I want to go to farmers' market at least one time during my trip in Waikiki. But KCC Farmers' market is so crowded and another places are far from the center of Waikiki. So, I intended to go to International Market Place Farmers' market. But to my regret, International Market Place Farmers' market was finished because of its rebuilt.
But instead of that, new farmers' market has started to be held at the ground floor of 4-star hotel, Hyatt Regency Waikiki. Hyatt Regency Waikiki Farmers' market. It is held twice a week.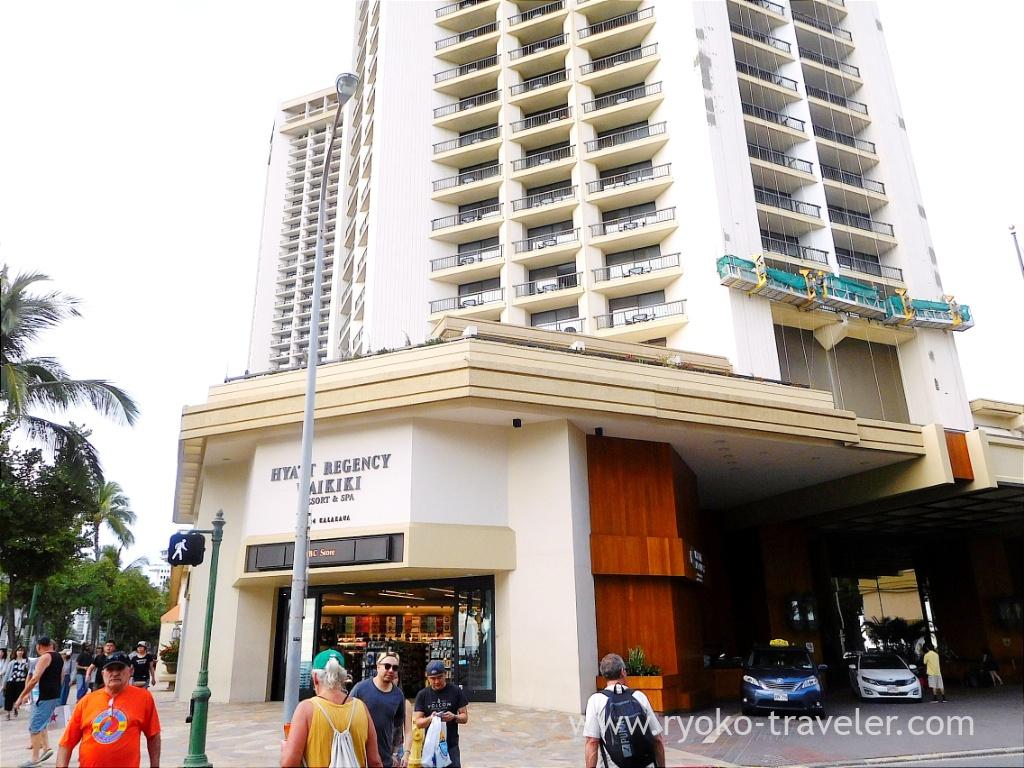 The market is held twice a week. Every Tuesdays and Thursdays. It is open from around 4 p.m. – 8 p.m. But all stalls close as soon as they sell out their merchandise. So, you'd better go there before 7 p.m. And if you visit there evening, they cut price.
Because the market is held inside, there's no problem even heavy rainfall all of a sudden. Even the market is held in the hotel, we can't use credit card at almost all stalls.
There was no signboard about farmers' market (perhaps it's somewhere, I couldn't find though). So, I was anxious about entering into the hotel because I wasn't guest of the hotel. But I entered. And I found there're many stalls ! It's farmers market !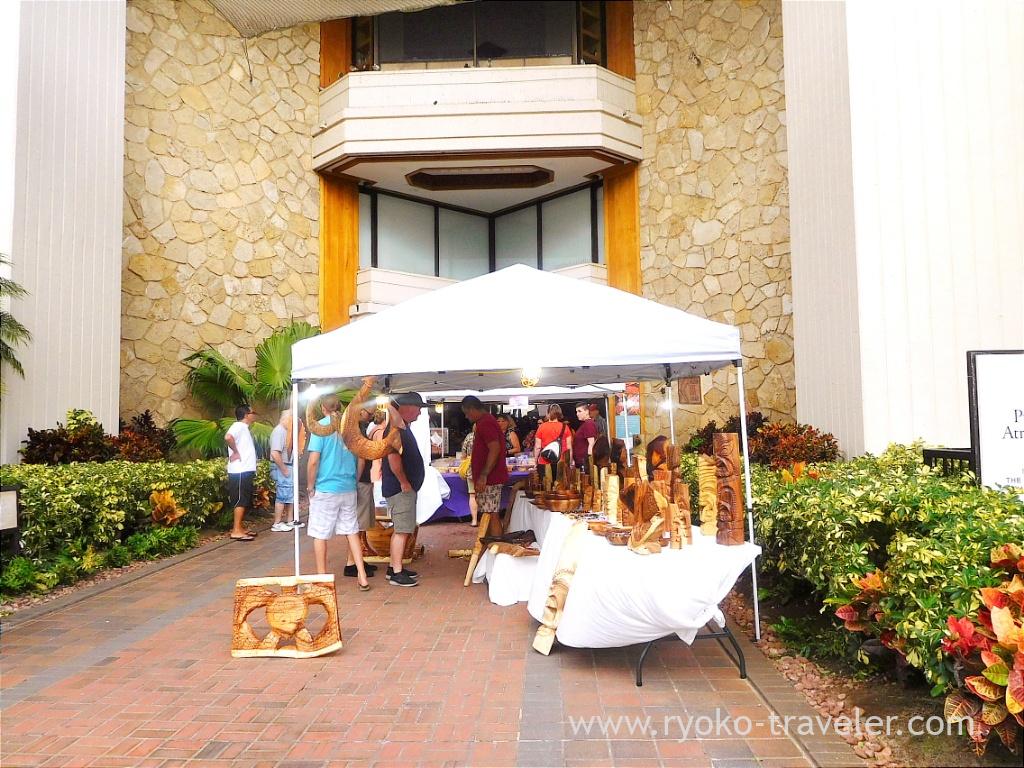 There're many stalls having various merchandise. Vegetables, fruits, bento, cut fruits, fresh salads, breads (malasada), ice cream, fruits juice, coconuts juice, kona & kau coffee and so on. Non-eatable products are, wooden ornaments, jewelry, soap, bath salt and so on.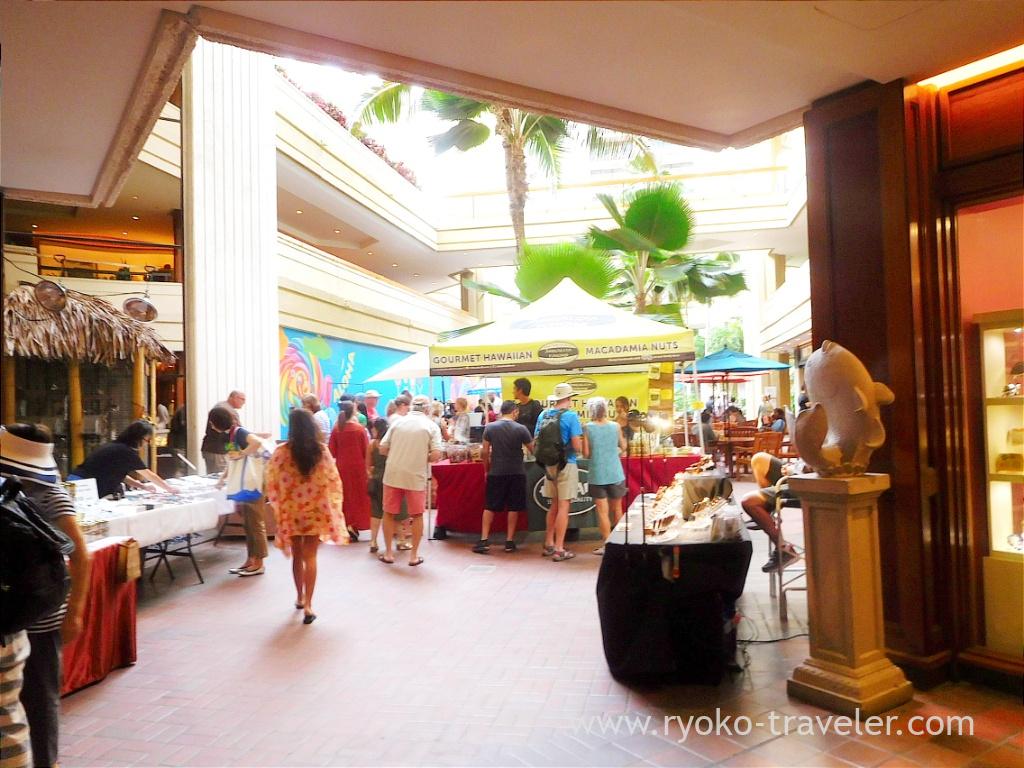 Fruits. Bananas and papayas looked yummy.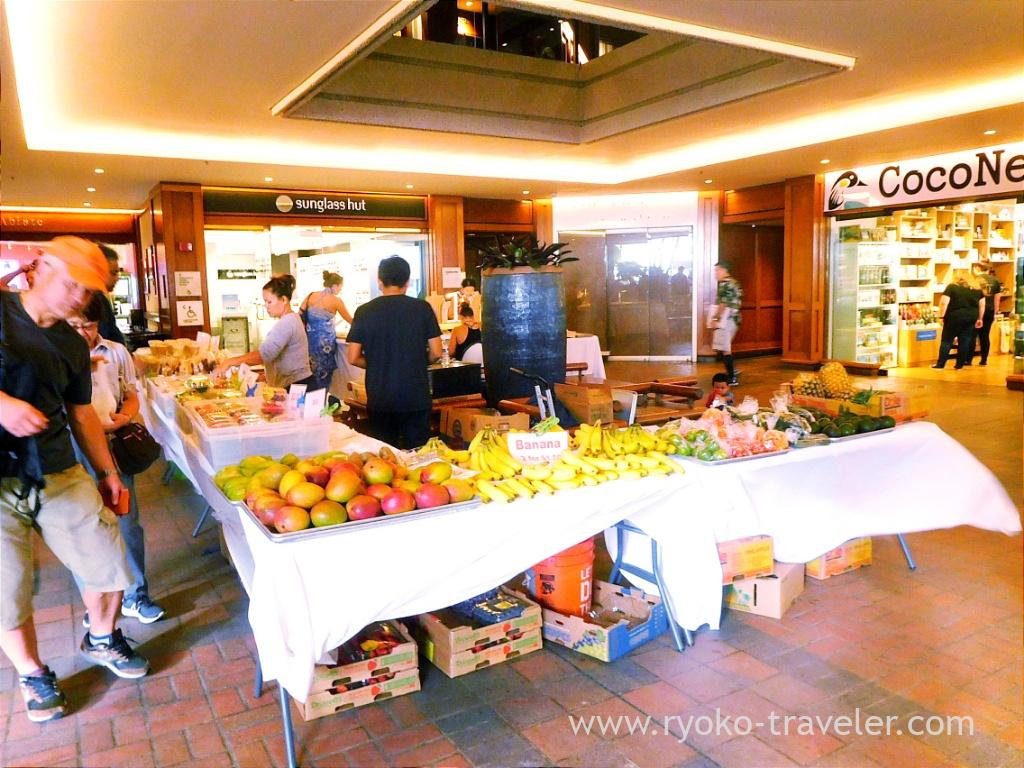 Vegetables.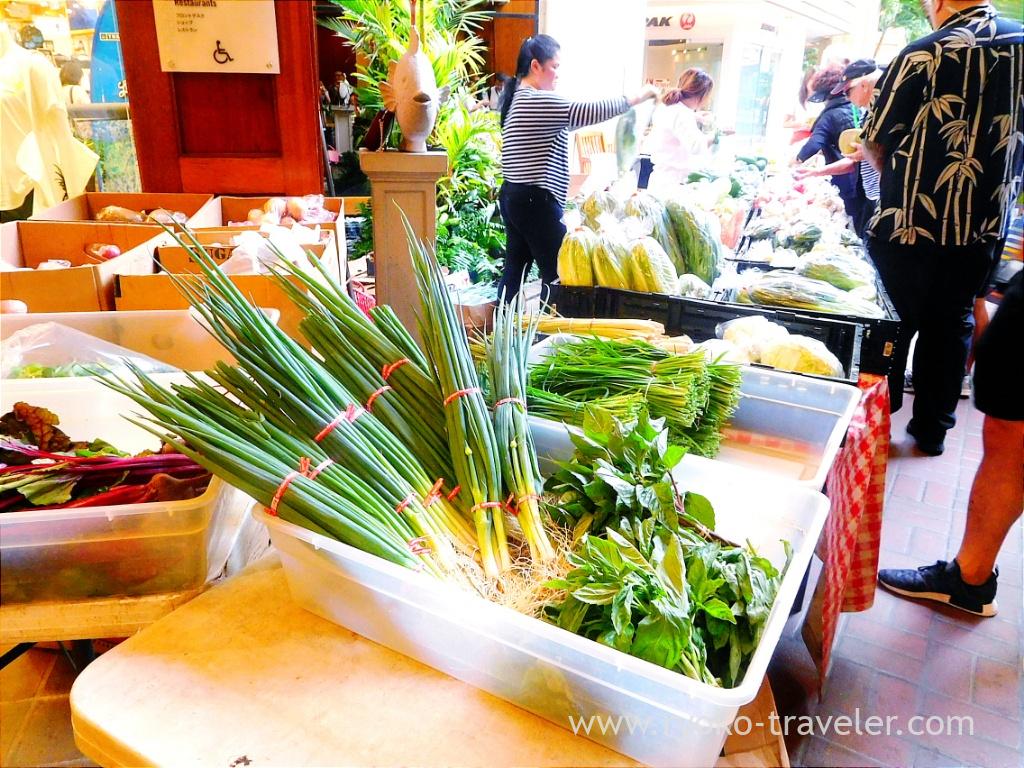 Cut fruits and vegetables is useful for tourists.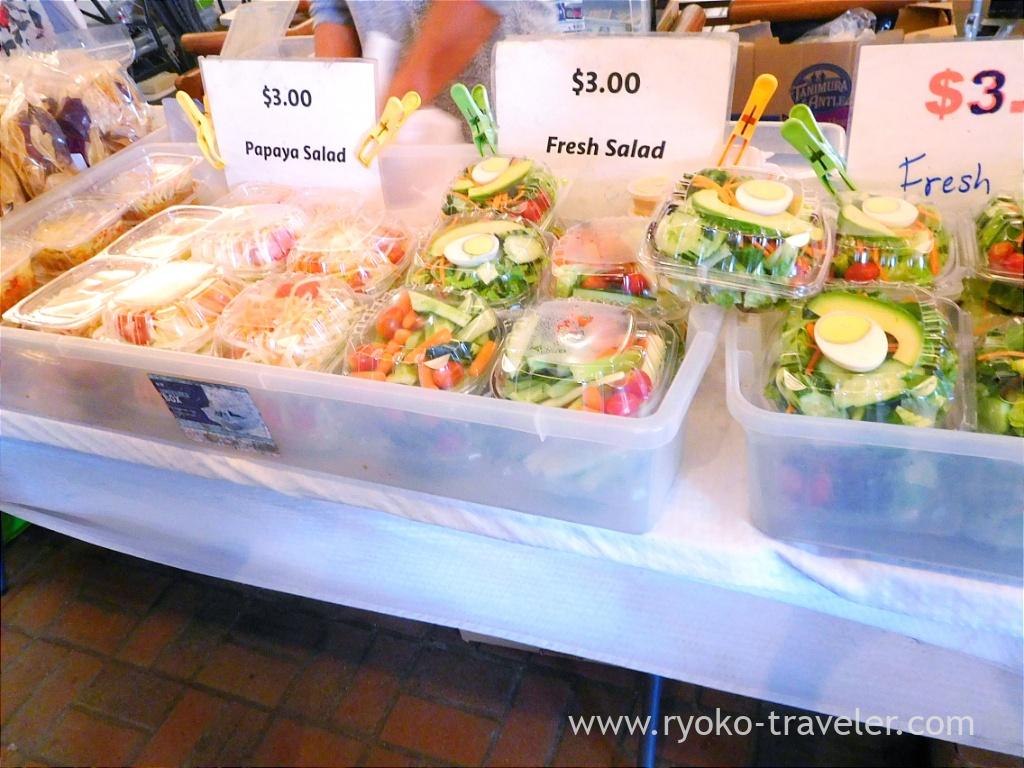 Breads. Bagel, sandwich, muffin…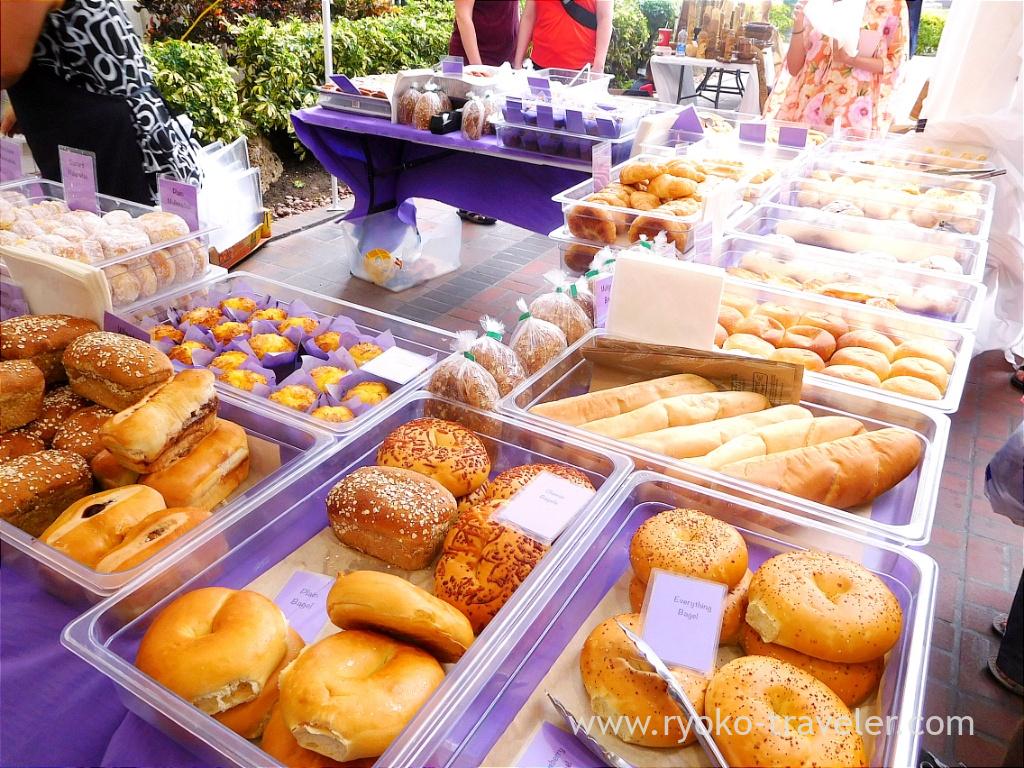 But many people gather in front of malasada all the same ! There're various flavor of malasada. They offer more inexpensive price for bulk purchase.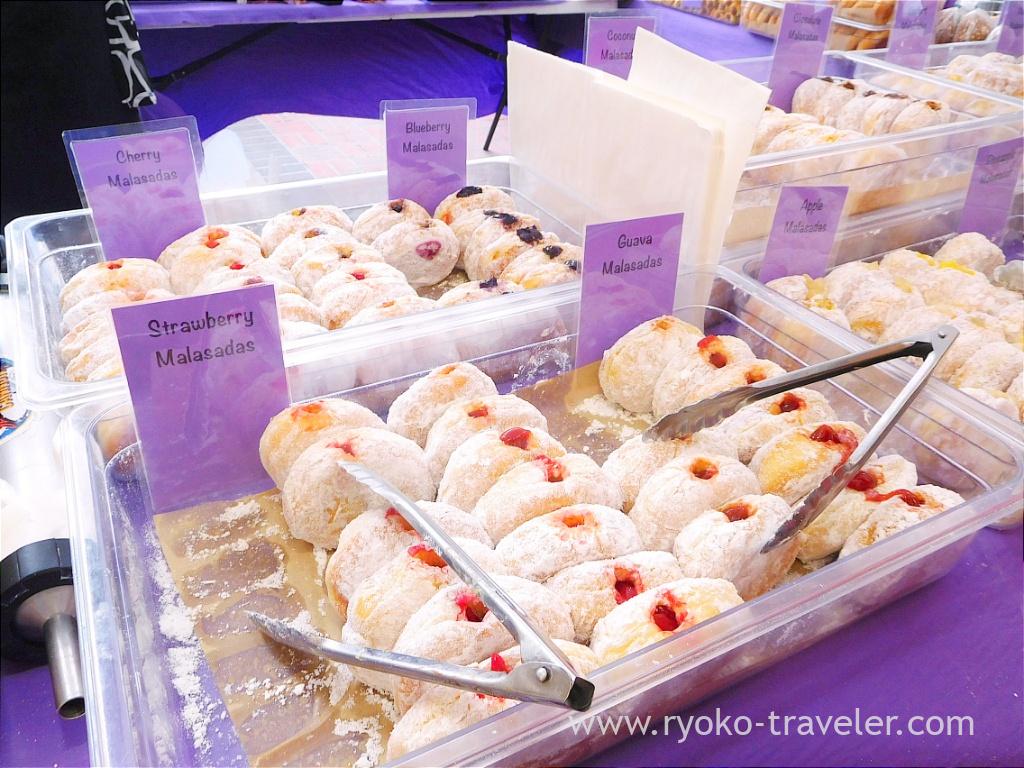 Pizza pie.
Macadamia nuts. And another they sell macadamia nuts and coconuts oil, too.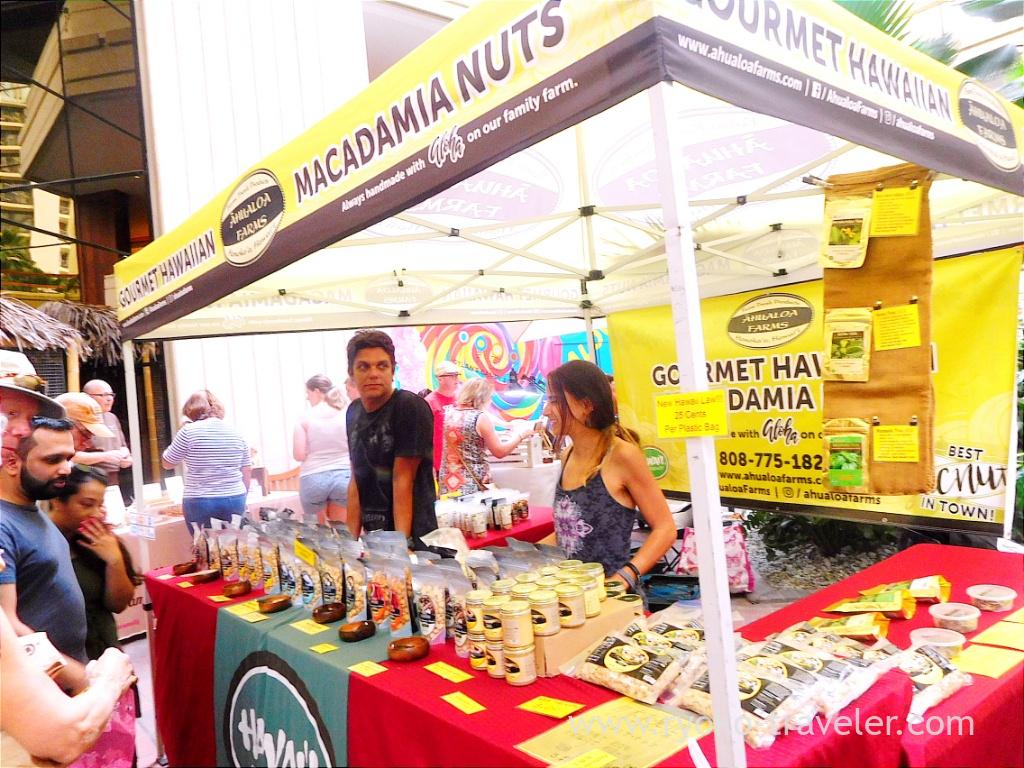 When you visit tropical resort, coconuts juice is MUST at one time. (It's not tasty at all, so one time is enough) Right one that looks bamboo shoot is sugar cane. I haven't tried it yet. But I heard it's delicious.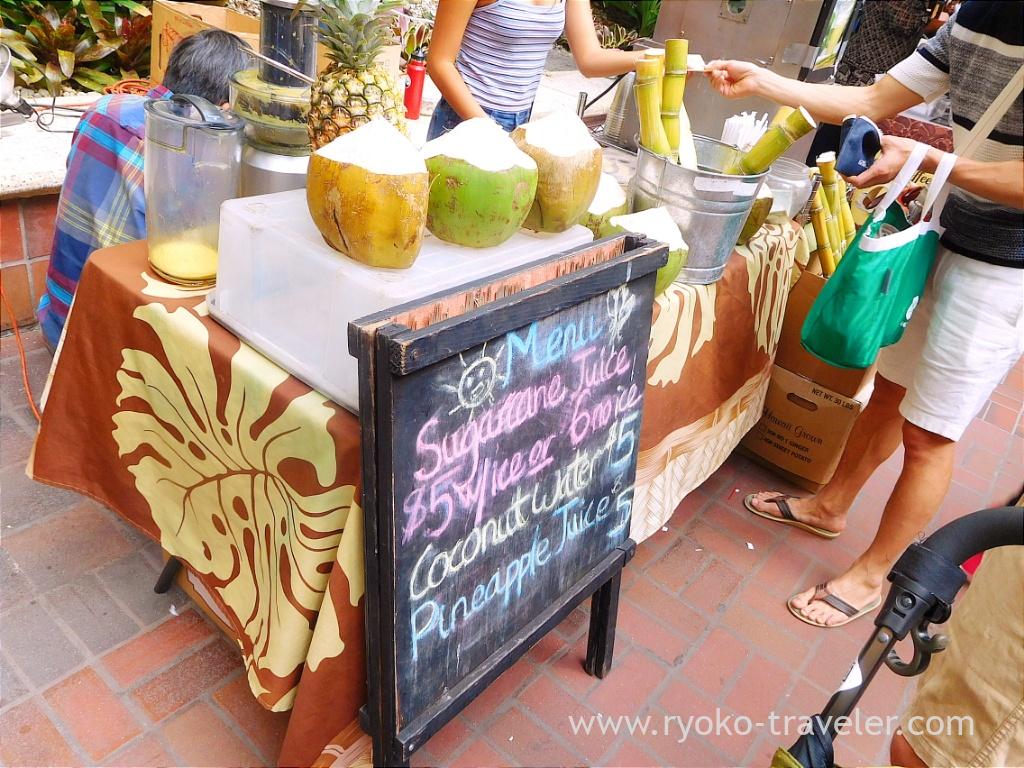 Brownies.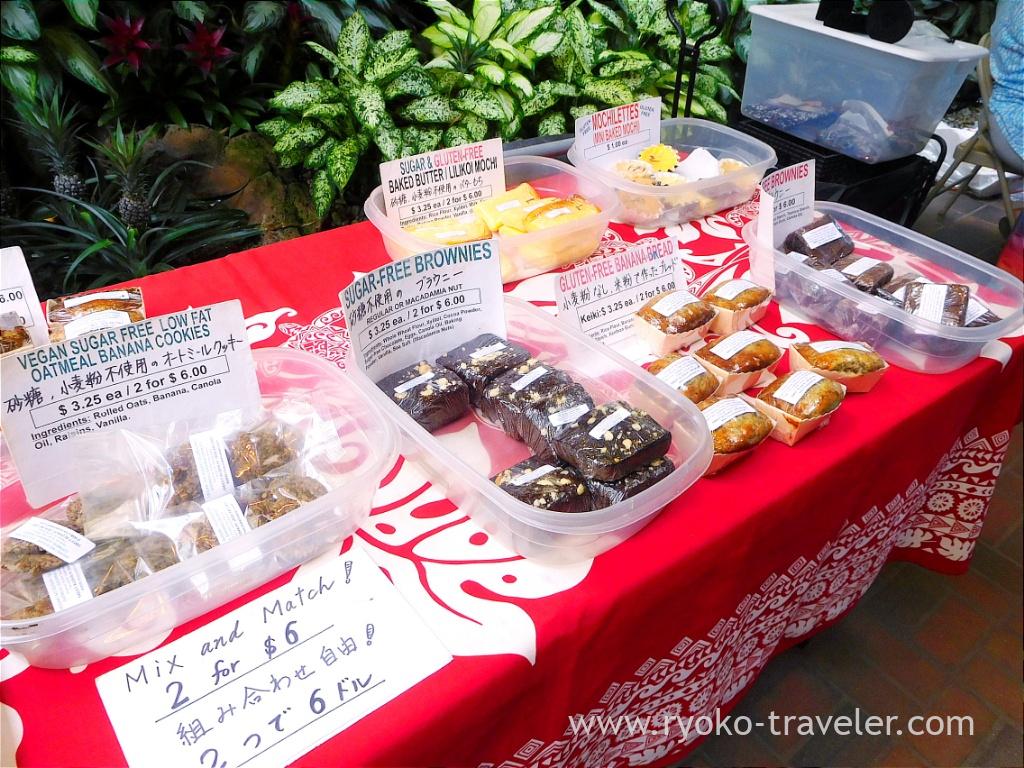 I expected all merchandises are more expensive than another farmers' market because it's held inside the hotel, but actually, it isn't at all. (I think more inexpensive than KCC…)
And there were slow atmosphere of farmers' market and it wasn't crowded (It was so crowded while on sale of malasada though). So, it's useful market !
Google Map