I felt like having coffee after I visited Toyosu, so I went to HIDE COFFEE BEANS STORE. Strictly speaking, it's not located in Toyosu. Its closest station is Shinonome station. So I had to walk longer.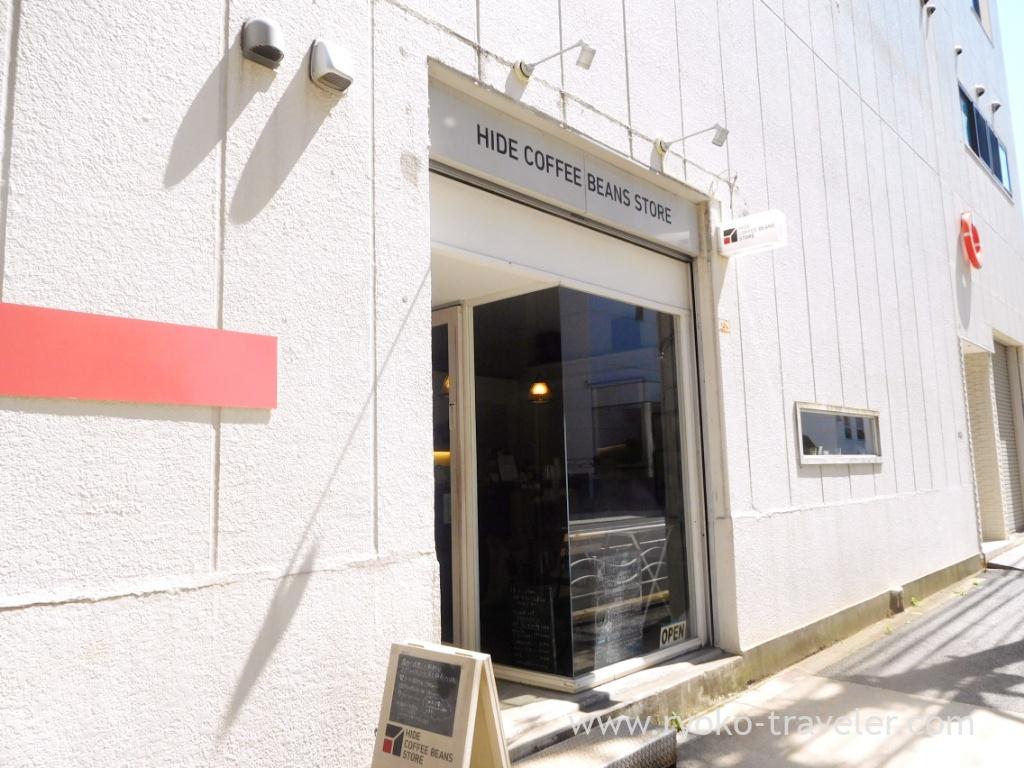 HIDE is coffee specialty shop and the shop sell about 10 species of coffee beans that are roasted inside the shop. And there're also counter seats and tables. So, we can enjoy coffee inside the shop.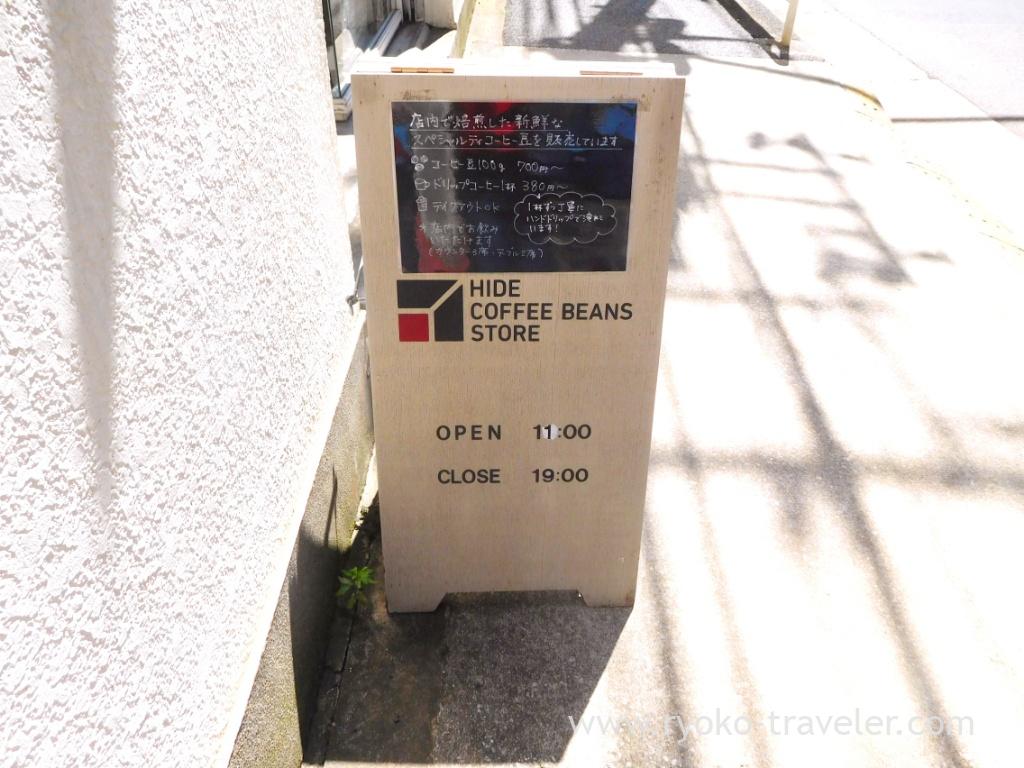 HIDE's main business is roasting coffee beans. So, about 2/3 of space is for his working space.
But the shop is large. So, I didn't feel narrow.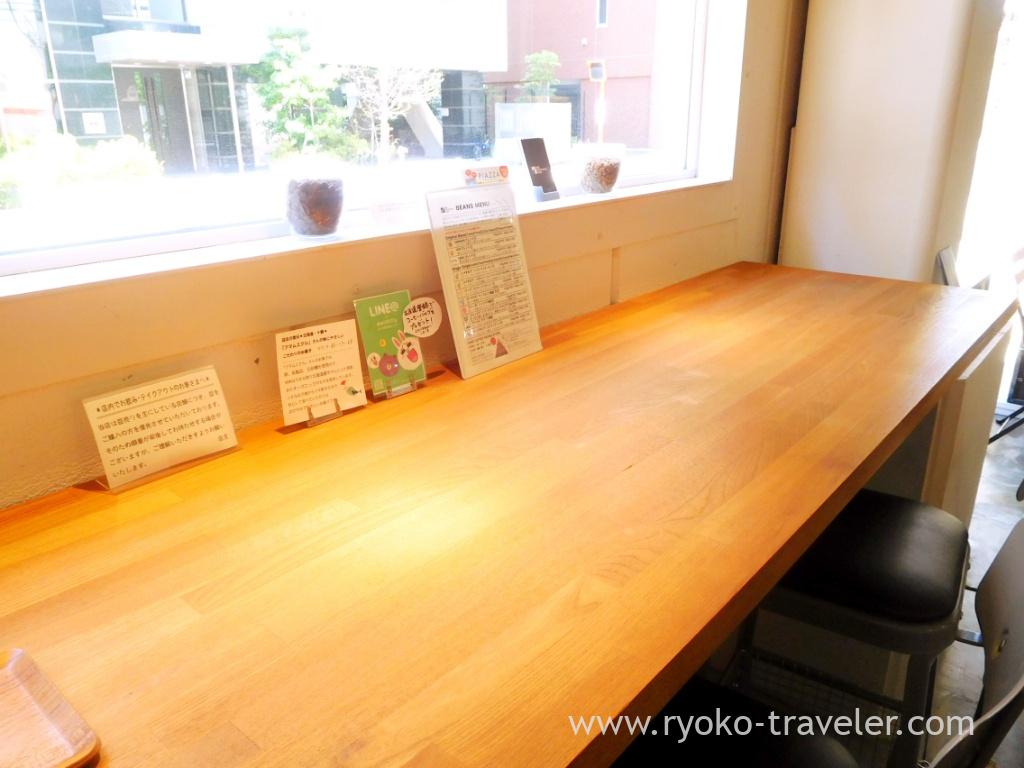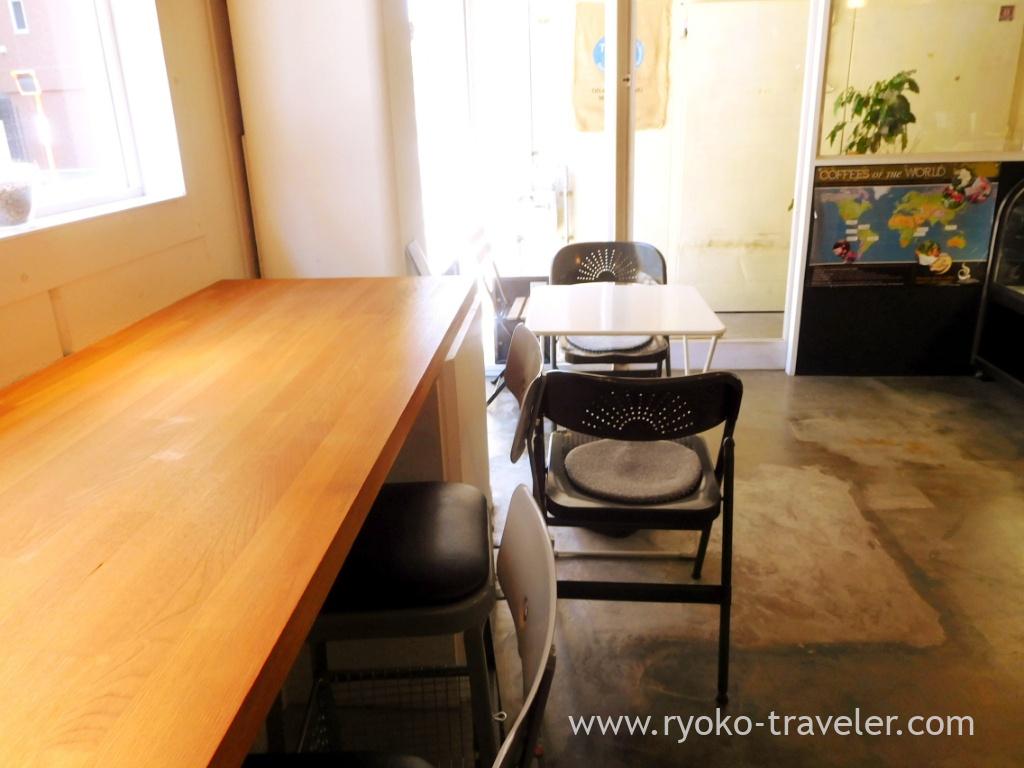 Beans of the day. We can buy them by each 100g and 200g. Of course, those can be drink in side the shop for 380 yen. TO GO is OK, too. At first, I had no idea what to drink, but he asked me my tastes and recommended some.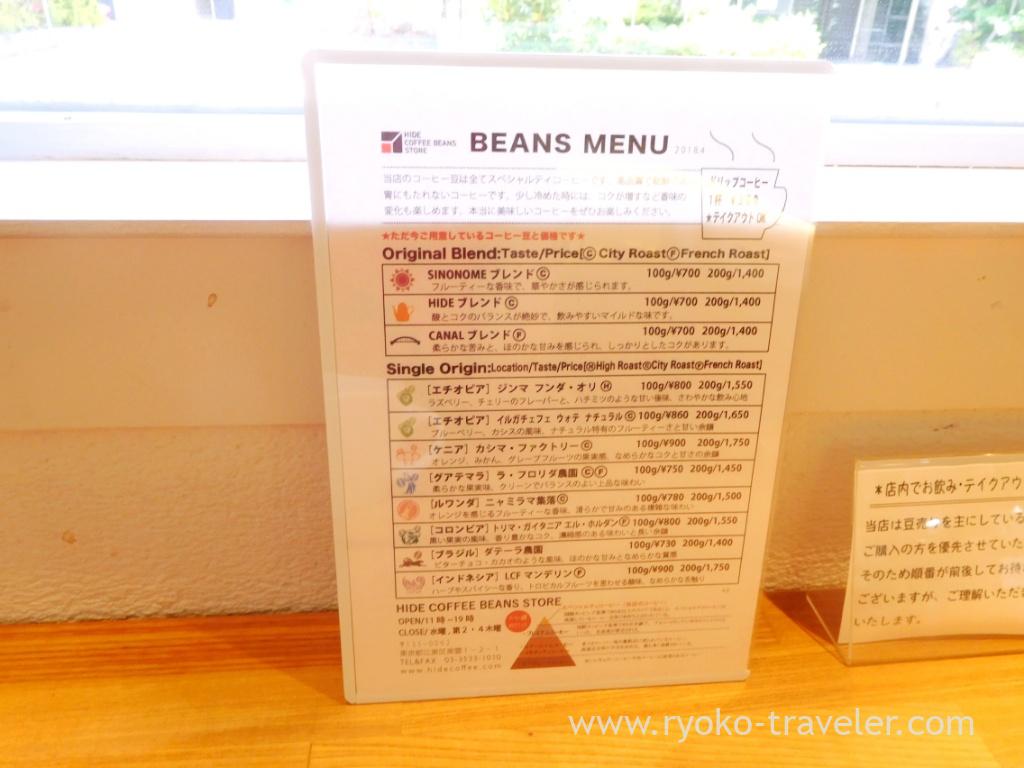 He have the popoular license of coffee in Japan. So, he know a lot about coffee and teach us about the specialize of coffee beans.
He recommended it. From Nyamirama of Ruwanda. Its tastes was fruity and sour a bit. He don't serve it with sugar, but if you need, he serve it with sugar.
But I didn't need sugar for this coffee.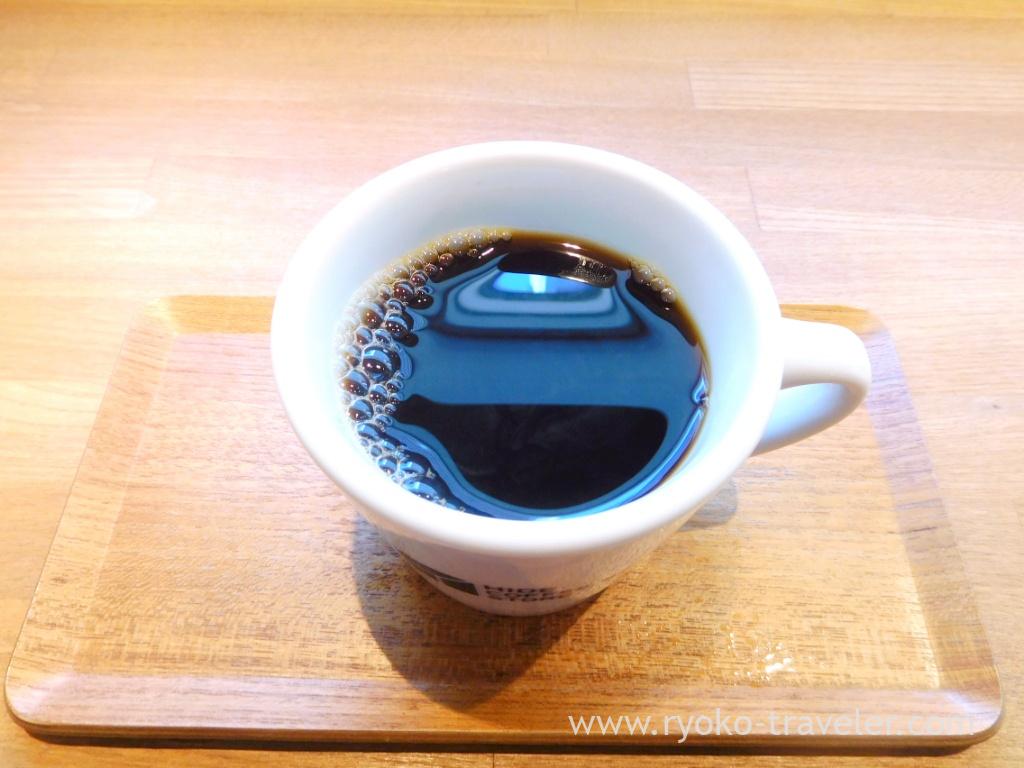 The cup having logo is cute.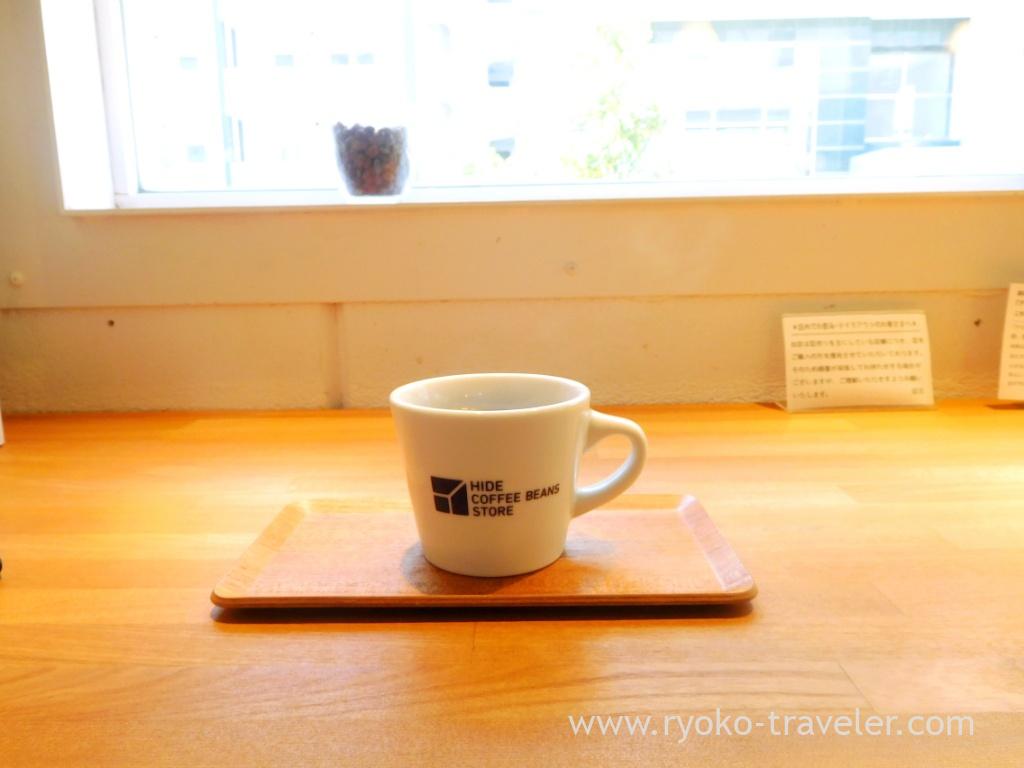 There're some books about cafe and coffee. And the view from counter seats is good. And sounds of machine working is fun. So, if you visit there alone, you won't be bored.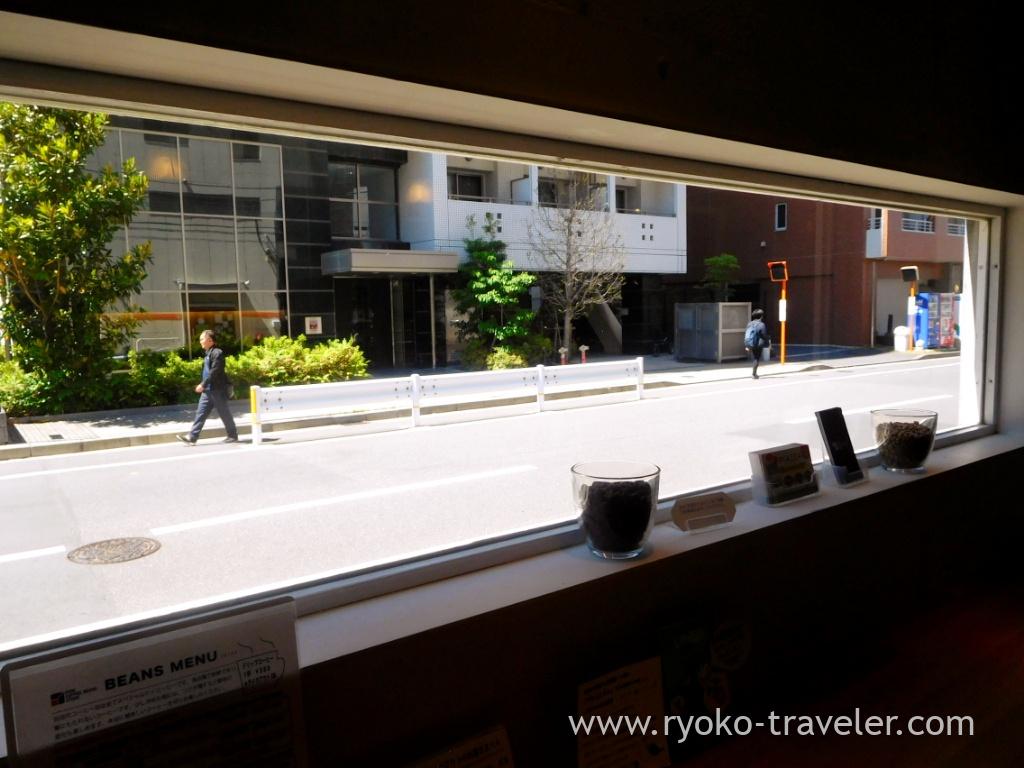 He serve coffee mainly. but there's some confectionery and those looks cute and delicious. Those are bought from a confectionery shop named amamuekle in Obihiro of Hokkaido.
About

Name HIDE COFFEE BEANS STORE (ヒデコーヒービーンズストア)
Open Day through night
Reservation Unavailable
Credit card Available for buying coffee beans only
URL Website, Facebook

Google Map