Notice : Harunoya quit their business at Daimon. Now they are open in Akasaka area (3rd, October, 2015)
---
I went to a novel soba shop in Daimon area the other day.
Harunoya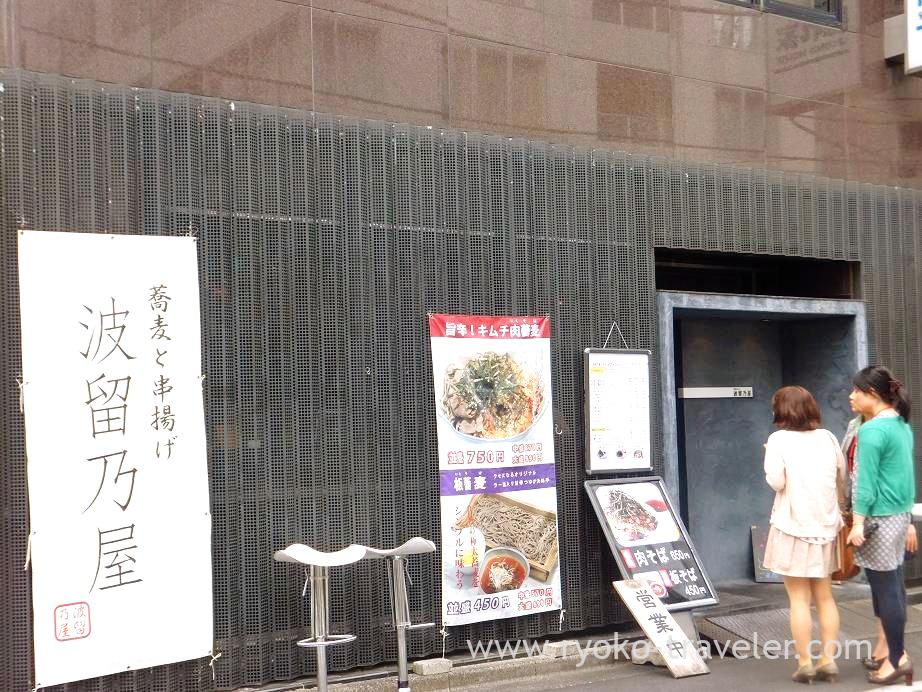 They serve novel soba.
What is the novel soba ??
At first, this soba. So elastic and chewy. Plenty of seaweed and sesami on it.
My soba was Chicken soba (鶏そば, 650 yen). Regular size.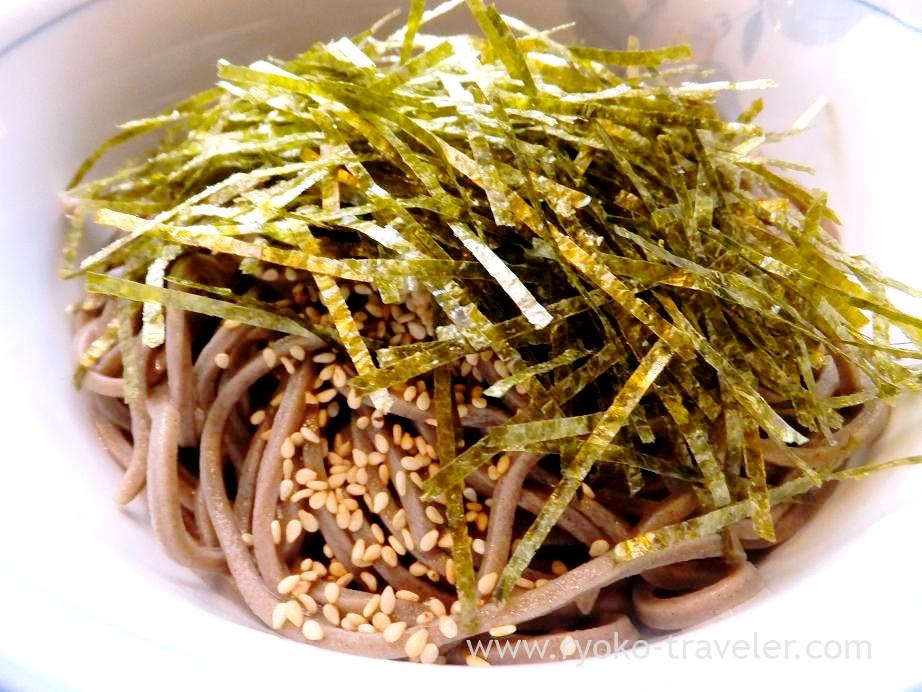 And this soup.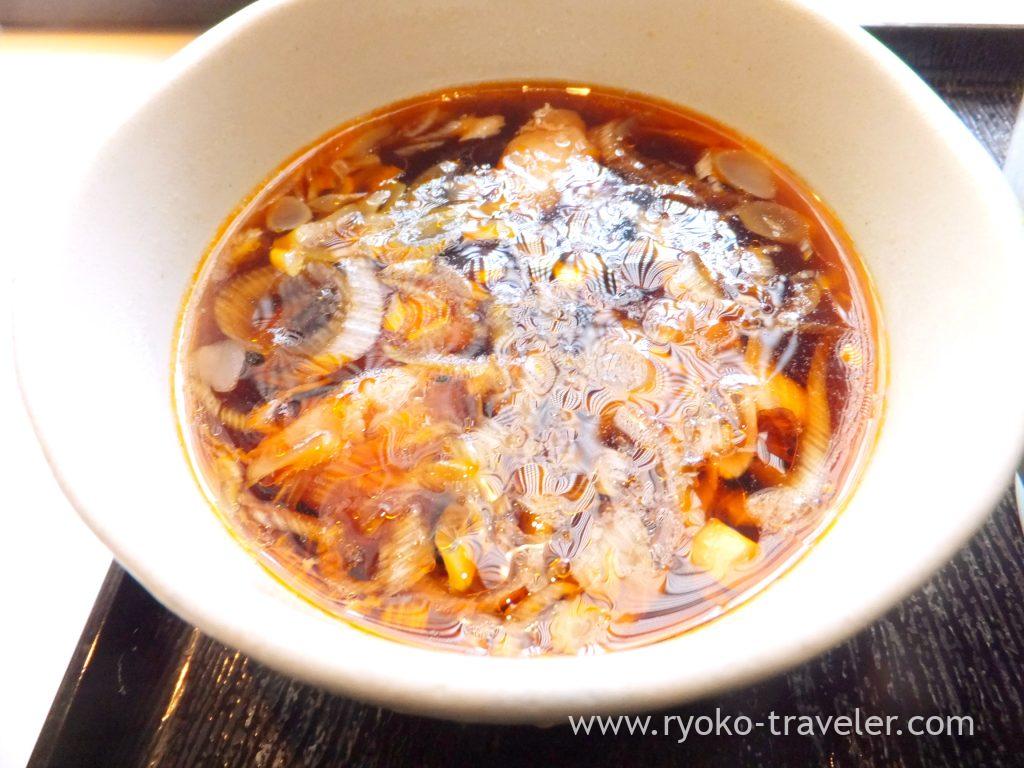 The soup have chili oil and it wasn't so spicy, but the chili oil soup completely diminished the taste of the soba !
Also this soup have chicken broth. But I didn't find the taste at all !
Certainly, the soup have to be very strong enough to be with the eccentric soba 🙂
Raw eggs and tempura bits (agedama) put on the table is included the price of soba. So, we can eat them as we like.
Well, I'm thinking about tomorrow's lunch. I have to use retort pouch spaghetti sauce. So maybe I'll have lunch at home.
About Harunoya (波留乃屋)
Address / 1-12-8, Hamamatsucho, Minato-ku, Tokyo
Station / Daimon station (Toei subway), Hamamatsucho station (JR)
Open / 11:30 –
Closed / Sundays
About Harunoya Akasaka branch (波留乃屋 赤坂店)
Address / 2-15-12, Akasaka, Minato-ku, Tokyo
Station / Akasaka station (Tokyo metro
Open / 11:30 – 15:00, 17:00 – 22:00
Closed / Sundays