I always get tired of eating out for dinner around the middle of trip. I don't care of my meal on such times. Of course, I get something to my room because I'm hungry.

Foodland is as its name, a supermarket filled with foods. There's a branch in Ala moana center. Foodland have a variety of deli. It's helpful for tourists. Macaroni salads, kimchi, edamame and so on. Edamame is expensive. But it is seasoned with garlic.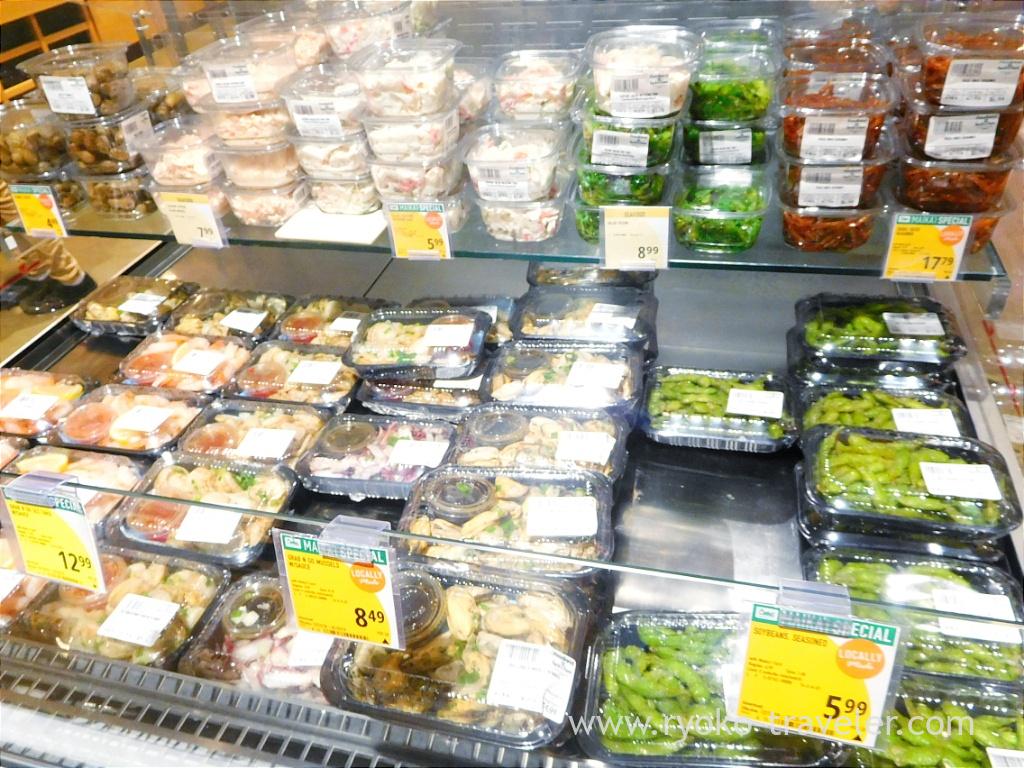 Sell-by-weight area. Pickles, seafood, meat, fish, salads and so on.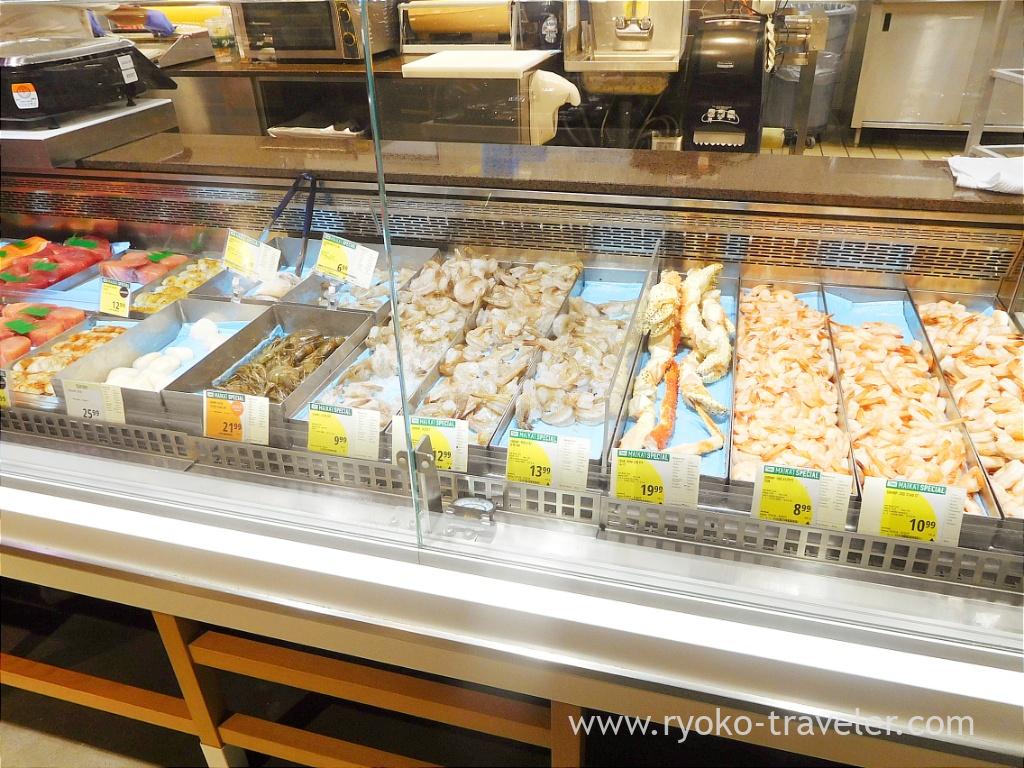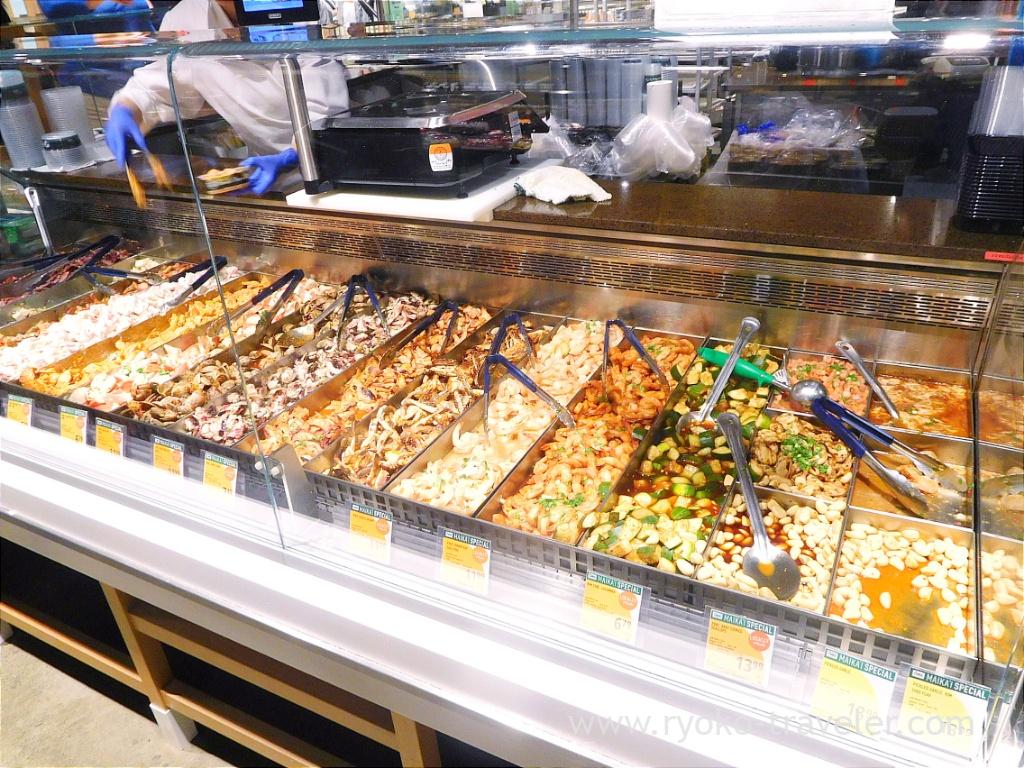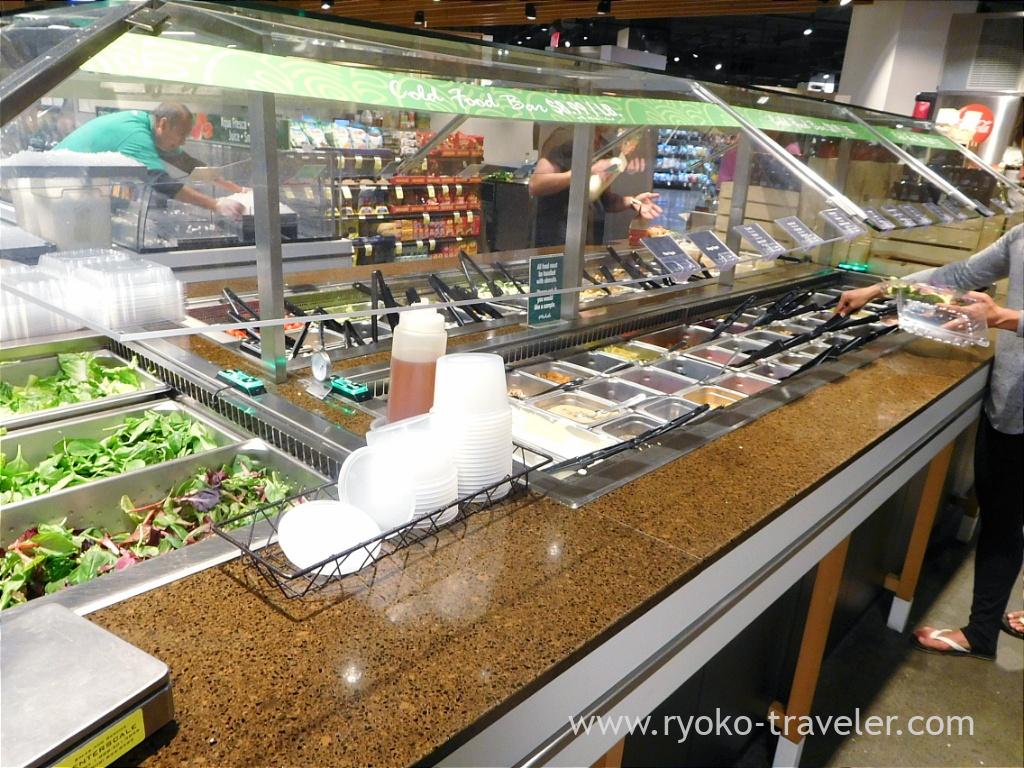 I was surprised ! I hadn't seen a bar in supermarkets. Foodland have a bar at the center of the market. Awesome ! Cool !
Everything looks delicious, but especially, people gather in front of poke ! Tuna, salmon, octopus and so on. Look at this ! People ordered one after another. So, half of the box was empty. So, I ordered in hurry. Poke bowl can be order, too. Price is for 1 pounds. We can tastes what we want.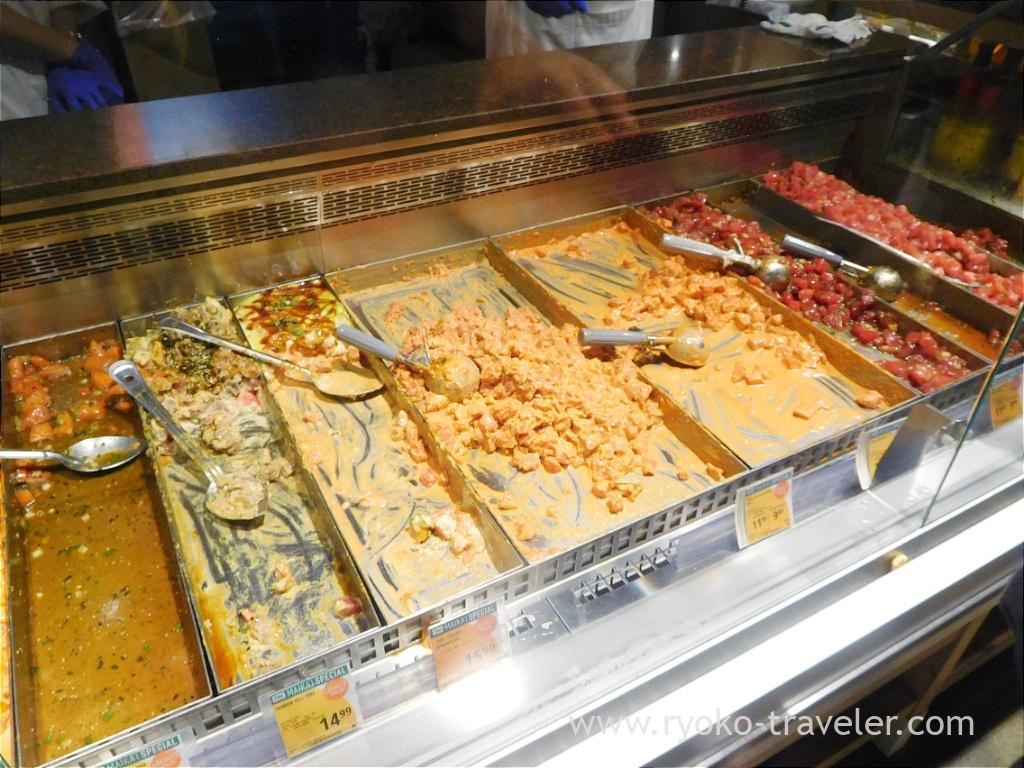 Ahi poke. It's a half pound. It cost $6.41. Though it's a small cup but it's filled with tuna without gap. So, it's heavy weight. It had much tuna in it. Those tuna wasn't fatty. And it was lightly seasoned with salt. Those were fresh. Delicious.
Well, I think I don't have to force myself to eat out for dinner because I can get such a good poke at supermarket. Room dinner is comfortable 🙂