I got off at Longshan temple station. Of course, I visited Longshan Temple. But I went to the popular pepper buns shop before that.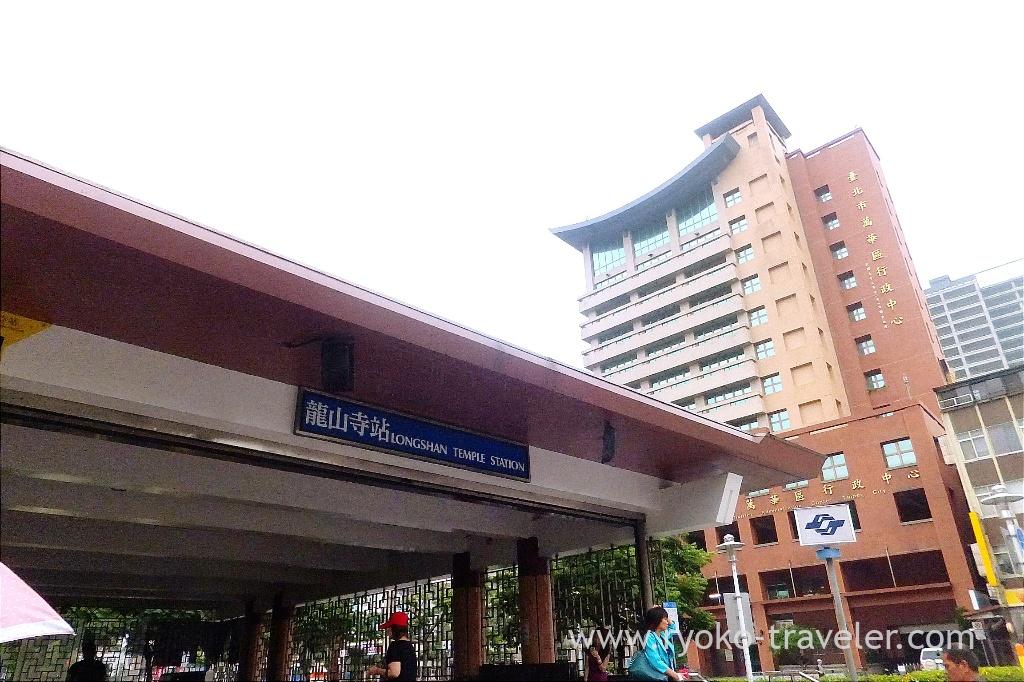 Fuzhou Yuanzu Pepper Cake (福州元祖胡椒餅). They are located at the back of street. It's hard to find. I lost way, too. But I managed to find the shop. They make pepper buns in front of the shop. Pepper bun cost 45 TWD per one.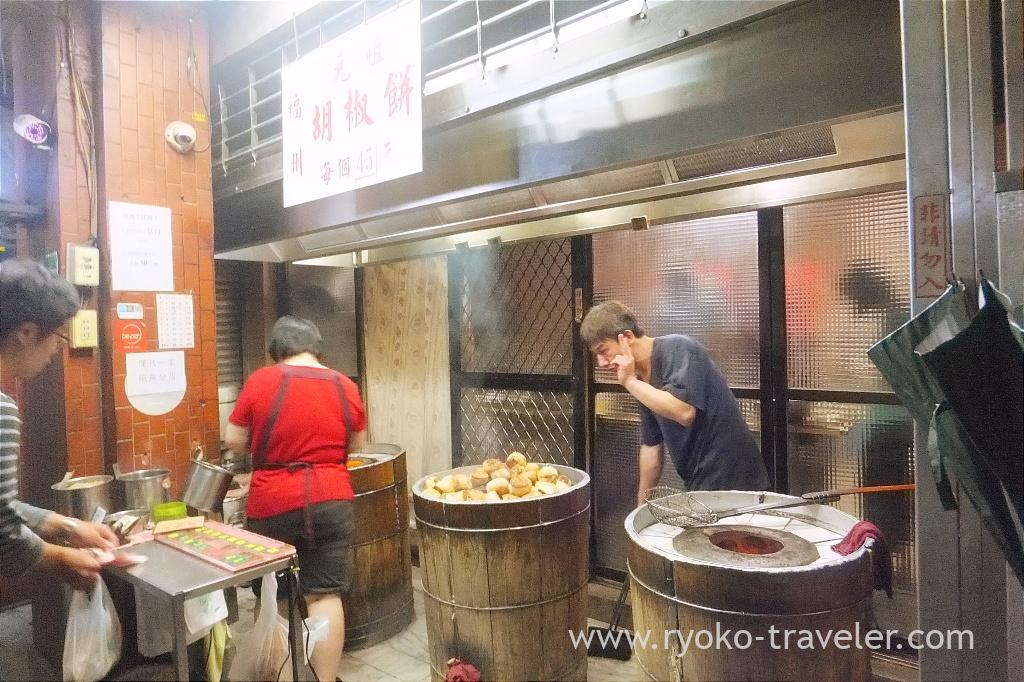 Truthfully speaking, I intended to reserve one and then go to the temple. I heard the bun can be reserved in advance and it takes much time to be cooked. So, many people at first reserve pepper buns at this shop and go to the temple and then go back to this shop to get the buns. (Payment is needed in advance)
So, I intended to do so.
But fortunately, buns were just cooked. Many people who reserved in advance were waiting in line and got their buns. I said to a lady after they left, "Can I get one ? I didn't reserve". Fortunately, there were still many buns 🙂
It was still very hot ! Of course, this was the first time to get pepper bun !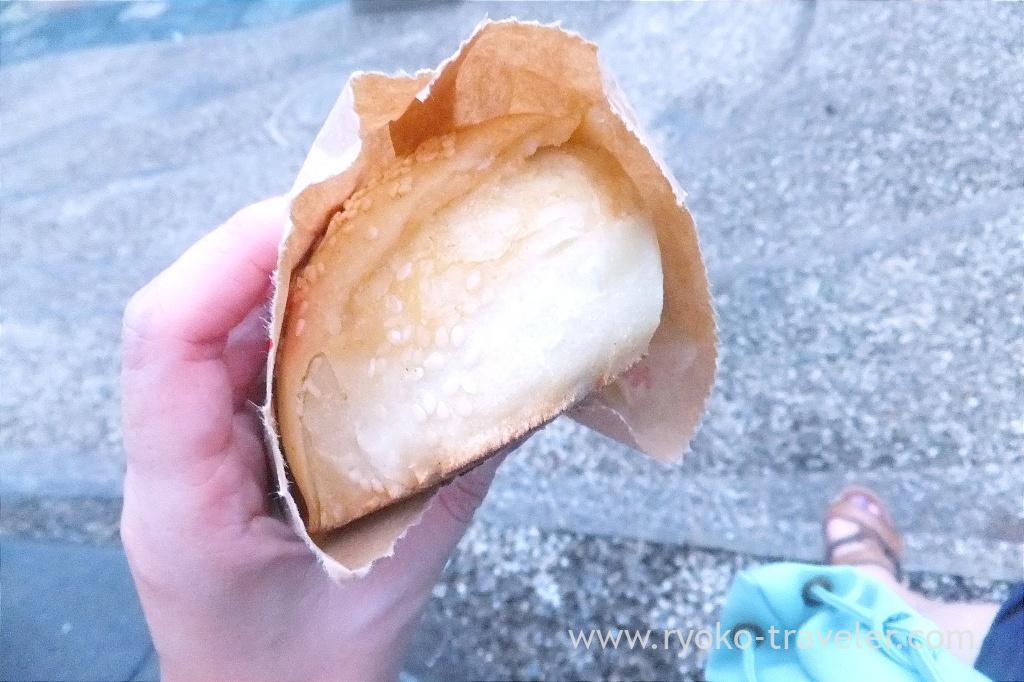 Inside of the bun. Pepper buns have roughly minced pork meat, plenty of black pepper and green onion. It was so spicy and juicy ! Though I heard plenty of hot meat juice attack my mouth, as you see, it didn't have much juice.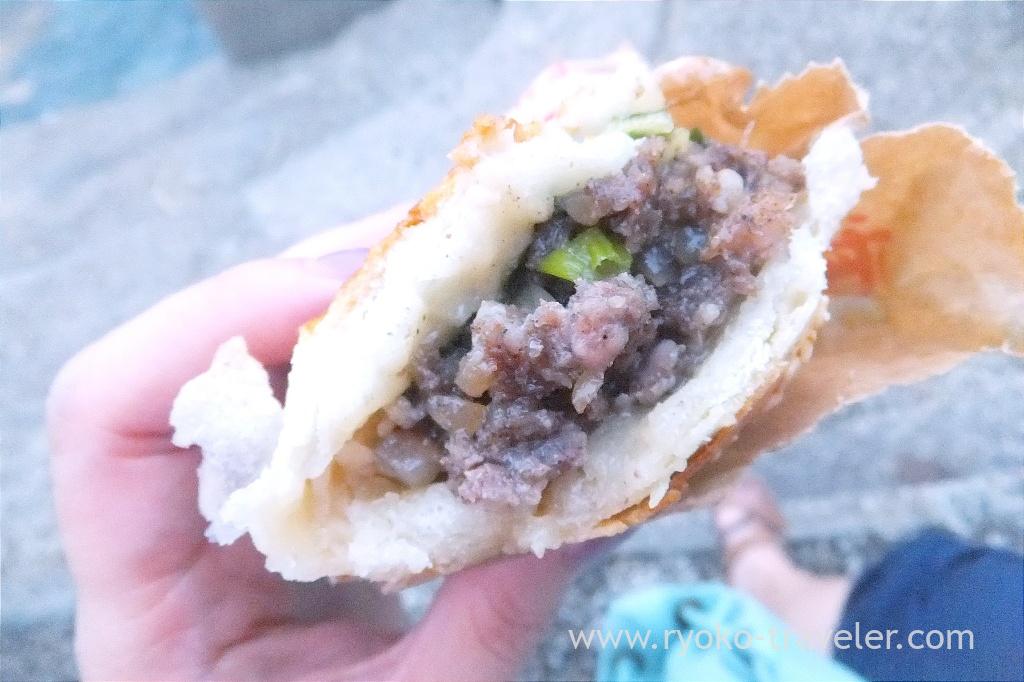 I heard Taiwanese people buy much of it and keep them in the freezer. So they can eat it at anytime.
About

Name Fuzhou Yuanzu Pepper Cake (福州元祖胡椒餅)
Open Morning through evening
Reservation Available
Credit card Unavailable

Google Map