Speaking of Osaka local foods, okonomiyaki is MUST. There are so many restaurants serving okonomiyaki in Osaka. Of course, each restaurant have high reputation. So, we had dinner at Fukutaro (鉄板焼 福太郎) that is one of the popular okonomiyaki restaurant near our hotel.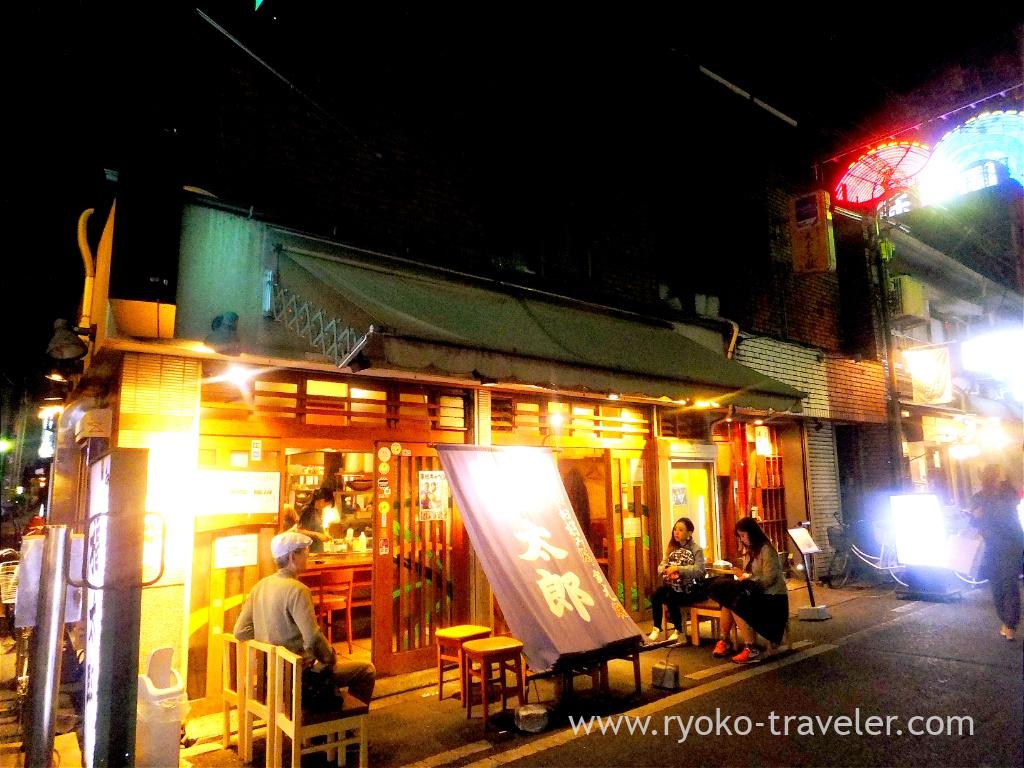 They don't accept reservation, so, we waited for about one hour. At first, we ordered our drink. My drink was yuzu tea. Yuzu is a kind of citron. It's sweet. But not too sweet. It didn't disturb the tastes of okonomiyaki.
In Kanto region, many okonomiyaki restaurants require us to cook our okonomiyaki by ourselves. So, I was surprised when I heard most of okonomiyaki restaurnts in Osaka cook our okonomiyaki in front of us. I can't cook well, so it's really good.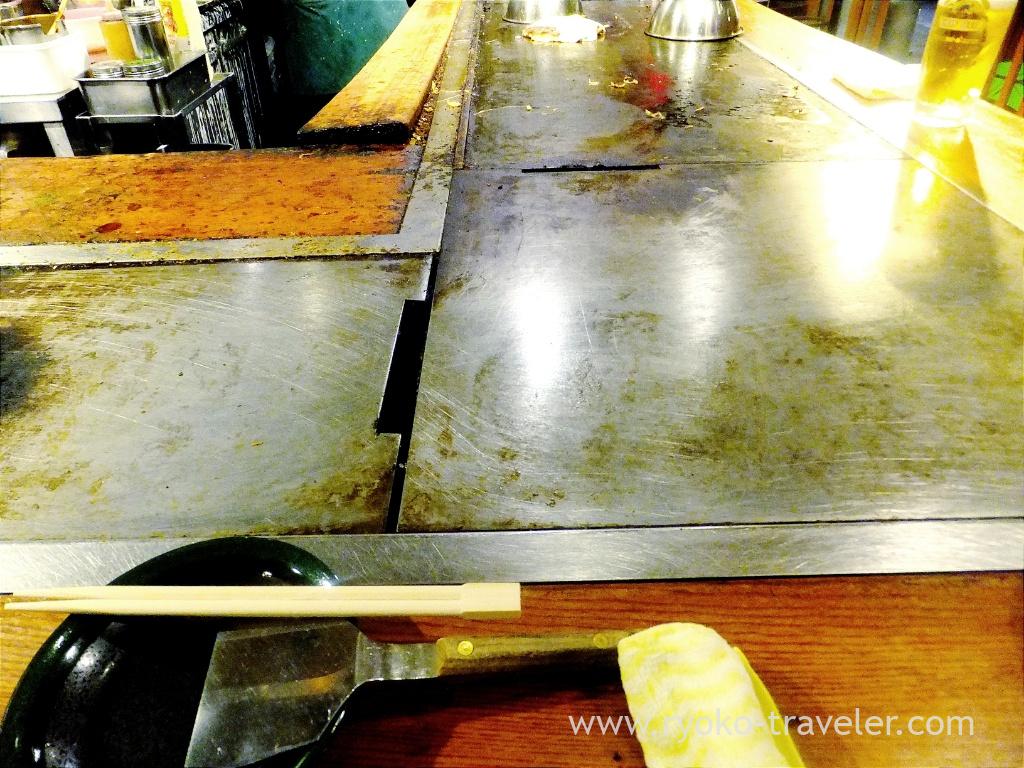 They cook many okonomiyaki at one time. Wow…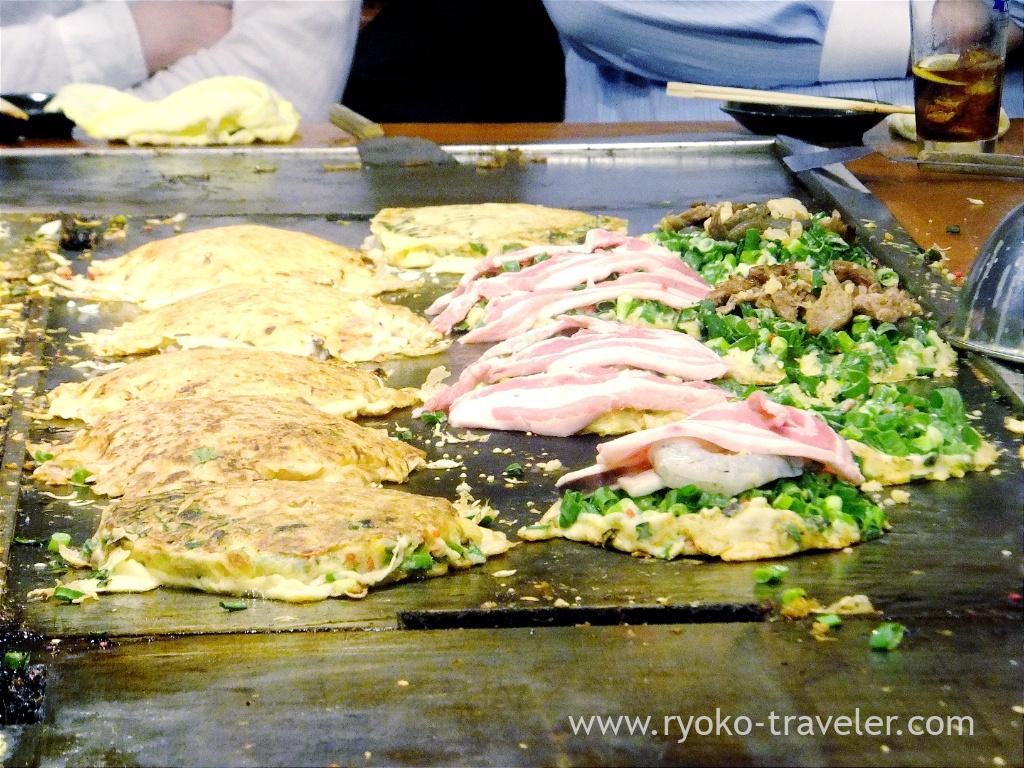 We ordered Yakisoba with Tendon. I was surprised at its springy texture. We shared it as if w scramble… :p It had garlic, too.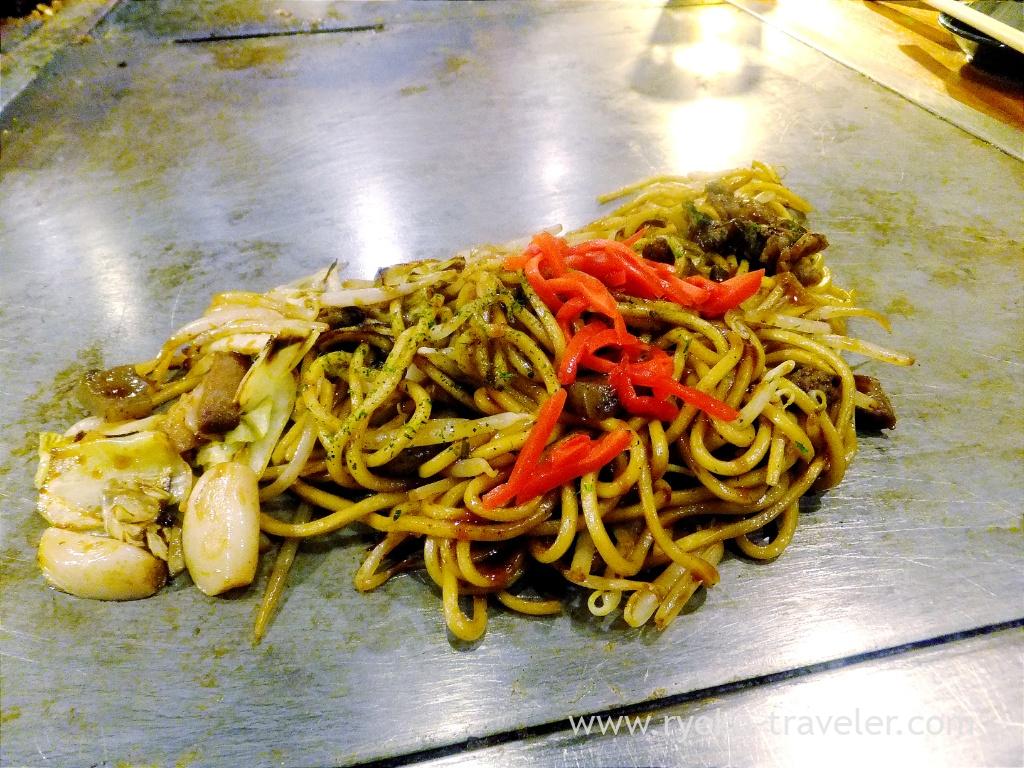 Tongarikun. Tongarikun is original foods of the shop based on tonpeiyaki. Tonpeiyaki have pork and cabbage and it's covered with egg. In addition, Fukutaro add gari(ginger pickles).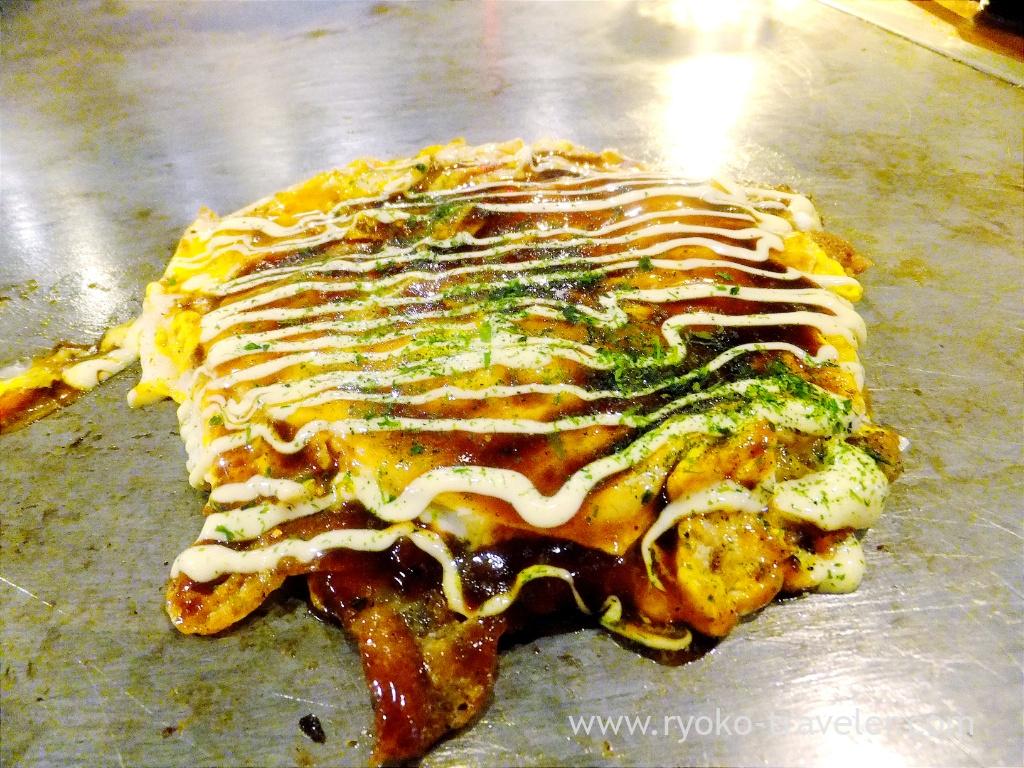 The fried eggs were so soft. As you see, the yolks were almost raw.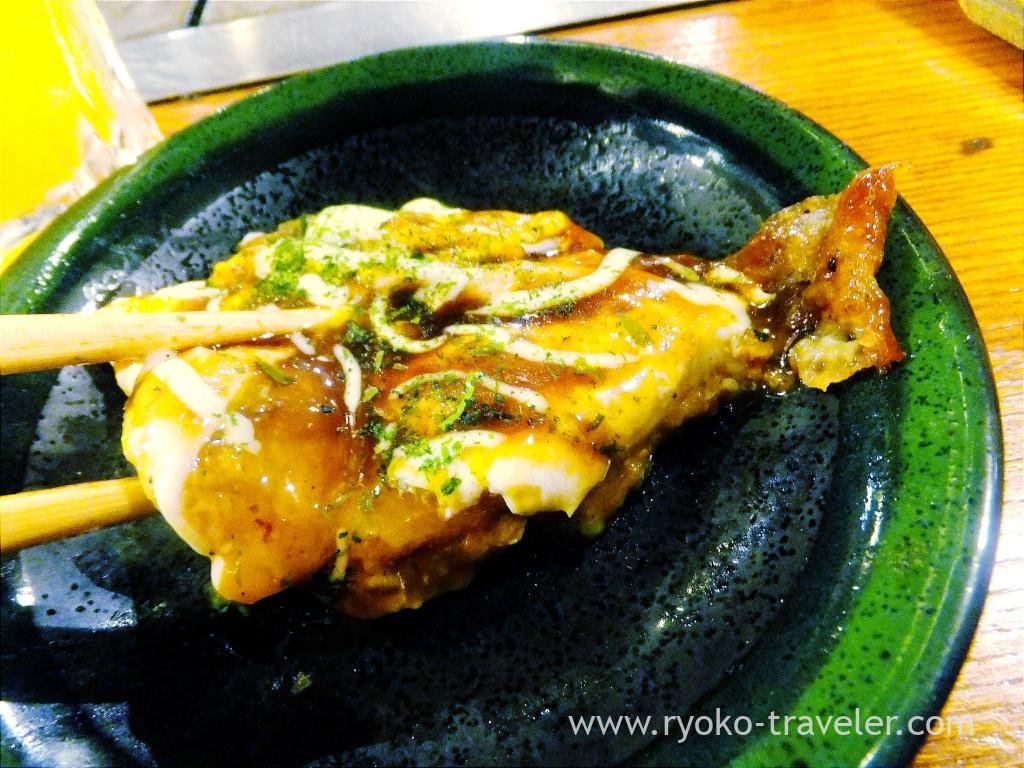 Last, Negiyaki with pork. Contrary to tongarikun, it's well-cooked. The flavor of Worcester sauce was good !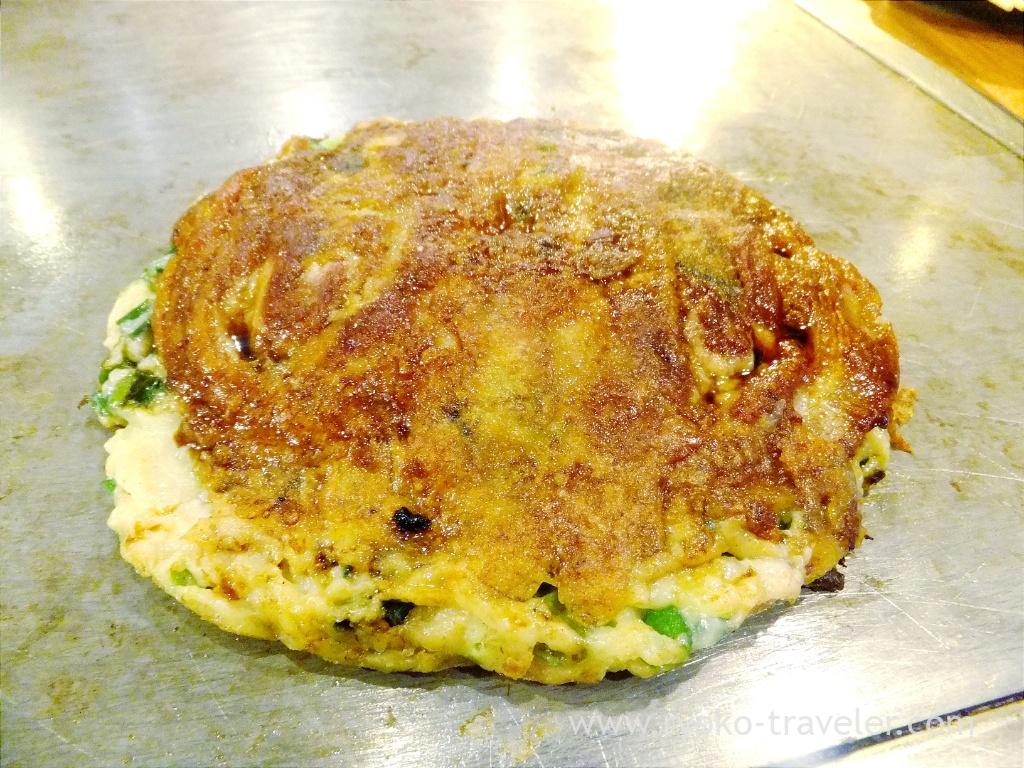 About

Name Fukutaro (鉄板焼 福太郎)
Open Dinner
Reservation Unavailable
Credit card Unavailable

Google Map