Unexpectedly it was national holiday that day in Taiwan, so almost all shops that I wanted to visit were shuttered. So, it was last hope. I walked to 金仙魚丸分店 along Dihua street from Shuanglien.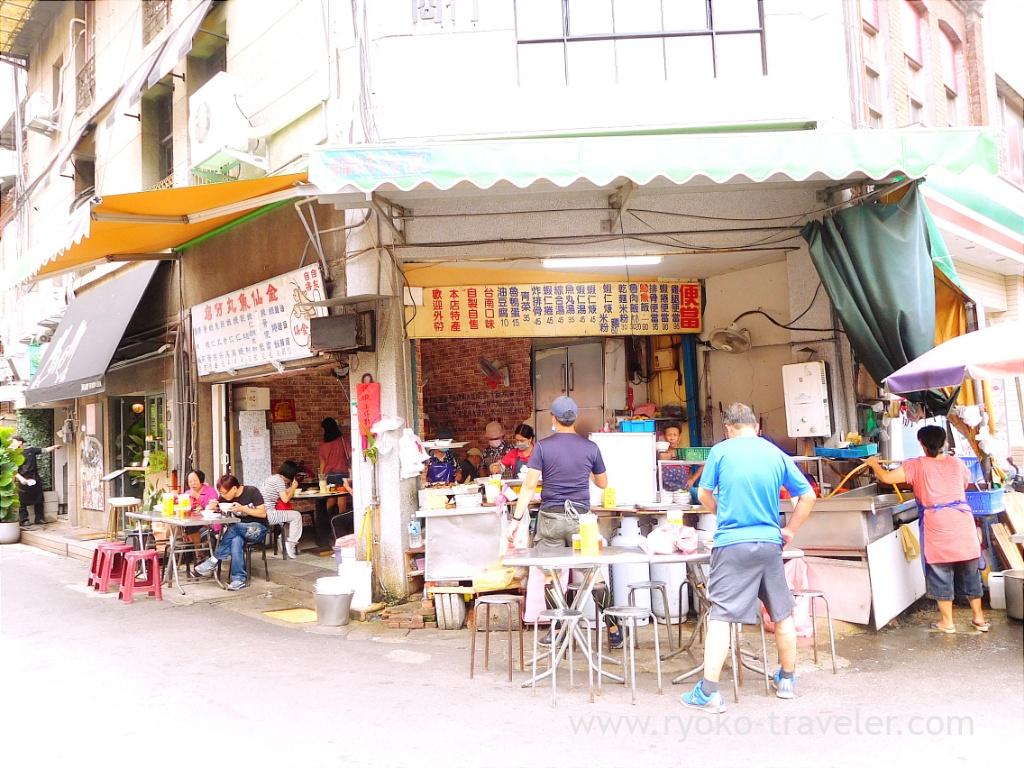 In Difua street, almost all shops and restaurants were open even on national holiday. So, I decided to go to Difua street if I'm in Taipei on holidays.
They have slow atmosphere. They are Taiwanese shop having shrimp roll and so on. I felt I'm in Tainan.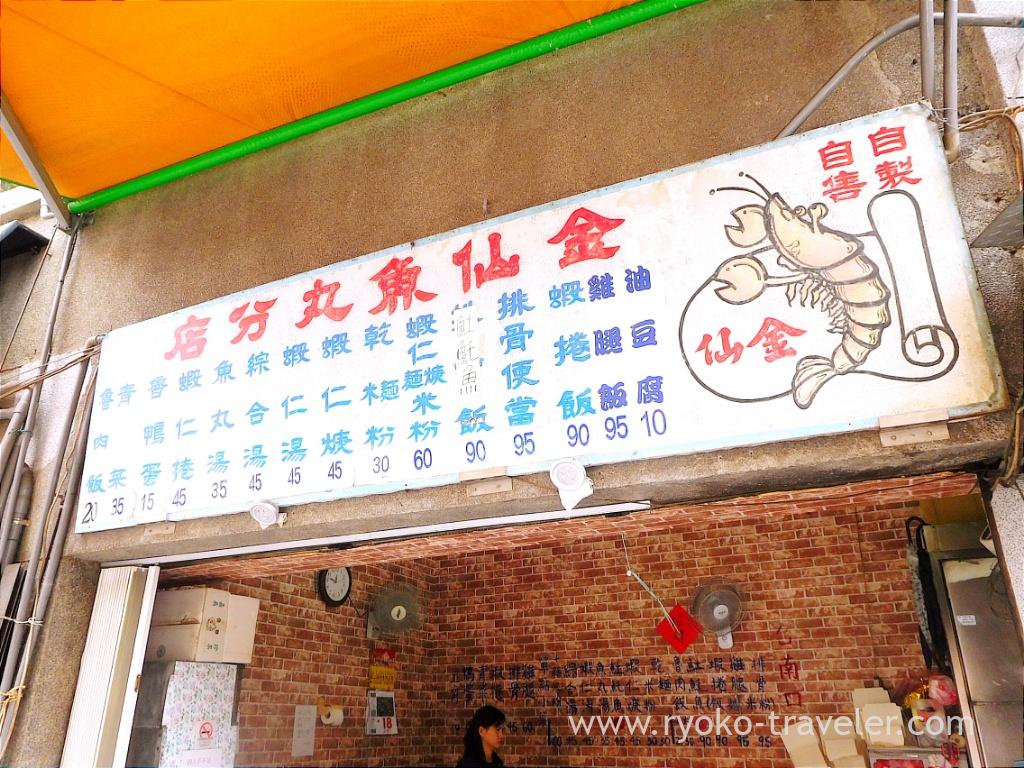 Menu is written on the wall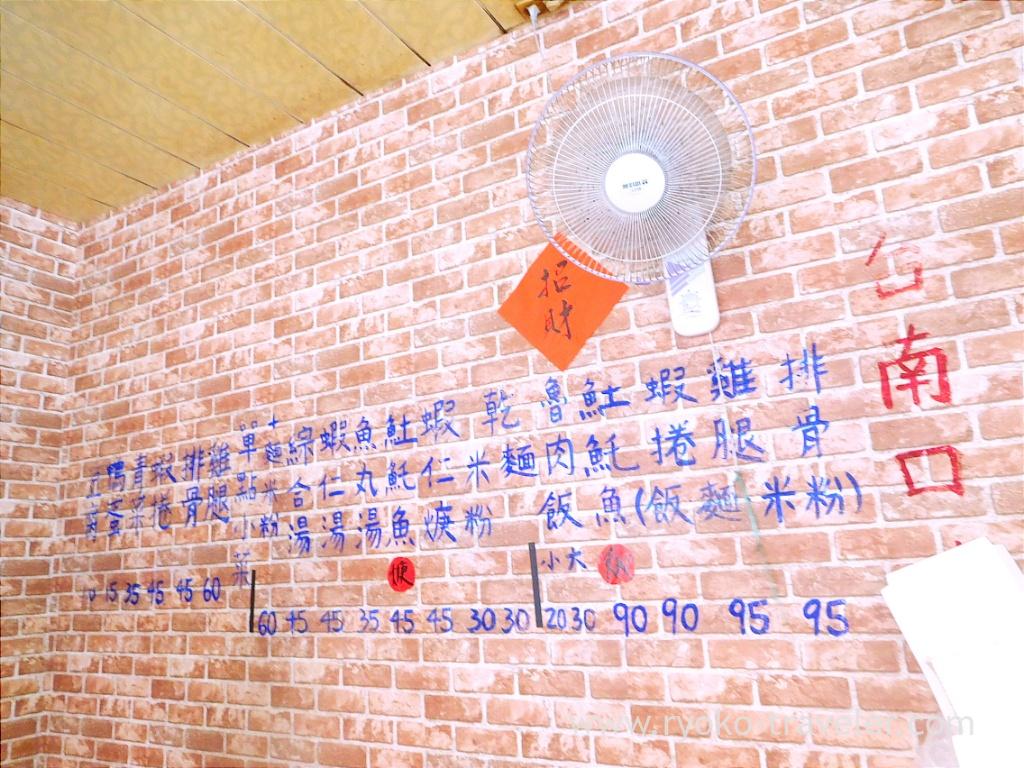 Staffs speak only Chinese, but they have menu having English and Japanese words with pictures. If they understand we are foreigners, they hand menu to us. They don't have order sheets, so we order verbally or point words on menu. We pay after everything is ready on the table.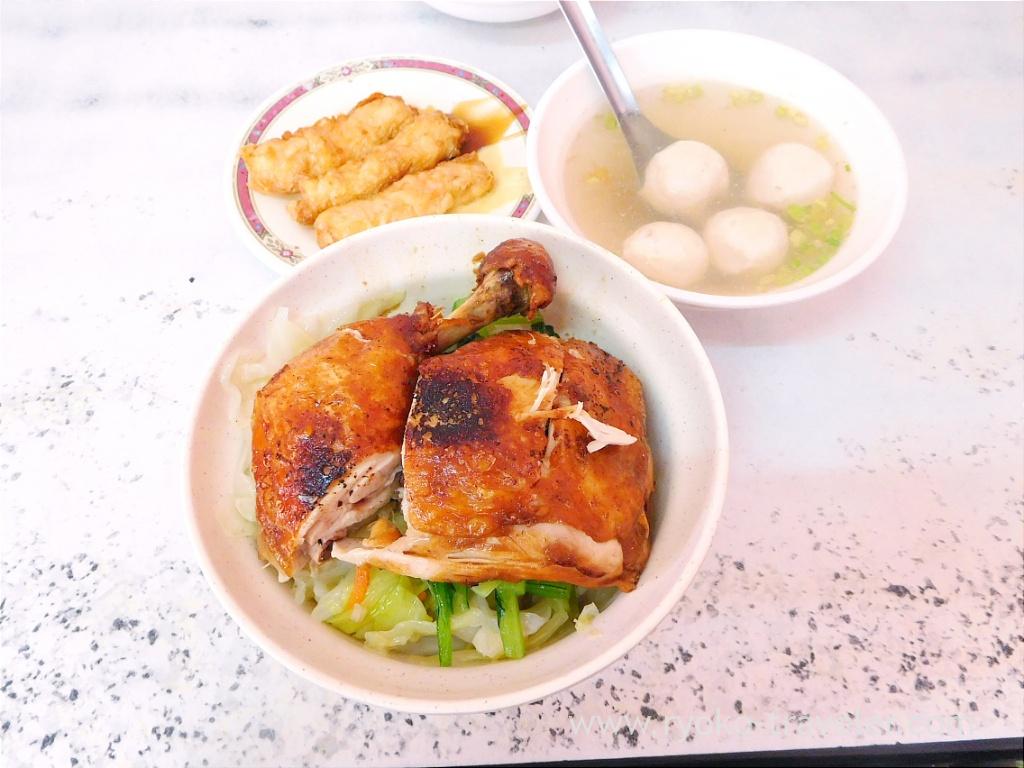 I visited there for this. Chicken leg bowl. It have chicken leg. At first, I thought 95 TWD is expensive a bit. But it have much chicken ! Its skin was crisp. Those were seasoned lightly, so I put some sauce on the table onto the rice and chicken. Also mustard (sauce for shrimp roll) is good, too.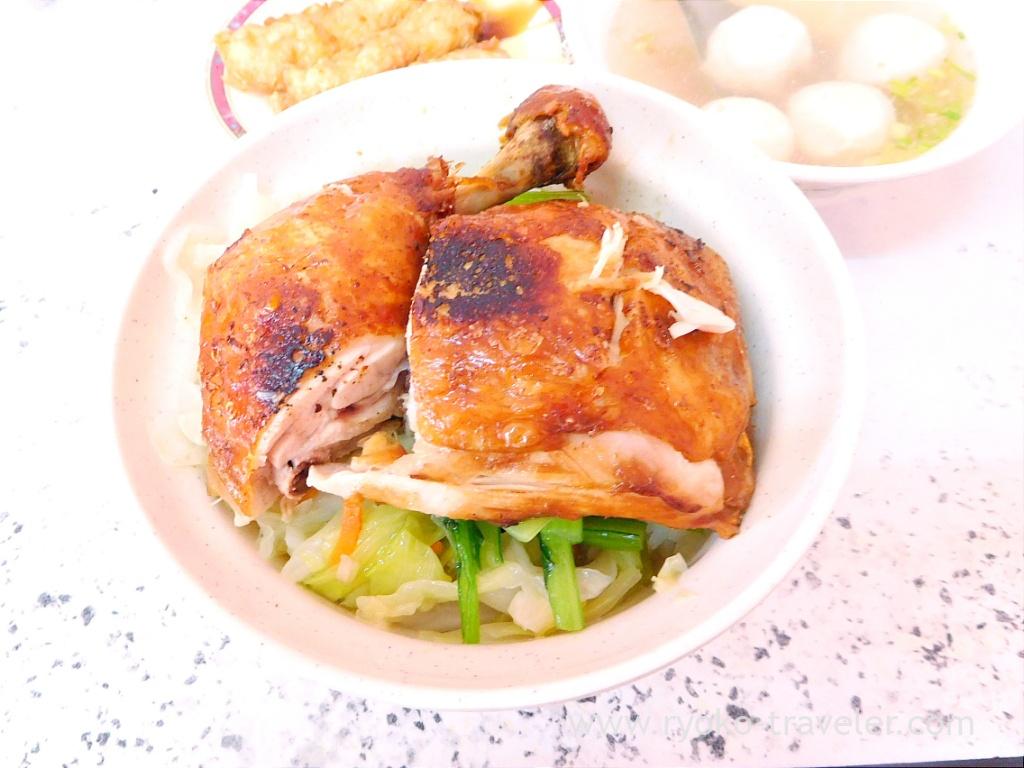 Boiled green vegetables and braised pork was sandwiched between chicken leg and rice.
Though it had much rice, braised pork sauce soaked to the rice. So, it's delicious. I ate it up with easily. I was there by myself. So, I couldn't order green vegetables because I wanted to order another foods, too. But this have enough vegetables. So, I was satisfied with the amount of vegetables that I had.
This is Tainanese specialty. Shrimp roll. It ahd three minced shrimp roll. It have two sauce. One is sweet sauce based on soy sauce, and another is mustard sauce. This rolls had springy texture and were seasoned well, so I dipped sauce just a little.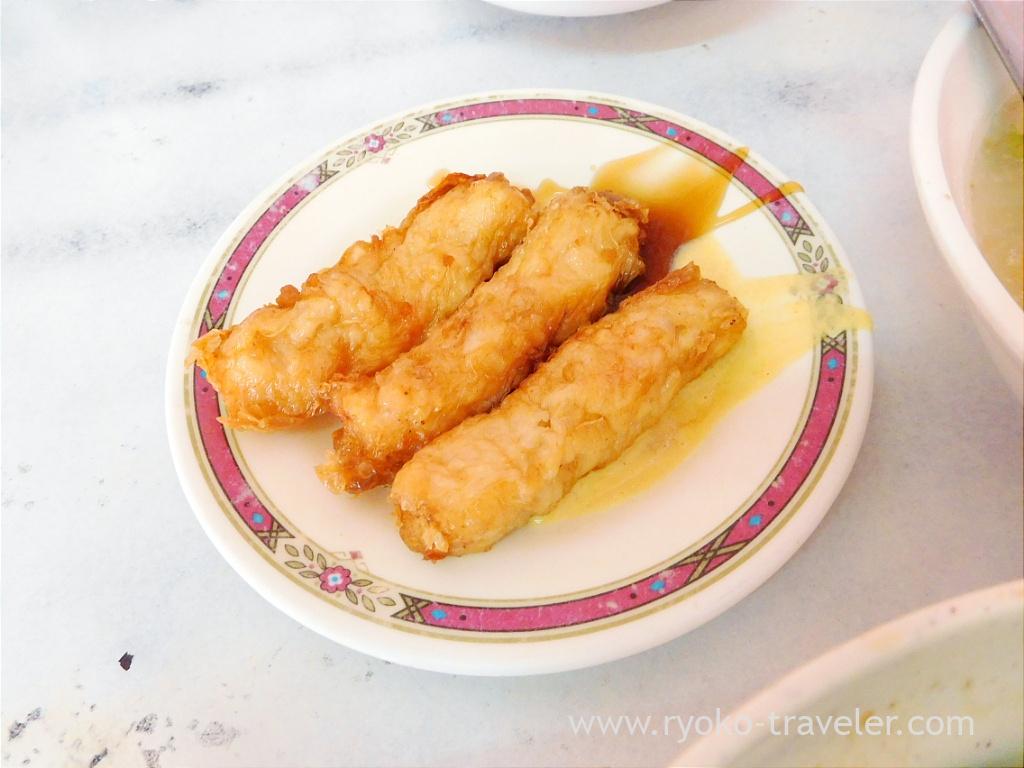 Their shop name had "魚丸 (fish balls)", so I ordered fish balls soup, too. It was seasoned very lightly, but it had plenty of extract of fish. So, it's delicious. Also it had much celery.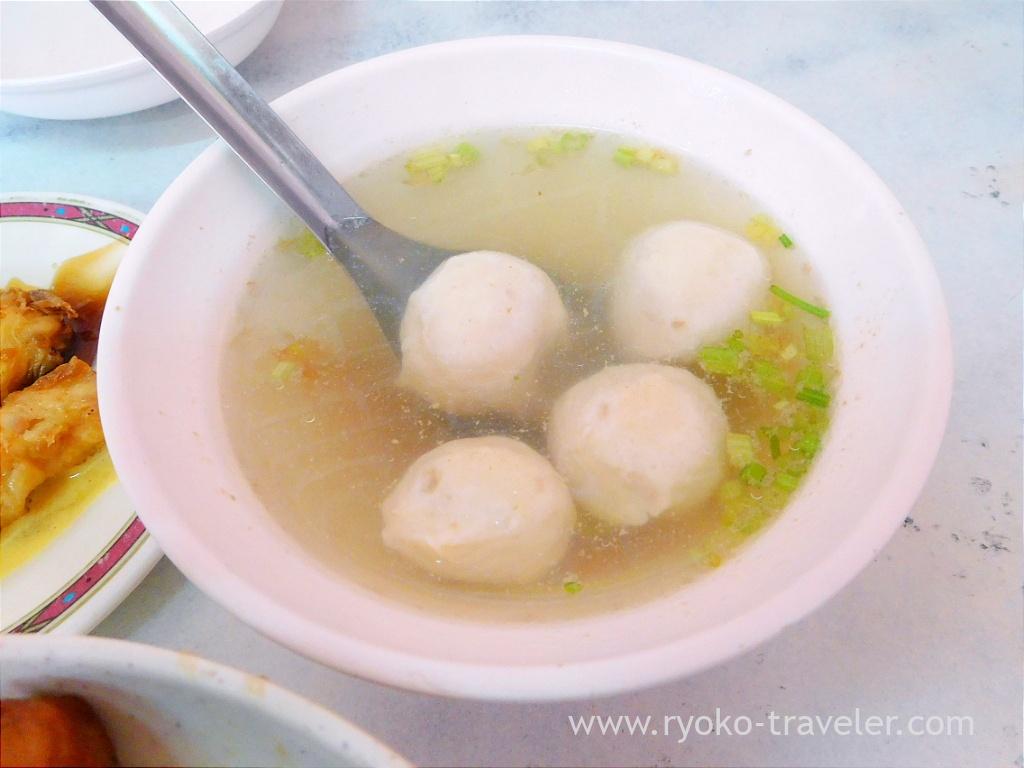 Of course, their foods are delicious, and more we can feel local Tainan at busy Taipei. So, I liked this shop very much.
About

Name 金仙魚丸分店
Open Morning through evening
Reservation Unavailable
Credit card Unavailable

Google Map