I didn't have the promise, but I had undertaken going to the pizza dinner as a replacement who couldn't go because of ill. The restaurant stands in Asakusabashi.
I heard that we can eat pizza inexpensively at the restaurant.
The restaurant is cute like cafe
My drink was sangria.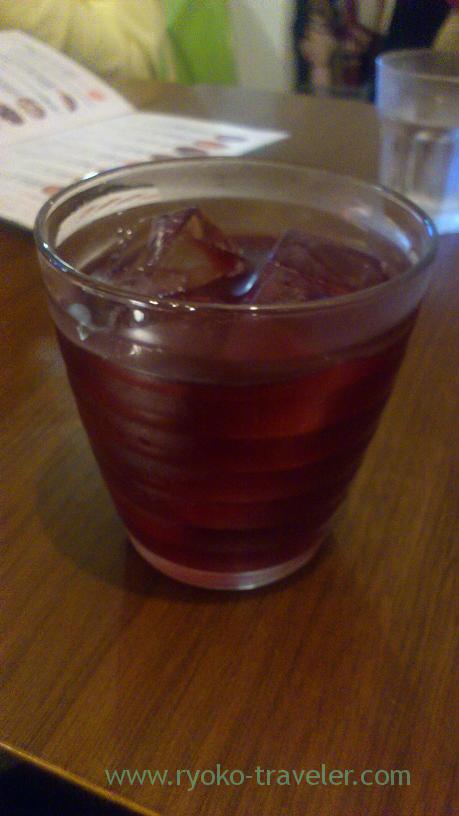 Sweet and tasty. I didn't like sangria because I had bought and drunk "sanria juice" at the convenience store ever and it was so bad. But this sangria was tasty.
Before eating pizza, we ordered some another dishes.
*Tomato and anchovy salads (トマトとアンチョビのサラダ) 500 yen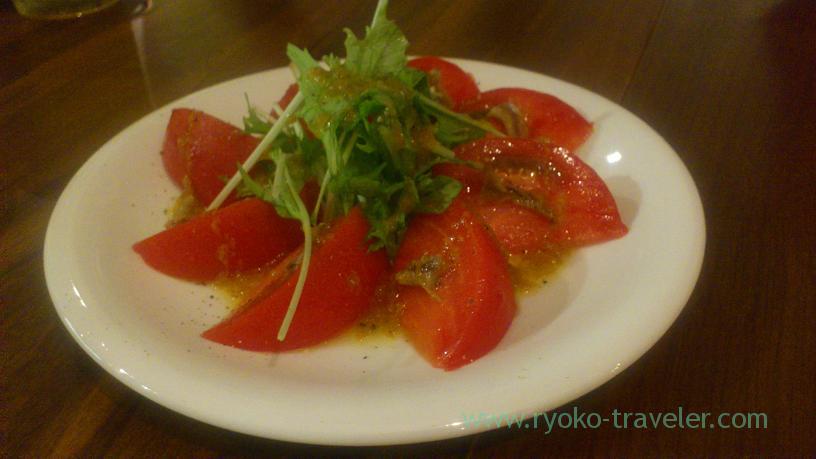 This tomato was tasty. I thought that pizza must be good by such a good tomato!
*Cow's tendon stew and half-boiled egg gratin (牛すじ煮込みと半熟卵の窯焼きグラタン) 850 yen


Thick tomato sauce was so good.
*Italian style cow's tendon stew (牛すじのイタリア風煮込み) 500 yen


Well, the their tomatos were tasty 🙂
And then, we ordered and ate pizza.
*Margherita DOC (マルゲリータDOC) 950 yen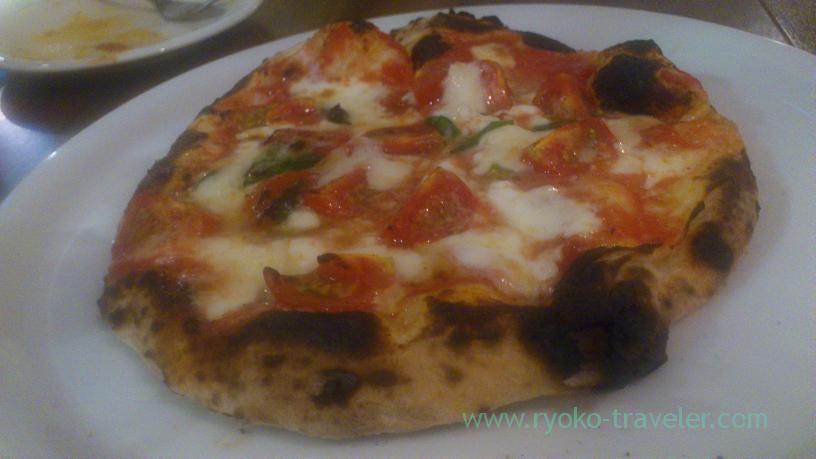 This margherita's cheese is buffalo's. Ordinary mozzarella cheese's is 500 yen. Cheese and tomato was excellent.
I had thought that I like margherita in all pizza from that time, but…
*Marinara (マリナーラ) 500 yen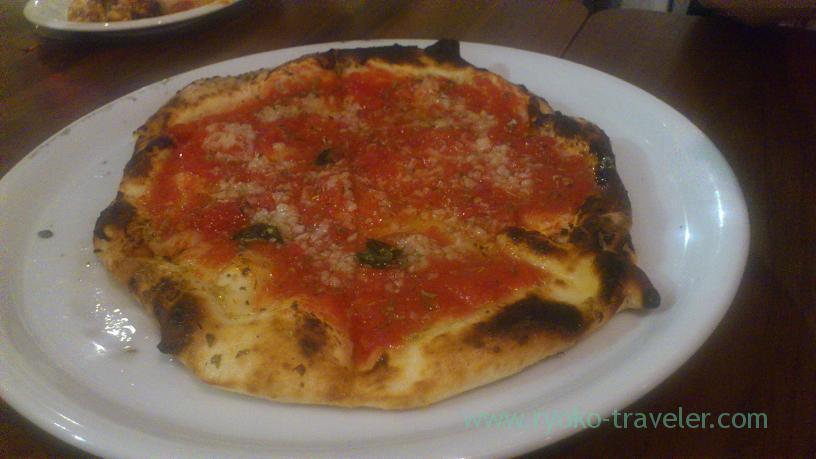 Amazing ! This marinara is awesome. Sooo tasty. I was impressed by the taste of tomato, garlic and onion together.
Oh, I remember. This taste is similar to Saizeriya's diabro sauce ! I see. So, I like it 🙂
*Quattro formaggi (クアトロフォルマッジ) 950 yen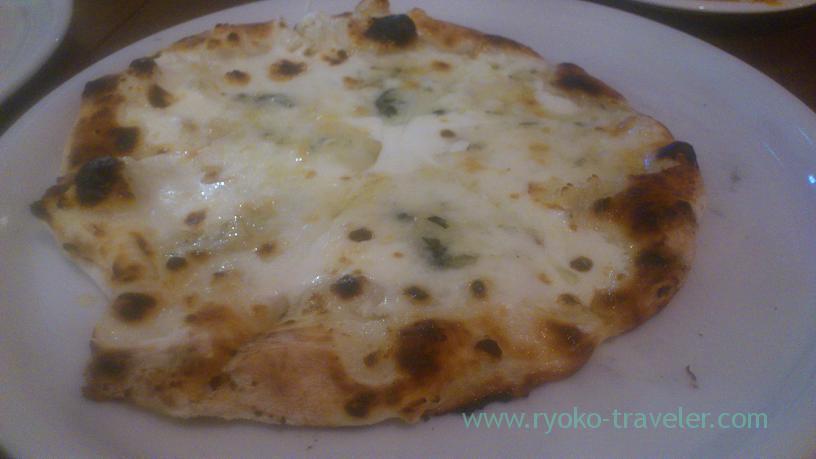 Four kinds of cheeses were on it. I love cheese and those cheeses were tasty, but somehow I couldn't satisfied ….
*Funghi porcini (フンギ) 850 yen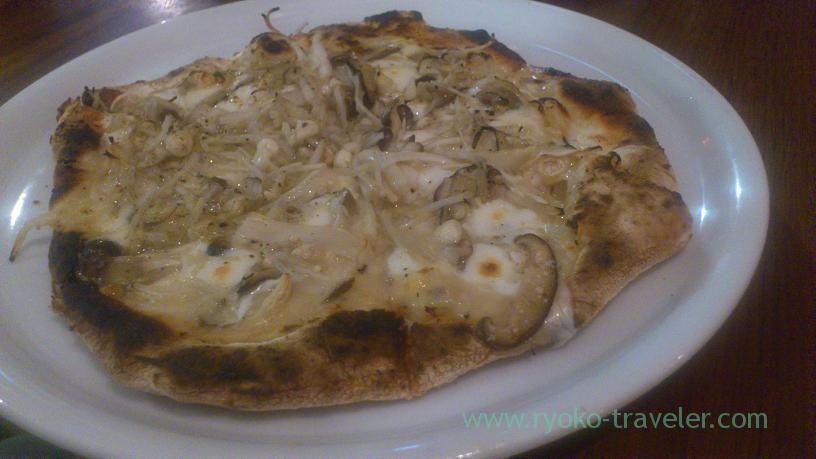 My friend who likes porcini ordered this. I couldn't feel the taste of  "porcini" at all. First of all, I hadn't eaten porcini. This was the first time 😮
But it was good as mushrooms pizza 😛
But, ummm. I realized. I need tomato 🙁 I can't be satisfied with pizza without tomatos 😛
Enzo (ゑんぞ)
1-17-2 Asakusabashi, Taito-ku, Tokyo
Open – from 18:00 to 23:00
Holiday – Sundays