I visited at Eiichi (栄一) that is yakitori restaurant in Kyobashi at lunchtime. I had wanted to been there for a long time. But it's hard to visit because they are open on weekdays only. They have been there since 1948. Now they are in such a modern building. But they have such a simple appearance. They don't depend on decoration. Interior, too. I felt their long history.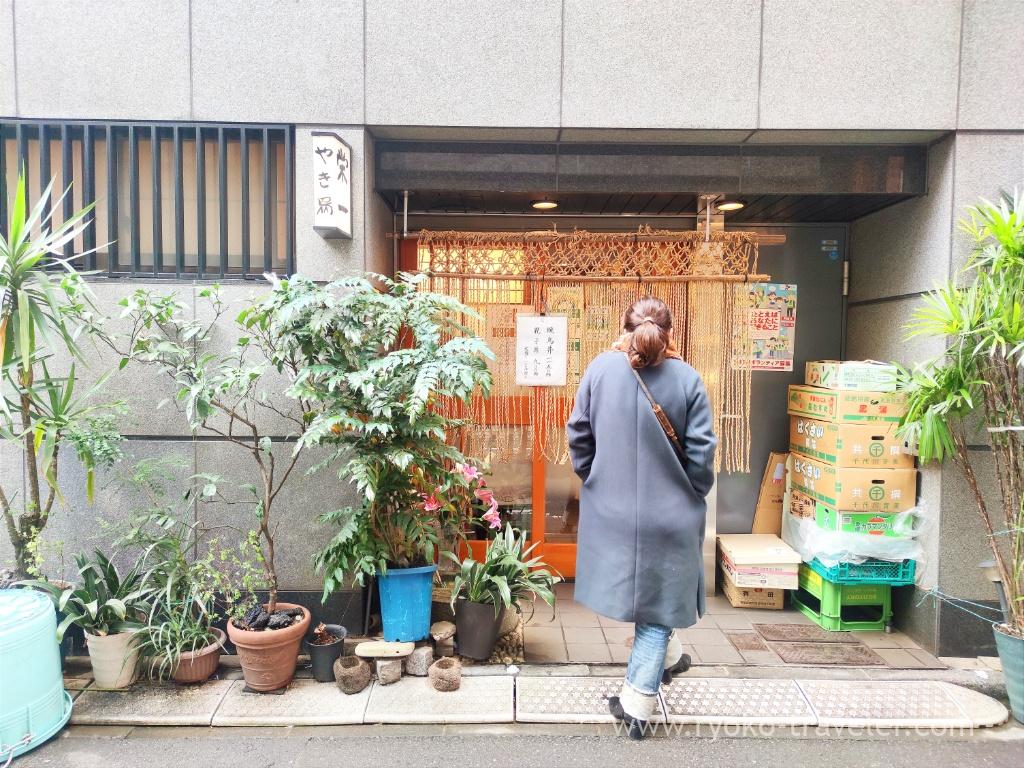 When I got to there just after the opening time, there were already about 5 people and the staff said, "We need quite time to serve". So, I thought I have to wait about 30 minutes, but actually, I waited only for 15 minutes. I know. 15 minutes is enough much time to wait for people walking around there. There are counter seats in front of the kitchen. And there are some tables. They have tables on the B1F, too. But they didn't use at lunchtime.
They don't have English menu. But don't worry. They have only two foods at lunchtime. Oyakodon (親子丼) and Yakitori bowl (焼鳥丼). Large helping is extra 100 yen. So, the staff took my order before I was seated.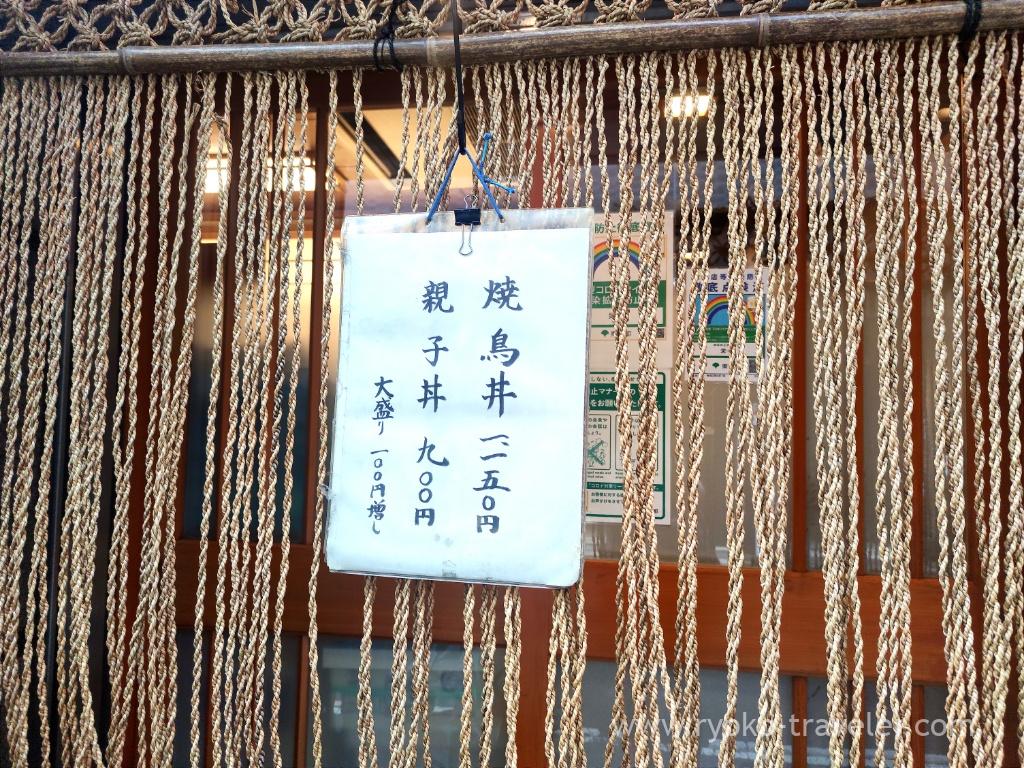 After I ordered Yakitori bowl and was seated, pickles and tea was served. The pickles had refreshing tastes and was good.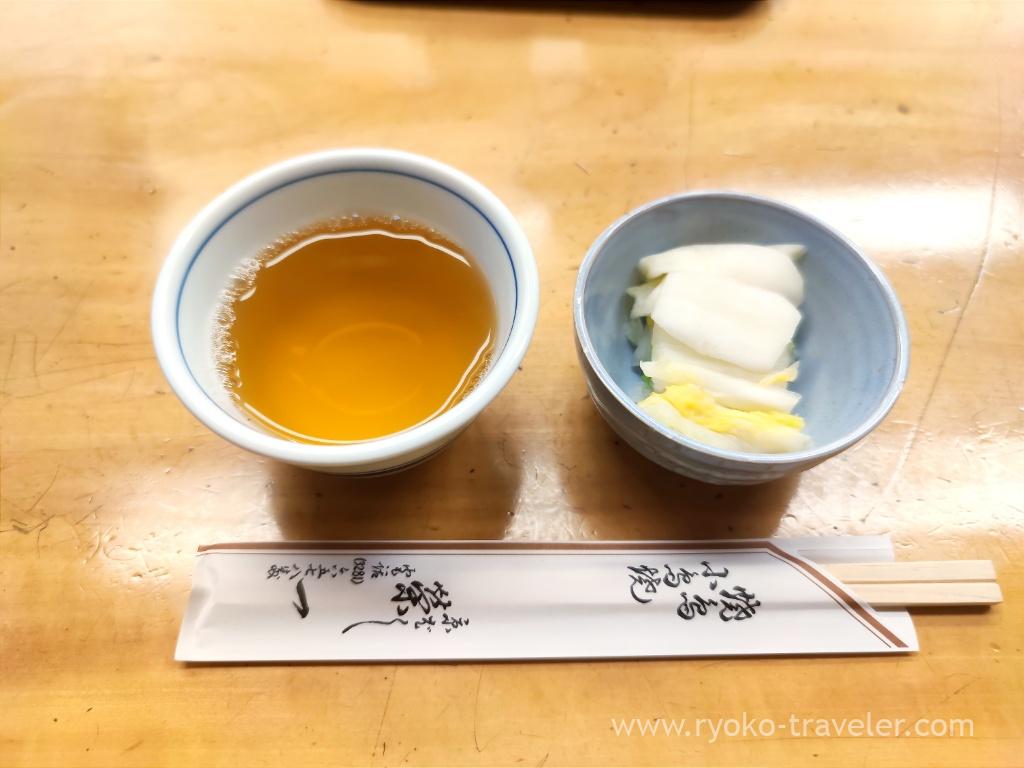 And yakitori bowl and chicken soup. Those yakitori was grilled by charcoal-grill facility. So, It have good flavor.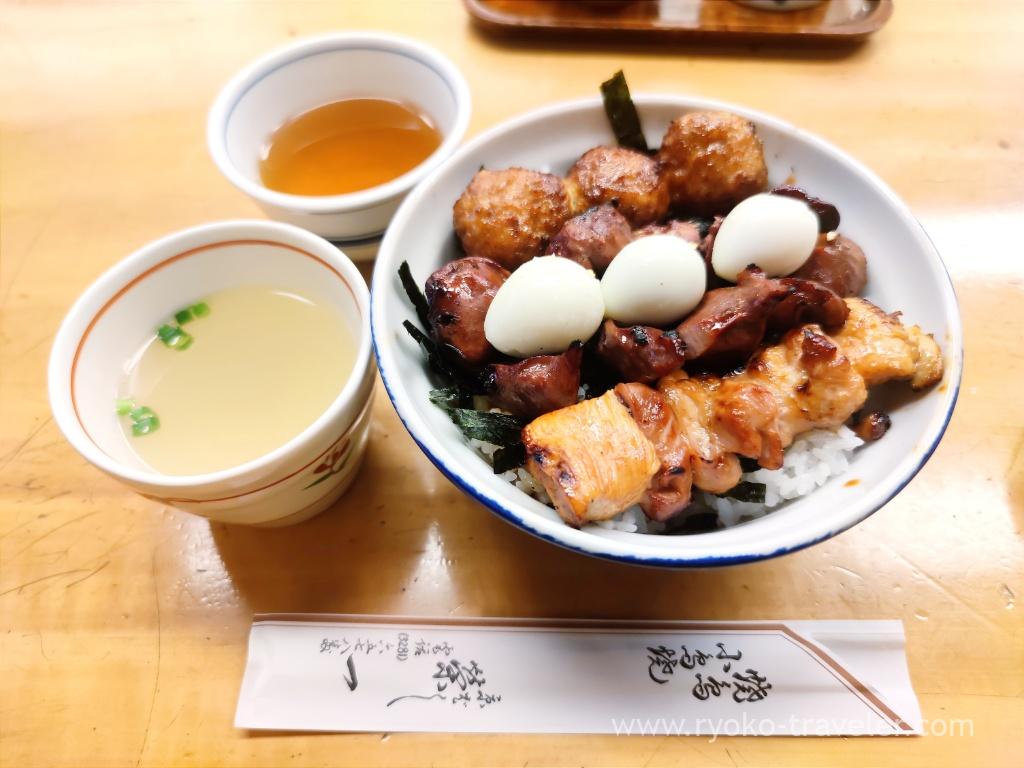 It have 5 yakitori. Chicken meat, liver and heart, gizzard, tsukune (chicken ball), and quail egg. Those are seasoned with ta-re (sauce made of soy sauce and sugar) except quail egg. The sauce was seasoned lightly. And The rice have much sauce. So, even if we eat yakitori only and leave much rice, we can enjoy rice having much sauce without yakitori.
All yakitori was good. Especially, liver was awesome. The texture of gizzard was good, too.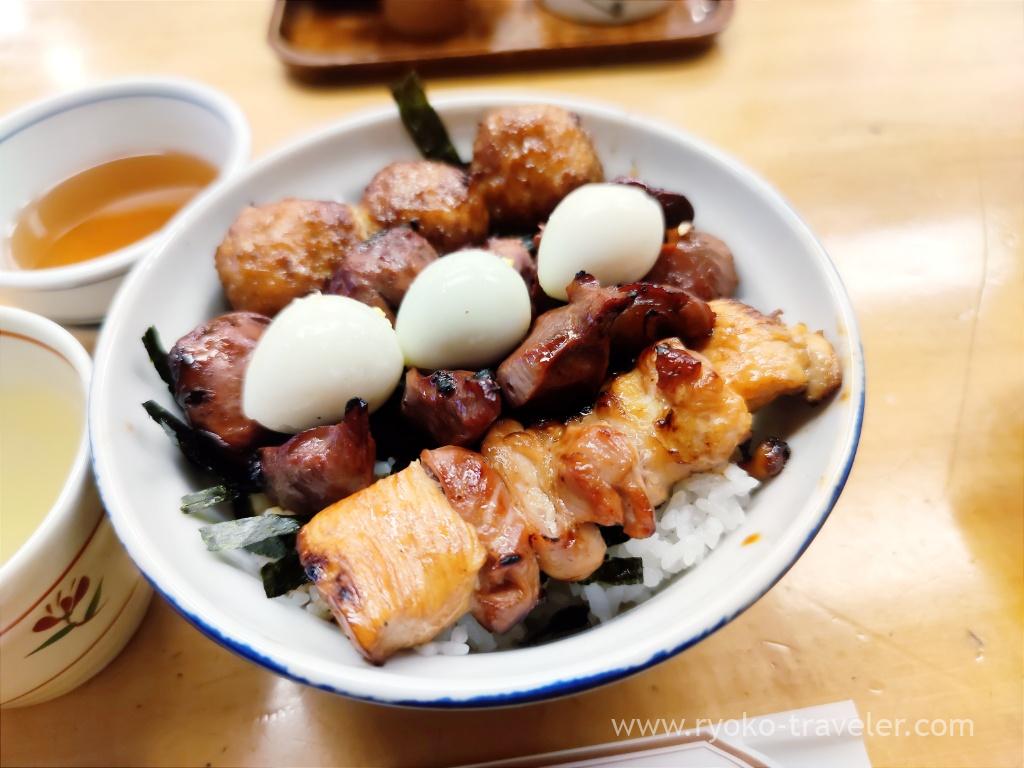 The transparent chicken soup was seasoned lightly, but it have plenty of extract of chicken. Delicious. It's good soup to drink at intervals of eating yakitori bowl. I thought it's really inexpensive. Only 1150 yen.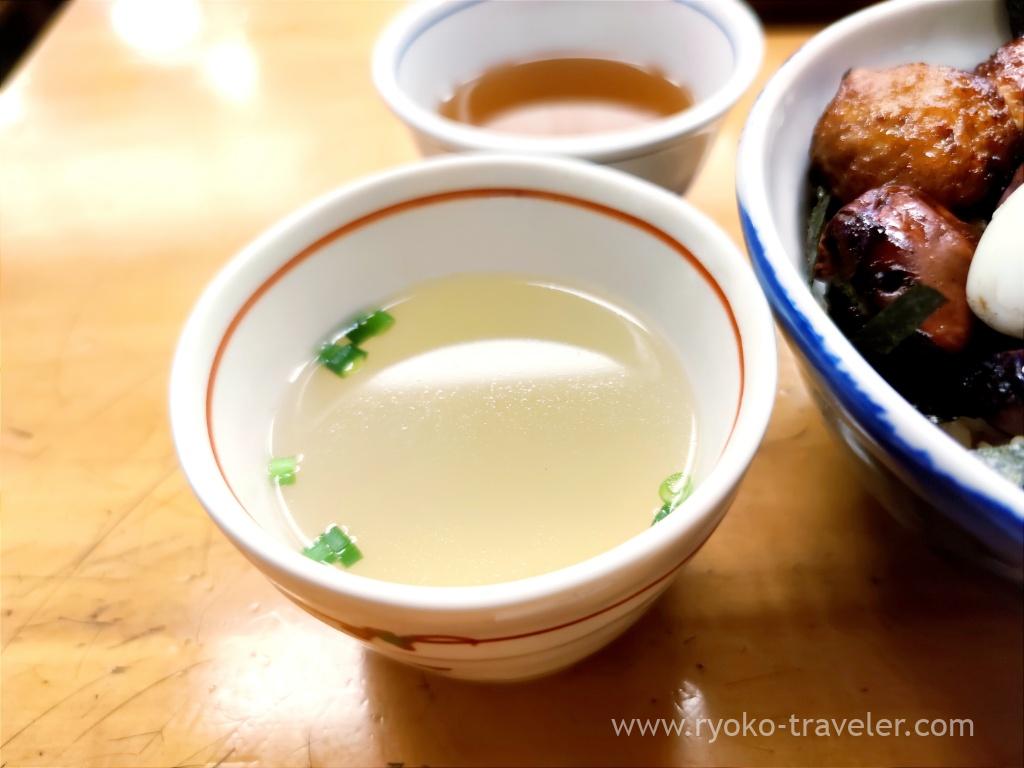 About

Name Eiichi (or Eichi, 栄一)
Open Lunch, Dinner
Reservation Available for dinner time only
Credit card Available for dinner time only

Google Map