I had lunch at Due Italian (黄金の塩らぁ麺 ドゥエイタリアン) in Ichigaya area the other day with my friend. They are ramen shop and won a bib gourmand of Michellin for three consecutive years.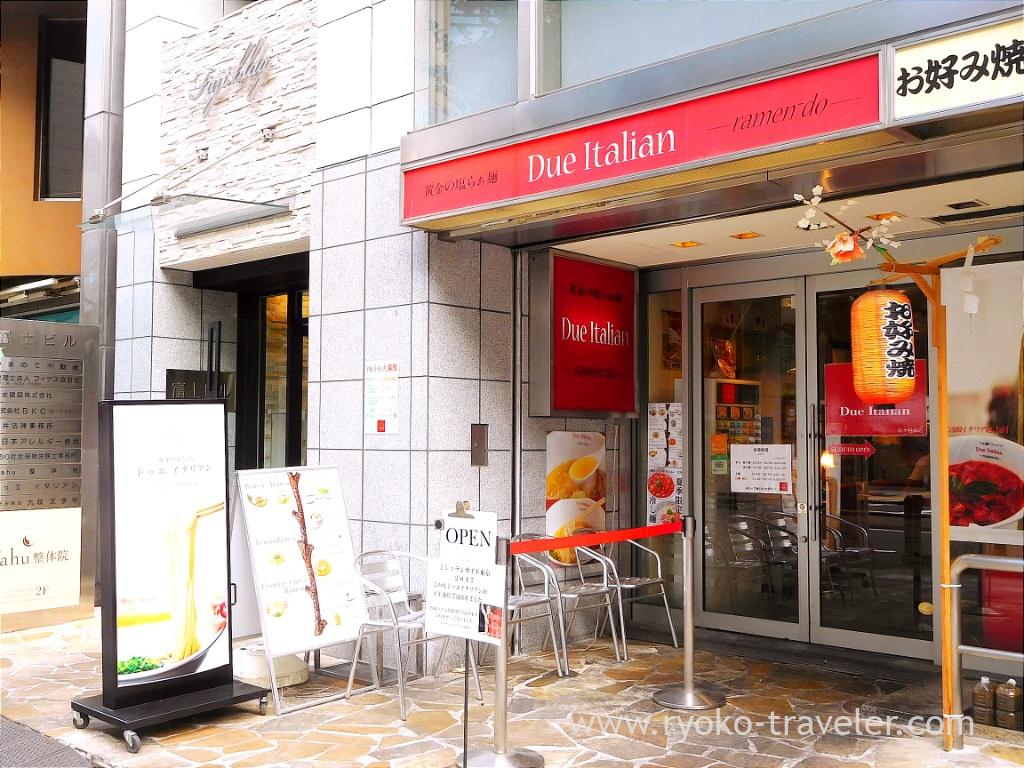 The chef trained at Italian restaurant and French restaurant. The interior is nice and like Western cuisine restaurant. And their novel ramen is novel have Italian ingredients.
They use uncured ham, cheese, tomatoes and so on. Those are unusual ingredients for cooking ramen. Of course, they have normal soy sauce ramen and salt ramen. And their dessert looks good. They seems not have ticket vending machine from its appearance, but still they are current ramen shop. So, there's a ticket vending machine on the left inside the shop.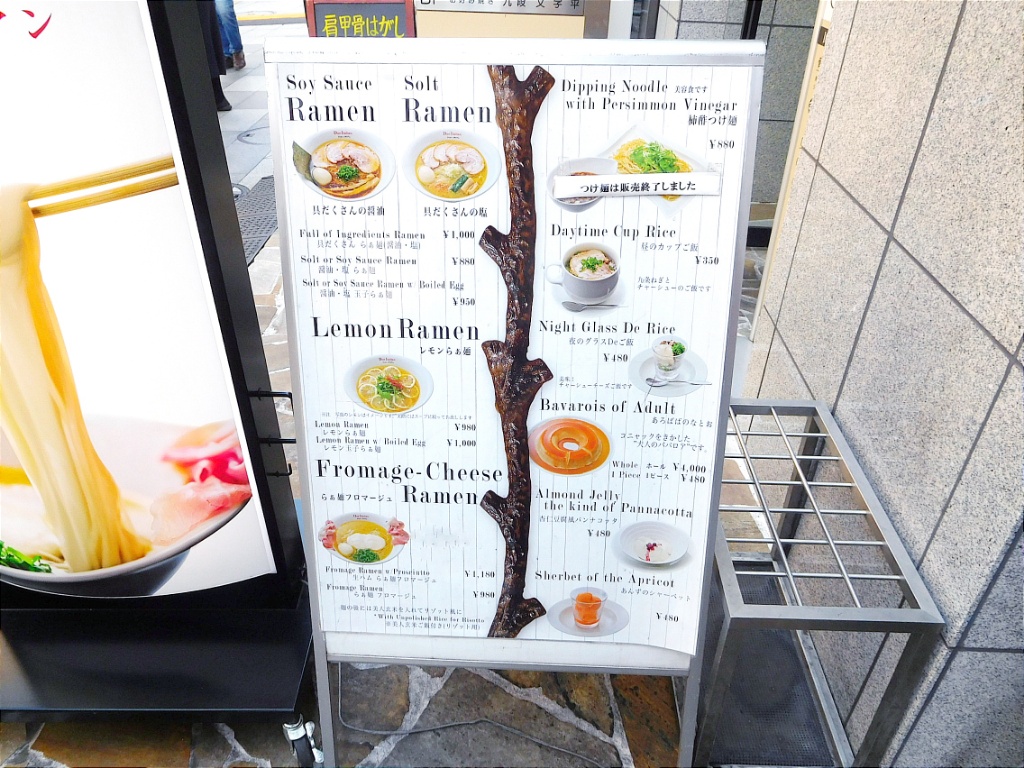 There's a menu outside, too. So you can enter the shop before deciding what you eat. Their interior is based on red and white color. It never seems ramen shop. It's very nice. So, some women visited there alone. Jewelry box on the table have chopsticks and spoon in it.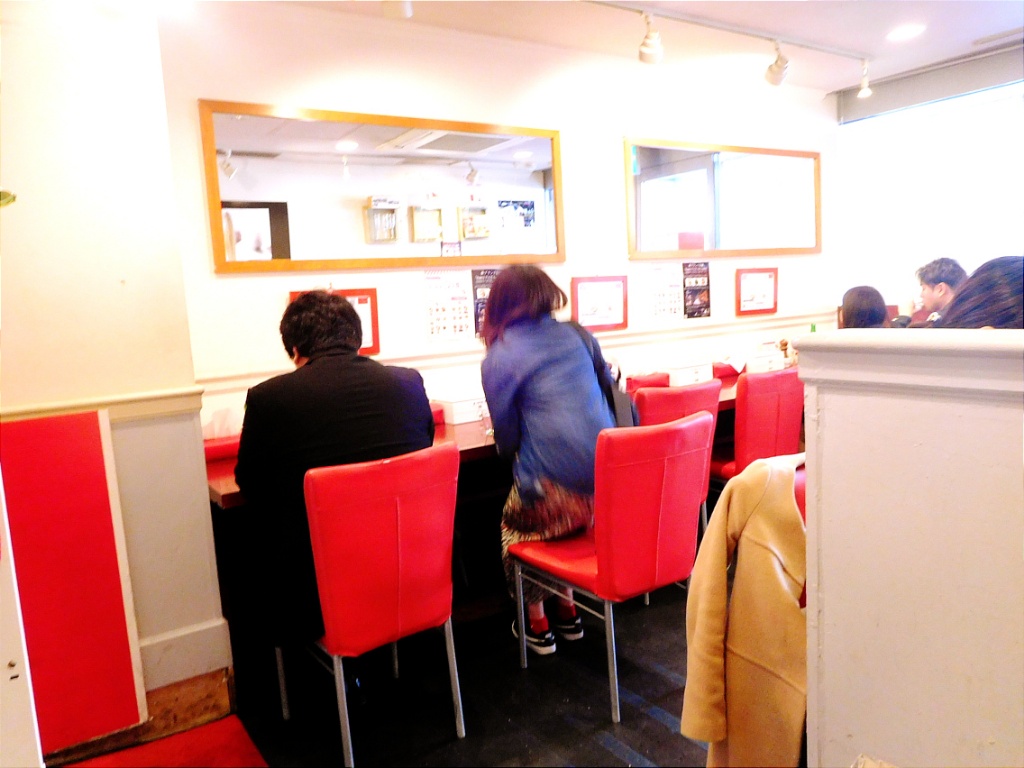 Fromage cheese ramen is the most popular ramen of Due Italian. Without uncured ham is 980 yen. Melting fromage cheese in the salt soup. And uncured ham.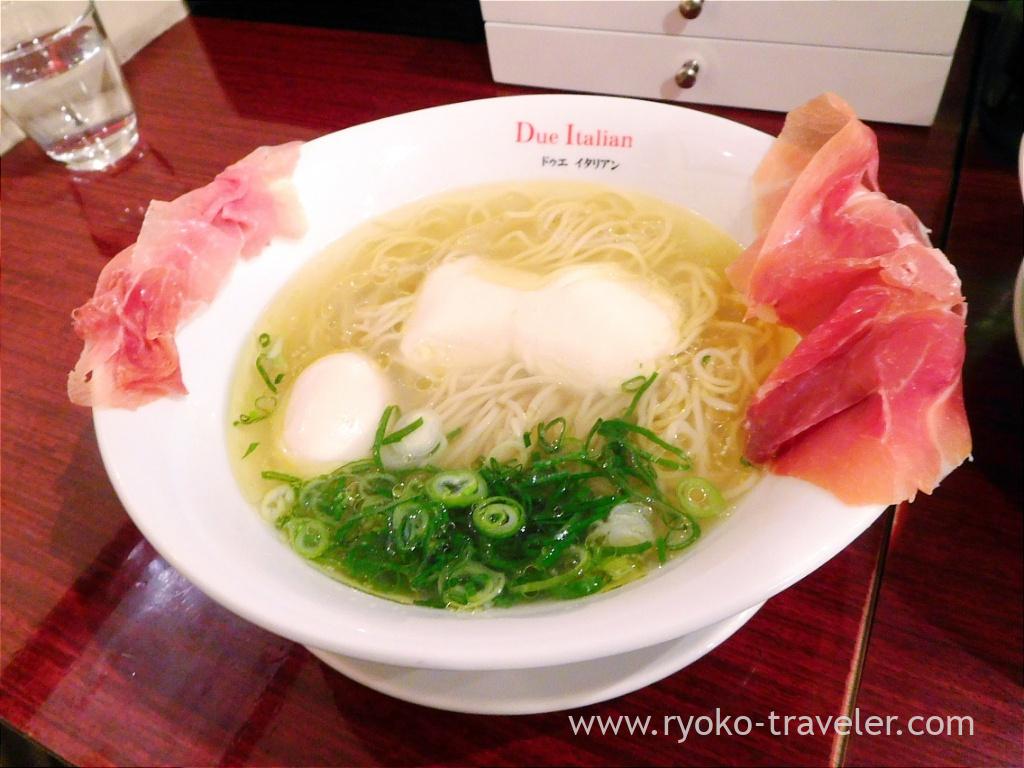 Its looking is novel. But cheese go with salt ramen very well. It had smooth texture and was delicious. The uncured ham was good, too. At first I eat the noodle with cheese, and then cheese melted. So, I mixed altogether and ate.
And this ramen have small brown rice. This rice is for eating as risotto. We put the rice into the soup after finished eating ramen. So, staff bring it around we finish eating ramen. The risotto was delicious.
How is their normal ramen ? We thought so. So, we ordered normal salt ramen, too. Four slices of roast pork, egg, bamboo shoot, Japanese mustard spinach, grated green onion and deep fried green onion. Grated and deep fried green onion is good. The salt soup based on chicken broth had light tastes. The roast pork was soft and fatty.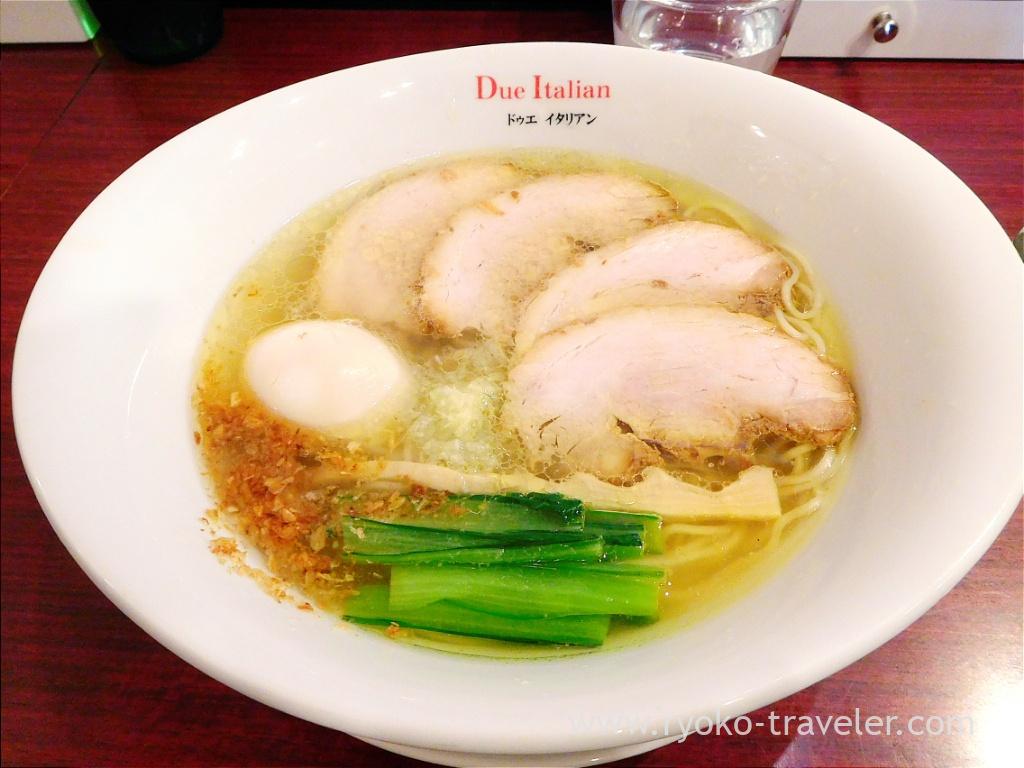 I felt the noodle was as same as Fromage cheese ramen's. Though the noodle itself is good, but I think it don't go with the salt soup.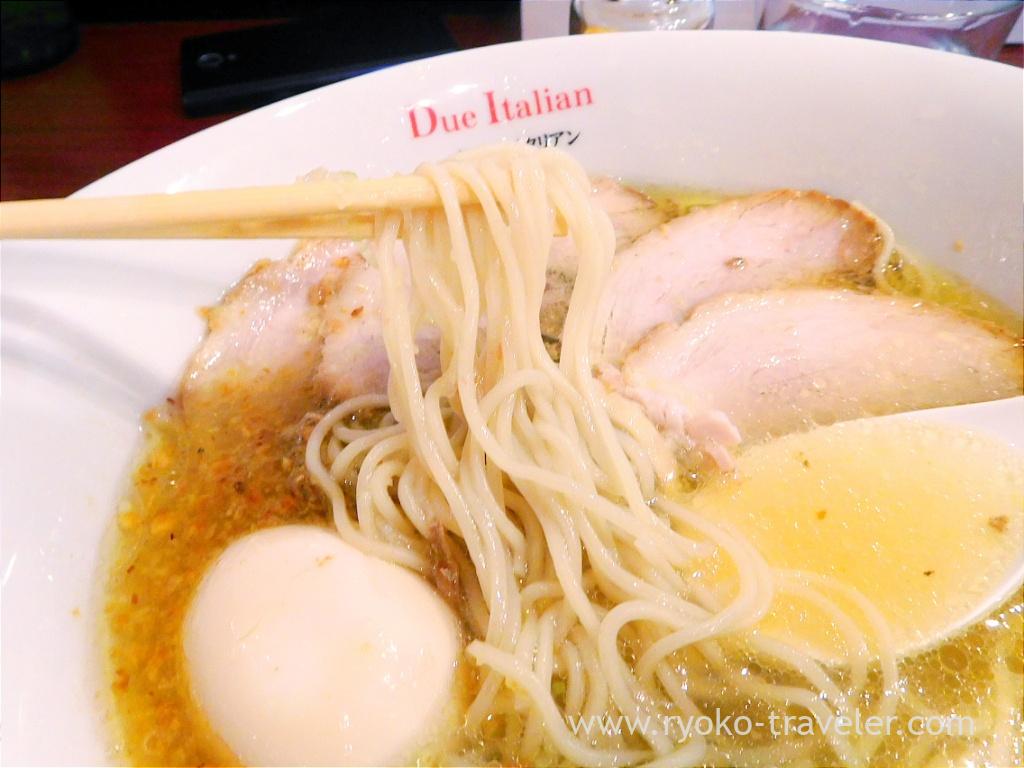 When we order salt ramen, this pepper was served. "Happy yellow pepper". It's mikan pepper. The staff said to me, "Change the tastes on the way".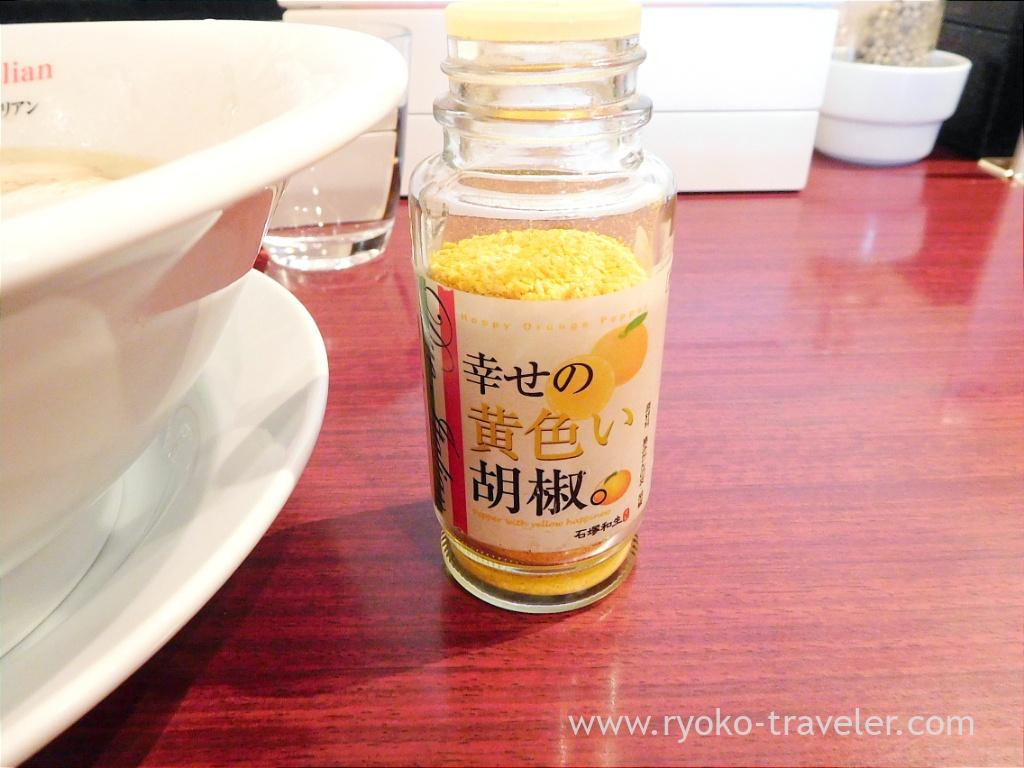 I tried. Certainly, it have refreshing flavor of mikan. But it didn't have the flavor of "pepper". The flavor of the citrus and deep fried green onion was good. I think it might be good to put into the soup from start.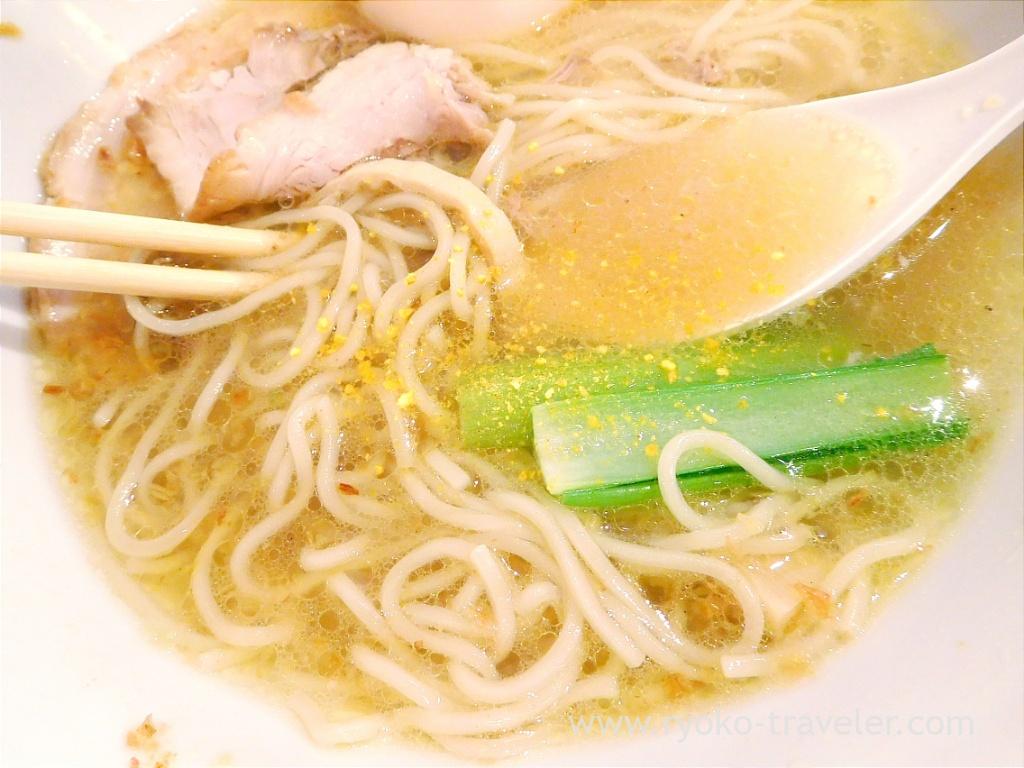 Basically I rarely eat dessert at ramen shop. But their dessert looks delicious. So, I ordered one. Bavarois. The photo on the menu is whole bavarois. But of course, cut bavarois (probably 1/6 ?) is served. They serve it as soon as we ate ramen up.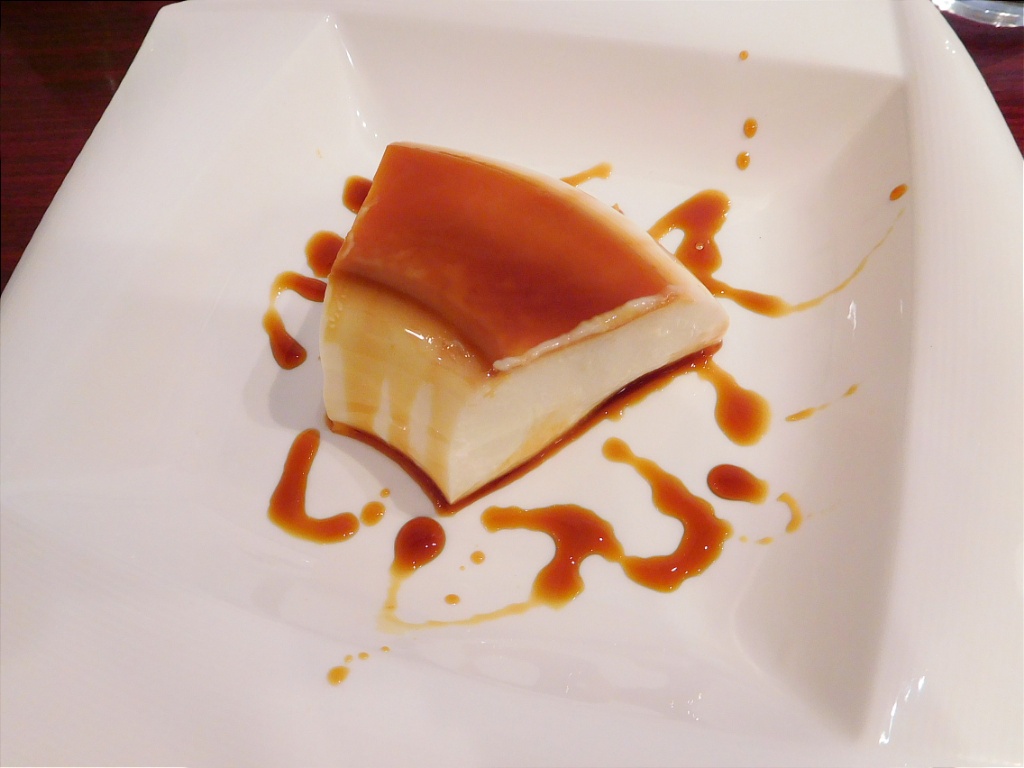 It had smooth texture and the flavor of fresh cream and vanilla was awesome. It seems completely dessert at the end of Italian full course ! It wasn't too sweet and the bitterness of caramel is comfort. Yes, this is the bavarois for adults 🙂

About

Name Due Italian (黄金の塩らぁめん ドゥエイタリアン)
Open Lunch, Dinner
Reservation Unavailable
Credit card Unavailable
URL Website / Instagram

Google Map