There's Dewan's branch in Ichihara that is my hometown and it is rather popular restaurant in Ichihara district, but they quit their business last year.
But this Makuhari branch is more popular and better location than Ichihara branch. So, I think it won't quit their business for the time being 🙂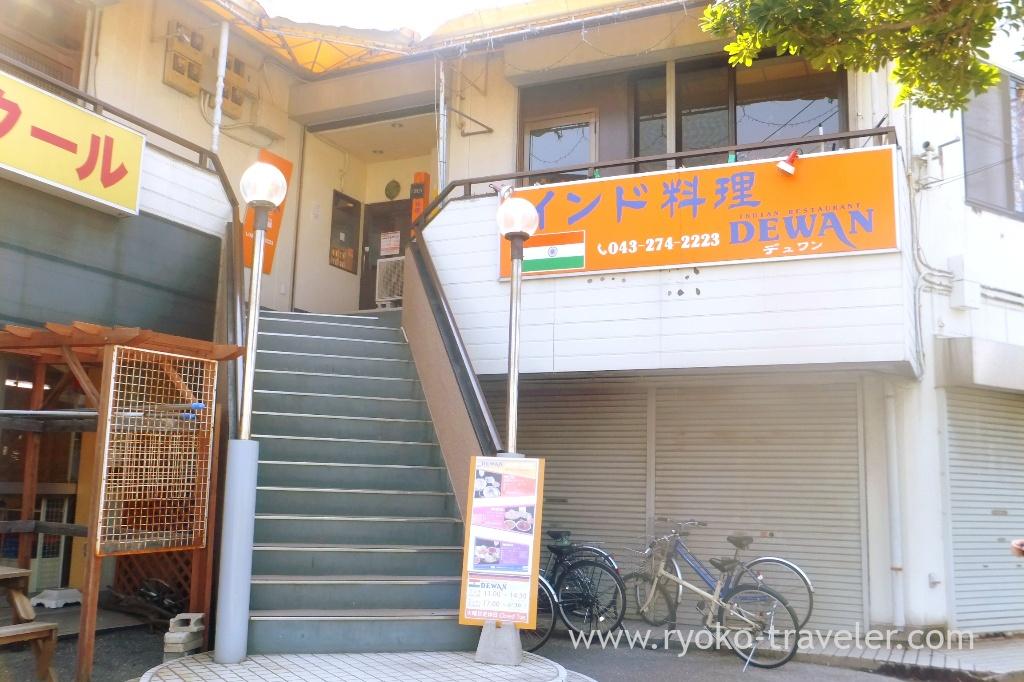 I said now it's "better" location than Ichihara branch. But it isn't good location.We had to got off at Makuhari-Hongo station and took bus (15 minutes ?). We got off at Makuhari Driving licence center and then walked for five minutes.
But thanks to this poor location, their restaurant is large ! Good place is very expensive.
Still, there were lots of people in the restaurant and few vacant seats !
The menu is almost as same as Ichihara branch's.
And the prices are Makuhari prices ! :p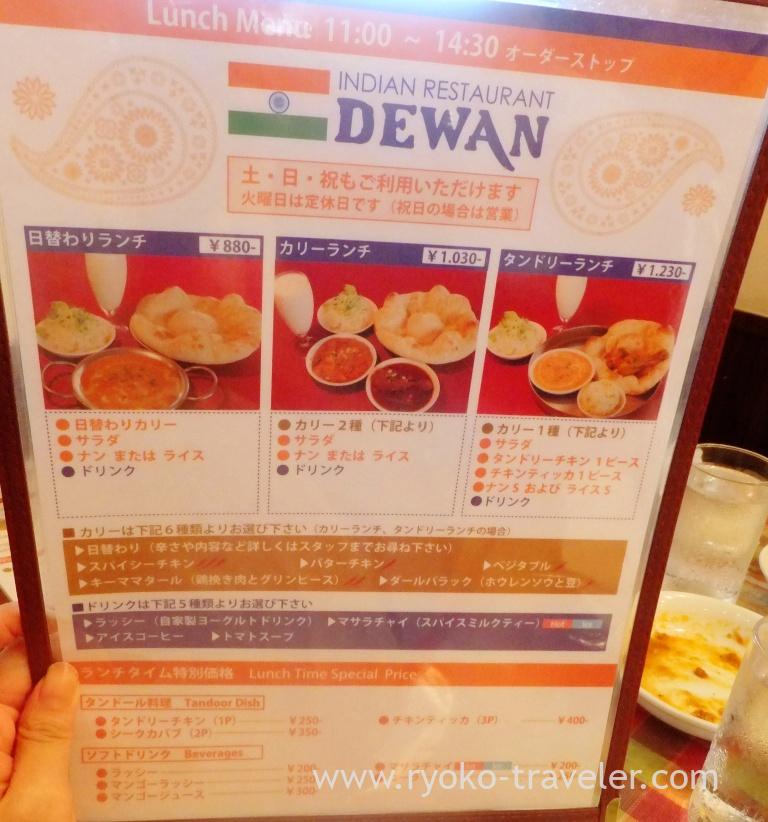 We ordered Curry lunch set (カリーランチ, 1030 yen) that can be chosen two curries from six curries. That is to say, we were two person, so, we could eat four curries 🙂
Curry lunch set have salads, naan (or rice), two curries and one drink !
Oh, huge naan appeared ! It was really huge ! But it had springy texture and delicious 🙂
We chose these four curries.
Butter chicken
Standard curry. Butter chicken. Lots of chickens meats were hidden 🙂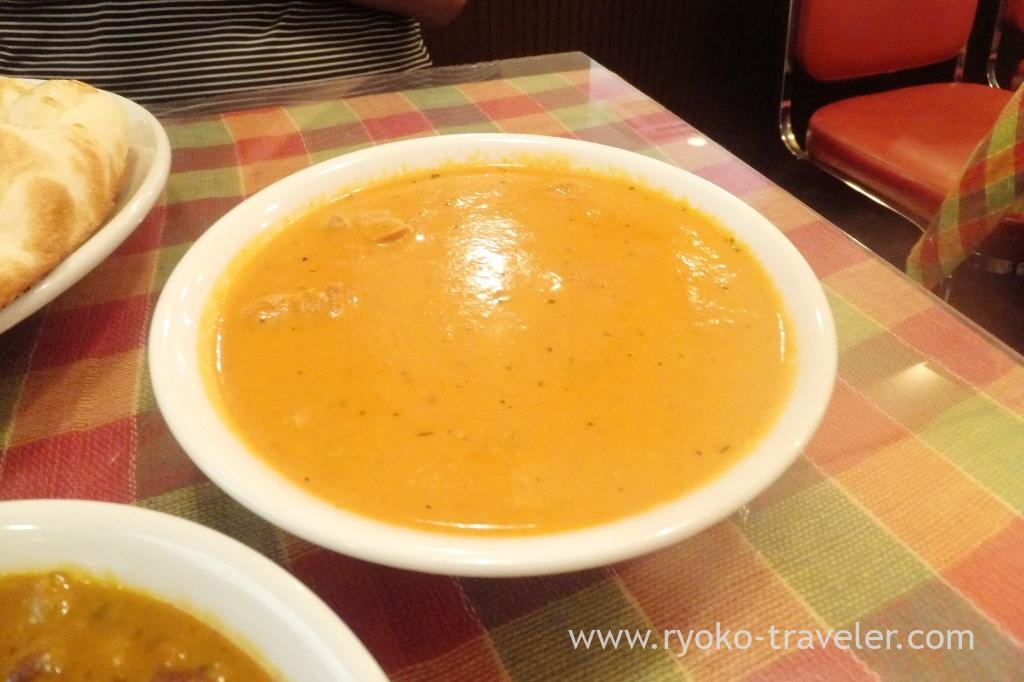 Daal palak
Daal and spinach curry.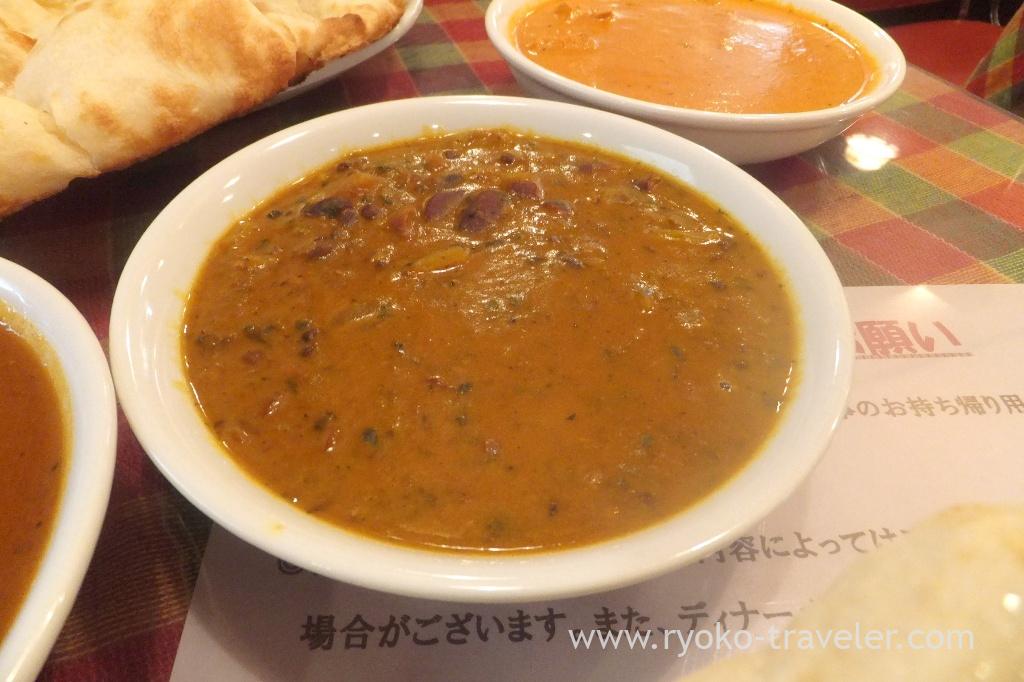 Keema
Keema curry with green peas. So much minced meat !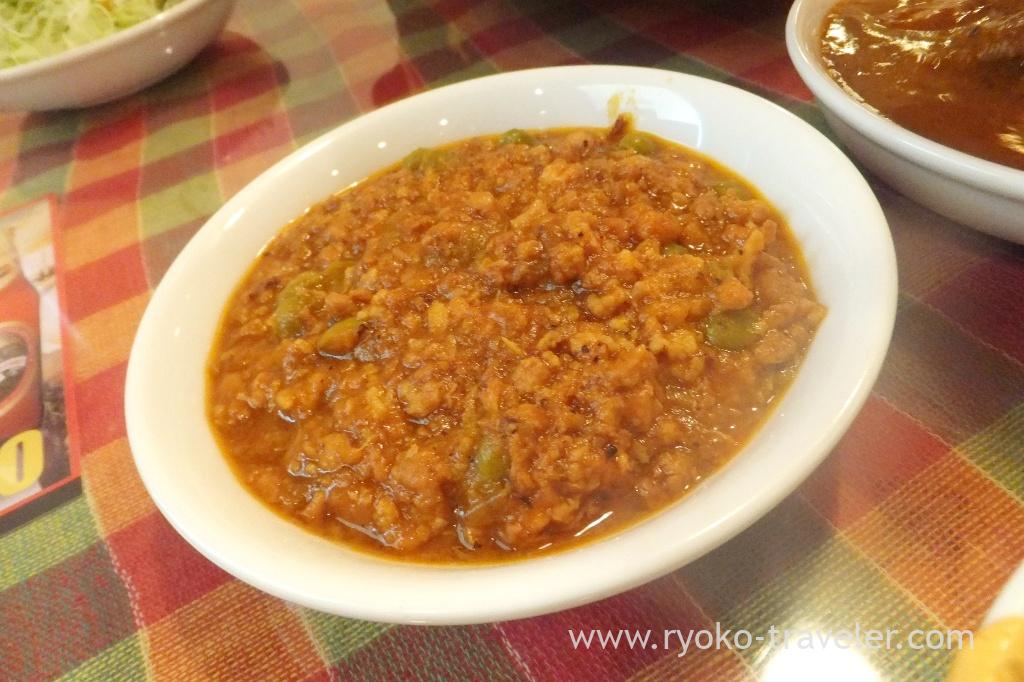 Spicy chicken
As its name, it had plenty of peppers and was spicy.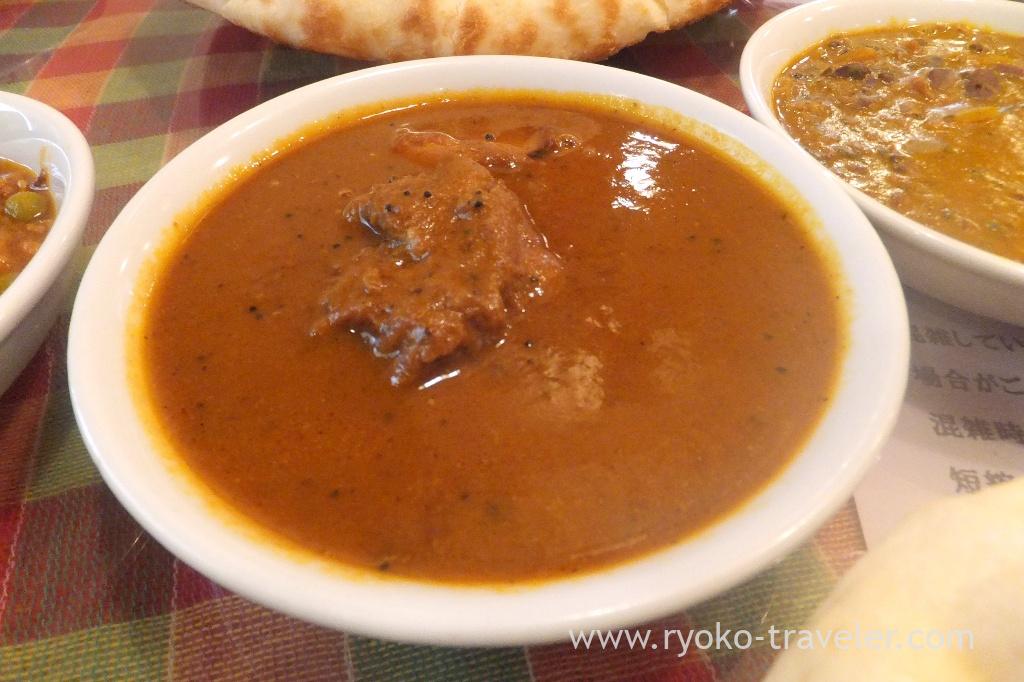 Drink could be chosen from lassie, chai, iced coffee and tomato soup
My drink was lassie 🙂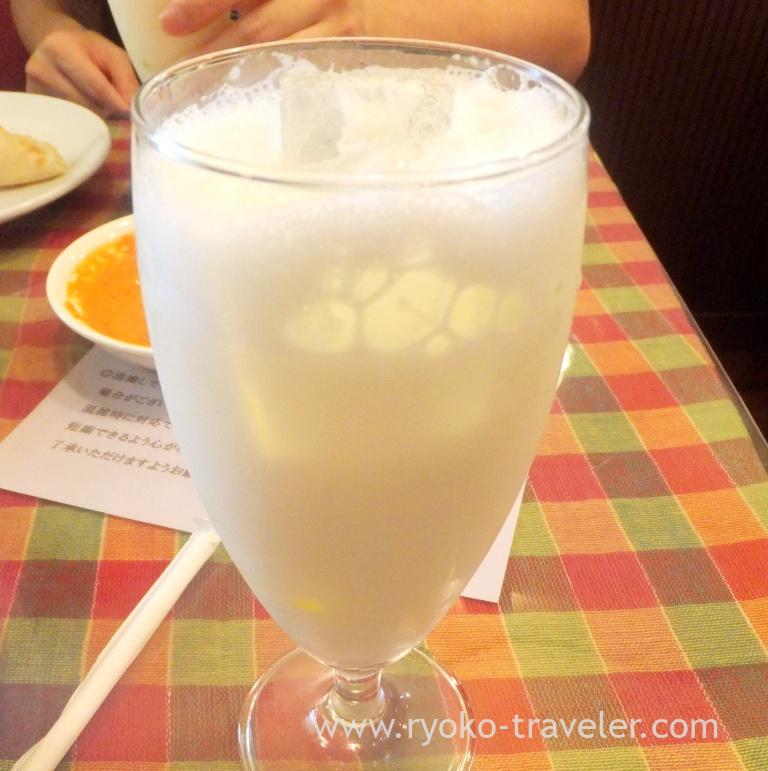 About

Name Indian Curry DEWAN Makuhari (DEWAN 幕張店)
Open Lunch, Dinner
Reservation Available for dinner time only
Credit card Unavailable

Google Map