Popular ramen shop named Inoue along Monzeki street quit their business because of fire, but there's another ramen shop serving simple shoyu ramen in Tsukiji area. The ramen shop is on the B1F of this building.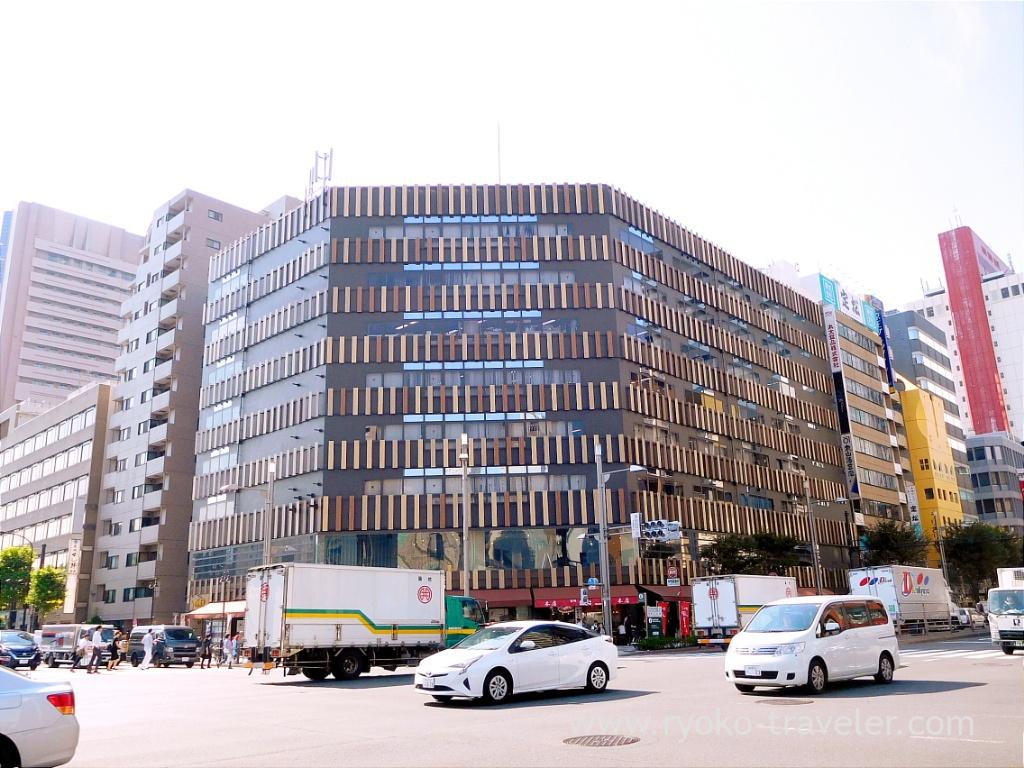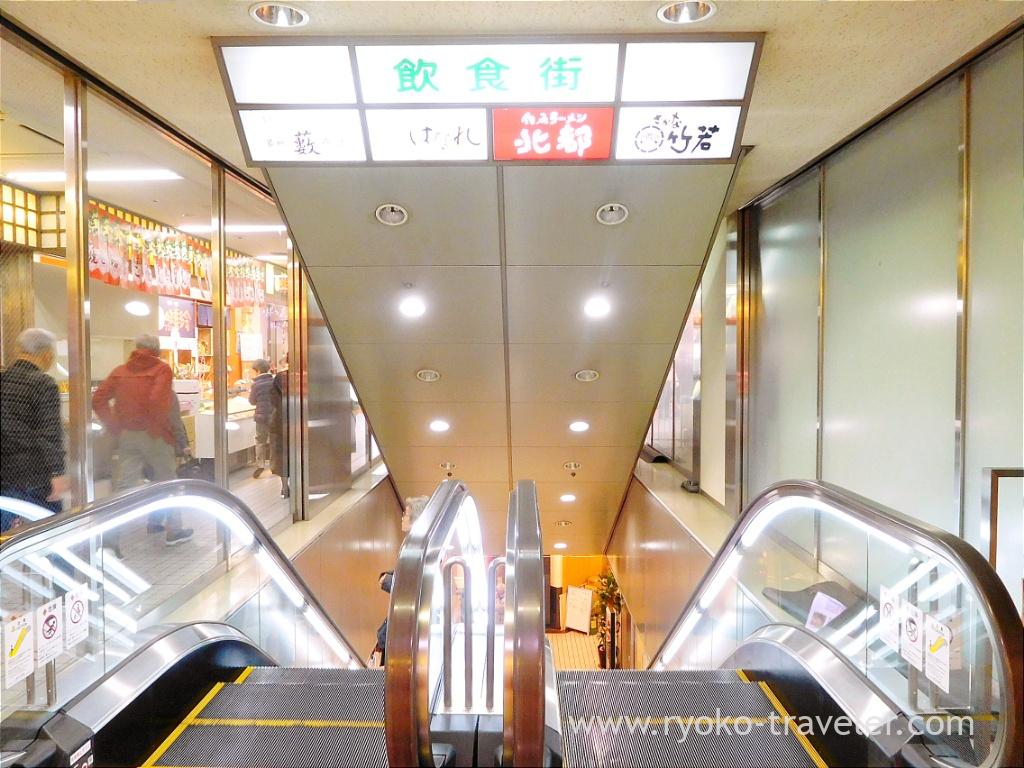 The shop's name is Densho Ramen Hokuto (伝承ラーメン北都). They serve local Asahikawa-style ramen having noodles directly from Asahikawa city of Hokkaido. The red curtain is outstanding on the floor. I think Tokyo don't have much Asahikawa ramen shop. So, it's precious. They are small shop, and many of space is occupied by kitchen. And counter table having 8 seats surround the kitchen. There's no ticket vending machine, and we order by words… I think there's no space to place the machine.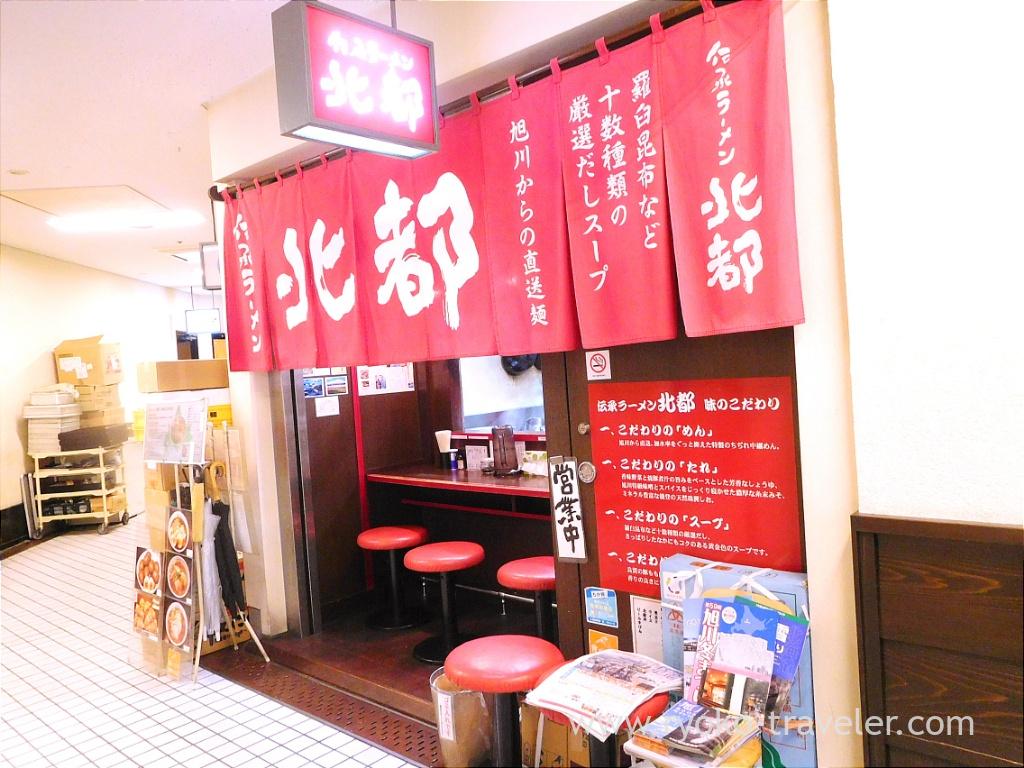 They show what they take seriously at the entrance, and also they show at the counter table, too. They take noodles, ta-re (sauce), soup, roast pork about ingredients seriously.
*Tare (ta-re)
Their tare (basement of the soup) of shoyu ramen is made from potherb, broth of simmered roast pork. Miso ramen have high quality miso from Asahikawa and spice. Sio ramen have wild salt named Suzu-Shio (珠洲しお) caught in Noto area.
*Soup
Their soup have about 10 species of soup stocks, for example, Rausu Konbu (Rausu Kelp).
Amber colored soup have both refreshing tastes and rich flavor.
*Roasted pork
Roasted pork is flavorful. It's made of good quality of pork round meat and is simmered with potherb and soy sauce.
This is the menu. They don't have much species of foods. But they serve shoyu ramen (soy sauce), shio ramen (salt) and miso ramen. Miso is spicy. Speaking of Asahikawa ramen, I remember shoyu ramen is basic. But I heard miso ramen and shio ramen is popular at Asahikawa, too. Of course, most popular ramen is shoyu ramen all the same.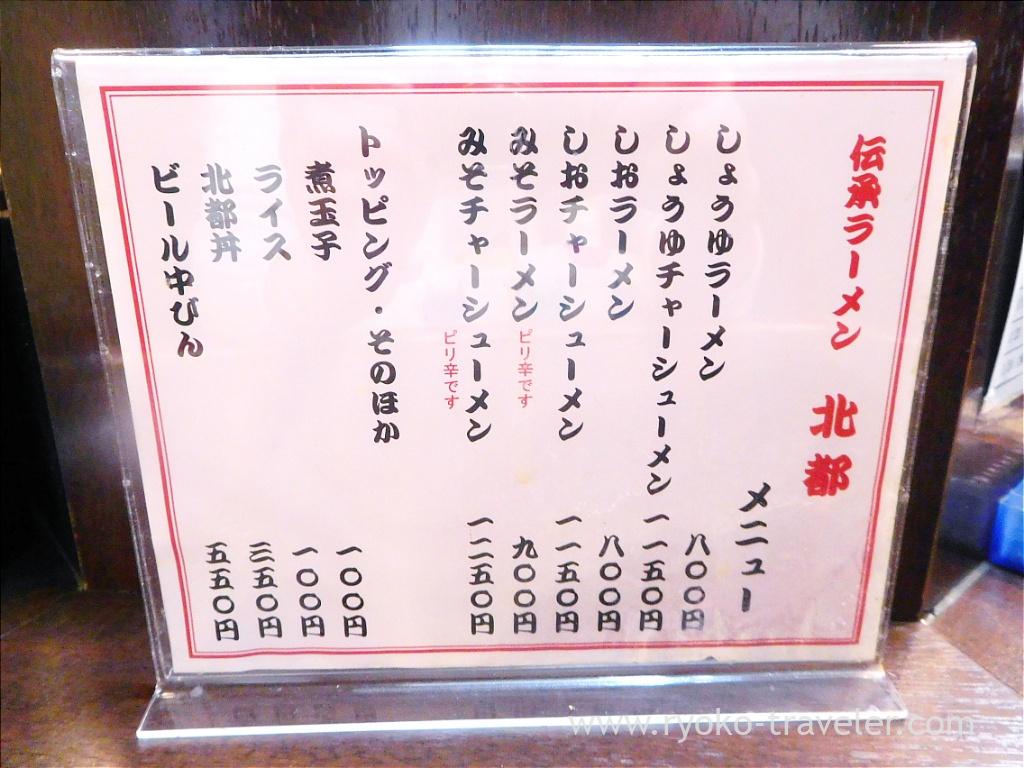 There's simmered egg (煮玉子) about toppings for ramen only on the menu, but they accept another extra toppings, for example, extra bamboo shoot, and some people ordered.
Water is free to take, but it's difficult to find a bit because there're cups on the upper shelf. So, someone fidgeted and another said "water please". Me, too :p
At first, I ate shoyu ramen all the same. With boiled egg. It had three slices of roasted pork, bamboo shoot, soybean sprout and green onion. Boiled egg was half-boiled.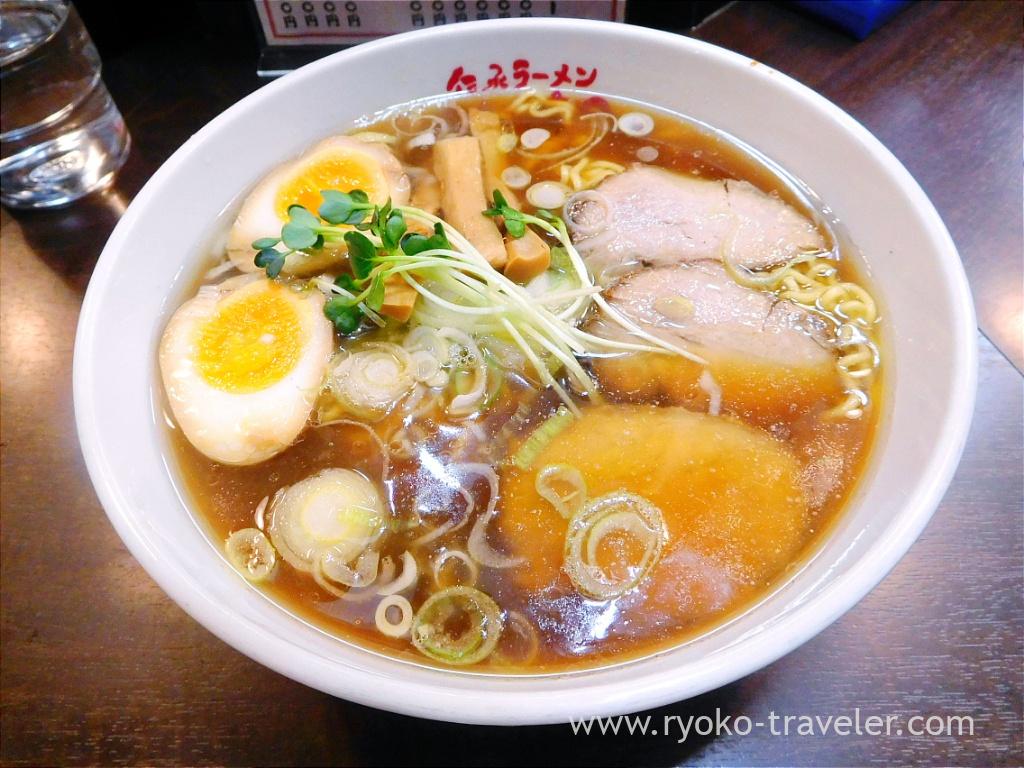 The soy sauce soup is transparent. Ideal appearance. This soup is simple and light. It's sour a bit and it make refreshing flavor. It have much seafood soup stock and is mild.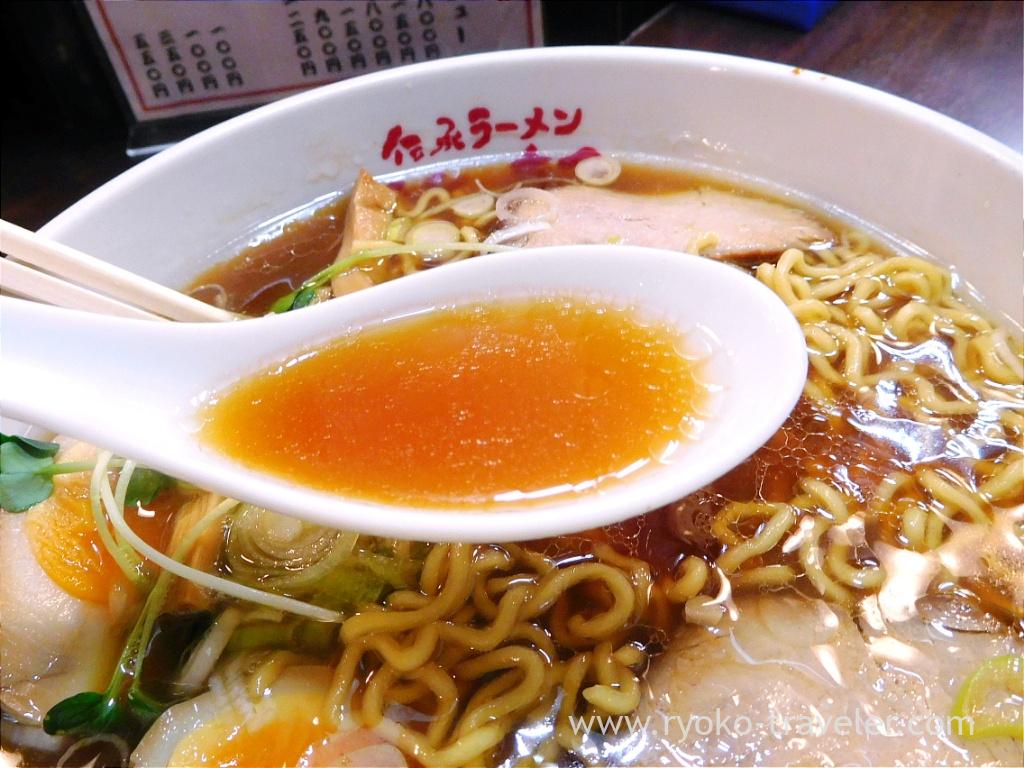 Much lard is a characteristic of Asahikawa ramen. Having much lard make soup take much time to get cold. Asahikawa is very very cold (sometimes -20℃ in winter).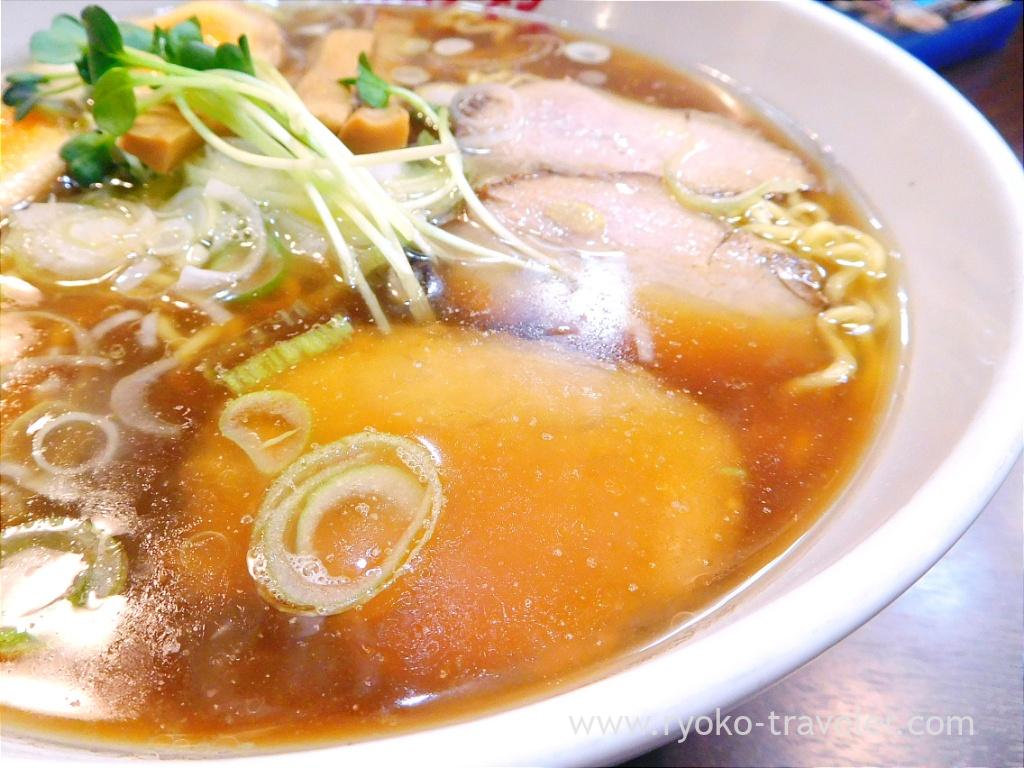 Though this was the first time to eat Asahikawa ramen, this simple shoyu ramen have really familiar tastes. It's similar to ramen that I used to eat in my hometown when my childhood. I like it. I can eat it everyday.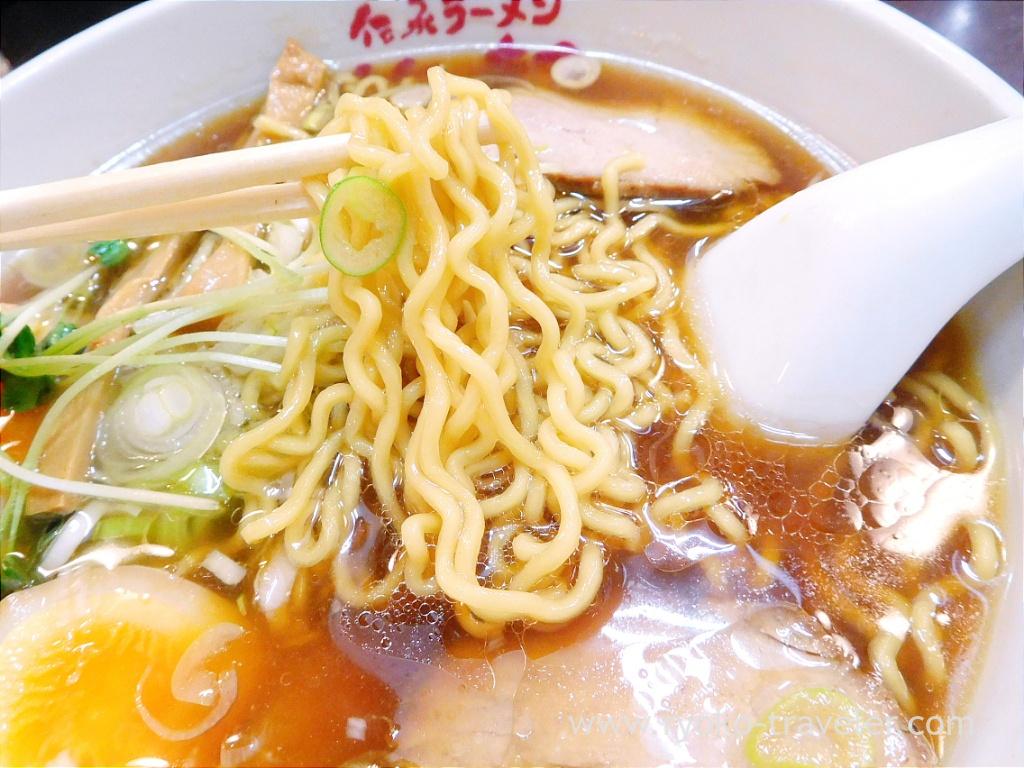 About

Name Densho ramen Hokuto (伝承ラーメン北都)
Open Lunch
Reservation Unavailable
Credit card Unavailable

Google Map