When I visit Osaka, I want to eat kushikatsu at least one time. Kushikatsu Daruma (元祖串かつ だるま) is big kushikatsu chain store and have many branches in Osaka and they are open day through night. So, it's convenient. We got to Dotonbori branch past 3 p.m. this time.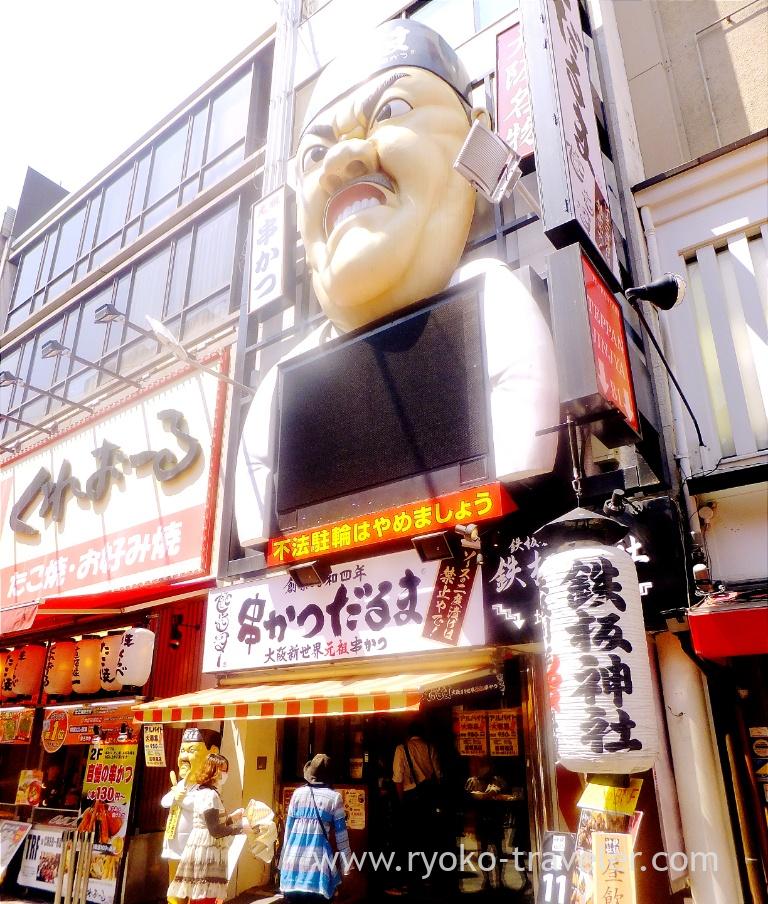 There're counter seats and tables. It was very clean and staffs were friendly.
They serve fresh cabbage as otoshi. It cost 300 yen. But if we order five sticks or 800 yen more per one person (except children), they don't require the otoshi fee (and cabbage is served). I ordered my drink coke.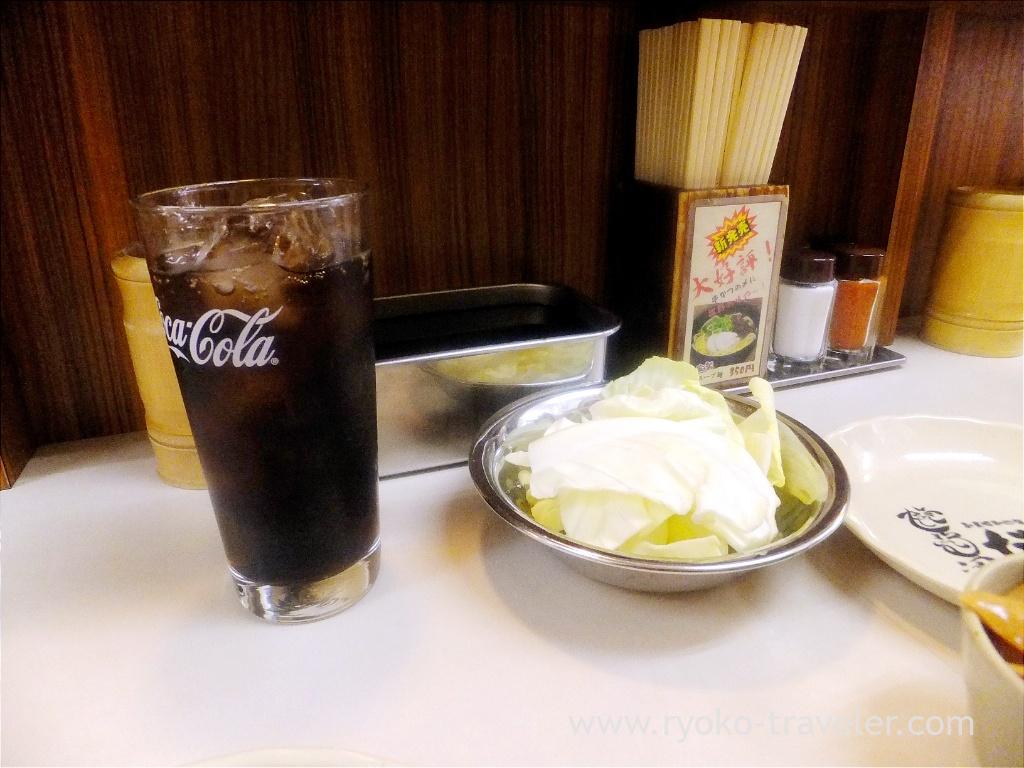 The staff said they prohibit us to dip our kushikatsu into sauce at several times. Only one time.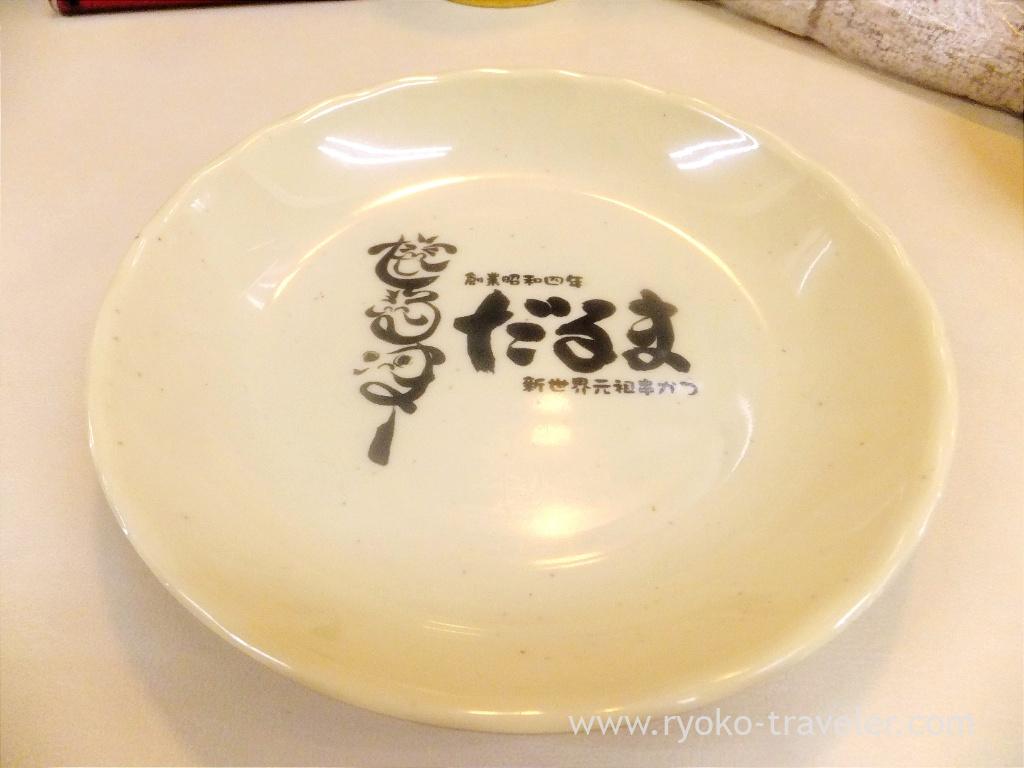 They have a variety of kushiage ! Meat, vegetables, seafood and so on.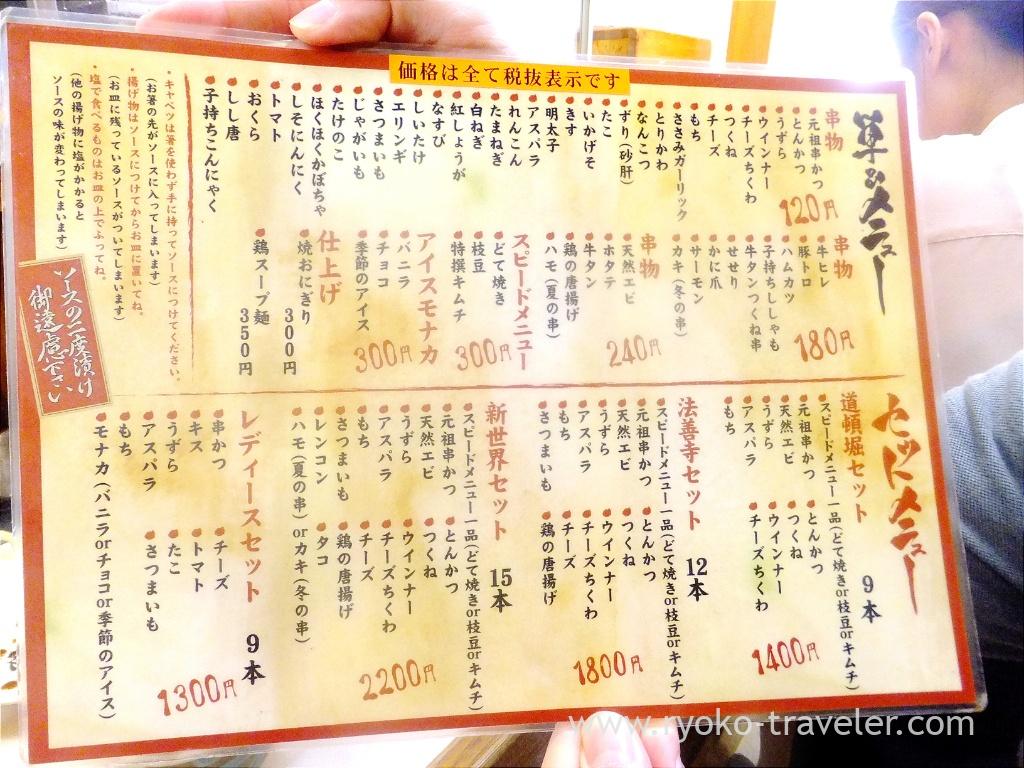 We ordered Doteyaki. It's pork offal and beef sinew simmered with miso. Melting..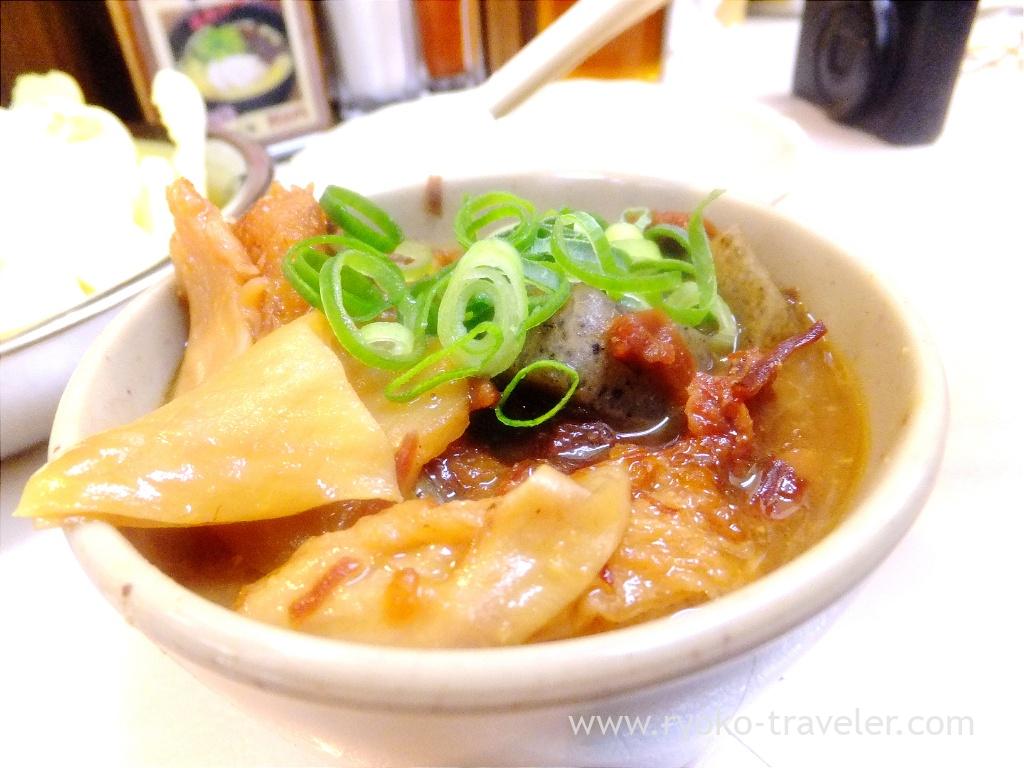 I chose five kushiage. Kushikatsu, cheese, red pickled ginger, shiitake mushroom and shrimp.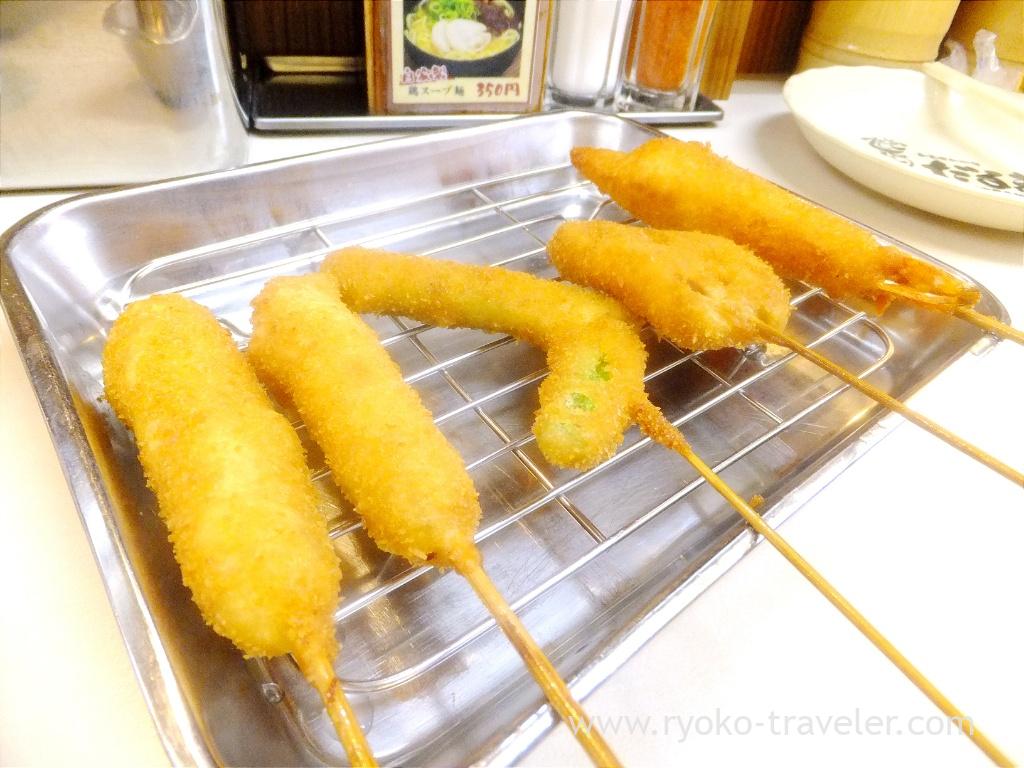 Everything was crisp and delicious. But especially, cheese is my delight. It went with Worcestershire sauce well. The cheese was melting. I really love it.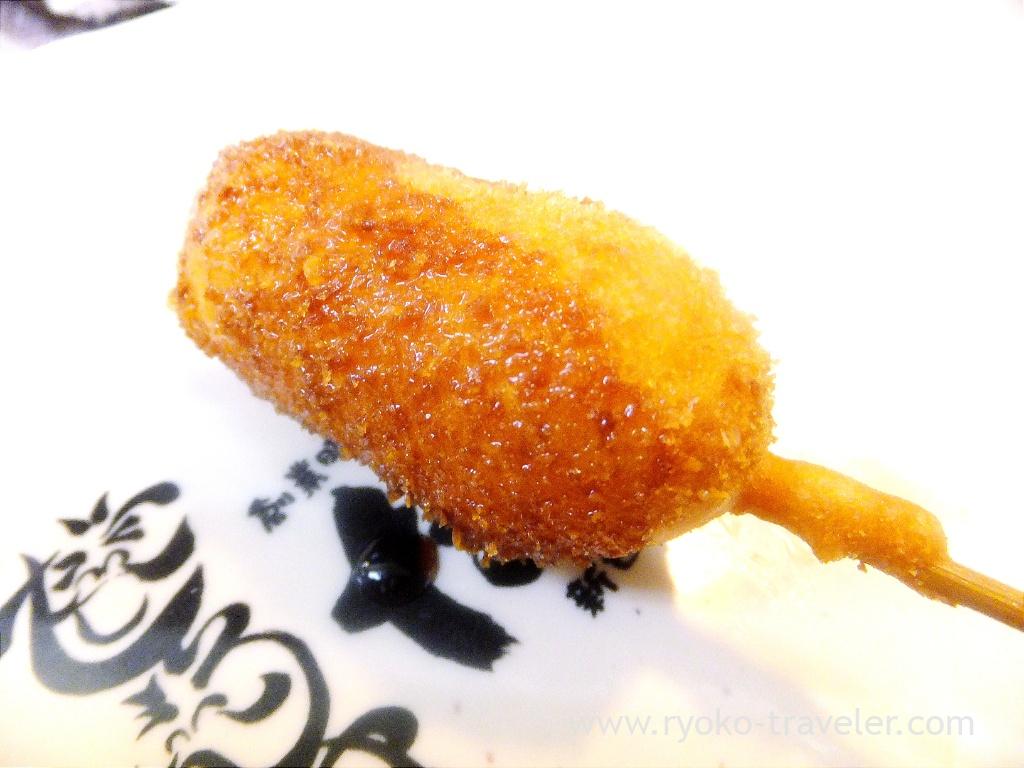 Red pickled ginger is MUST ! The ginger was spicy and good. Red pickled ginger is sour a bit. So, I felt refreshed at the and of the meal.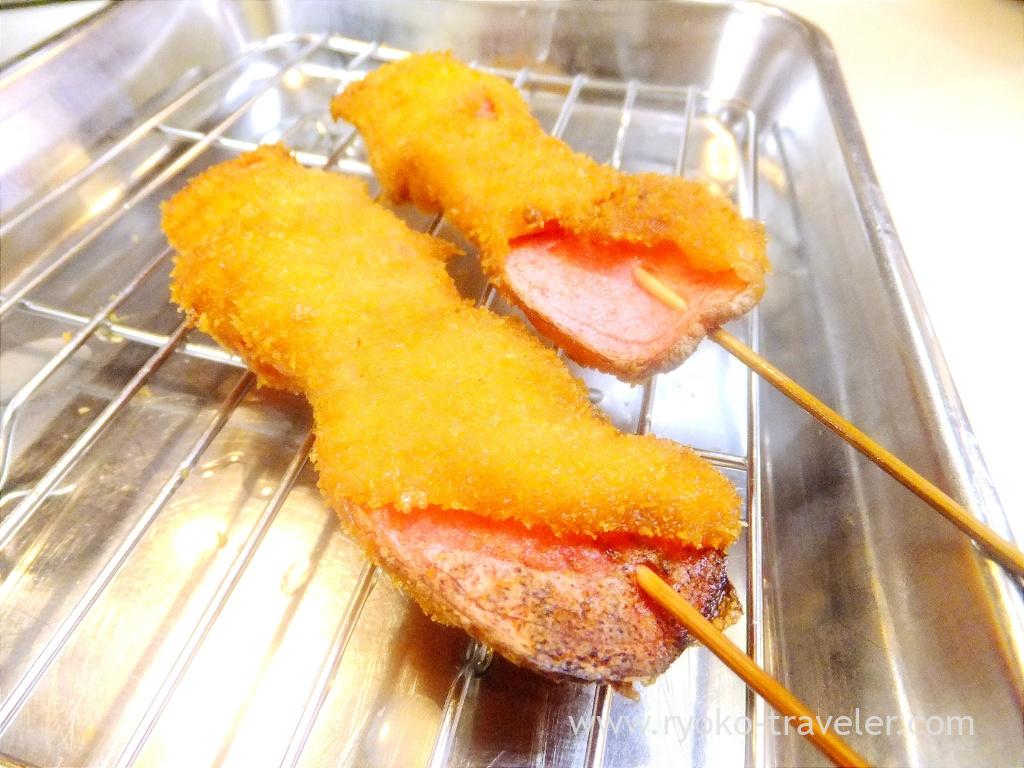 About

Name Kushikatsu Daruma Dotonbori (元祖串かつだるま 道頓堀店)
Open Day through night
Reservation Unavailable
Credit card Available
URL Website

Google Map