I stayed in Comfort Hotel Nagoya Shinkansenguchi (コンフォートホテル名古屋新幹線口) during my trip in Nagoya this time. They are in Comfort Hotel Group and close to Nagoya station. They are rather new. They were open in 2019. Breakfast is included in room charge.
Front desk is on the 1F. There're check-in machines there.
This is a Comfort Library Cafe facing the front desk and guests can use this cafe with free from 10 a.m. – 0 a.m. We can have breakfast in the morning there.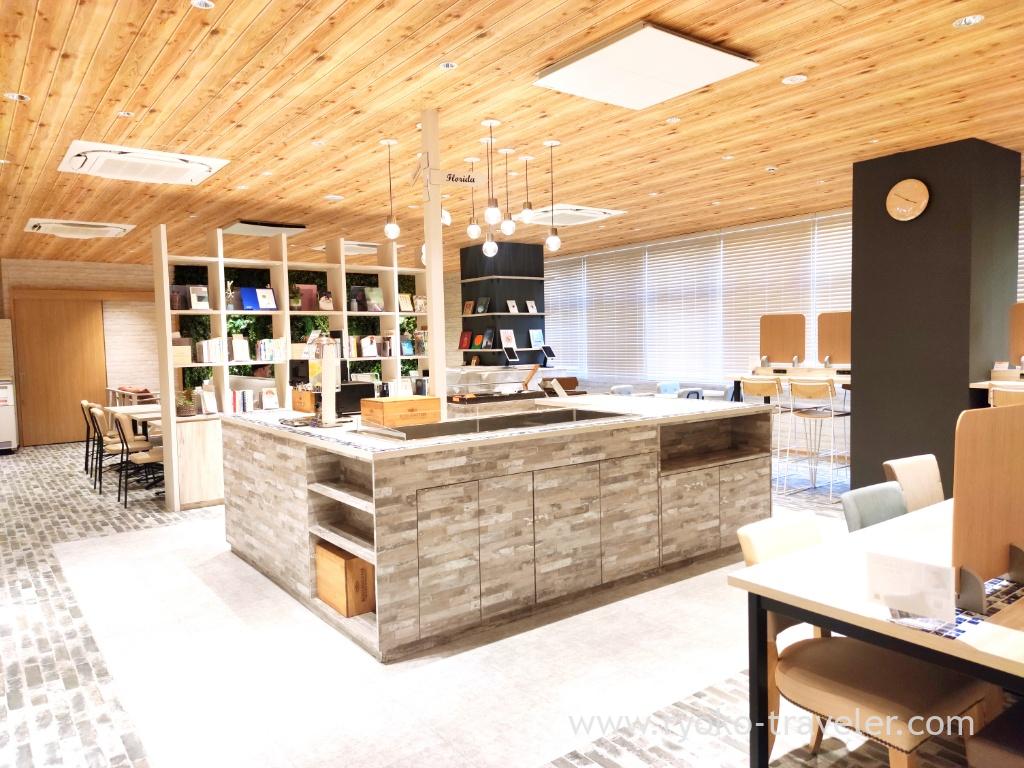 Sofas, counter seats, and so on.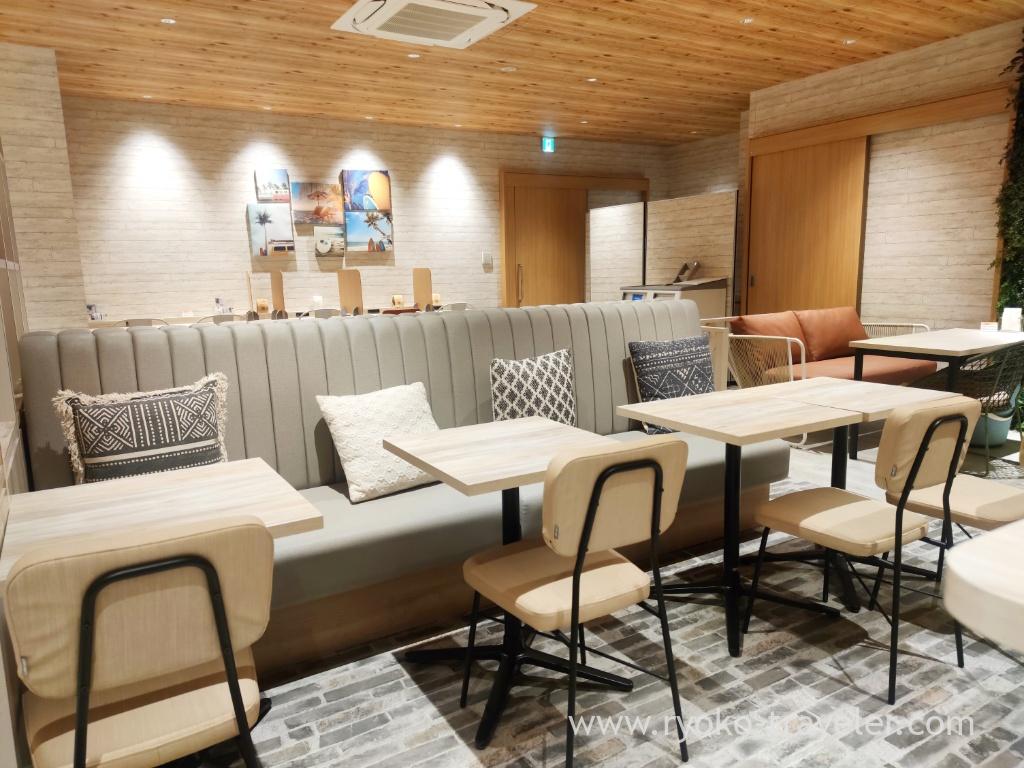 There're many books. Of course, there're some guidebooks for sightseeing.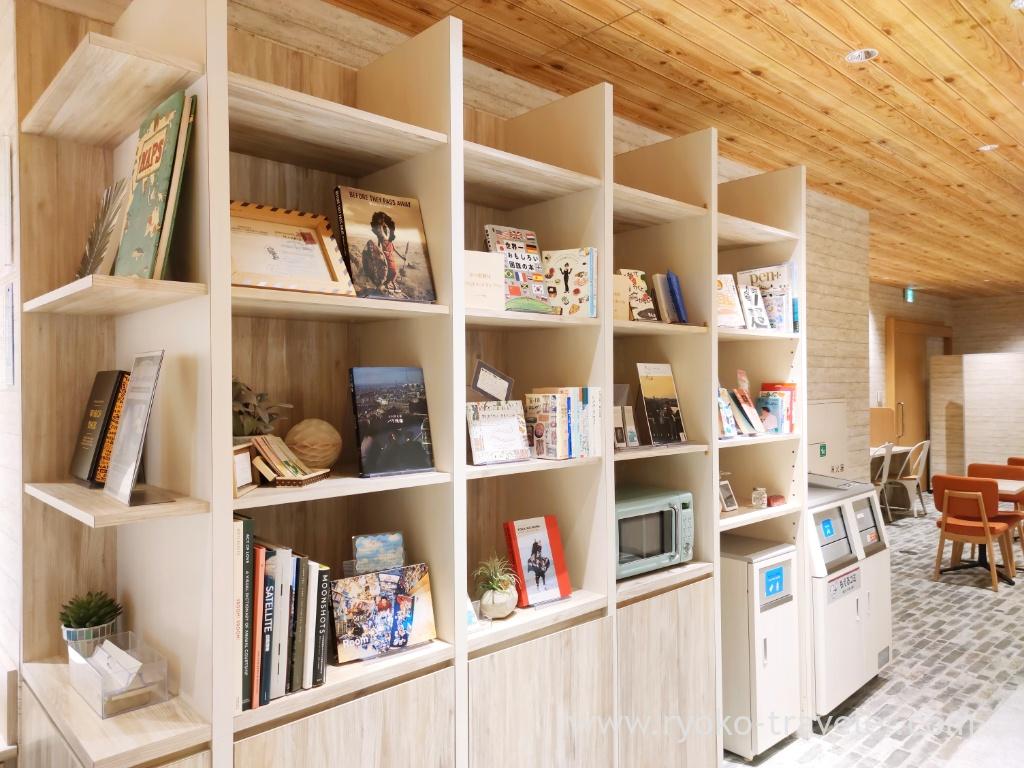 Speaking of guidebook, there're some counter seats having tablets, and we can use it freely.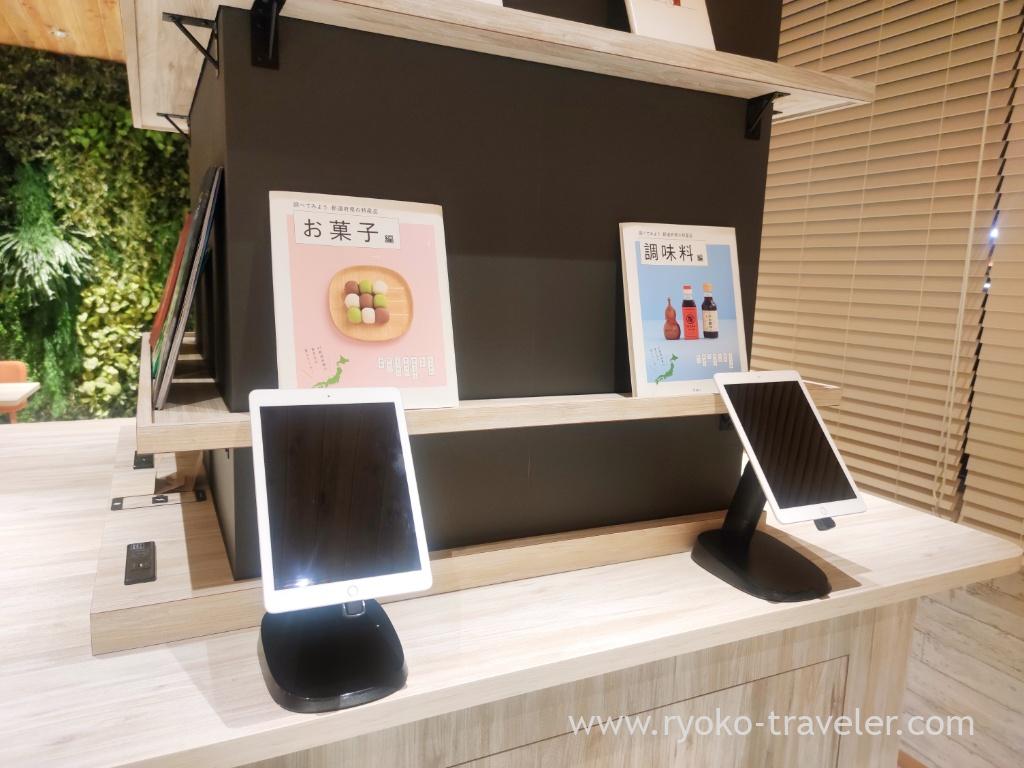 Drink bars. Coffee, tea is prepared. Of course, we can enjoy them in the room.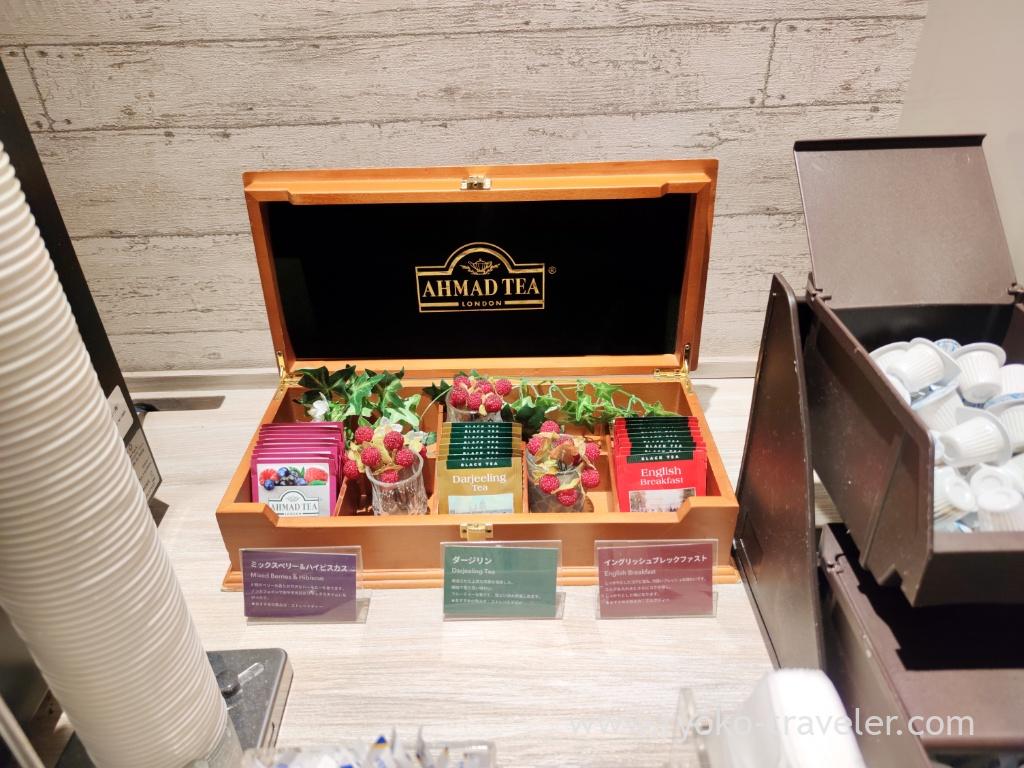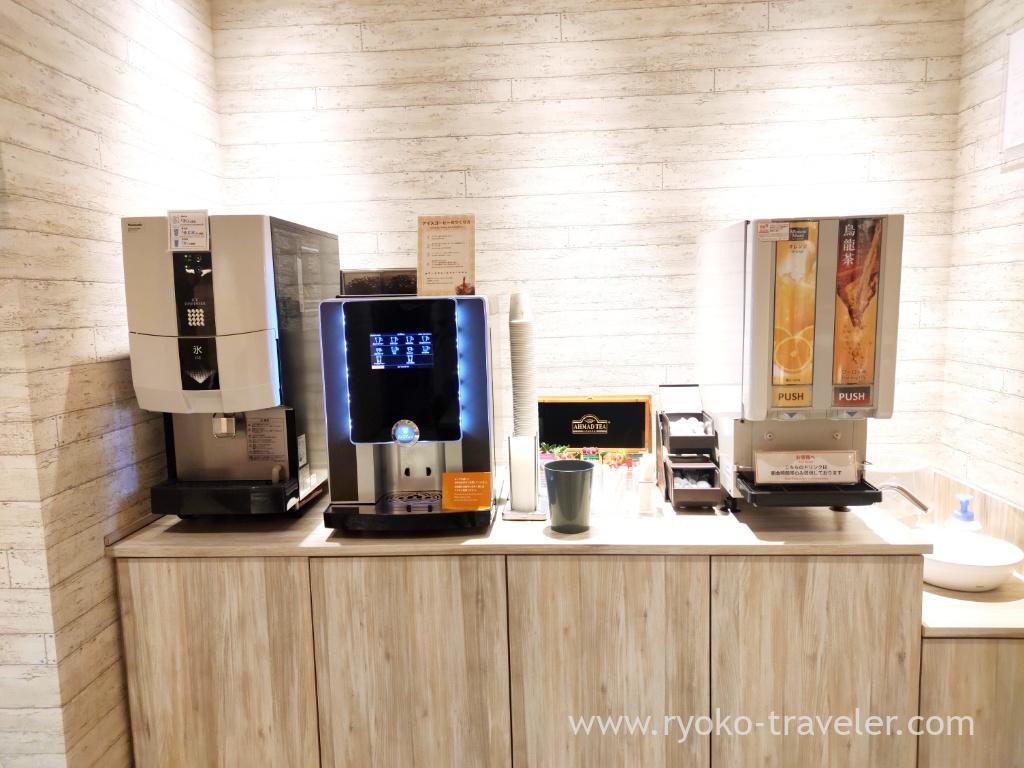 There's microwave, so some people ate what they bought somewhere and ate in the cafe.
This is a room floor. Tidy and clean. My room was Queen Economy Room.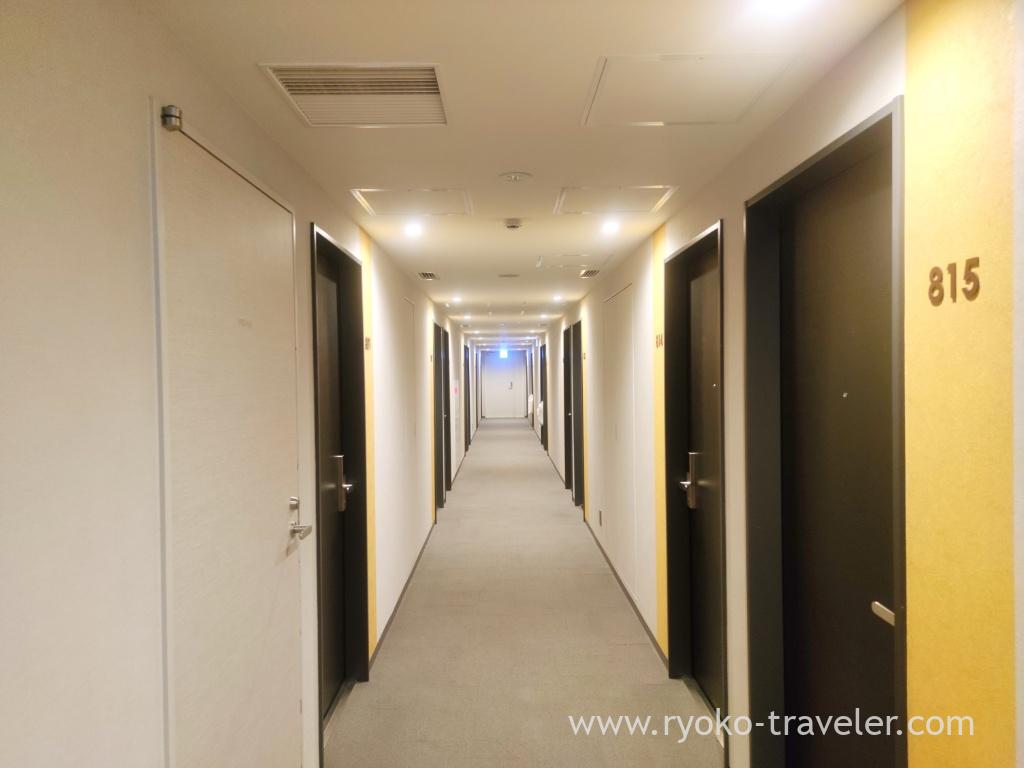 Queen Economy Room is what is to say, single bed room. The bed is produced by SIMMONS and its width is 160 cm. So, it's wide for me. I'm 160 meters tall. So, I can lie down in horizon :p The room is 15㎡. It's enough for me too.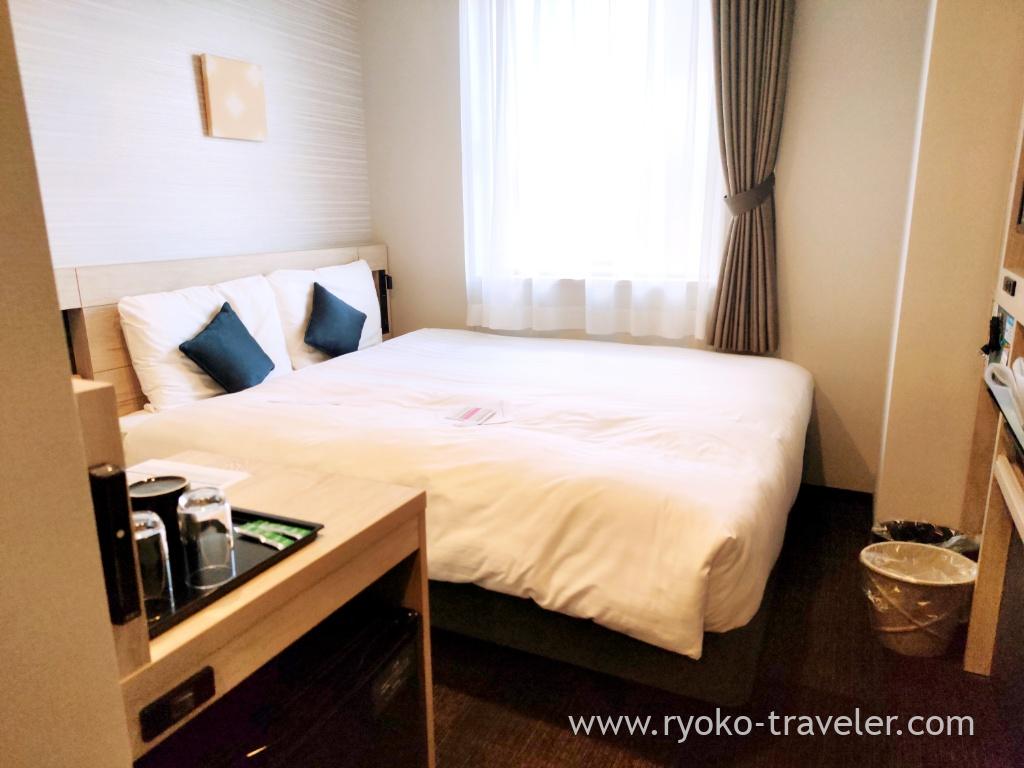 The side of the bed. Simple table and shelf. Kettle, cup and glass. Also refrigerator. And taps are at the bedside. Everything is my arm's reach 🙂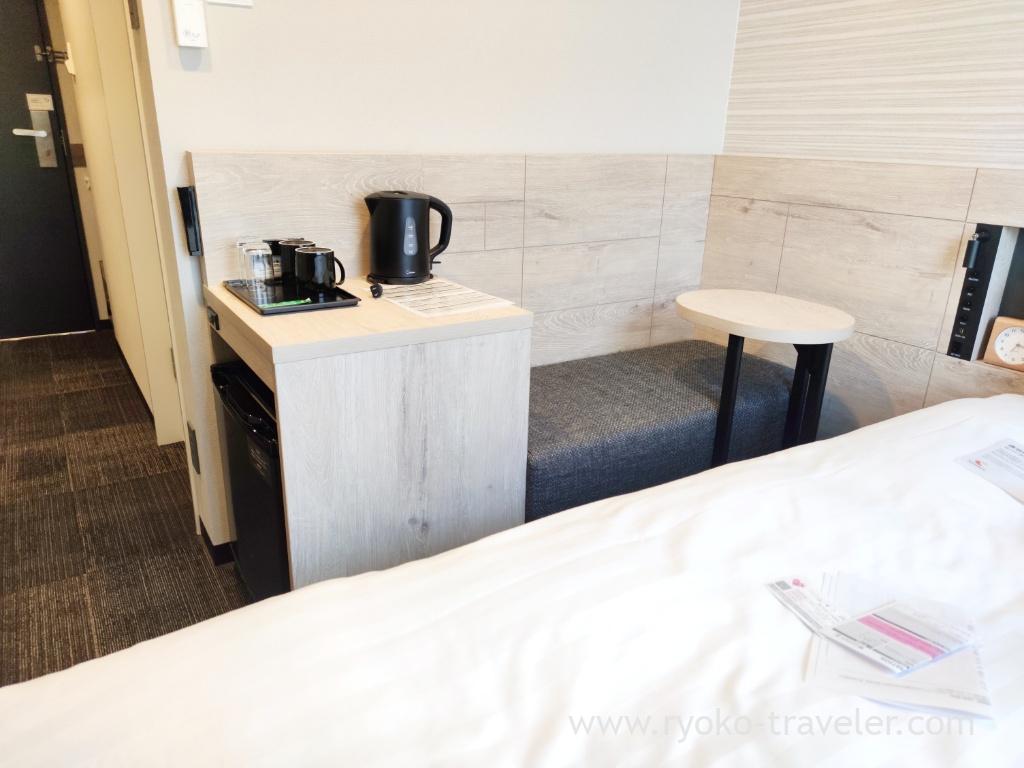 And TV can be seen from the bed :p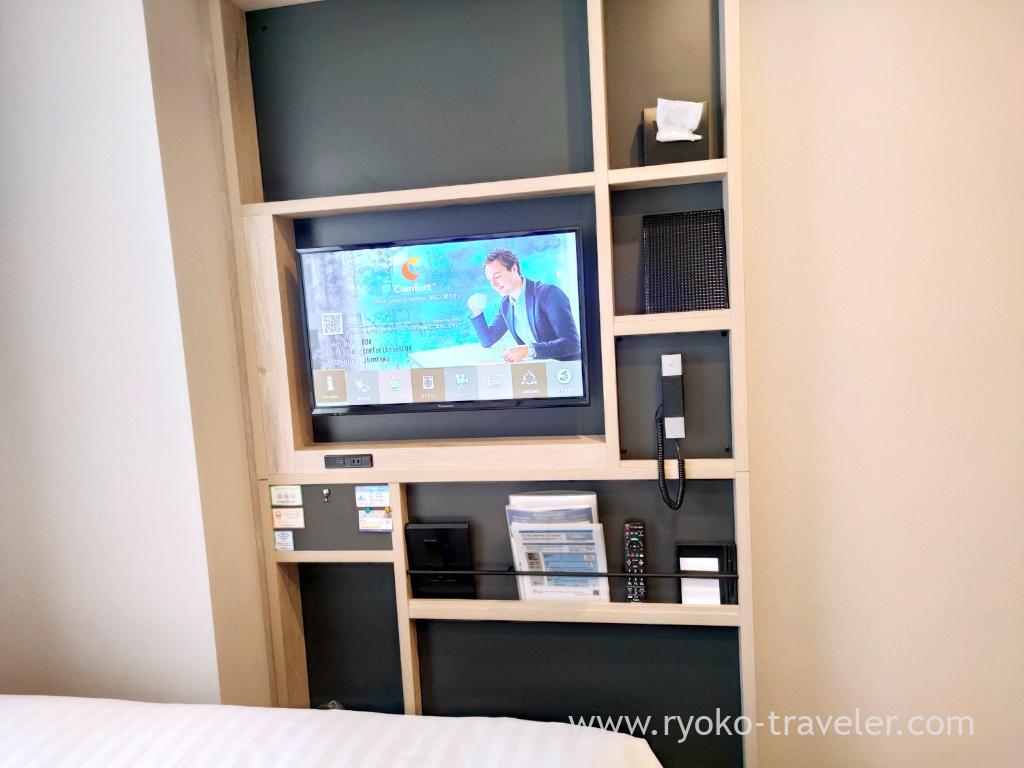 Hangers and baggage rack is close to the entrance. Though there's no space to fully open large suitcase, I could put my large bag on the rack.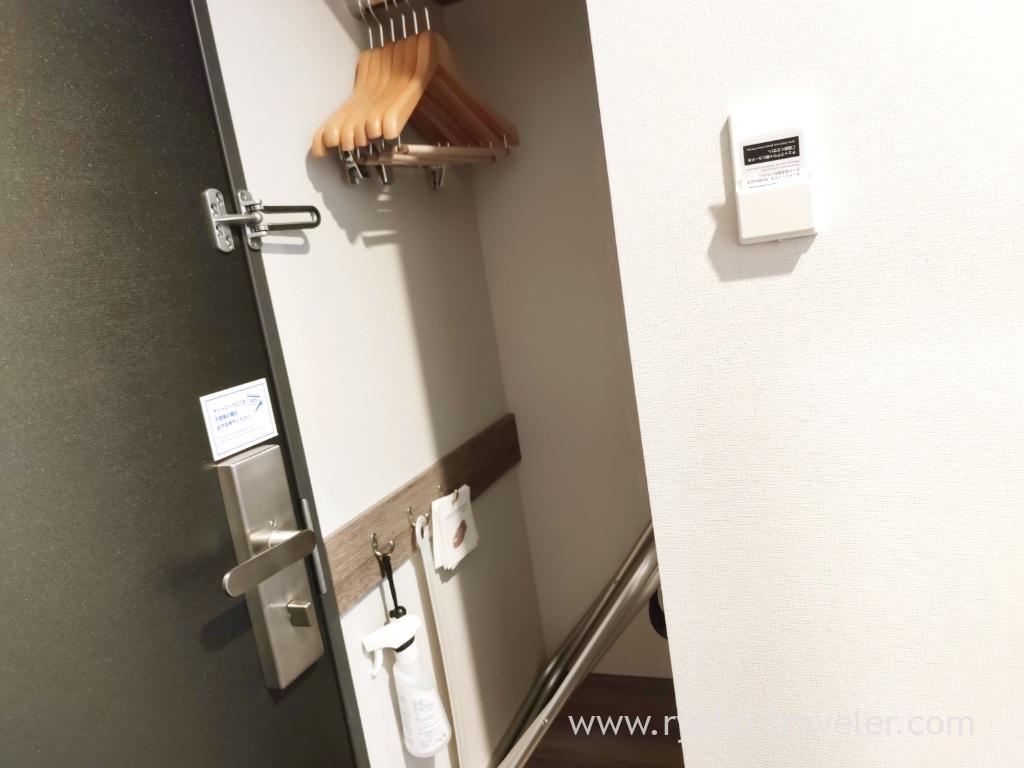 Bathroom. It's clean. The pressure of shower was good. Toothbrush was prepared at the mirror. There's not lounge wear. If you need, you can get at the shelf close to the front desk. Also comb and razor, too.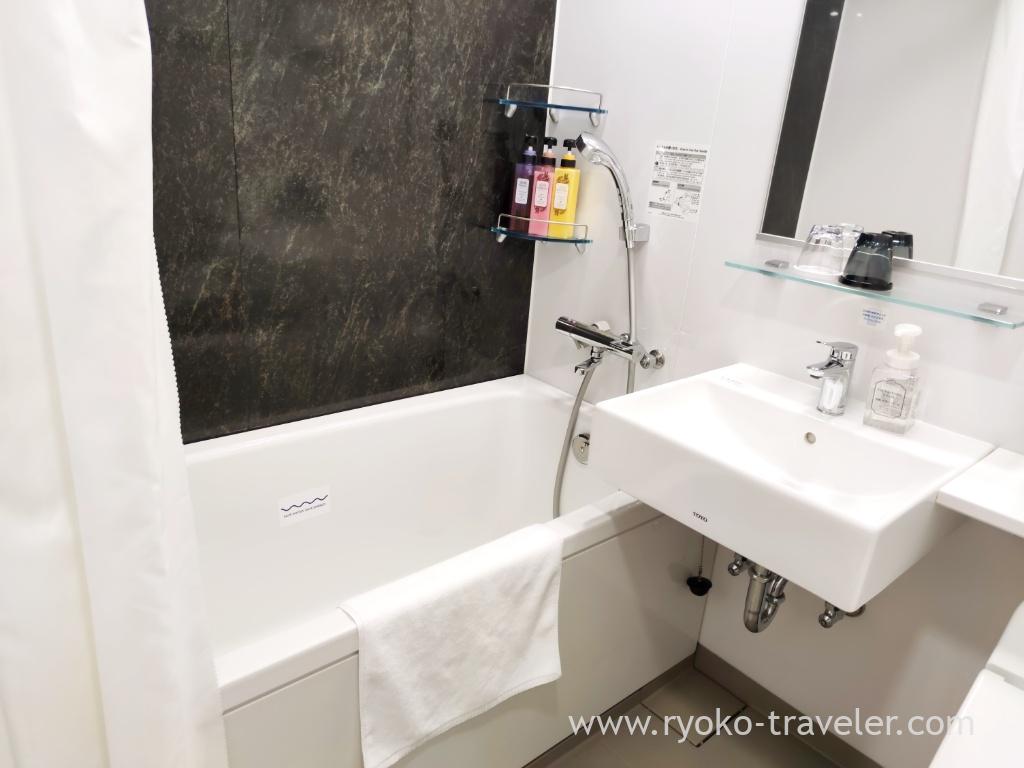 I stayed for three nights and didn't want room cleaning. So, the staff hung it at the door. Towel and amenity was in the bag.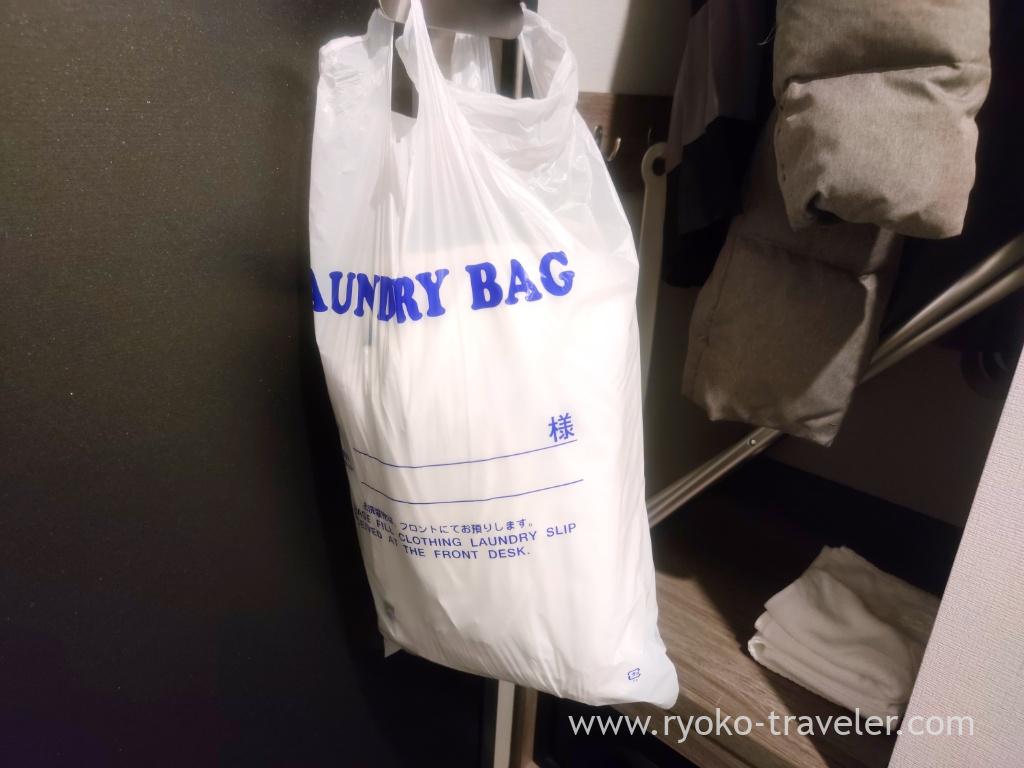 Trouser press, ice, laundry is on the floor.
Well, I had breakfast in Comfort Library Cafe. Breakfast time is 6:30 – 9:30.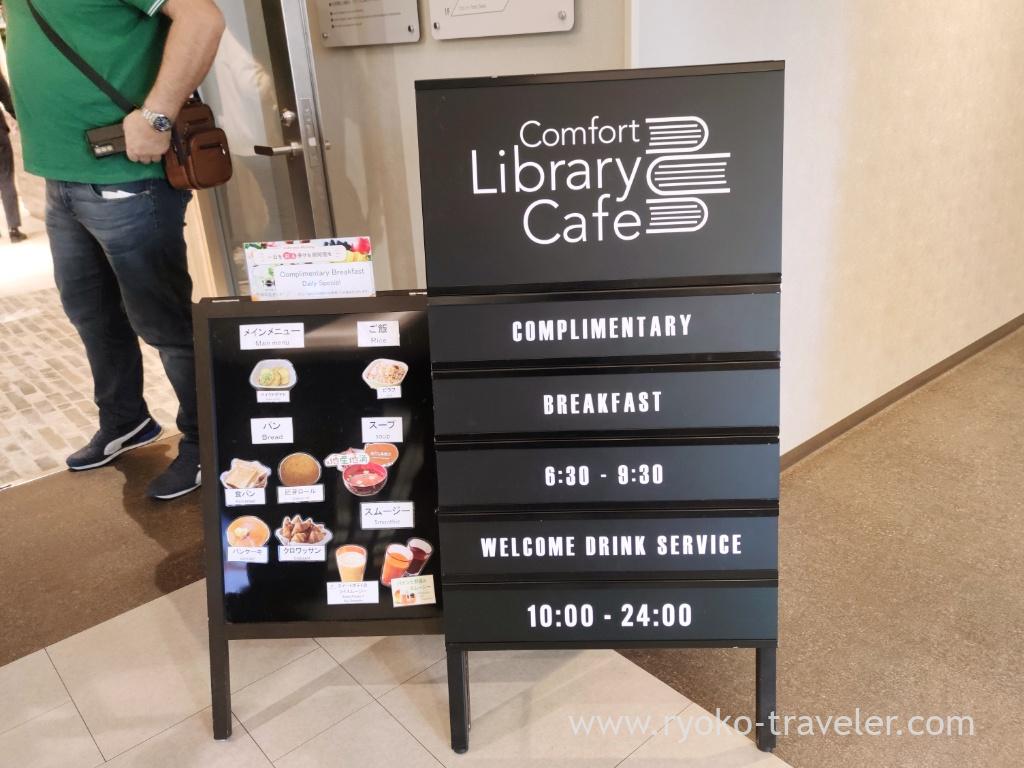 Bread, rice, salad, yogurt, smoothie, vegetable juice and so on.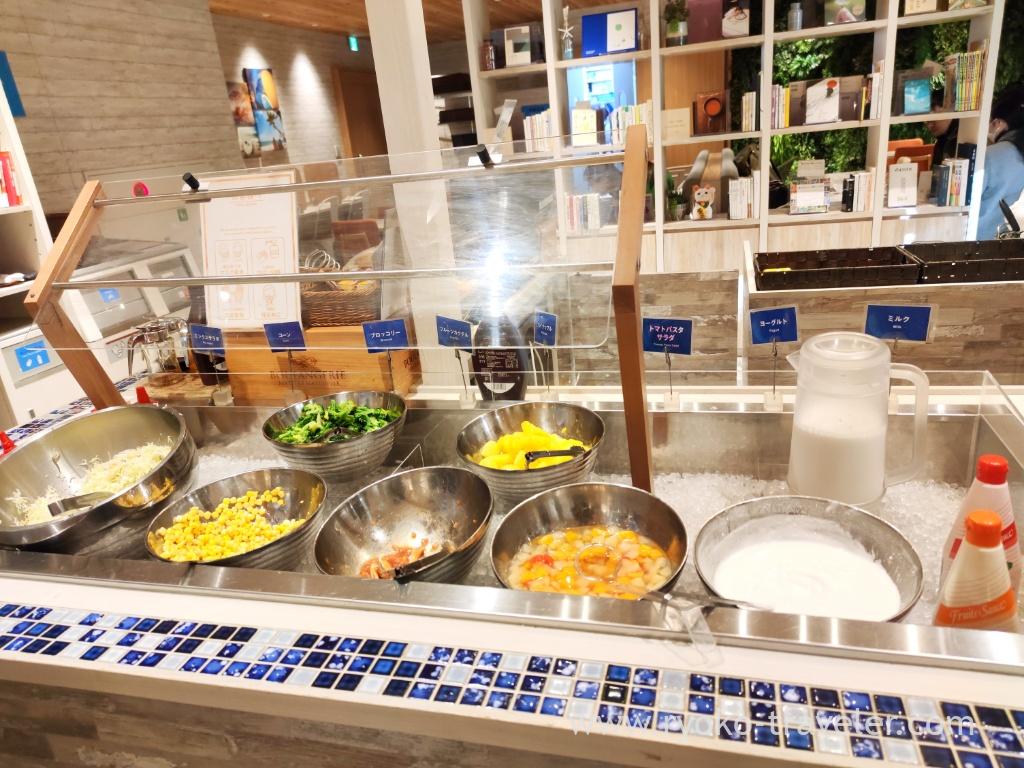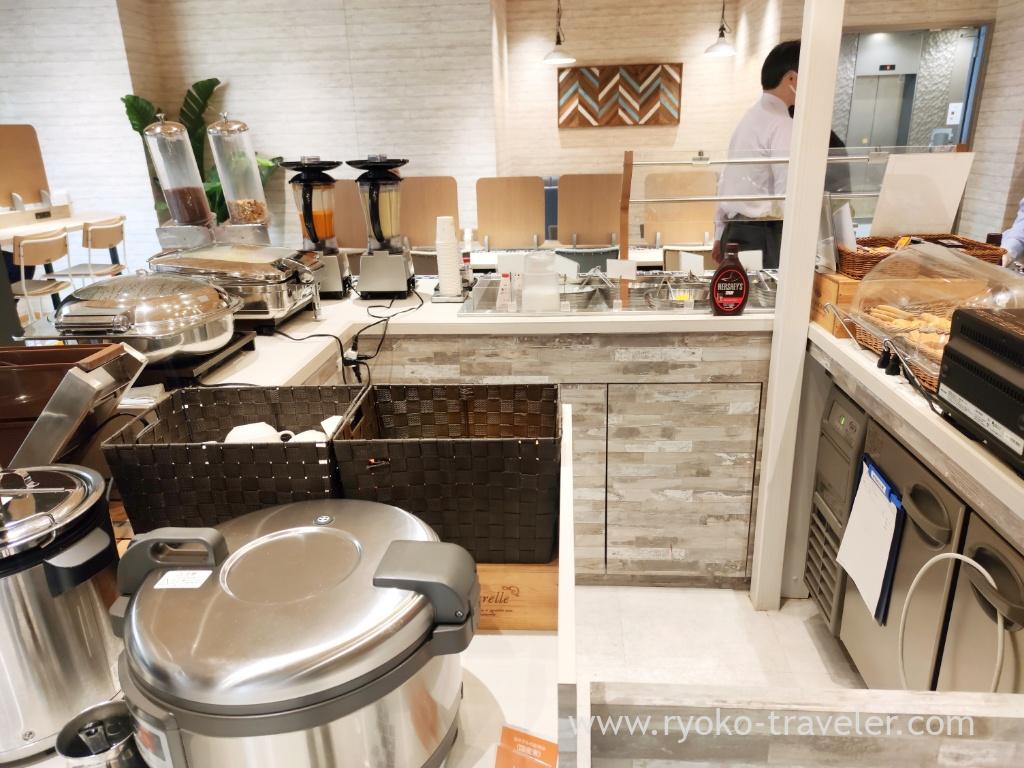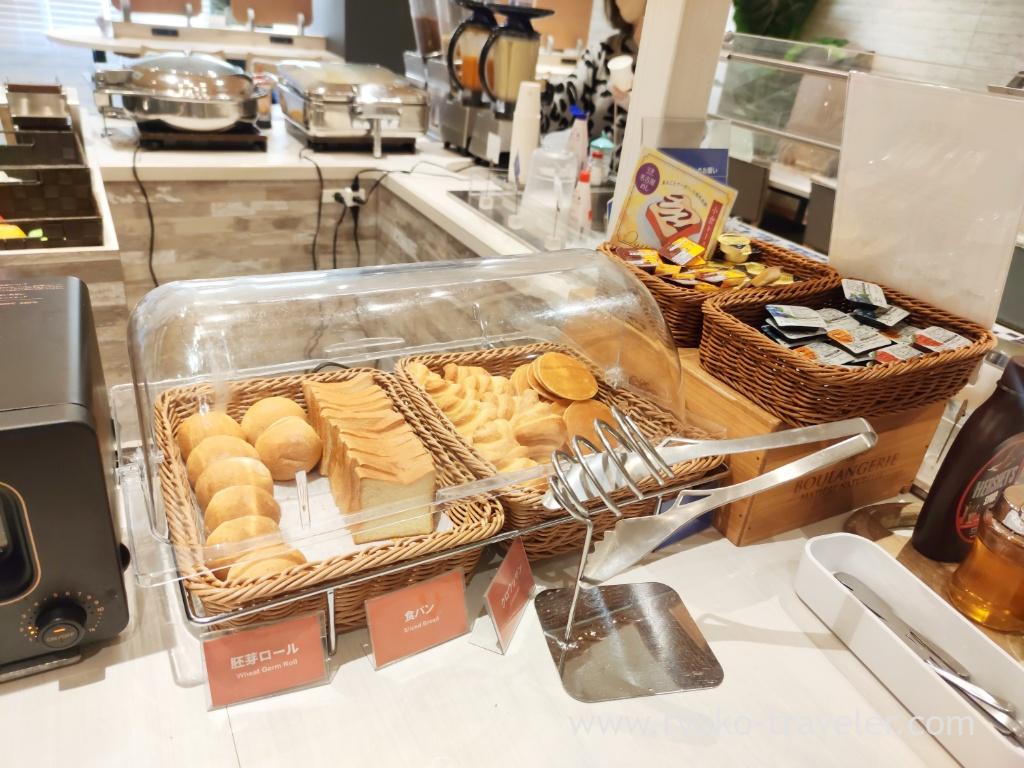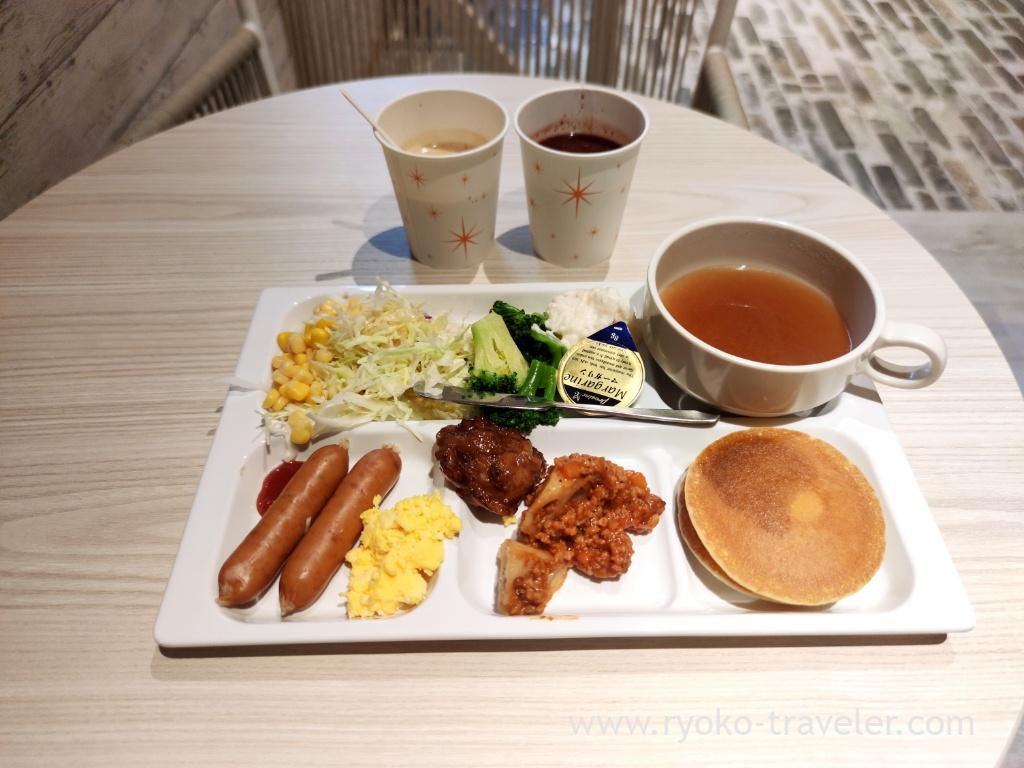 If you want eat much, I recommend you have Nagoya-style breakfast in cafe anywhere 🙂 Konparu is better.
About

Name Comfort Hotel Nagoya Shinkansenguchi (コンフォートホテル名古屋新幹線口)
Checkin / Chcekout 3 p.m. / 11 p.m.
URL Website / Instagram / Twitter
Booking Booking.com / agoda

Google Map