We had breakfast at Konparu (コンパル) on the underground of JR Nagoya station. Konparu is so popular breakfast spot in Nagoya.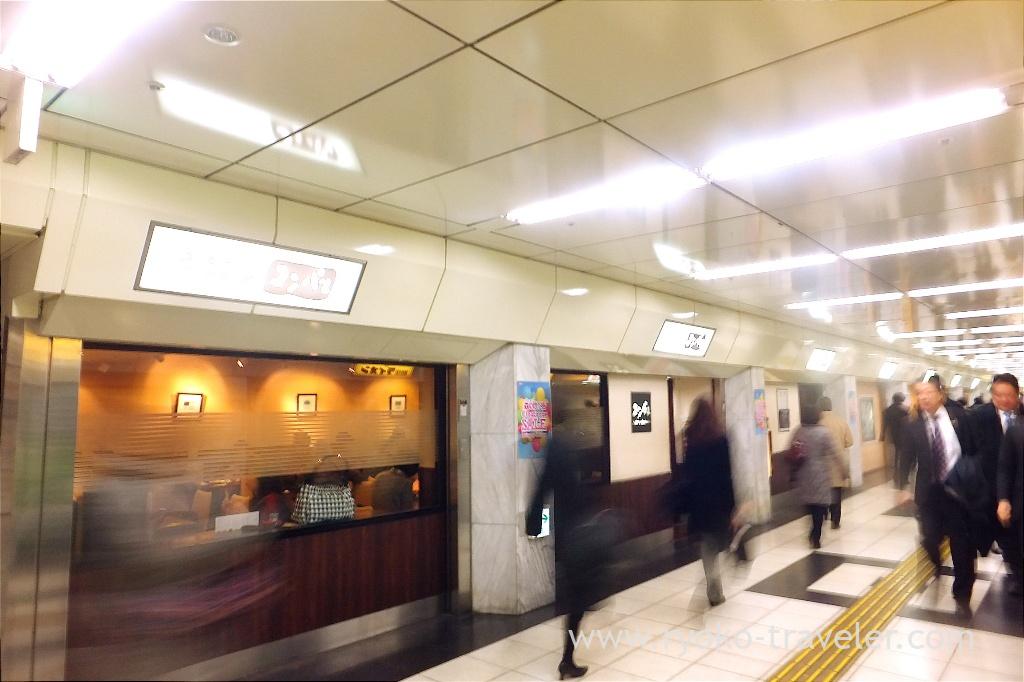 Konparu is a kissaten expanding their business mainly in Nagoya city. There are 9 branches in the city now. All sandwiches can be taken away.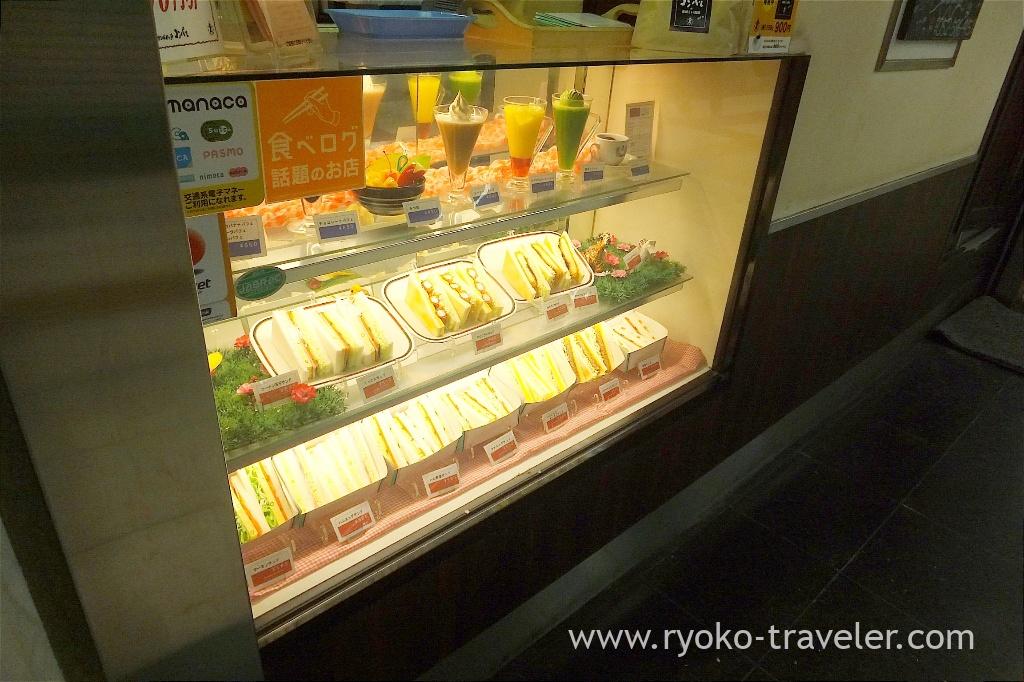 They have started their business in 1947. Nagoya's specific culture of kissaten is now well-known to us because there are lots of branches of Komeda coffee and Hoshino coffee that is Nagoya-style kissaten in Tokyo.
Underground area of Nagoya station is very difficult for strangers because it is like labyrinth. You'd better be there with map. Or it's better to ask someone. Because it's underground, google map don't work well…
Konparu serve toast and boiled egg by free of charge if you order drink in the morning, but we wanted to eat their specialty. Ebifurai sandwich and Nagoya Cochin egg sandwich. So, we ordered from this menu.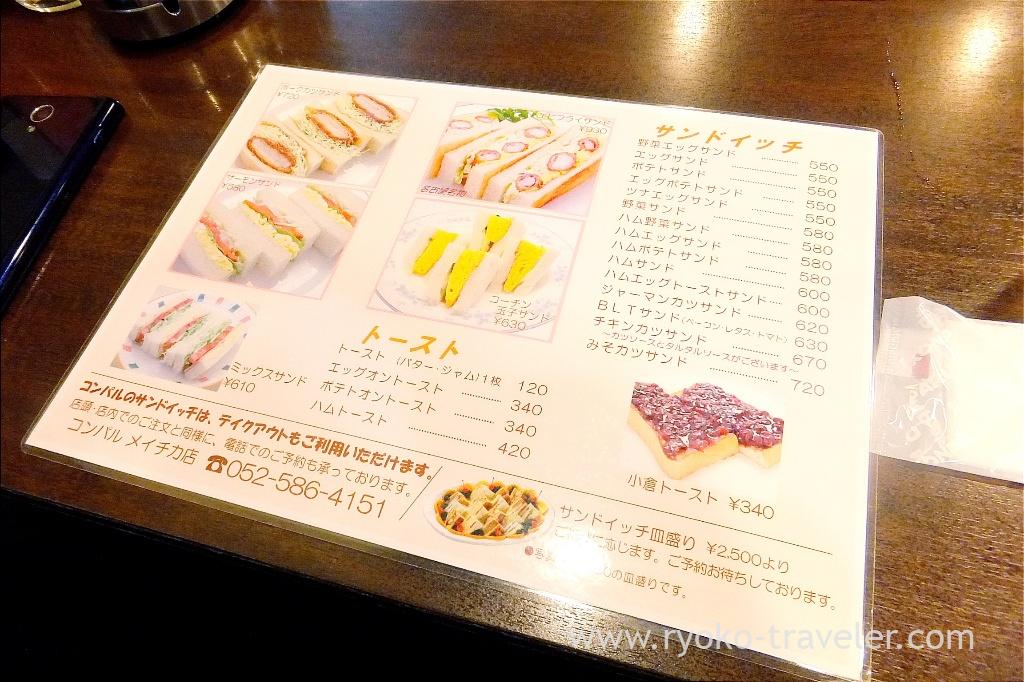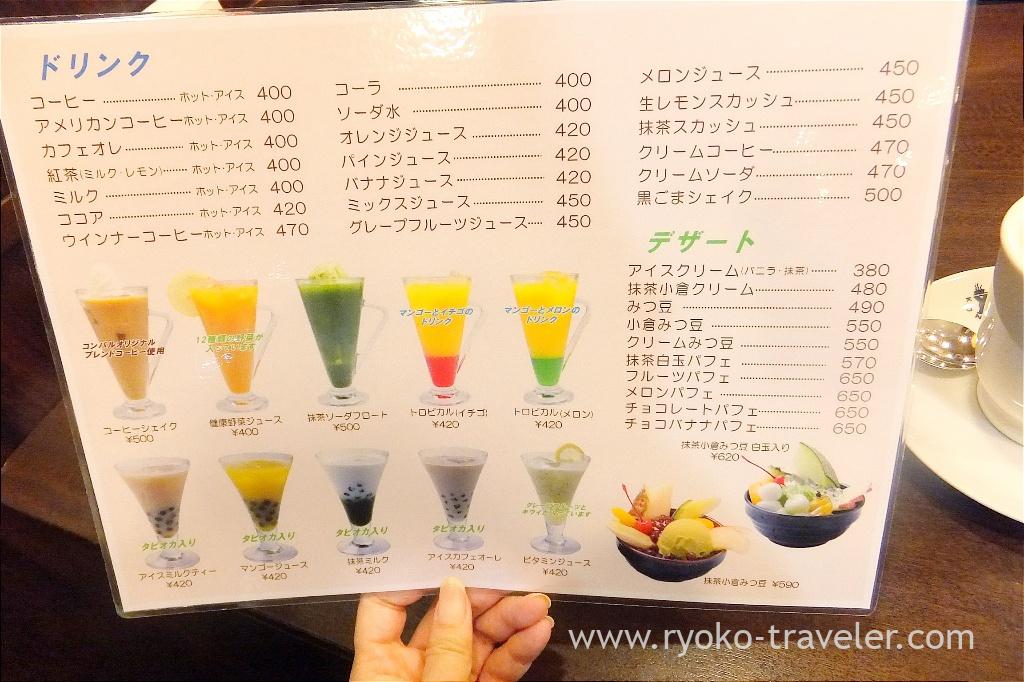 This is Nagoya Cochin egg sandwich. Four pieces of sandwiches were served. This is one of the most popular sandwich at Konparu.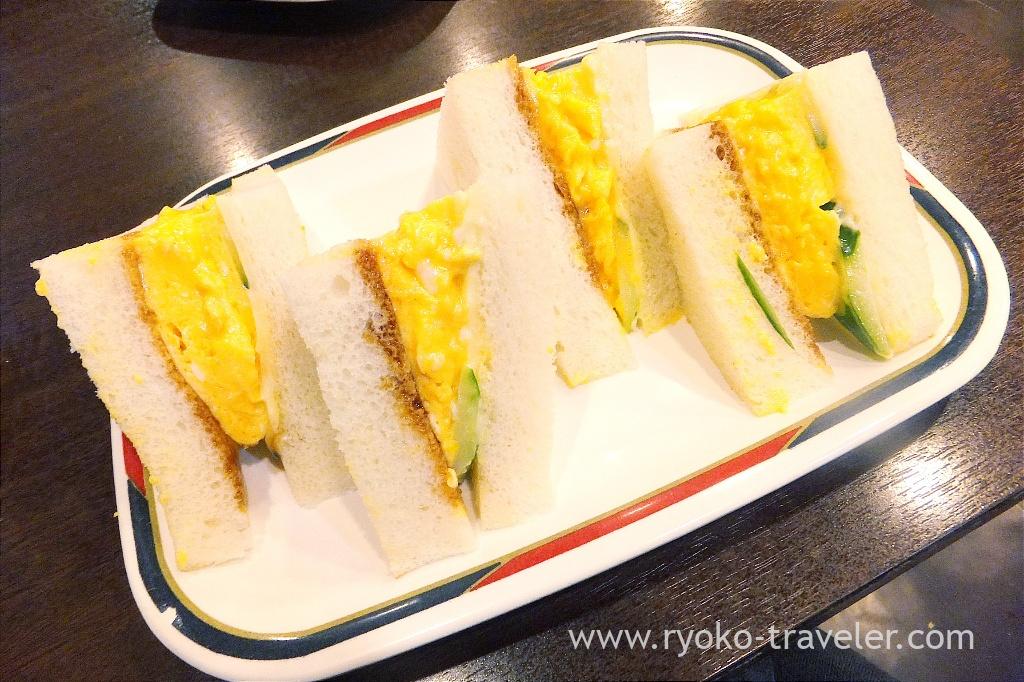 Half-cooked Tamagoyaki was sandwiched. It is standard egg sandwich for Kansai area.
Worcester sauce was spread. It's the Nagoya-style. In Tokyo area, Worcester sauce is not common for sandwiches except cutlet sandwich. But it's delicious. Because the egg have rich tastes, it went with Worcester sauce well.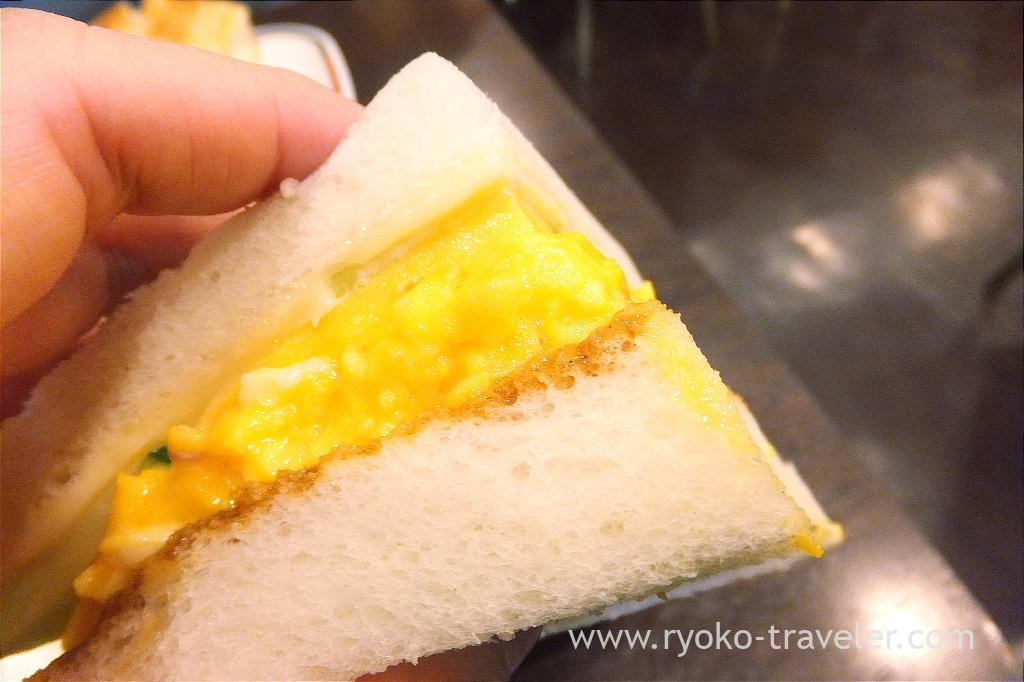 Ebifurai sandwich have three ebifurai (deep fried shrimps) and much shredded cabbage. And the bread was baked.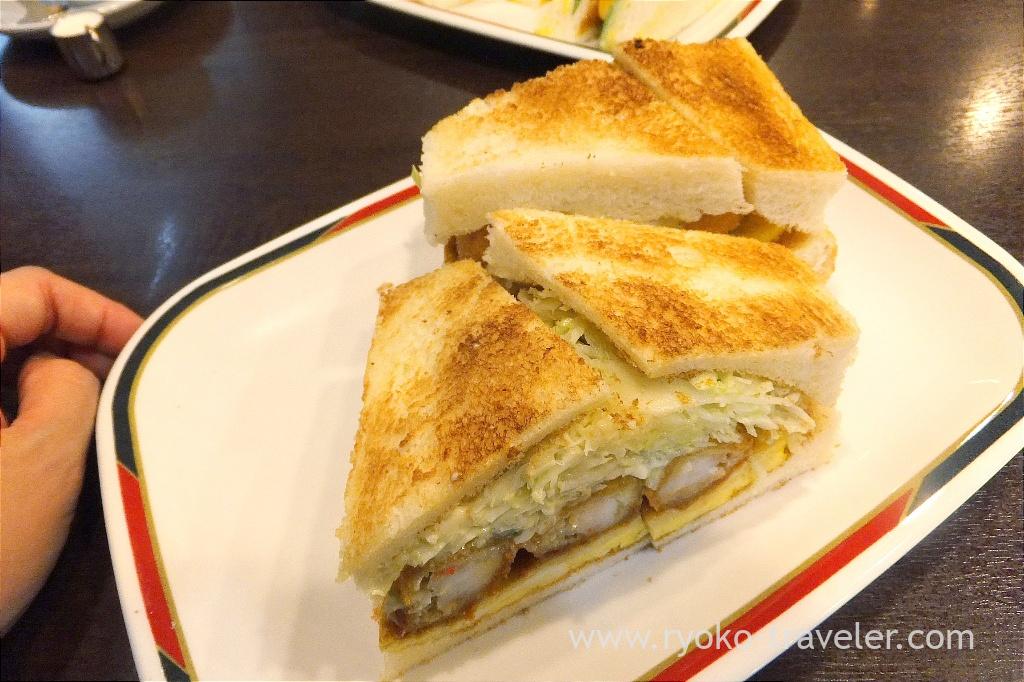 So thick…It's mountain ? Shredded cabbage dressed with mayonnaise, deep fried shrimp and fried egg. But delicious. I shared it with my friend. The half of it is enough. You'd better share it with someone.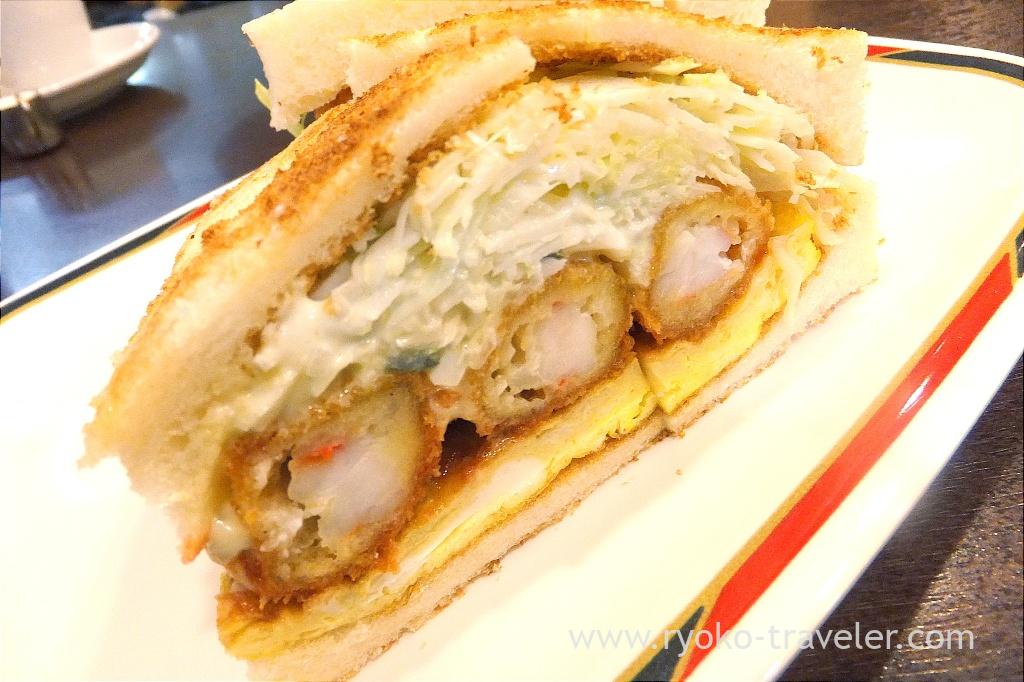 We couldn't stand up after a while because of our filled stomach.
Don't worry. Drinks are normal size :p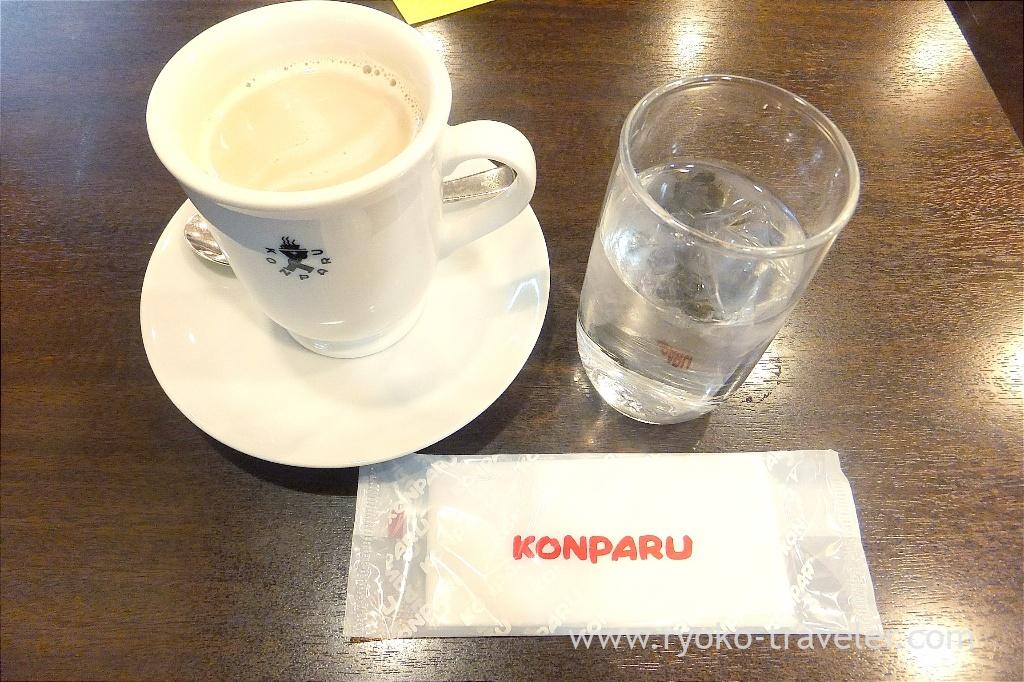 About

Name Konparu Meichika (コンパル メイチカ店)
Open Breakfast through dinner
Reservation Unavailable
Credit card Unavailable
URL Website

Google Map