Matsumoto have many cozy cafes and many people visit Matsumoto to enjoy those cafes. I also enjoyed cafe there. Coffee Marumo (珈琲まるも) is one of the cafe that I visited. Coffee Marumo is in such an renovated old warehouse. Really nice. I really love such an architecture.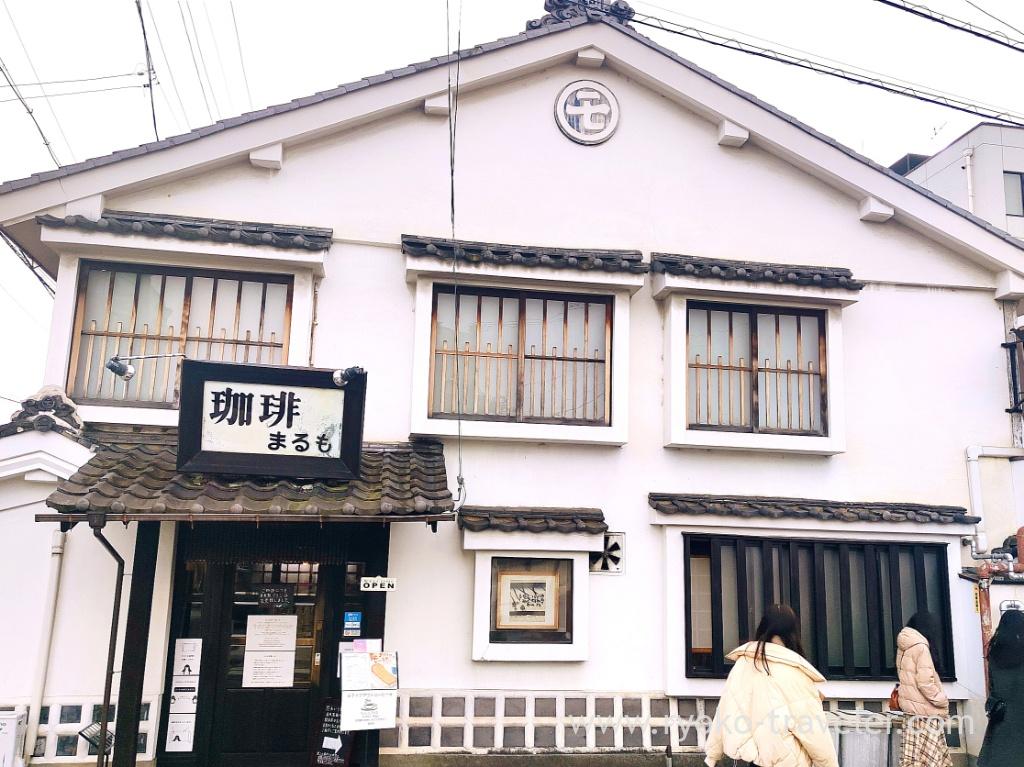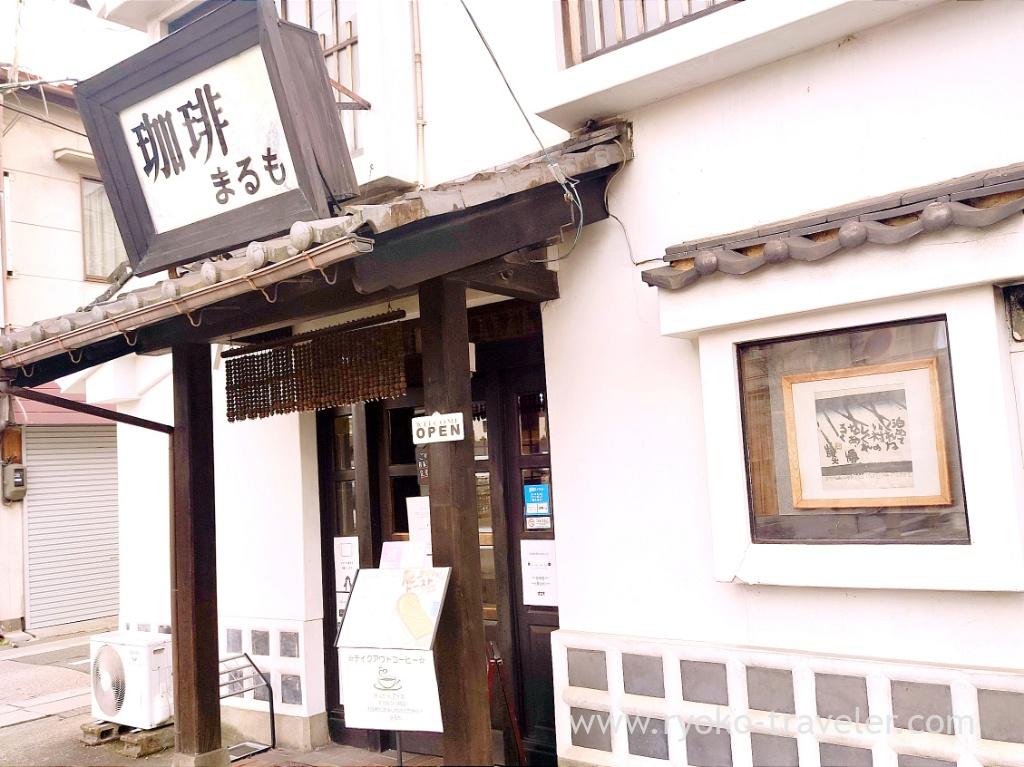 Also their interior was nice based on brown, white and black color. Marumo have been there since 1956. Most of furniture is in the house is Matsumoto Mingei furniture (Mingei means folk art)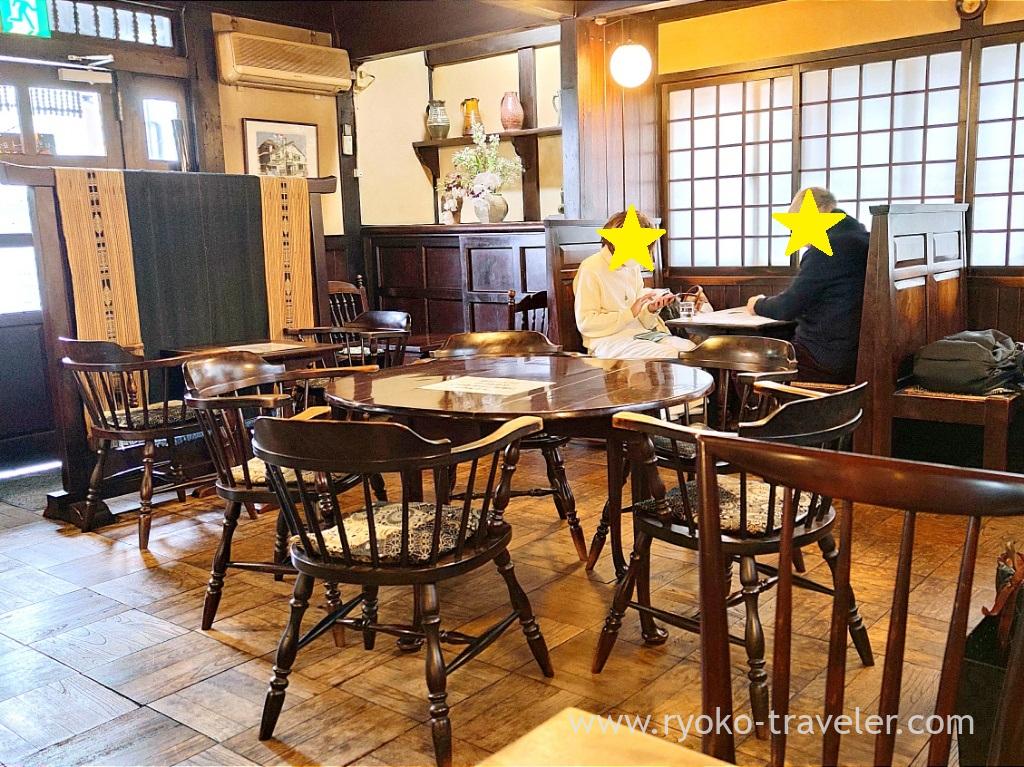 They are located along Metoba river. It's distant from the station, but it's whithin walking distance. And this is the menu. They are cafe and coffee shop, so, coffee is at the top of the menu. But they have a variety of drinks. And toast, drink. They offer valuable breakfast, too.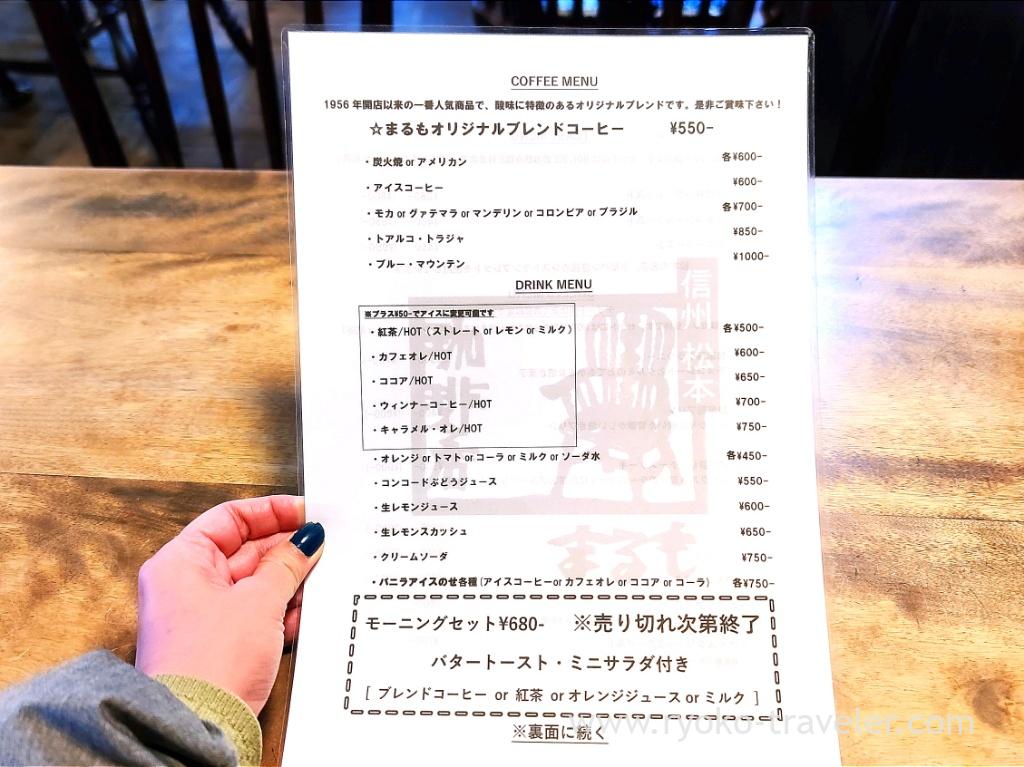 Most dessert can be ordered with one drink plus 400 yen.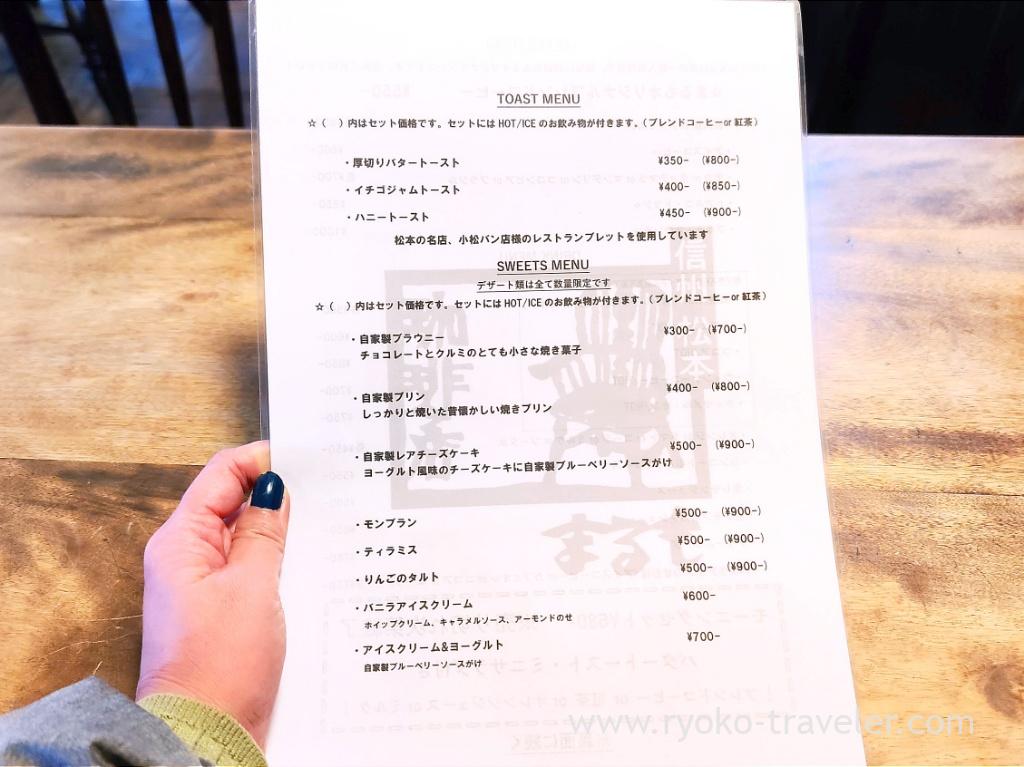 I wanted to eat pudding, so I ordered pudding and Marumo original blended coffee set (800yen)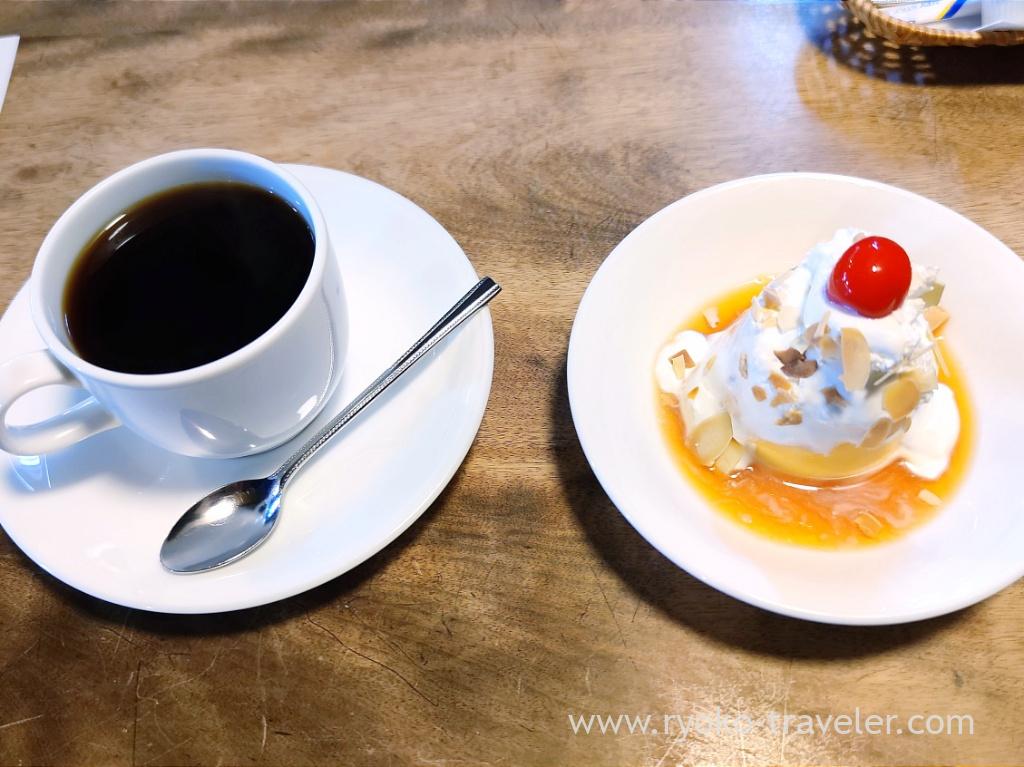 Such a cute pudding was served. It's sweet but flavorful. The caramel sauce was good. And whipped cream and nuts on the pudding. And cherry. The pudding was smooth and good.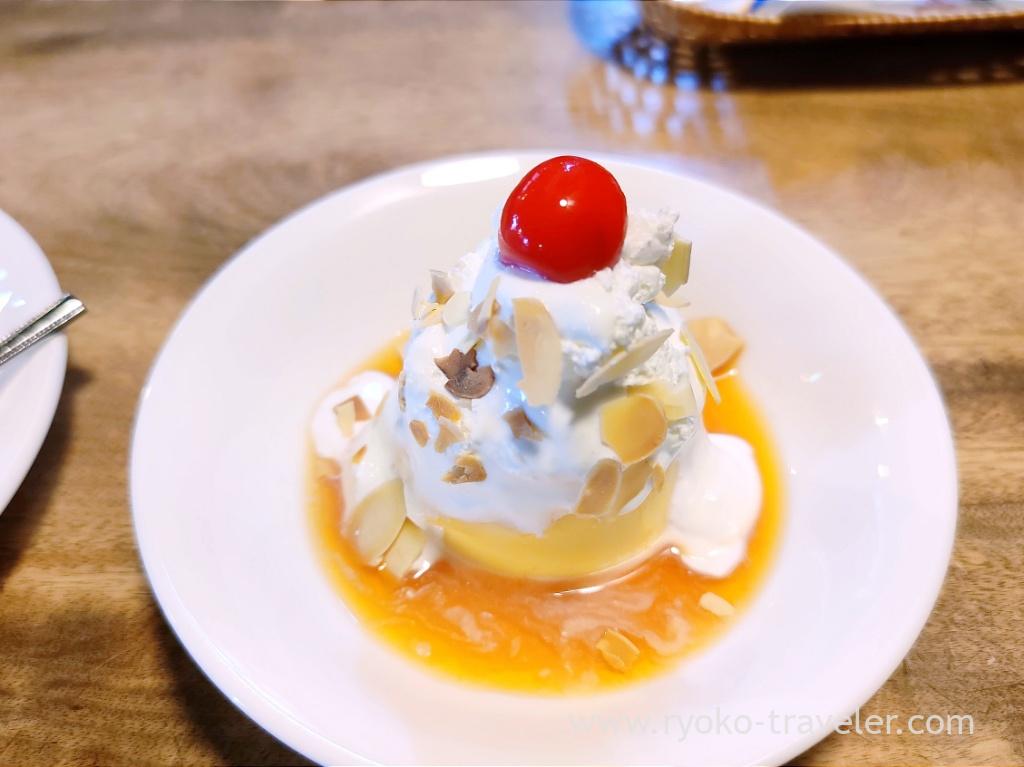 Marumo original blended coffee is, as its name, their specialty. It's sour a bit and had refreshing tastes. It's light and suitable for enjoying it with sweet things. Actually, it went with pudding very whell. I think tiramisu go with it, too.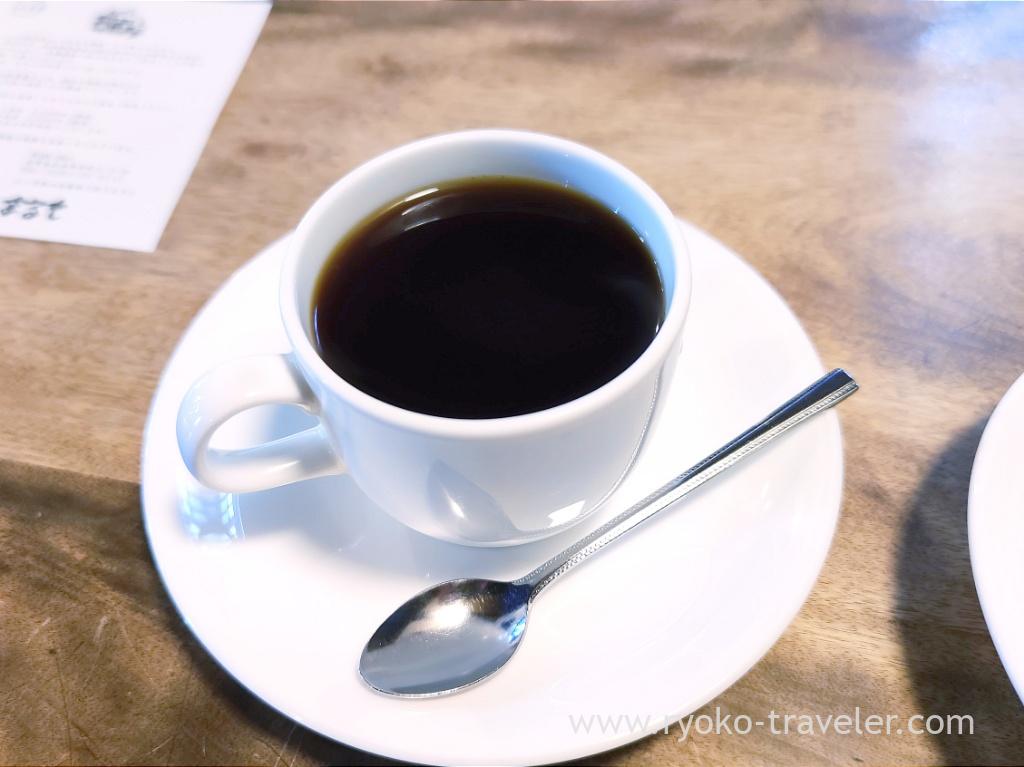 About

Name Marumo Coffee (まるも珈琲)
Open Morning, daytime
Reservation Unavailable
Credit card Unavailable
URL Instagram

Google Map