Chung Kee Dessert (松記糖水店) is one of my delight dessert shop in Hong Kong. When I eat something around there, I drop in at this shop without fail.
I found this shop on the guidebook and some of people who visited there said it's good shop on the websites. I heard Chung Kee Dessert is popular dessert shop in Hong Kong and they have many branches. But Jordan branch is the most convenient for me.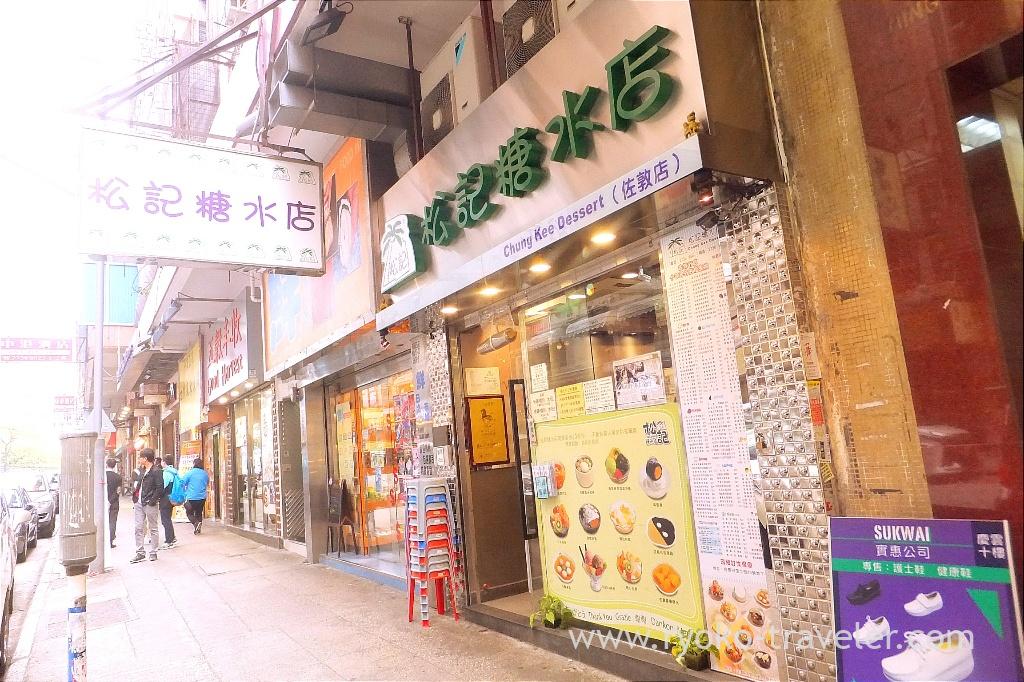 Menus. They have many sweets and thos are inexpensive. So, some people order two or three desserts.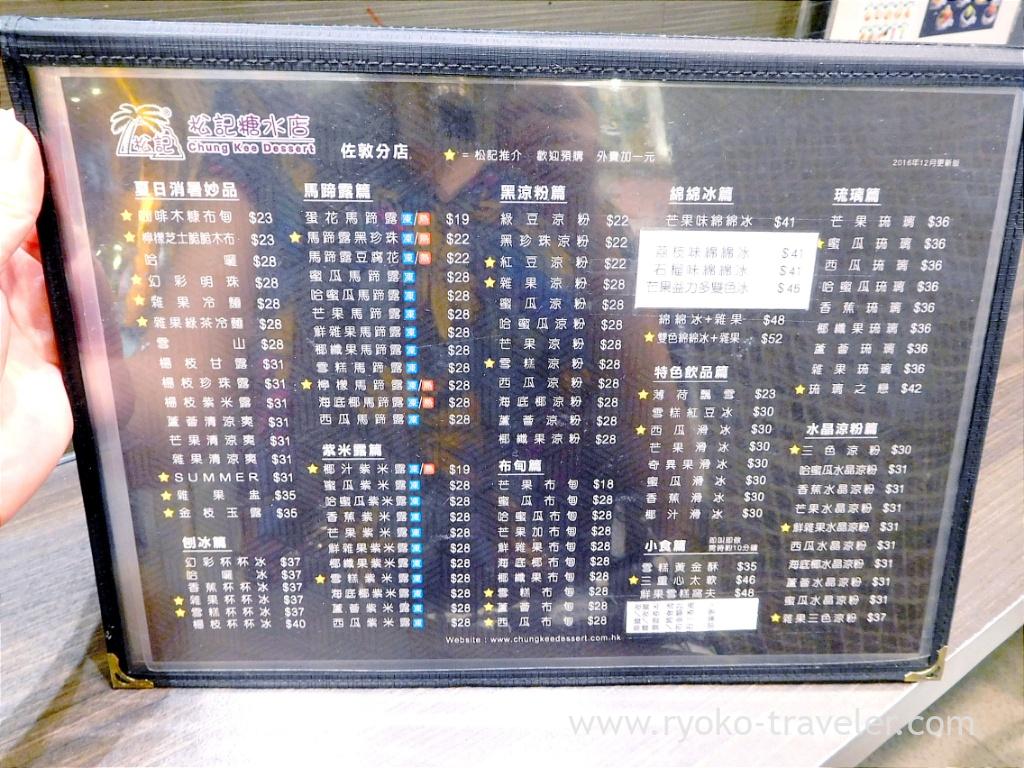 Mango and coconuts. Standard tastes of Hong Kong sweets. Coconuts milk, tapioca, and mango sauce.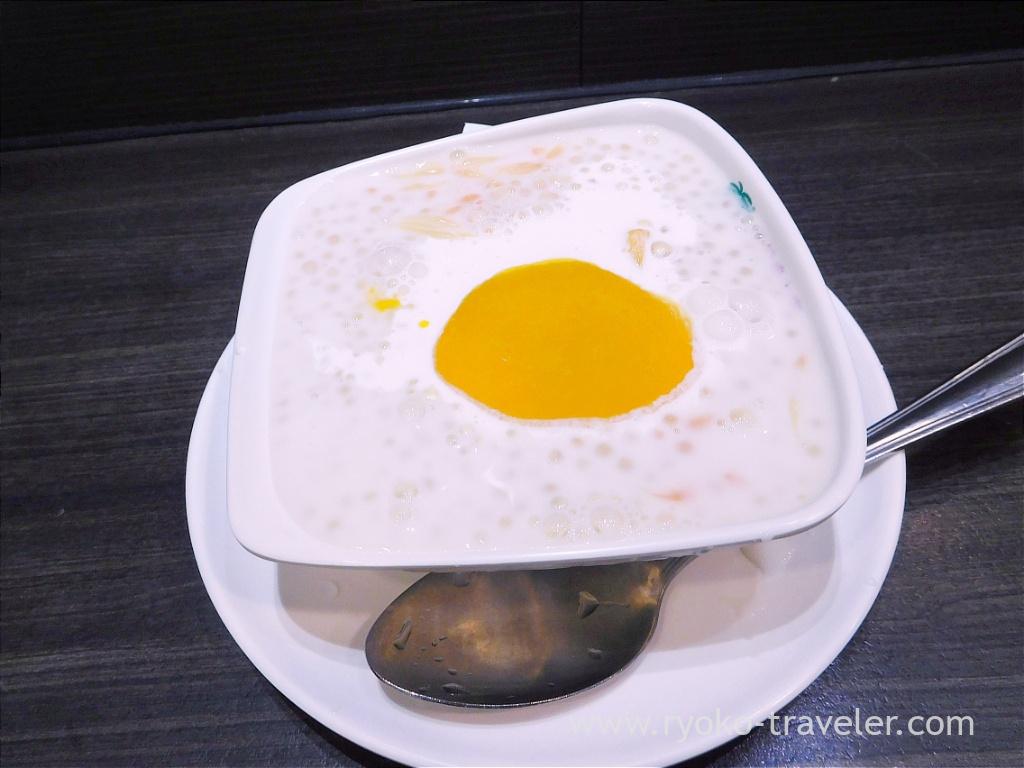 And it had some fruits. Mango, grapefruits and so on. It's simple but delicious.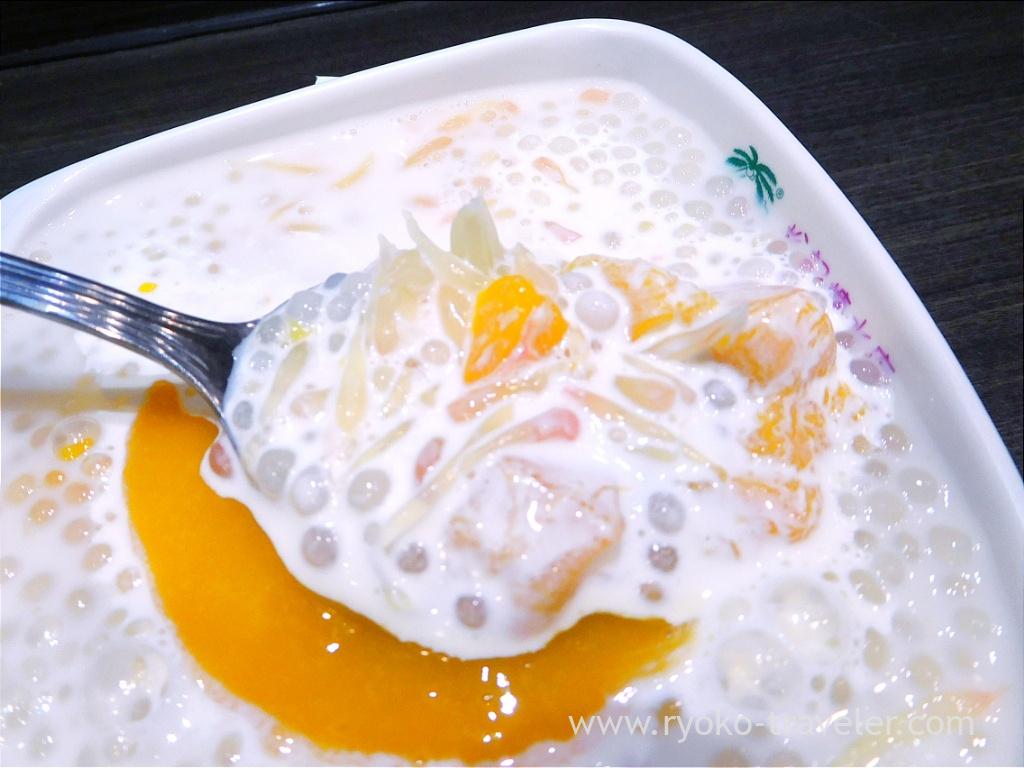 This is Soy milk pudding with black sesame sauce. Black sesame sauce had rich flavor of sesame. Good.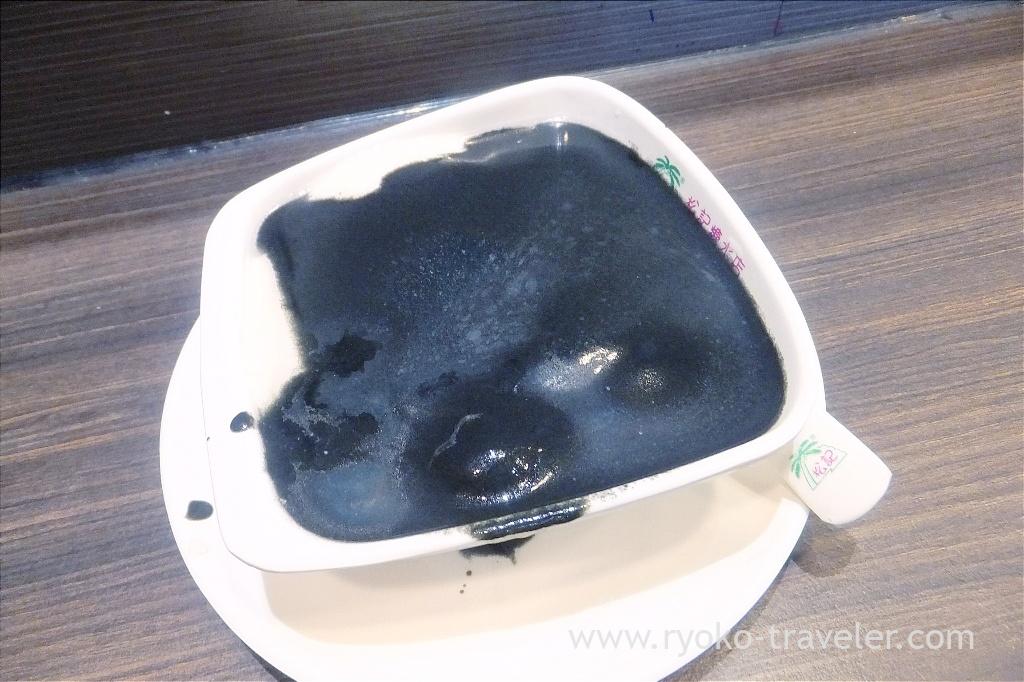 The pudding is so soft.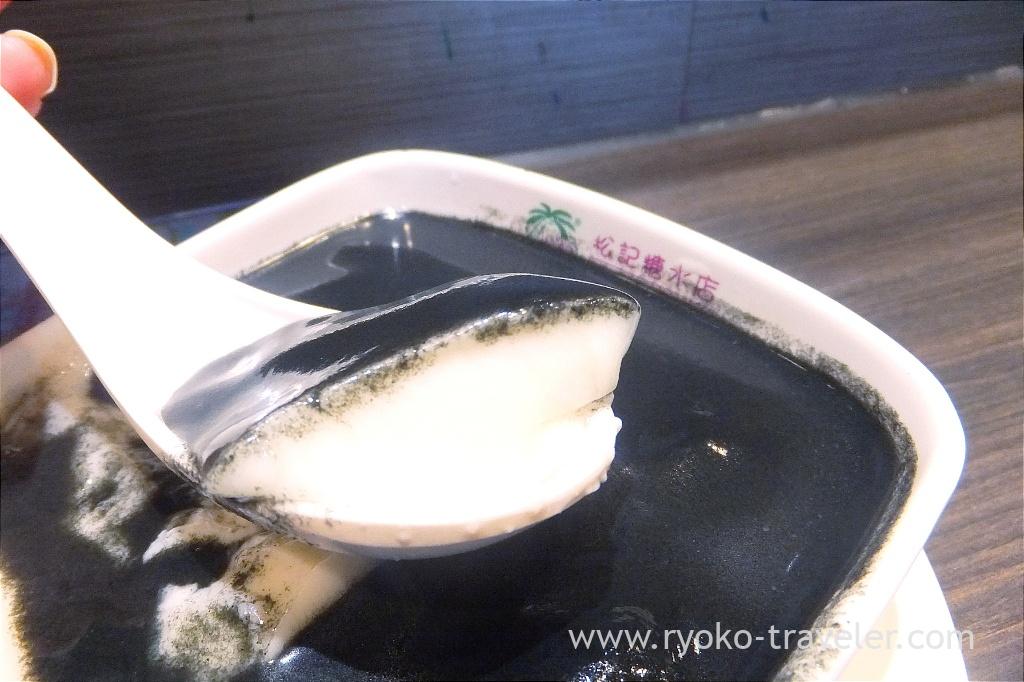 We can choose two small rice flower dumplings from some flavors. I chose black sesame and peanuts. Somehow the staff confirmed several times. I didn't understand at first. But I realized why she confirmed again and again. Black sesame ball in black sesame sauce…. Ah…
I couldn't find the difference between sesame sauce in the small ball and sesame sauce covering the pudding at all. But it was tasty 🙂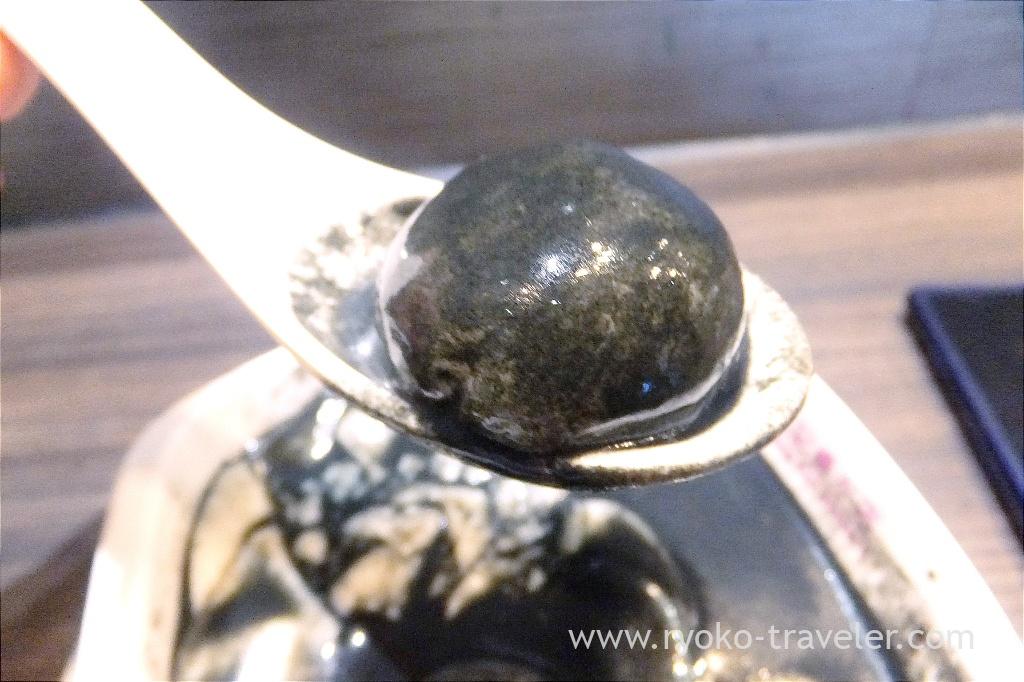 And another, I chose peanuts. Though it was small, it had thick peanuts sauce and it had abundant flavor of peanuts.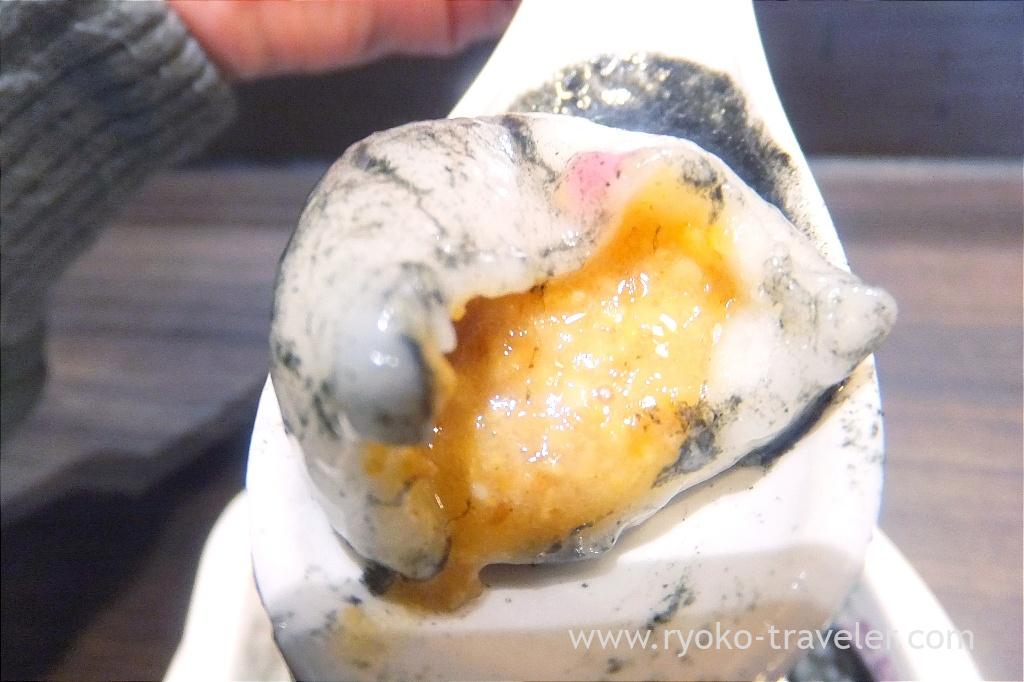 A woman next to me ordered two soy milk puddings, and I thought I should have done, too. The soy milk pudding went down so smoothly, so I could eat more ! they are open until the midnight.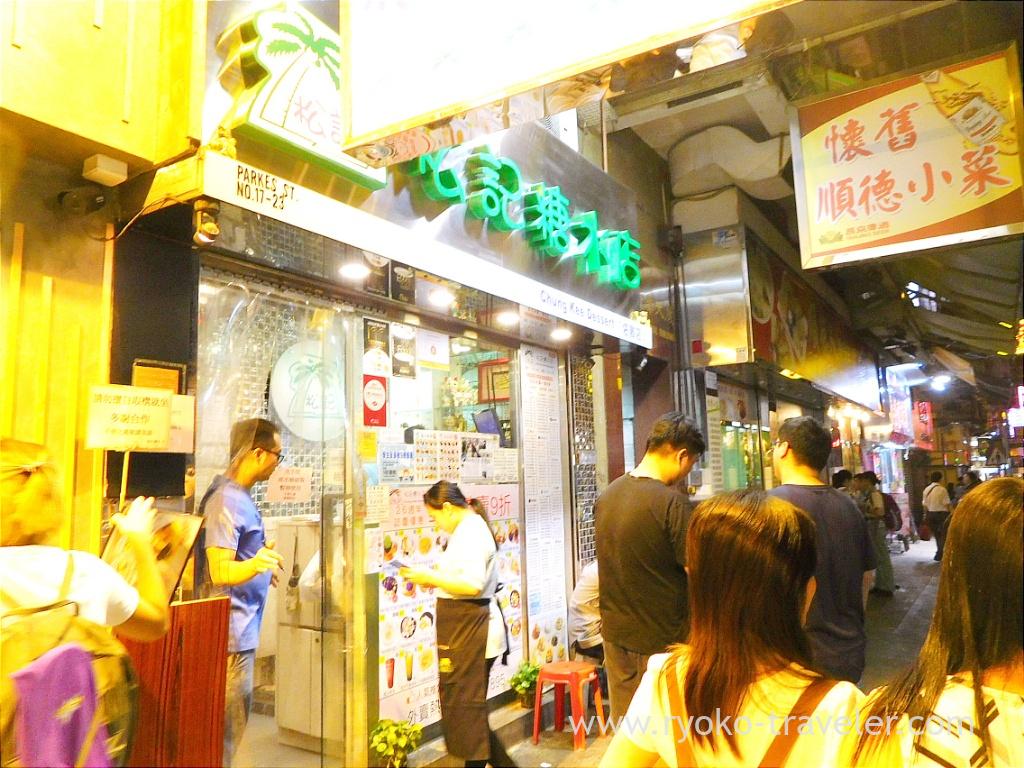 About

Name Chung Kee Dessert (松記糖水店)
Open Noon to midnight
Reservation Unavailable
Credit card Unavailable
URL Website, Instagram

Google Map