The wind always blows hard this spring.
I want to spend time at cafe that have good atmosphere with drink and sweets on days like this.
And so, today's article is about a cafe.
cafe cura2
This cafe stands near Kyodo station. Why we visited there is that we had heard this cafe have good baked sweets
You can eat baked sweets on the picture 🙂
White one is "Hashikko cookie" (はしっこクッキー, 300 yen).
Hashikko means "piece". Those are pieces of tartlet dough. Those are something like crusts.
Brown one is "Shio caramel" (salt and caramel cake, 塩キャラメル,  250 yen).
And "Gateaux sel" (ガトーセル, 280 yen). Gateaux sel means "Salt sweets" in French.
"Hashikko cookie" was best for me. It was not too sweet.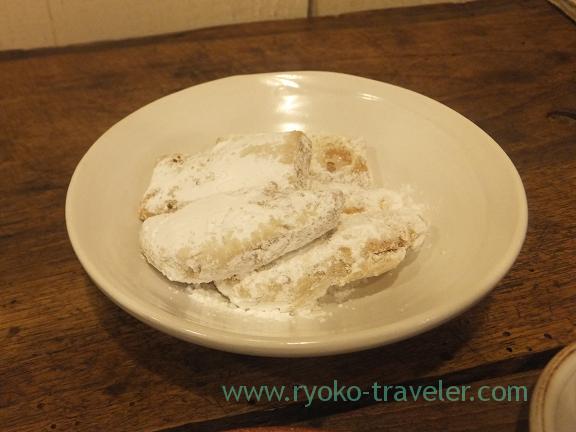 My tea was Uva (700 yen).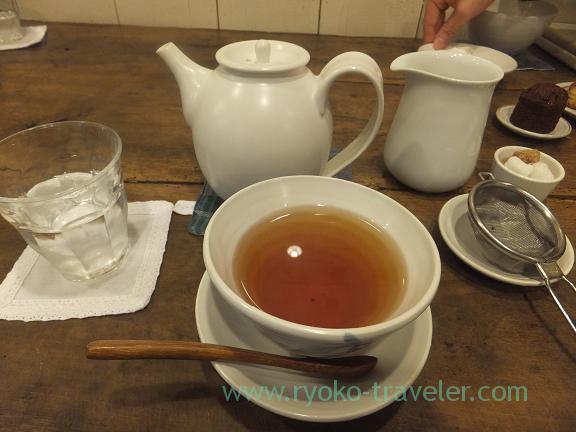 Though it is a nice cafe that have good atmosphere,  this cafe relocate Kanagawa, next to Tokyo.
Kyodo is far from Chiba, AND, the shop move further away (>_<)