I'll write blog about trip to Uzbekistan little by little.There are many
pictures and I have to compress these pictures before upload.
This is lunch time. Late lunch.
Bread (big. like a dish)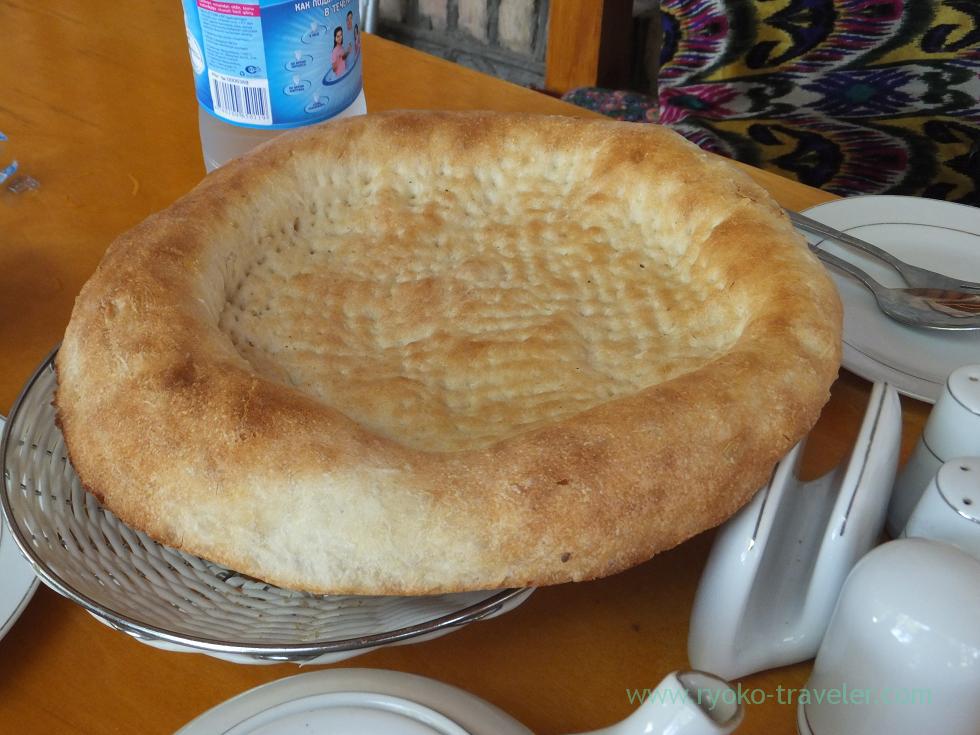 Cold soup of carbonated drink and yogurt.
I don't like cold soup.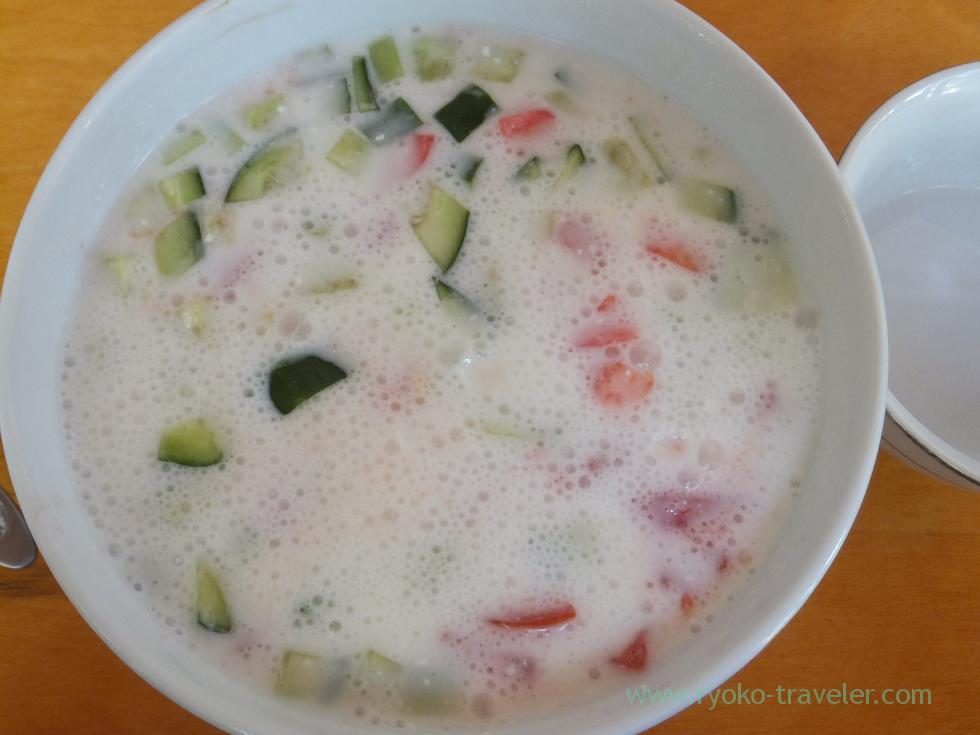 Shashlik.
After the lunch, we tool a rest in our room at the hotel.
Second day we stayed at was Asia Bukhara Hotel.
The air conditioner hardly work……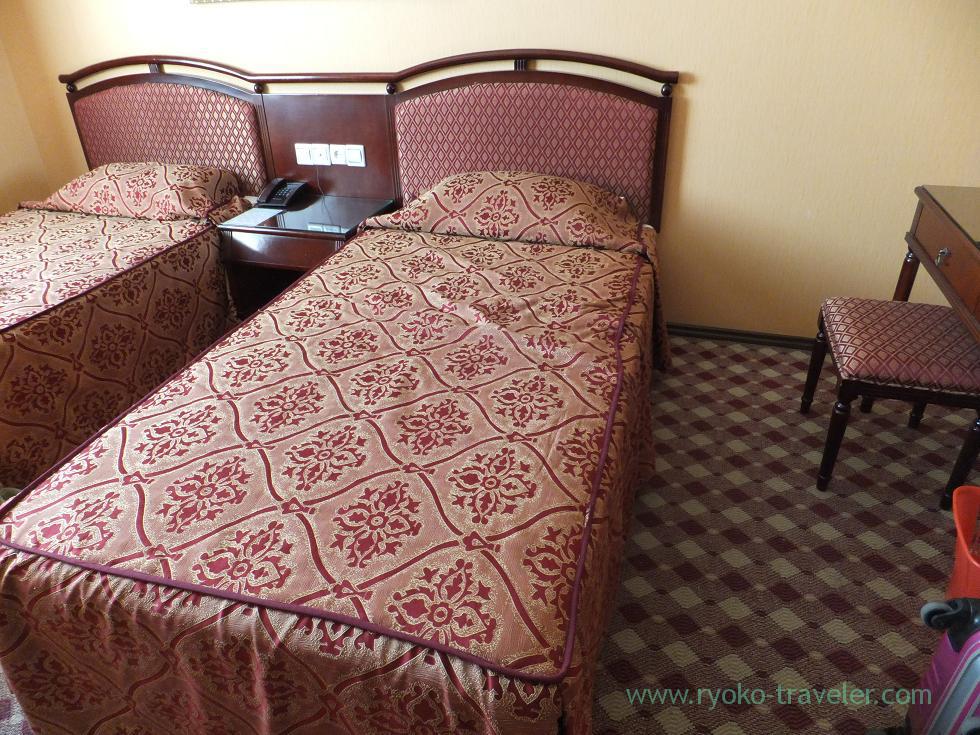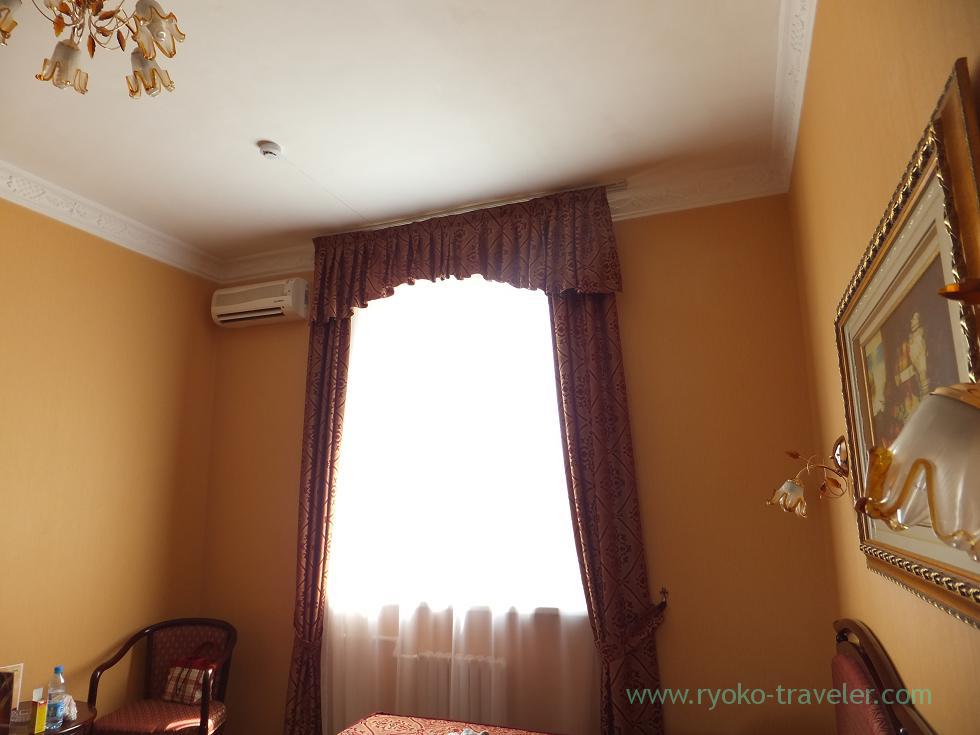 The view of the front of the hotel.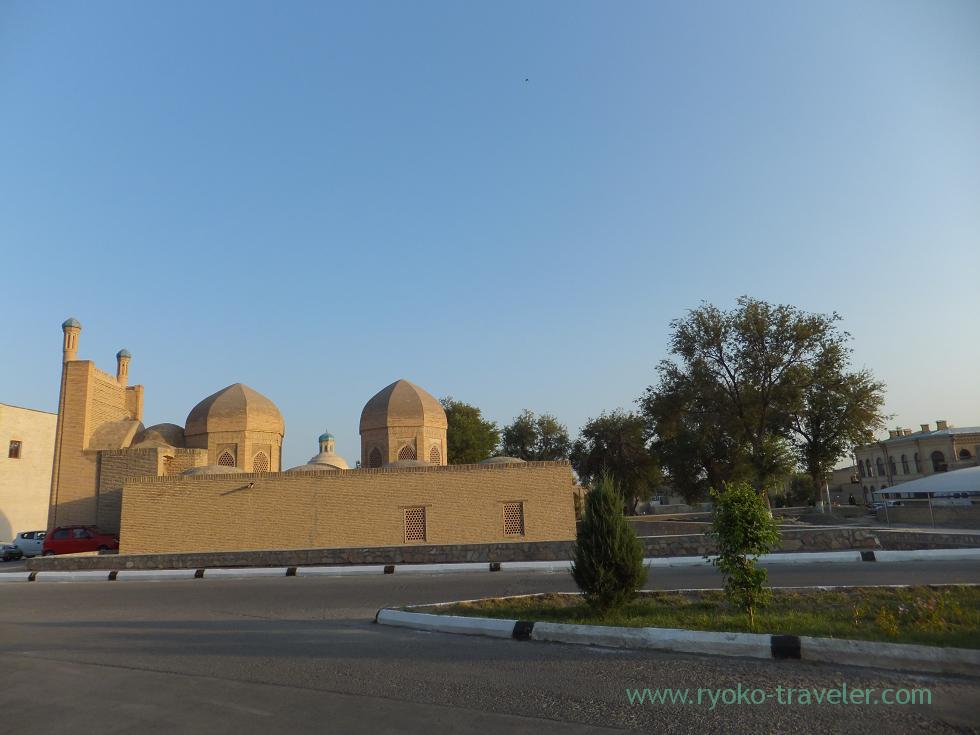 we went sightseeing from evening.
Uzbekistan's evening is light :).