We took late lunch after sightseeing in Bukhara. This is Uzbek bread. It's very big like a dish.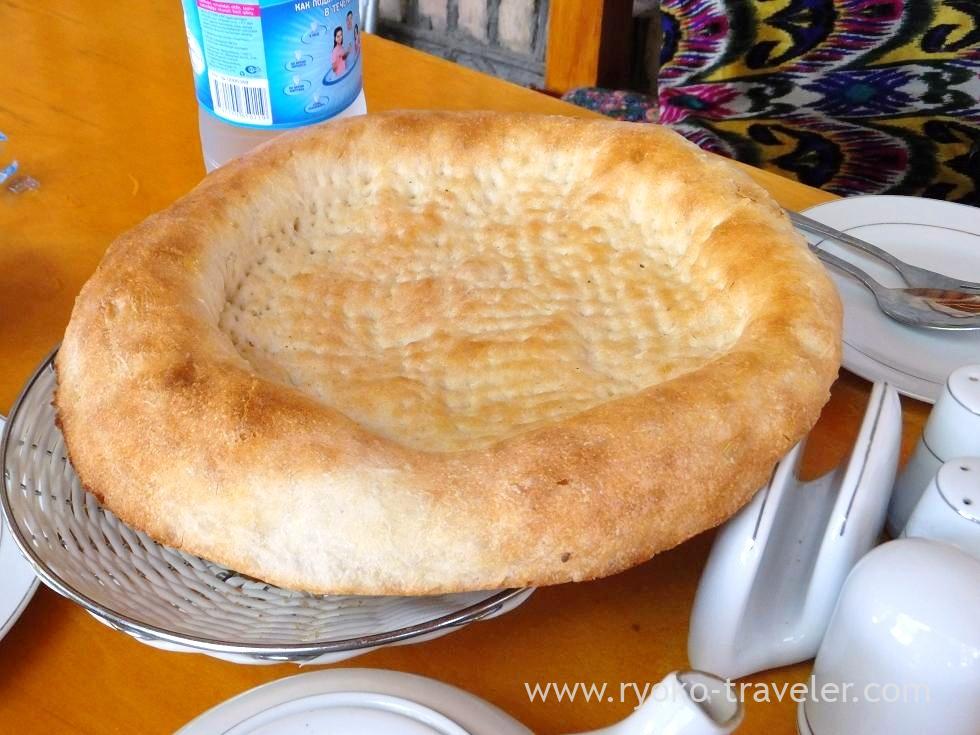 Cold soup of carbonated drink and yogurt. I don't like cold soup. But it had much vegetables and was nutritious.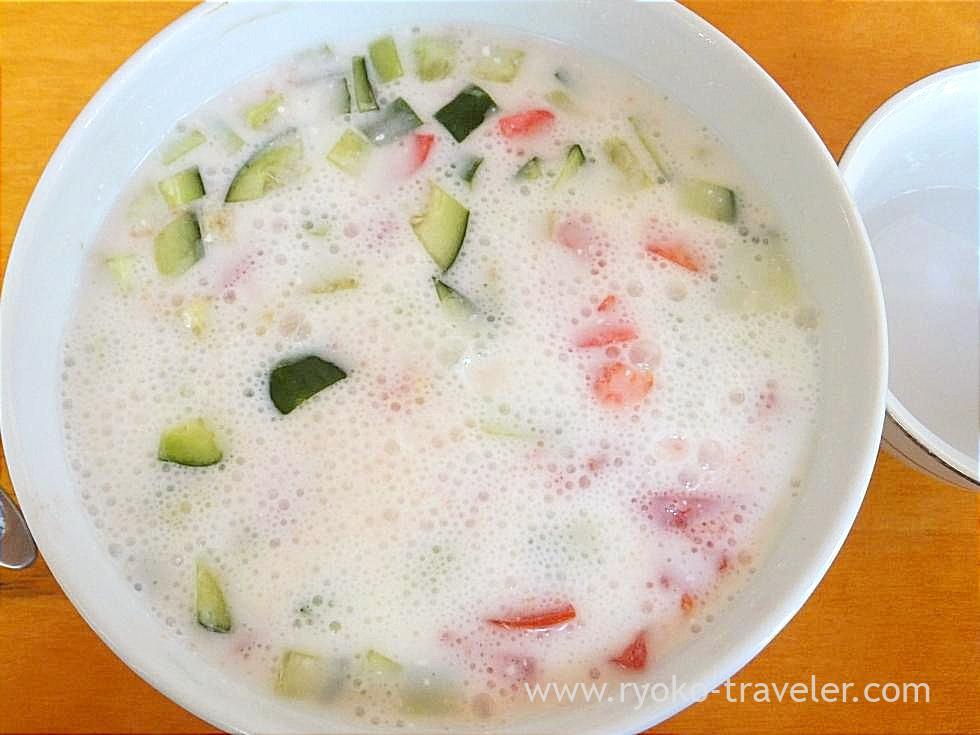 Shashlik. We liked it best !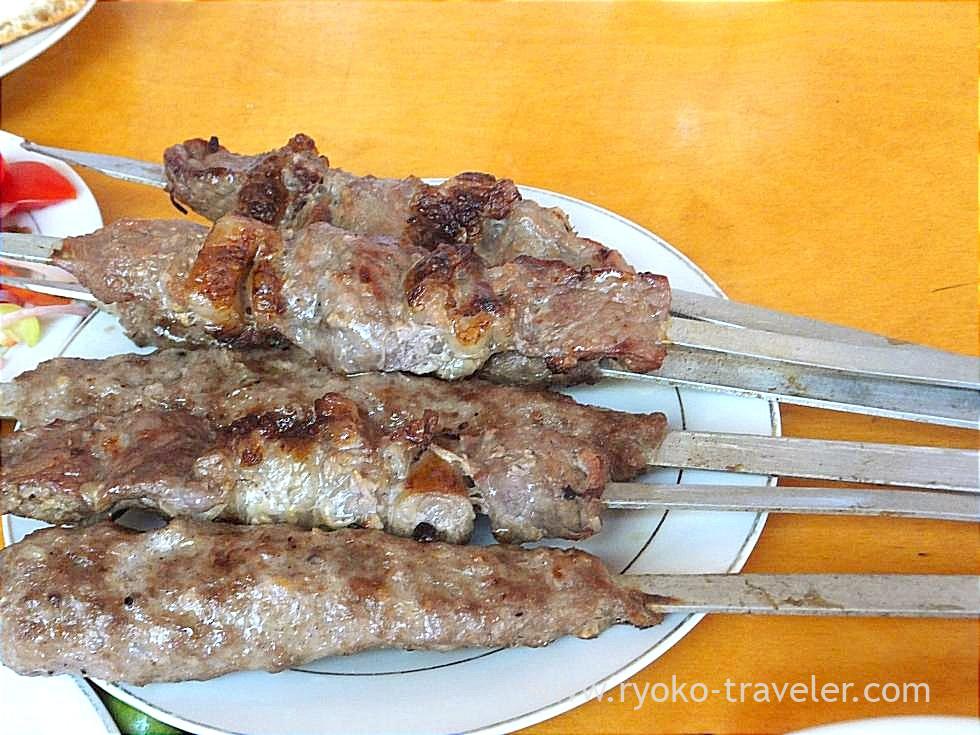 After the lunch, we tool a rest in our room at the hotel. Our hotel was Asia Bukhara Hotel. Though it was very hot day, the air conditioner hardly work…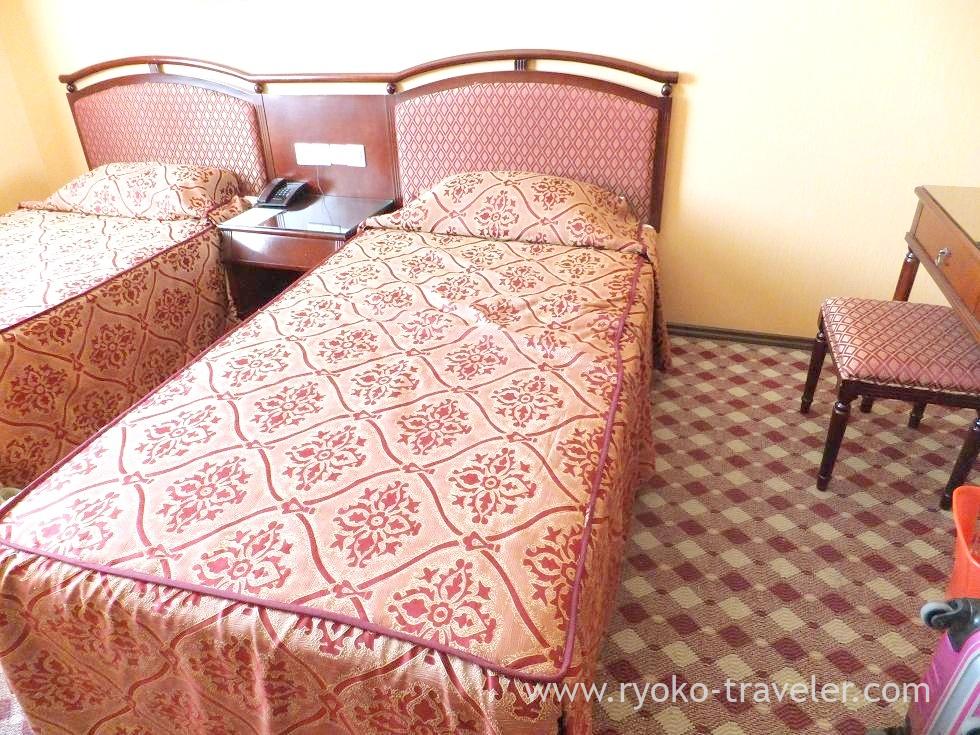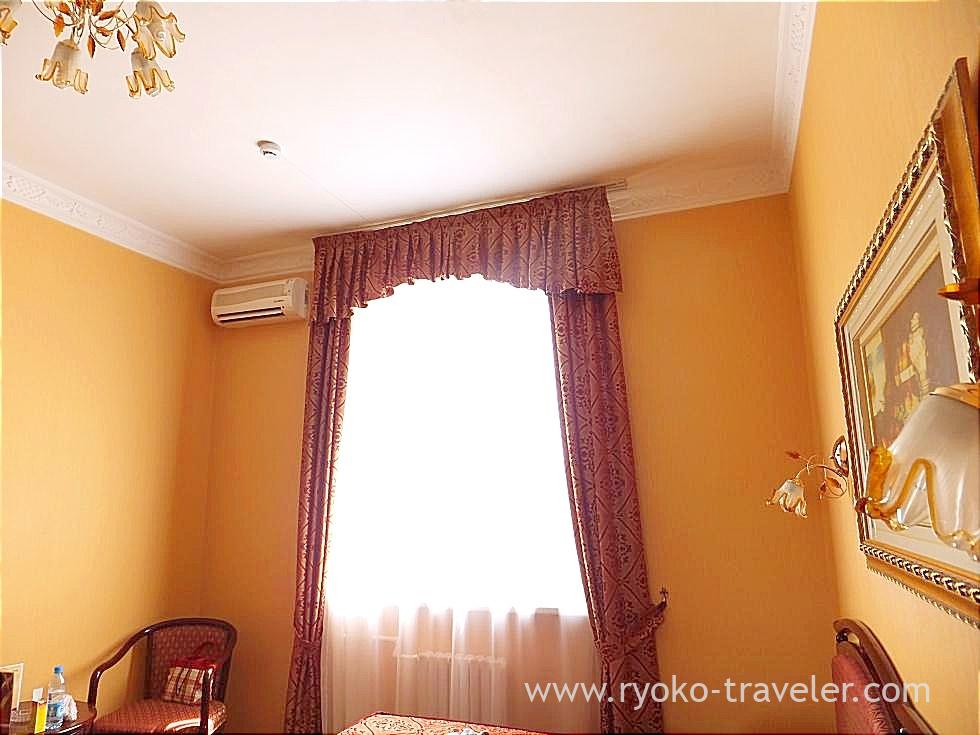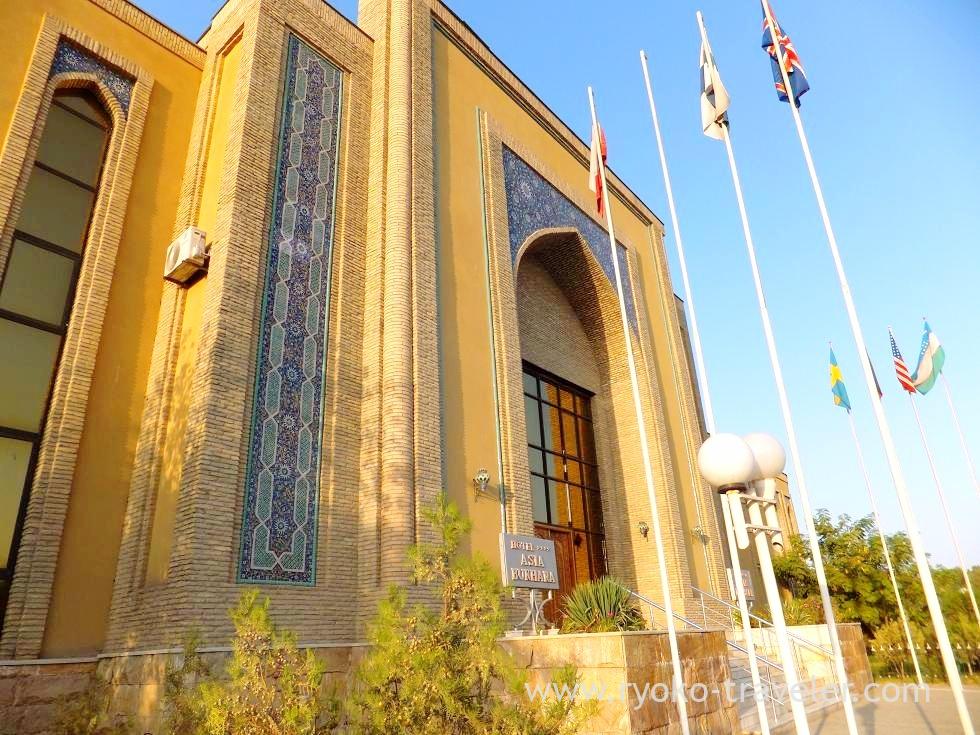 The view of the front of the hotel.