Whenever I visit Osaka, I want to eat curry at there at least one time. I visited Botani:curry in Honmachi area this time. They hand out entrance ticket from 10 a.m. Basically, they don't allow guests to wait in front of the shop. When we visit there, we have to get entrance ticket and reservation time, and then we go back to the shop at the reservation time. One entrance ticket is for one person.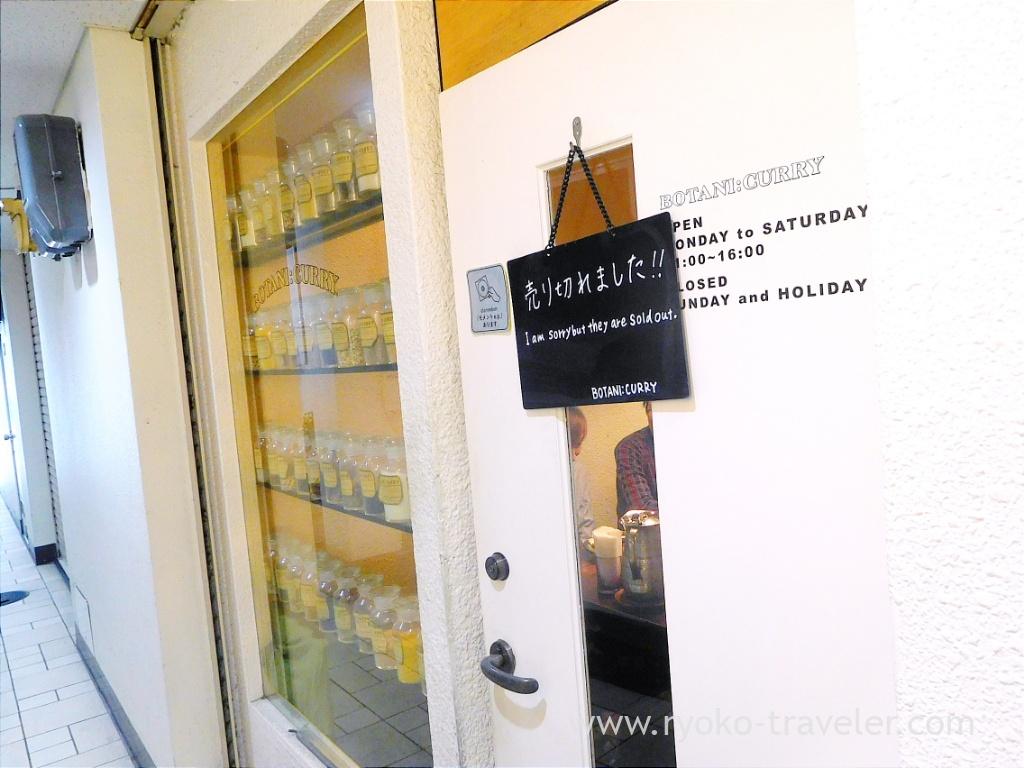 After we got to there past 1 p.m., the staff gave entrance ticket and said to us, "come back 2 p.m., please". And then we came back, and we found there's a blackboard saying "sold out". Though they are open until 4 p.m., they said they quit accepting new guests just after we got entrance ticket at 2 p.m. We waited until the reservation time at Doutor close to the shop.
But Botanicurry was hard to find because they are located at the end of the narrow pavement. Though there's a signboard in front of the shop, still we missed it out. But we felt the smell of the curry in front of the building. So, we searched for the shop around this building and then found them 🙂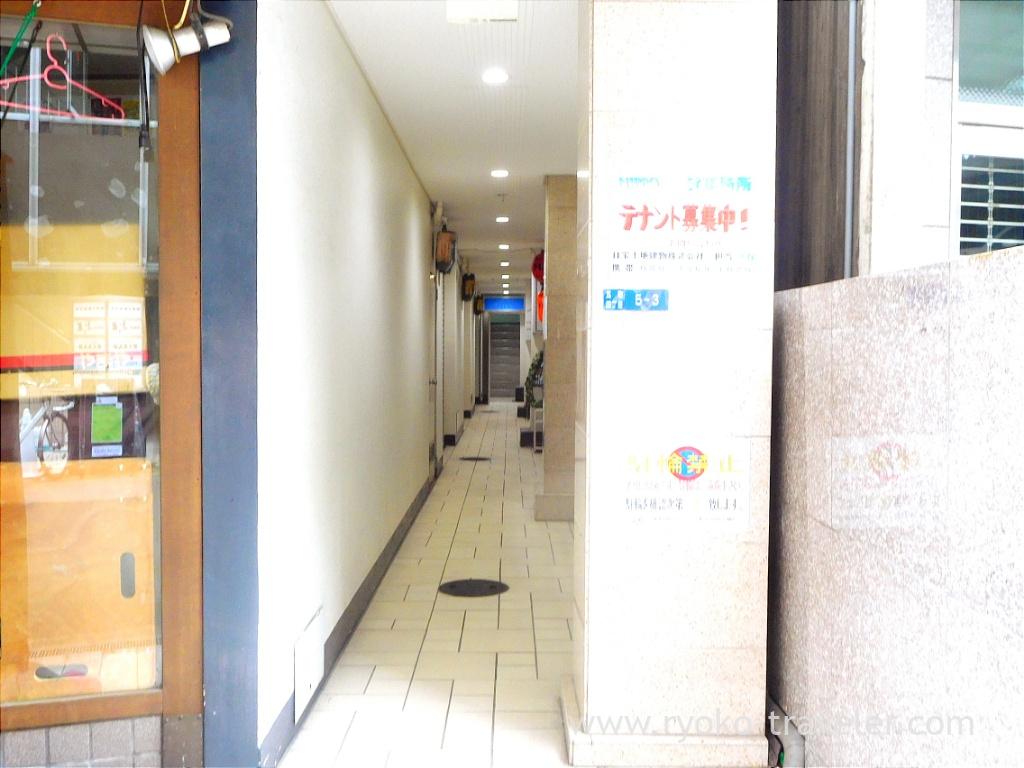 This is the menu. They ordinary serve three curries. Botanicurry (chicken curry), Shrimp curry, Pollo curry (chicken curry with seafood soupstock). And beef curry is limited. They accept order of Aigake (two curries on the rice) from 12 p.m. to 1:30 p.m.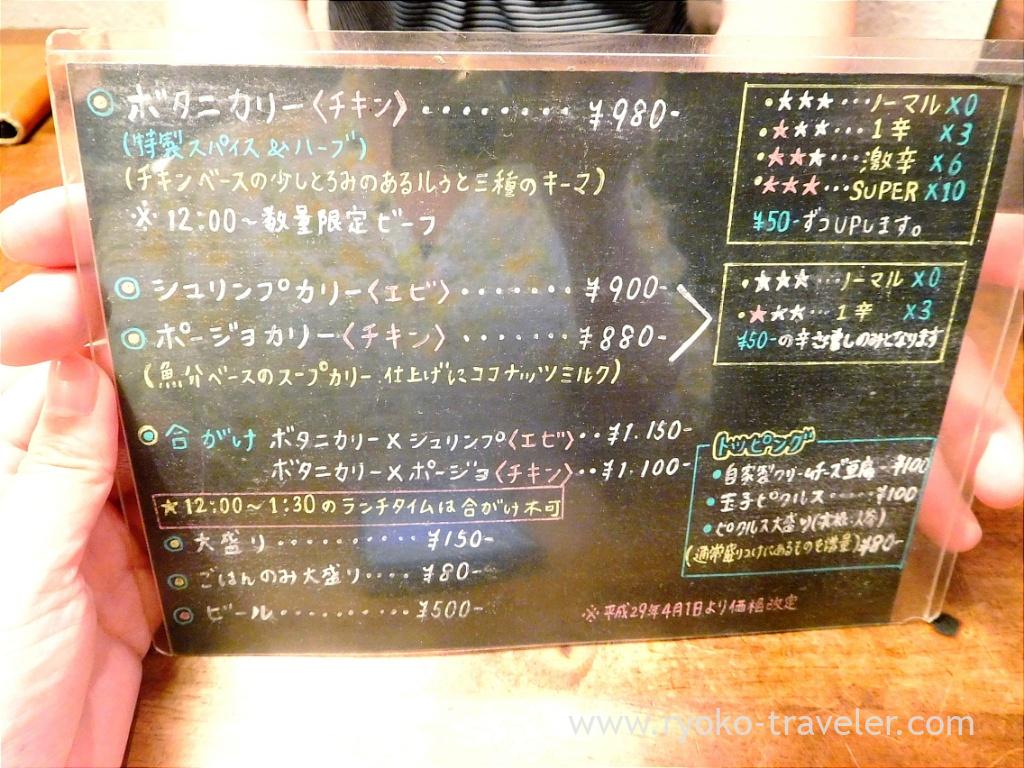 Their shop's name is Botani:Curry. It's from "curry made of botanical ingredients". As its name, we can enjoy chemical additive free curry.
They have wooden furniture and white walls. It's really nice. There're tables having two or four chairs each. And another there're counter seats in front of the kitchen. Small restaurant. And there's no one waiting in front of the shop, so we can enjoy their curry with relax in the cozy house.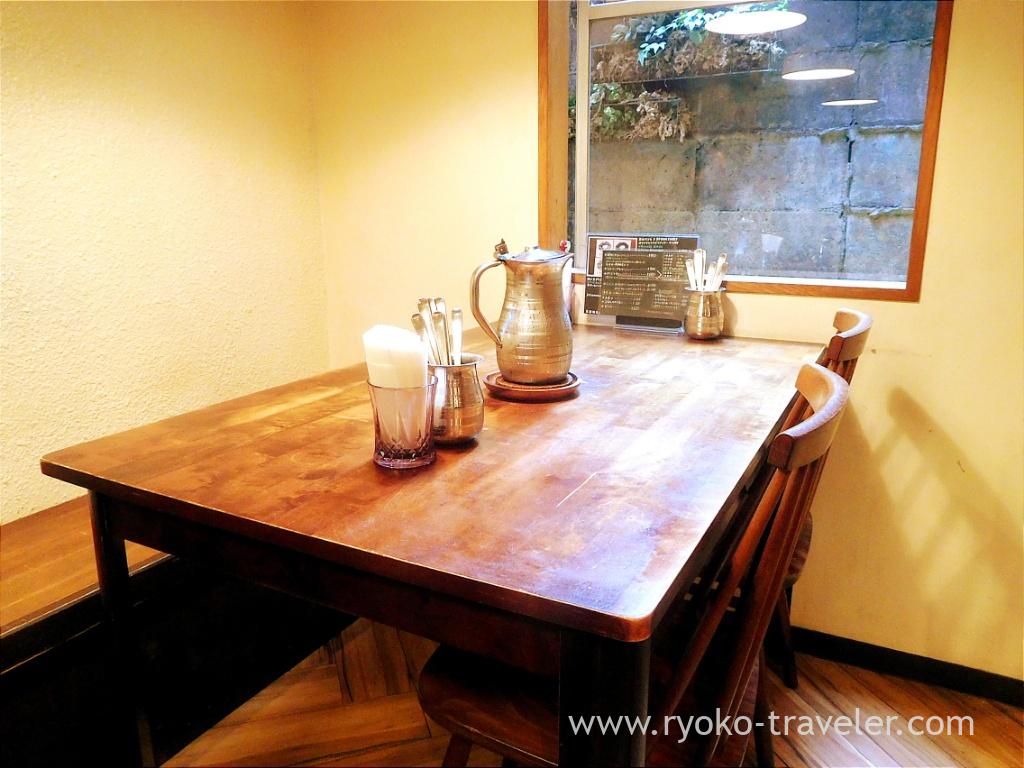 I ordered Aigake curry with botanicurry and shrimp curry. I chose 1 level of curry (we can choose 4 levels of spiciness) with extra 50 yen. And I added egg pickles and homemade creamy cheese tofu. After 10 minutes, such a beautiful dish was served ! Left is shrimp curry, right is botanicurry. It's picturesque ! I think their curry is one and only !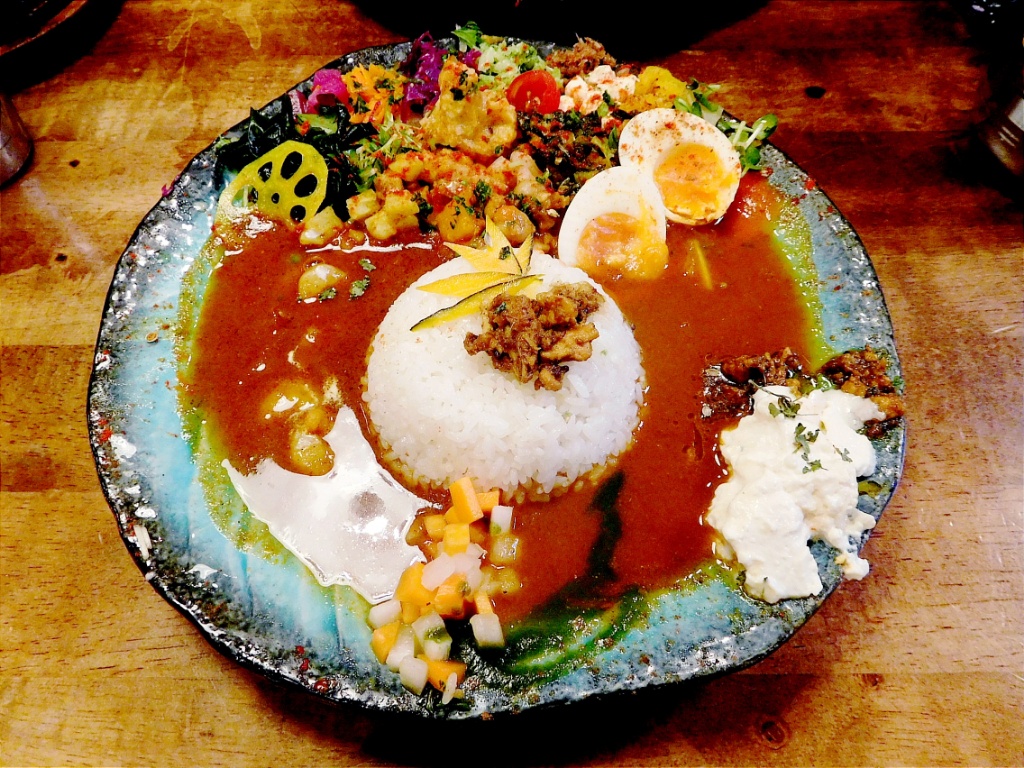 Those curries were like soup. Both was based on tomato soup. Though I chose 1 level of spiciness, but it was enough very spicy. The shrimp curry had the mild flavor of shrimps. It have some shrimps meat.
Botanicurry had the tastes of chicken. It was more spicy than shrimp curry.
The degree of spice was good ! Delicious and flavorful.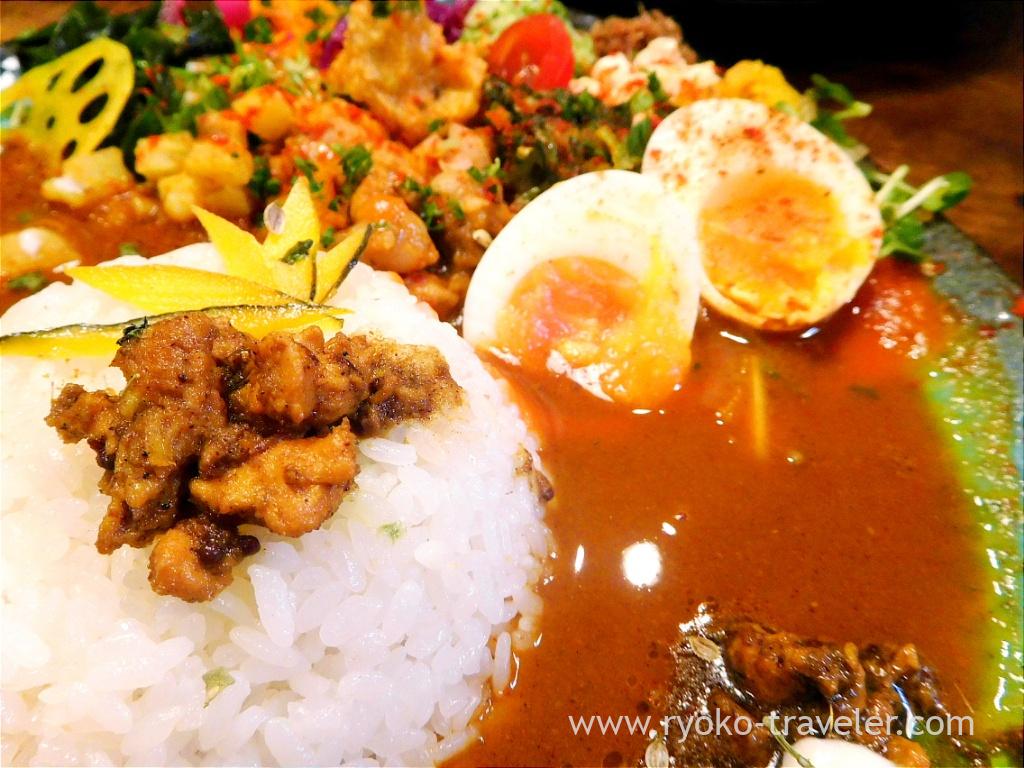 It's like field 🙂 Green vegetables, potato, carrot, beets, lotus root, tomato, wakame seaweed and so on. At first, I tasted them each, but
I recognized they make it so that we mix them altogether with curry.
Because it had much vegetables and curries were smooth, it's easily digestible foods.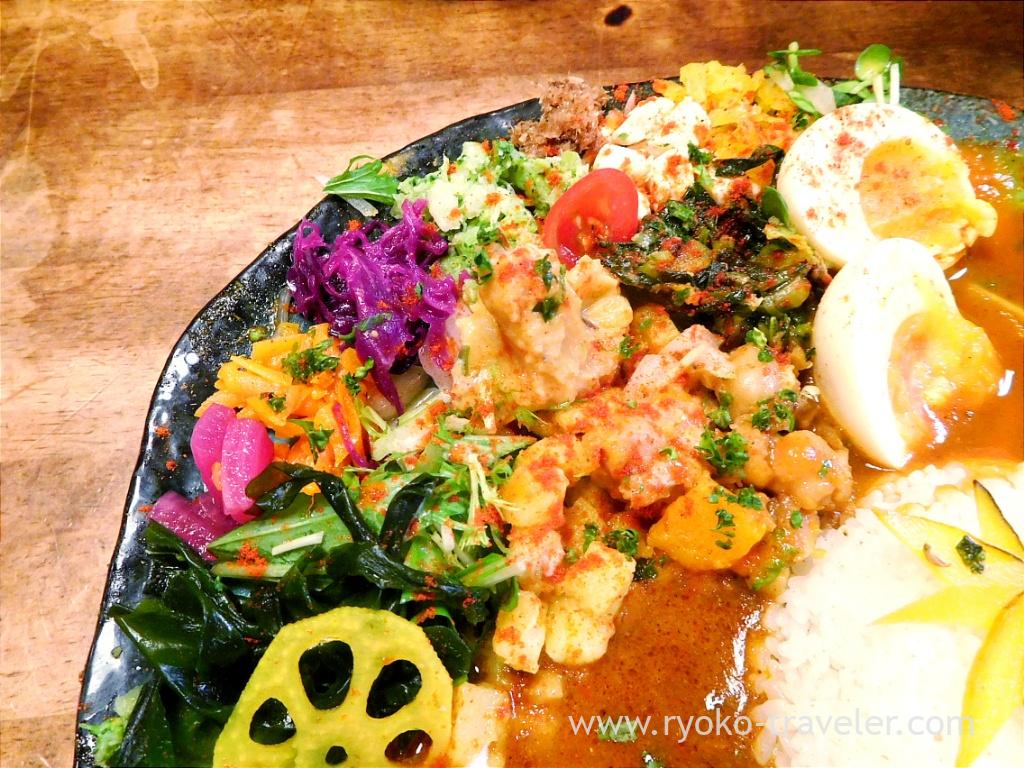 Pickles. It had refreshing tastes.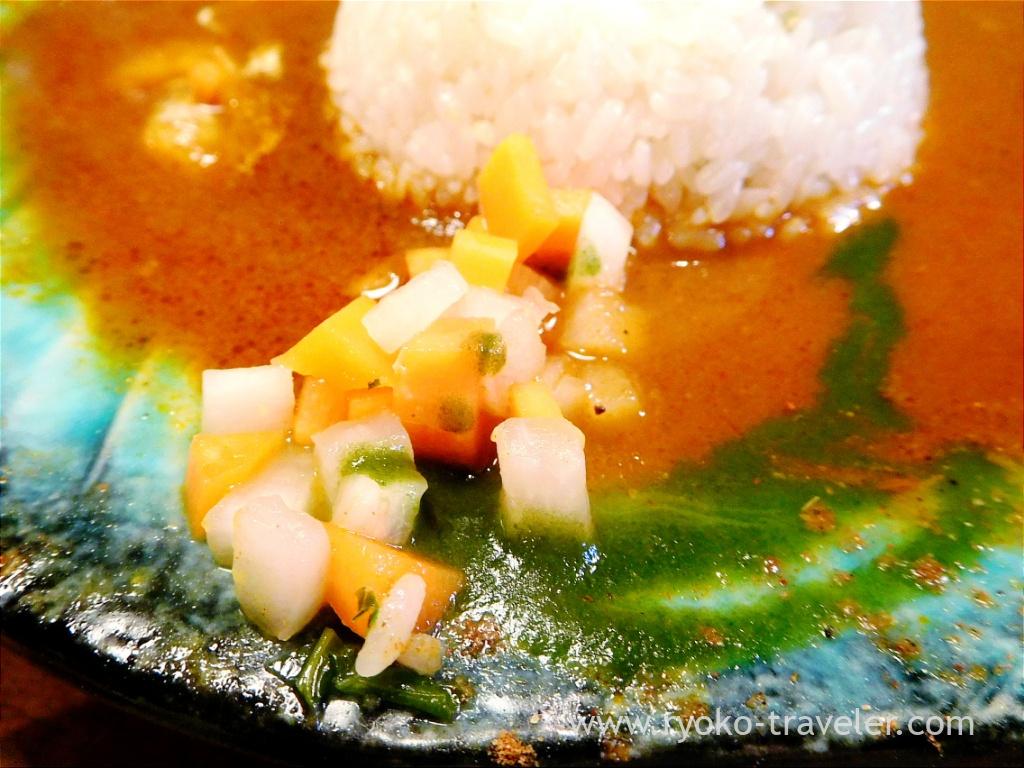 This is creamy cheese tofu. It's smooth and had rich tastes. Eating it only is good, and also it added curry more rich tastes.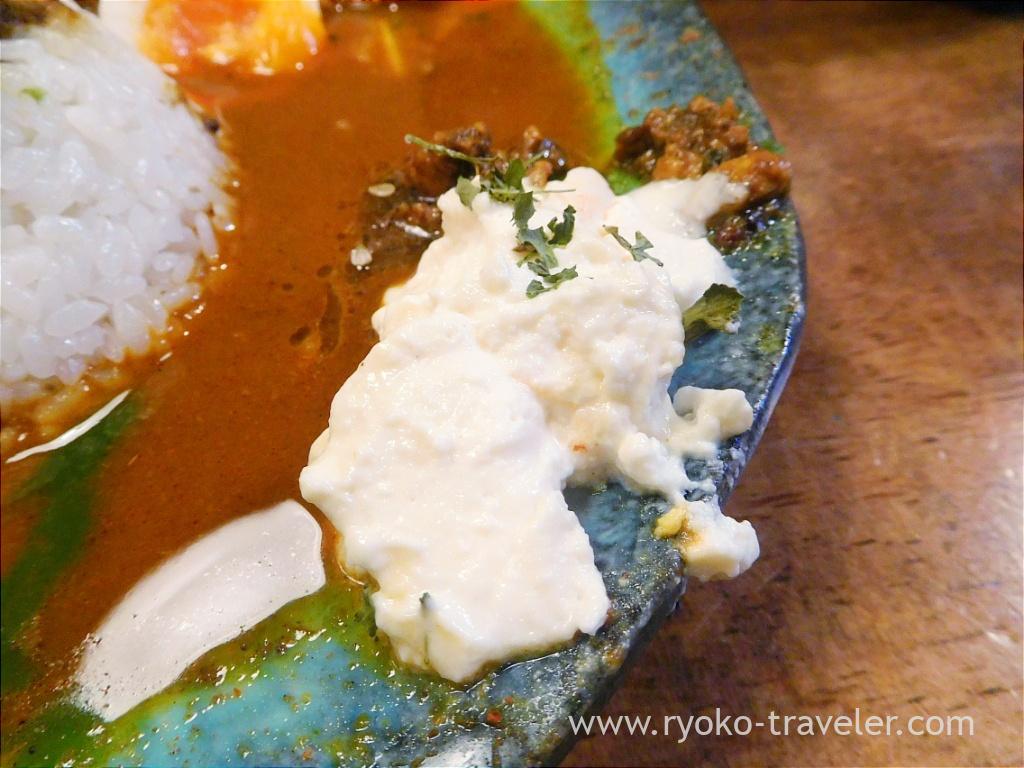 This is egg pickles. It was sour just a bit. Half boiled egg is needless to say, good friend of curry.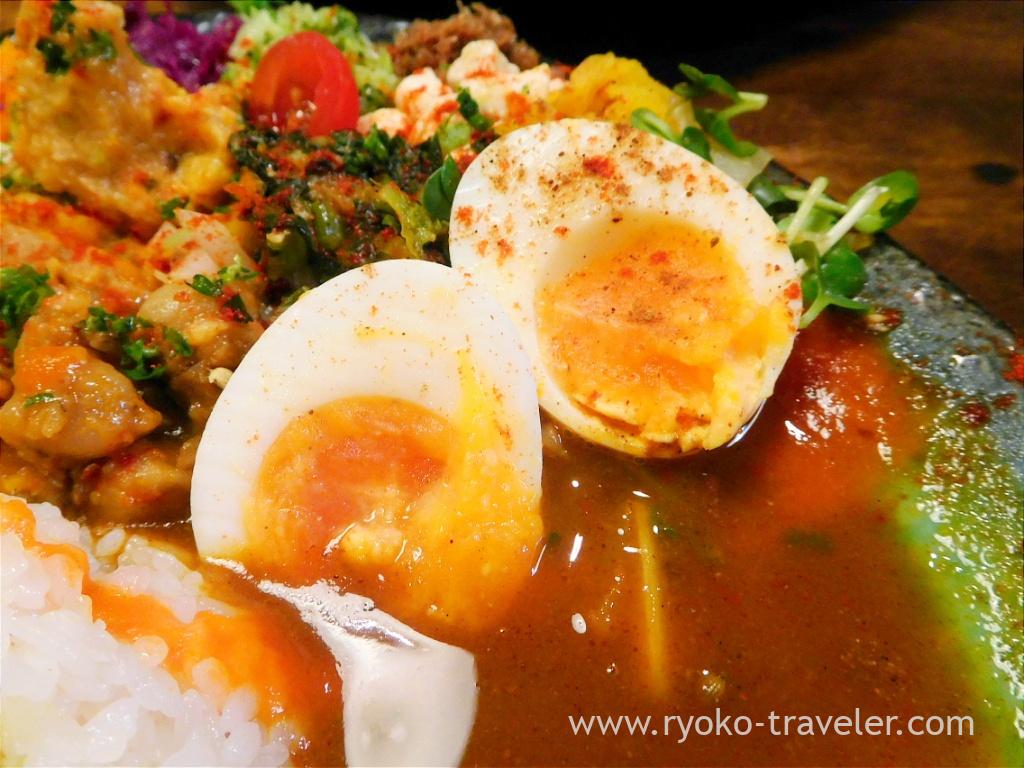 Beautiful, and delicious. I agree they are said to be the No.1 curry shop in Osaka and their one and only curry is loved by so many people.
About

Name Botani:curry (ボタニカリー)
Open Daytime
Reservation Unavailable
Credit card Unavailable
URL Website, Instagram, Twitter

Google Map