Blue Bottle Coffee is open on the B2F of Ginza Six. Long-awaited branch in Ginza ! So, I visited there. This was the first visit to Blue Bottle Coffee.
I gave up entering Kiyosumi Shirakawa branch for several times because of long long line.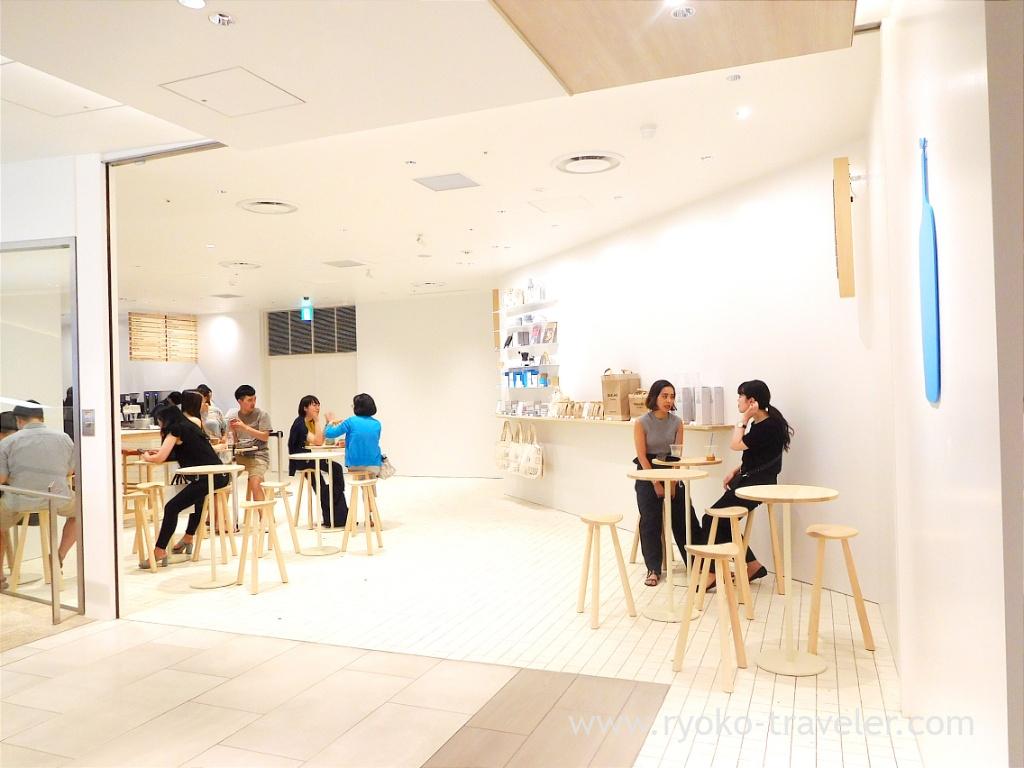 When I visited there on weekdays, there were many vacant seats.
As soon as I entered, I saw there were many merchandises having the logo of Blue Bottle. So cute. Only viewing is fun. Price is not cute :p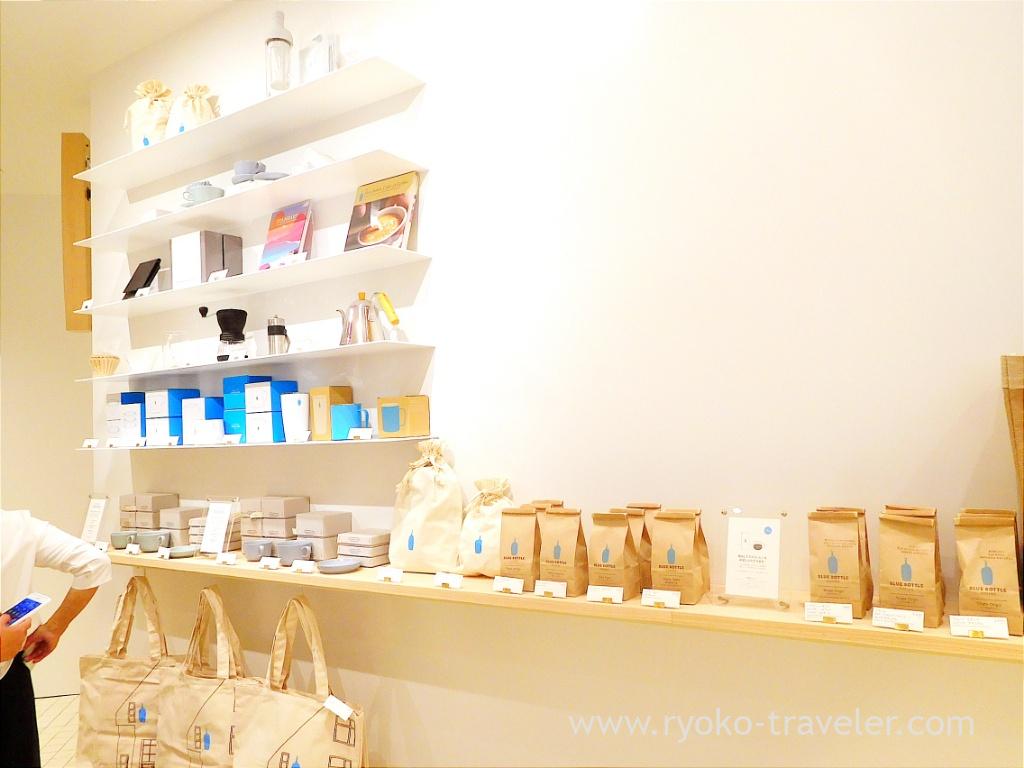 Ginza Six is faced the main street of Ginza. And big. So, you won't miss it.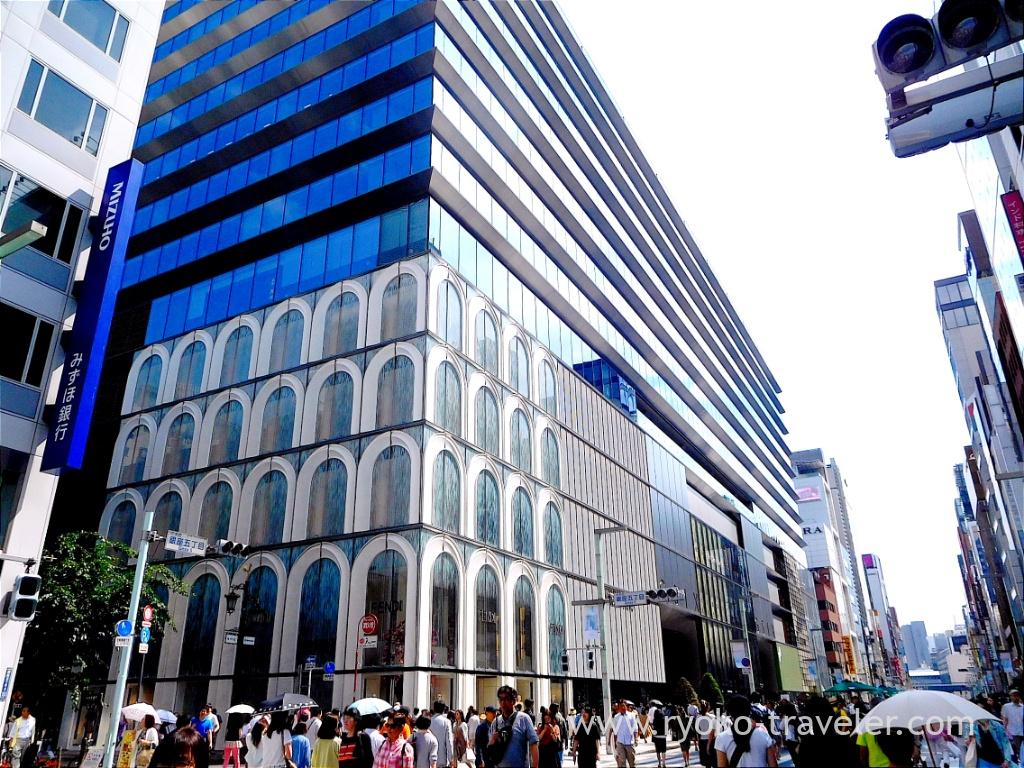 They are located on the B2F of Ginza Six close to the connection with the Ginza subway station. This is the sign of Blue Bottle Coffee. You can find it if you go from subway station, but it can't be seen from Ginza Six.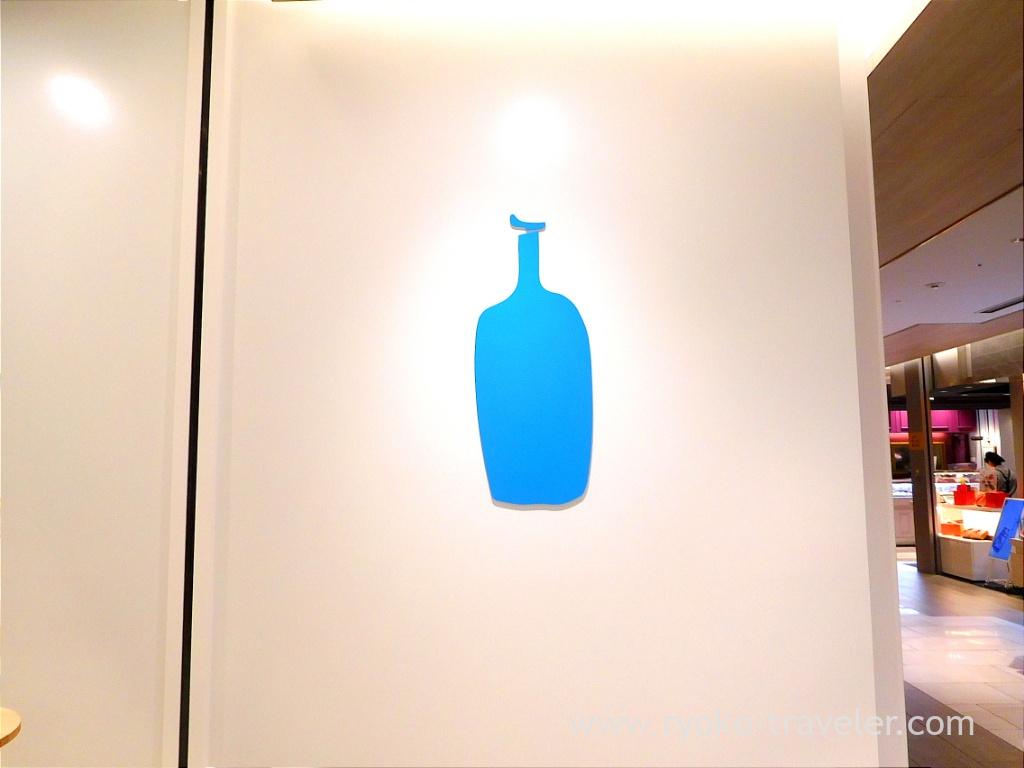 Menu is shown with tax excluded. Another, they prepare seasonal blended coffee and another drinks. And some confectionery. If you have question about their drinks, shop staff will answer politely.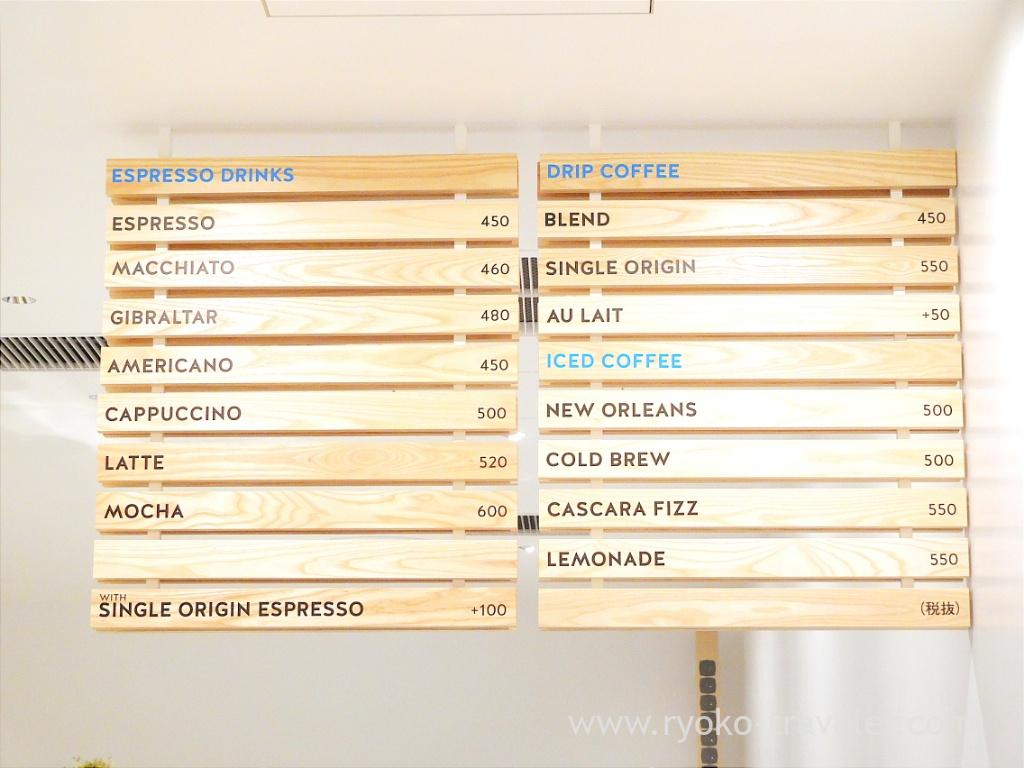 Their shop is wide. Their eating space is divided into 3 areas. As soon as you enter the shop, there're some round counter tables, and a large landscape table is ahead. And there're loose chairs and tables over there.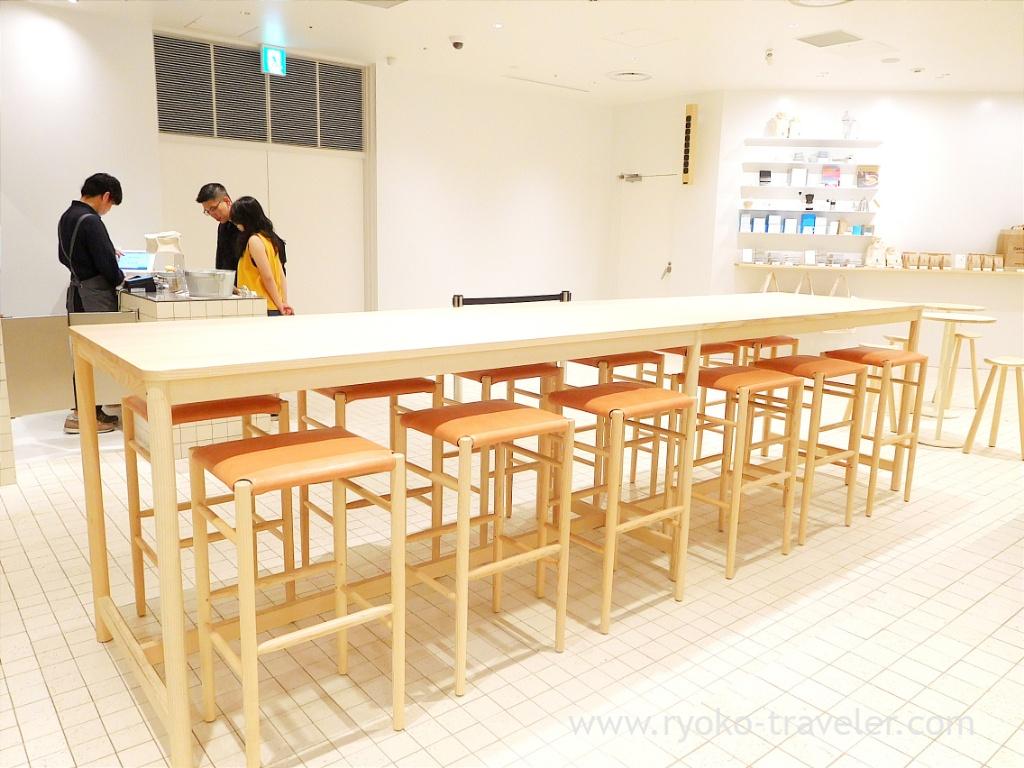 Many people wanted to be seated on loose chair, but I love the bench on the step along the aisle because I can see everything in the shop like this.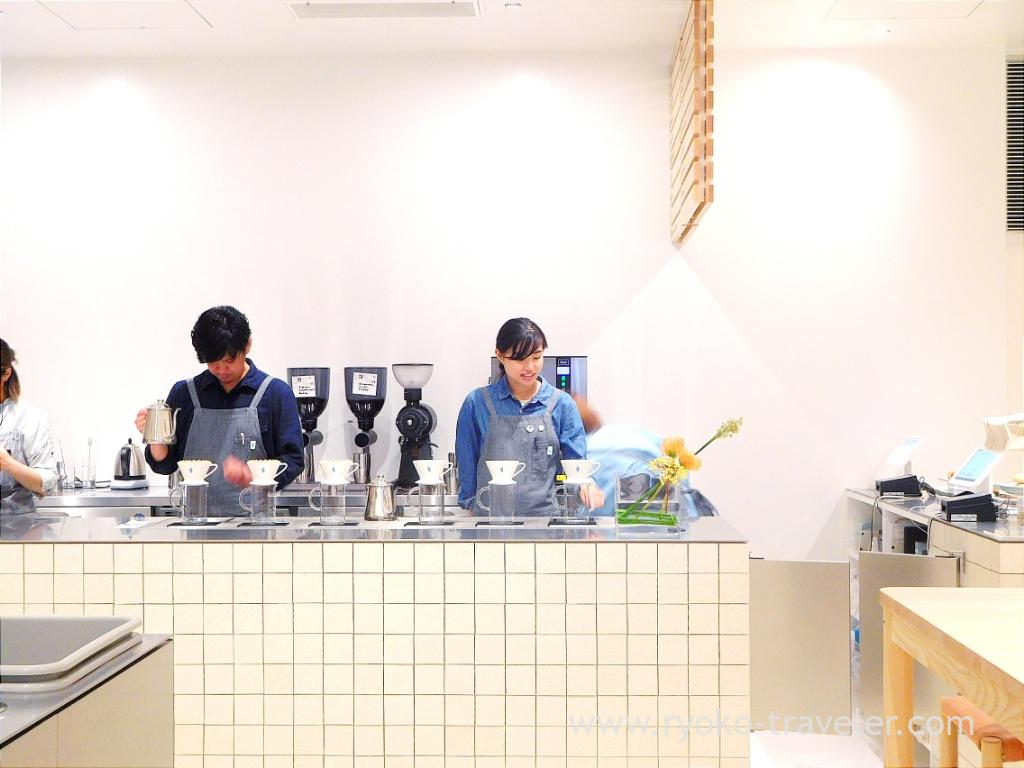 And condiment bar is close :p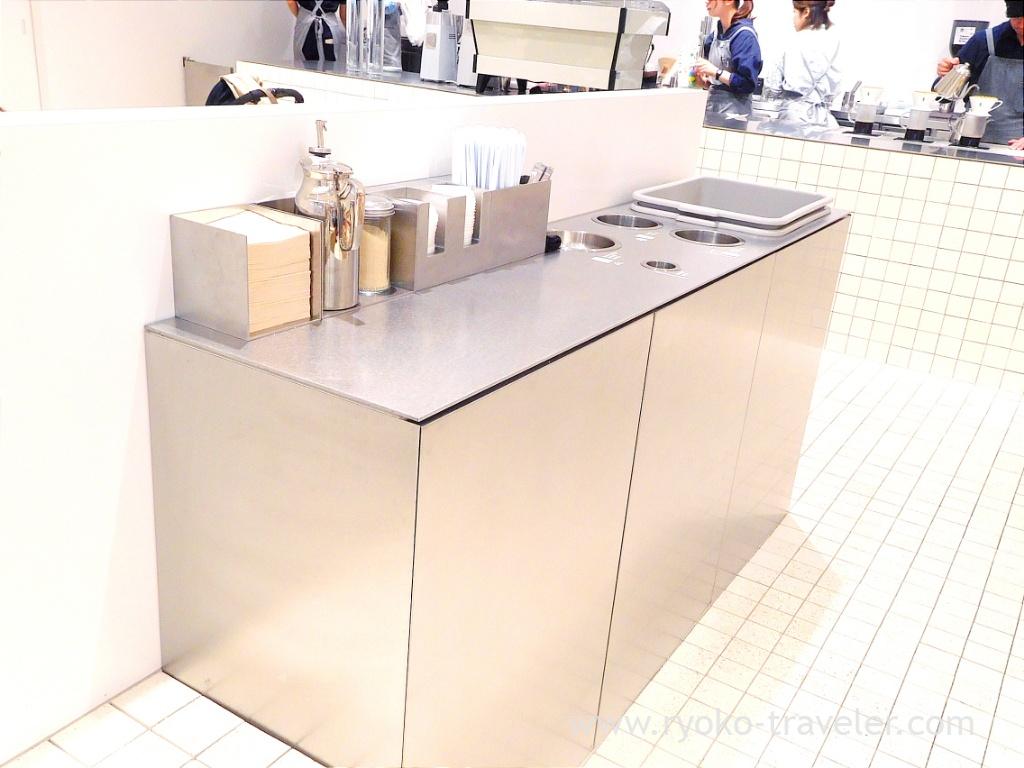 When you order coffee for here, they ask you your coffee in paper cup to go or glass cup. I heard this Ginza Six branch have good cups, so, I ordered my coffee in glass cup.
Though it wasn't crowded, my coffee took about 10 minutes to be served. But they brewed coffee politely.
I heard they pour coffee into cup produced by Iihoshi Yumiko, but my Drip Summer Blend (500 yen + tax) that is seasonal blended coffee was served in such a simple glass cup. And I also bought small chocolate (150 yen + tax) that was put besides the cashier.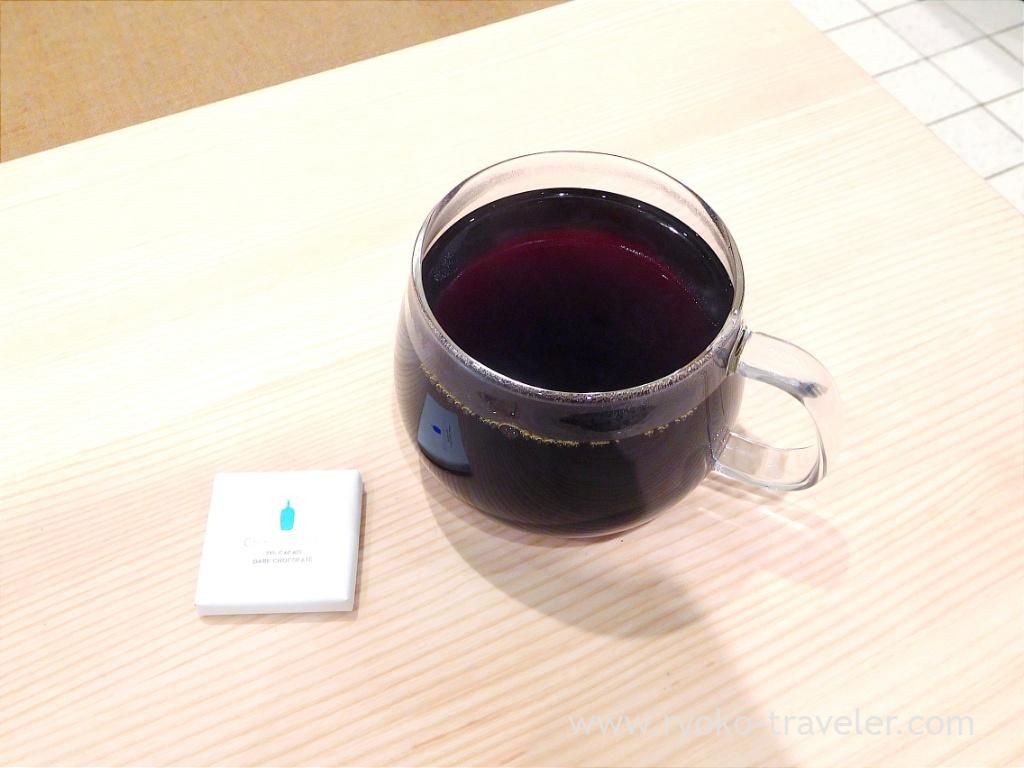 This 71% cacao chocolate went with my Summer Blend very well. It wasn't sweet and bitter. And it had refreshing tastes. Summer Blend had citrus flavor. It was sweet a bit without sugar. This combination is good !
By the way, I knew what they serve coffee in a cup produced by Iihoshi Yumiko is espresso drinks and foods.
About

Name Blue Bottle Coffee Ginza Cafe (ブルーボトルコーヒー Ginza Six店)
Open Morning through night
Reservation Unavailable
Credit card Unavailable
URL Website, Instagram, Facebook

Google Map