I heard there's a popular steak restaurant in the shanty in the residential district.
The restaurant's name is Hiyoko (ビーフステーキの店 ひよこ). They're said to be the best steak restaurant in Ishikawa prefecture. So small house. You think they serve foods at inexpensive price from its appearance. But be careful. They serve steak only and It's 12,000 yen ! And you need to reserve in advance. They have only 8 counter seats in the house.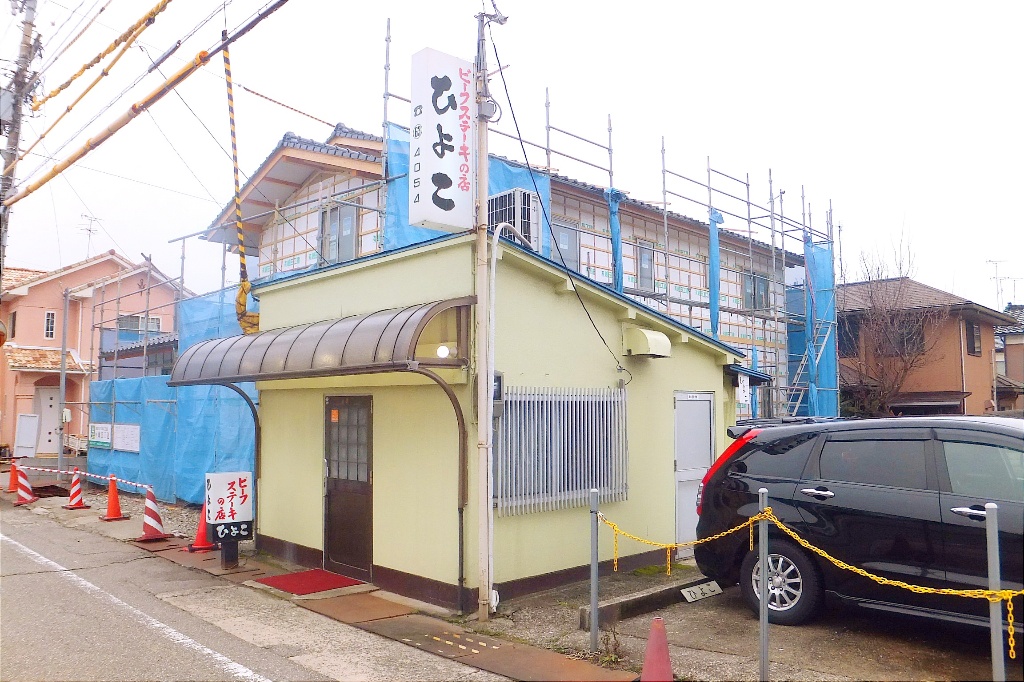 After we opened the door and said to them that we reserved in advance, they took us to the seats. They serve Kuroge Wagyu beef steak (黒毛和牛ビーフステーキ, 300g) only. So, we didn't have to order. After a while, the lady served salad and hand towel to us.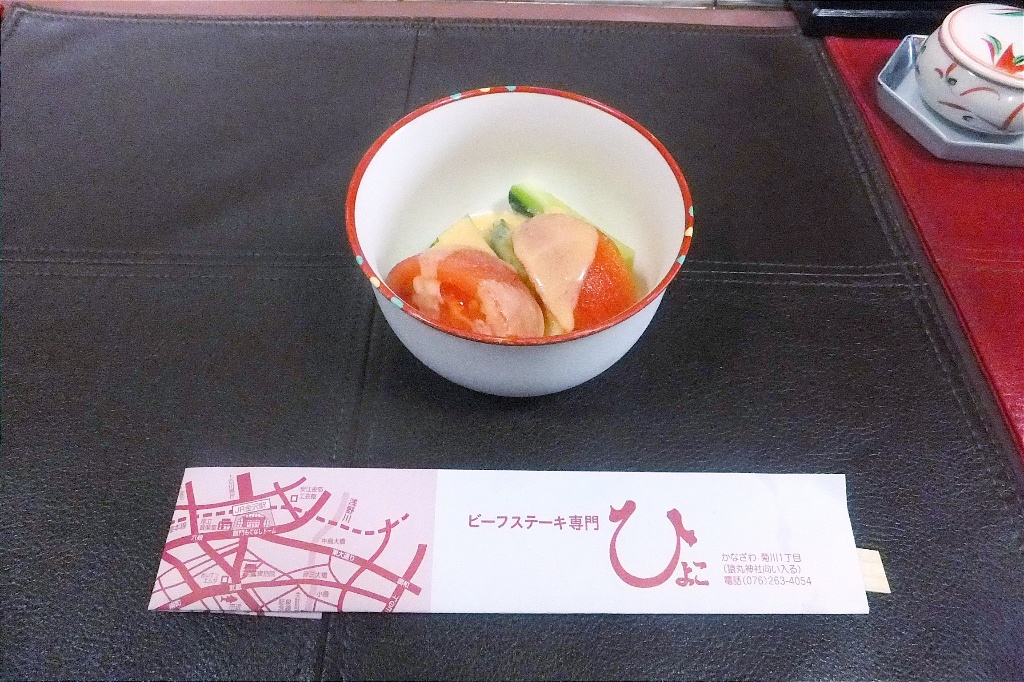 Tomato and cucumber. Those were fresh.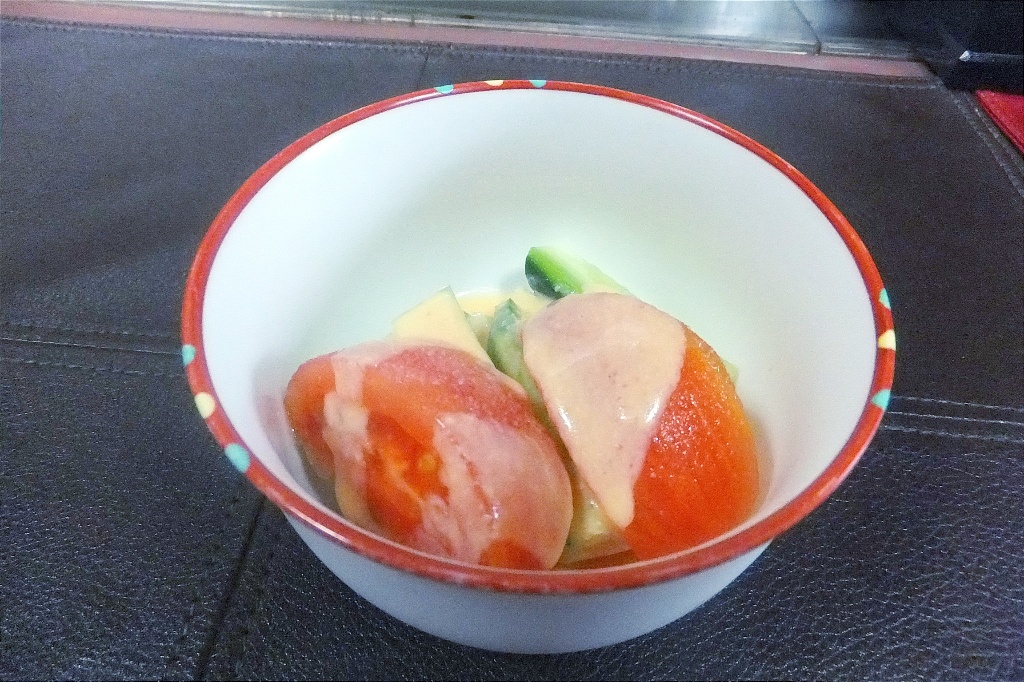 And the chef started to cook meat in front of us with iron plate. The meats were marinated with oil in the plastic box in advance.The smell was good 🙂 After 10 minutes or so, our steaks were served.
Abundant flavor of grilled fillet with rare was awesome. And shiitake mushroom, onion, eggplant, potato, sweet chili was on the same dish.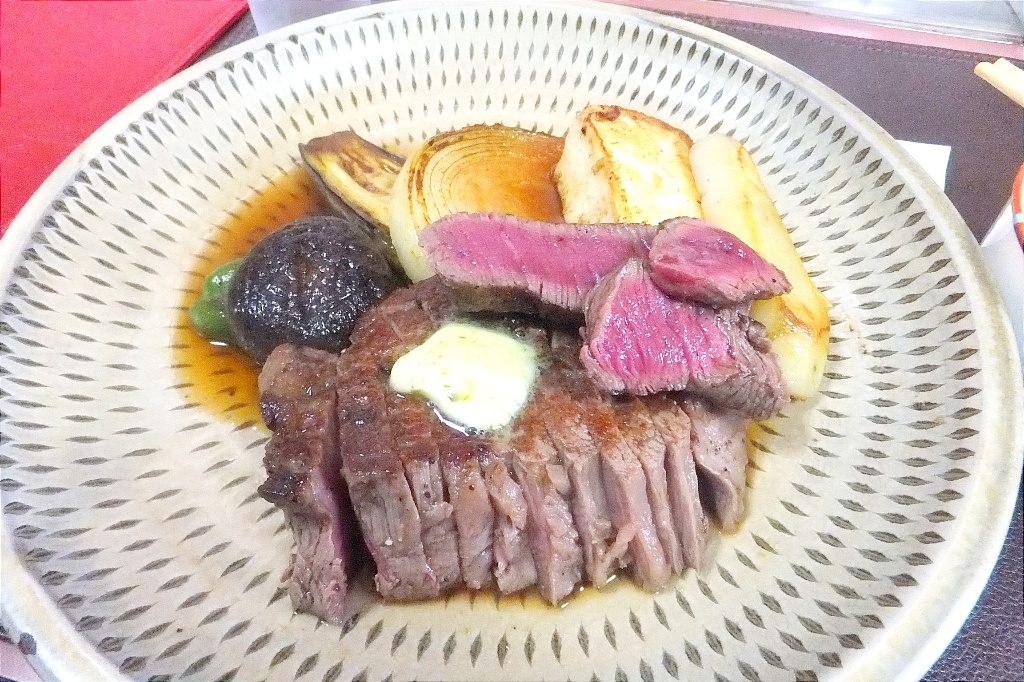 The chef marinate Kuroge Wagyu beef before grilling. So the rare steak was so soft and delicious.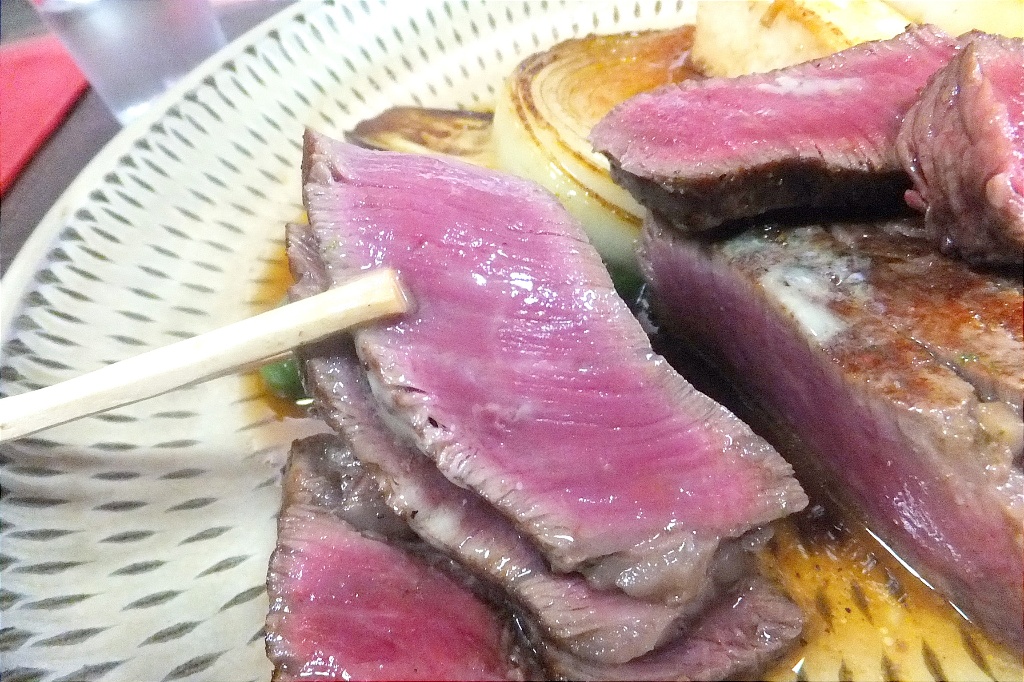 I think it go with rice very well, but they don't serve rice. Steak only.
About

Name Hiyoko (ビーフステーキの店 ひよこ)
Open Lunch, dinner
Reservation Required
Credit card Unavailable

Google Map