My friend asked me to join dinner at Bar MATSU in Mitsui Garden Hotel Nihonbashi Premier. She said they offer valuable plan on
Ikkyu.com.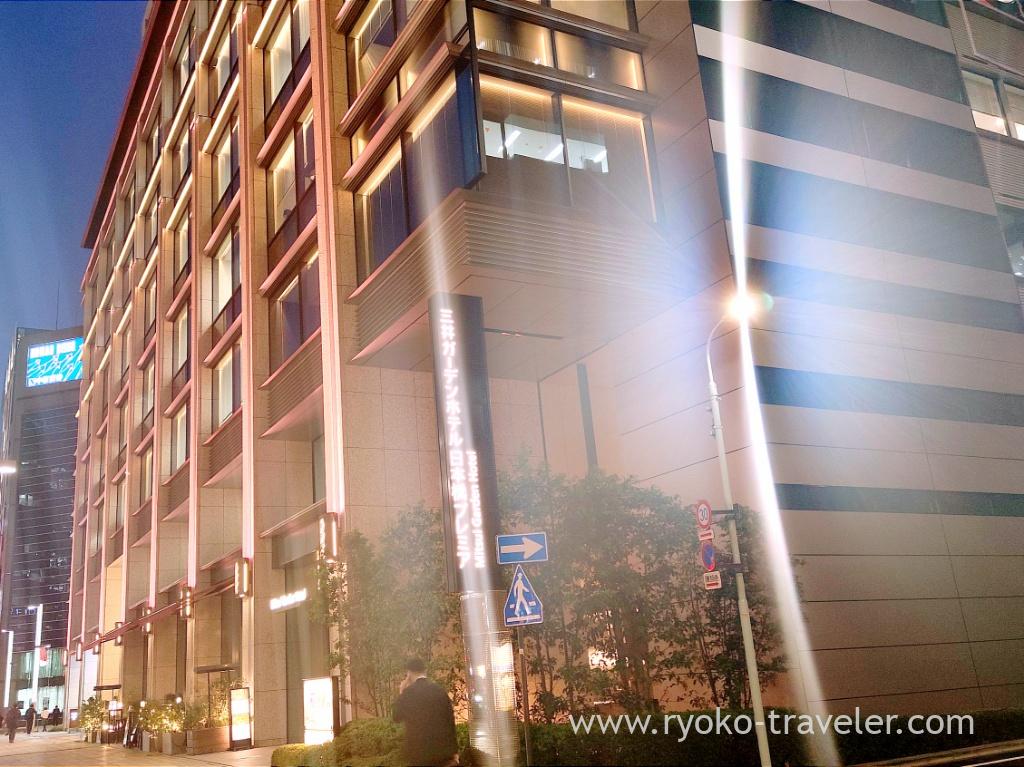 Bar MATSU is on the 9th floor in the hotel. There's a elevator on the right at the entrance. Bar MATSU is very simple and small bar. They seemed not open to everyone freely usual. I think it's for guests who stay in the hotel or have dinner at Asada on the same floor.
The view out of the window. Good.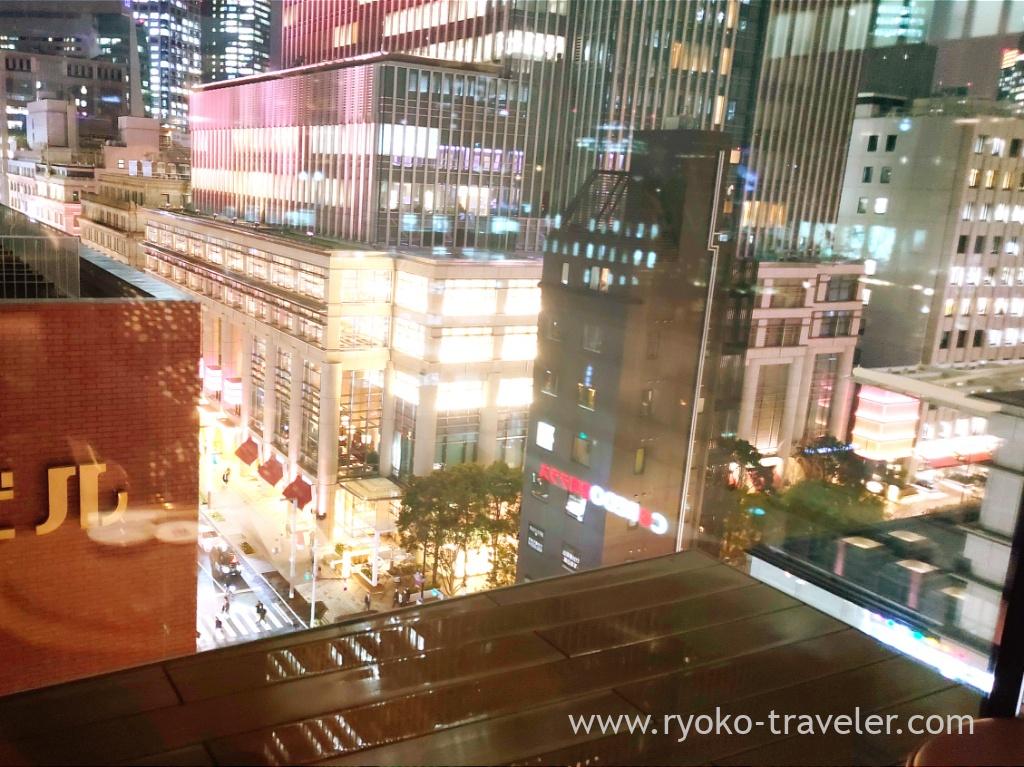 Our plan was 3630 yen (10% charge excluded) having light meal plus one signature cocktail. Light meal can chosen from cutlet sandwich and soba. Of course, we could order another drinks and foods, too.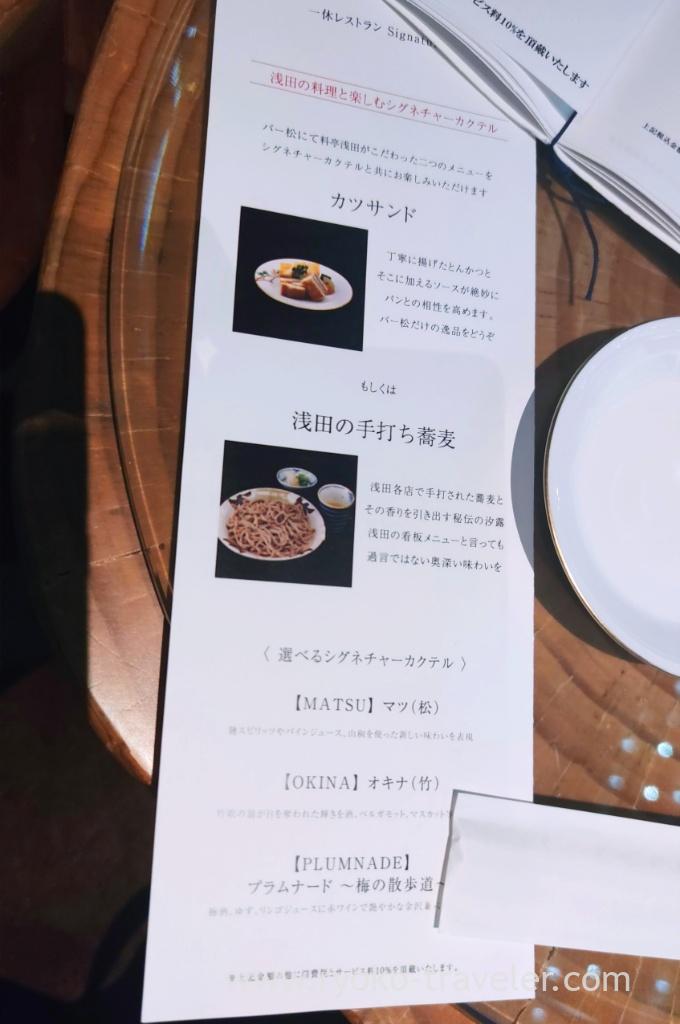 One cocktail can be chosen from three signature cocktails (Matsu, Okina, Plumenade). I chose plumnade. Because it have plum, so its name is plumnade, not promenade 😉 This cocktail was the lowest cocktail in the degree of alcohol. It's like juice. It have light sourness of plum and the sweetness of apple. Good.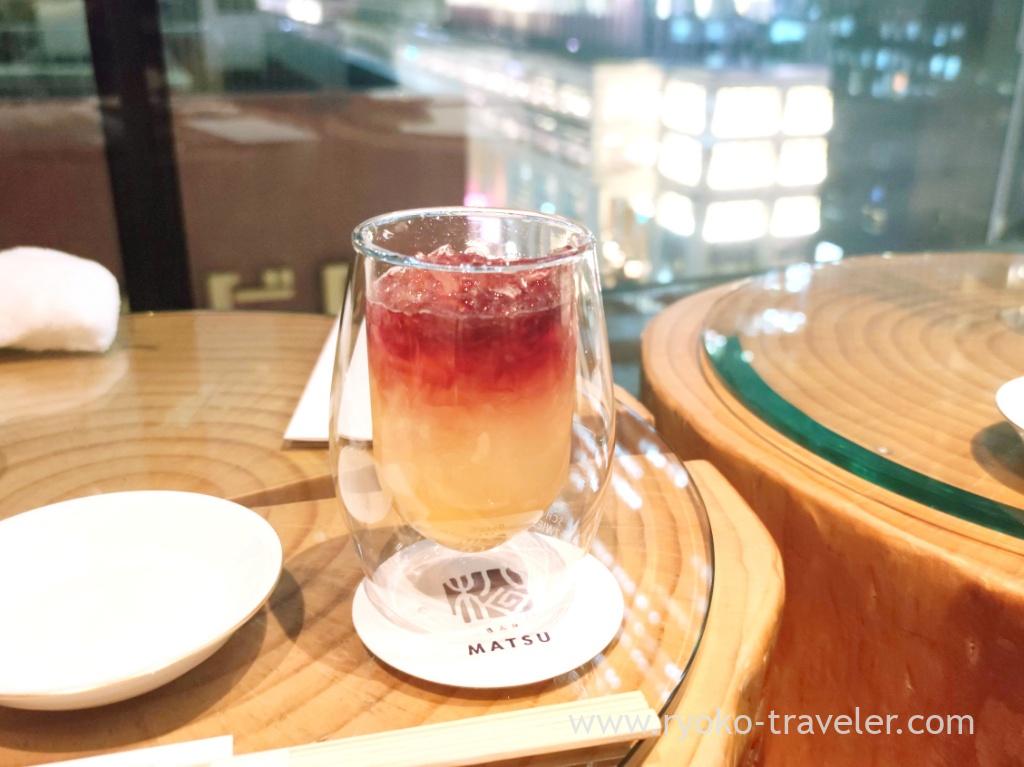 So… I felt like having stronger drink as second drink :p Yamazakura Pure Malt Sakura Cask Finish on the rock. This whiskey is limited one. I enjoyed the smoky flavor after sweet cocktail.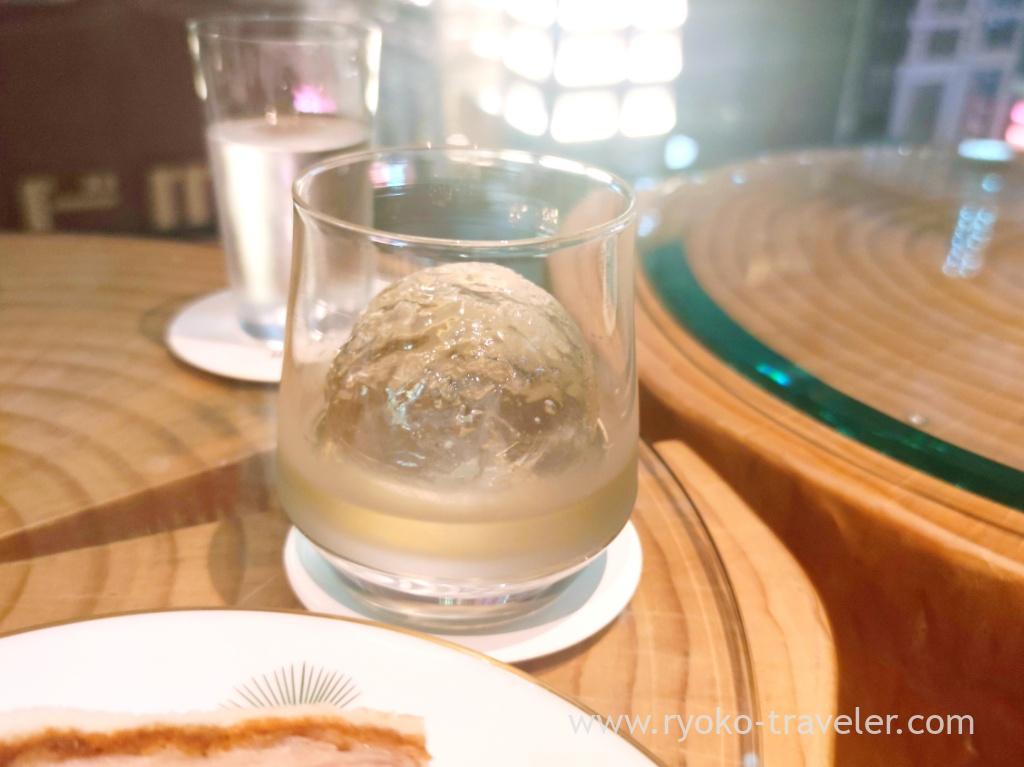 I know cutlet sandwich at bars is delicious. So, I ordered cutlet sandwich. Everyone ordered ;)The amount wasn't enough for dinner, and we ate up soon. Because it's delicious ! The breads became so soft because it get the water and oil of cutlet. The breads were thin. And the cutlet was thick. Good 🙂 Also the pickles were good intervals.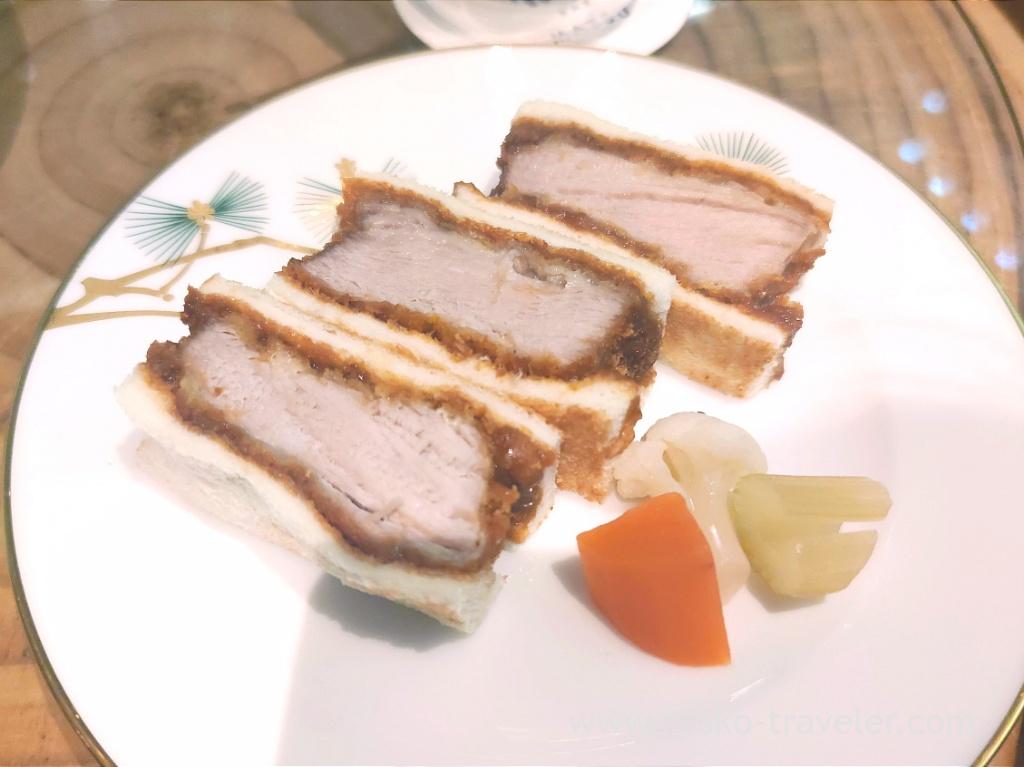 Whiskey and night view of Nihonbashi. Awesome time after work.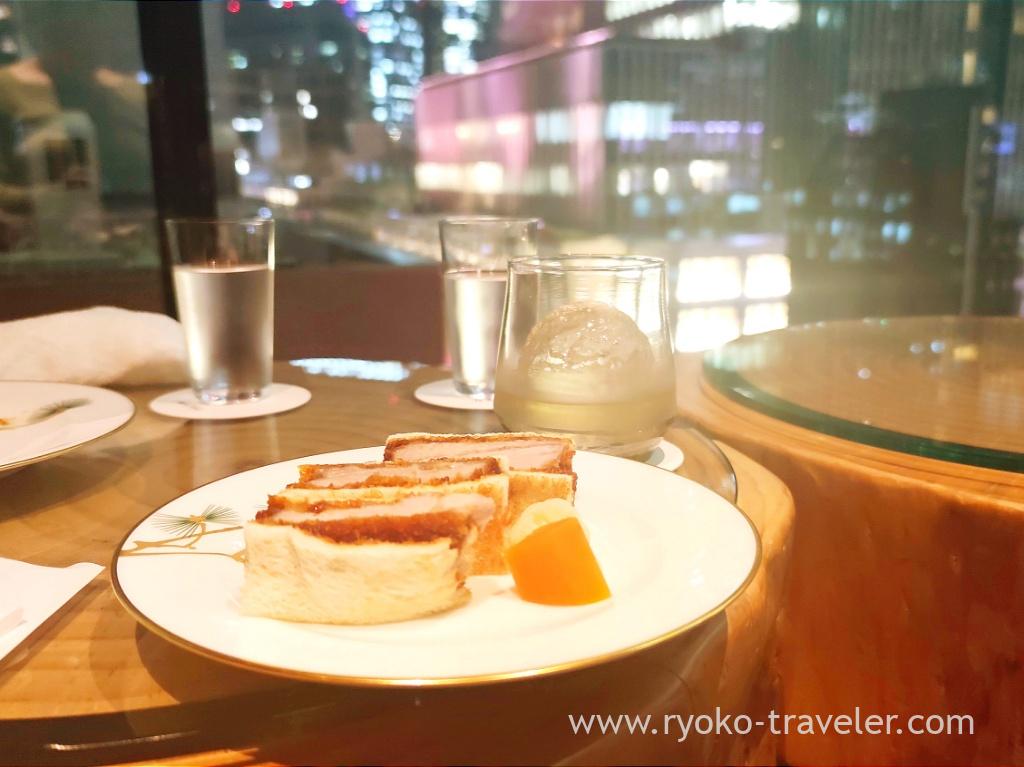 About

Name Bar MATSU
Open Dinner
Reservation Available (
Ikkyu.com)
Credit card Available
URL Website

Google Map