I wanted to eat ahi cutlet and found there's a high-reputated restaurant in Kaimuki. The restaurant's name is 3660 on the rise. And I mailed to them about reservation. They answered there's vacant table, so I reserved. It looks like an exclusive restaurant… I was a little nervous before getting into the restaurant.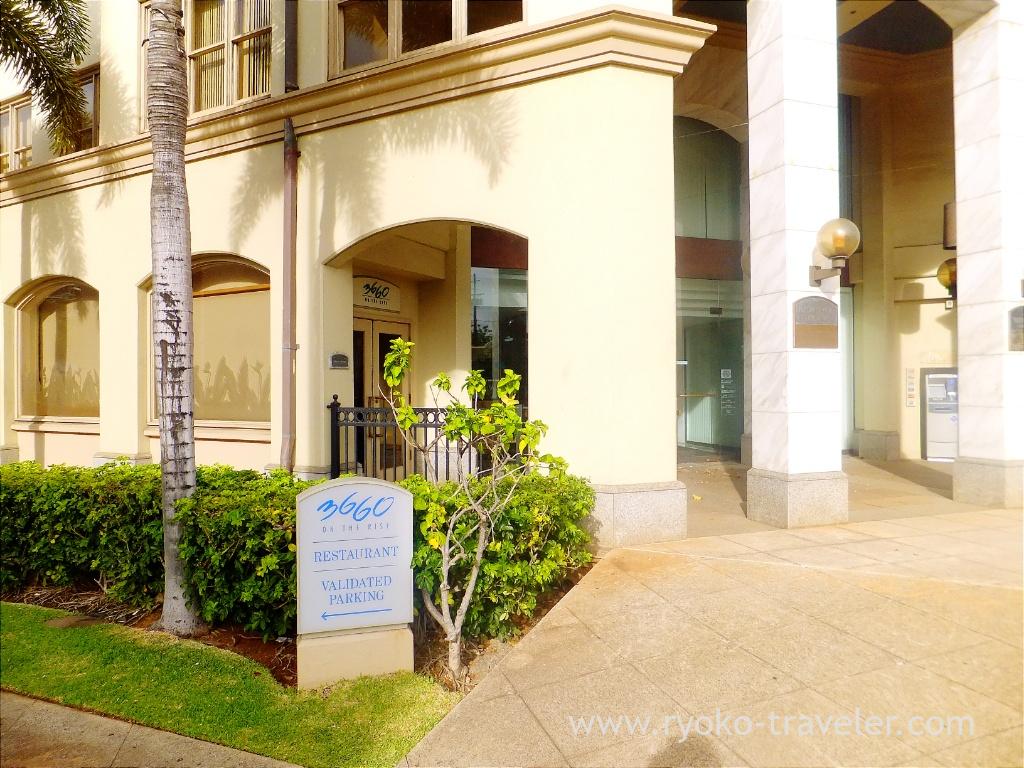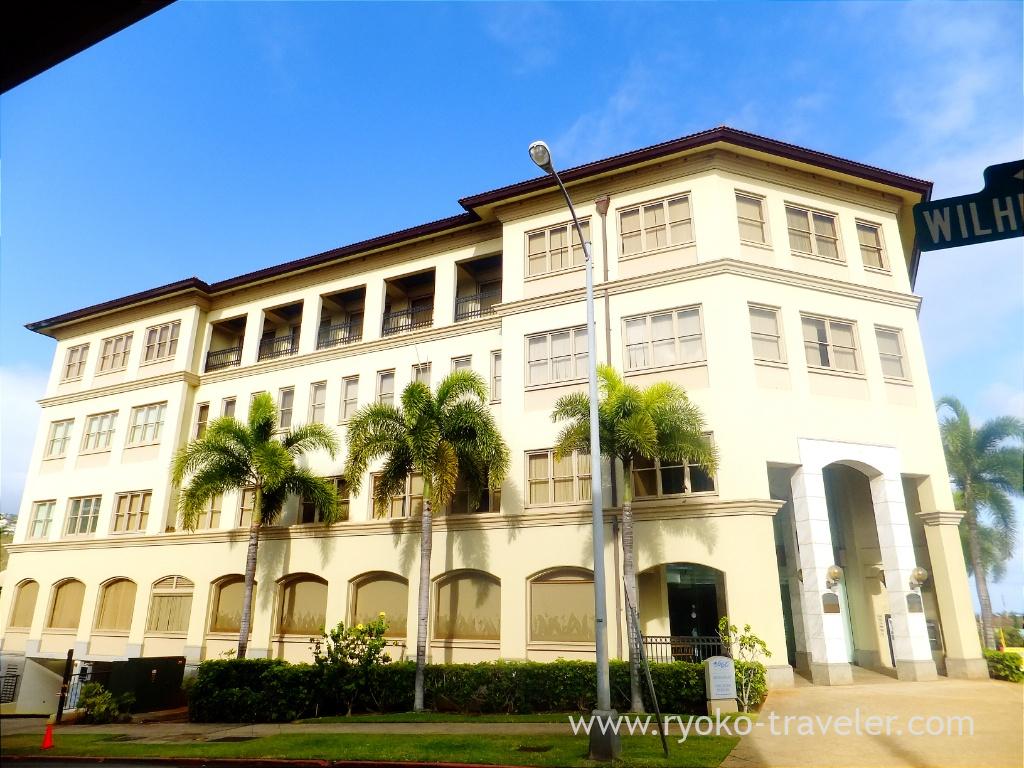 They say casual wear is OK. I wore muu muu that is a Hawaiian formal wear.
But no one was in muu muu except me :p
Their kitchen is so wide and it can be seen from tables. So many people were working.
The waiter recommended me Hawaiian beer all the same. So, I ordered Longboard beer. It had light tastes. Even I rarely drink beer, the beer was easy to drink.
I chose dinner course ($54) having steak and ahi cutlet.
At first taro bread was served. It had red color. It was springy and springy.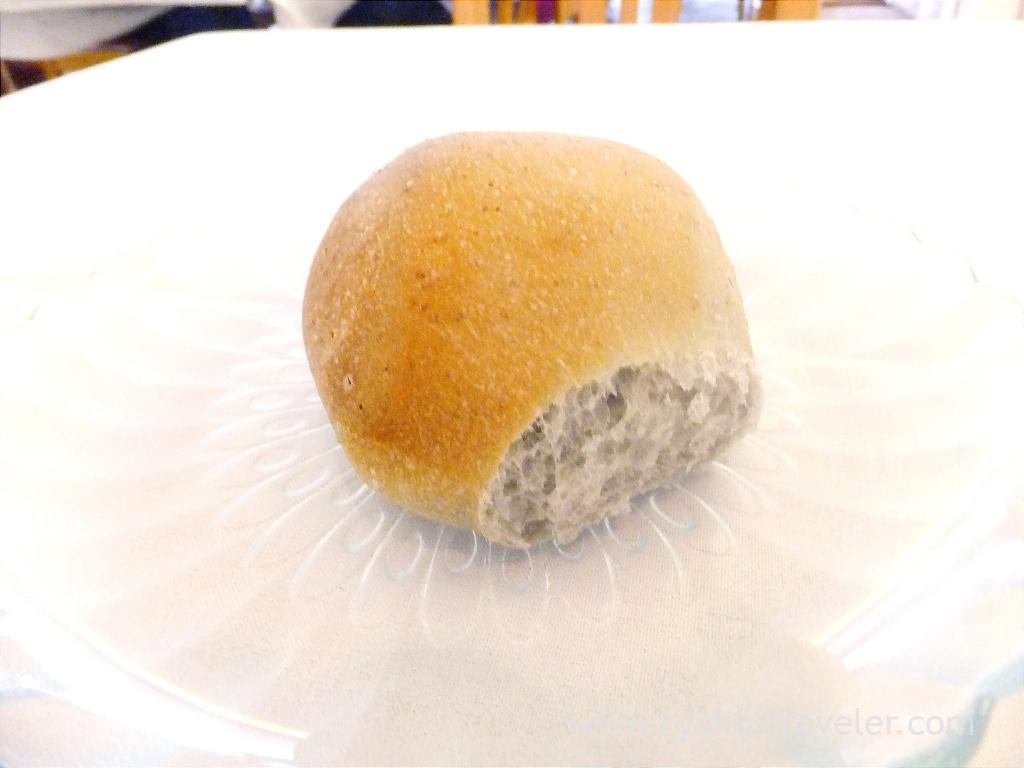 And then, Ahi katsu was served. Though it was fried deeply, its inside tuna was still cold. Still fresh and raw. Delicious. But the vinegared rice was not good. Why vinegared rice… Because tuna ?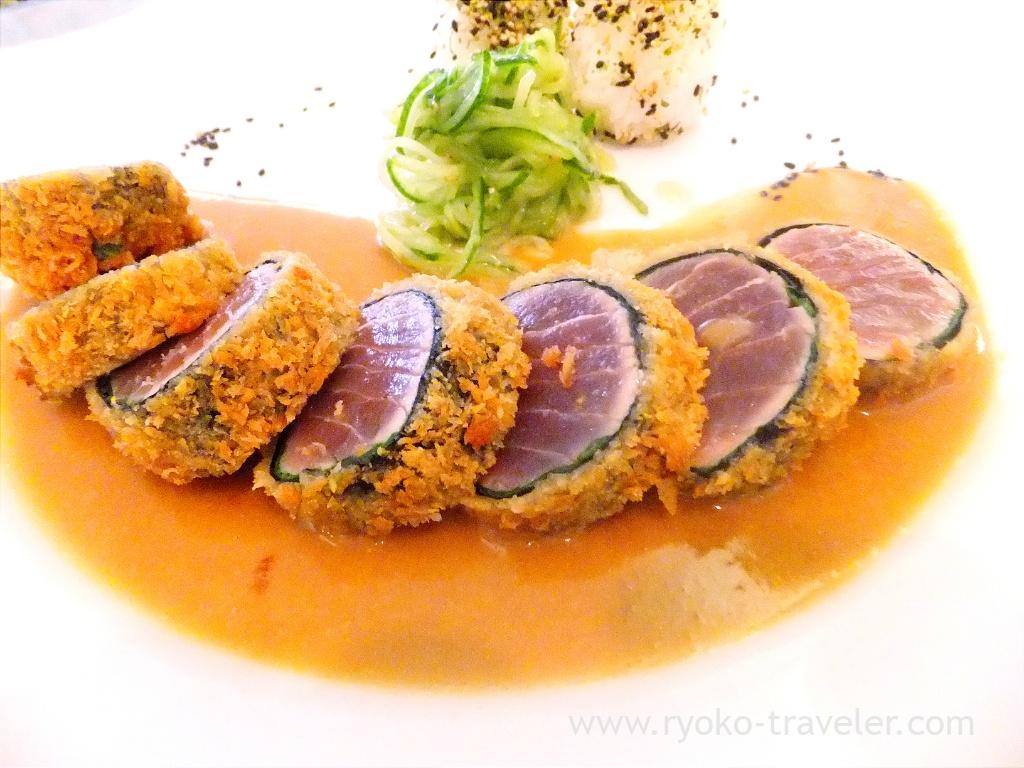 Next, steak was served. New York Steak Alea. Large steak. But too large for me after ahi katsu. So, I asked the staff that I want to bring leftover steak to my hotel. Most beef meats eaten in Japan are fatty and soft, but the beef meat was chewy and it had strong taste of meat. it was beef meat among beef meats 🙂 It tasted really good.
Though there was no microwave oven in my hotel, I enjoyed eating them next morning. It didn't become hard.
Last, chocolate Soufflé cake was served. Normally it was served with ice cream together on the dish. But they served ice cream on another dish because I wanted to bring Soufflé to my room. The chocolate cake had so rich taste of chocolate. I wish I had bigger stomach. I managed to eat up the ice cream, and ate the cake just a bit. Also I took the leftover cake to my hotel.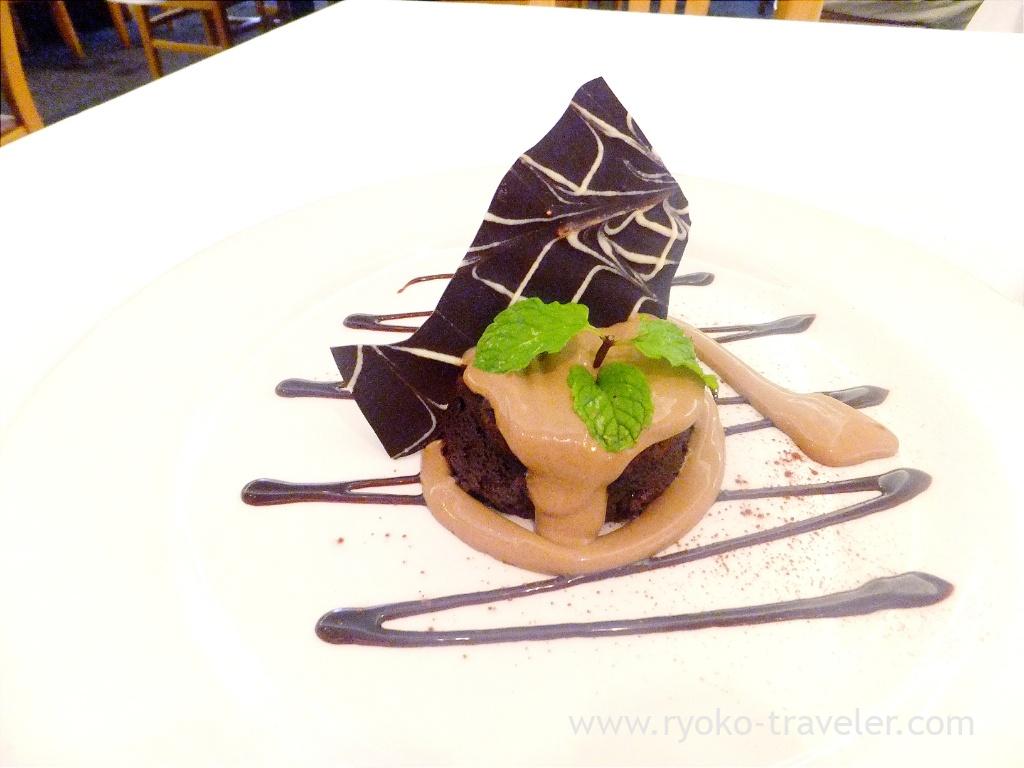 I saw the elderly couple next to me shared two dishes happily, I regretted from my heart that I ordered such an amount of foods ! The waiters could speak Japanese a bit, and the best thing was they were very comfortable and friendly🙂 I had very happy time at there except mistook the amount of my foods … 😛
About

Name 3660 on the rise
Open Dinner
Reservation Available
Credit card Available
Website Website, Instagram

Google Map