We missed crepe shop that located in front of the station, but new crepe shop was open in Motoyawata. Their name is Yoshida Crepe (ヨシダクレープ). They are in Yamaguchi crepe group that is expanding mainly in Ichikawa city.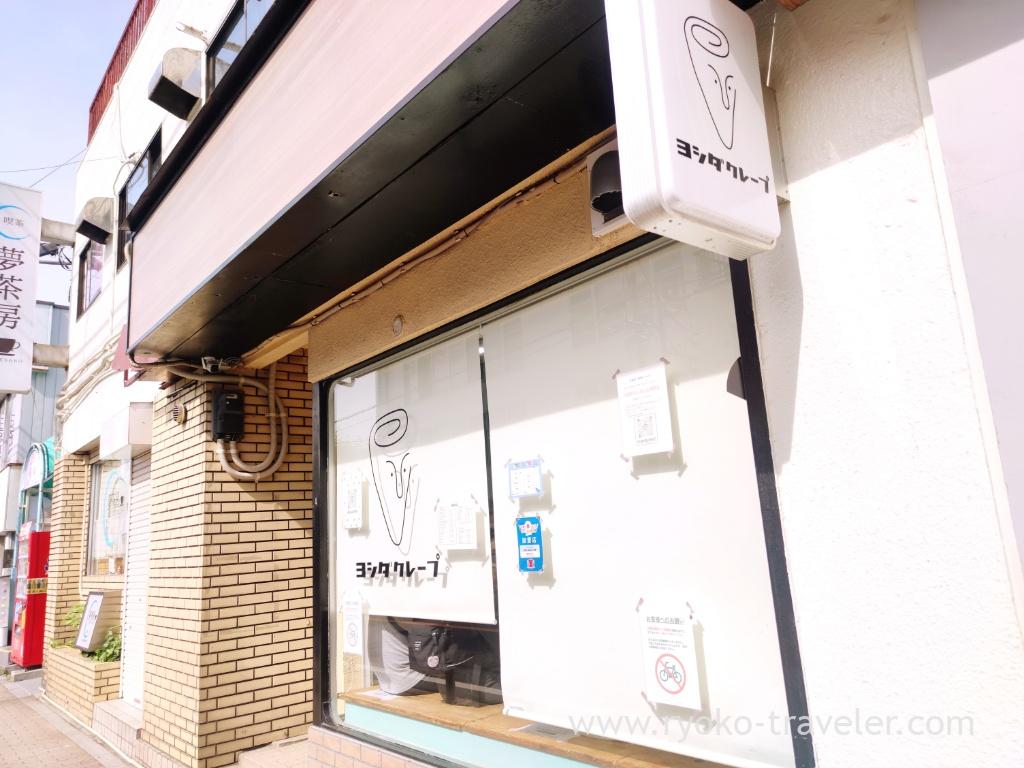 They take order at the counter, and we can get number tag in change for money. And they call number and we can get crepe in change for number tag.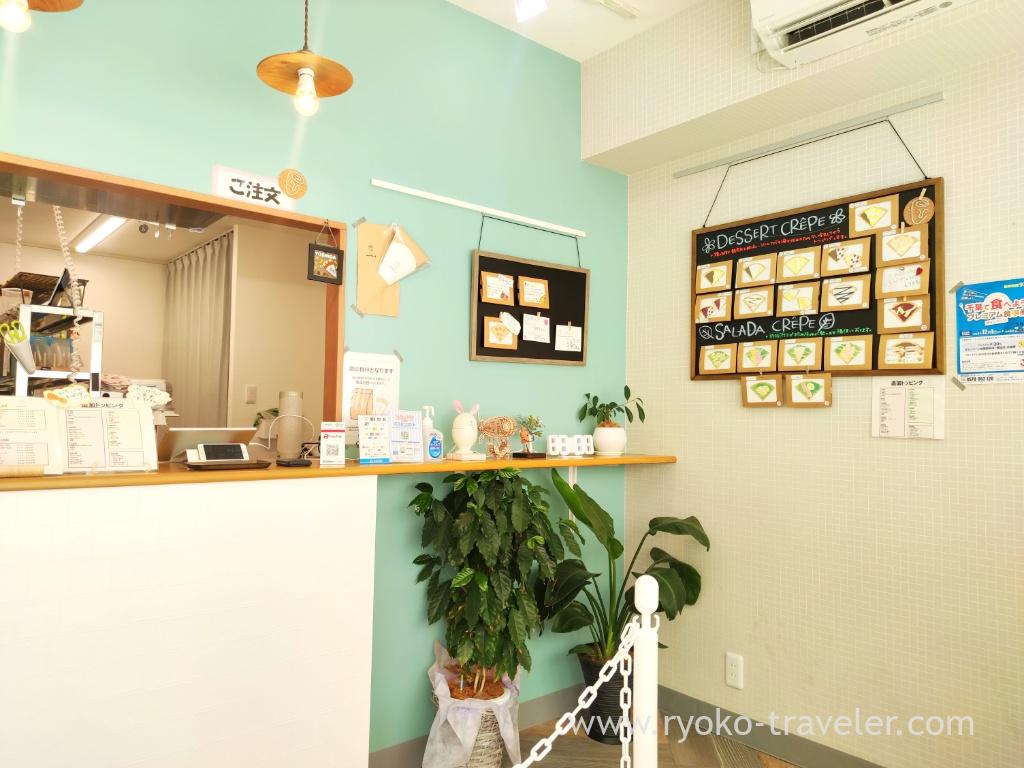 Mint green and white wall is cute. There's a bench along the window. It's for For here and waiting for crepe. I'm glad that we can eat there. I like eating fresh crepe 🙂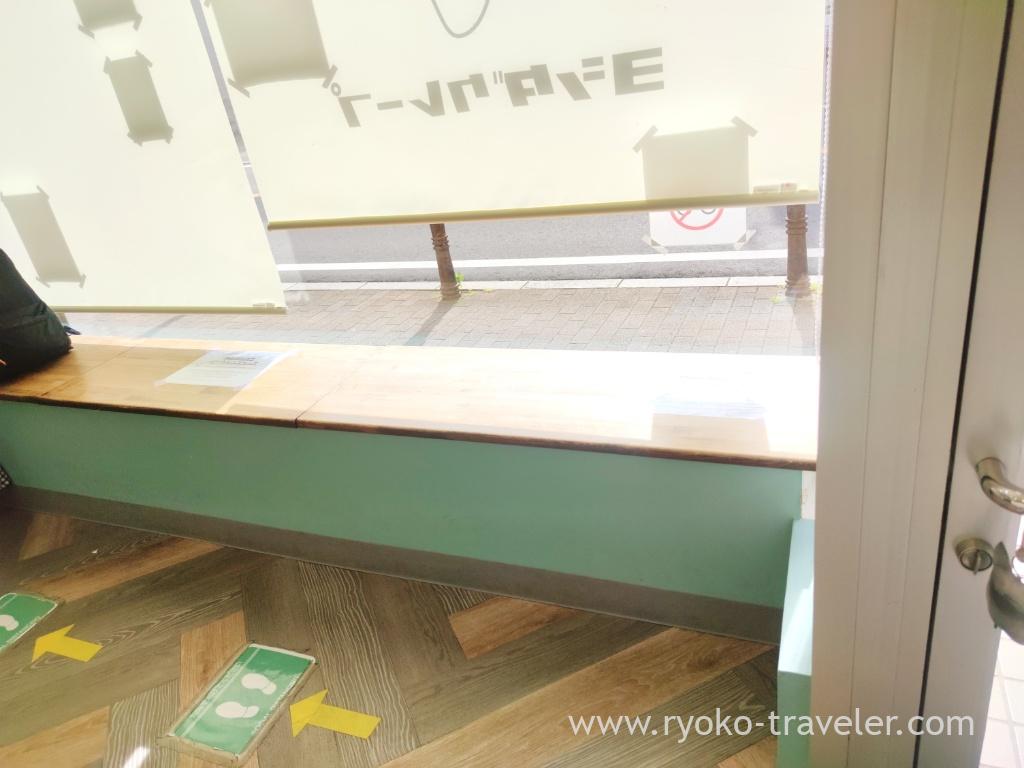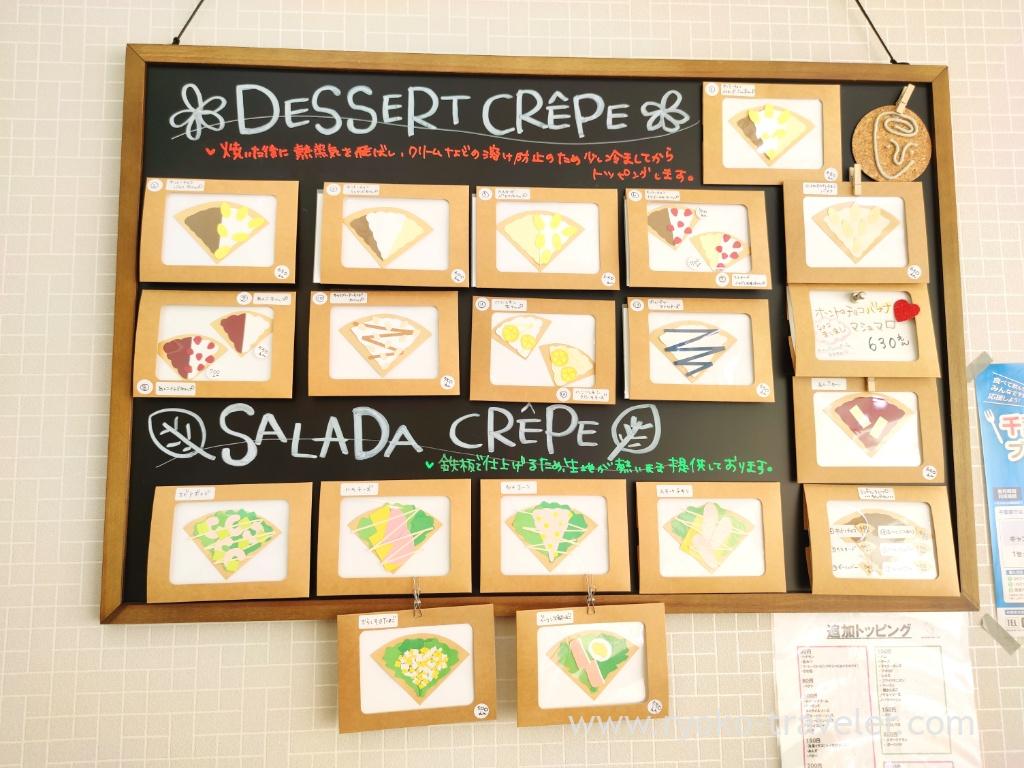 Crepe menu. "Honto no Choco (ホントノチョコ)" is their specialty. They don't use ready-made chocolate syrup and sauce. They make them from chocolate flakes. So, they call their chocolate syrup and sauce "Honto no choco". Honto means "genuine". The have both sweet crepe and non-sweet crepe.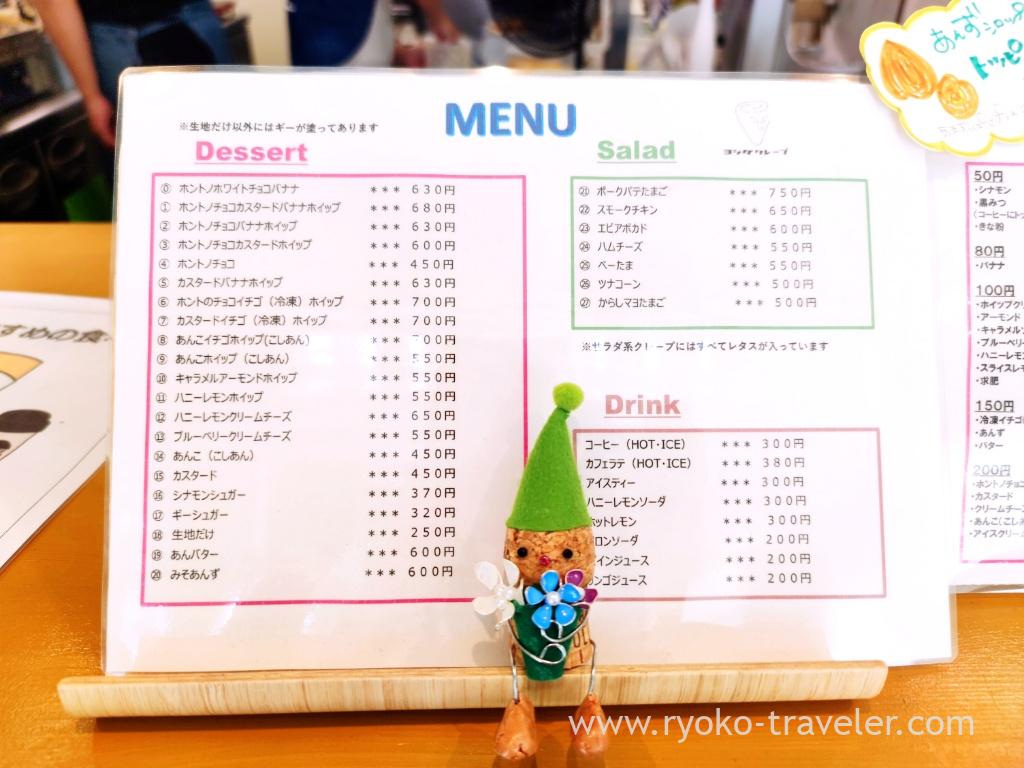 The accept additional toppings.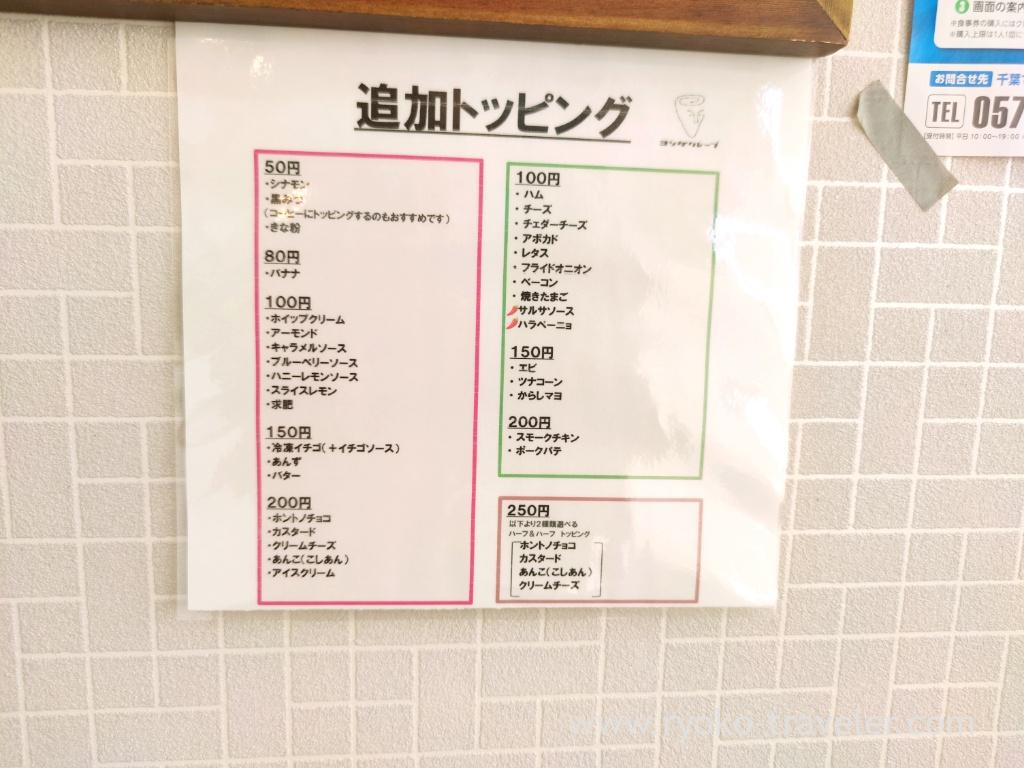 I ordered Honto no white choco banana. The dough is thick and had springy texture. This was the first time to eat such a crepe ! It was made by organic flour, whole grain, and ghee. I was surprised ! I haven't eaten crepe having ghee ! Speaking of ghee, I imagine Indian foods !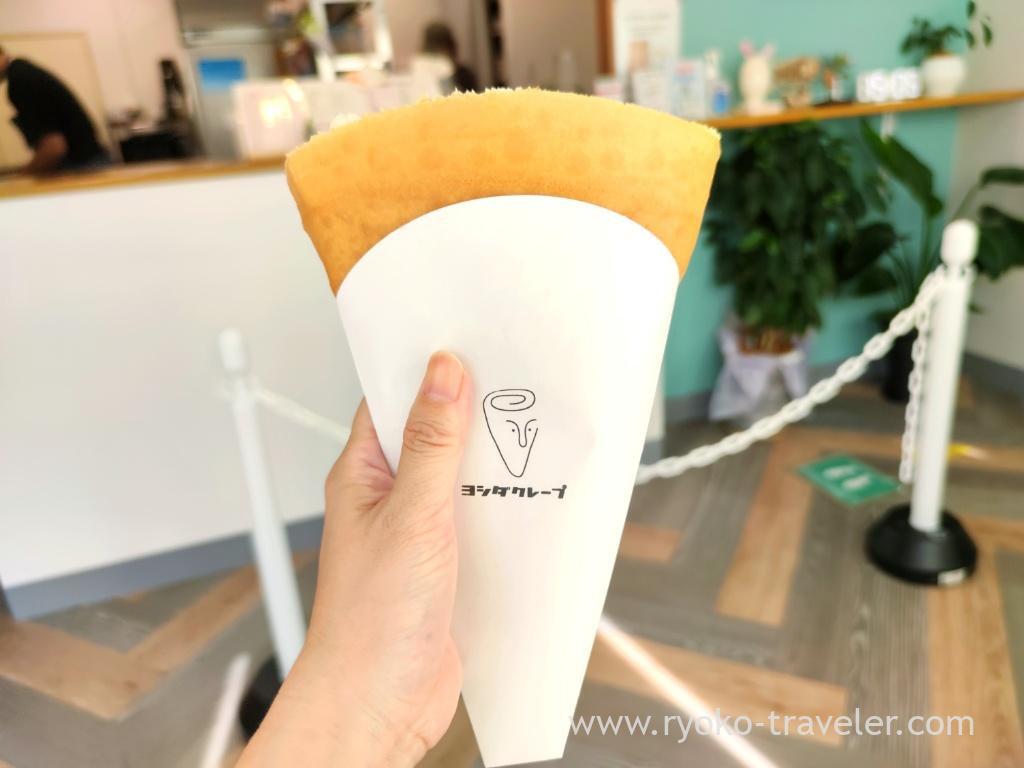 This thick and springy texture made me feel full soon. Honto no white choco was sweet. Also it had flavor or liquor. I want to try another crepe !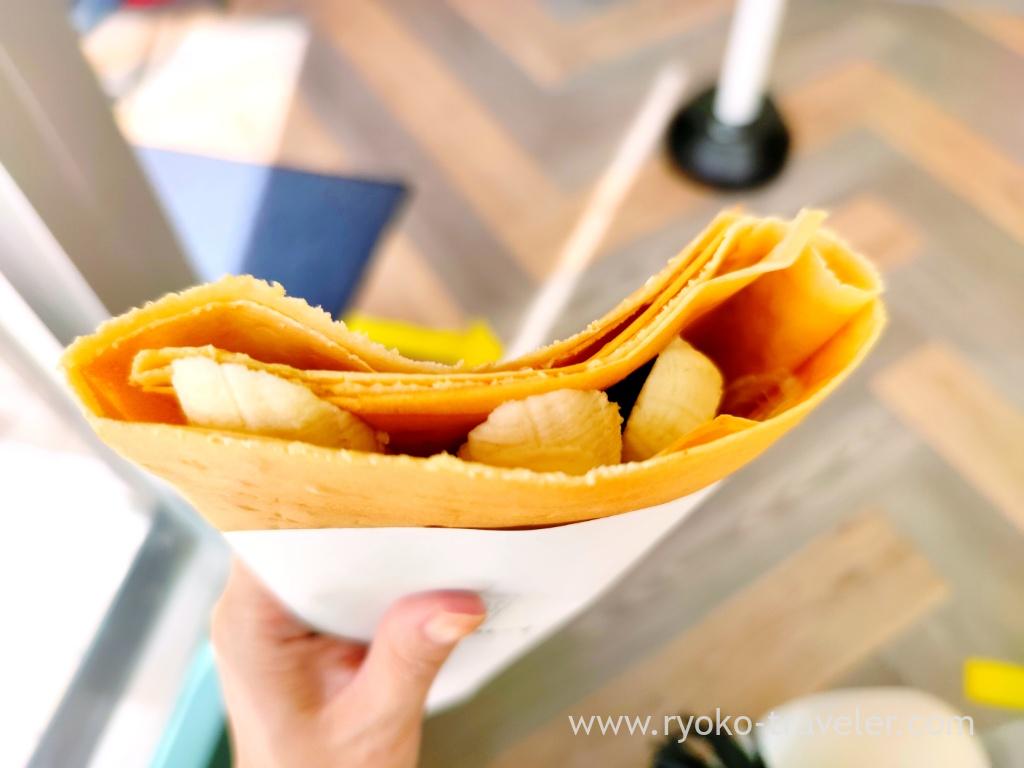 About

Name Yoshida Crepe (ヨシダクレープ)
Open Day through evening
Reservation Unavailable
Credit card Unavailable
URL Instagram

Google Map