Recently I visit Tsukiji for breakfast so frequently, and mostly I entered into Yonehana or Odayasu. I decided to visit Yonehana (米花) that day, too. They have chef's choice (= omakase) set and they serve it automatically to regular customers. So, they are good for me in that they serve my breakfast automatically without thinking.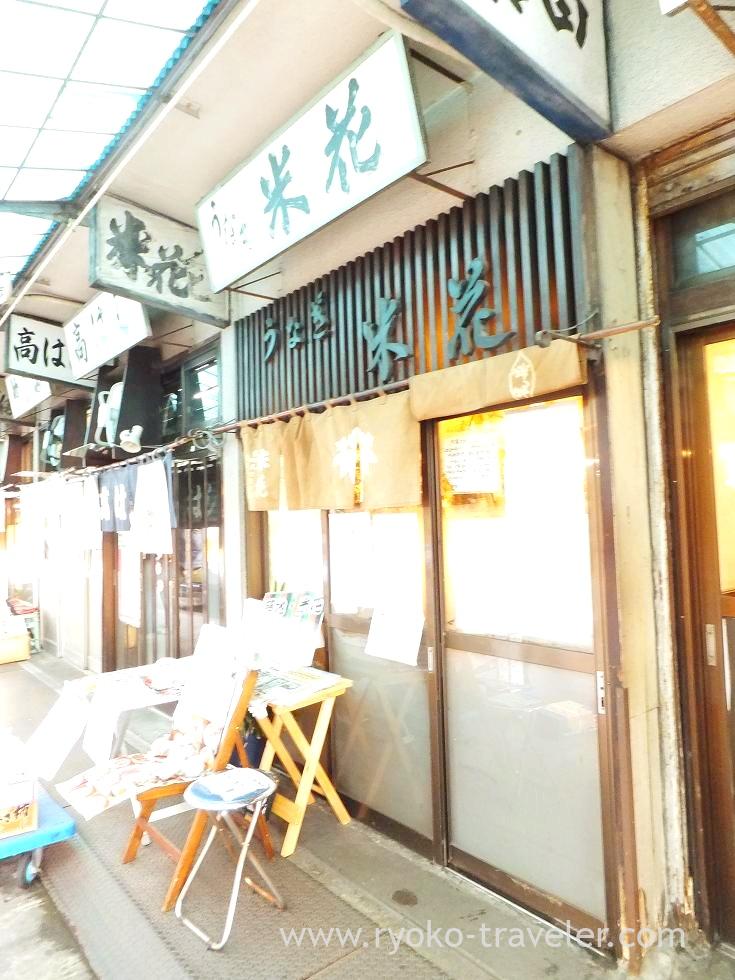 That day's chef's choice was sashimi and boiled vegetables with soy sauce and sugar.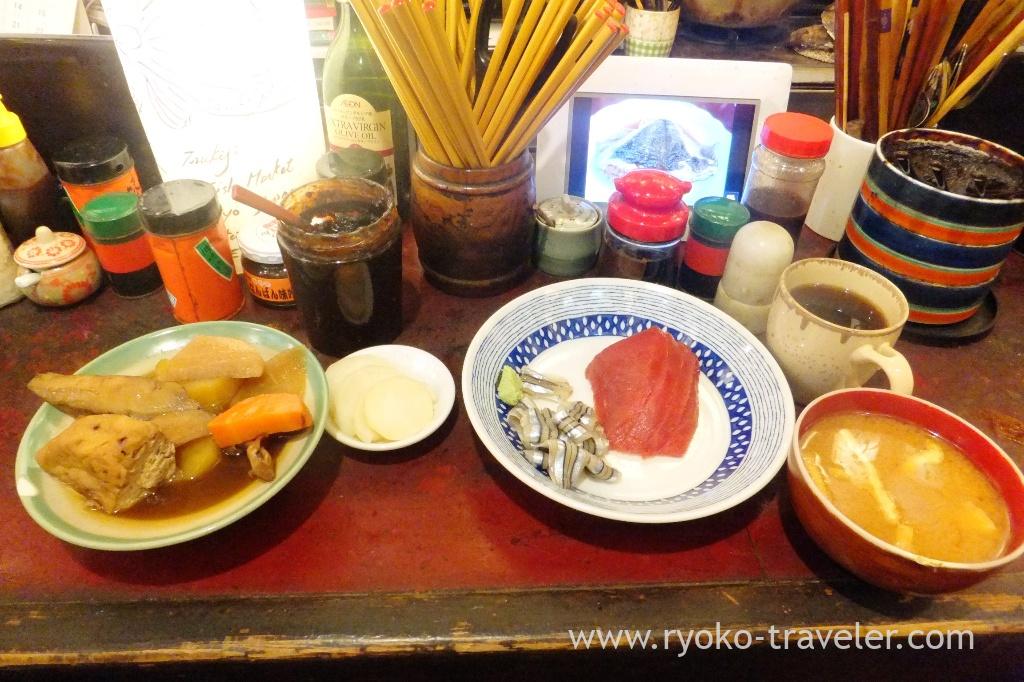 Sashimi. Tuna and silver-stripe round herring called Kibinago in Japanese.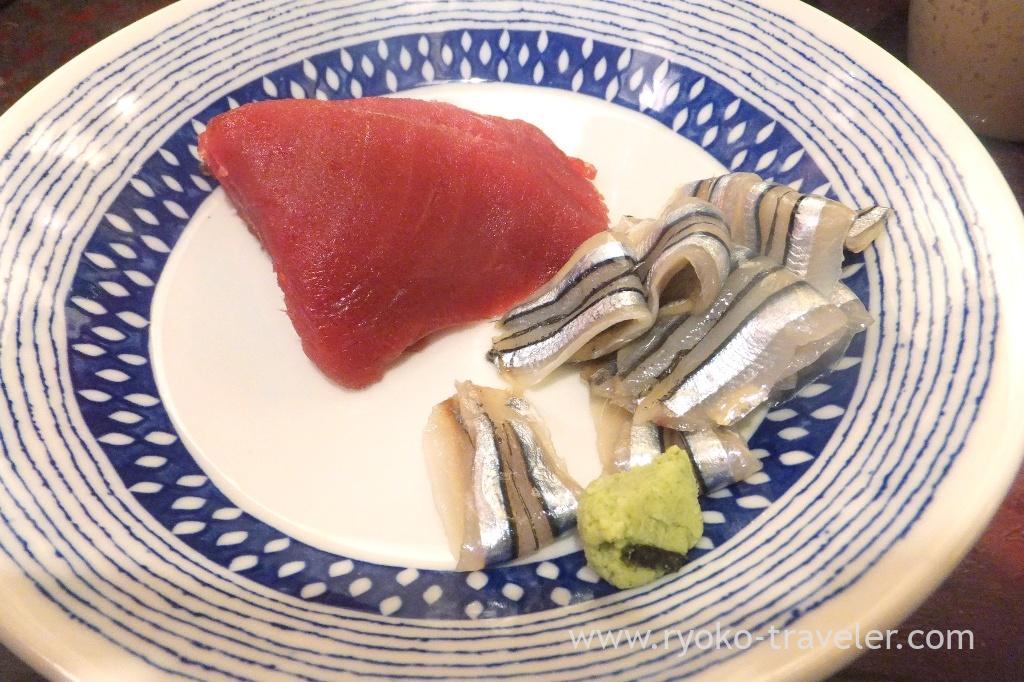 The tuna was cut thinner than usual. Its size was large as usual :p
The silver-stripe round herring was vinegared lightly.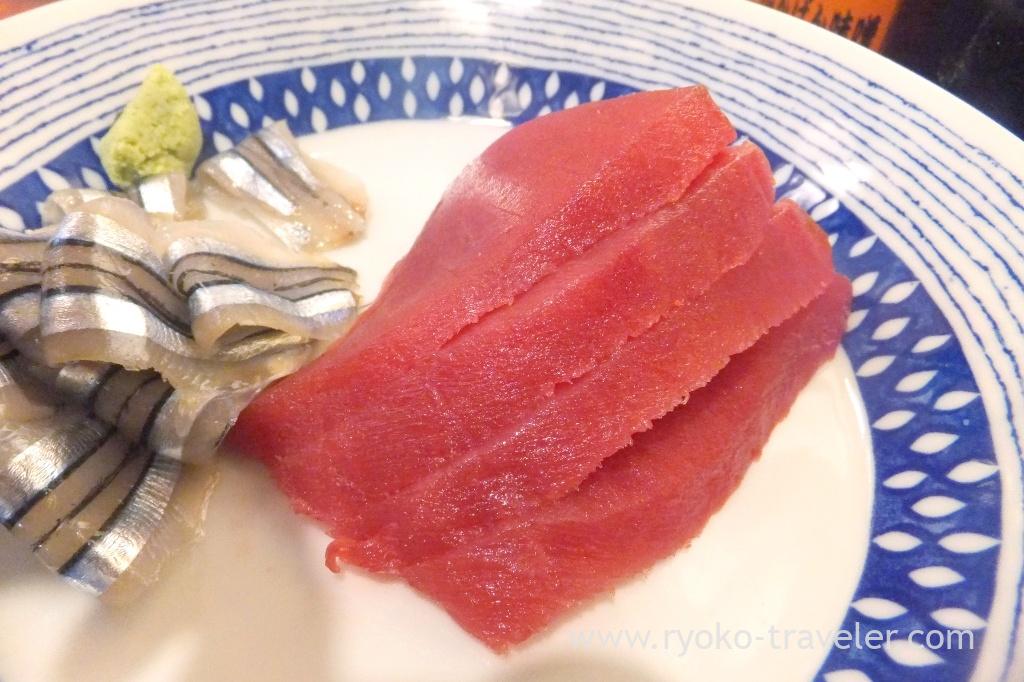 Boiled vegetables with soy sauce and sugar. Ganmodoki, carrot, shimeji mushroom, burdock, potato. Such a nutritious food is helpful for keeping my good health 🙂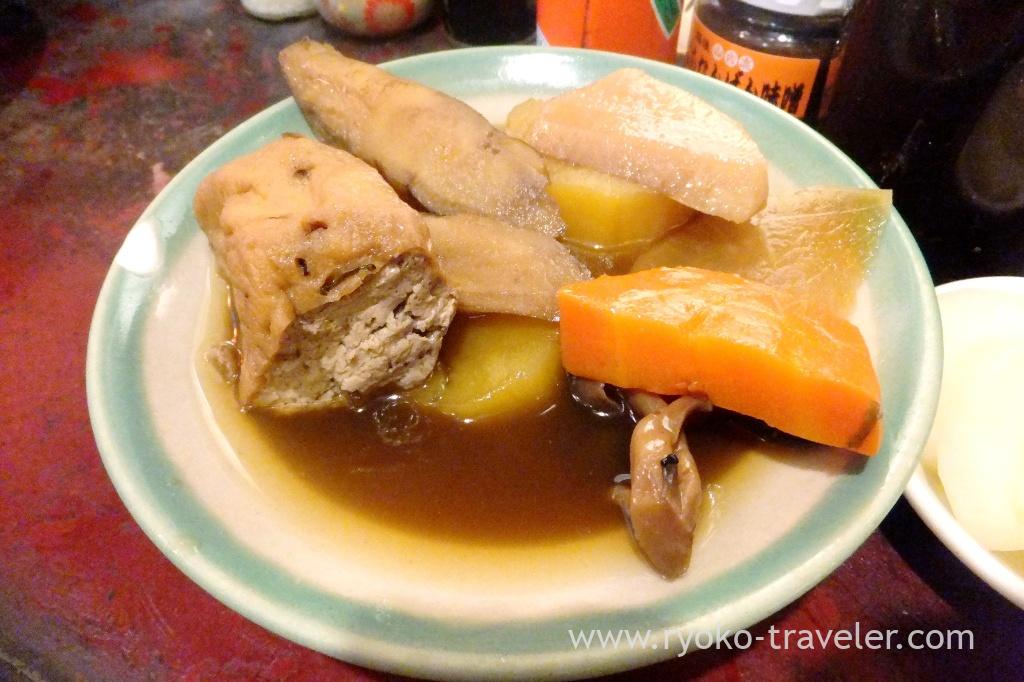 About

Name Yonehana (米花)
Open Morning through noon
Reservation Unavailable
Credit card Unavailable

Google Map (Current location in Toyosu Market)