I had breakfast at Yonehana (米花) in Tsukiji Market this morning. Market will transfer to Toyosu from Tsukiji, so many people are gathering in Tsukiji nowadays. Yonehana have lots of people, too. Ah, also popular TV show caused this crowdedness of Yonehana. My acquaintance controled waiting people in front of Yonehana this morning. He is not a employee :p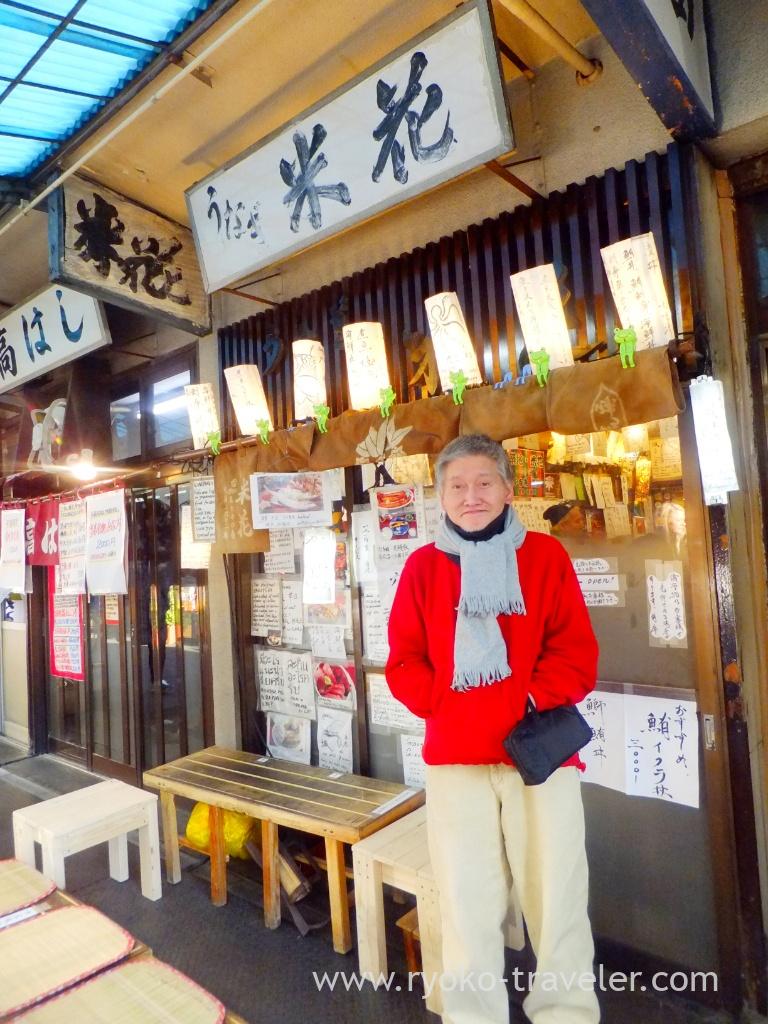 I waited for about 10 minutes, and then I could enter the shop. The shop was packed with people 🙁 Many people come to Yonehana to eat sashimi bowl, so Yonehana started serving some new sashimi bowls 🙂
I saw the details of today's chef's choice twittered by my acquaintance on Twitter. So I already knew today's chef's choice was sashimi and I wanted to eat it so much.
Also the waiter said to me "You'd better eat chef's choice today !". I agreed.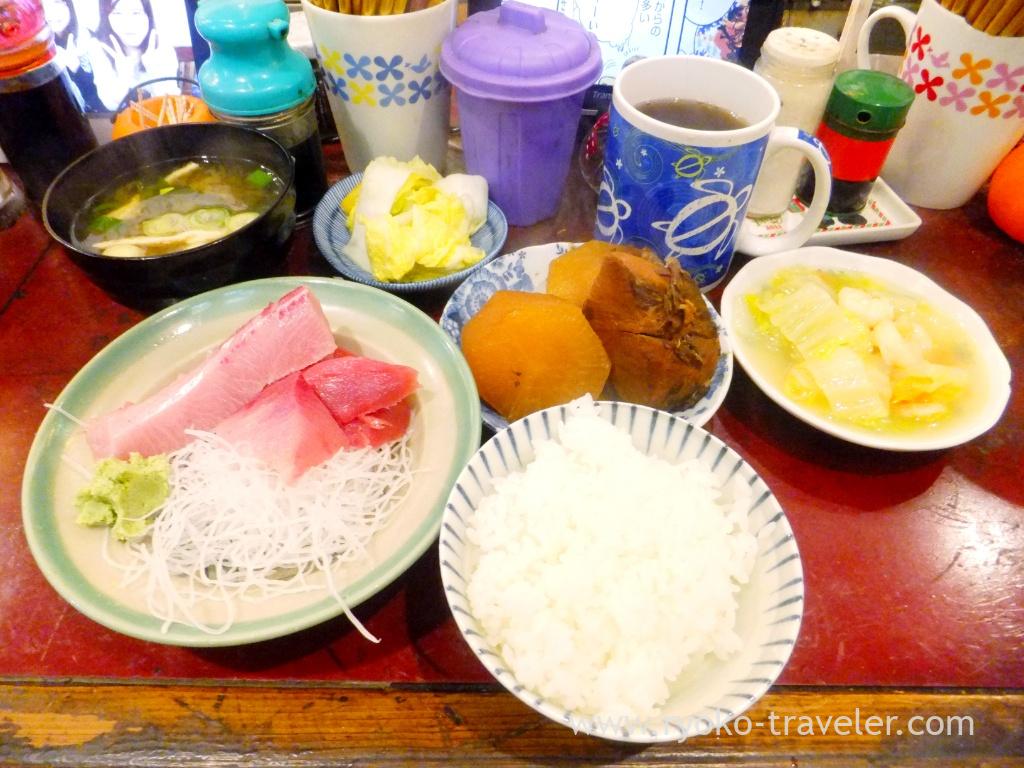 That's sashimi. Yellow tail and tuna. Roughly and bigger cut as usual !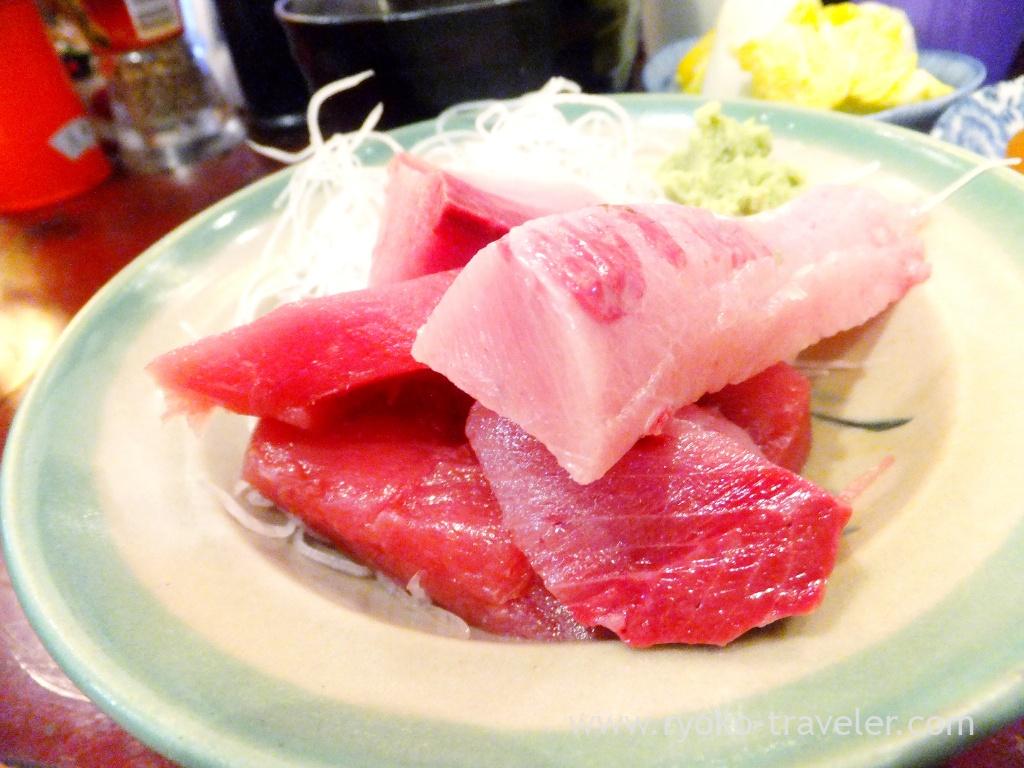 And boiled yellow tail and daikon with soy sauce.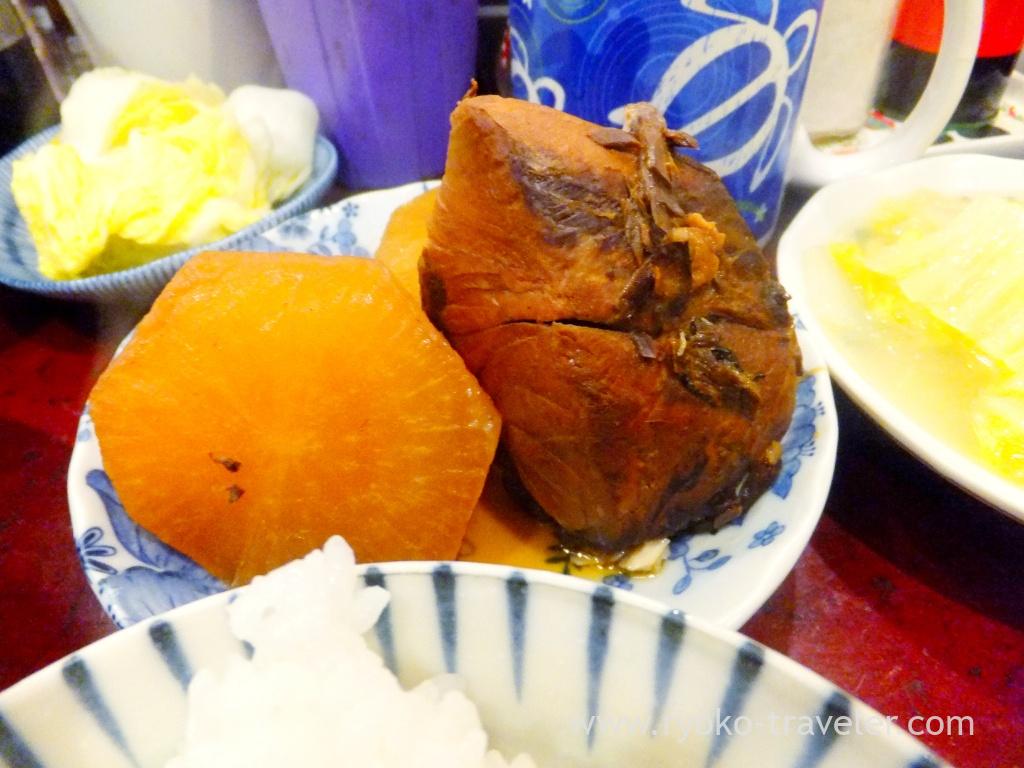 I wanted to eat it with spicy miso, but they didn't prepare it on the table. Perhaps they couldn't expect the necessary quantity because there are larger number of people than ever. And Taiwan-style boiled Chinese lettuce. That was really good. I love it. I heard some Taiwanese ate it and said to the waiter, "That's same tastes of Taiwanese food !" with glad 🙂
About

Name Yonehana (米花)
Open Morning through noon
Reservation Unavailable
Credit card Unavailable

Google Map (Current location in Toyosu Market)