Speaking of Izakaya Watami, I imagine large group having about 10 people each become festive and it's so noisy. So, I have never been there. I think I won't go there forever :p But Watami have the plan to change from Izakaya Watami to Yakiniku Watami. Actually, now they have about 10 branches of Yakiniku no Watami (焼肉の和民) in Tokyo. Convenient branches for tourists is
Kinshicho,
Ikebukuro,
Shimura-Sakaue, Yokohama,
Namba,
Nagoya and so on.
I hate noisy izakaya, but I love yakiniku. So, I visited there some times. Kinshicho branch is convenient for me. They are located in the complex building close to the station. The entrance is miscellaneous. This building have many izakaya. Torimero is in Watami group, too.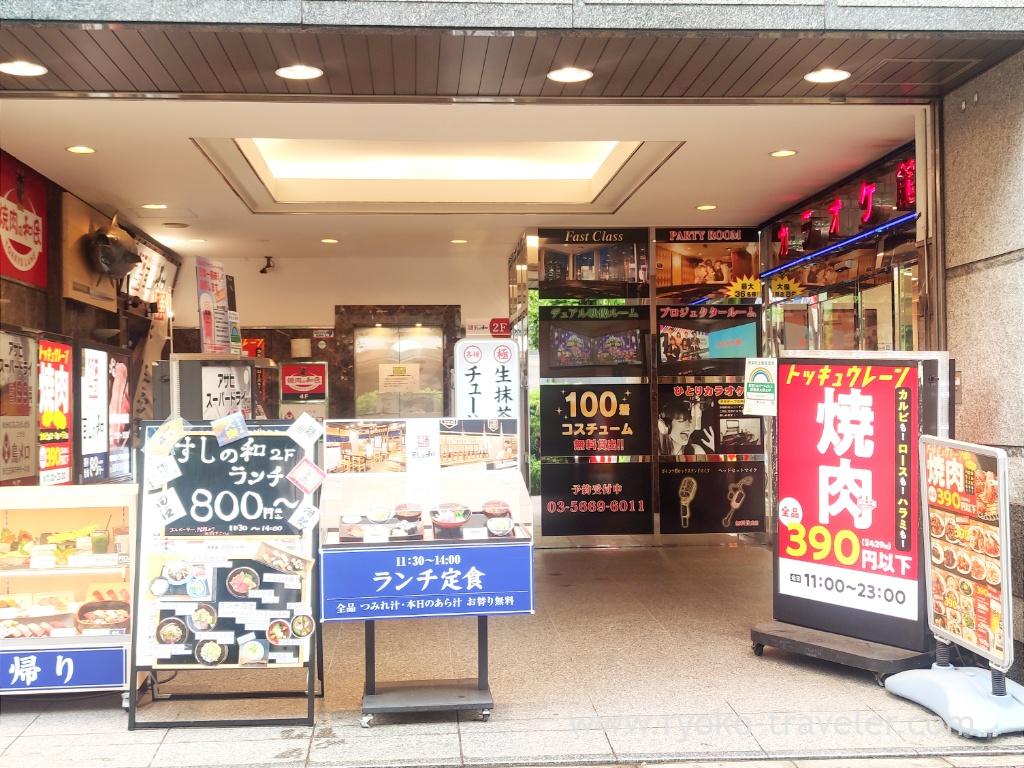 They accept reservation on the internet even during the lunchtime 🙂
The elavator bring us straignt to the interior of Watami. All tables have sofa that can be available for six person. And there are some counter seats, too. Each tables sandwich straight belt conveyer. All foods and drinks come by this belt conveyer. We order by touch screen. Sauce, lemon, chopsticks and so on is prepared on each tables.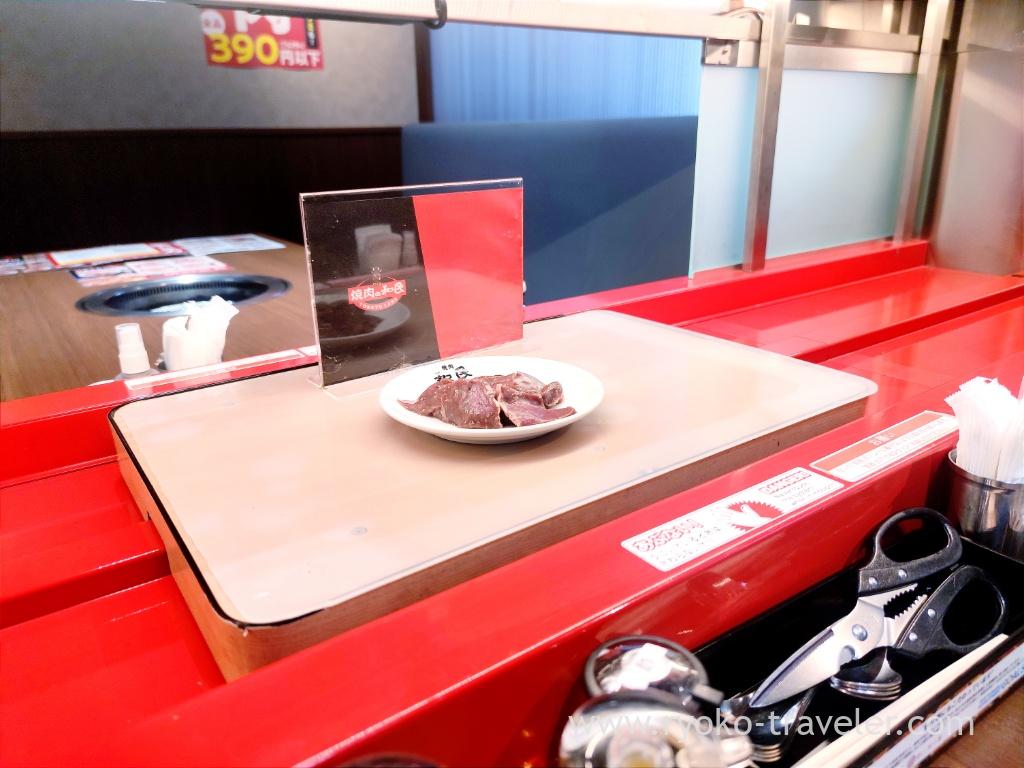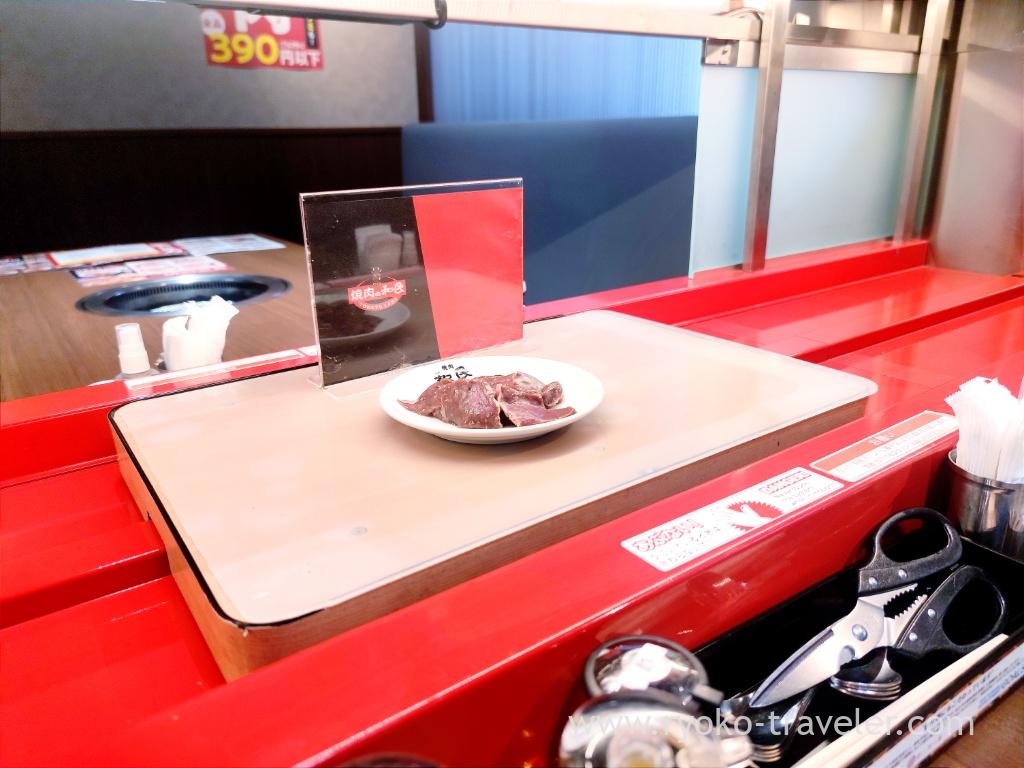 If you are first comer, staffs explain how to enjoy in details.
Lunch menu is available from 11 a.m. to 4 p.m. Allday.
All set have second helping of rice.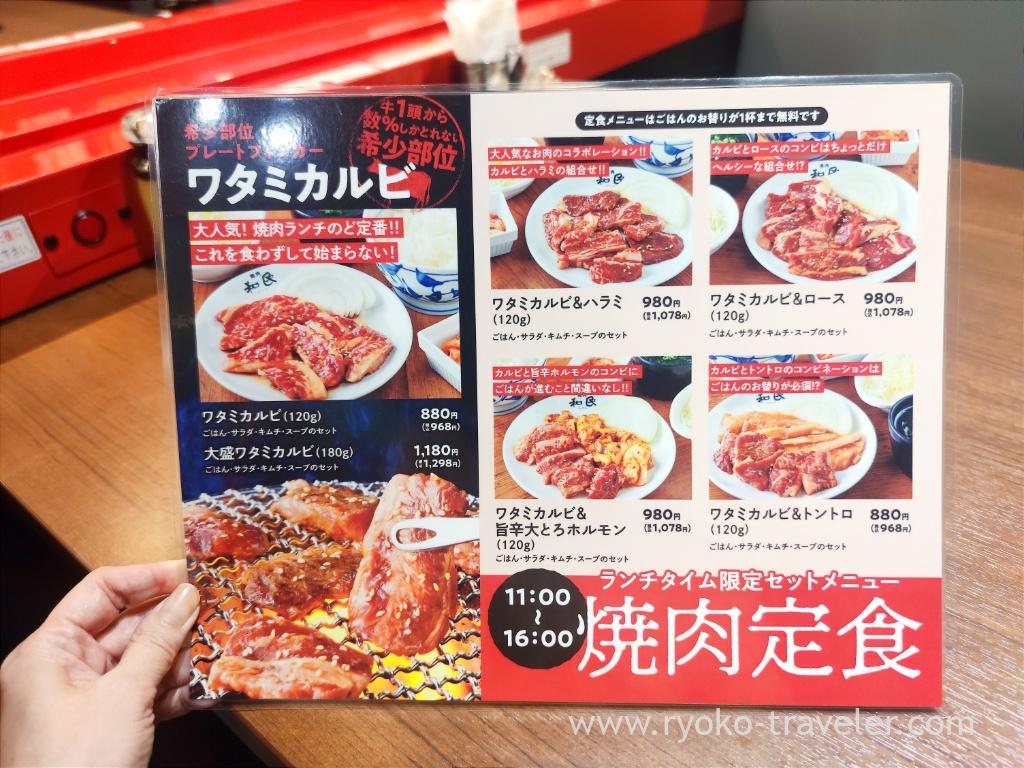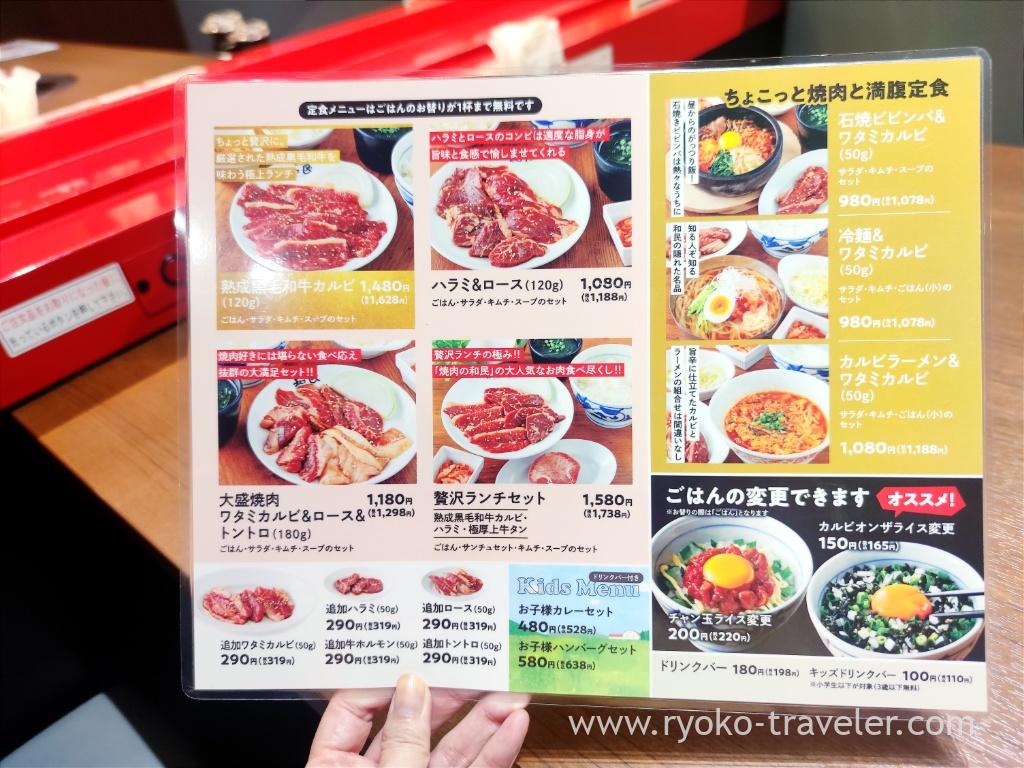 They accept order from regular menus even at lunchtime. All meats cost 429 yen each(tax included)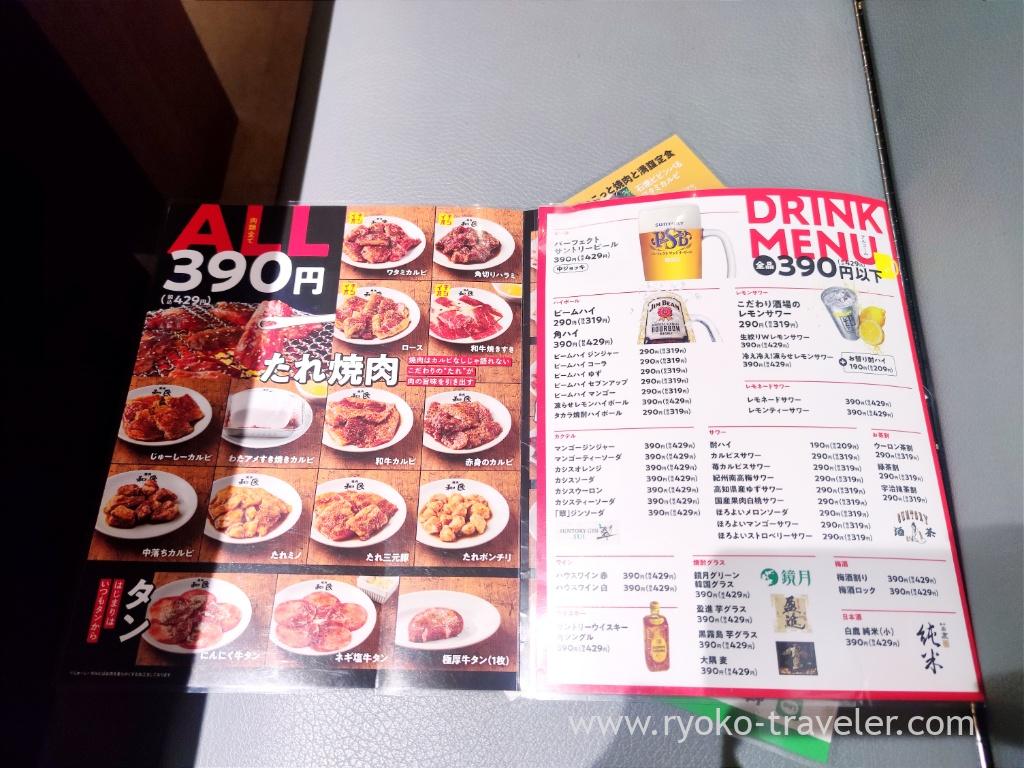 Of course, drinks, too. Draft beer is Perfect Suntry Beer. It's smaller, but it was good for lunch.Perfect Suntry Beer have no sugar. But good.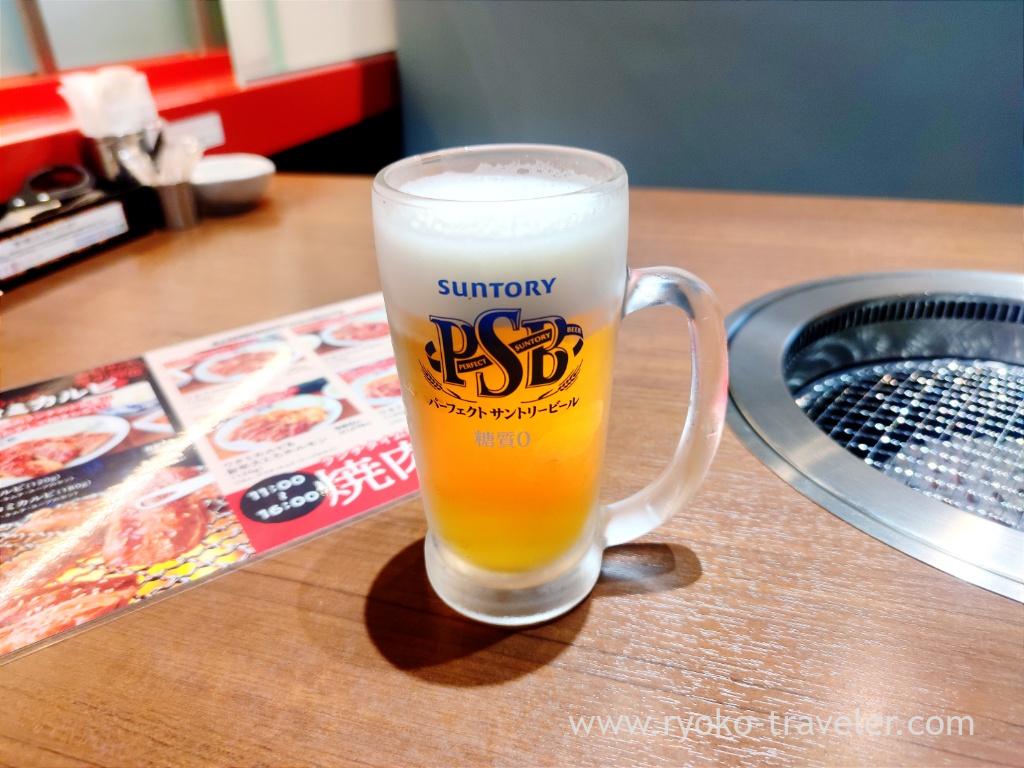 This is Watami カルビ & skirt set. Whole set is brought to me by the belt conveyer altogether on the tray. They highly recommend Watami カルビ, so I ordered it. And another it have salad, kimchi, wakame soup and rice.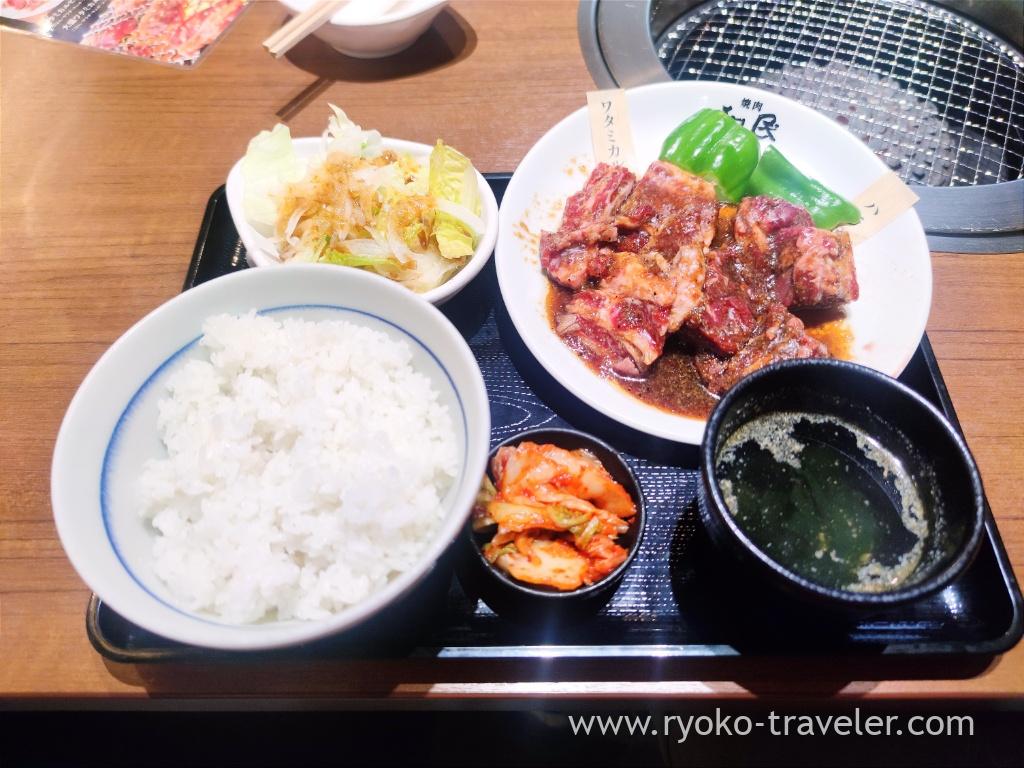 It have 120g of meat. It's enough. I like grilled bell pepper. Those meat were thick and took time to be cooked. But it's good to eat slowly. The meats were marinated in stronger sauce, so it was enough good without additional sauce. It's spicy a bit.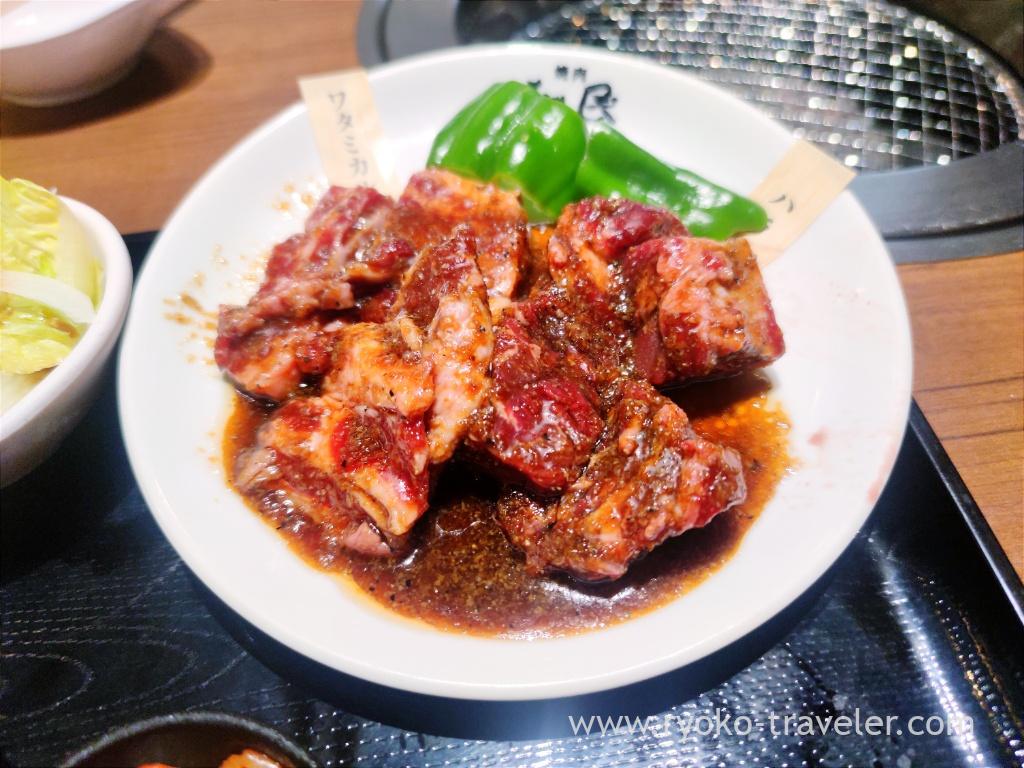 This is Watami's short ribs set. I was surprised that it cost under 1000 yen !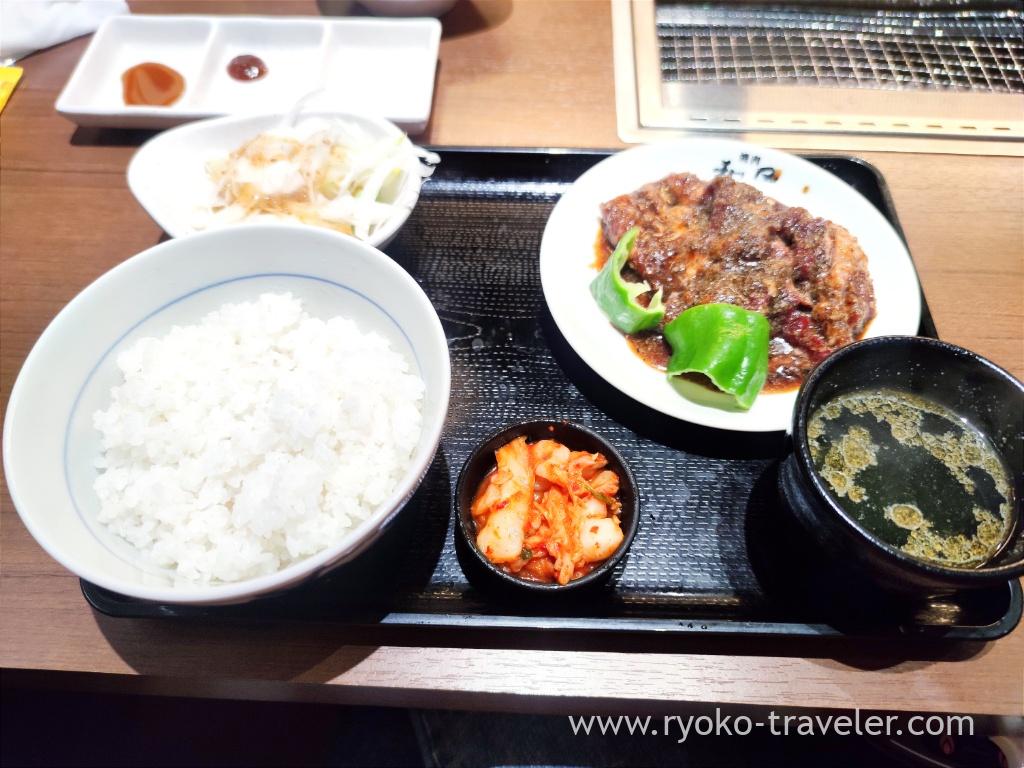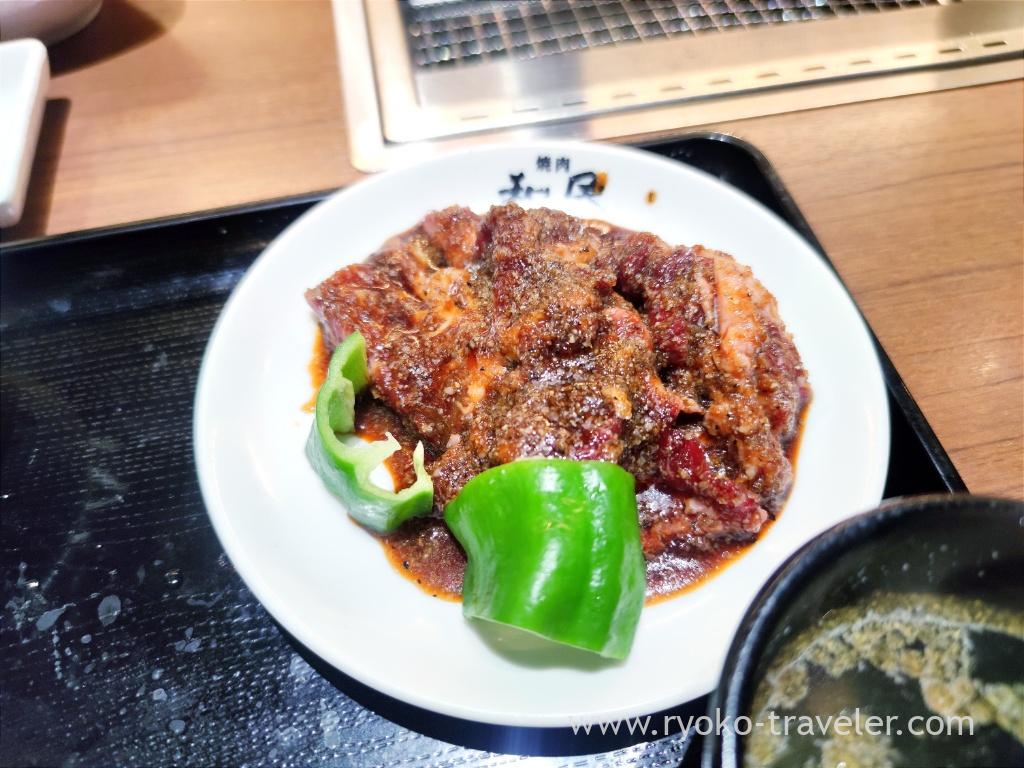 I tried one from the regular menu. Salted heart. It had refreshing tastes. It's cut into small pieces, so, those were grilled soon.
About

Name Yakiniku no Watami
Open Day through night
Reservation Available (
Hotpepper :
Kinshicho,
Ikebukuro,
Shimura-Sakaue, Yokohama,
Namba,
Nagoya)
Credit card Available
URL Website / Twitter / Instagram