Adding butter makes better.
Though now is already in April and the season of oyster is already finished, let me post about oyster ramen of Yajima that is a specialty in winter.
Yajima is Chinese foods shop located within Tsukiji Market and they serve oyster ramen between October and March only.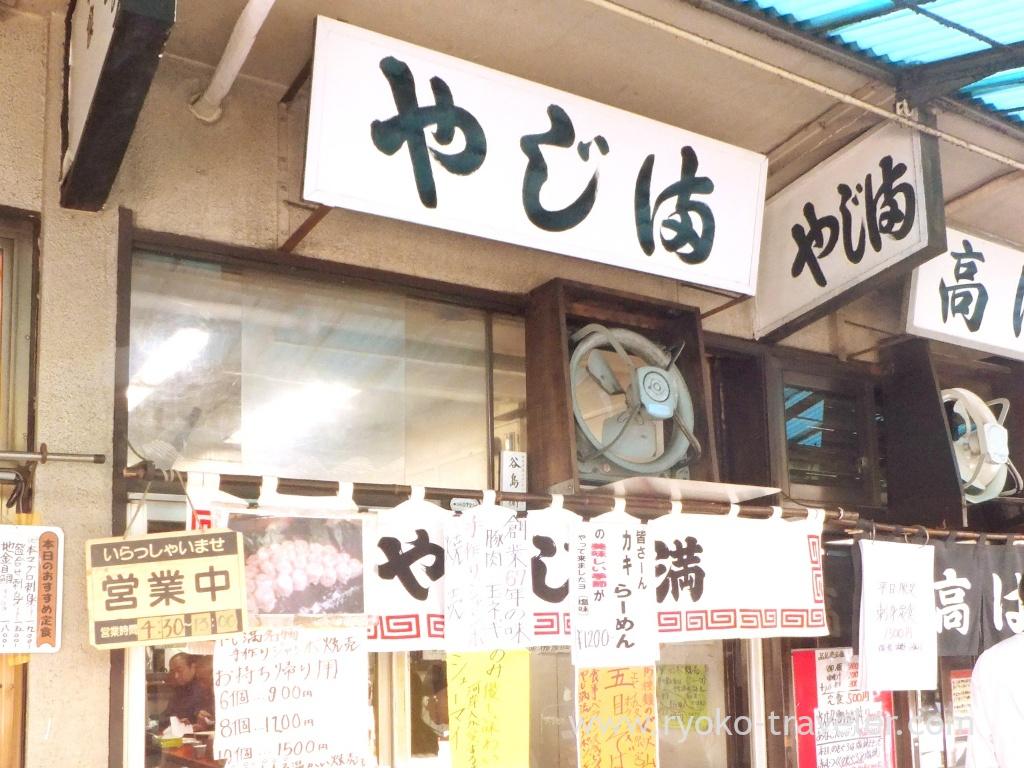 I eat it every year. Yajima is so narrow shop that have just counter seats and there's no English menus.
So you might think it's hard to order, but they rarely run out of their foods, so you have only to say the name of food that you want to eat or you show the page of my blog 🙂
There're two flavor of oyster ramen. Salted (shio) and miso.
I ate oyster miso ramen last year and it was delicious and salted ramen was not my tastes.
(Moved) Tsukiji Market : Miso ramen with oysters (やじ満)
Yajima has started serving oyster ramen this year, too. Standard oyster ramen soup is salted flavor. But I knew ...
So I thought I eat oyster miso ramen again, but I also remembered my friend said that oyster salted ramen with butter is good. So, I tried.
I ordered oyster salted ramen (牡蠣らーめん, 1200 yen) plus butter (バター, 50 yen).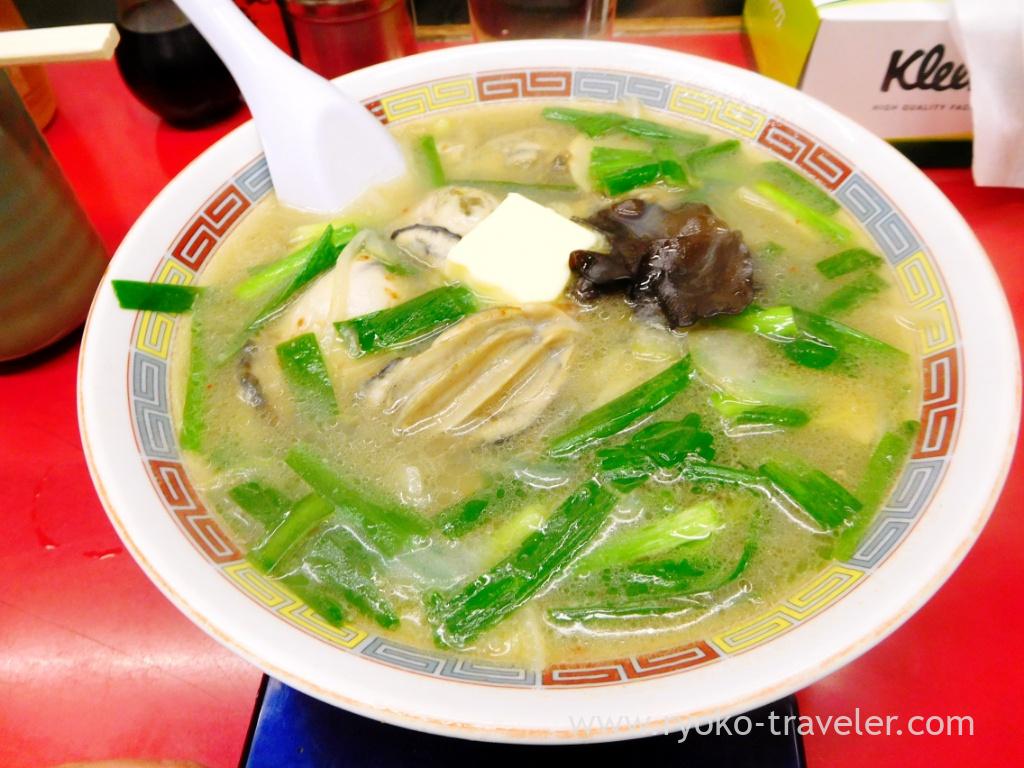 This was the end of March and these oysters were large enough. It had plenty of juice of oysters ! And adding butter is good idea ! Butter added rich texture and tastes to the soup. And these oysters tasted like fried oysters with butter !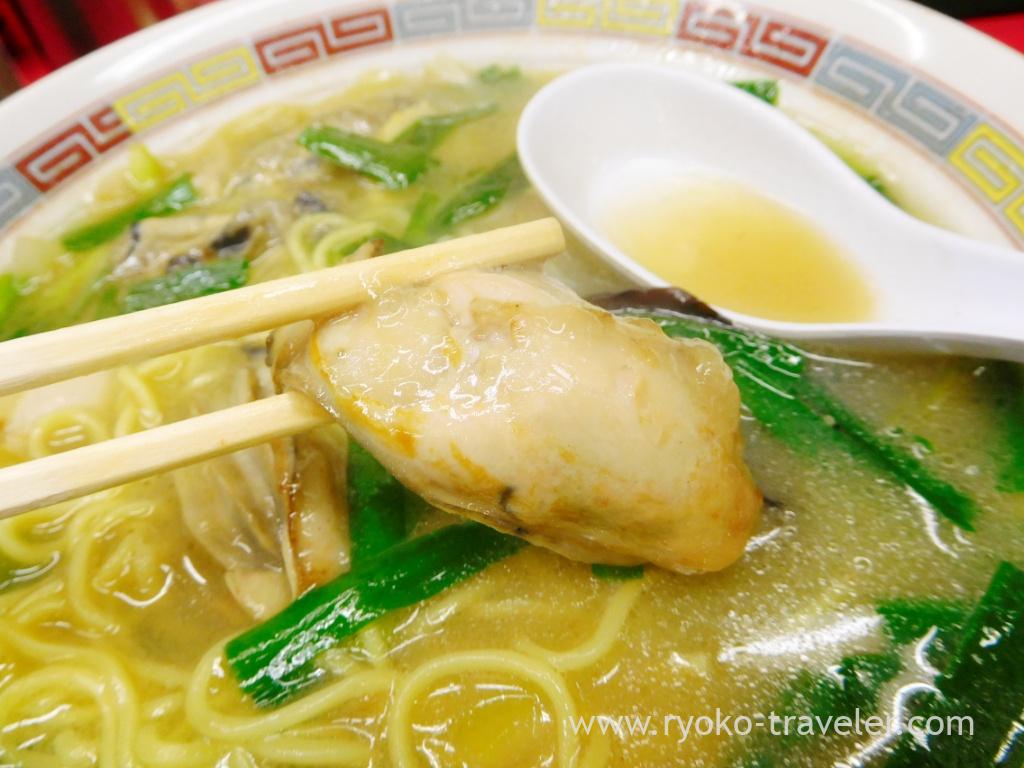 I like this way of eating salted oyster ramen best 🙂
By the way, from April, we can have asari clam ramen at Yajima instead of oyster ramen !
Tsukiji Market : Limited asari clam ramen at Yajima (やじ満)
Asari clam noodles until this month ! Though recently I can't wake up early, but I managed to get up and went to Tsuk...
About Yajima (やじ満)
Address / Tsukiji Market Bldg No.8, 5-2-1 Tsukiji, Chuo-ku, Tokyo
Station / Tsukijisijo station (Toei subway)
Open / 4:30 – 13:00
Closed / Market's holidays