Many hotels in Kaohsiung prepare buffet for guests. But it's differ from Taiwanese traditional breakfast. So, I always skip hotel's breakfast and go out. In Kaohsiung, I stayed in the hotel close to No.1 breakfast spot in Kaohsiung. So, I visited there. The shop's name is Xing Long Ju (興隆居).
It was still 8 a.m., but there were lots of people waiting ! I heard 8 a.m. is too late ! I should have been there earlier.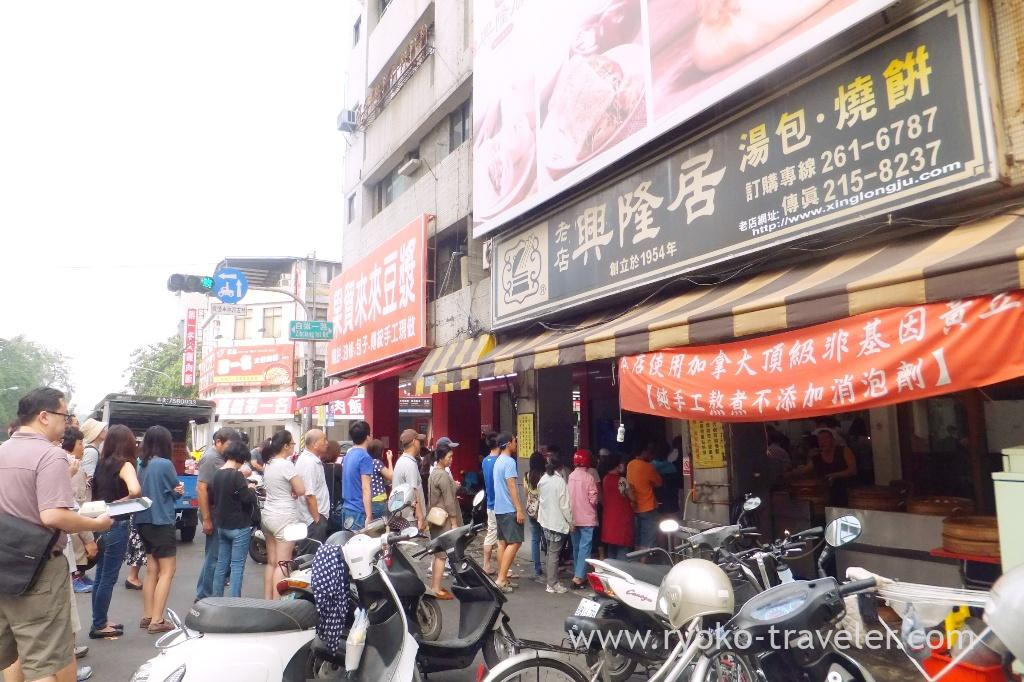 Though there were lots of people waiting, foods and drinks were served quickly on the tray, so I didn't wait so long. Just about 10 minutes. They serve Taiwanese traditional breakfast. For example, omelet, soup buns, dumplings, soy milk, breads and so on.
Soup buns are steamed in front of the shop and it smelled good. So much buns !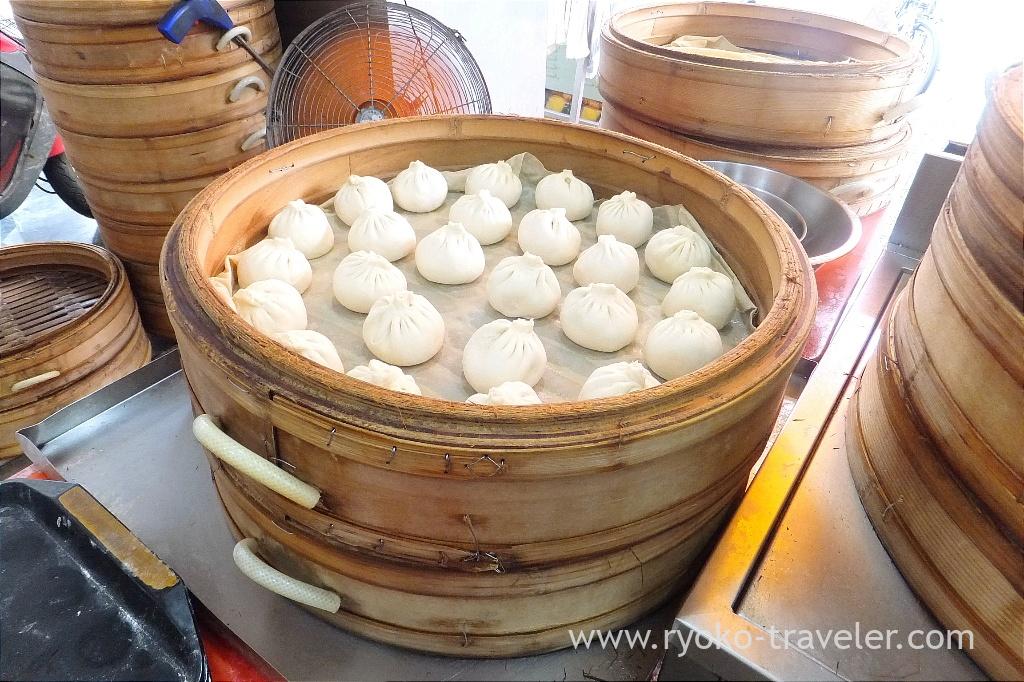 Most Taiwanese breakfast shop have two lines for waiting. One is TO GO, and another is FOR HERE. But this shop is not. Left line is for people who order soup buns, too. And right line is for people who don't order soup buns. Regardless FOR HERE and TO GO.
I followed left line to get soup bun. Many Taiwanese people buy foods TO GO. So, there're some vacant seats in the shop.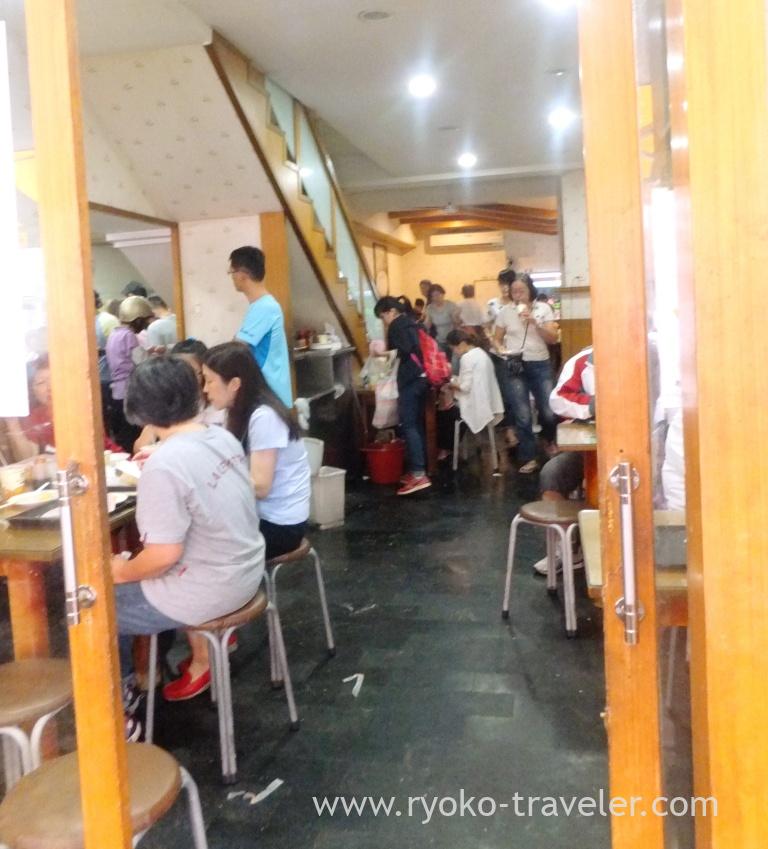 There're some seasonings between the kitchen and tables. Somehow I put much sauce on the soup bun…maybe I was exhausted in the order in Chinese… But the soup bun had much soup and was so tasty. I should have bought more.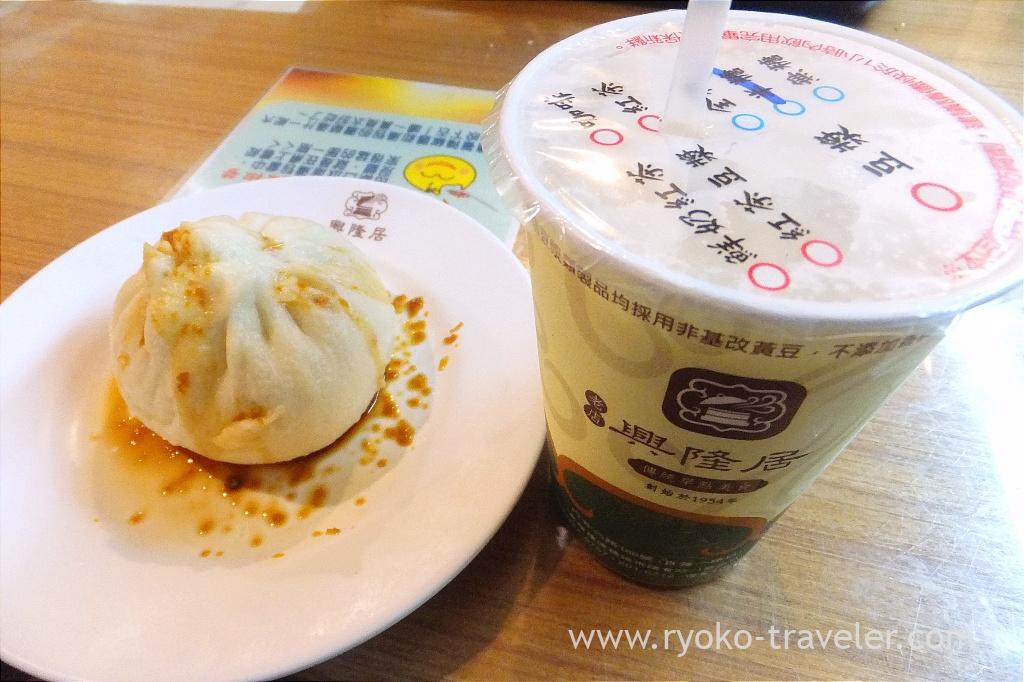 Right is Cold soy milk. They adjust the amount of sugar. I ordered my soy milk with half amount of sugar. Drinks in Taiwan is sweet. So, I always order my drink with half-sugar. Half-sugar is mostly best for me in Taiwan.
About

Name Xing Long Ju (興隆居)
Open Breakfast
Reservation Unavailable
Credit card Unavailable

Google Map