Regularly I have breakfast at Toyosu Market. Of course, I visit local market during trip. I stayed in Daikokucho area this time and there's Osaka Kizu Market nearby. Many shops were open early in the morning.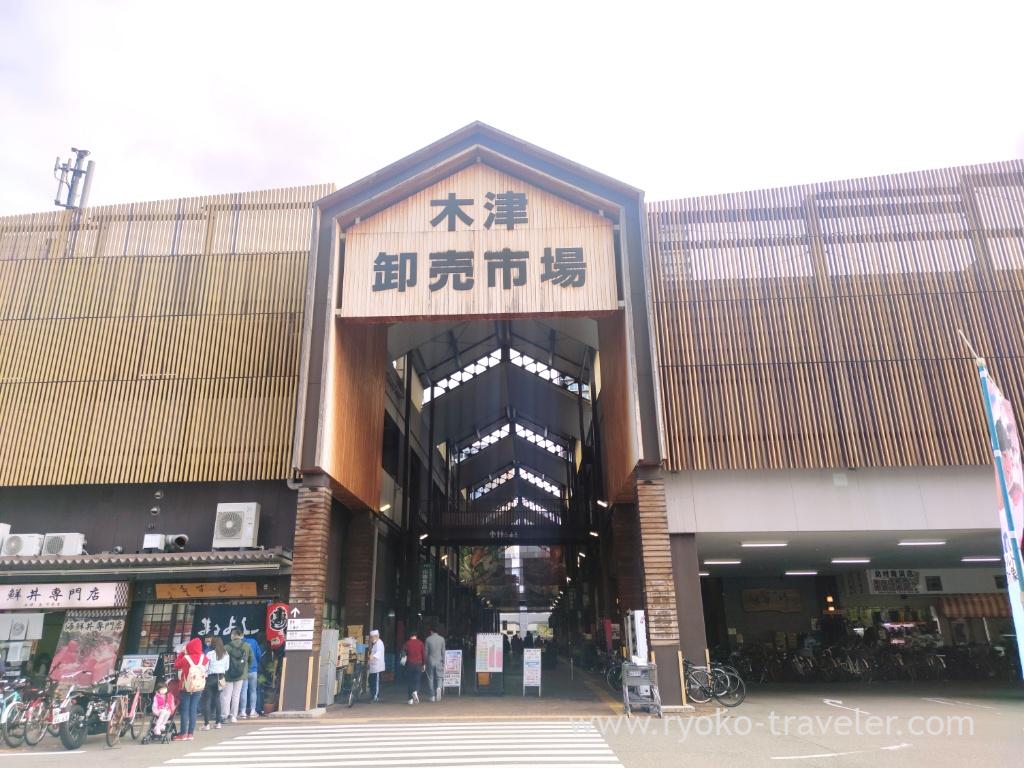 I had breakfast at Uoichi Shokudo (魚市食堂) this time. They are located close to the entrance of the market. They have started their business from 2018. So, their appearance is still bright.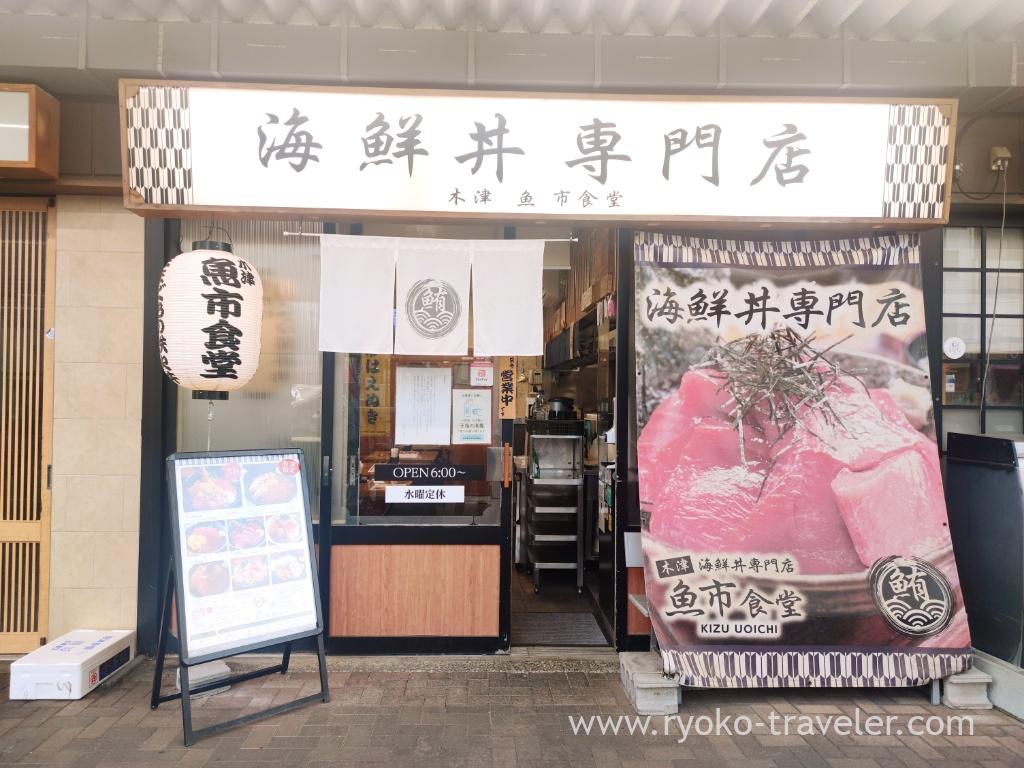 They have only 12 seats or so. Small shop. I visited there the previous 8:30 a.m., but there were already 20 people waiting and many groups were family with children. So, I gave up eating that time and visited the next day's 7 a.m.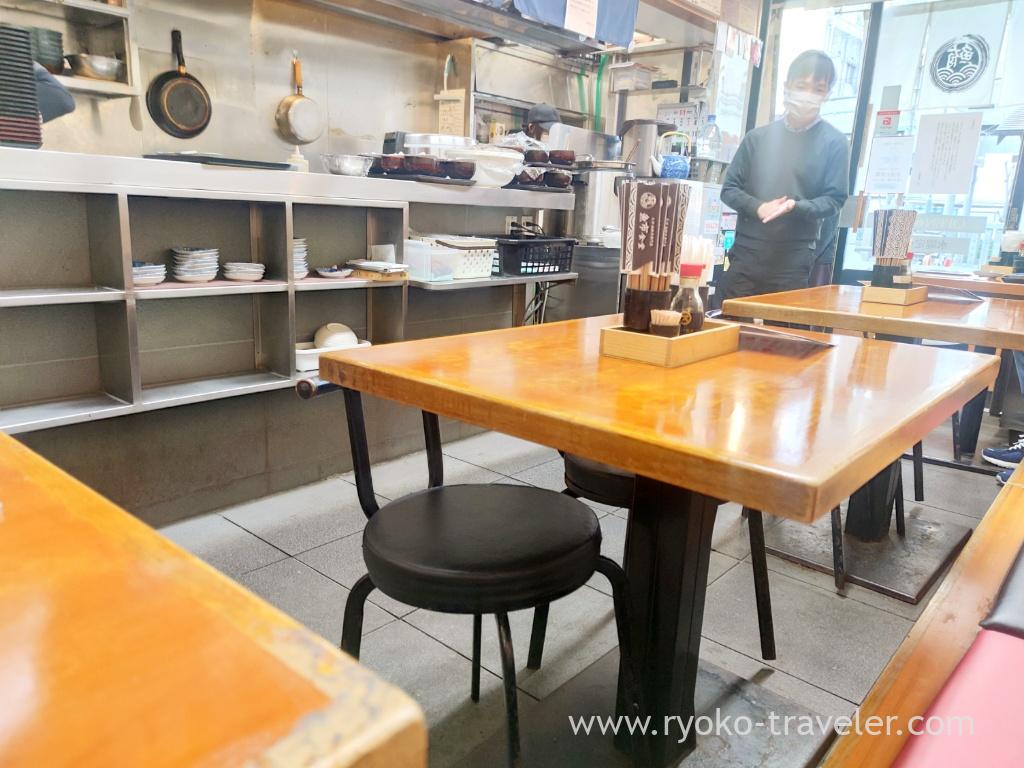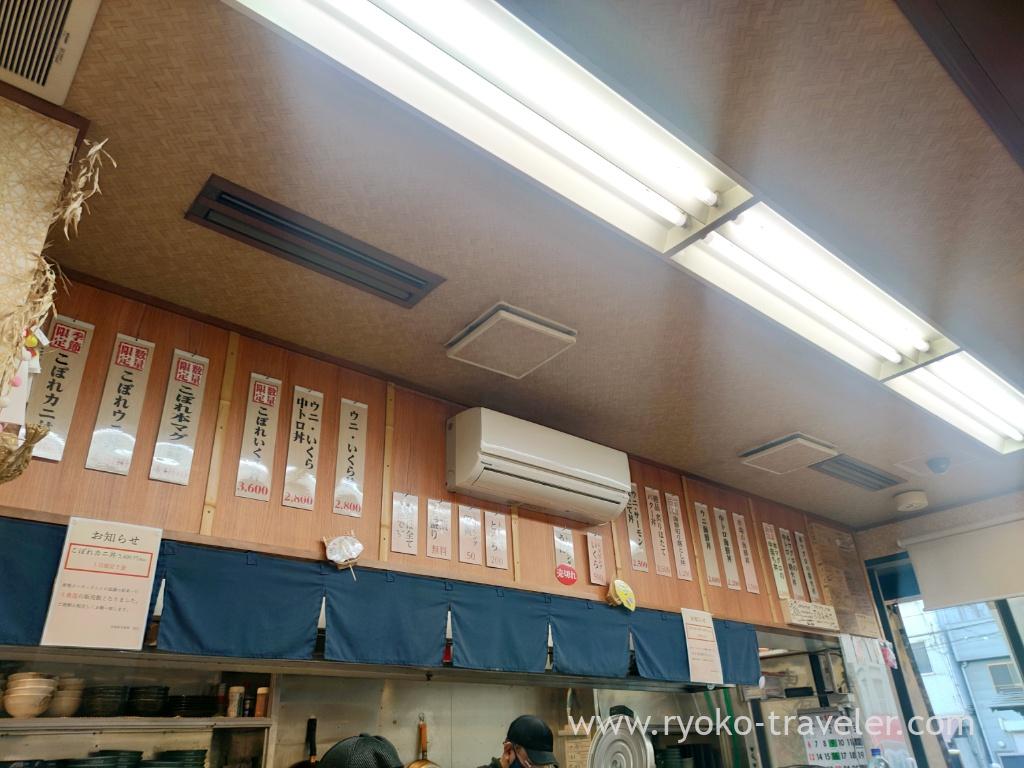 Menus. They have sashimi bowl mainly. Large helping of rice is free of charge.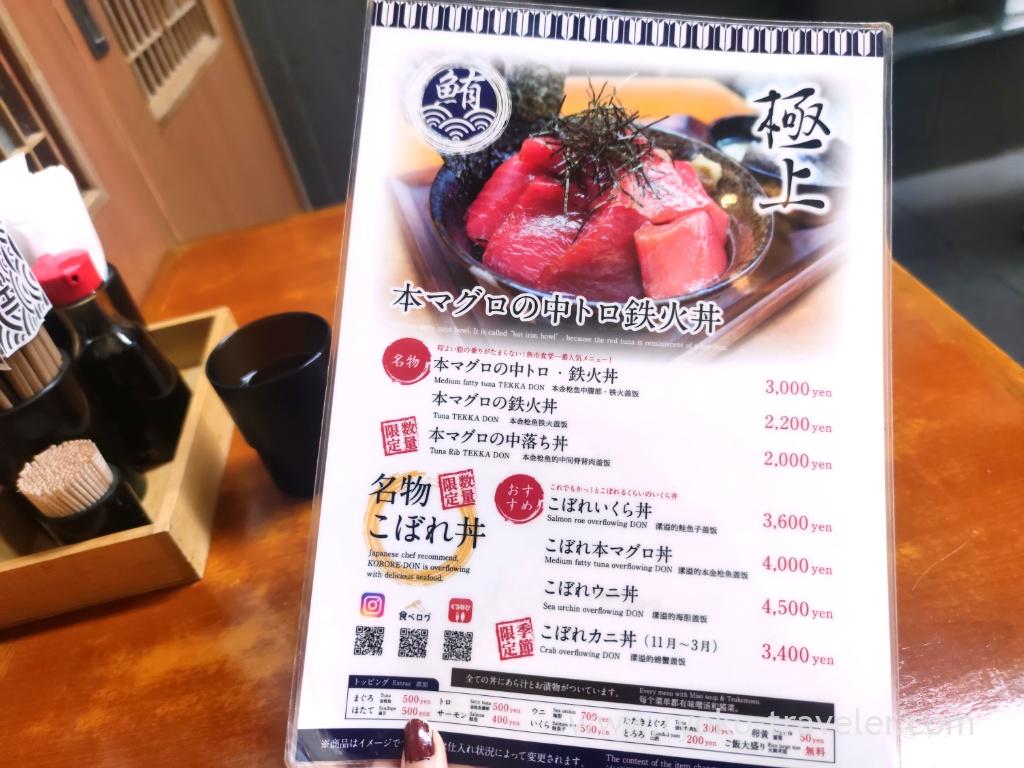 Now sea urchin is so expensive. I think Sea urchin and salmon roe bowl cost 2800 yen is rather valuable.
I chose kaisendon with medium fatty tuna. Kaisendon means sashimi bowl. Though I like lean meat better than fatty meat, I felt like eating fatty tuna that day.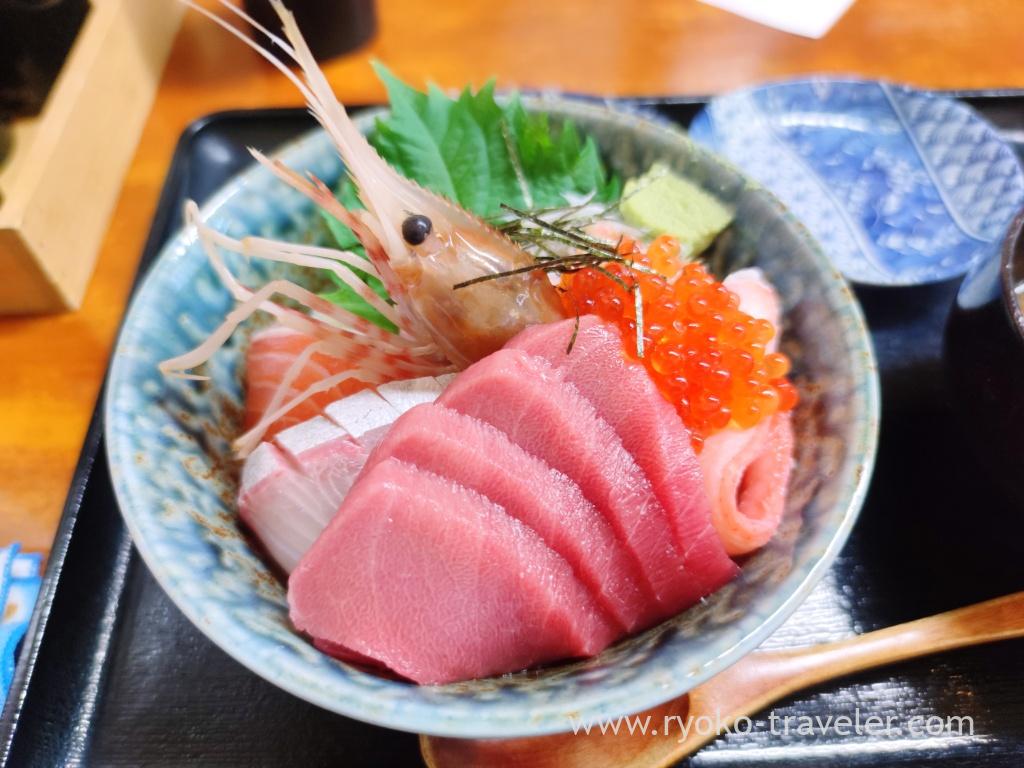 It have four slices of tuna, salmon roe, crab, baby sardines, greater amberjack, salmon nd so on. Those slices were thick. The shrimp had springy texture good. Everything was so fresh !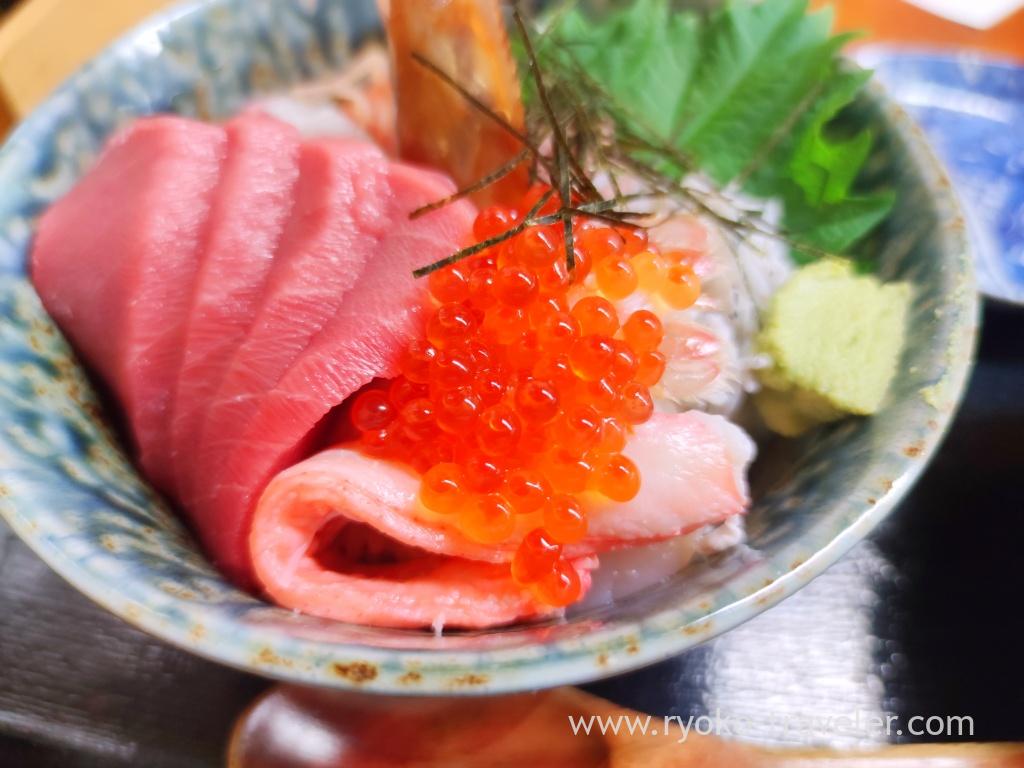 All sashimi bowls have miso soup and pickles.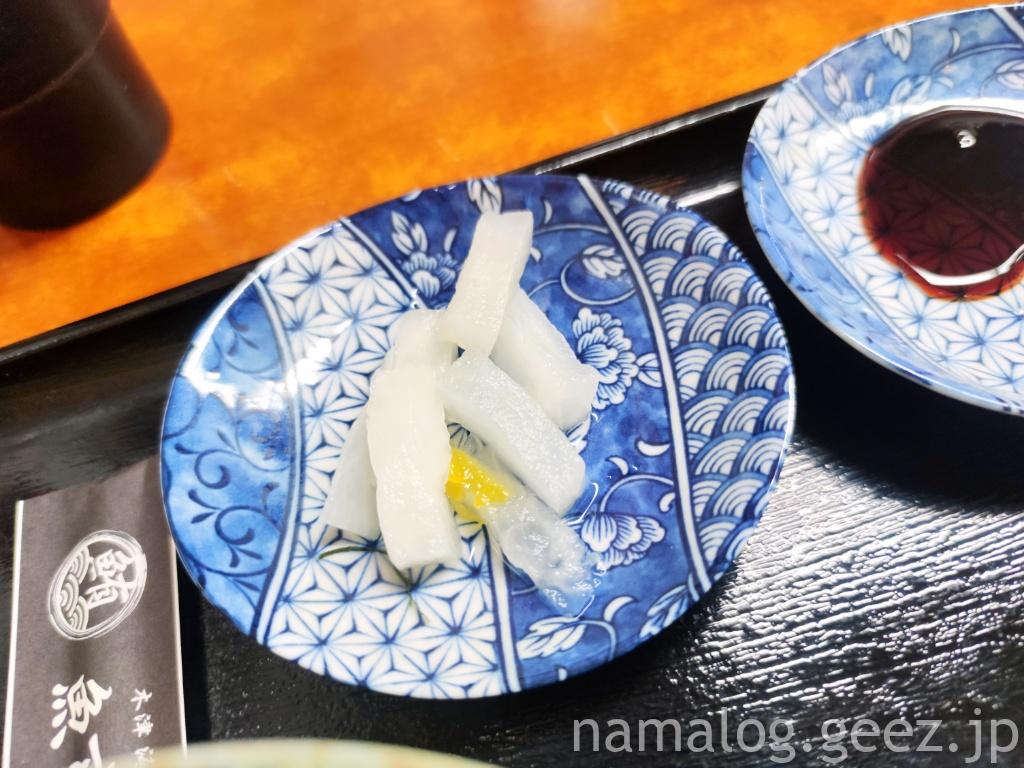 The staff said valuable Daily Special Kaisendon (市場の海鮮丼, 1500 yen) have shrimp and salmon roe. So, I think it's really valuable. I want to eat it next time.

About

Name Uoichi Shokudo (魚市食堂)
Open Morning through noon
Reservation Unavailable
Credit card Unavailable
URL Website / Instagram

Google Map