After we enjoyed sightseeing, we went to a ramen shop to have lunch. Takayama ramen is MUST when we visit Takayama. Takayama ramen have simple soy sauce soup with chicken broth. It have light flavor. My hometown is Chiba next to Tokyo far from Takayama, and I always eat such a simple ramen when I was a child. I think Takayama ramen is very similar to Tokyo ramen.
Takayama have many ramen shops and many of shops serve Takayama ramen, and Tsuzumi soba (つづみそば) is one of the popular ramen shop.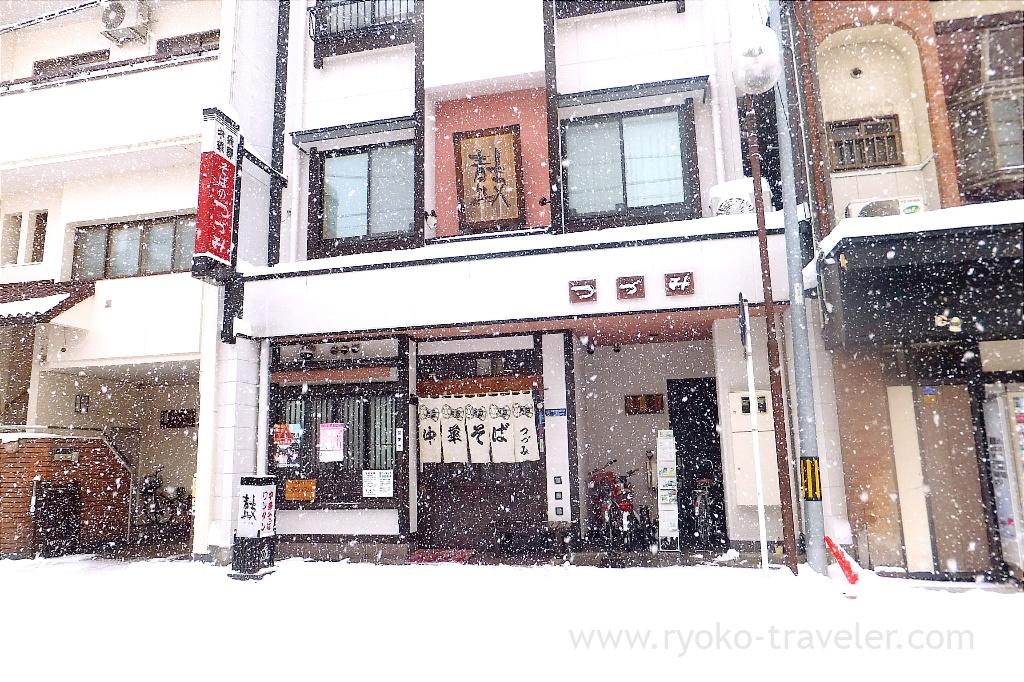 Tsuzumi soba is close to JR Hida Takayama station and Nohi bus terminal. Also it's close to Maruaki that is popular yakiniku restaurant serving Hida beef.
Tsuzumi soba have started their business in 1956. Their cozy shop having long history is comfortable. They have several counter seats and tables. They have much seats compared with ramen shops in Tokyo.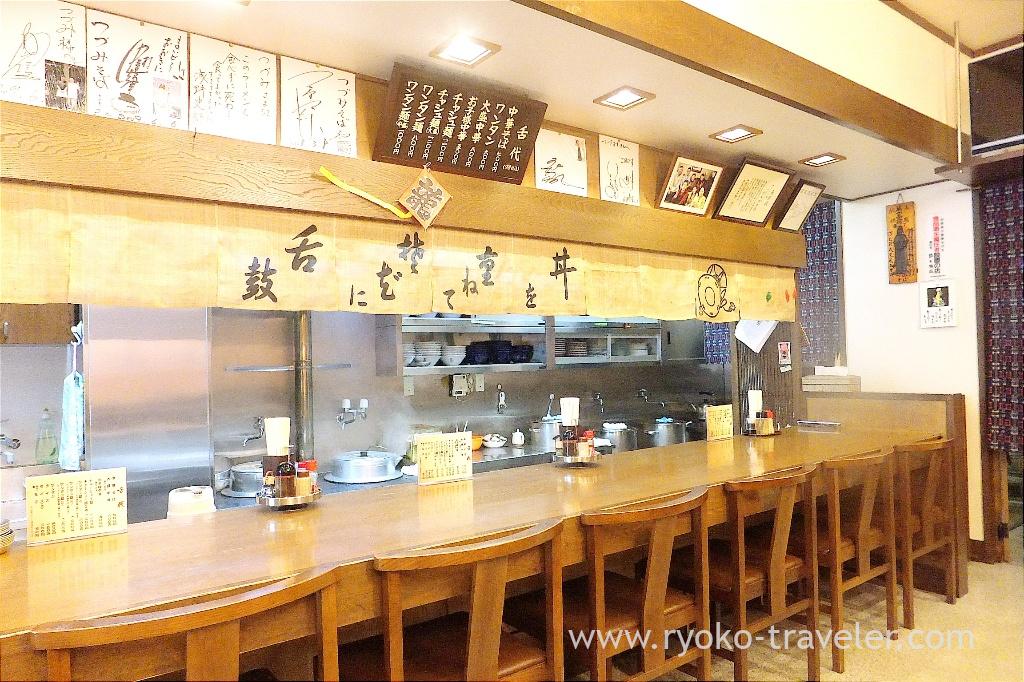 Their menu is simple. That's all. They don't use the word "Takayama-style ramen". It's the standard tastes for them. So, they don't need to use the word. If you have no idea, say "Chuka-soba (中華そば)" anyway. They prepare half size ramen "Okosama Chuka (お子様中華)" for children with 500 yen.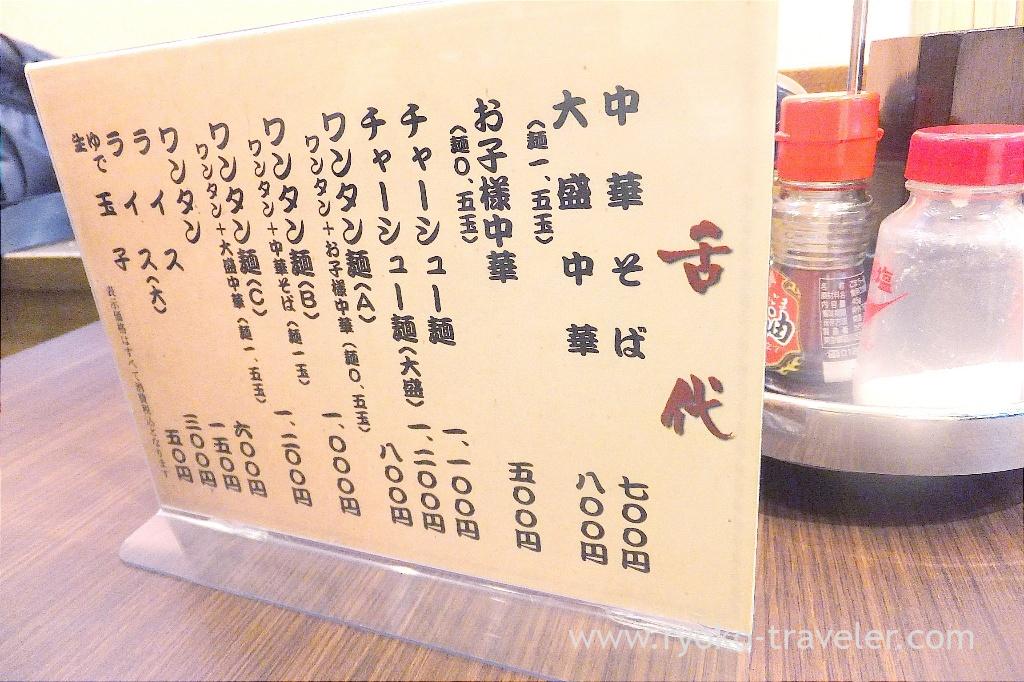 And they don't have ticket vending machine. Payment is required before you get out from the shop.
I ordered wonton noodles B. It had wonton, roasted pork, menma, green onion. The wonton was so smooth and its texture was good. And the soup is, as you see, clear soy sauce soup.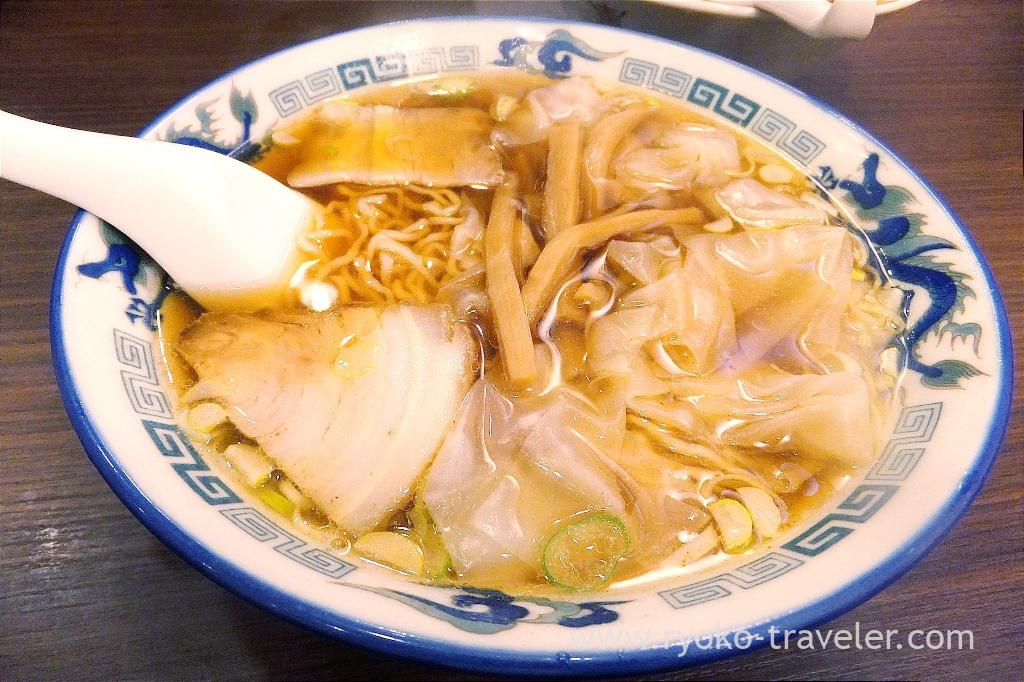 This curly narrow noodles absorbed in soy sauce soup having extract of pork bone, vegetables and so on. It's simple. But delicious. The soup isn't salty, so it's easy to drink up.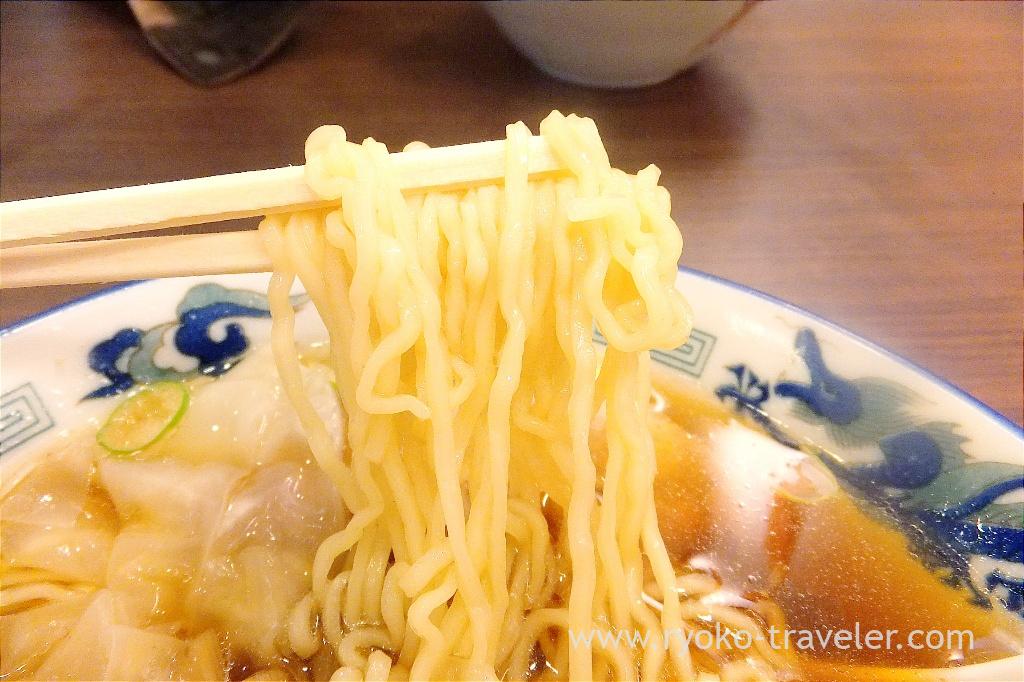 About

Name Tsuzumi Soba (つづみそば)
Open Lunch, Dinner
Reservation Unavailable
Credit card Unavailable
URL Website

Google Map