Recently it's hard for me to wake up early in the morning. But I worried that my longing food at Tsukiji would be out of the menu soon. So I managed to wake up early and went to Tsukiji. The shop's name is Toritoh (鳥藤).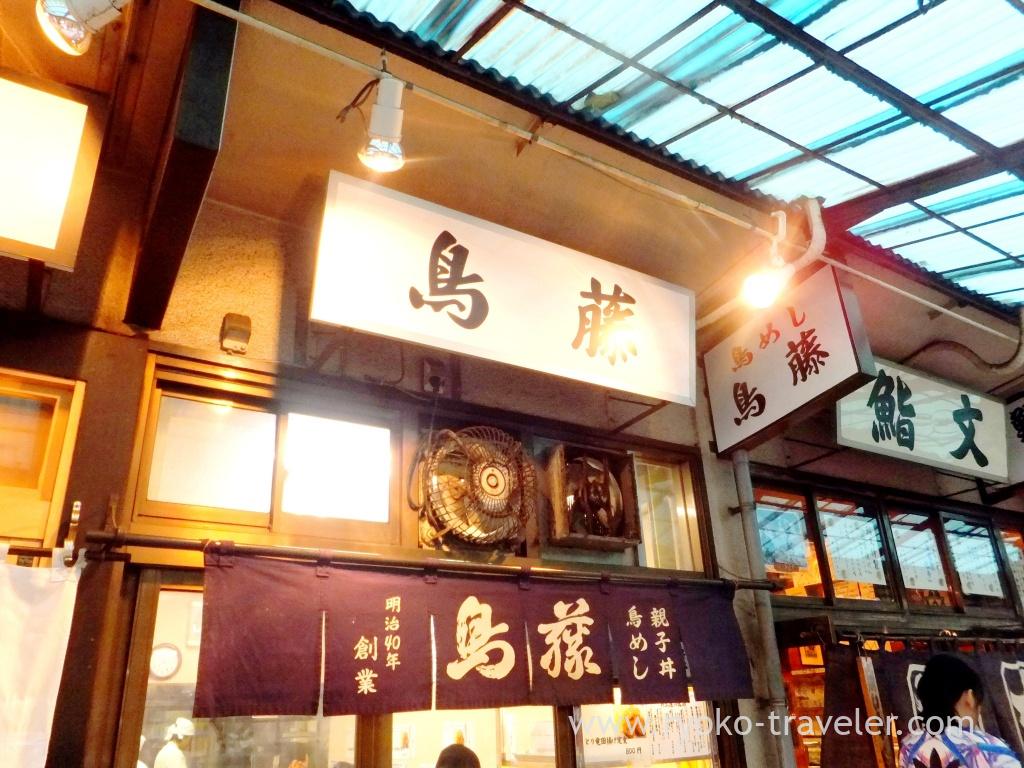 My longing food is Kokoronokori no Oyakodon. "Kokoronokori" means "regret" in English. Yes, I have to eat it lest I should regret…. just kidding. Now I said "Kokoronokori" means "the joint meat between heart and liver". Those are pronounced the same 🙂 I heard that one chicken have only a little amount of the meat. So, it's precious meat.
And this is the Kokoronokori no Oyakodon. Basically, Toritoh serves Oyakodon with almost raw beaten egg. If you say, they cook your egg well.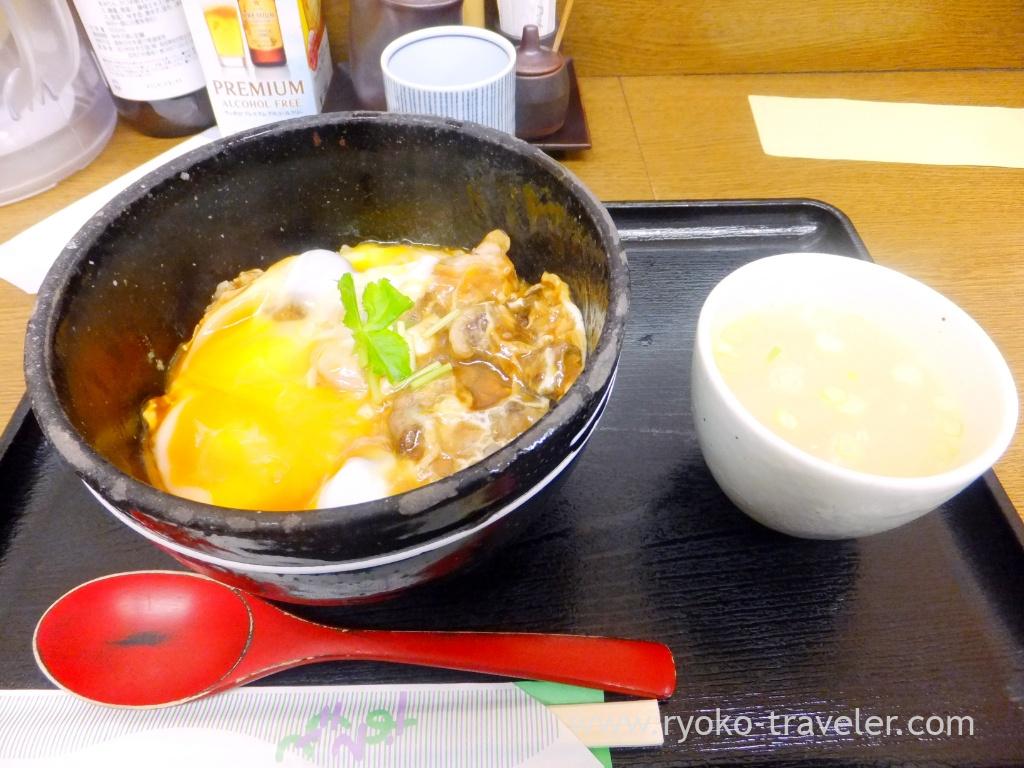 Kokoronokori tasted like liver but the texture is like gristle. The smell of mitsuba (Japanese vegetable) is good 🙂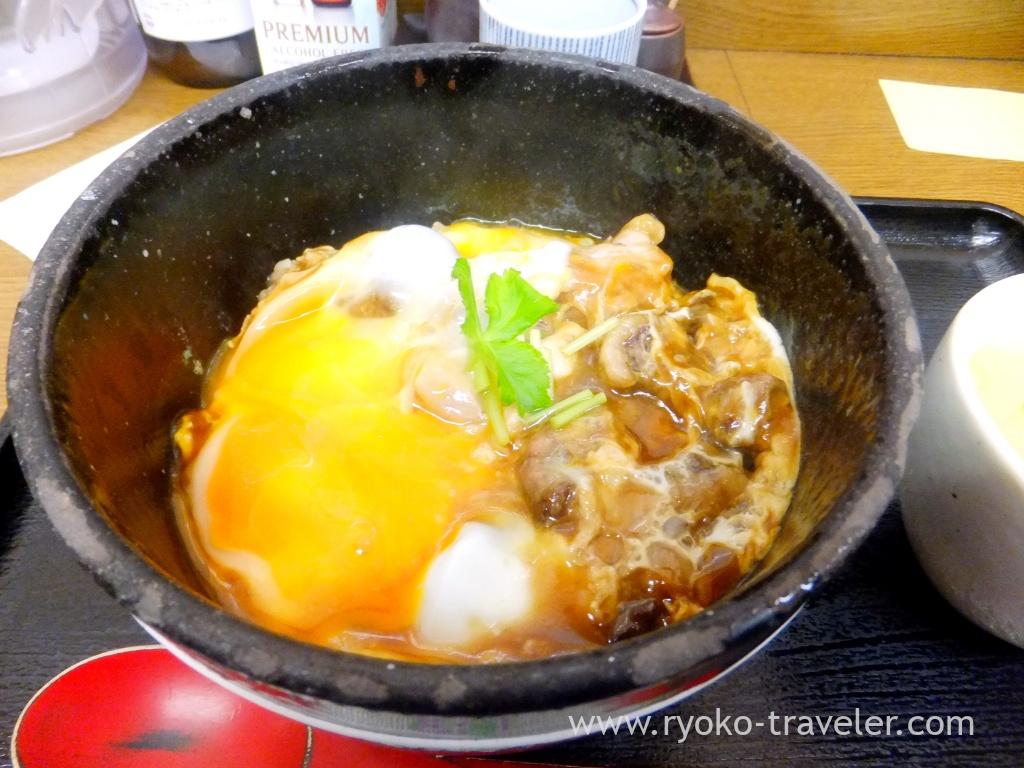 And Toritoh serves this splendid chicken soup. Toritoh prepare much kinds of Oyakodon and the all oyakodon have the chicken soup. So tasty. It have thick taste of chicken's fat. It make our body warm in the cold morning.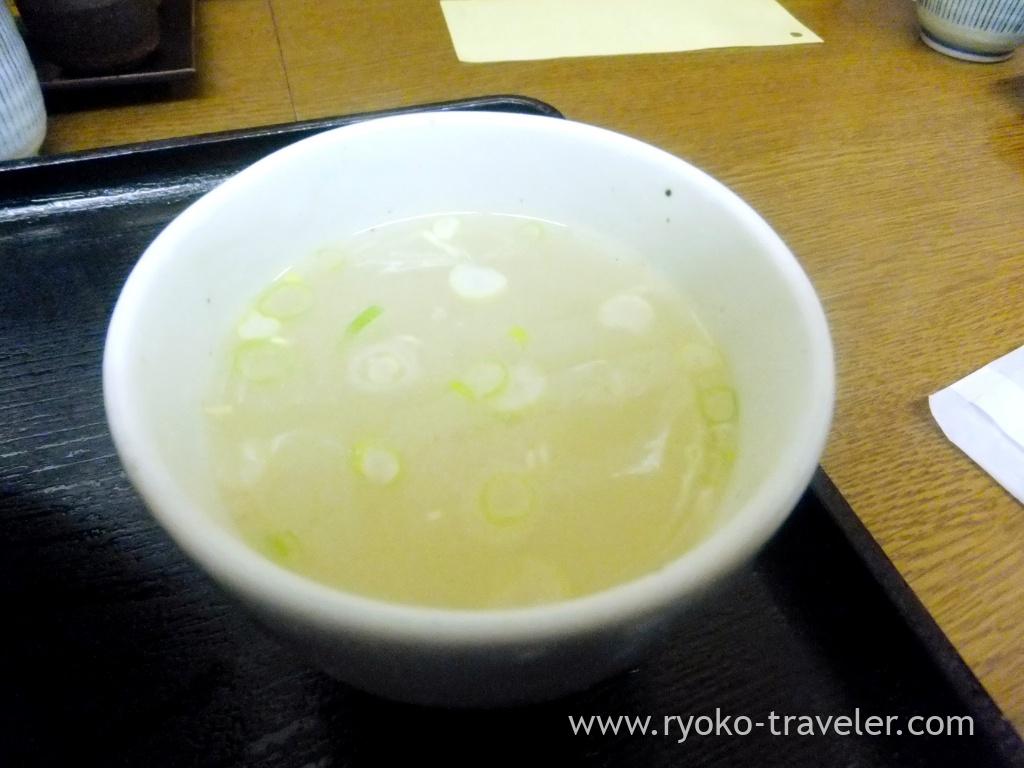 Toritoh have stylish branch outside Tsukiji Market but they don't serve this oyakodon. Thus, I have nothing to regret this year. Welcome 2015 !
About

Name Toritoh (鳥藤 場内店)
Open Morning through daytime
Reservation Unavailable
Credit card Unavailable
URL Website, Facebook, Instagram

Google Map (Current location in Toyosu Market)