If I'm asked from someone, "What is your favorite meat ?", I'll say "chicken" without hesitation. I love chicken meat. Especially, I love grilled meat. Yes. Yakitori is my delight.
There're some good restaurant that serve yakitori at lunchtime in Ginza. Torishige (銀座 鳥繁) is one of the restaurant.
I like this font.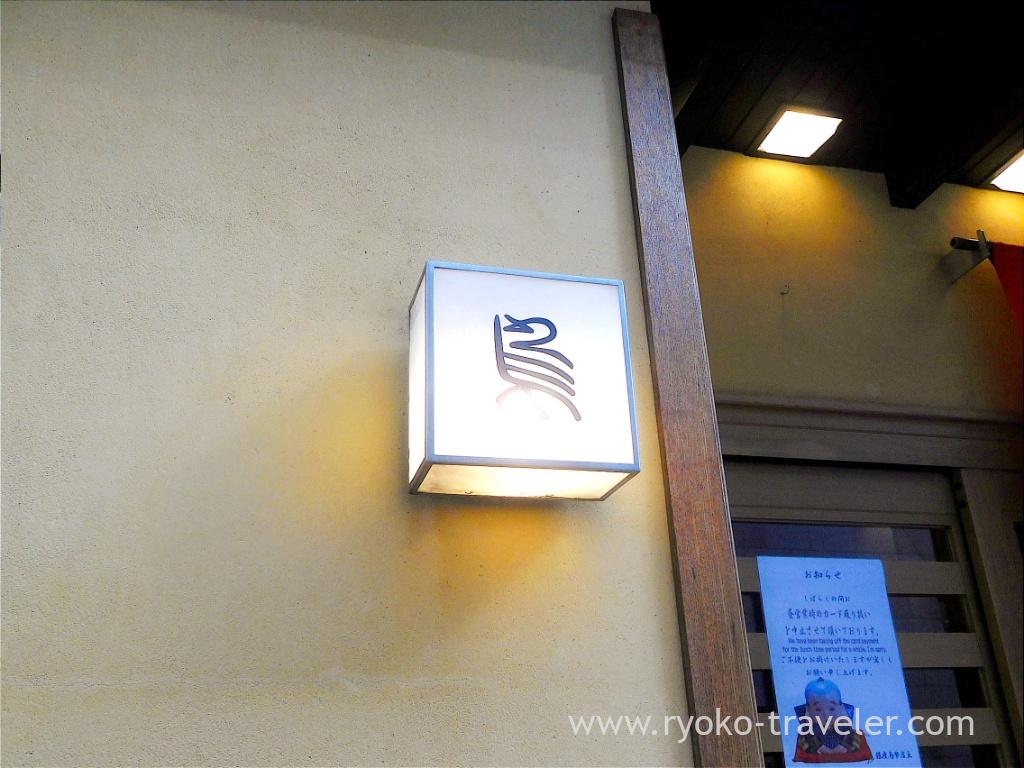 This is lunch menu. They have two sets. Ontama soboro bowl (minced meat bowl with onsen tamago) and yakitori set. If you want, you can add yakitori more. This lunch menu is available on Saturdays, too.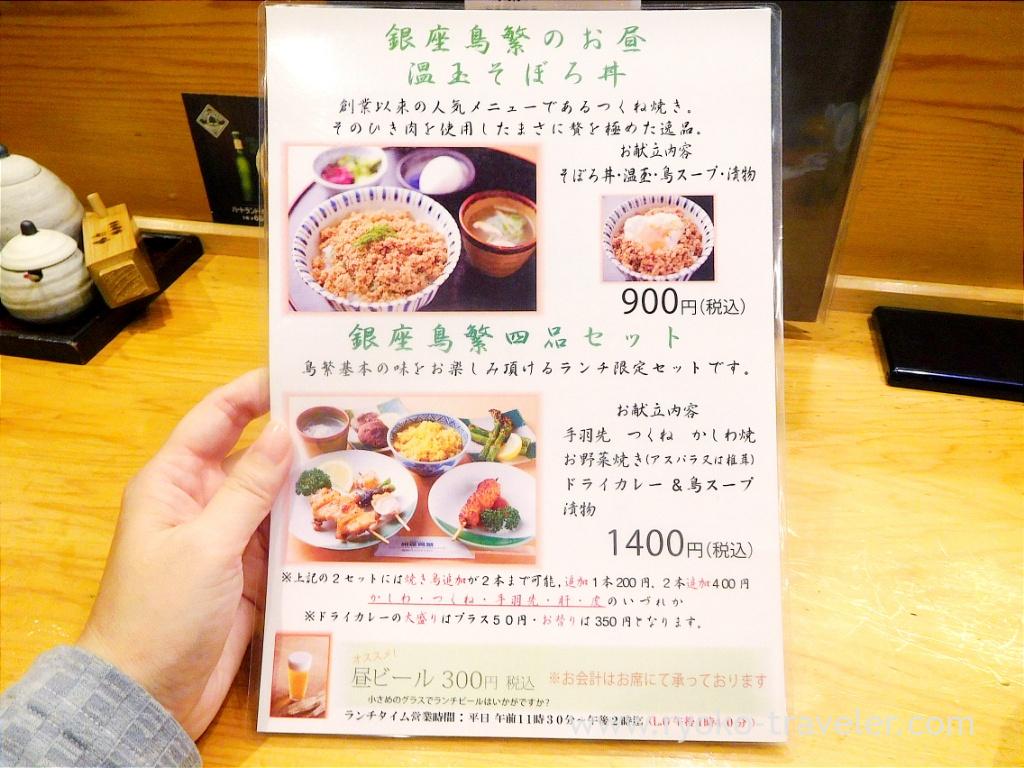 They have started their business in 1931. I knew they were open as stall in Ginza. Their current building was built several years ago, so it's still new. There're counter seats and tables. They are larger restaurant as yakitori restaurant. I was seated on the counter seat and I could see the chef cooked. Glass board divide between us and the kitchen, so, it's safe and I didn't feel hot. Just fun !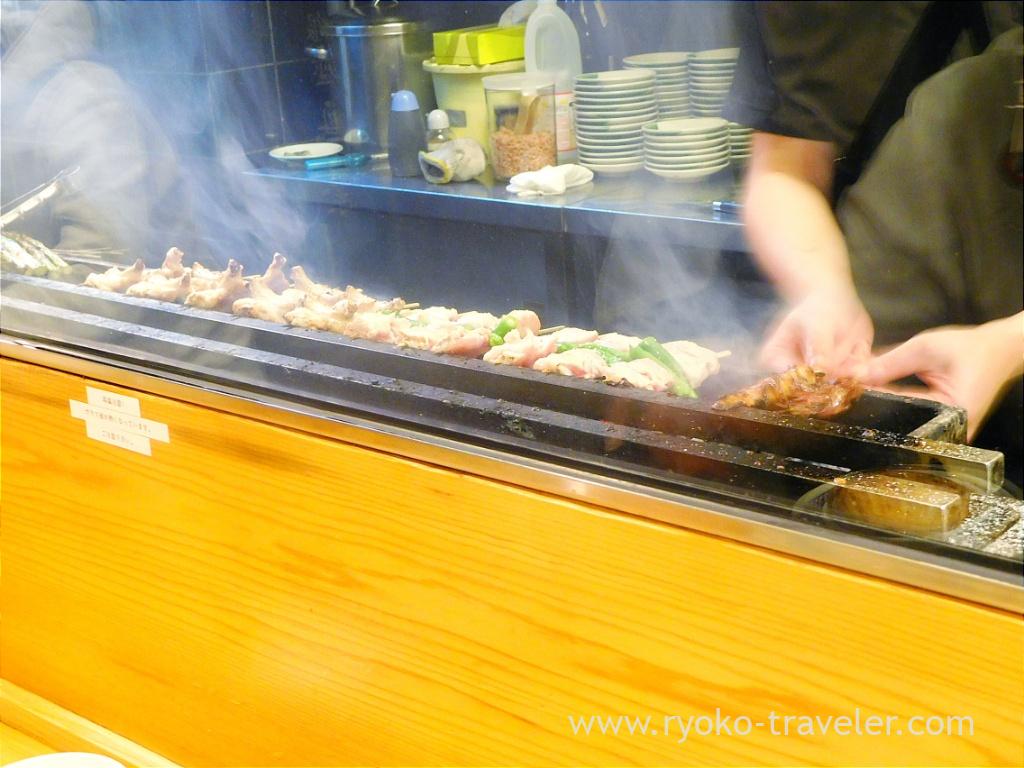 Many meats was prepared !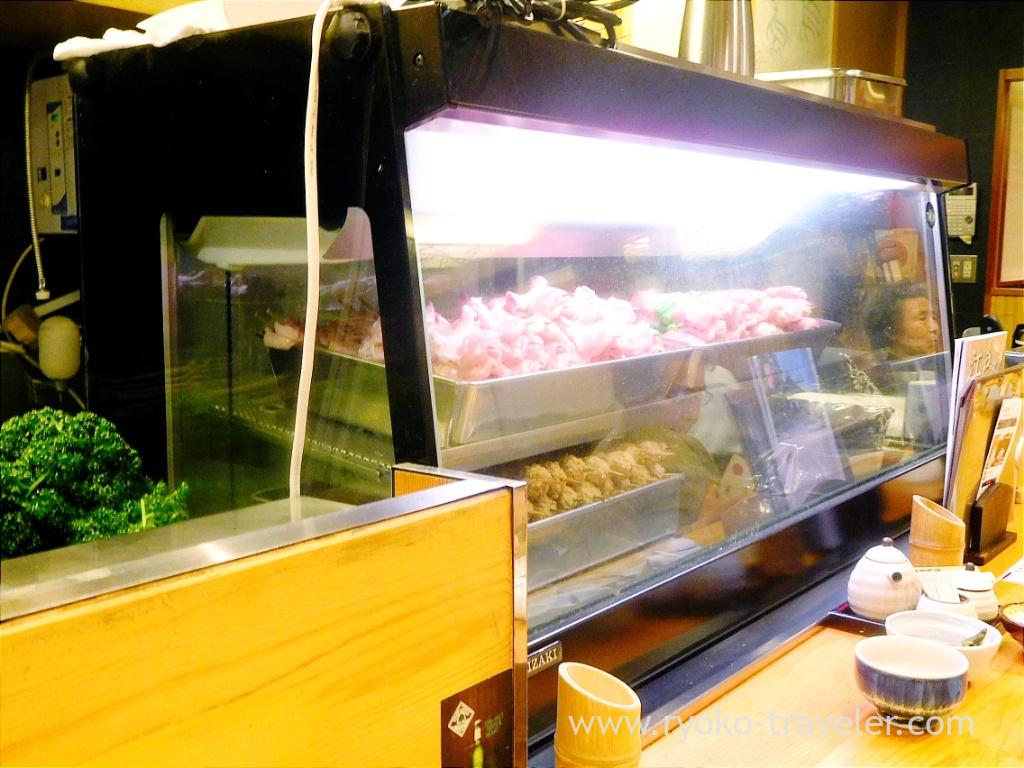 Because I wanted to eat much yakitori, I ordered yakitori set. As soon as I ordered, grated daikon radish and pickles was served. And I also ordered lunch beer.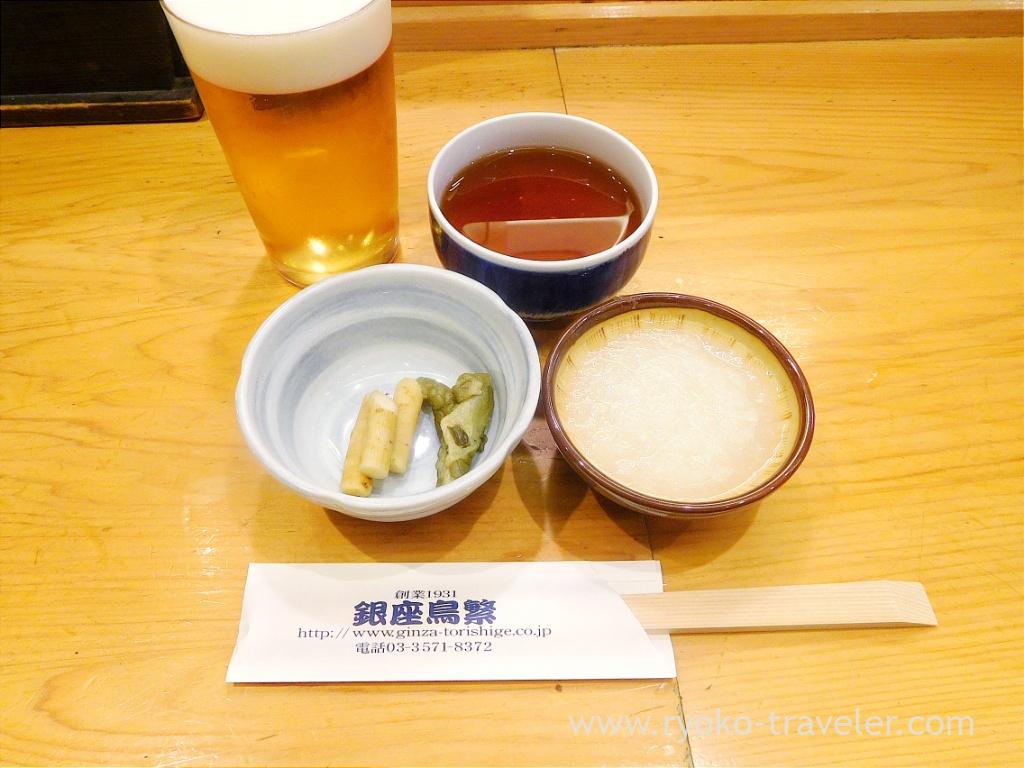 Vegetables can be chosen from two. Bell pepper and asparagus that time. I chose asparagus. Juicy and good.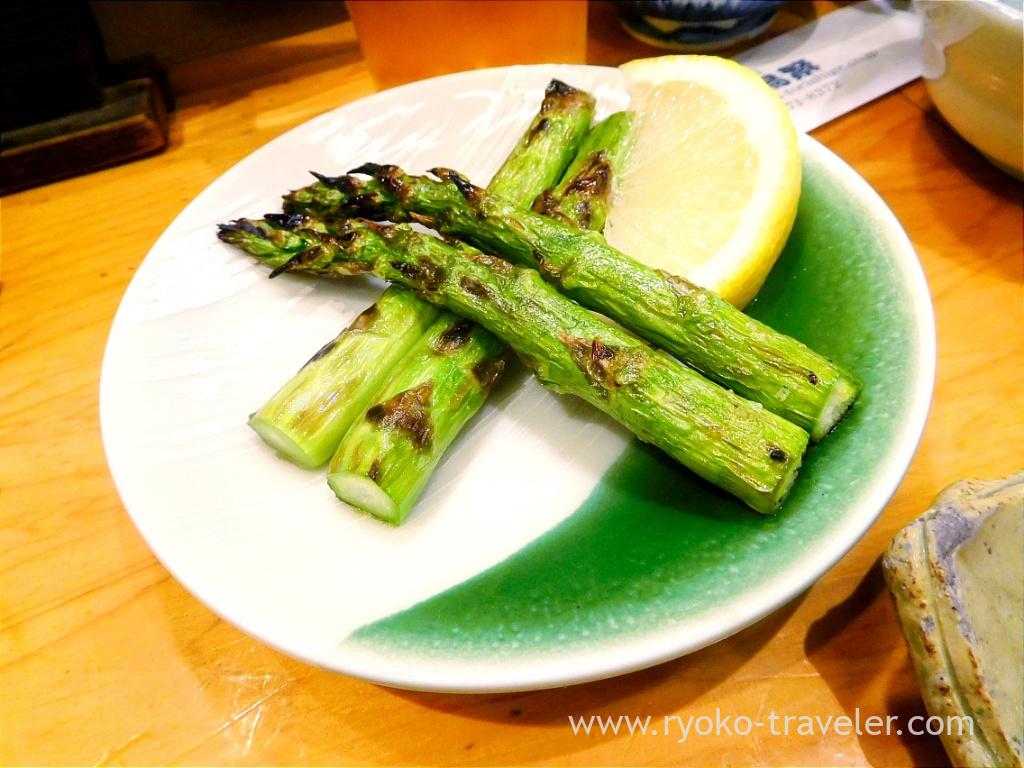 From right to left, wing, breast and leg meat, tsukune and liver (extra, +200 yen). Those yakitori was rather small, but it was delicious. I liked the wing best. Its skin had springy texture and was like jelly.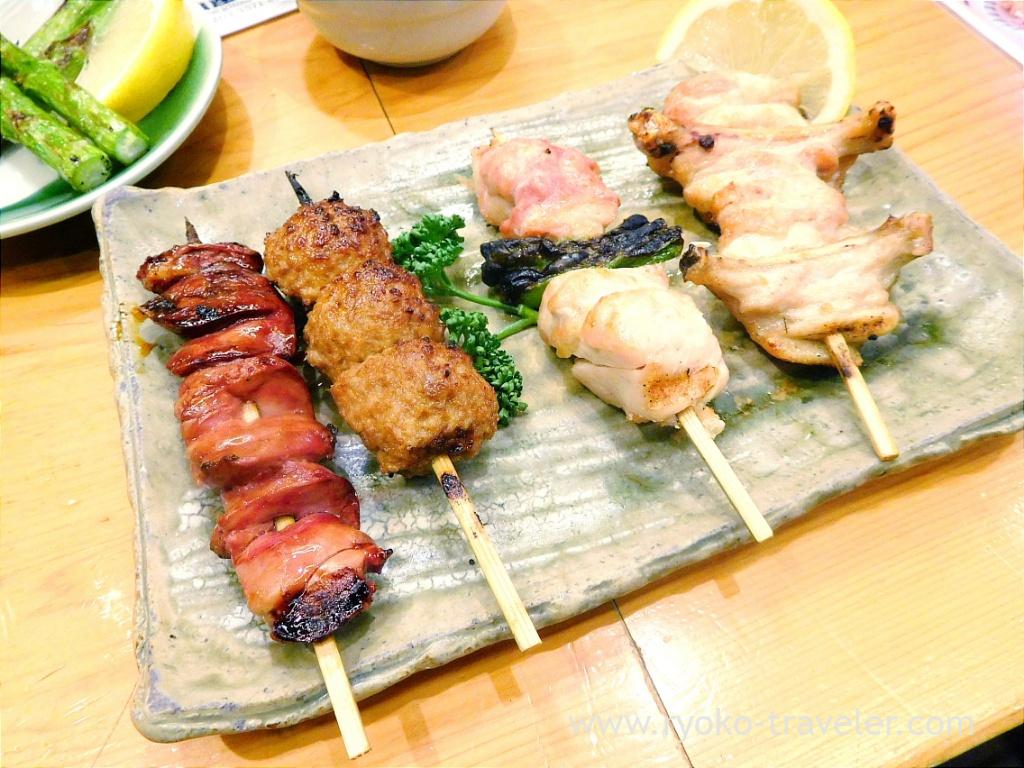 This is dry curry. I was surprised ! I rarely meet dry curry at yakitori restaurants. It was seasoned lightly and was good.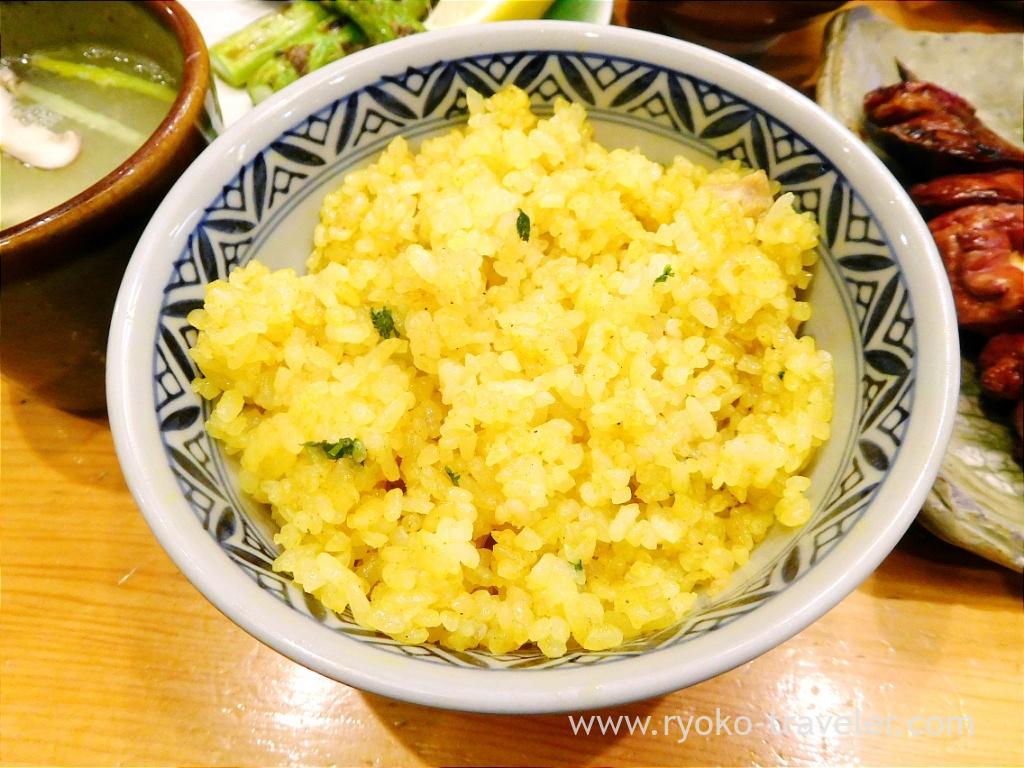 Chicken soup. Of course, it had much chicken broth, and more it had abundant extract of shiitake mushrooms.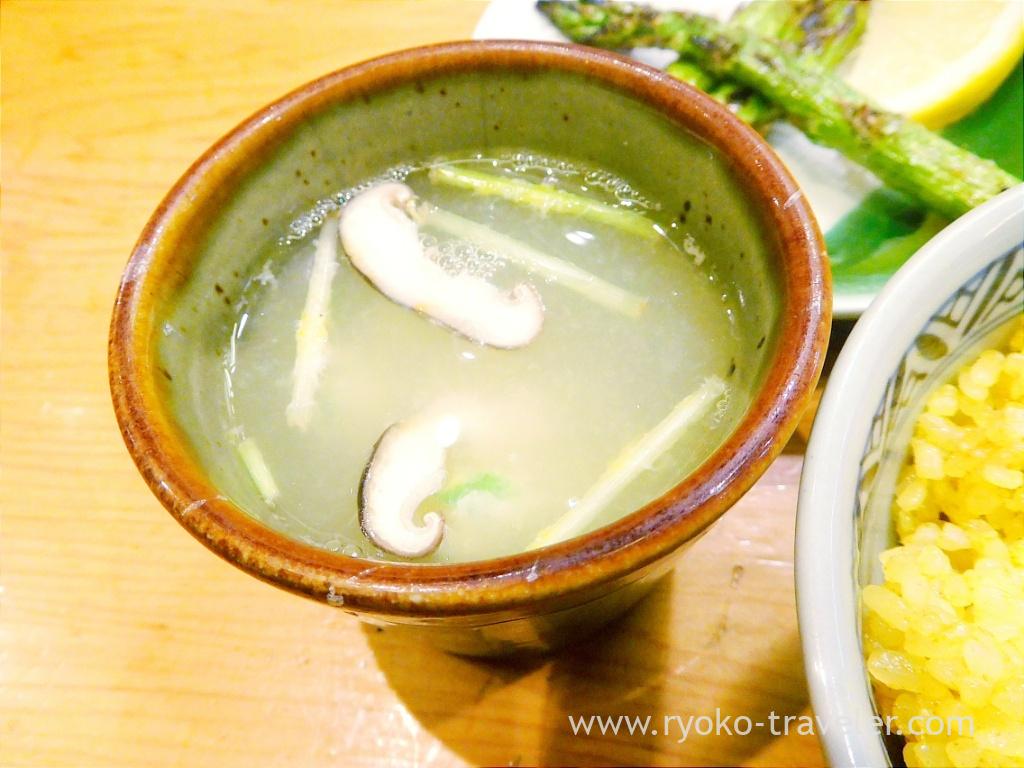 It cost me 1900 yen in all at lunchtime. I think it's expensive a bit. It's Ginza Price. But their yakitori was delicious and the relaxed atmosphere was good. It's affordable 🙂

About

Name Torishige (銀座 鳥繁)
Open Lunch, Dinner
Reservation Available for dinner only
Credit card Available for dinner only
URL Website /

Google Map