We had coffee break at Tokyo Yogashi Club (東京洋菓子倶楽部) in Hamacho after lunch. They are cake shop and cafe. I knew this shop because my office president give me this shop's pound cake as birthday gift every year. Truthfully speaking I don't like it. Because it is not tasty, but his choice was bad for me. I don't like matcha azuki cake !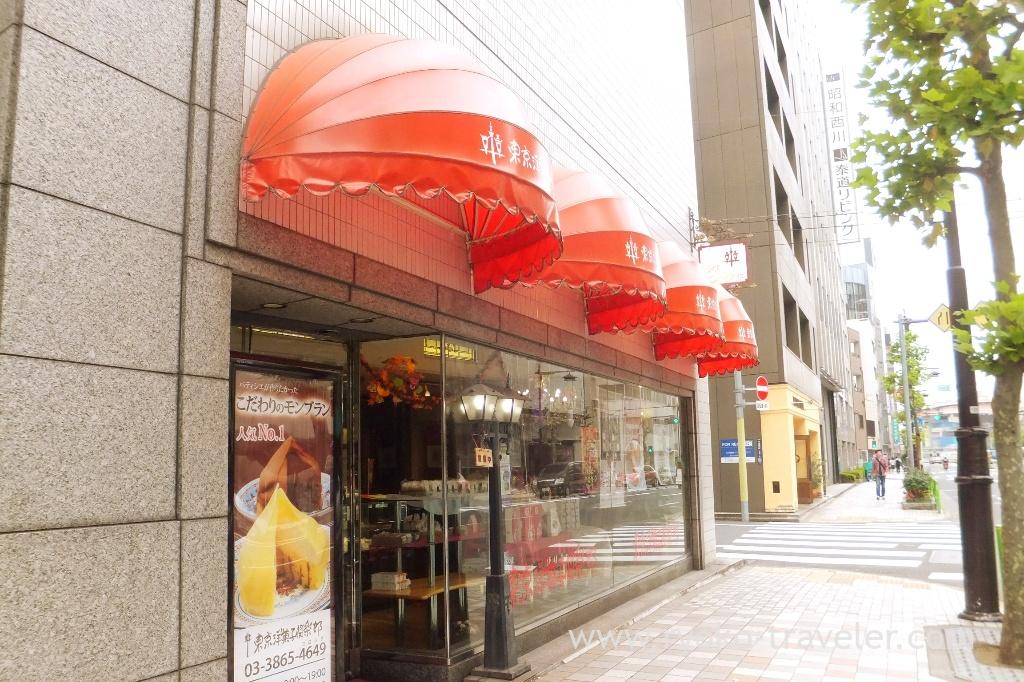 There's Meijiza close to this shop. So, maybe they have much guests for using the cafe space when performances are held. But that day, we were only guest in the cafe area. Of course, some people came for buy cakes or confections.
So, we enjoyed coffee and cake in the calm cafe. Montblanc and rollcake with coffee.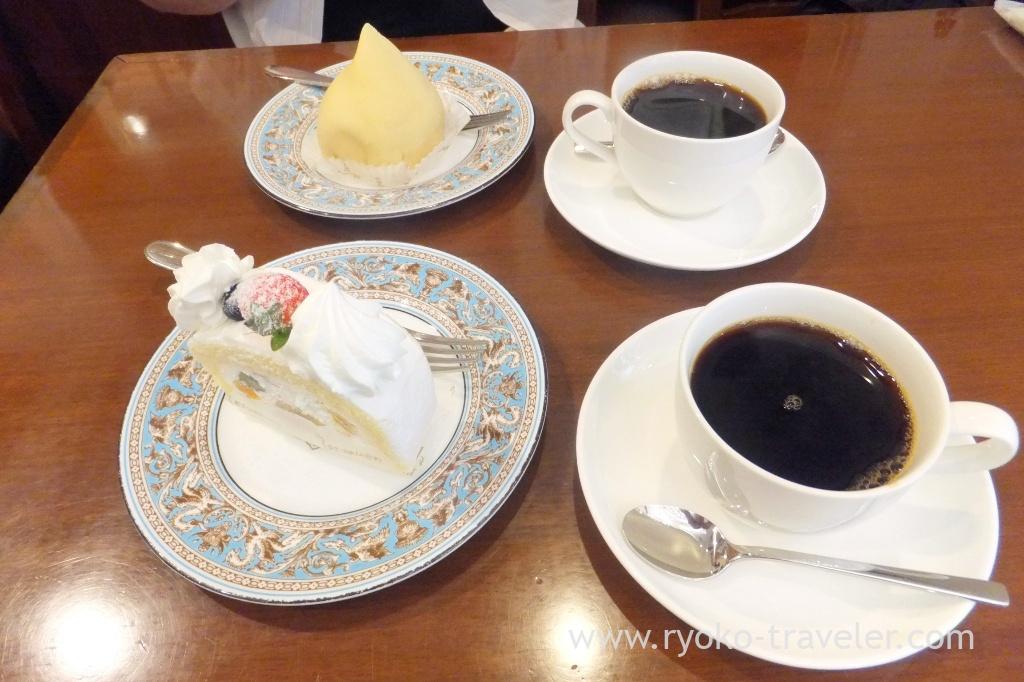 Montblanc had smooth texture and whipped cream inside was tasty 🙂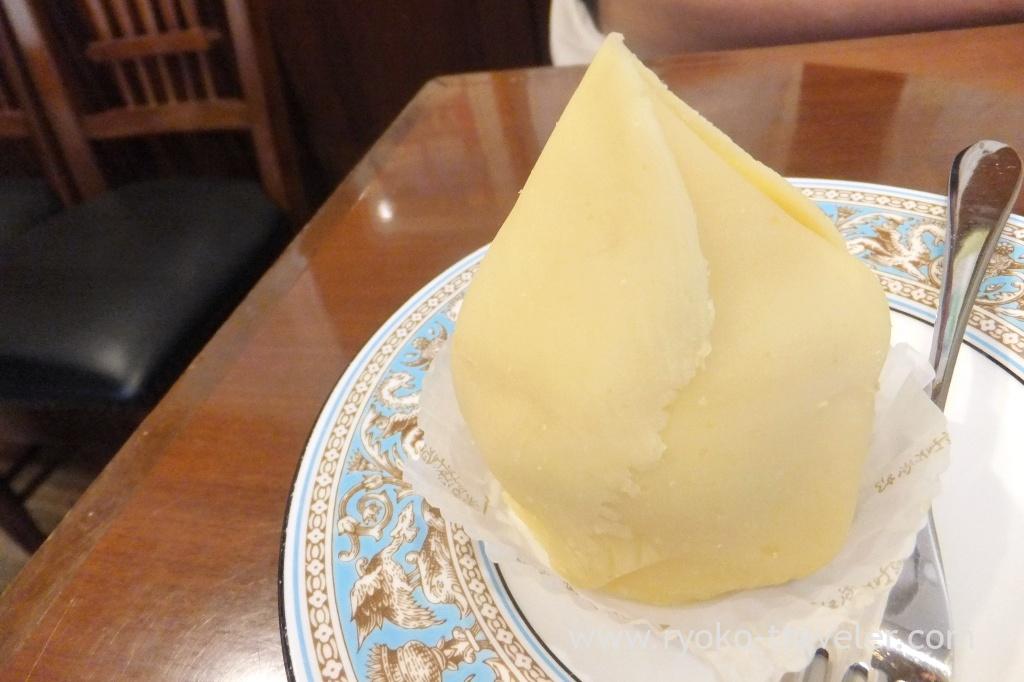 Fruits rollcake. Colorful !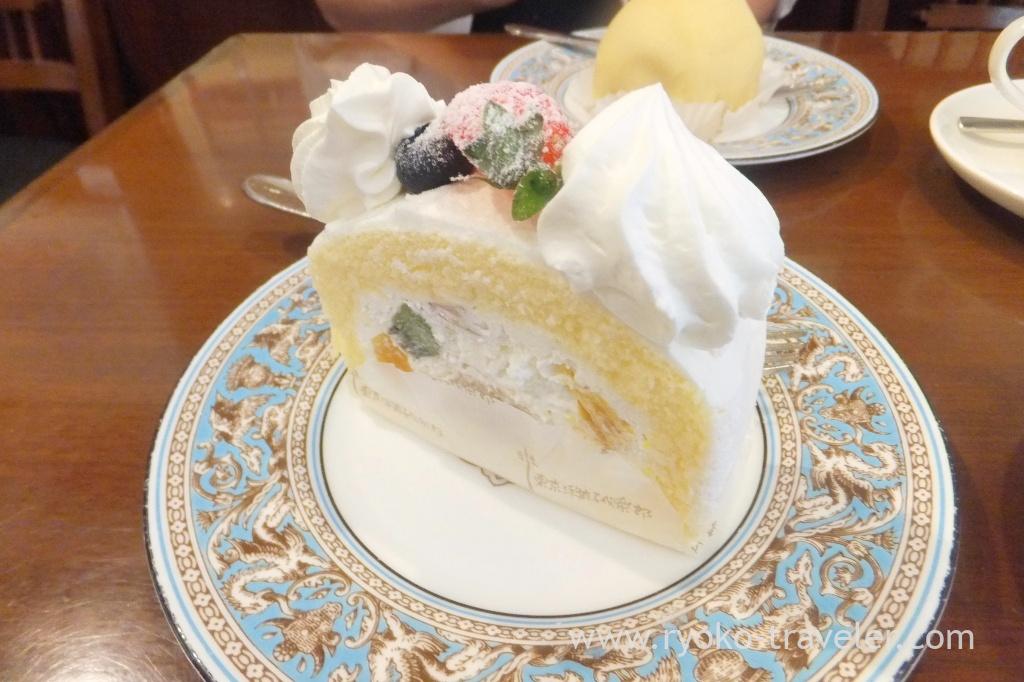 You need to decide what you order cake before being seated or order cakes seeing the showcase because there are no menus about cakes. Recently many shops make smaller size of cakes, but this shop's cake is not small. Small cake is good for me when I want to eat cake a bit. But this can be alternative of light meal 🙂
About

Name Tokyo Yogashi Club (東京洋菓子倶楽部)
Open Day through evening
Reservation Unavailable
Credit card Unavailable
URL Website

Google Map