「 Tsukemen / 日式蘸面 」一覧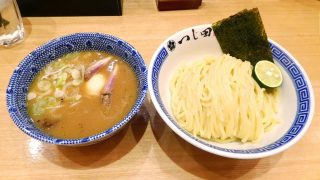 Finally, a branch of Tsujita is open in Kachidoki area. Just in front of the exit of Kachidoki station ! Mentoku Nidaime Tsujita. Black signboard is cool and outstanding. Recently a branch of ...
I rarely eat tsukemen, but I had wanted to eat tsukemen of Ginza Oborozuki (Oborodzuki, Oboroduki) once.Their tsukemen is very popular. Of course, they serve ramen, but their tsukemen is far popular....