Tadokoro Shokuhin (田所食品) is located along Monzeki street in Tsukiji and they sell cod roe like tarako (cod roe), salmon roe nd so on. And they made eatery a few years ago. They serve spaghetti, ochazuke and so on at there.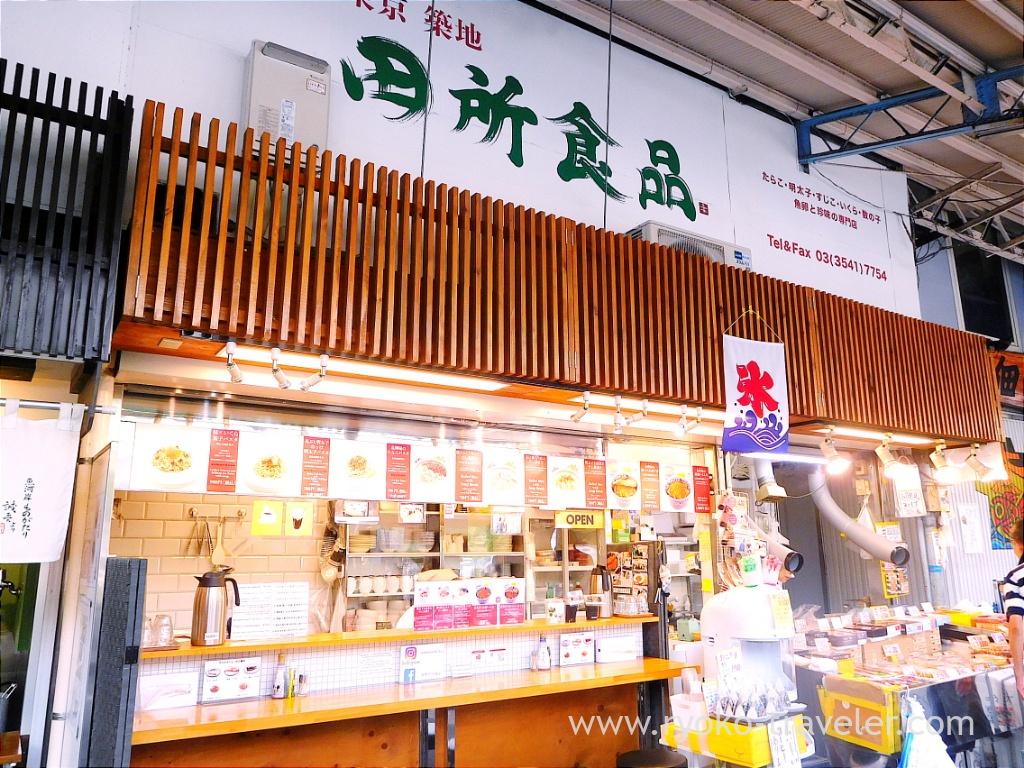 There're only four counter seats outside, but they have roof, so you can avoid rainfall except storm. There's a menu above the counter table. Tax included. Everything have fish roe ! tarako, salmon, salmon roe, mentaiko ! Bowl, chazuke and spaghetti !
Rice. chazuke with mentaiko and takana, chazuke with ume-chirimen, chazuke with baked tarako and Jew's‐ear, salmon roe bowl, salmon roe and salmon bowl.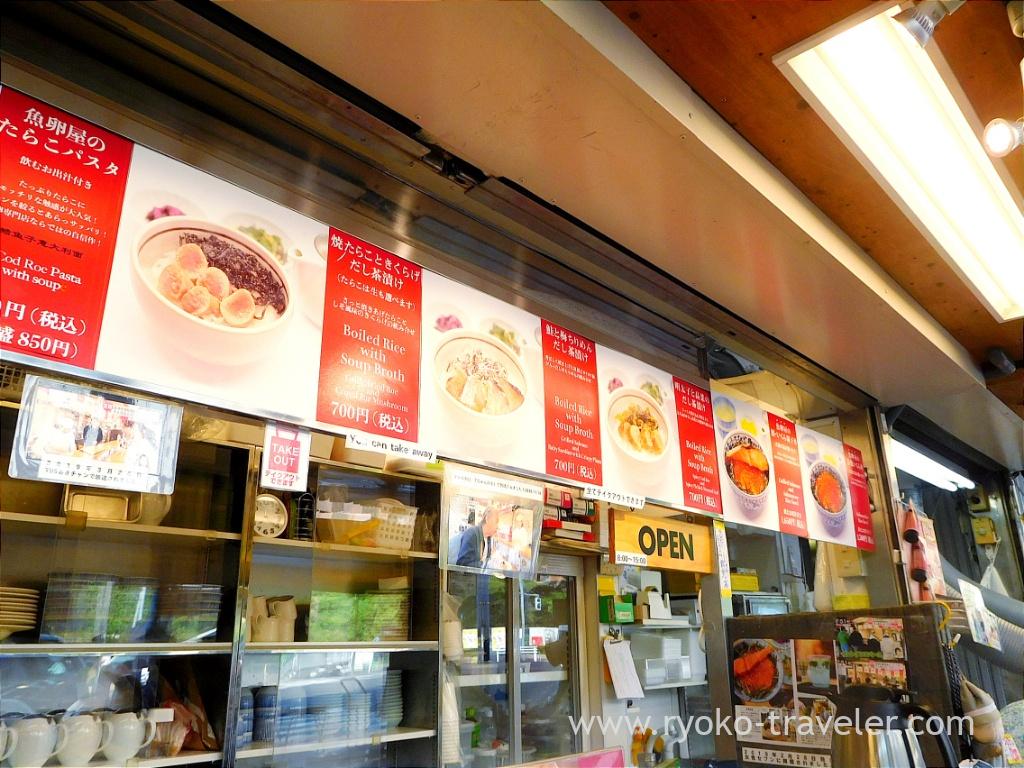 Spaghetti. Spaghetti with salmon and salmon roe (900 yen), spaghetti with baked mentaiko (750 yen), spaghetti with tarako (700 yen) and so on.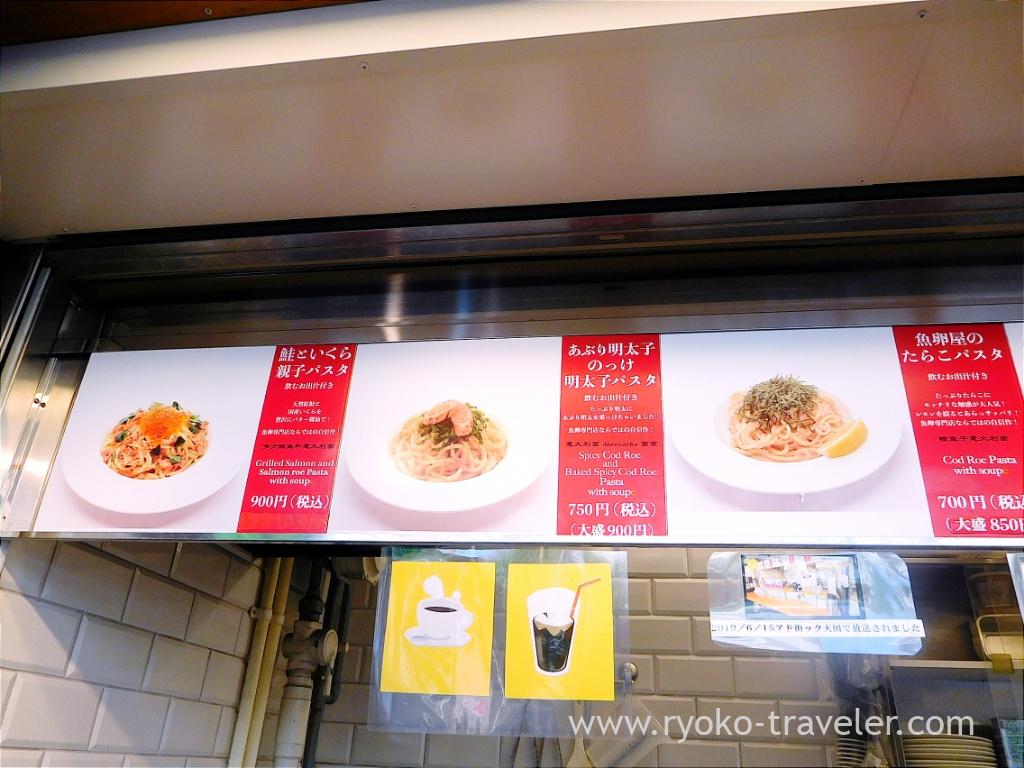 Another menu. Grilled mackerel, grilled salmon, sardine with mentaiko, matsumaezuke, squid with mentaiko.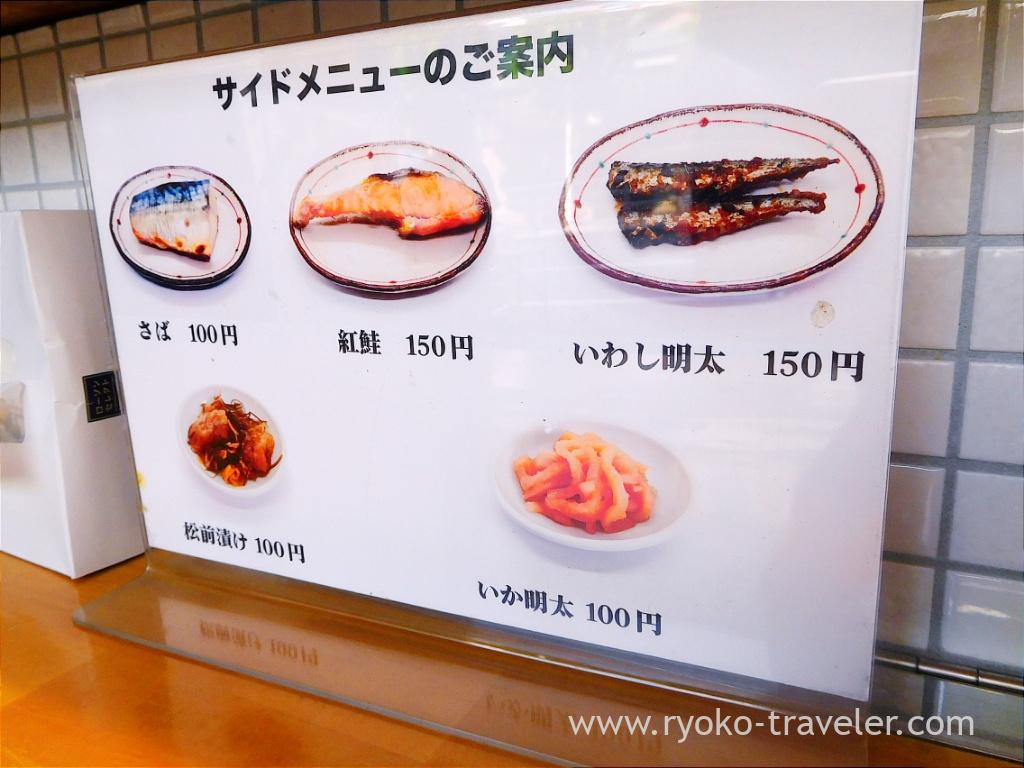 All foods have soup. It's a soup stock of dried flying fish. Free refills. It's good. They don't cook it. It's powder of soup stock that can be bought in Tsukiji.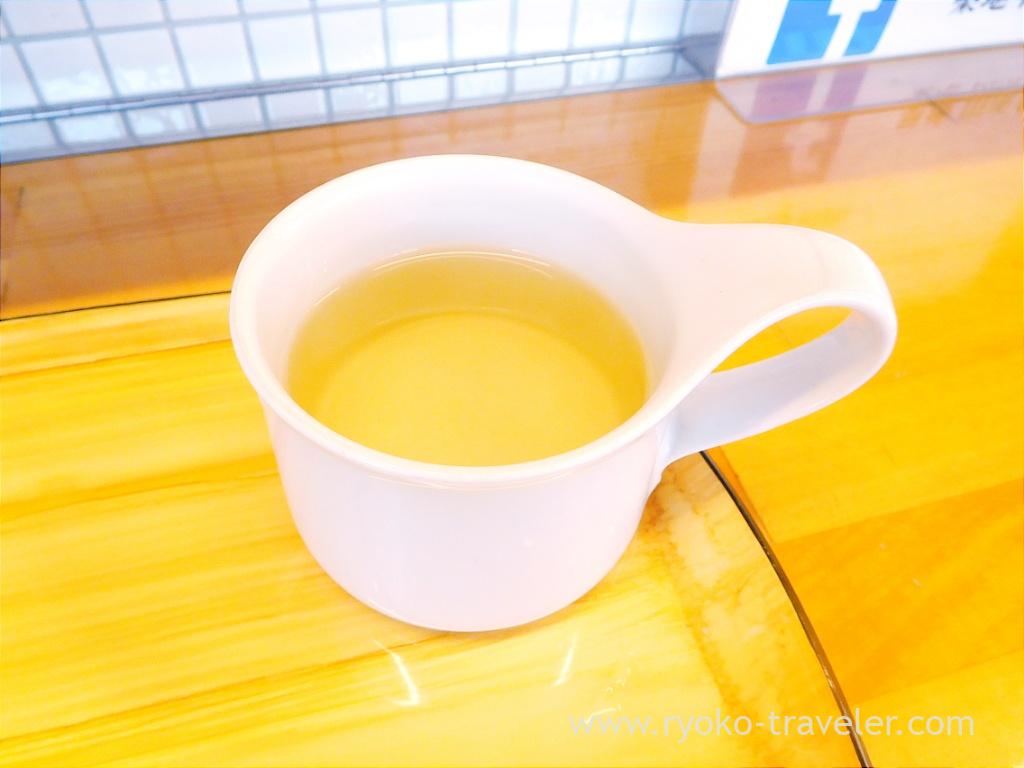 It was served in five minutes because there was no one early in the morning. Gorgeous ! It have much salmon and salmon roe on the spaghetti !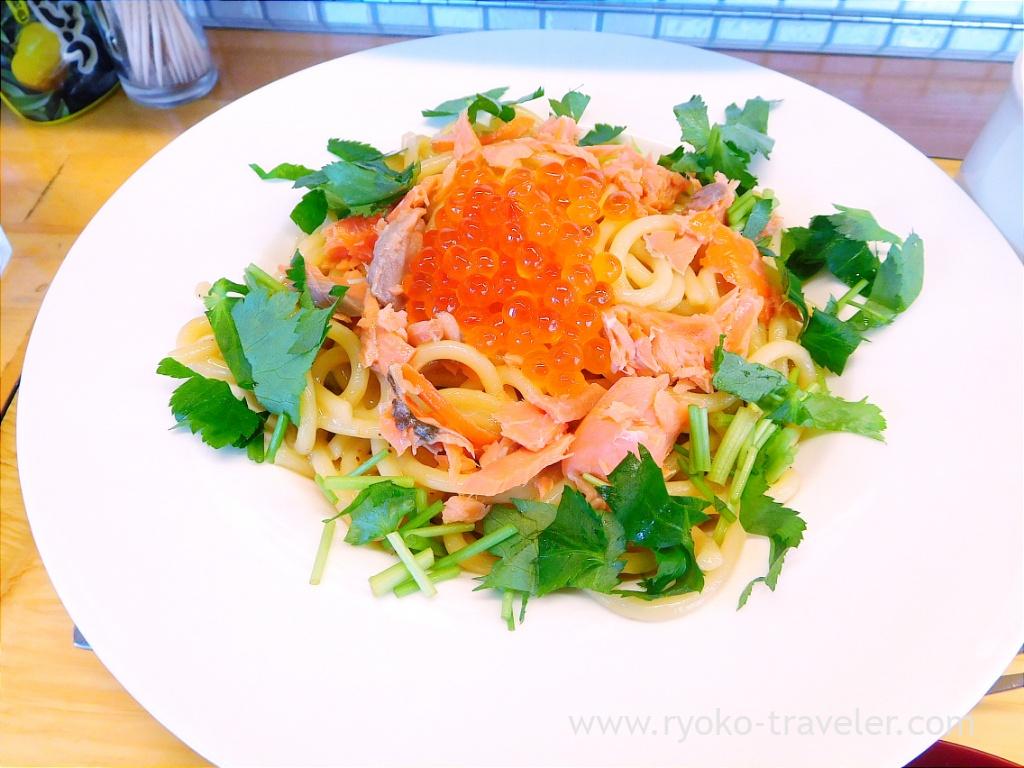 The spaghetti is thick and dressed with butter and seasoning. Delicious. Salmon and salmon roe was awesome. It's dangerous. I couldn't stop eating. If you love fish roe, you must be a slave to this shop 🙂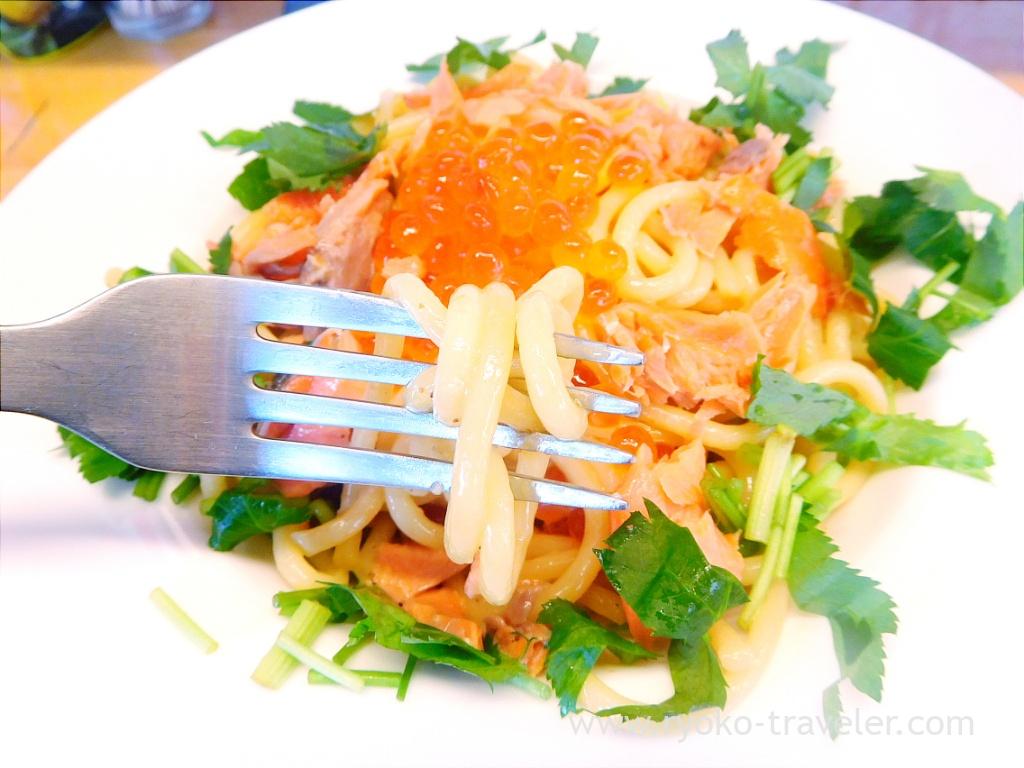 They serve small rice with free of charge. After I finished eating spaghetti and left salmon and salmon roe, and I put on to the dish and mixed altogether. Dangerous. Ah, it's good to pour soup on the dish, too.
About

Name Tadokoro Shokuhin (田所食品)
Open Morning through daytime
Reservation Unavailable
Credit card Unavailable
URL Instagram, X (Twitter)

Google Map