I searched for good Taiwanese foods restaurant in Yokohama Chinatown. And then I found there're some high-reputated restaurants. We visited one of the restaurant named Syumien (秀味園). They accept reservation on the website.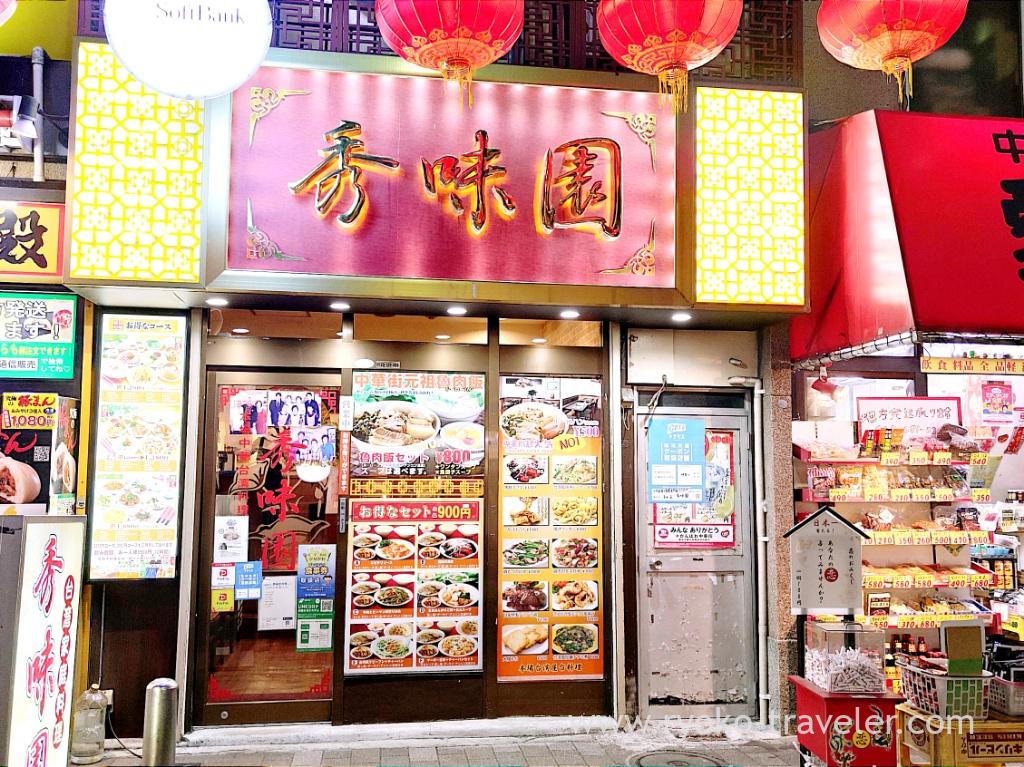 They have a variety of standard Chinese foods on the menu. But Taiwanese foods attracted us all the same. Noodles, minced pork rice, oyster omelets and so on. We are starved of trip now. So I liked even the staff's Chinese-style unfriendly service 🙂
That is a simple, but there are some Chinese decoration. Almost all tables have four seats.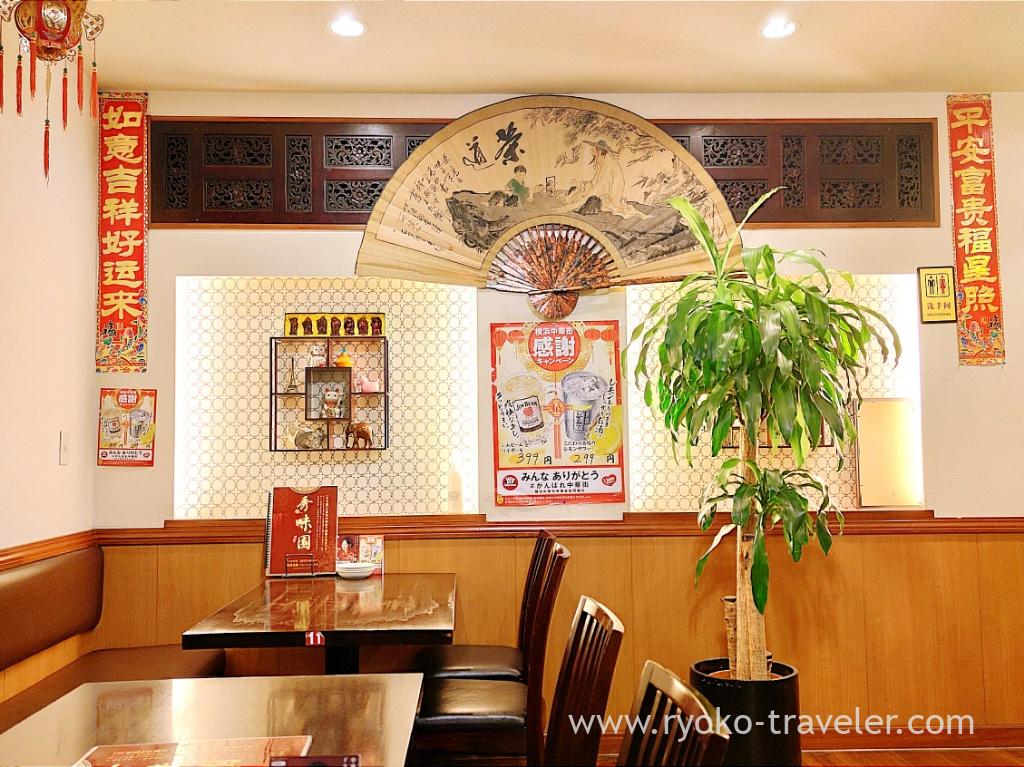 This is their minced pork rice. It had two slices of simmered pork and minced pork. And braised egg, pickles. I rarely meet such a gorgeous minced pork rice having sliced pork. This minced pork rice was seasoned with ginger strongly. And they don't use much Taiwanese spice. So, it's easy to eat. Though the freshly cooked one was good, I think it's tasty even it get cool. They accept order to go, so I want to try next time. The braised egg was good, too.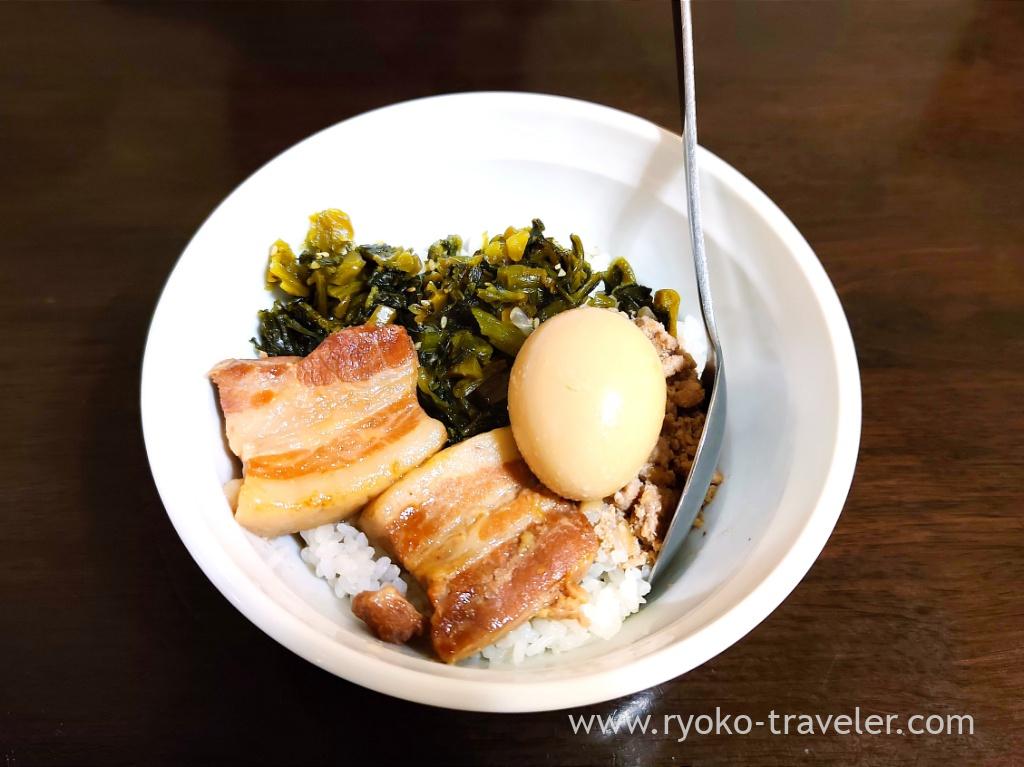 And this is Taiwanese vermicelli in soup. It had plenty of vermicelli and vegetables (soybean sprouts mainly) and the soup was seasoned lightly. This soup had plenty of Taiwanese spice, but it's quite differ from Taiwanese real tastes. It's because of their long history since 1975. Now their foods tastes is familiar with Japanese' sense of tastes. And also it's good after alcoholic drinking.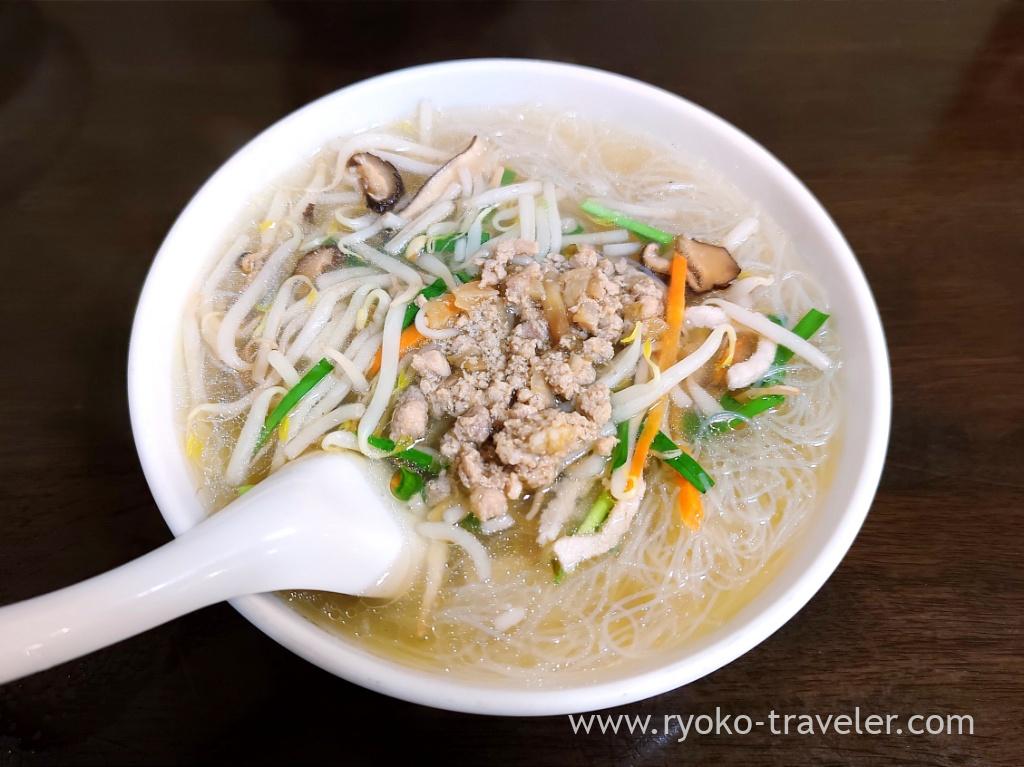 About

Name Syumien (秀味園)
Open Lunch through dinner
Reservation Available (
Hot pepper, Tabelog)
Credit card Available
URL Website
Google Map