Enjoy whole baby bird chicken to the full 😉
I visited Suageya the other day.
Suageya serve deep fried baby bird chicken without coating. Though I didn't know about this shop, my friend took me to there.
I love chicken meat best in all meats 🙂
This shop's No.1 drink is Ganso Saikyo lemon sour (最強レモンサワー, 400 yen).
There's frozen lemon instead of ice. So, it don't become weak 🙂
We were seated along theh counter table surrounding kitchen. So, we could enjoy good smell of chickens being deeply fried in front of us.
Boiled chicken (煮鳥, 350円 yen). Joint meat between heart and liver. It is also called kokoronokori. It tasted good. It must be good for rice !
Salad. Sardine and potherb mustard salad (しらすと水菜のサラダ) as otoshi.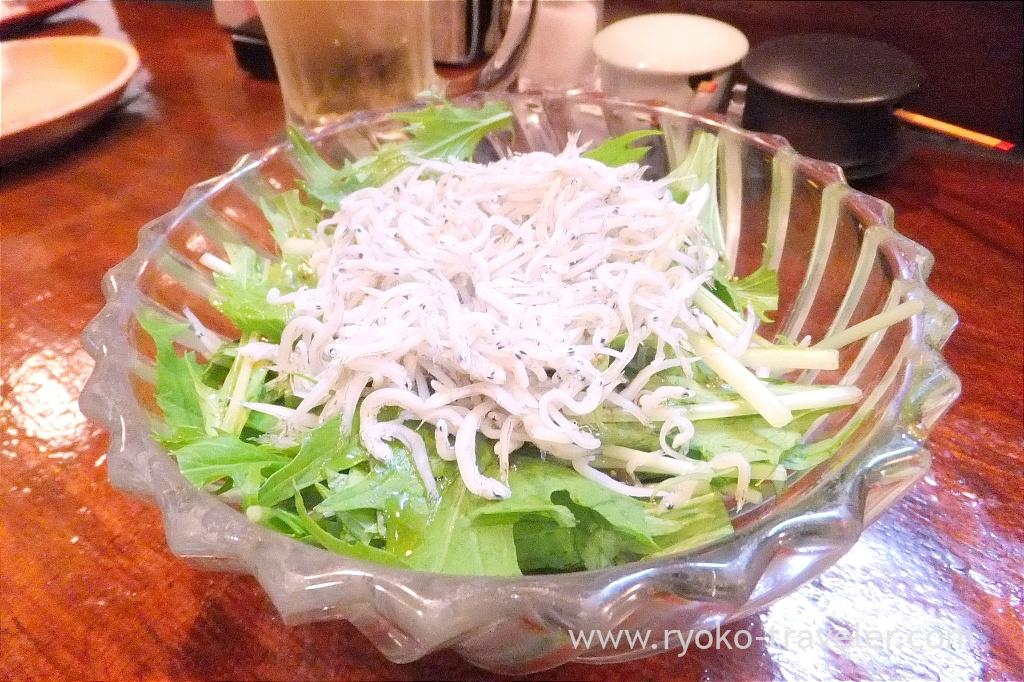 Deep fried vegetables (野菜の素揚げ, 730 yen)
そしてDeep fried baby bird chicken (ひな鳥の素揚げ, 1800 yen)
Gizzard, wing and leg meat was served in succession.
Gizzard. Its crunchy texture was good 🙂
Wing. The staff broke it up like this. It was deeply fried and baby bird's bone isn't hard. So, we could eat narrow bones 🙂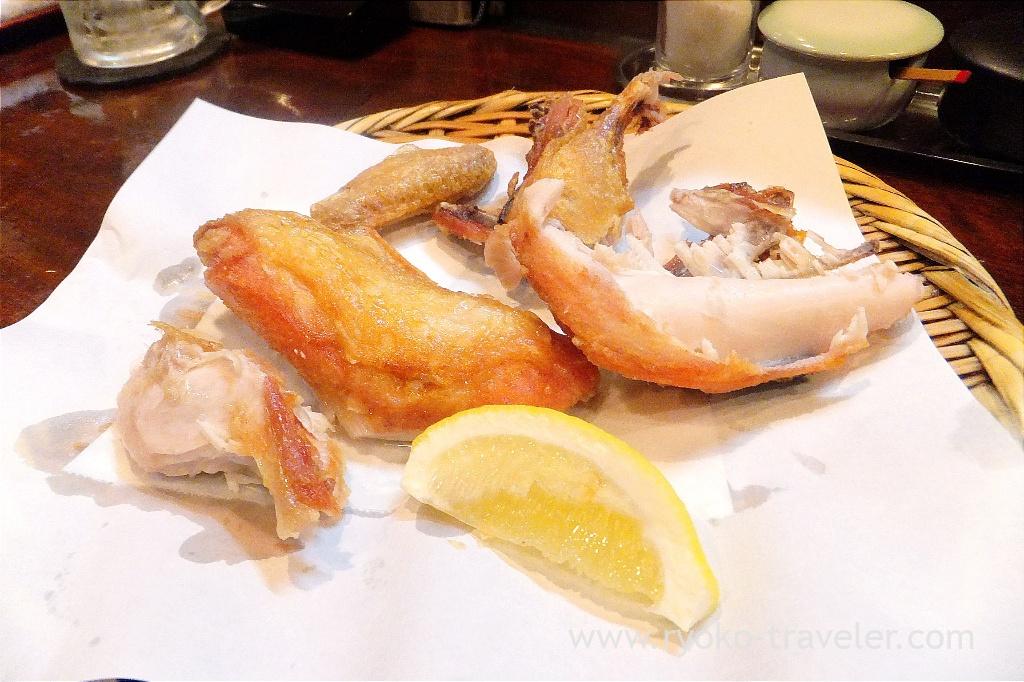 Leg meat. It was so juicy.
Last, Tamagokake gohan (玉子かけごはん, 400 yen)
Everything was tasty. And I want to go there again 🙂
It is not large shop, so you should reserve in advance.
About Suageya (素揚げや)
Address / Toyo Haitsu Bldg 1F,8-25-1, Minami-Koiwa, Edogawa-ku, Tokyo
Station / Koiwa station (JR)
Open / 17:00 – 23:00
Sundays and another national holidays / 17:00 – 22:00
Closed / Mondays (in case of national holidays it is open)