Recently a number of companies that has started their business as hamburger shop is increasing. Yakiniku Daishogun that is yakiniku restaurant also started hamburger shop. They use Wagyu beef ! Though there are still only a few branches, they are so popular because they won the first prize at Japan Burger Championship 2022. They have a branch in Akihabara. So, I visited there. The shop's name is SHOGUN BURGER. They are located on the 2F of UDX building.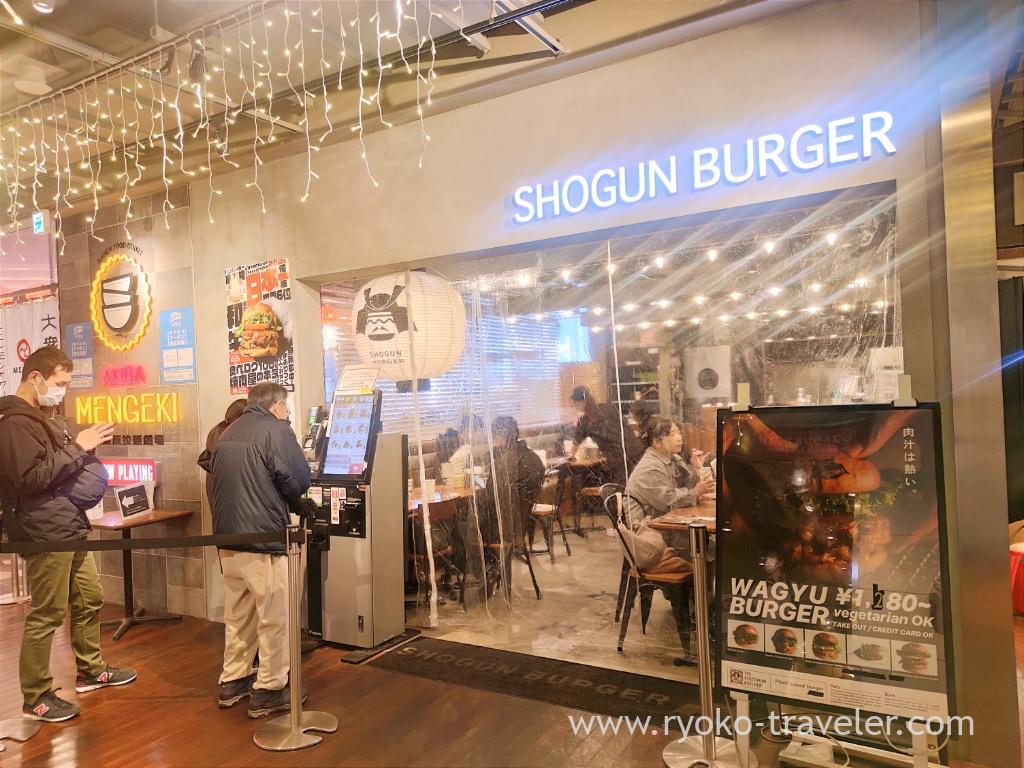 There's a ticket vending machine at the entrance.
There's a order counter at the end of the shop. After I bought a ticket, I handed it to a staff. It takes much time to be cooked. So, I waited for while. About 10 minutes or so ? I took my foods at the counter after my number was called. There's a drink machines on the right. They offer free refills of drinks (Drink Bar).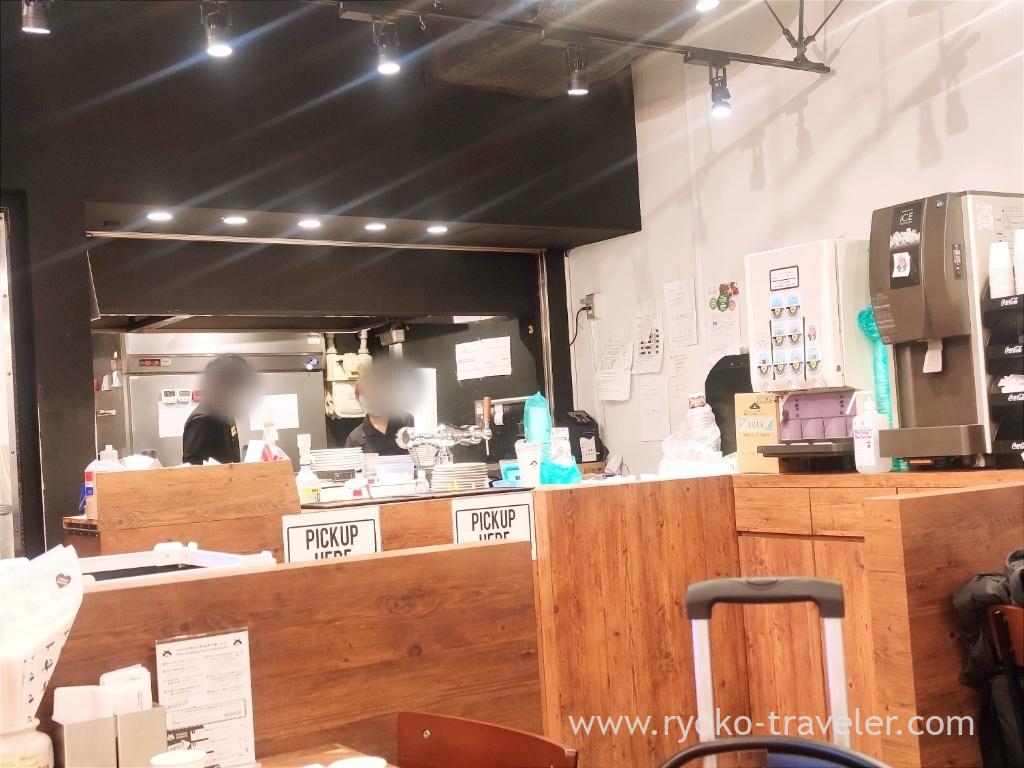 But they don't have a variety of drinks. And cold drinks only.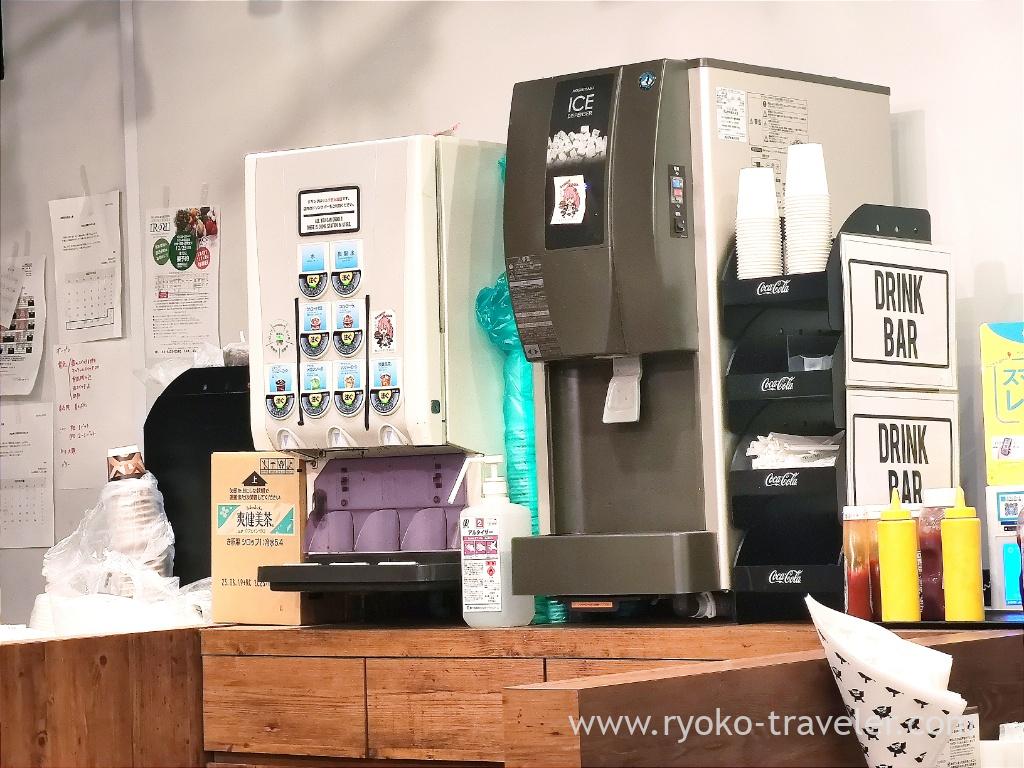 There're only 20 seats in the shop. In case there's not vacant table, they request us not to buy ticket and wait until staffs say "Buy ticket, please."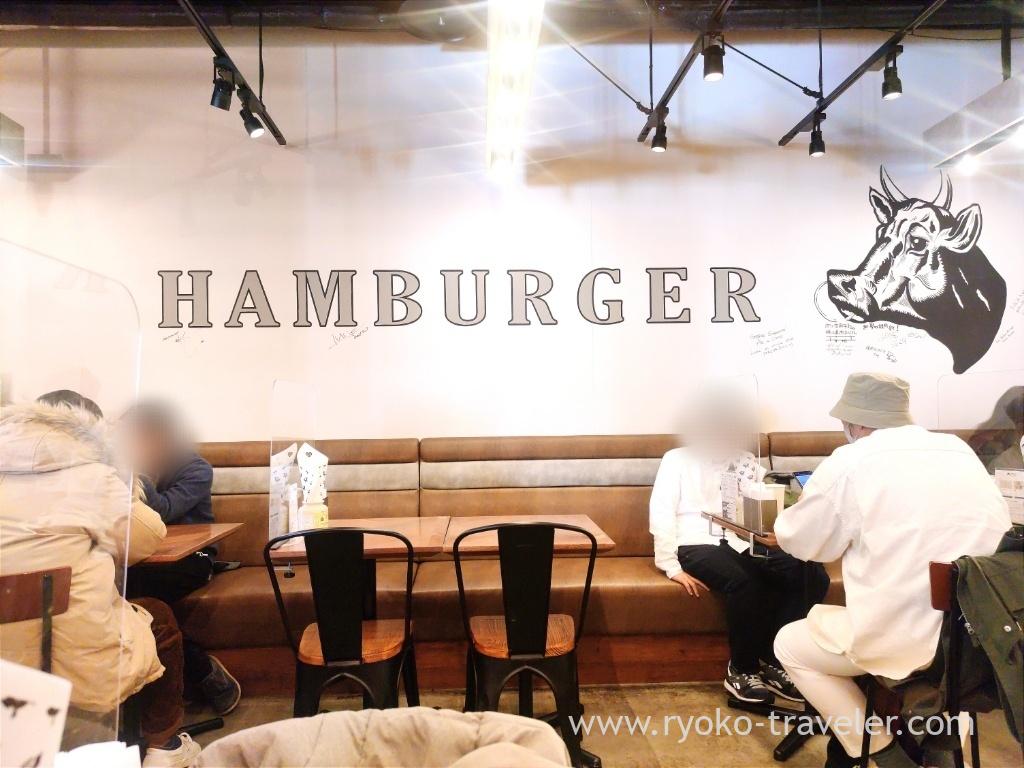 I ordered lemon sour because Drink Bar don't have warm drinks. It was sweet and sour. It went with hamburger well. Also they have beer, but it's canned beer produced by Daishogun. SHOGUN BEER. It cost about 1000 yen. I felt it's expensive. So.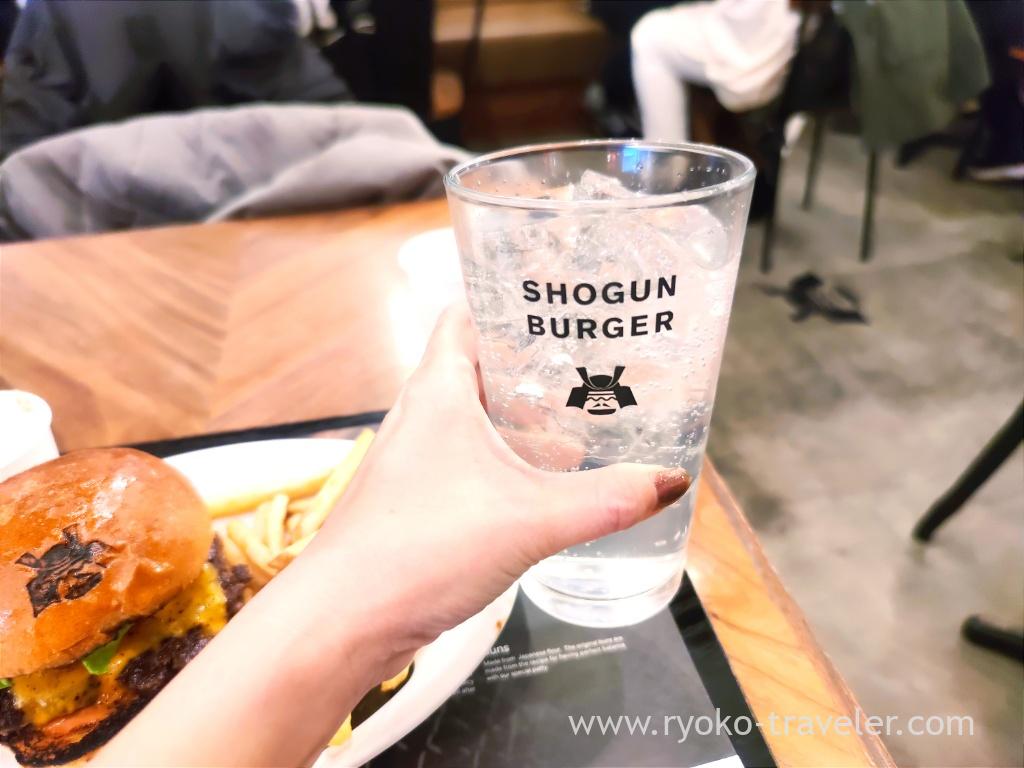 I ordered cheese hamburger. All hamburger have French fry on the dish.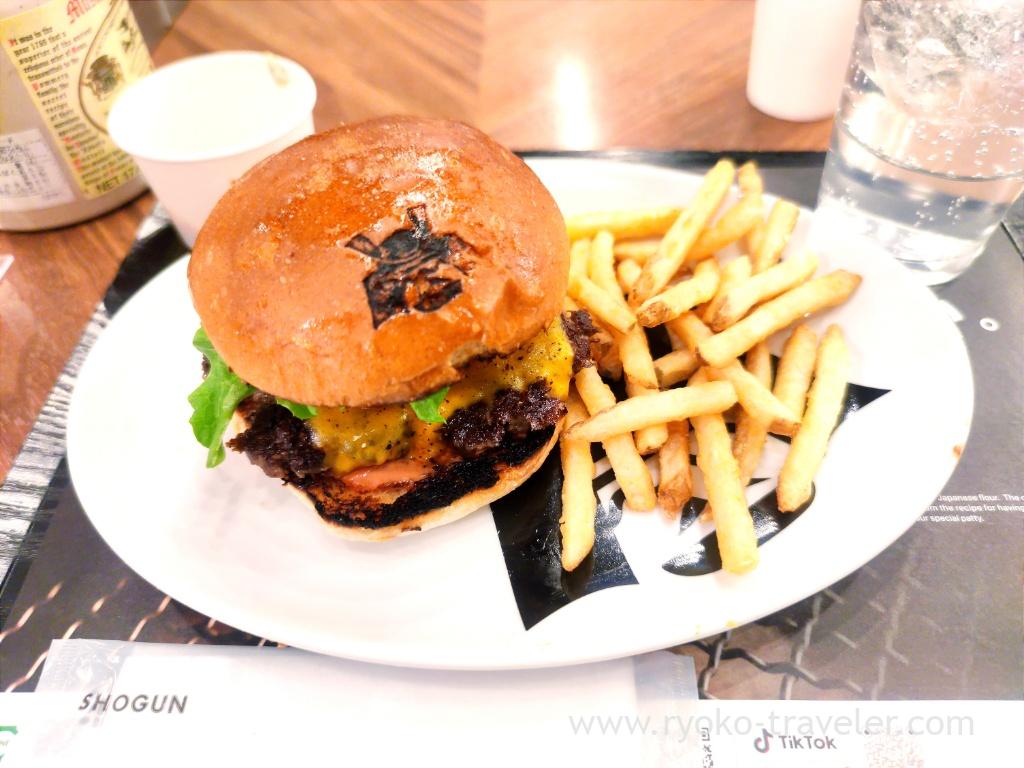 This is a paper for hamburger. Cute.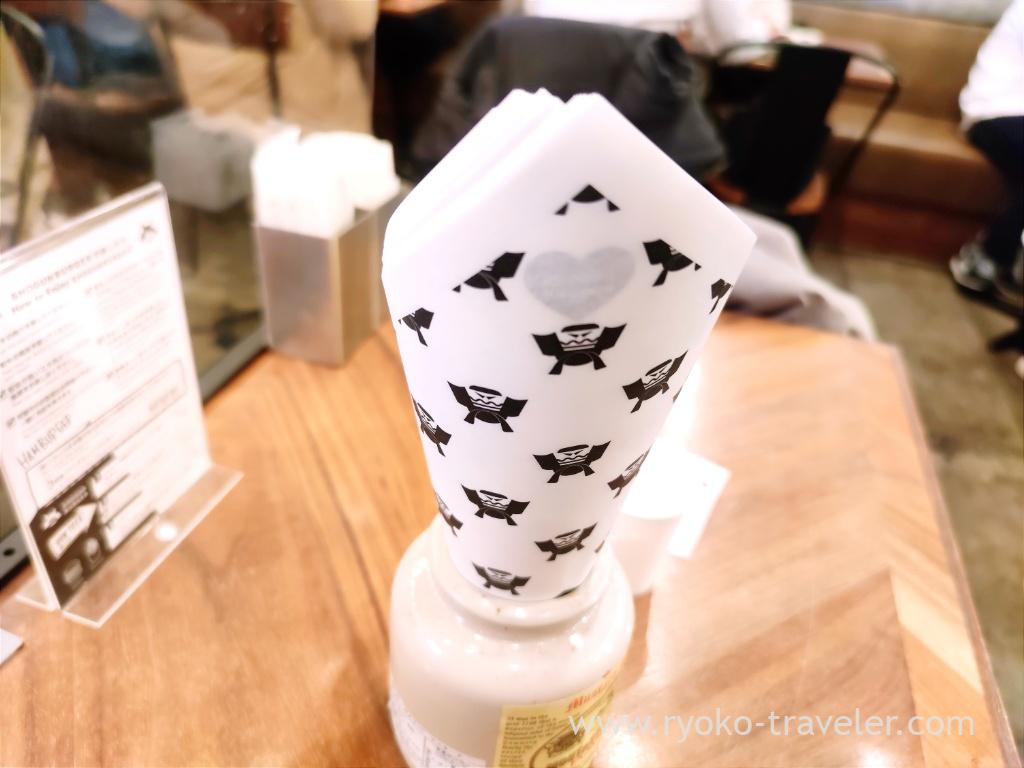 Of course, the putty have Wagyu beef. It have crunchy texture. Delicious. I think it's on the middle position between fast food (MOS burger) and expensive hamburger (Shake Tree). The sauce is like steak sauce.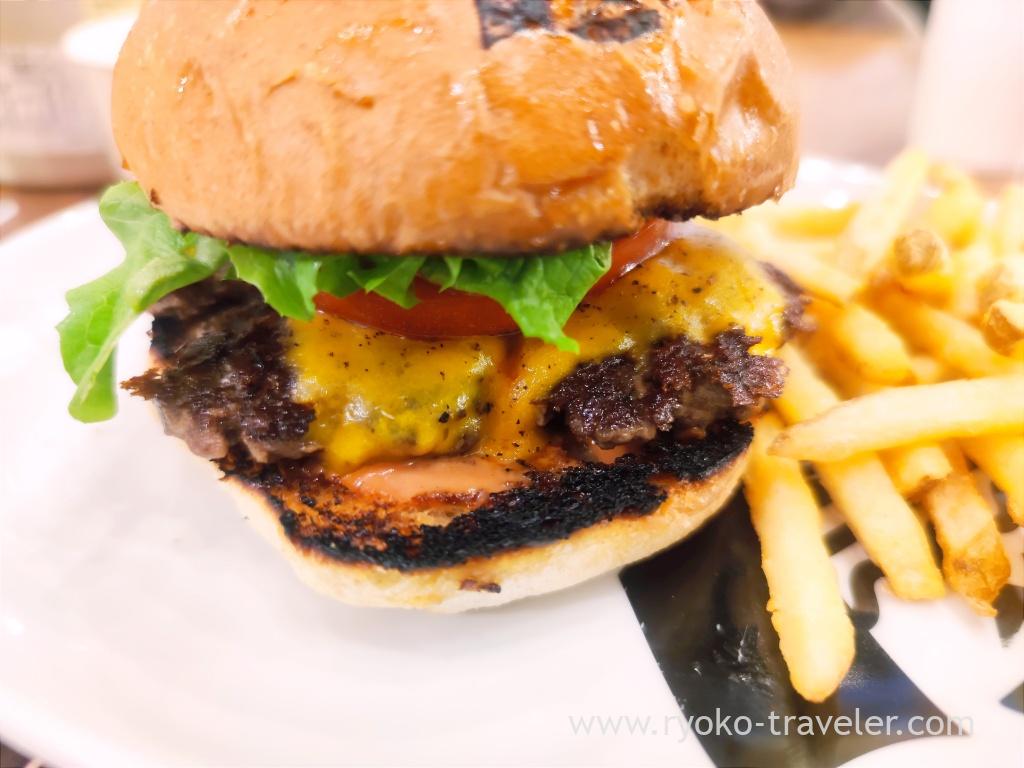 It wasn't seasoned stronger. I think it's because they want us to feel the tastes of Wagyu beef itself. So, I took mustard and ketchup at the condiment bar and seasoned it. Do you know HAI-SAI sauce ? This is spicy chili sauce and it's similar to tabasco. Both hamburger and potato went with it.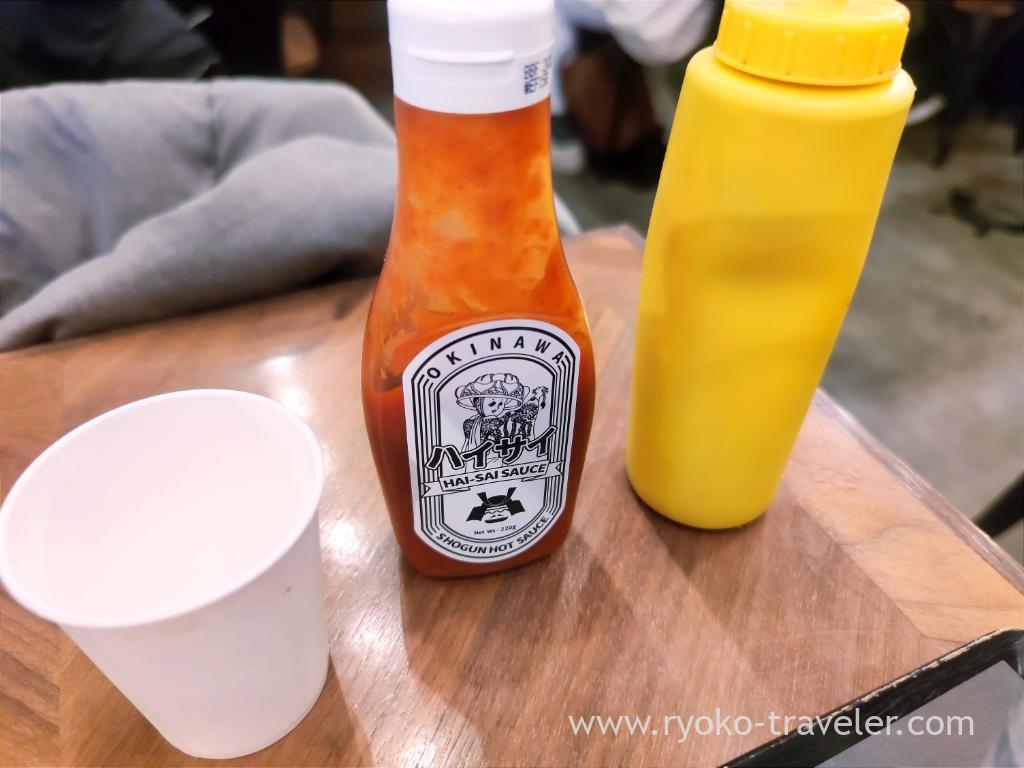 To tell the truth, I ordered mentaiko sauce for French fry. But the sauce wasn't good because the flavor of mentaiko was very weak. Normal mayonnaise. HAI-SAI sauce was far better.
About

Name Shogun
Open Day through night
Reservation Available after 2:30 p.m. only (
Tabelog)
Credit card Available
URL Website

Google Map