When I ate garlic shrimp at Giovanni's, I had no idea what to do next. So, I thought for a while and decided to go to Kafuku from Haleiwa.
Kafuku is known to be a town of shrimp farm. And there're some shops having high reputation as garlic shrimp. And I went to the most popular shop named Romy's Prawns and shrimp this time. They are located along Kamehameha highway. Their red signboard is outstanding like this !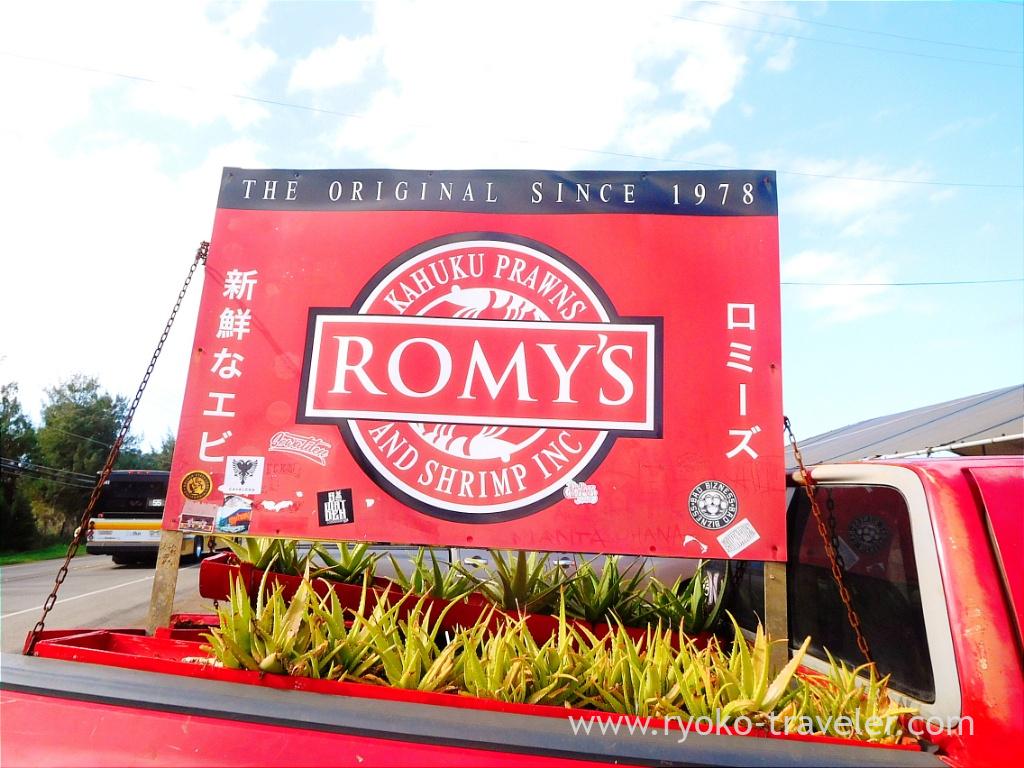 I think so many visitors go to there by car, but unexpectedly it's easy to go there by bus, too. No.60 bus take us to there with easily without transfer from both Ala moana and Haleiwa.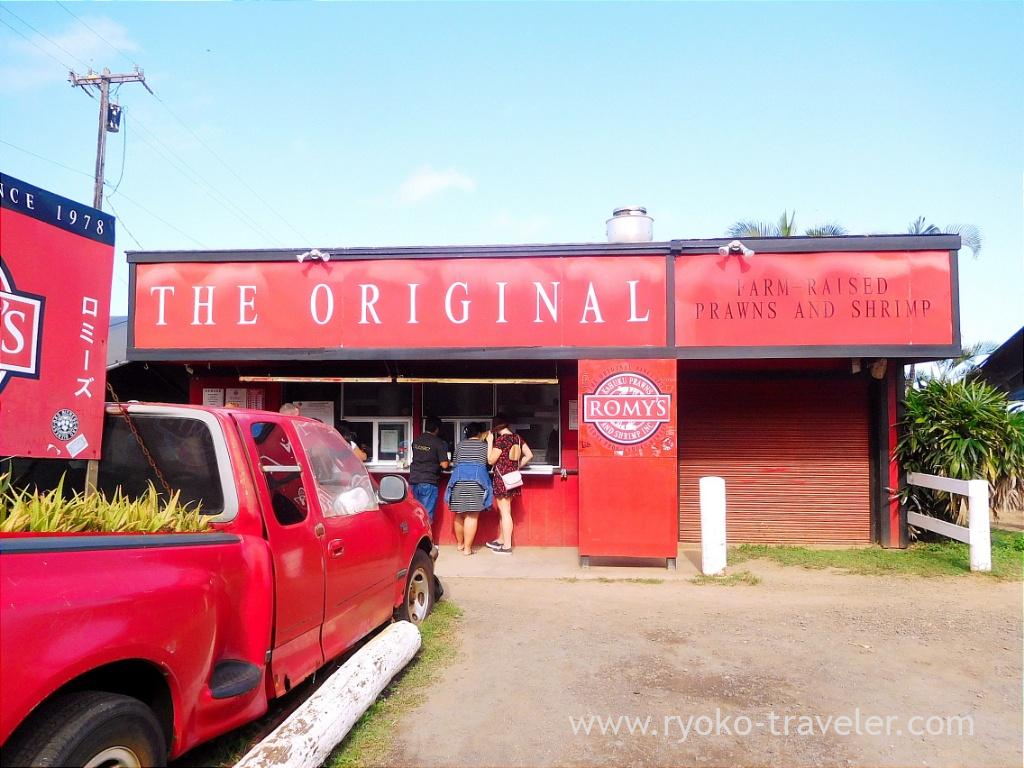 I visited there by The bus No.60 from Haleiwa. The closest bus stop is Kamehameha Hwy +Opp Kafuku Prawn & Shrimp along Kamehameha highway. Yes. It's located in front of Romy's !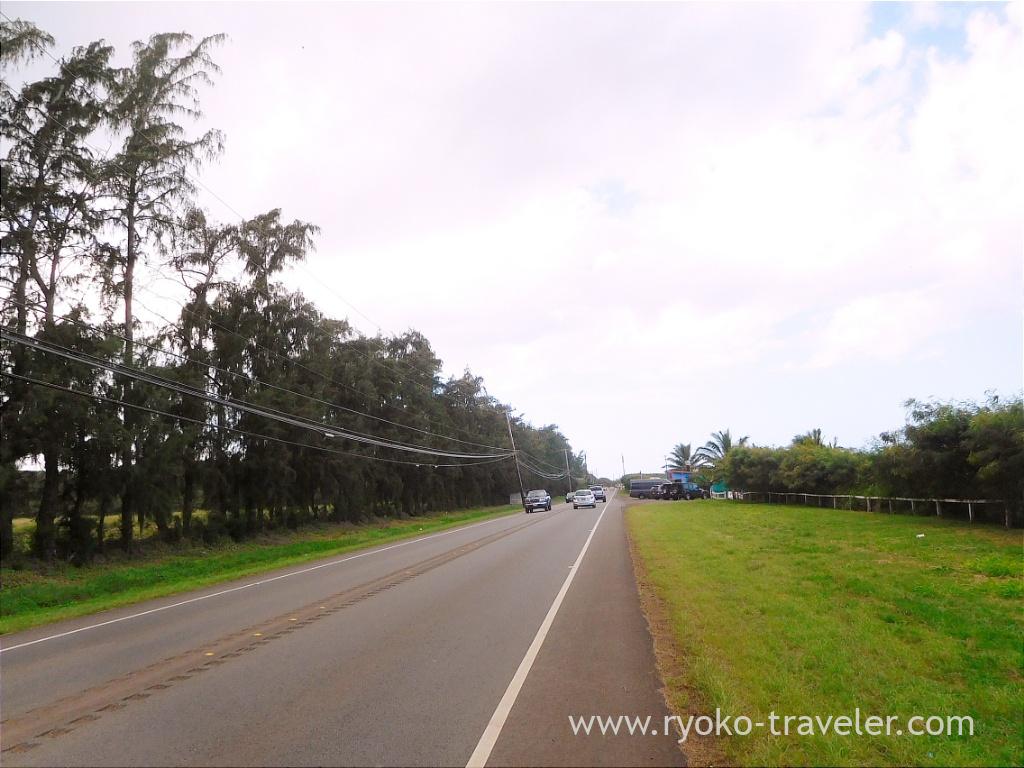 When you go back to Waikiki from Kafuku, No.60 bus take you to Ala moana center. Final stop. It takes over 1 hour and 30 minutes.
*Current No.60 bus worked as "No.55 bus" until March 2nd, 2019.
Haleiwa have local atmosphere, but Kafuku is more. There're not many cars, so it's calm. Those are shrimp farm ? There was no one working there, though. This scene made me forget here's Hawaii. I know there's similar place in Amami island in Japan.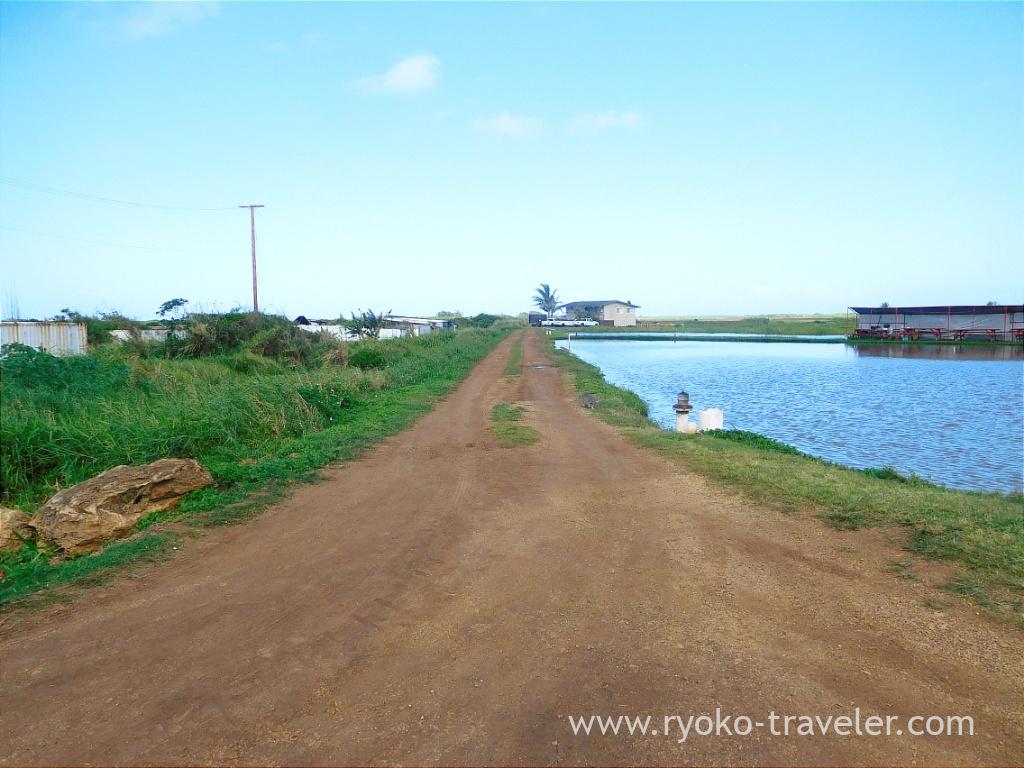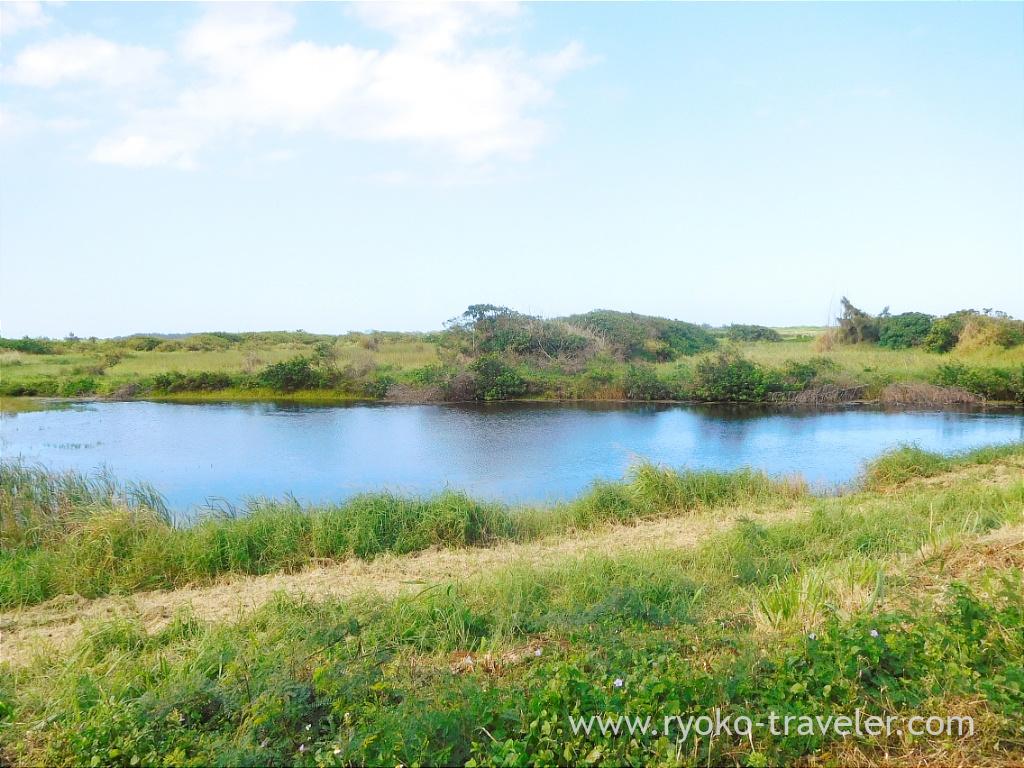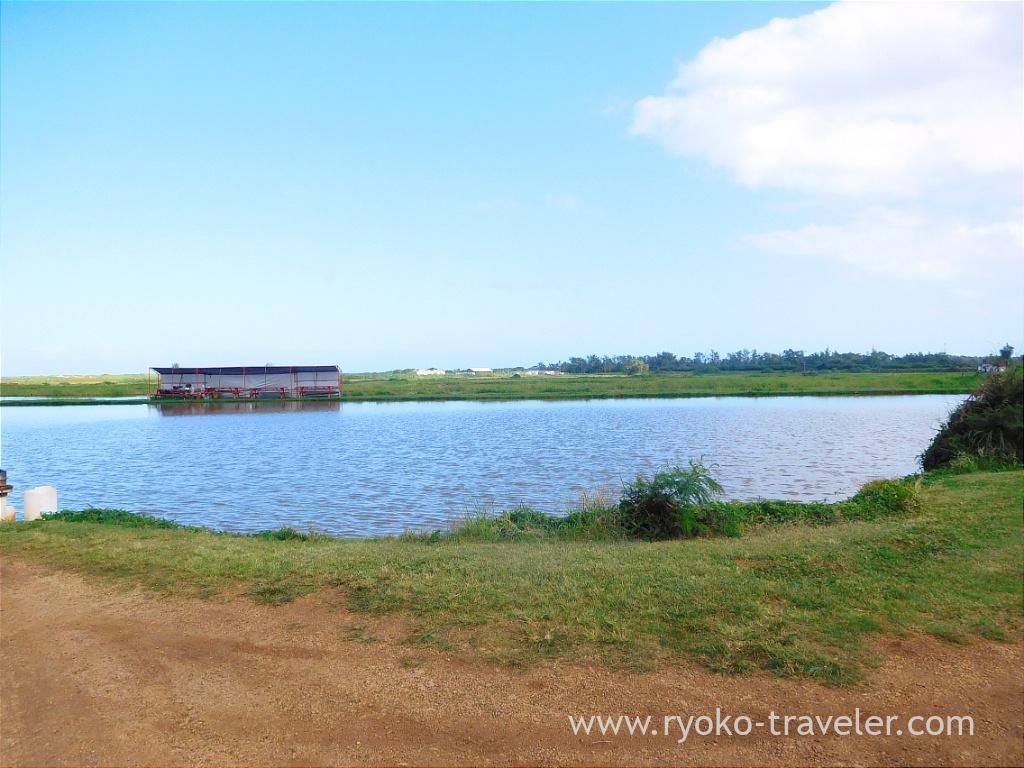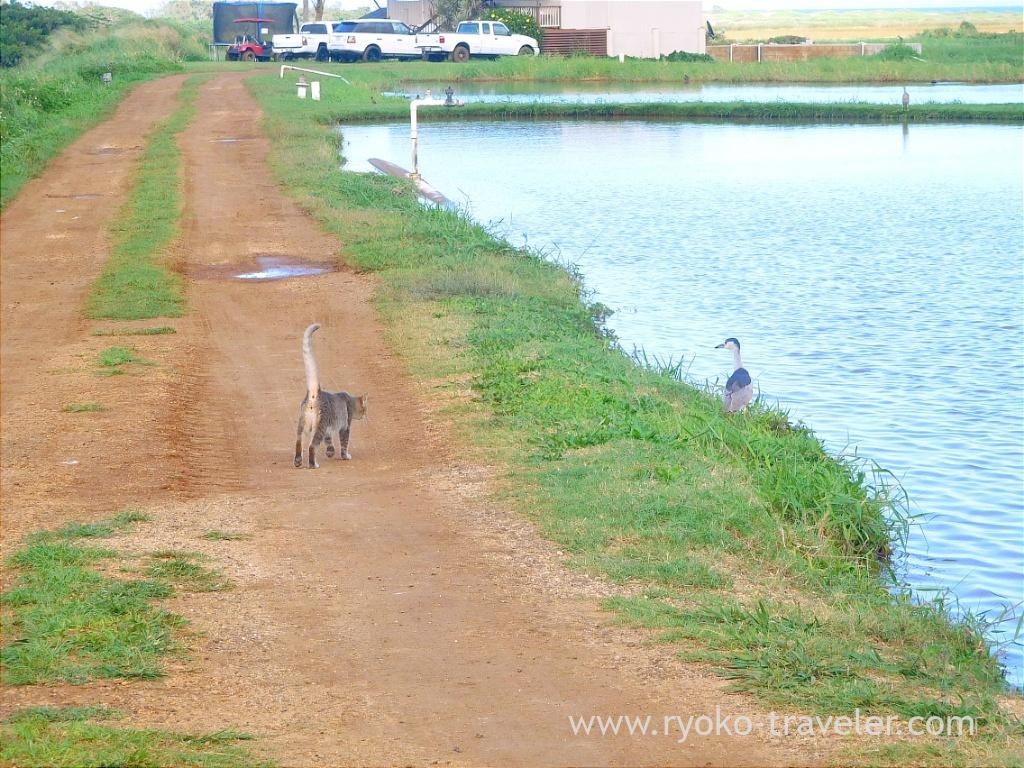 Menu. #1 Butter Garlic Sampi is the standard garlic shrimp. Many people ordered #1 or #2.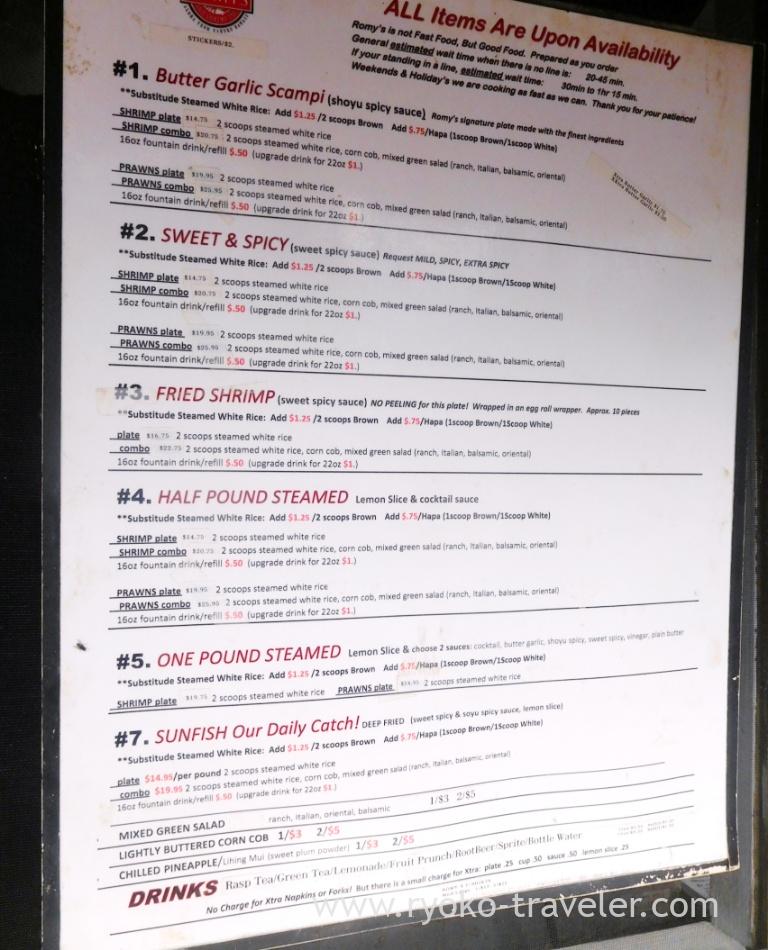 Garlic shrimp is not fast foods. It takes much time to be cooked.
They need 20 – 45 minutes even when there's no line. When there's a line, they need about 75 minutes. Actually, when I visted there, there are about 10 people waiting. And the staff said to me I need to wait about 1 hour.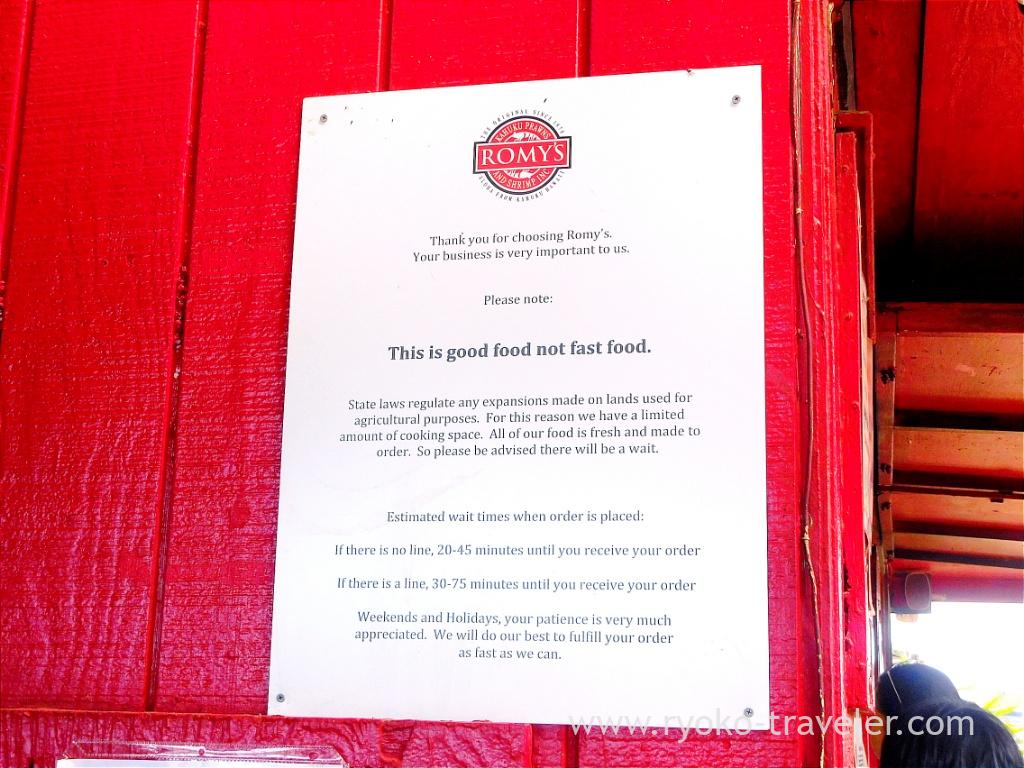 There're many seats. I think about 100 people can be seated. There's also seats area on the opposite. There's hand-washing sink. Because it's outside, many worms gather. I struggled with them 🙁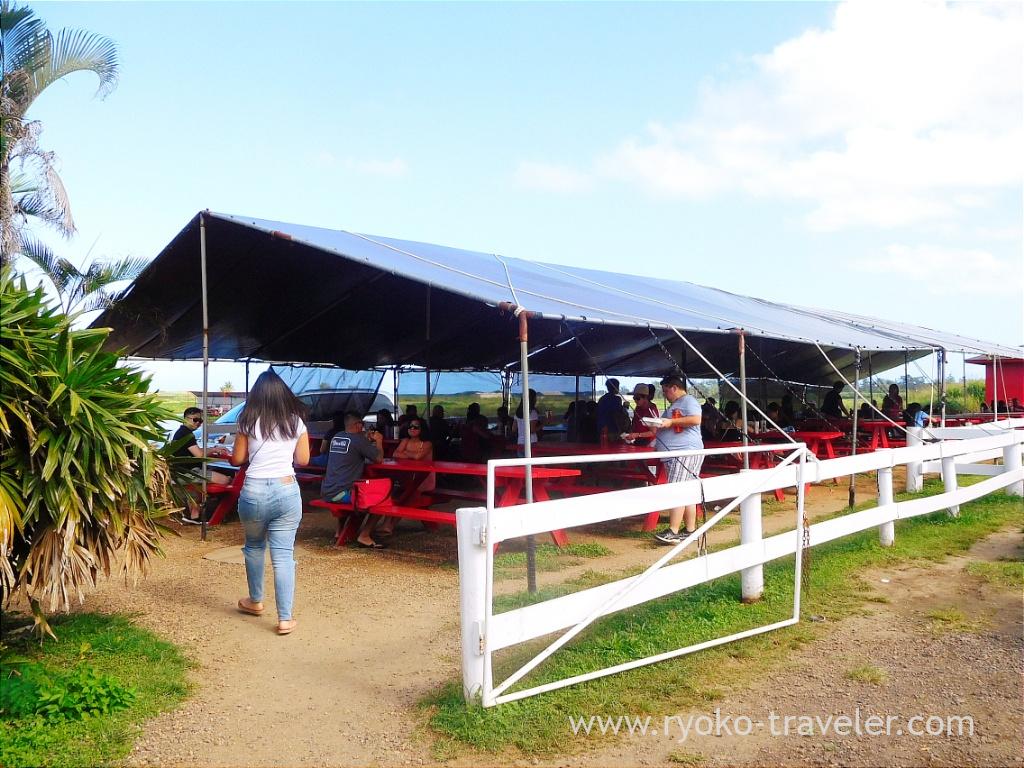 I waited for about 50 minutes with coke, finally, my name was called and I got garlic shrimp. And I was seated in front of the shrimp farm. Coke is normal size. I think in Japan it's large size.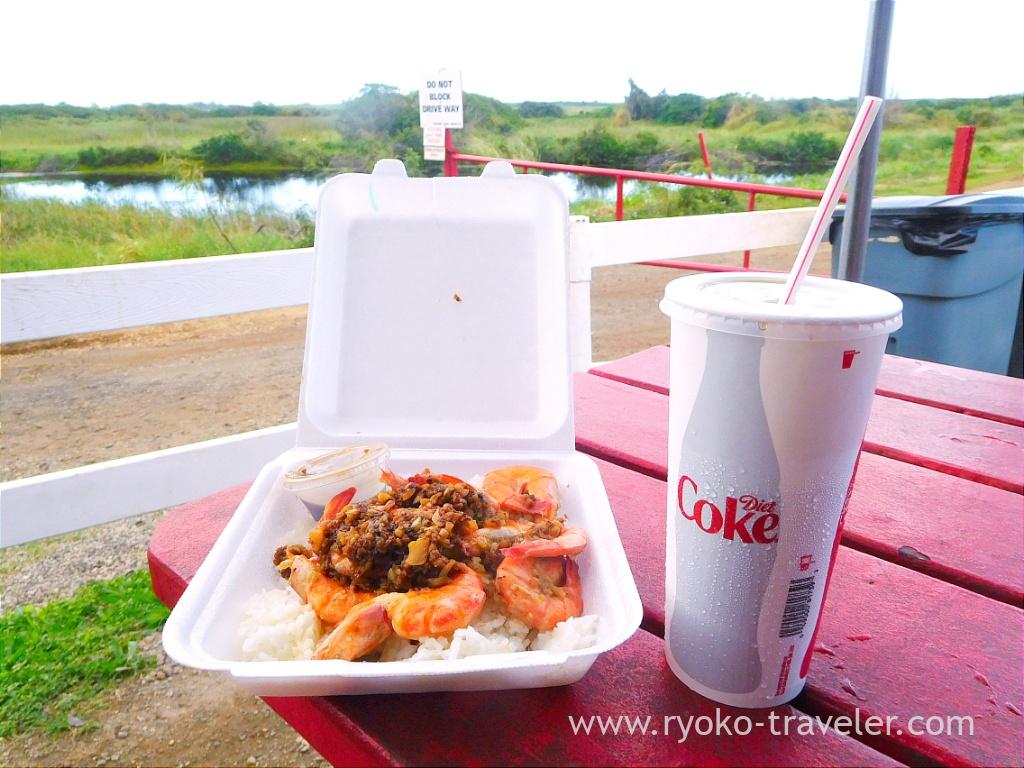 Butter Garlic Scampi. Large or small 9 shrimps. There're many chopped garlic on the shrimp, but unexpectedly it don't have the strong smell of garlic. And the flavor of butter was abundant. Delicious. It's not salty. The shrimp shells were firm. So, I removed all shells.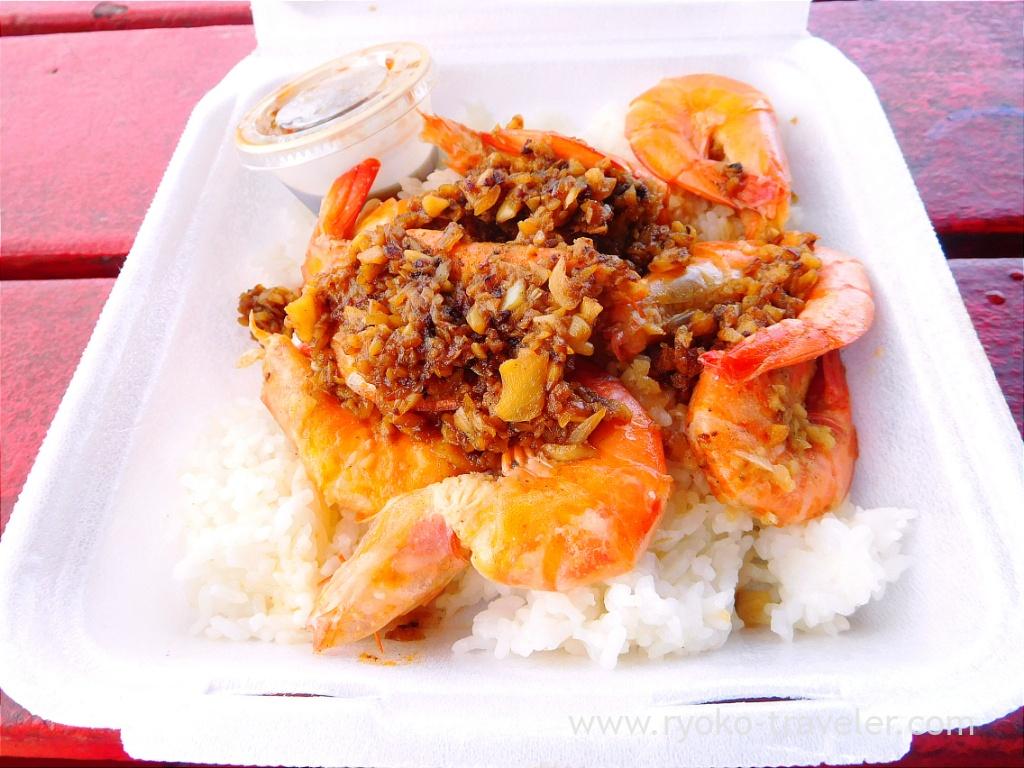 Soy sauce with garlic was prepared separately. It's familiar with Japanese tastes.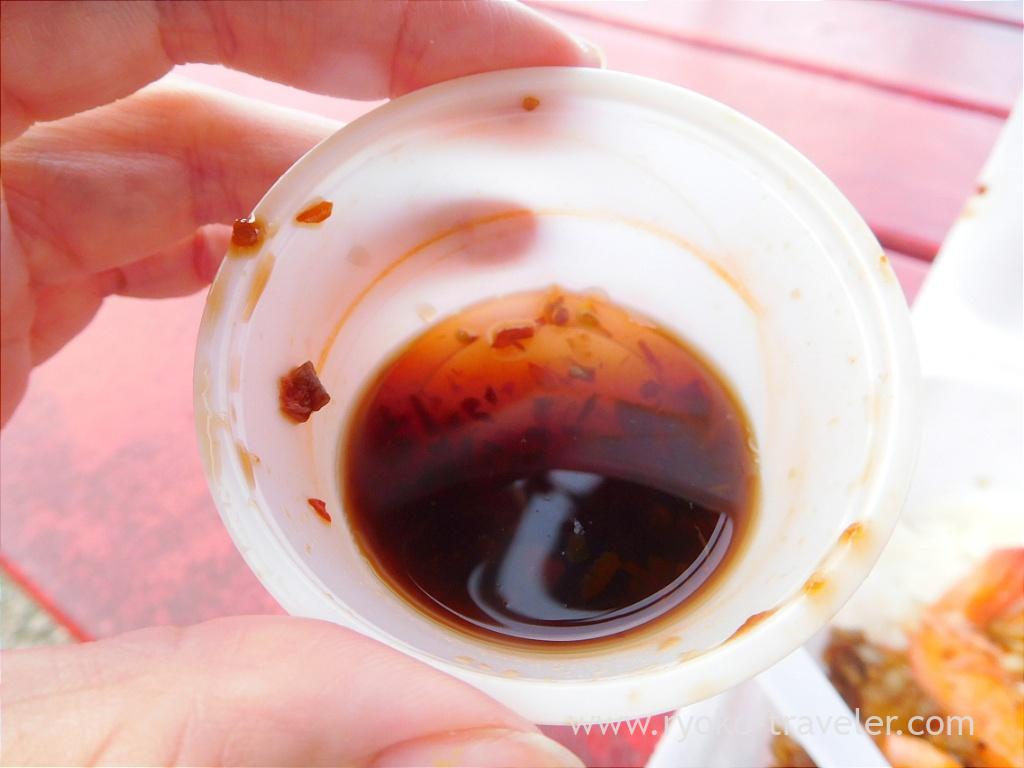 I was satisfied with Kafuku's fine view and delicious garlic shrimp. It's worth visiting all the way from Waikiki.
About

Name Romy's Garlic Shrimp
Open Daytime
Reservation Unavailable
Credit card Unavailable

Google Map