When I was in Osaka, I felt like eating spicy curry. So, I searched for some good curries on the internet. But it was past 4 p.m. Almost all good curry restaurants were closed. But I found some curry restaurants. One of that was Rodda Group (ロッダグループ). Rodda Group is Sri lankan curry restaurant managed by Rodda brothers. Yes. Lodda "Group" means Rodda brothers.
Fortunately, it was on Saturday. Lodda group is open from 11:30 a.m. through 10:00 p.m. on Saturdays, Sundays and another national holidays.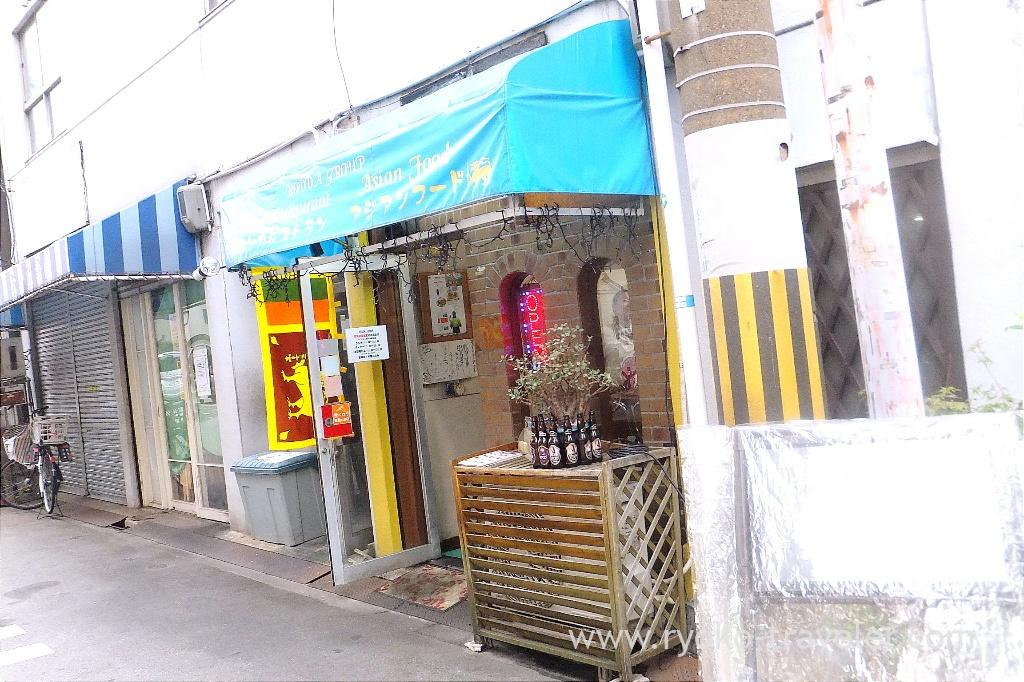 The closest station is Dome-mae Chiyozaki station (Nagahori Tsurumi Ryokuchi Subway Line)
Also Kujo station (Chuo Subway line, Hanshin railway) is within walking distance. Though this station is easier to use, it takes about 20 minutes.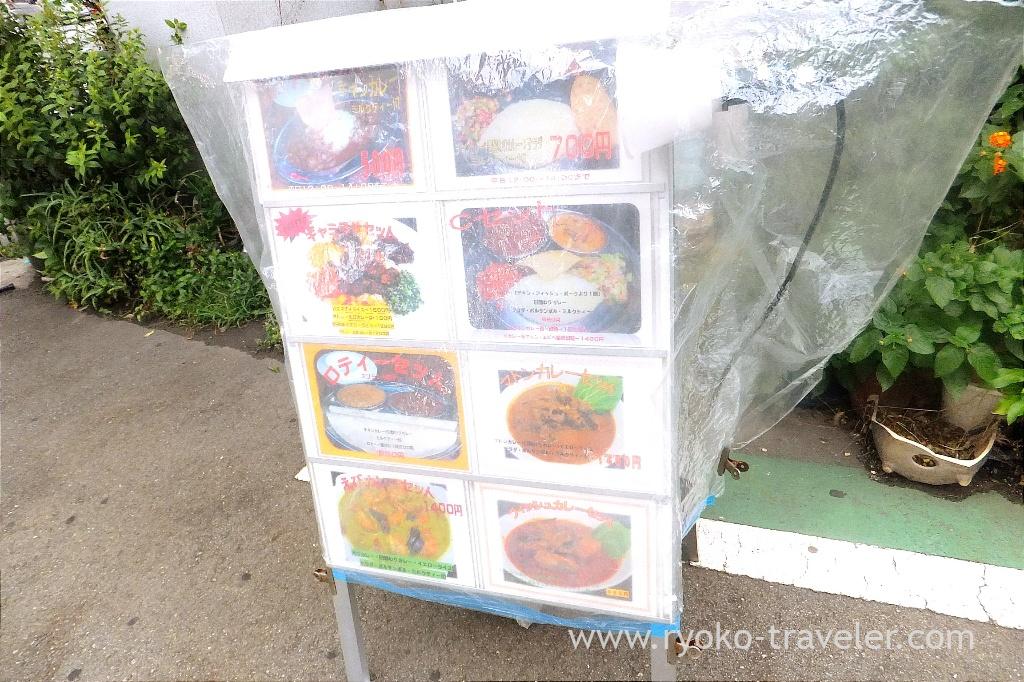 I chose Gamirasa set that is No.1 food at Rodda Group. We can choose one curry from pork, chicken, shrimp, fish, mutton and so on. Mutton and shrimp curry needs extra 100 yen. And basmati rice, papad and milk tea is included in the set. I chose mutton curry.
Basmati rice is covered with mutton curry, red beet, parippu, pol sambol and so forth. Colorful.
At first, I ate them separately because I wanted to feel each tastes. But the chef said to me that this curry is better to mix altogether well.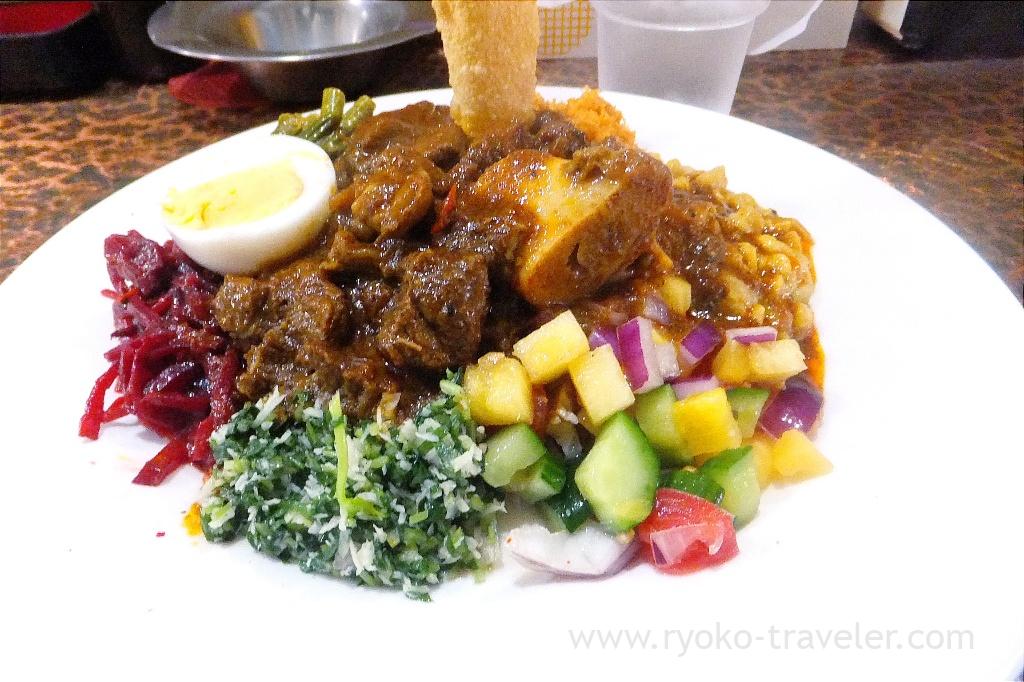 Of course, after I tasted them separately, I mixed them altogether and ate 🙂 What he said was true. This mixed food was awesome. So spicy and vegetables, corn, rice, curries, red beets… various texture was fun !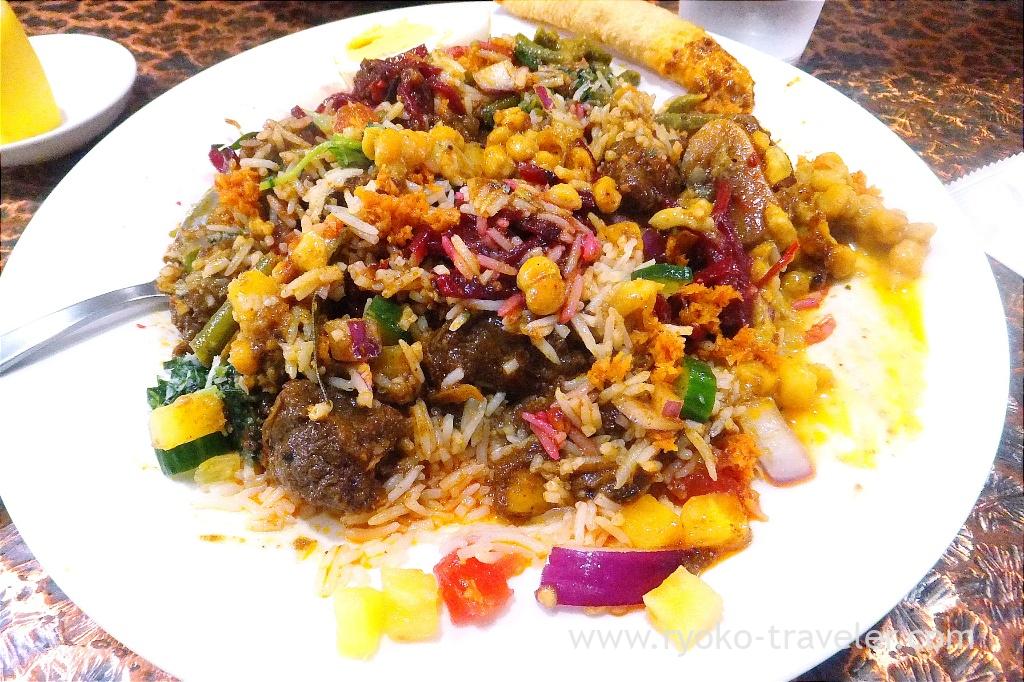 After I finished eating the curry, milk tea and banana was served. This milk tea wasn't chai. Normal milk tea.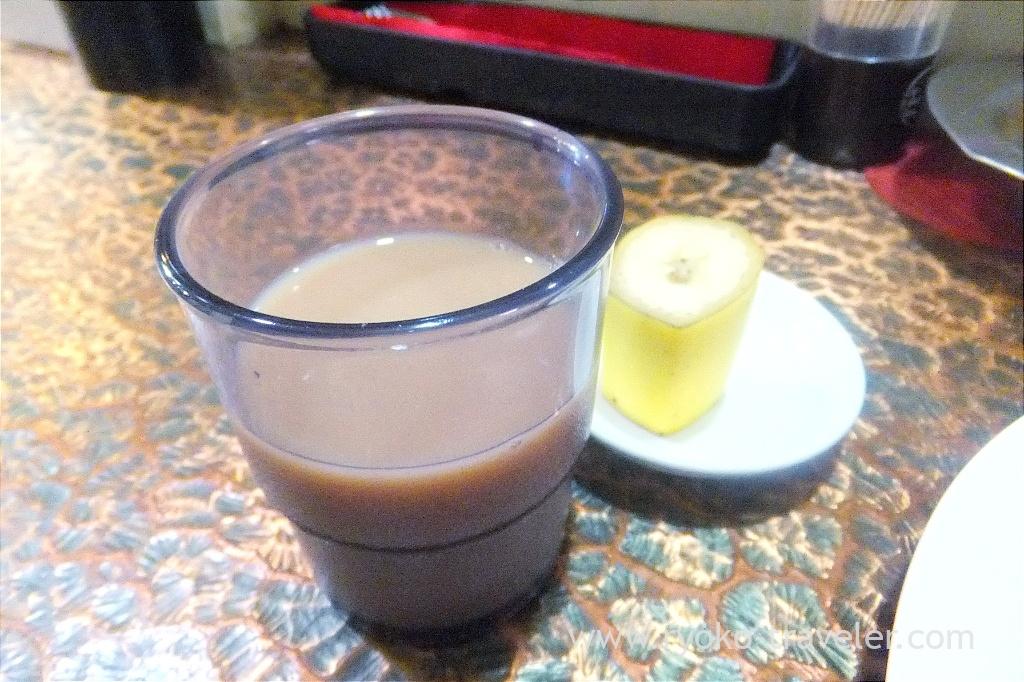 Sri Lankan curry is one of my delight, but there're not many Sri Lankan foods restaurants even in Tokyo. So, I want to visit again when I visit Osaka next time 😉
About

Name Rodda Group (ロッダグループ)
Open Lunch, Dinner
Reservation Available for dinner time only
Credit card Unavailable
URL Twitter, Instagram

Google Map