I visited Rinsuzu Shokudo (りんすず食堂) in Ojima after long absence. They are popular as lemon ramen. It takes about 5 minutes walk from Ojima station. Their appearance is outstanding.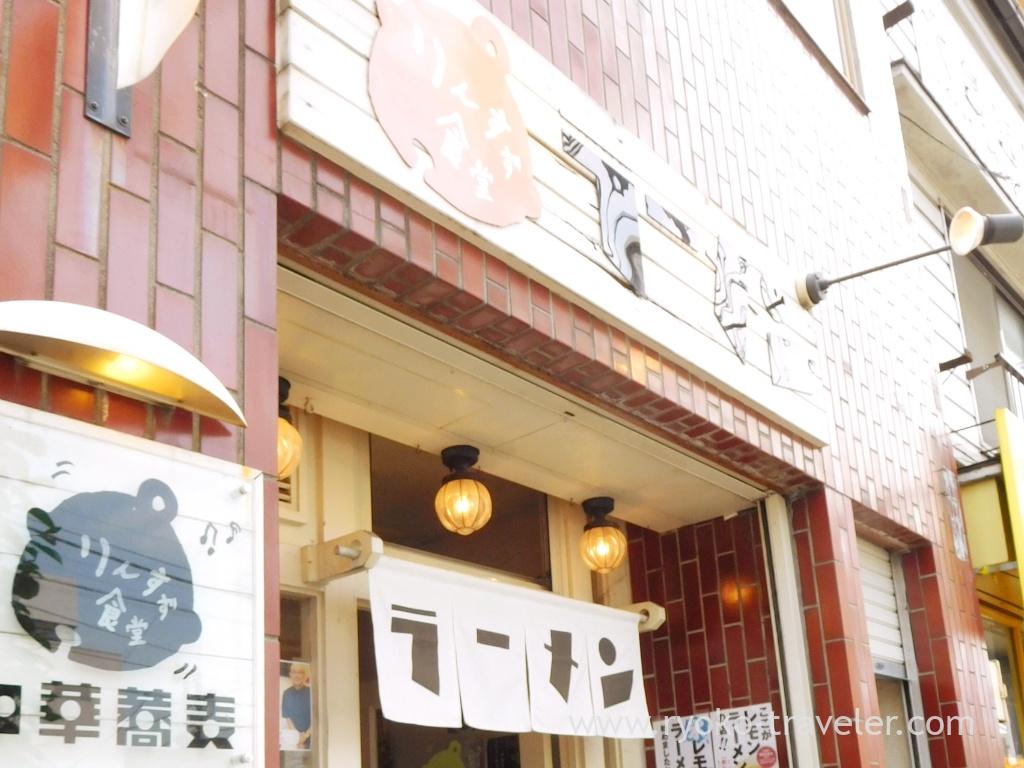 They don't have parking lot, but there are many toll parking lots. "P" is a mark of parking lot.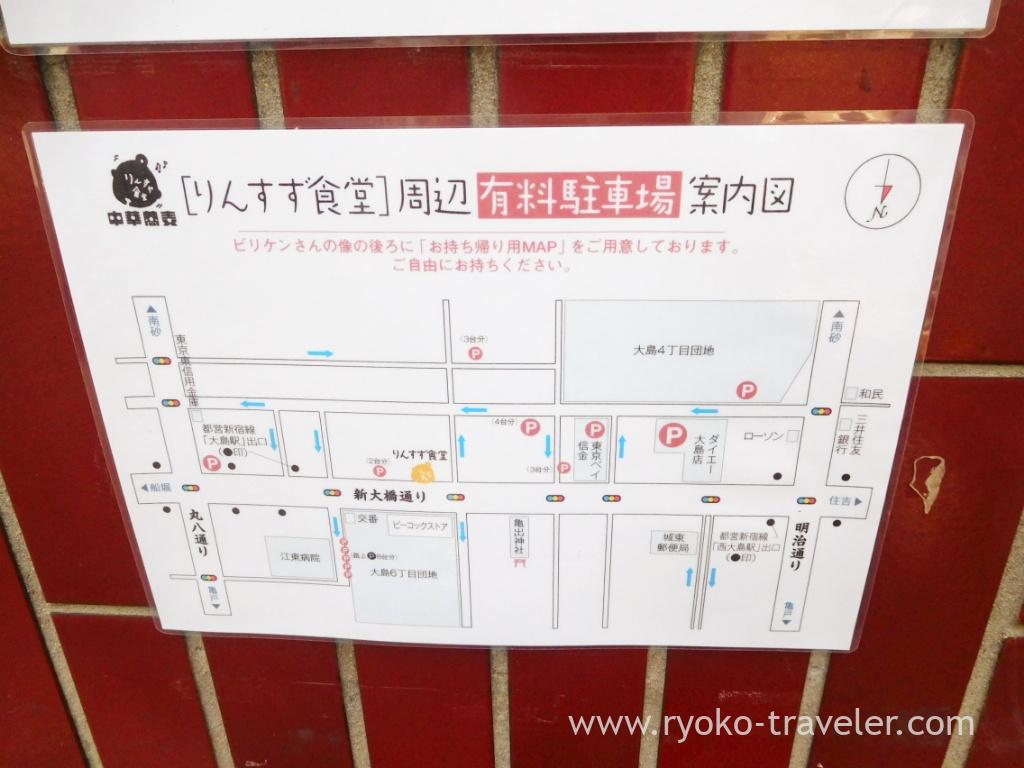 They have counter seats and also have one tables having four seats. Water is free to take.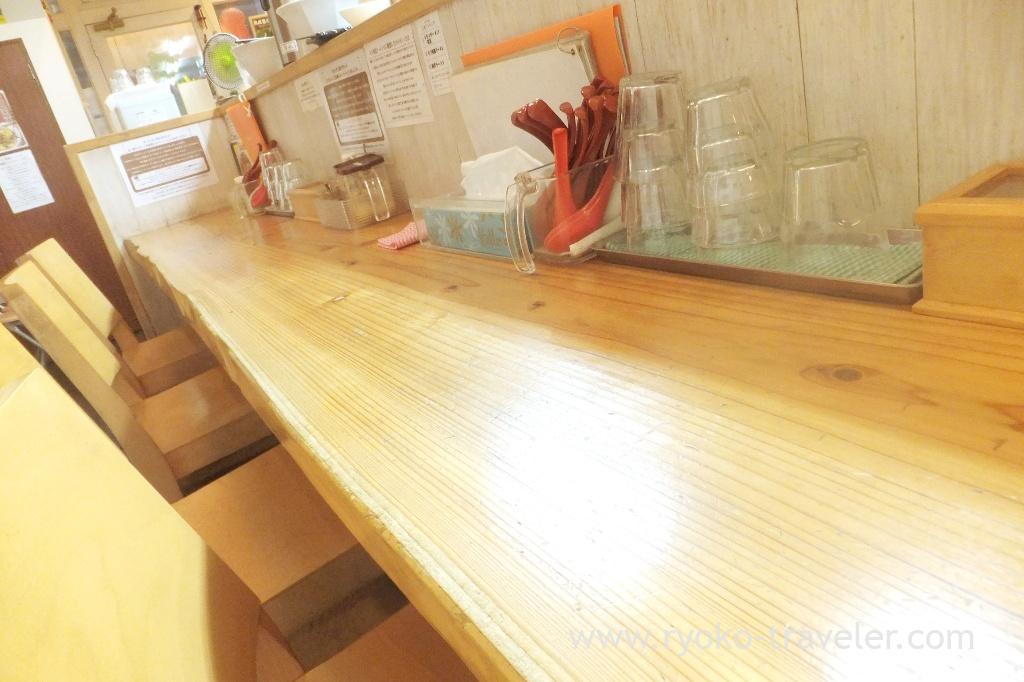 Grated onions, sesame and chili oil is on the table.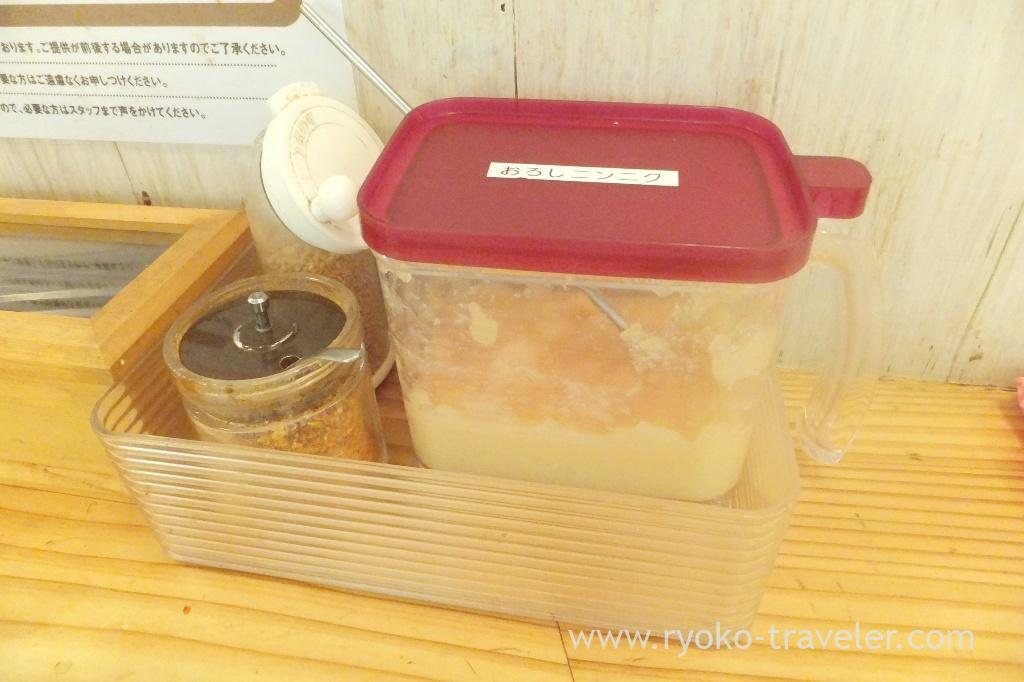 This is their specialty. Lemon ramen ! Plenty of sliced lemon is floating on the surface of the warm soup.
Sliced lemon cover soup. The noodles are thin like soba. And soup is similar to soba soup. Unexpectedly those noodles and soup go with sour lemon. It add refresh flavor.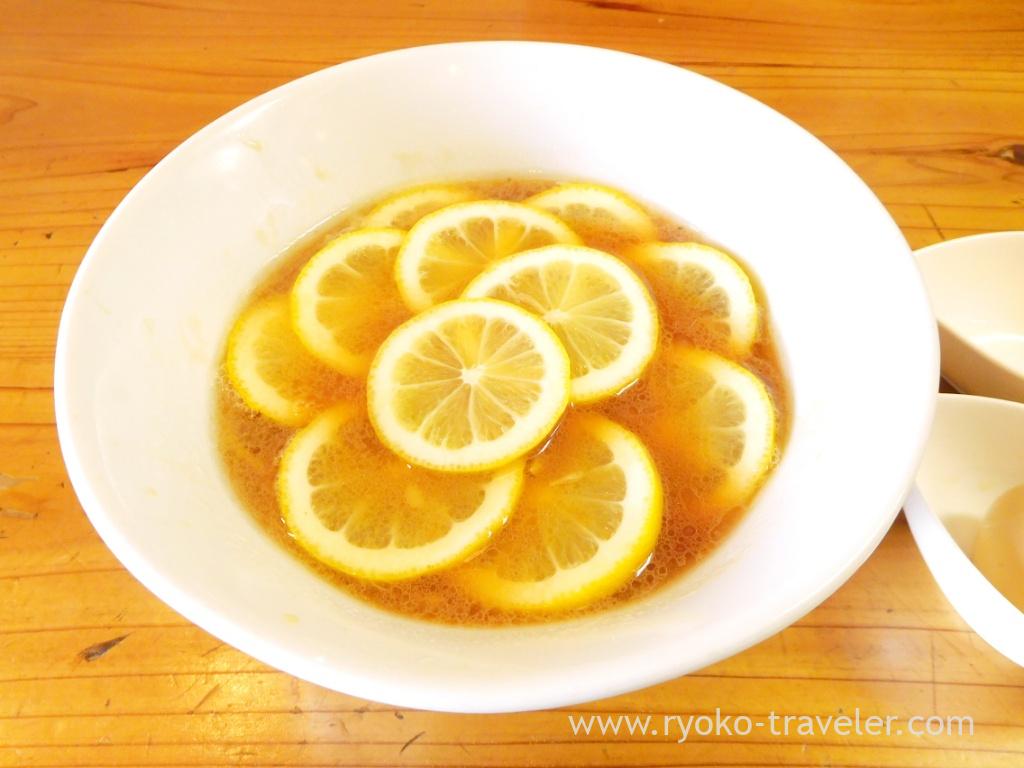 But lemon get bitter in the warm soup after a few minutes. So, I removed those sliced lemon after a while. It's their recommendation. They serve small bowl for lemon.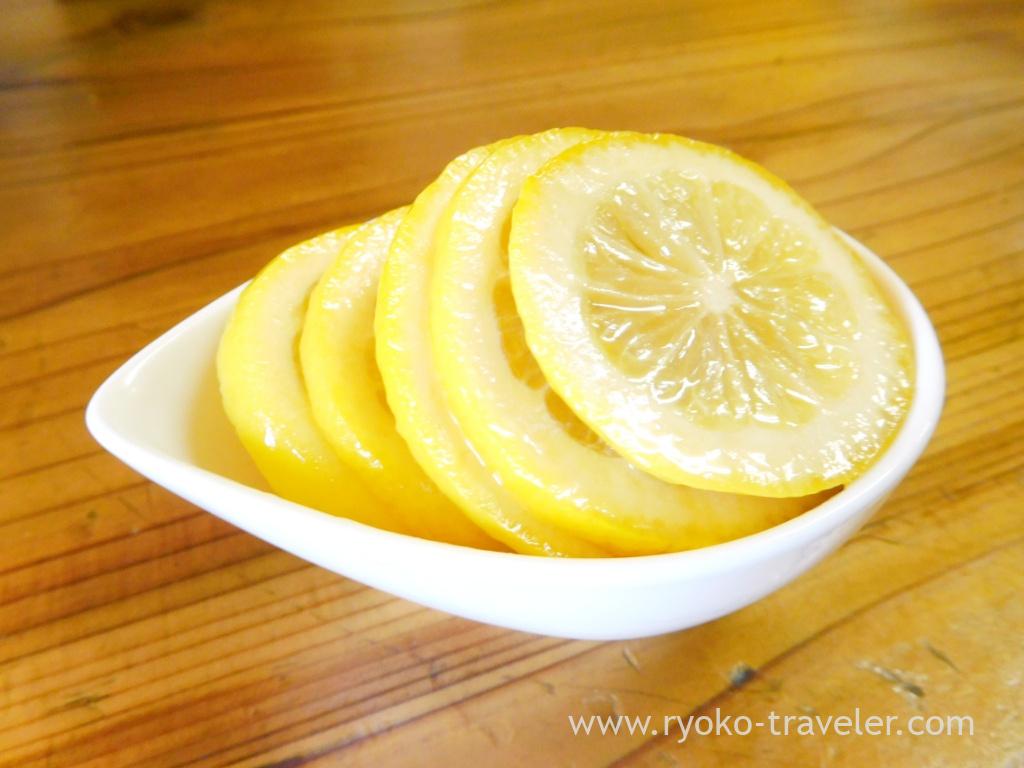 Ajitama (egg / 味玉 100 yen) was served separately. It was half boiled egg. Delicious.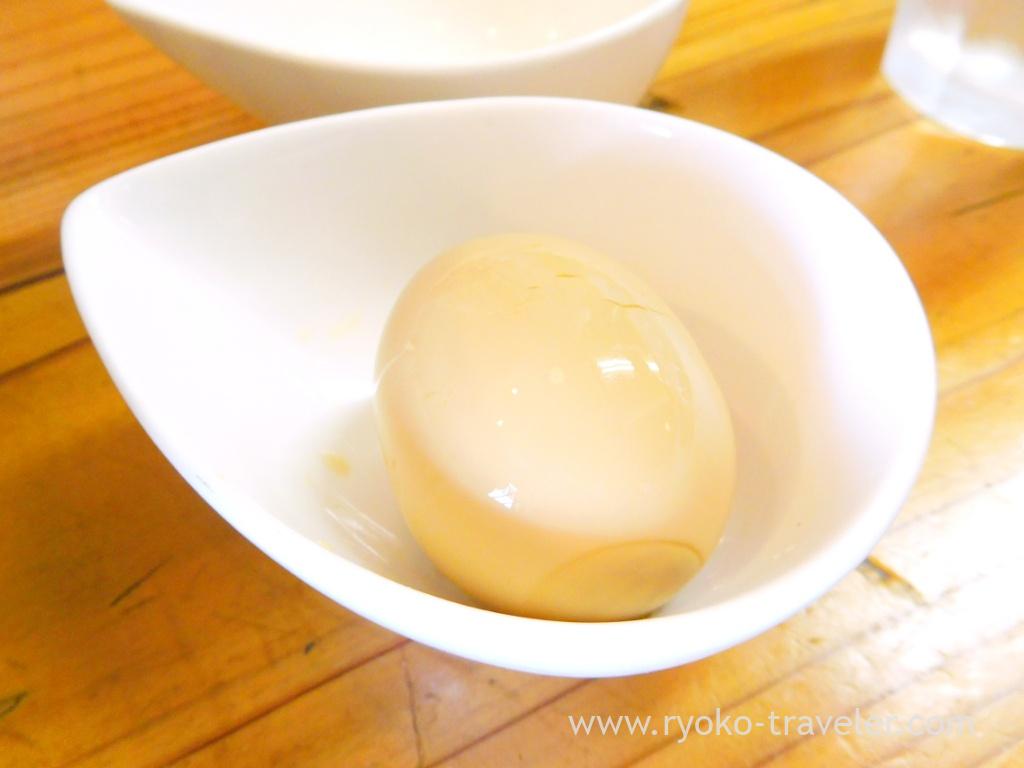 I wanted to try Aka lemon ramen (赤レモンラーメン) that is a spicy one.
Also Toriten ramen (鶏天ラーメン, 900 yen) and their specialty, too. Toriten is deep fried chicken. If you order Toriten ramen, they serve toriten separately. Also you can order toriten separately. At first, I ate it as it is. Its coating was crisp and the inside was juicy.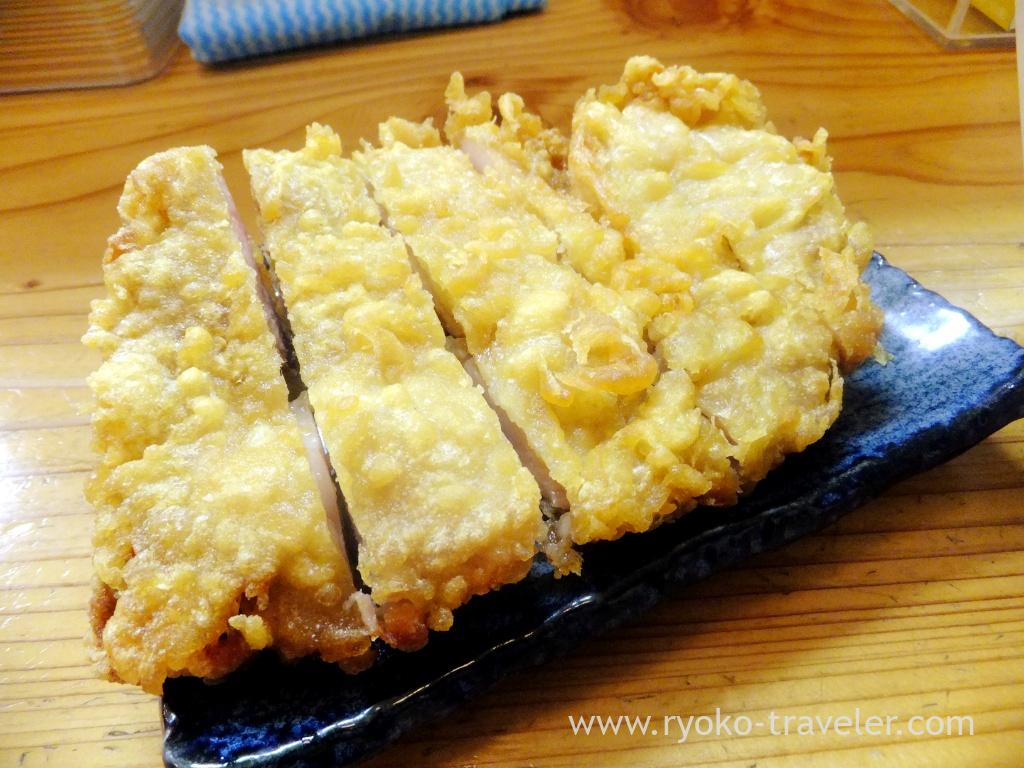 After that I put chicken into the ramen soup. Yes. Perfect.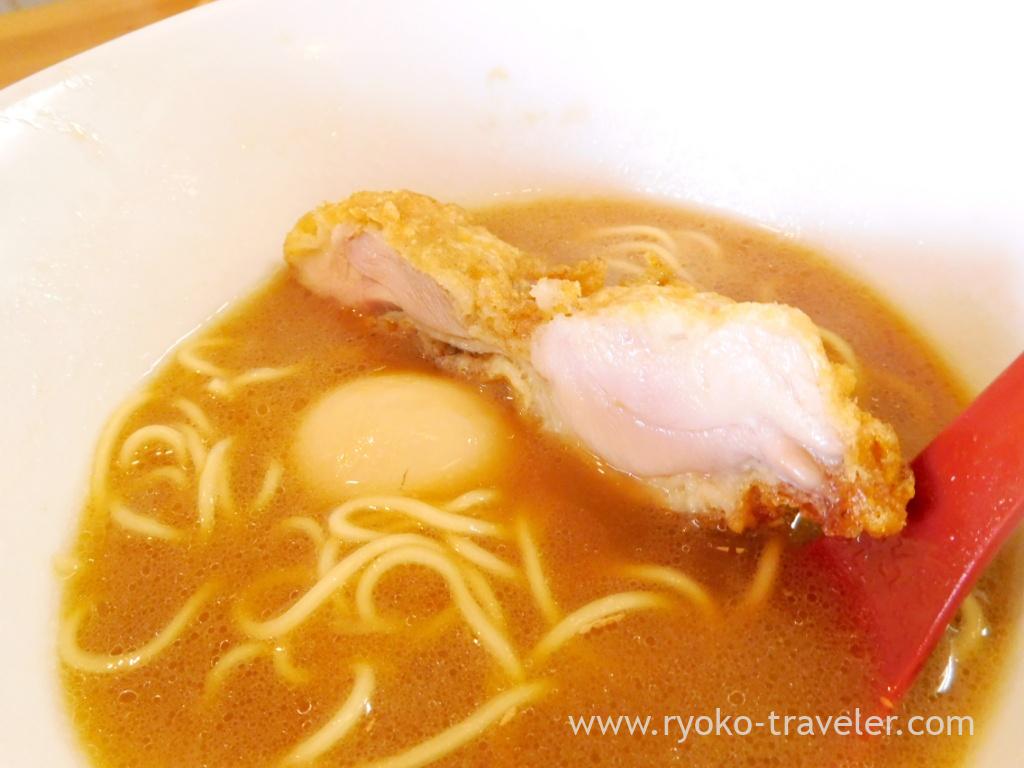 If we can't eat chicken up, we can bring it to home. And also they prepare half toriten.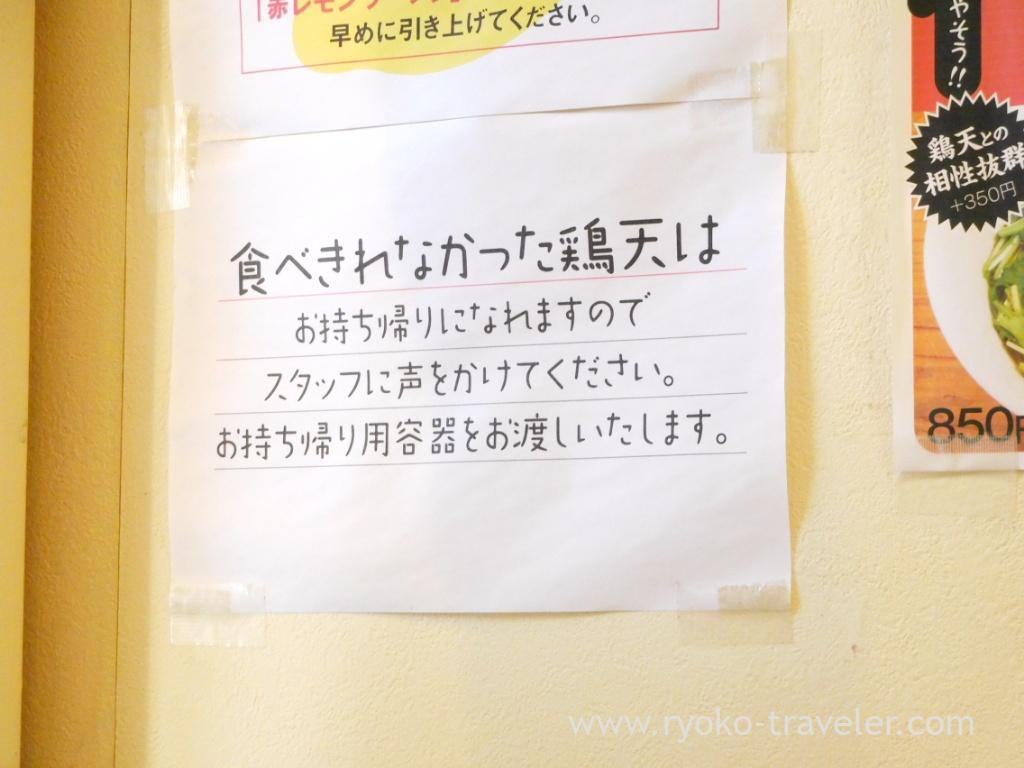 Simple ramen without lemon is good, too. Toriten ramen is it with toriten. It have sweet soup and straight noodles. Because toriten ramen and lemon ramen is outstanding, it looks conservative. But we can feel its soup stock clearly.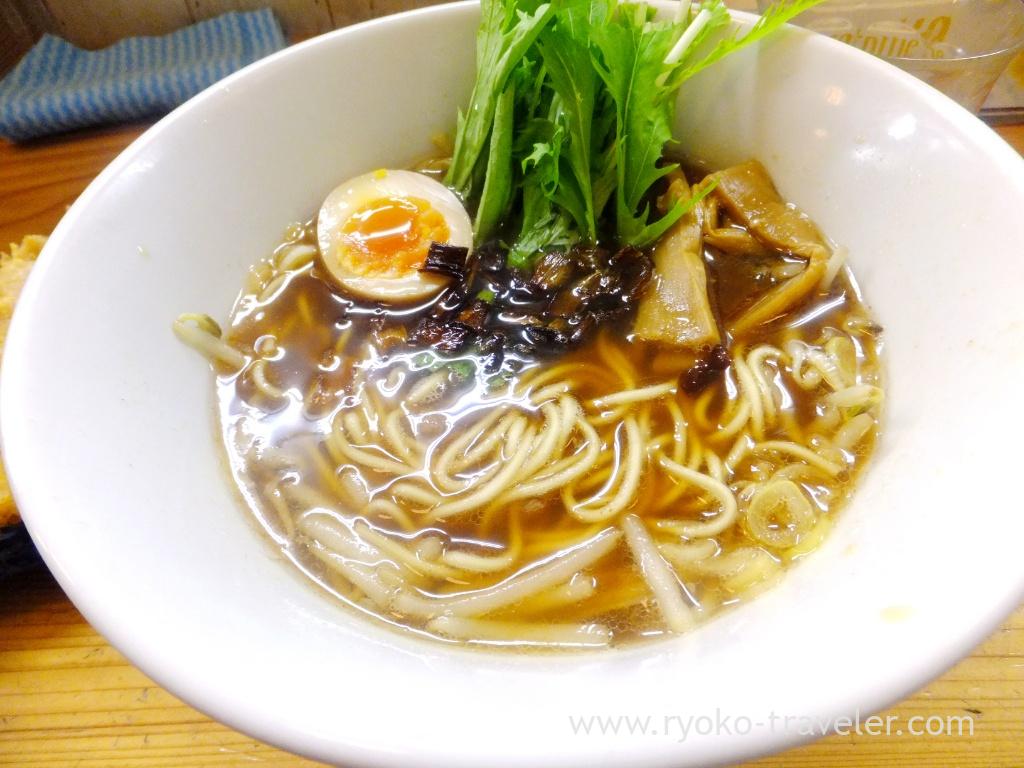 Though warm lemon ramen is good, the refreshing tastes of cold lemon ramen is good, too. Cold lemon ramen is served on summer season only. This soup was cold and sour. And the noodles had springy texture suitable for cold soup.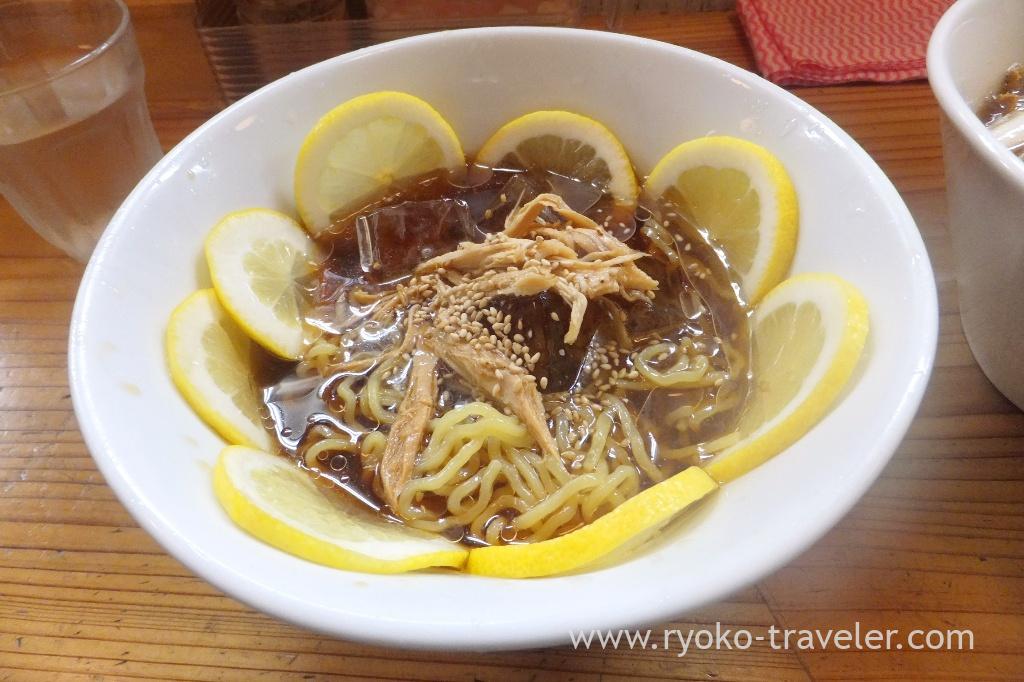 About

Name Rinsuzu Shokudo (りんすず食堂)
Open Lunch, Dinner
Reservation Unavailable
Credit card Unavailable
URL Instagram

Google Map