I wanted to have something sweet things after lunch in GInza, so I visited Ranzu (和蘭豆). They are long-established cafe and they have also branches in Kamata and Asakusa. Many cafes have lunchtime and I don't want to go there at lunchtime for only sweets. But they don't serve meals.So, many people drinks only coffee. So, I can visit there with light heart, too.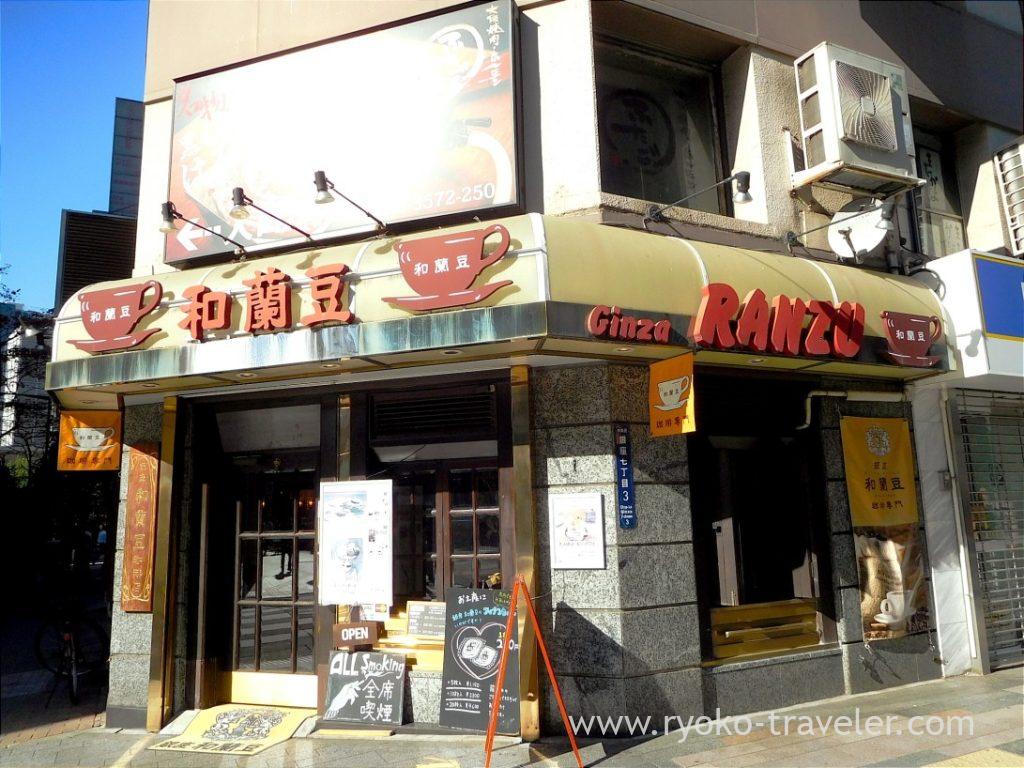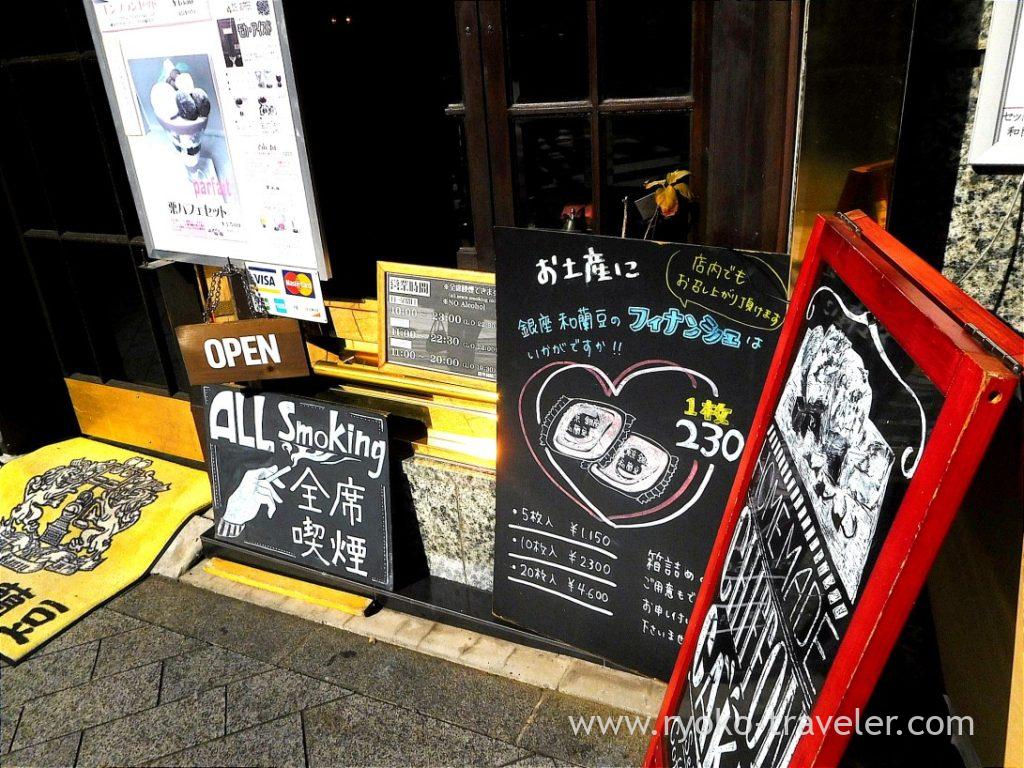 There're counter seats and tables. They are a old and cozy cafe. Very nice. The red bottles on the counter tables is tomato juice produced by them. It looks yummy.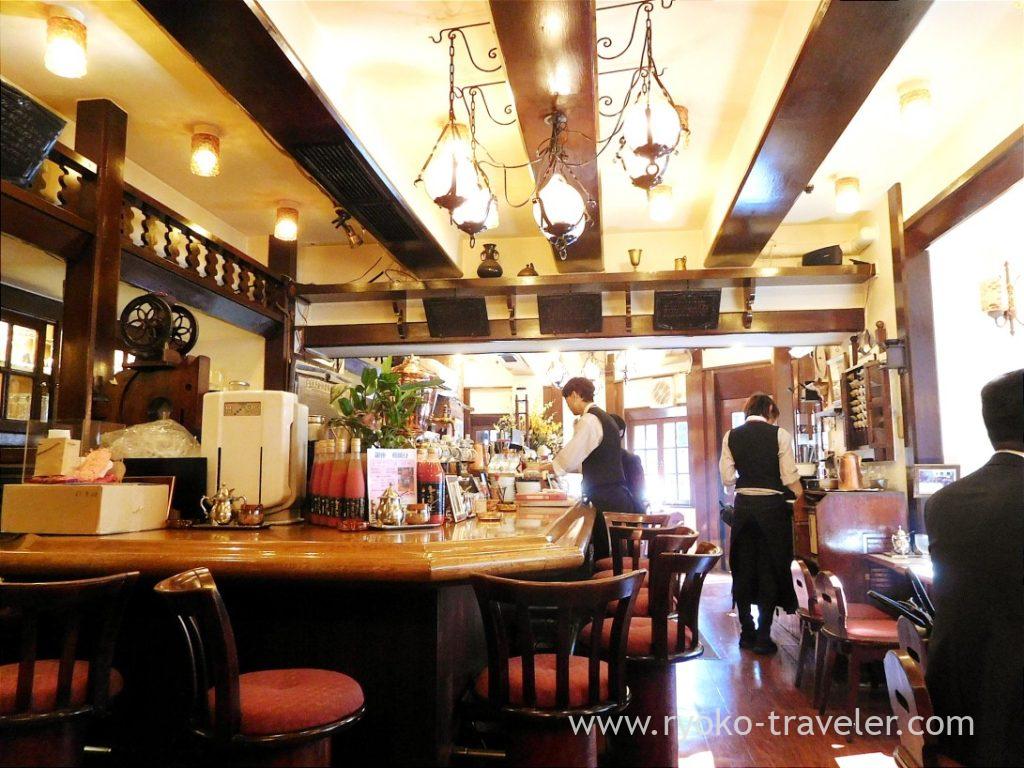 Cozy and tidy.
Sugar pot is very nice, too.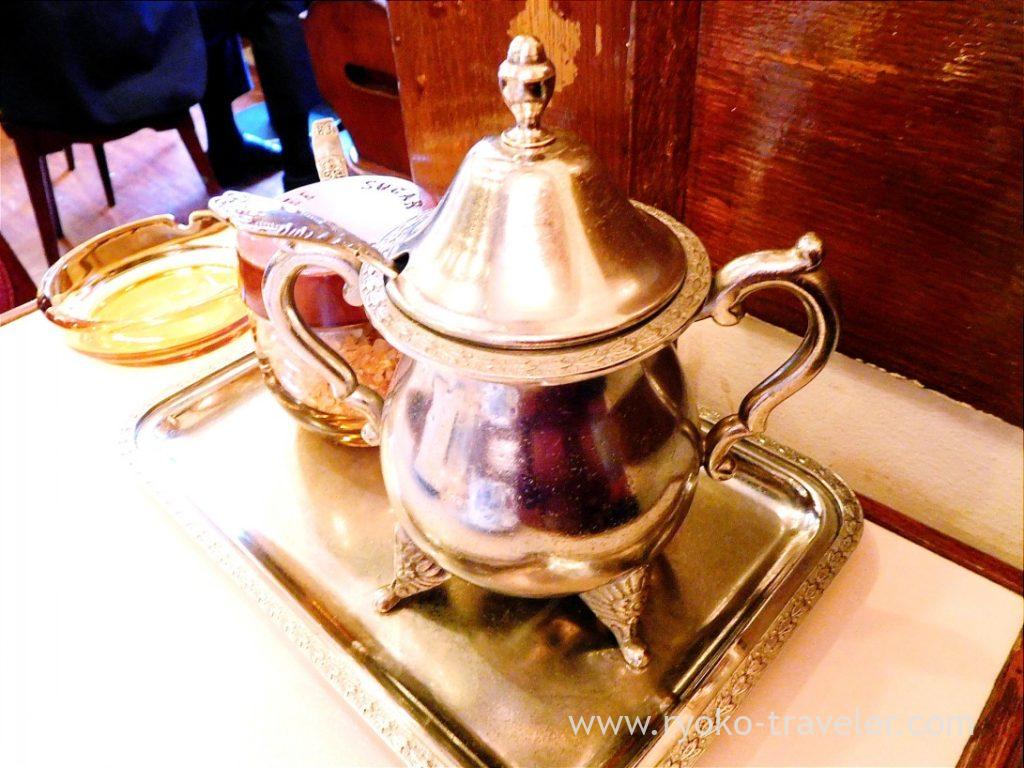 I ordered Otona no coffee parfait set. One drink is included and I chose hot milk tea from blended coffee, moccha iced coffee, Darjeeling tea (hot, iced), milk tea (hot, iced). It had rich milk flavor.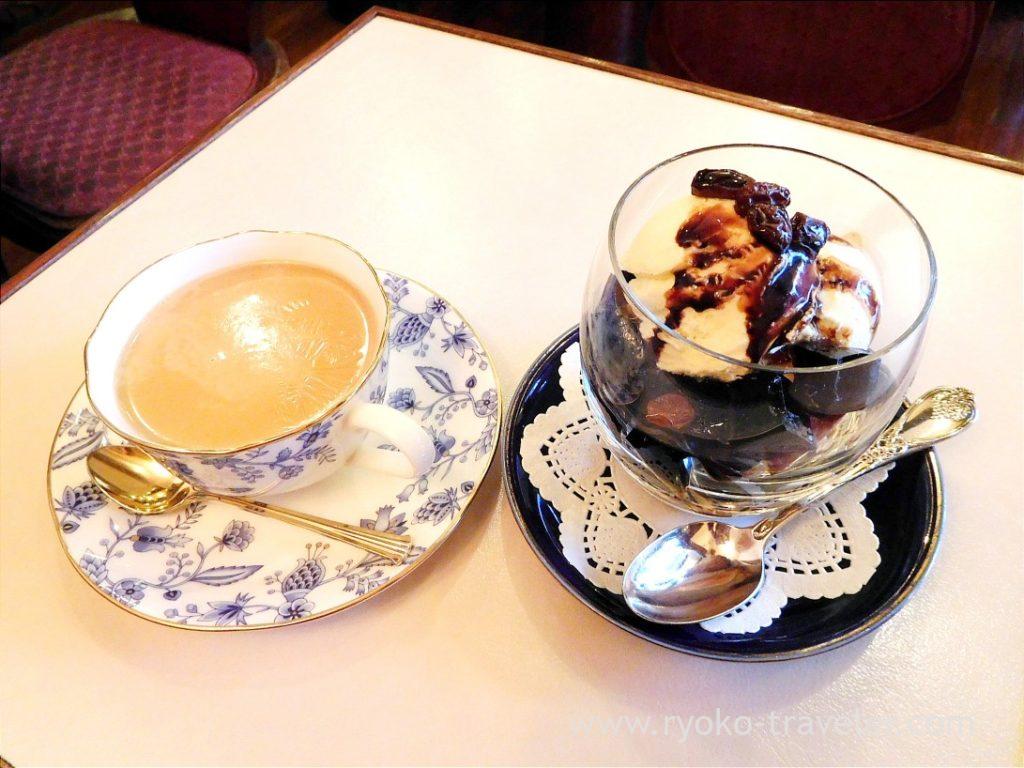 This is Otona no coffee parfait. The glass is not large. It have vanilla ice cream, coffee jelly, pie, raison, whipped cream. Otona means adults. The coffee sauce on the ice cream is bitter a bit. It's sweet, but not too sweet. It's suitable tastes for adults. It's good amount and good sweet after hearty meal.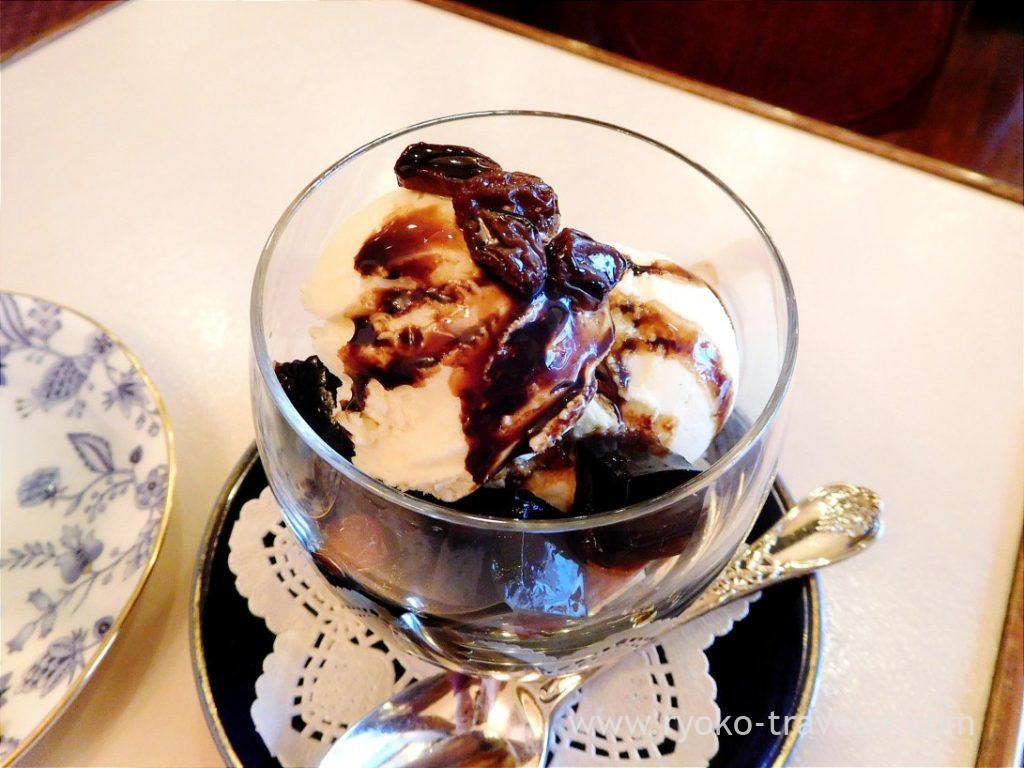 From the horizon. 1350 yen is expensive ? No. Here's Ginza. It's worth to pay.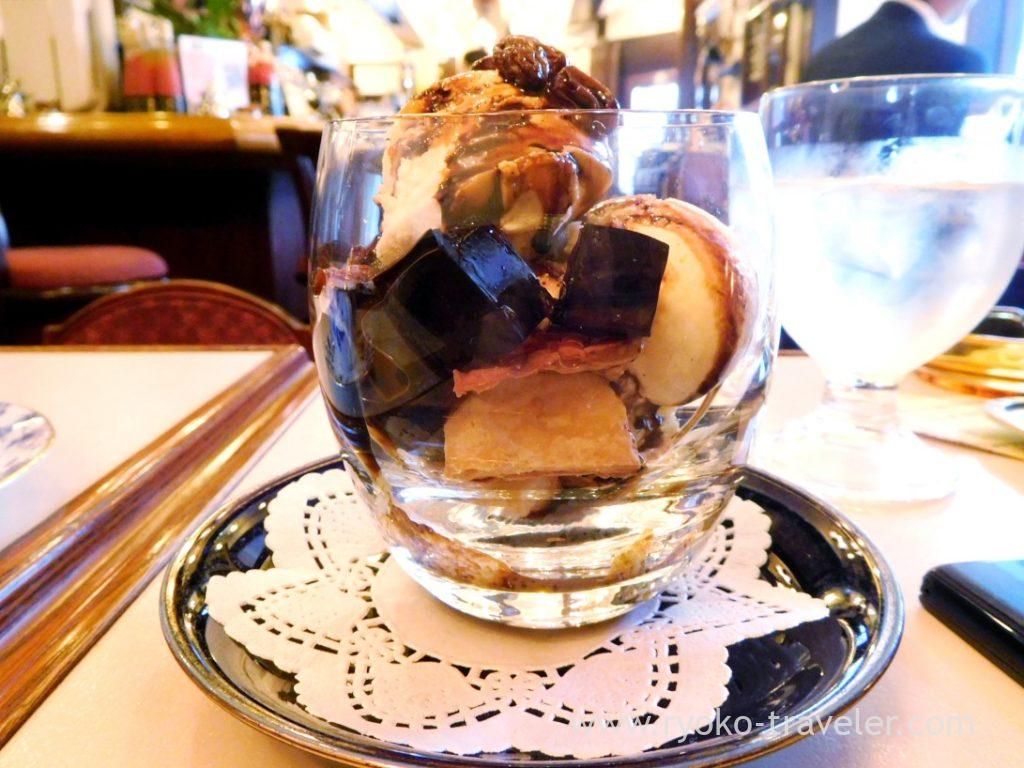 You'd better avoid from 12 – 1 p.m. on weekdays because the room is packed with many office workers :p
About

Name Ranzu (和蘭豆)
Open Day through night
Reservation Unavailable
Credit card Unavailable
URL Website, Instagram

Google Map