Now Itto group is expanding around Shin-Koiwa area. We visited one of the shop, Ramen Torou (ラーメン燈郎) this time. They are also close to Shin-Koiwa station. They don't always have such a long line like Ramen Itto, but there are many people waiting at lunchtime all the same.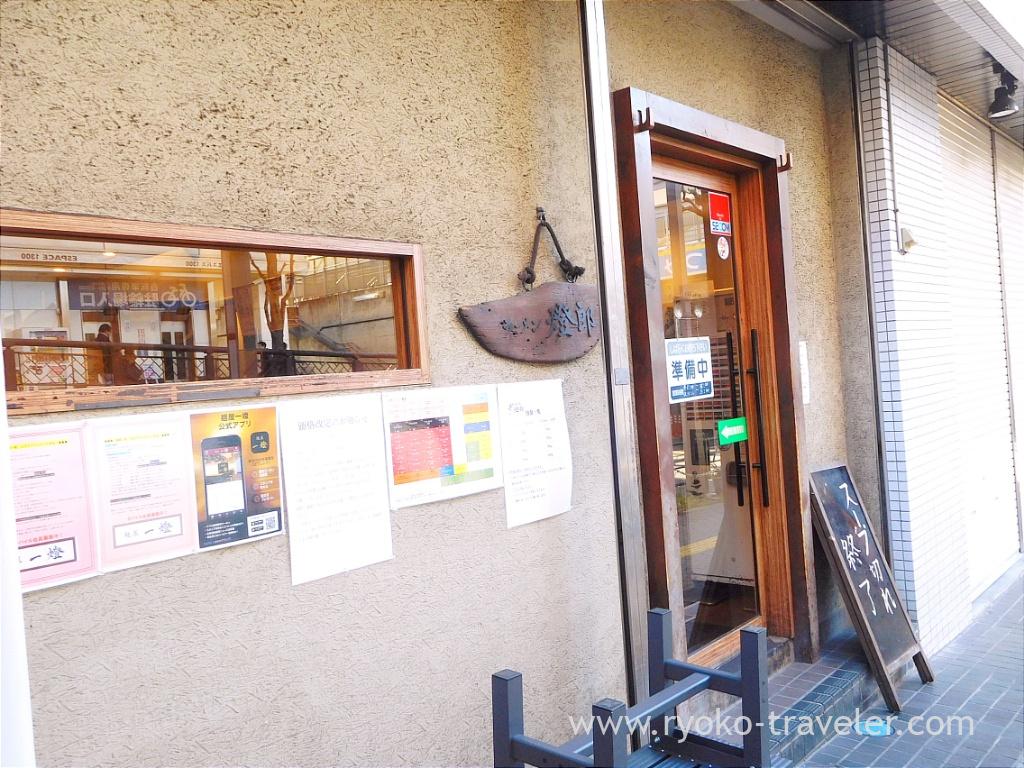 They serve Jiro-style ramen !
I ordered Spicy ramen. It have large slice of roast pork.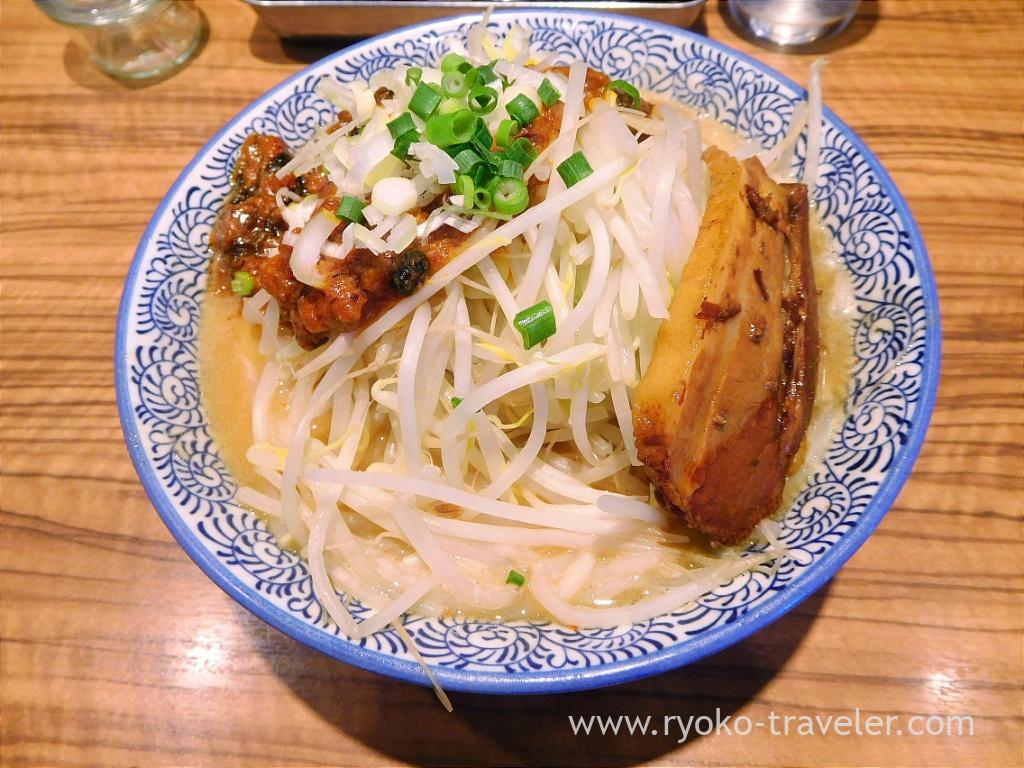 And it have much spicy miso. It looks not spicy. But actually it's very spicy. The miso isn't mixed into the soup, so at first, I enjoyed the soup without miso. It looks not fatty. And it wasn't fatty. But my hand become greasy because of the soup. So it have much fats.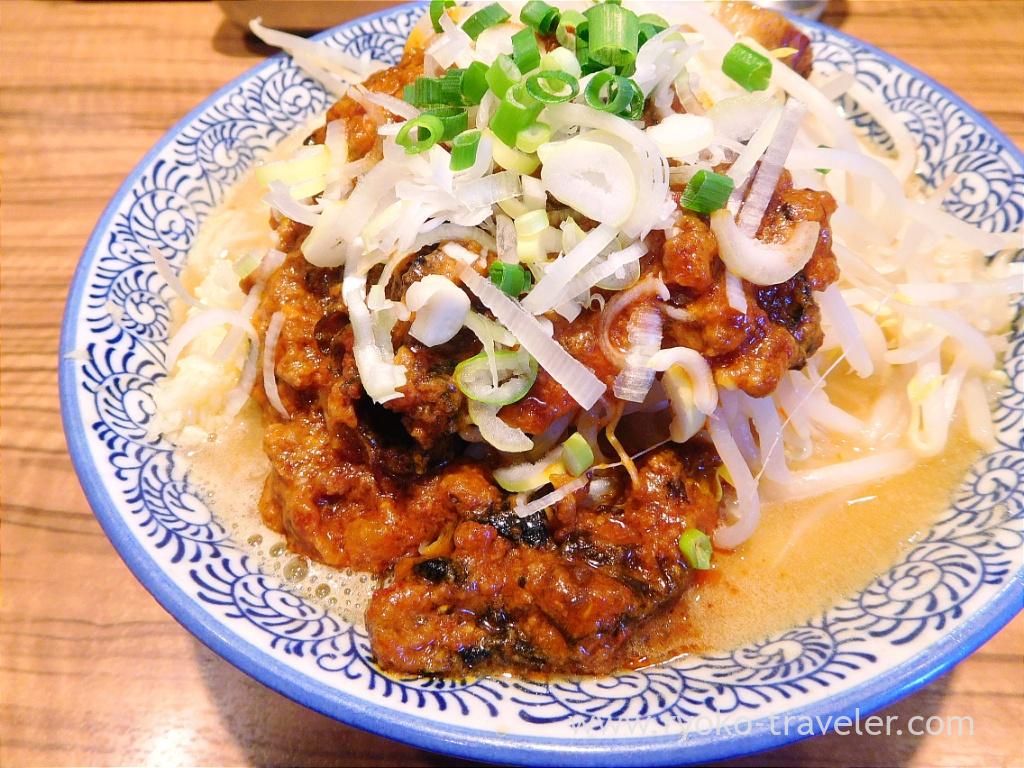 The noodles are flat. It went with spicy soup well. And the vegetables having soup was good.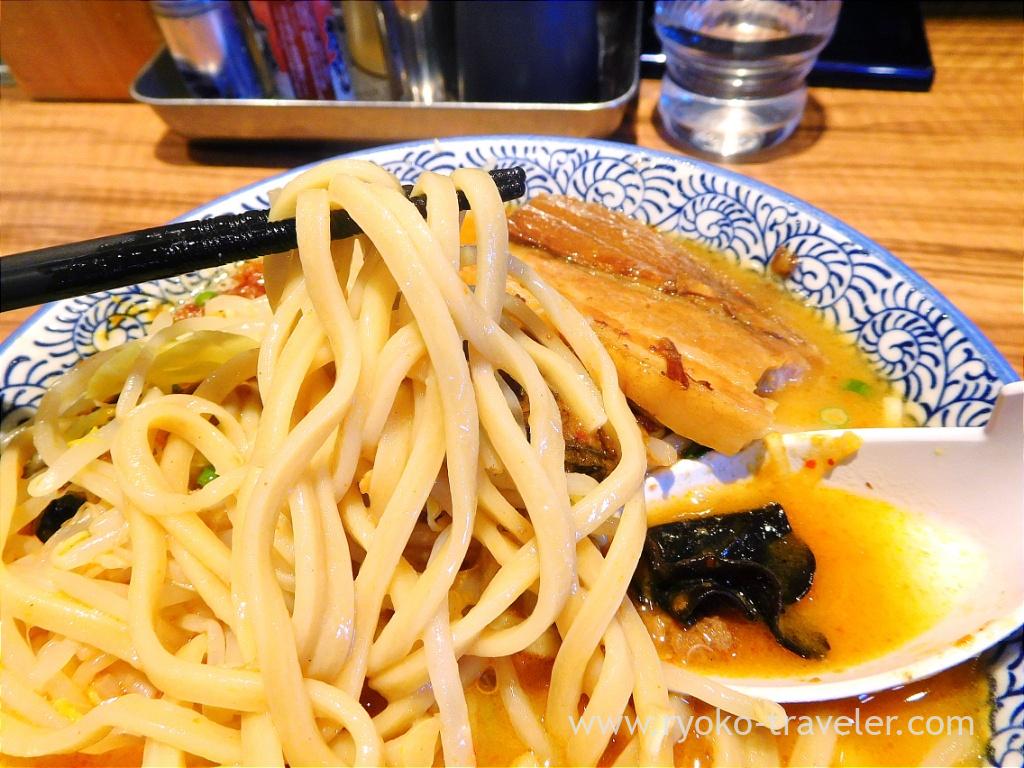 This is ramen with 100g of beef steak. I heard this steak is very popular among regular customers. But the ramen have one thickly slice of roast pork. So, it's so large… 😮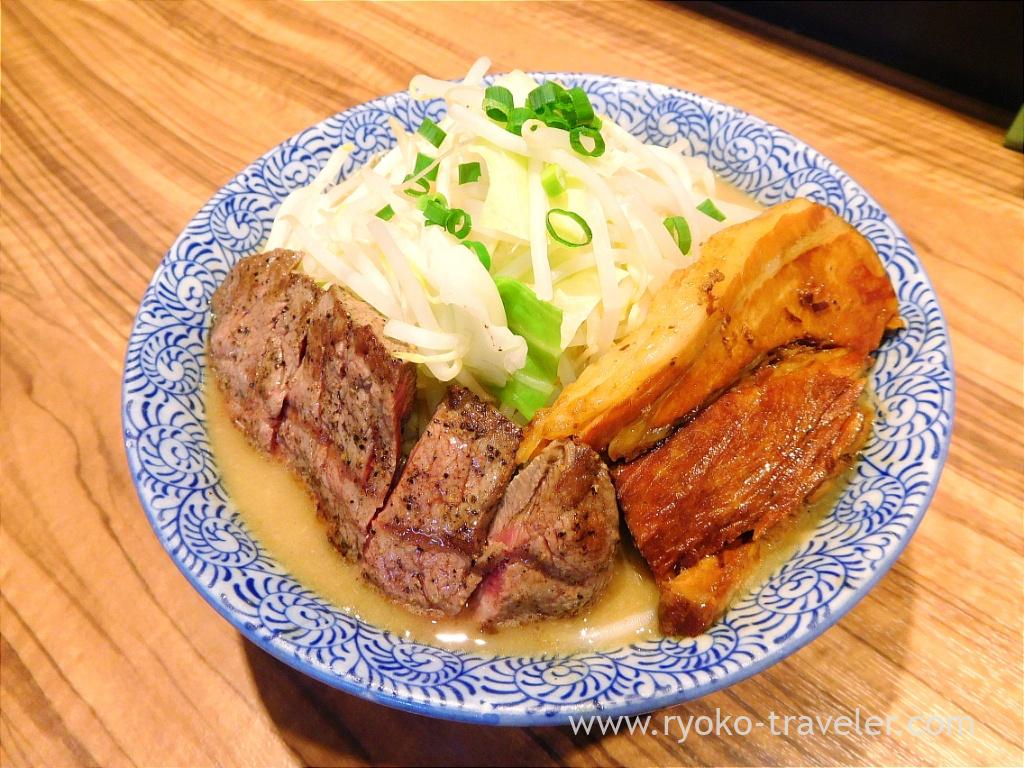 Those steak was awesome. I think they can run as steak restaurant. It's medium rare and seasoned with salt and pepper only. It went with the soup well.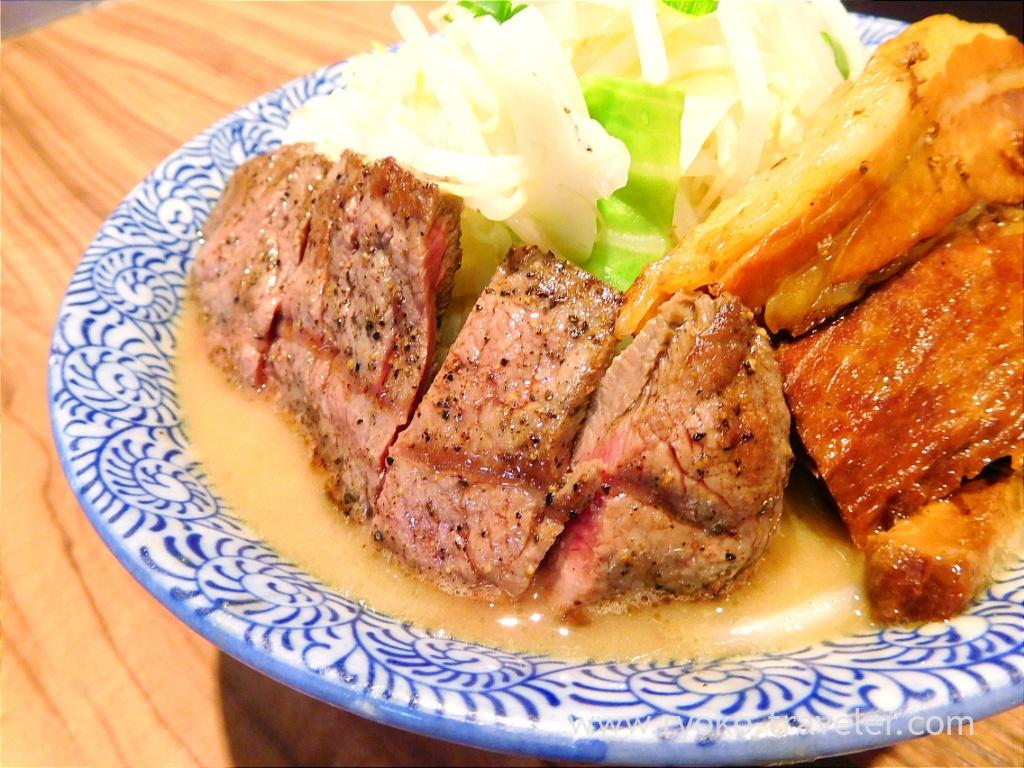 About

Name Ramen Torou (らーめん燈郎)
Open Lunch, Dinner
Reservation Unavailable
Credit card Unavailable
URL Twitter

Google Map