I walked to 來成排骨麵 (来成排骨麵) from Hualian station for lunch. It took about 25 minutes walk. Far. They have been there since 1948. As their name, their specialty is pork ribs noodles (排骨麵).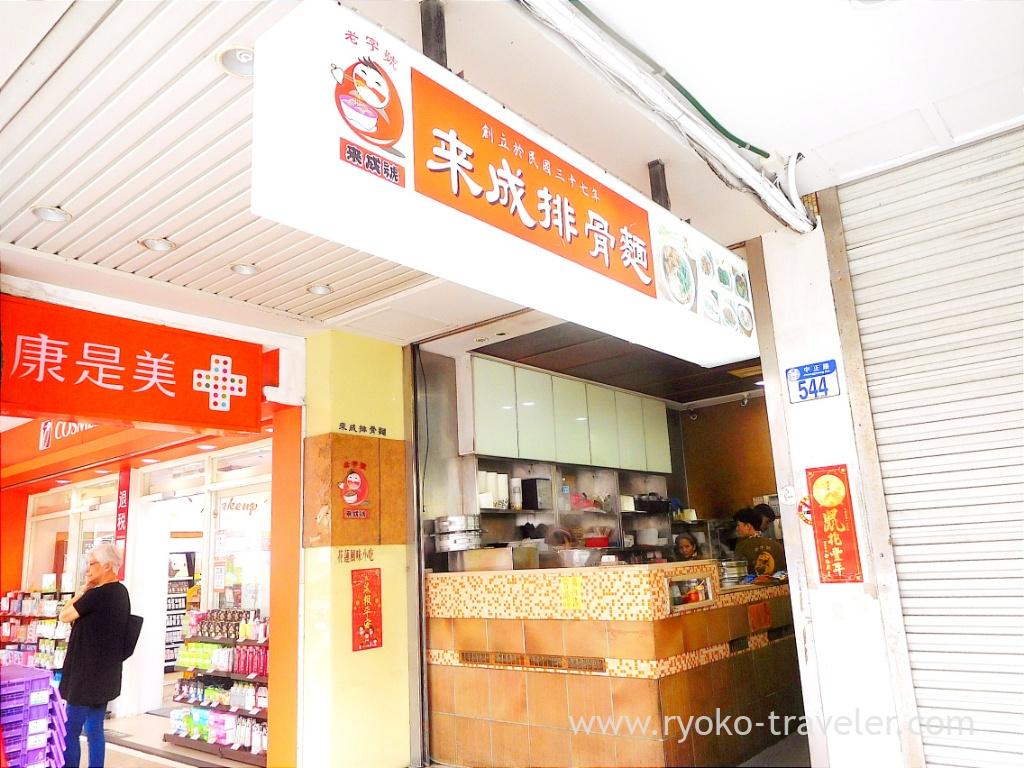 They have tables having four chairs each. Because I took this photo just after the opening time, there was no one except me. But those tables were occupied soon by local people. And they have 2nd floor, too.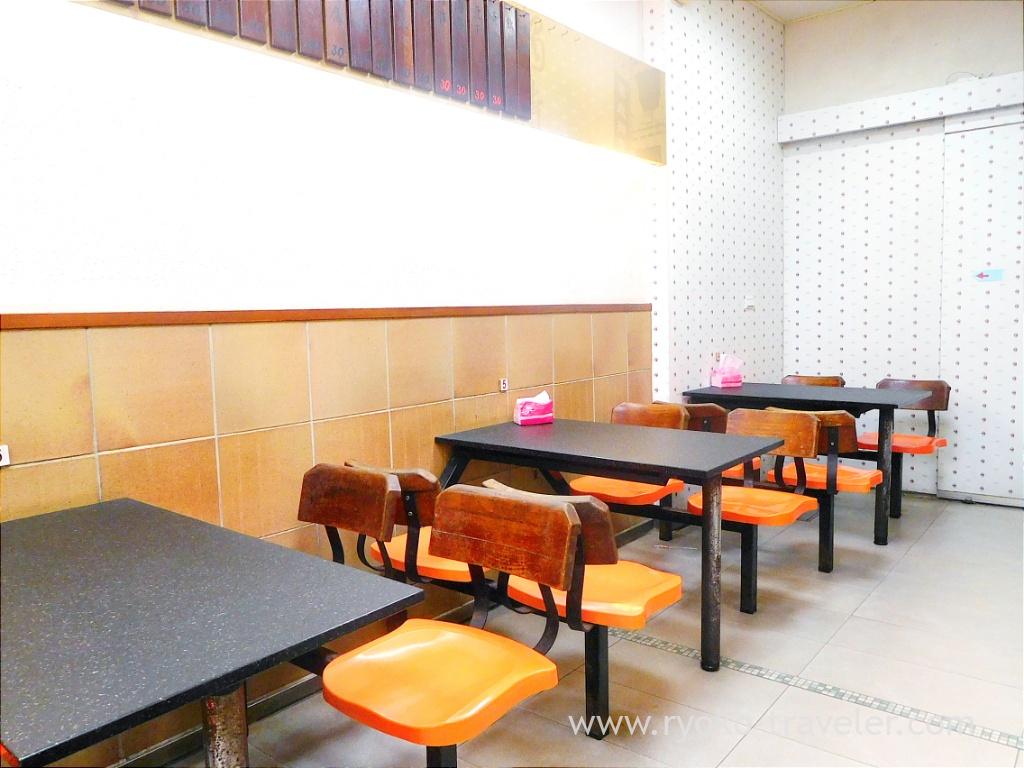 I entered the shop and picked the order sheet and then took seat. Though their name have "mien (麵)", they have not only noodles but also meat dishes and rices. 卓號 means table number. If you want to take them to go, check "外帶". After I marked on the sheet, I handed it to the staff. I paid money after everything served. Noodles have two types. With soup (湯), and without soup (乾).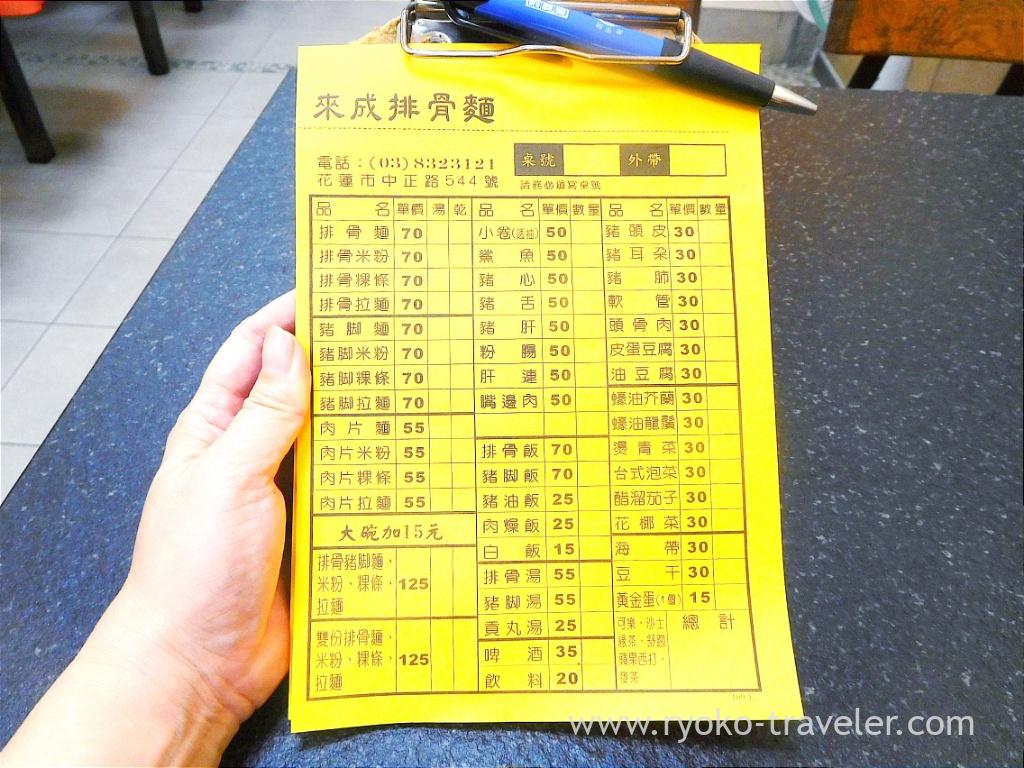 Because this was the first time to visit there and I didn't know amounts. So, I ordered those three things only. I think I can eat another one dish. The beer (啤酒) was 35 TWD. I think the price is as same as one in convenience store 🙂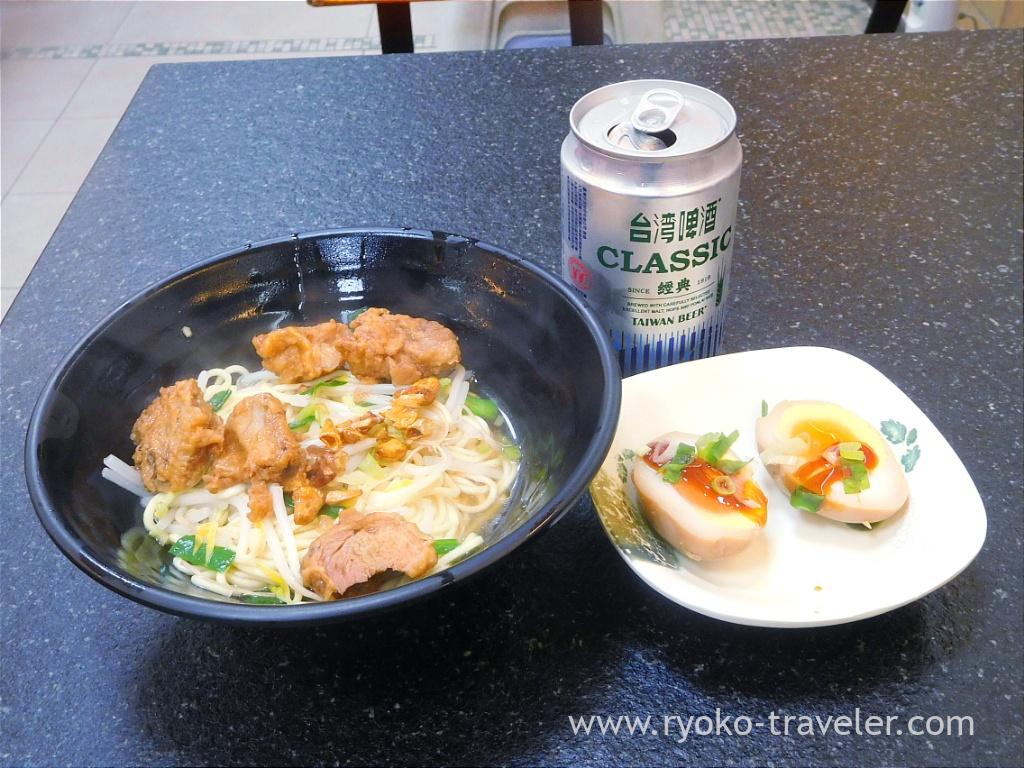 This is pork rib noodles. There's the name at the top of the order sheet. This is their specialty. They prepare four types of noodles. 米粉 is vermicelli, 粿條 is rice noodles, but I have no idea what is the difference between 麵 and 拉麵 :p Anyway, I chose the top one. It's so soft. The amount was not large. As half as normal Japanese ramen. So, it's easy to eat it up. It had some pork around bone.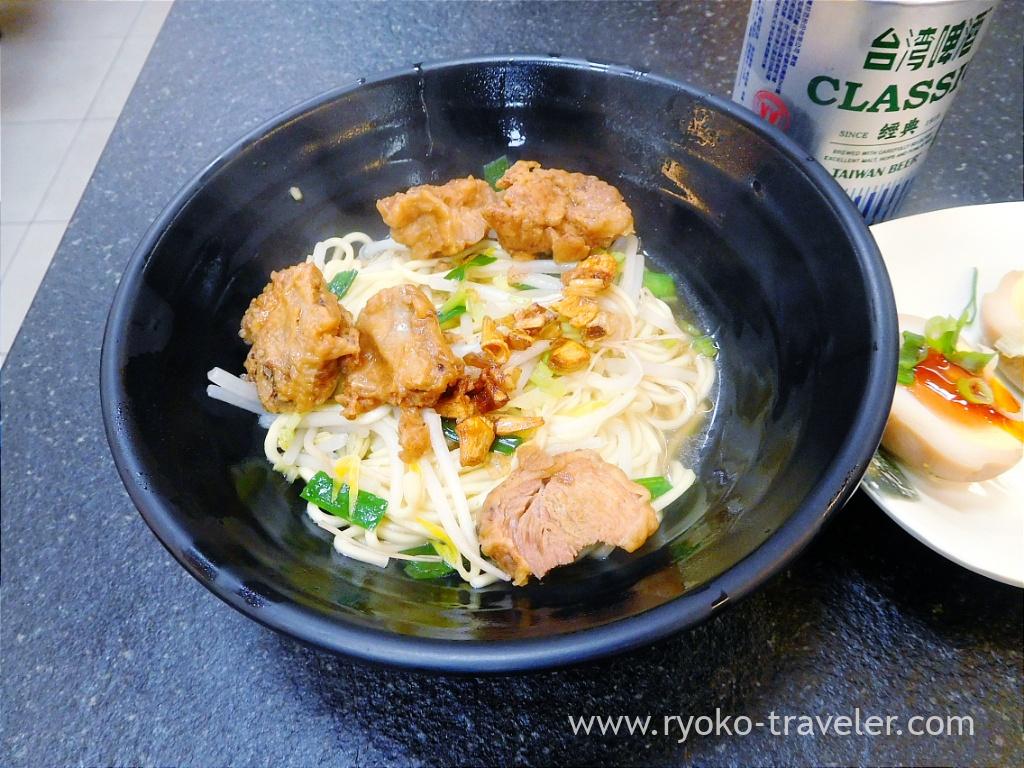 Those meat was soft and juicy. It had few small bones. Garlic chip, soybean sprouts, leek, onion and so on. The soup was seasoned with salt lightly. It had refreshing tastes. Because I was there after long train trip from Taipei and I had car sick a bit. So, it was mild for my sick stomach 🙂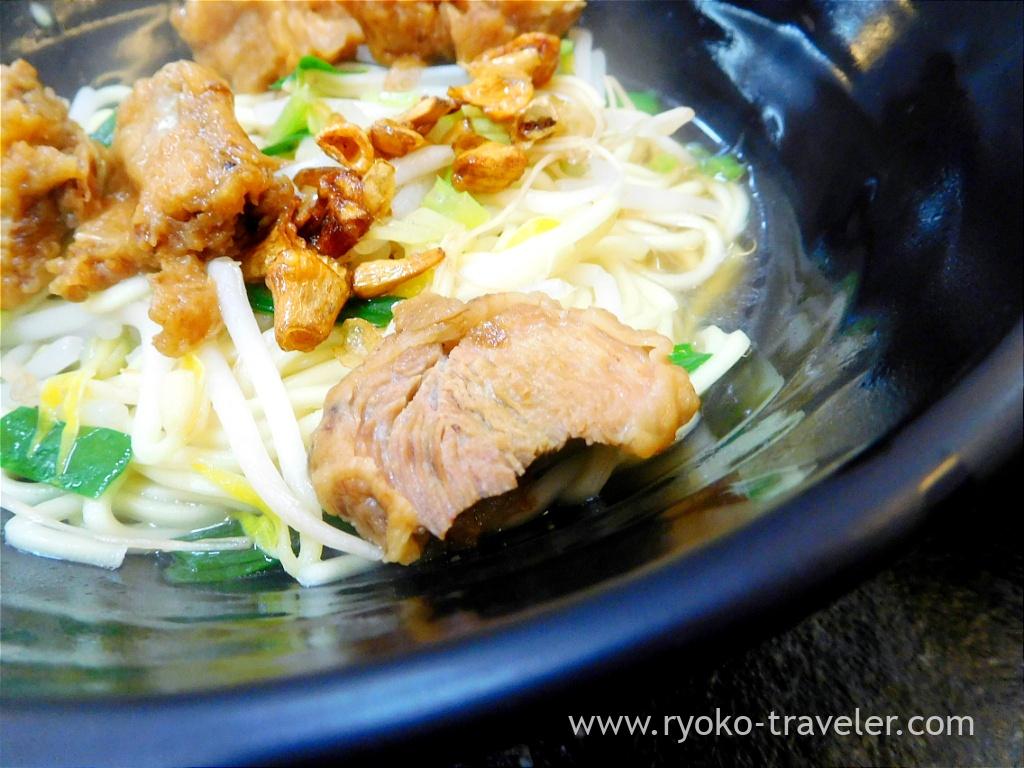 If you want any seasonings, they have some seasonings, for example, vinegar, spicy miso and so on.
This is boiled egg with sweet sauce. And it was marinated with sweet sauce well. The yolk was half boiled. Delicious. I had it with beer, but I think also it's good to put it on the noodles.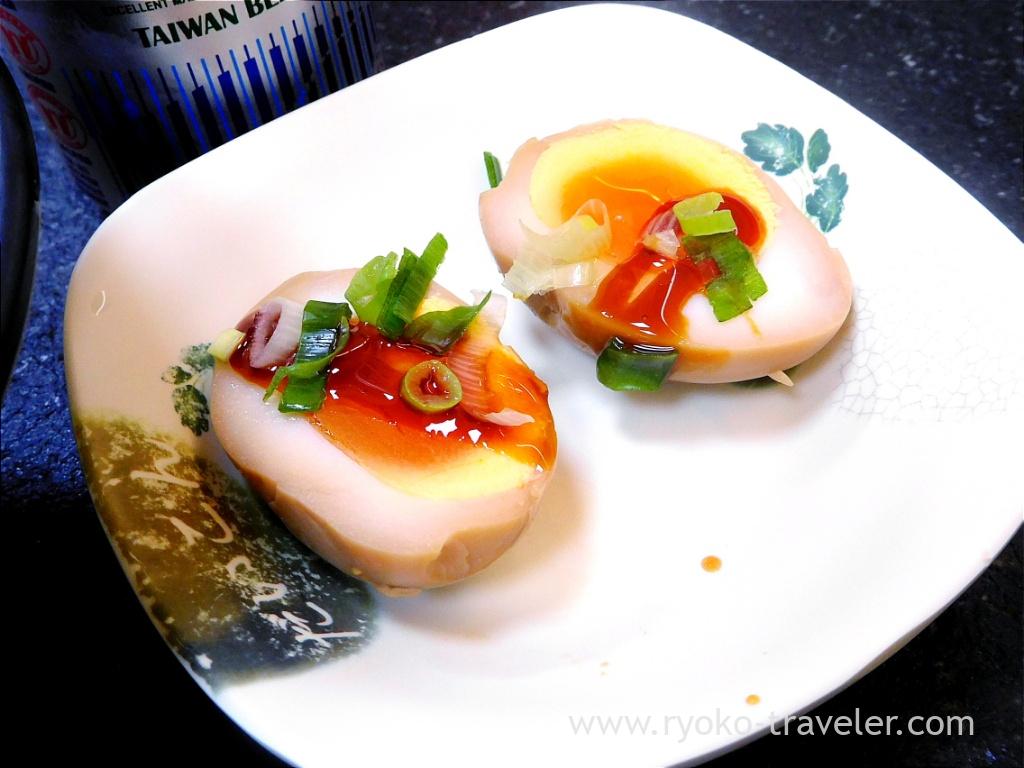 Name Lai Cheng Pork Chop Noodle (來成排骨麵)
Open Lunch through dinner
Credit card Unavailable
Reservation Unavailable

Google Map