I ate anmitsu at Mihashi (みはし) after years absence. Though I visited Mihashi for several times, I hadn't eaten anmitsu until that. Maybe speaking of Mihashi, you remember the head shop in Ueno. But there're some branches mainly in Tokyo. And Tobu Funabashi branch is only the branch outside Tokyo now.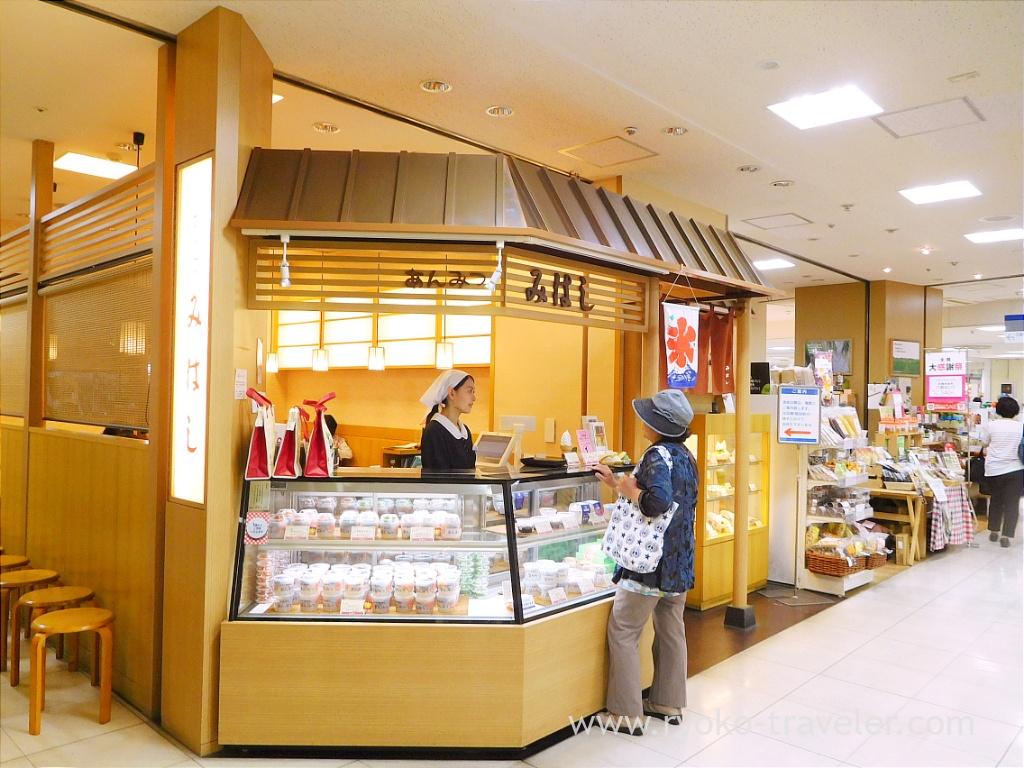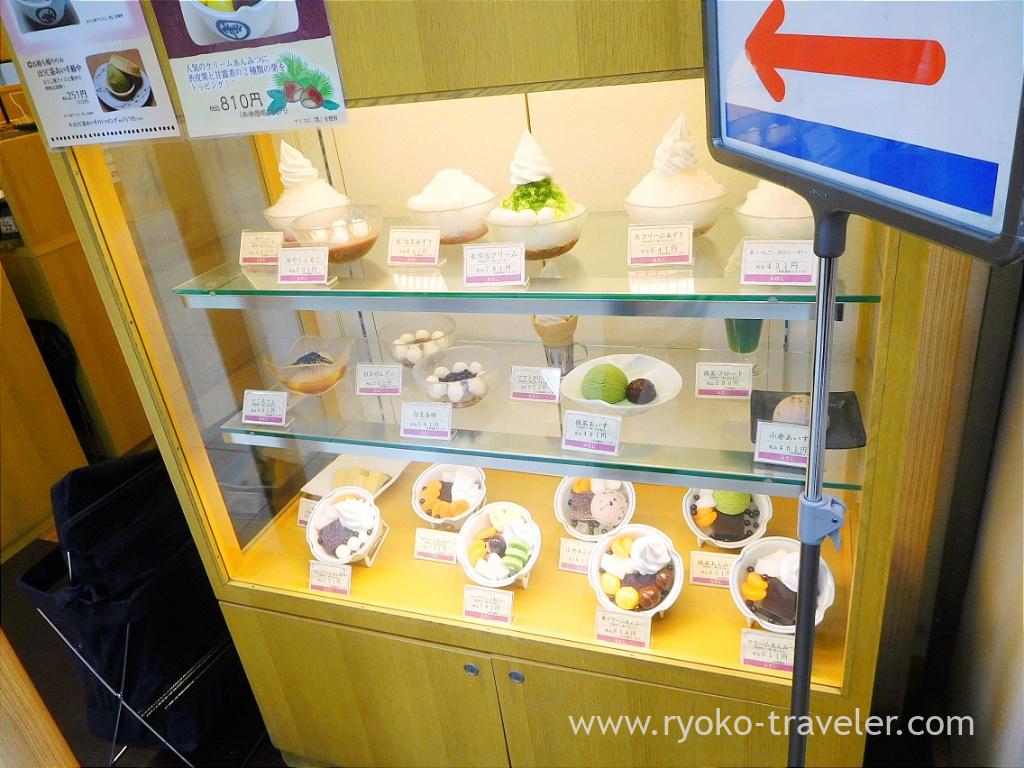 There're always many people waiting in front of the shop. But I visited there at lunchtime. So, there were many vacant seats.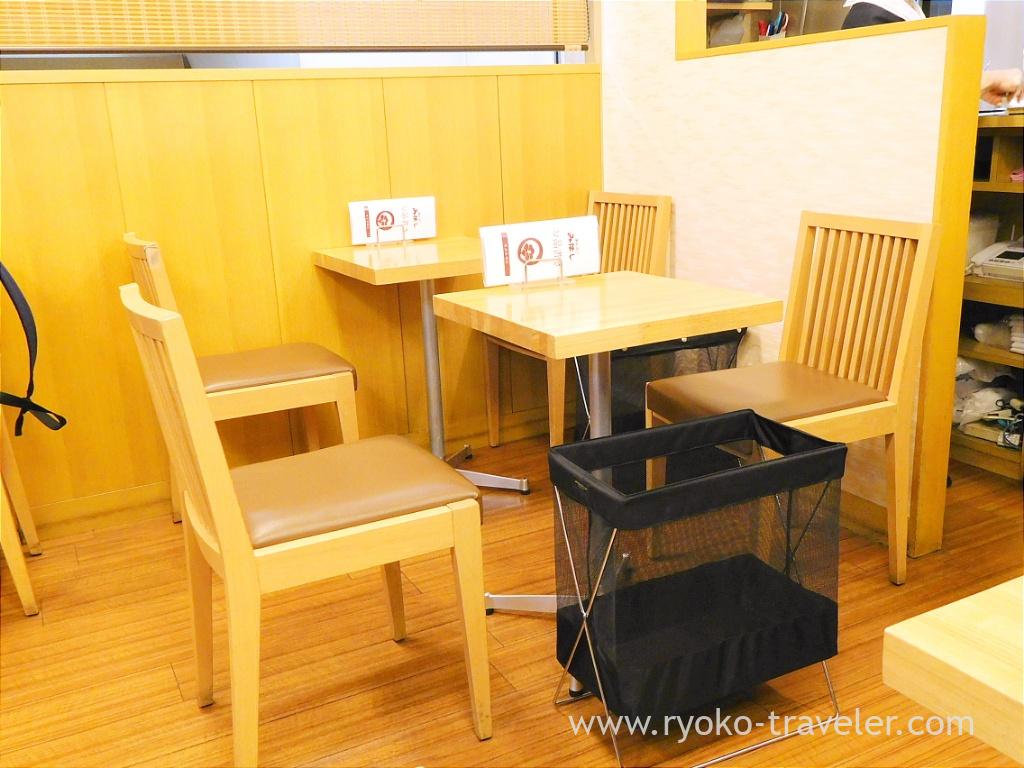 The lady welcomed me and as soon as I was seated, she served hot green tea and hand towel.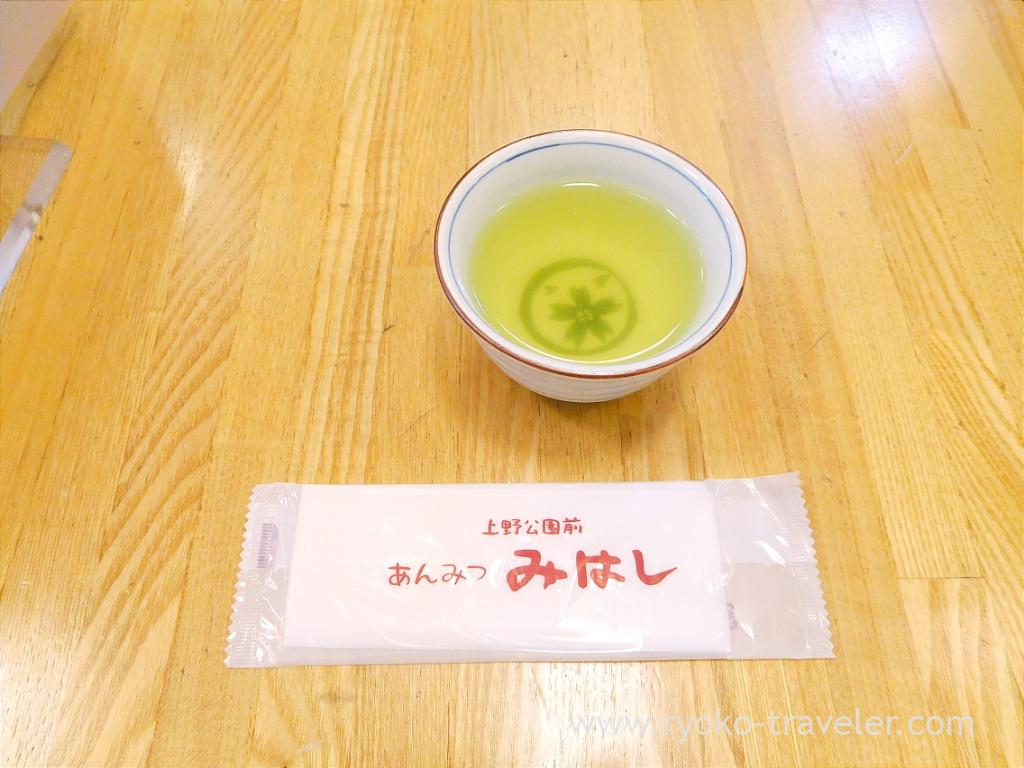 Menus. Now is still in summer season, so they serve kakigori, too. But I wanted to eat anmitsu instead of lunch. I couldn't eat too much. So, I went to there for having something light food. I thought anmitsu is the best.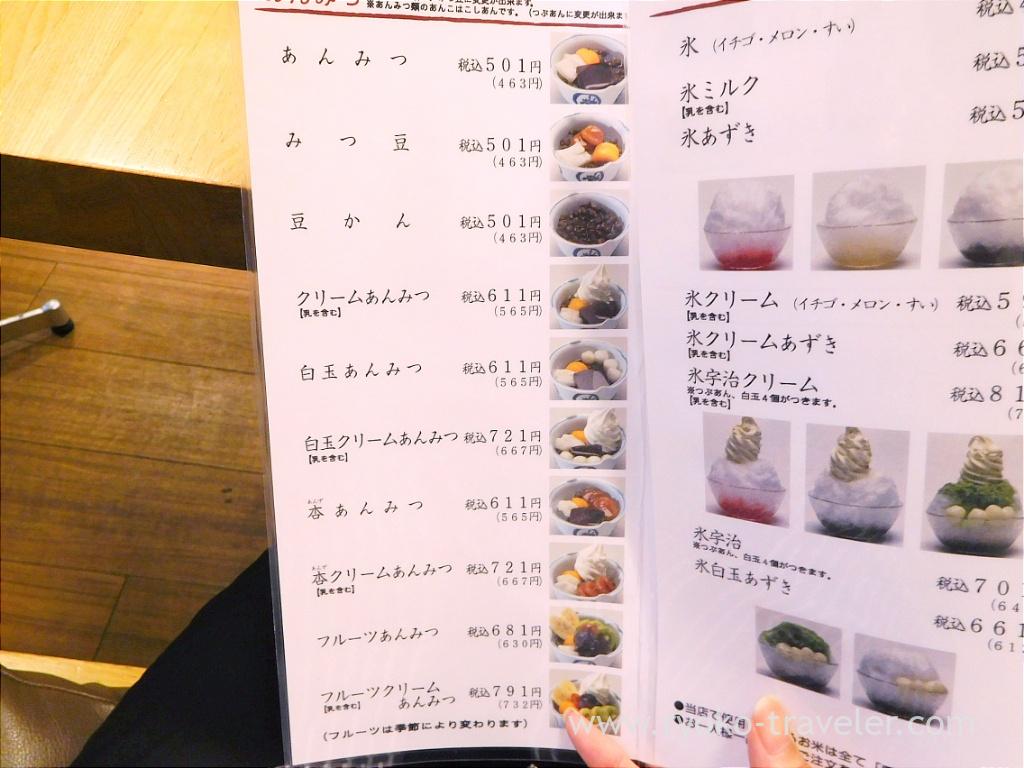 I chose Shiratama cream anmitsu. "Cream" means soft serve mostly. It have kanten, gyuhi, shiratama, anko, mamekan, mikan and soft serve.
It's sweet and tasty. Mihashi's anko is smooth anko (called "Koshi-an"). But you can choose mashed anko (called "Tsubu-an"), too. I love smooth anko. So, I didn't say anything 🙂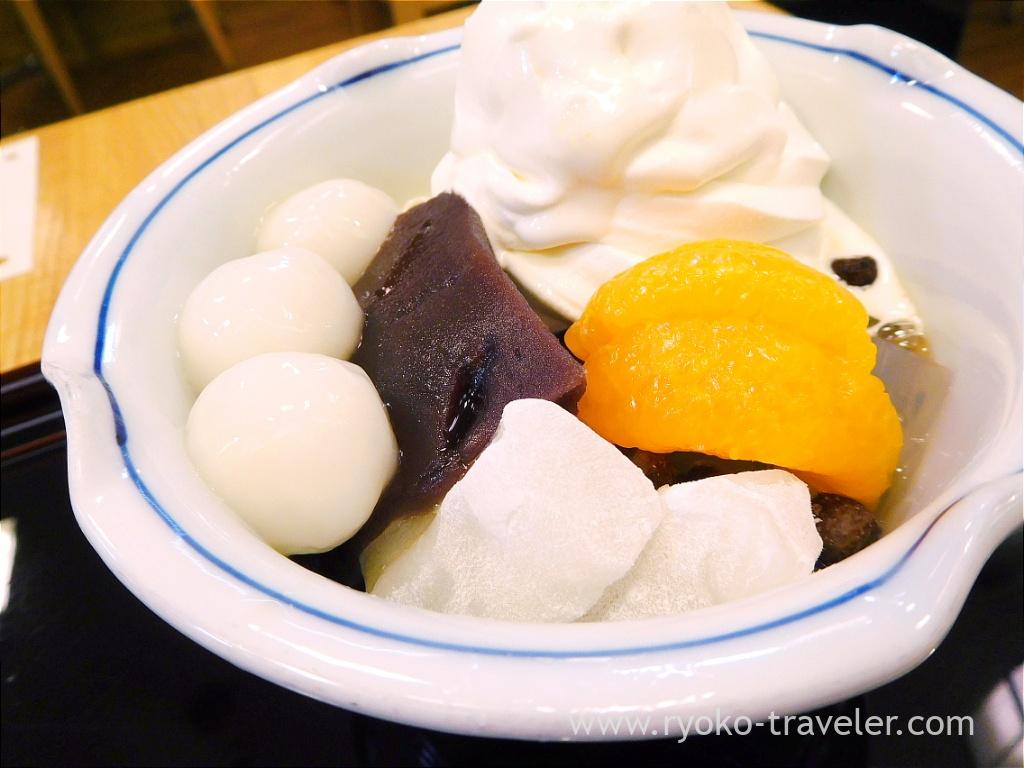 If you have a chance to visit Ueno, Mihashi is MUST shop. But Ueno's head shop have so many people all the same. There's a branch in Atre Ueno and Tokyo station Ichiban-gai. I recommend them.
About

Name Mihashi Funabashi Tobu (あんみつ みはし 船橋東武店)
Open Day through night
Reservation Unavailable
Credit card Available
URL Website, Twitter

Google Map