I visited for brunch to Pioneer Saloon along Monsarrat avenue when I awoke up late during my staying in Hawaii. When I got to there before the opening time, there were already some groups in front of the door. Pioneer Saloon is a plate lunch restaurant and serve meals in a box.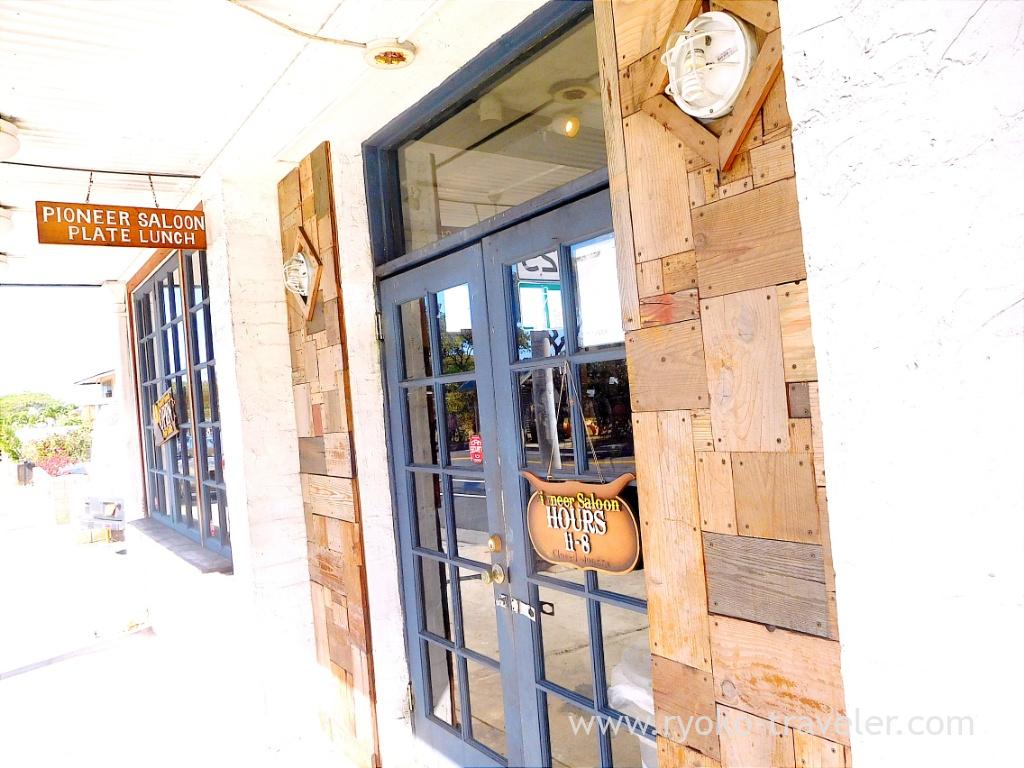 They're in front of Bogart's cafe. There are some popular restaurants having long line, for example, Diamond Head Grill and so on.
Wooden furniture and floor is good. Intervals of tables are wide. We can enjoy meal with relax.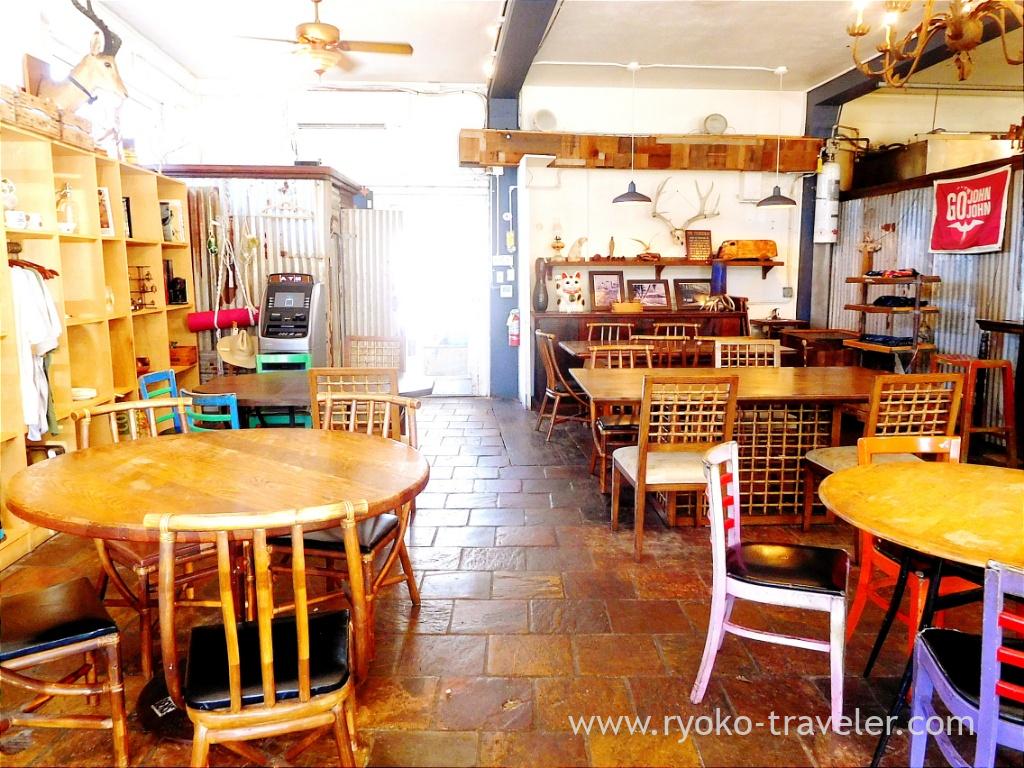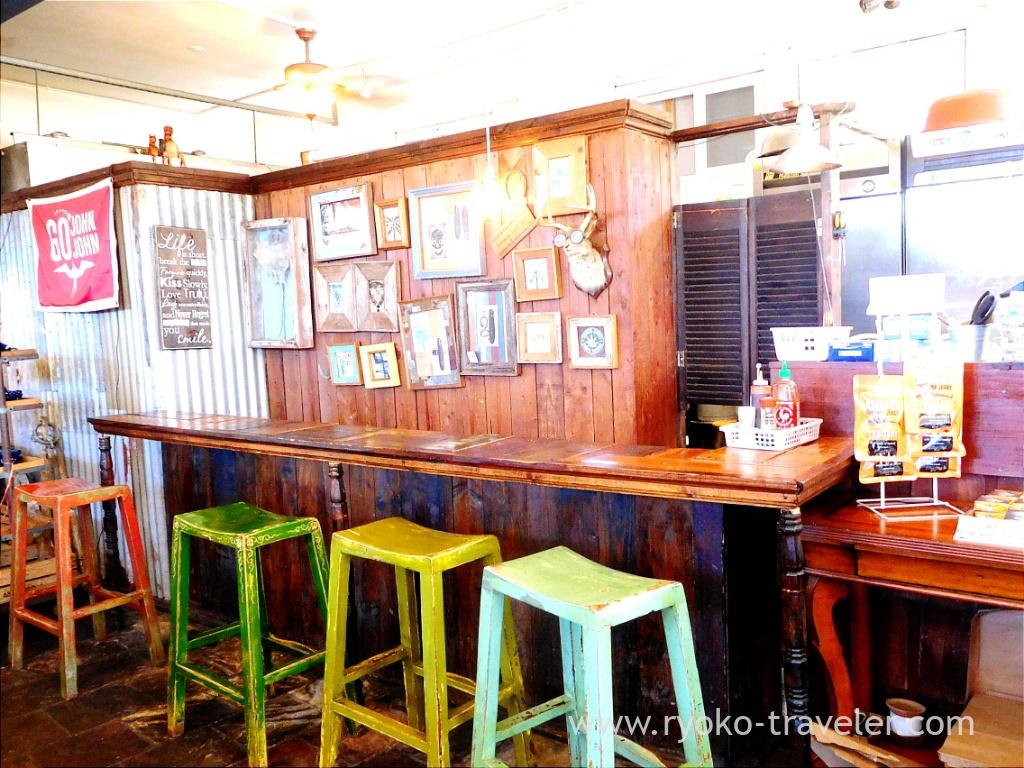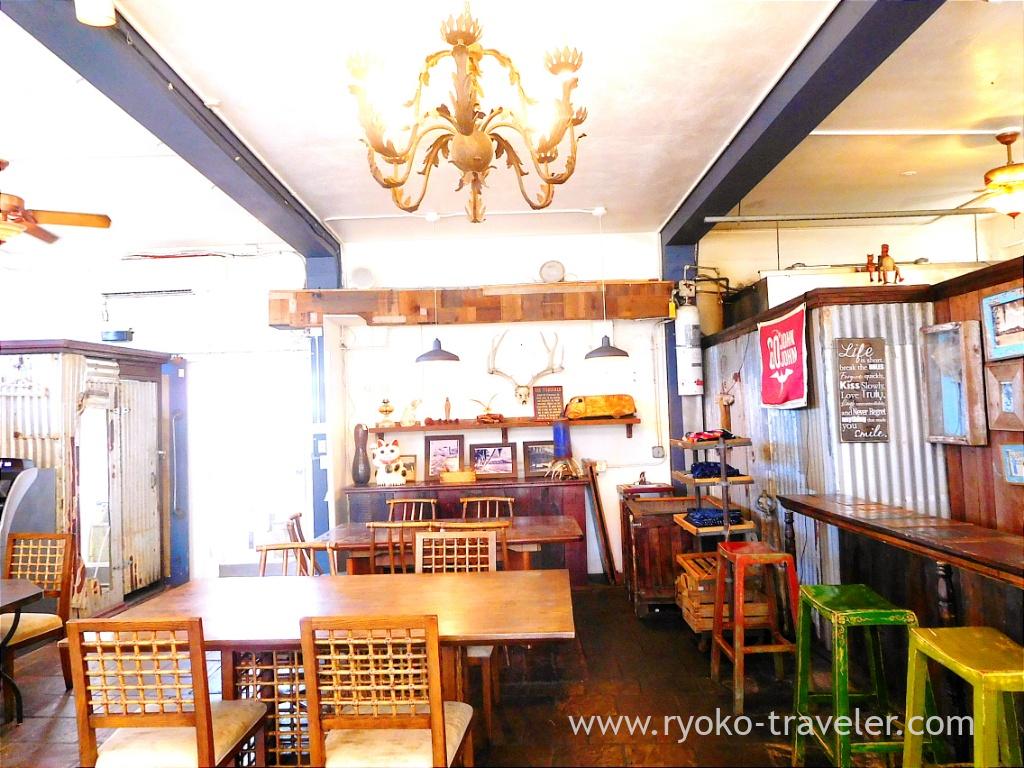 There's an ATM at the back of the restaurant. Many cute items are arranged on the shelves. Many of them seems merchandises.
There's an order counter on the right from the door. So, as soon as I entered the house, I ordered my lunch. One drink is included, so I took one from the refrigerator by myself. And then, I paid with credit card. They gave me order number. After a few minutes, they called my Number. And, I got my lunch.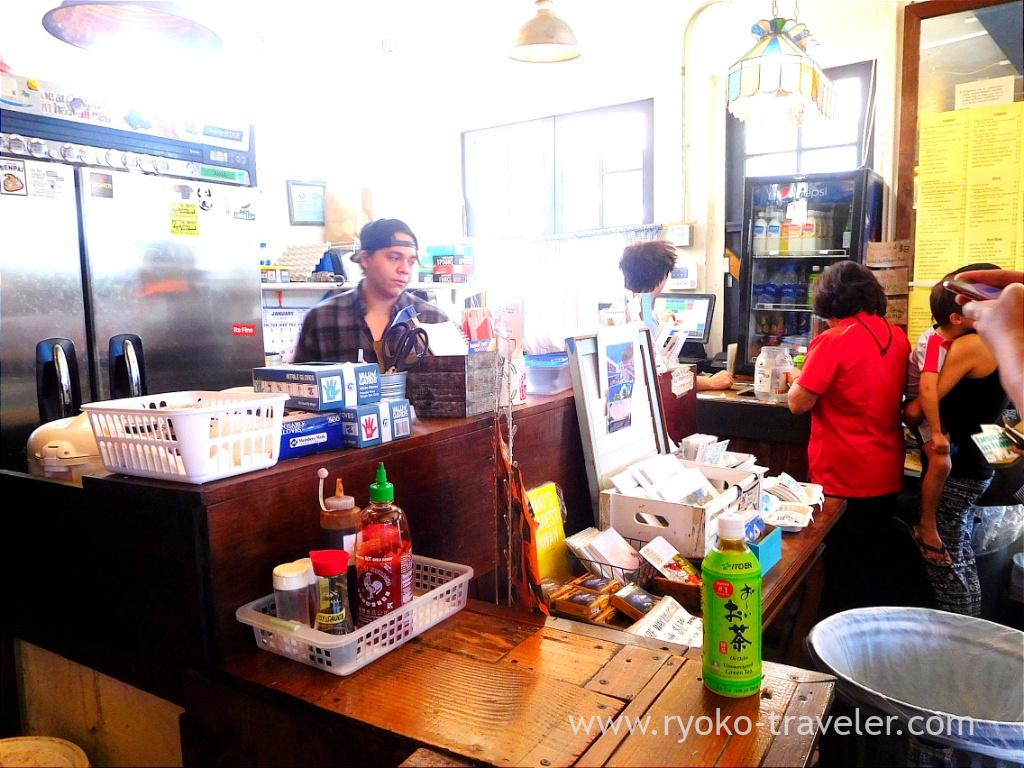 There's menu at the order counter. Some of popular foods have photos and Japanese words, but basically menu have English words only. So many foods !
Fish, chicken, beef, pork, hamburger, rice bowl, salad, curry and so on. Popular foods have star besides name. You can see also their menu on their official website.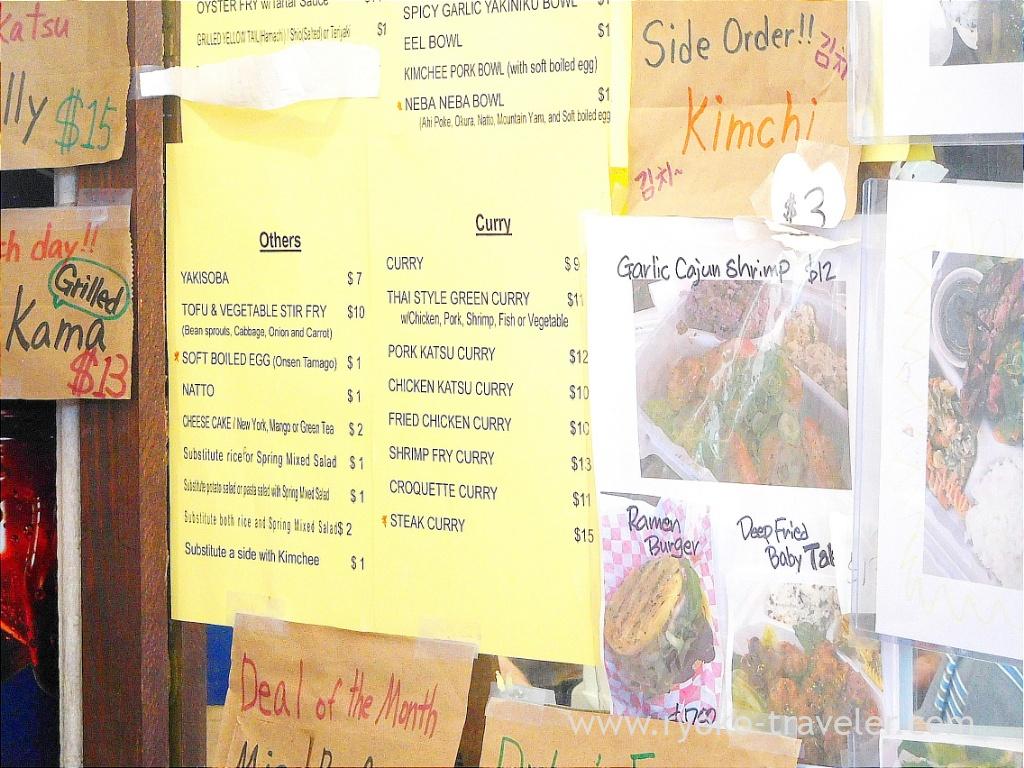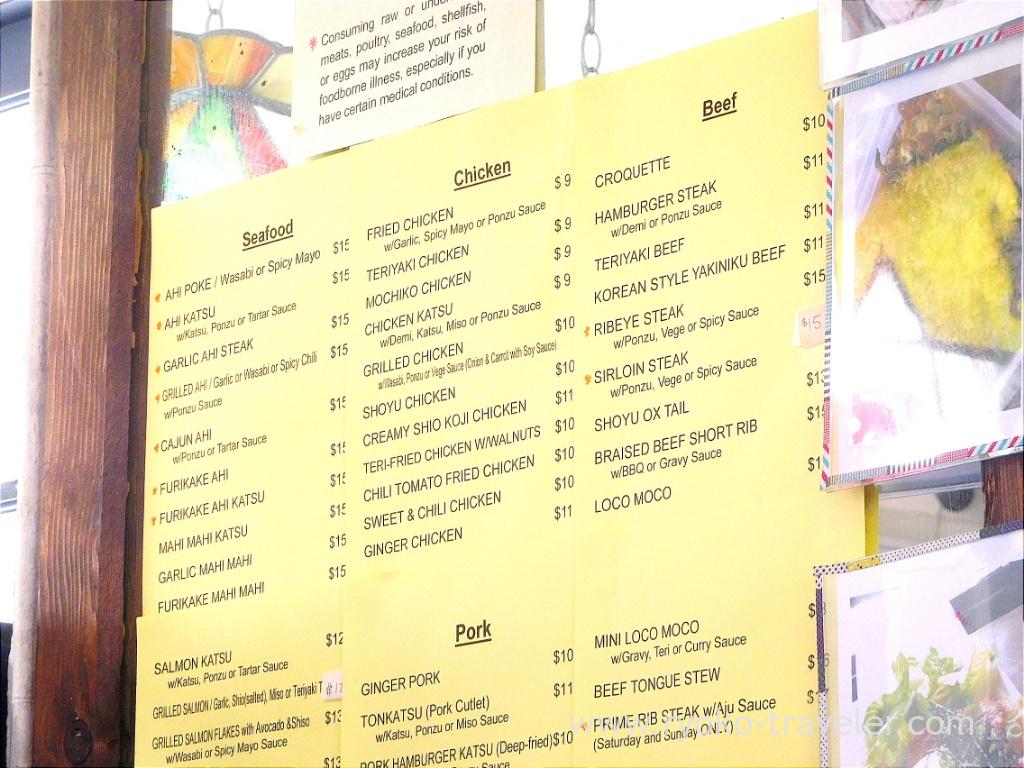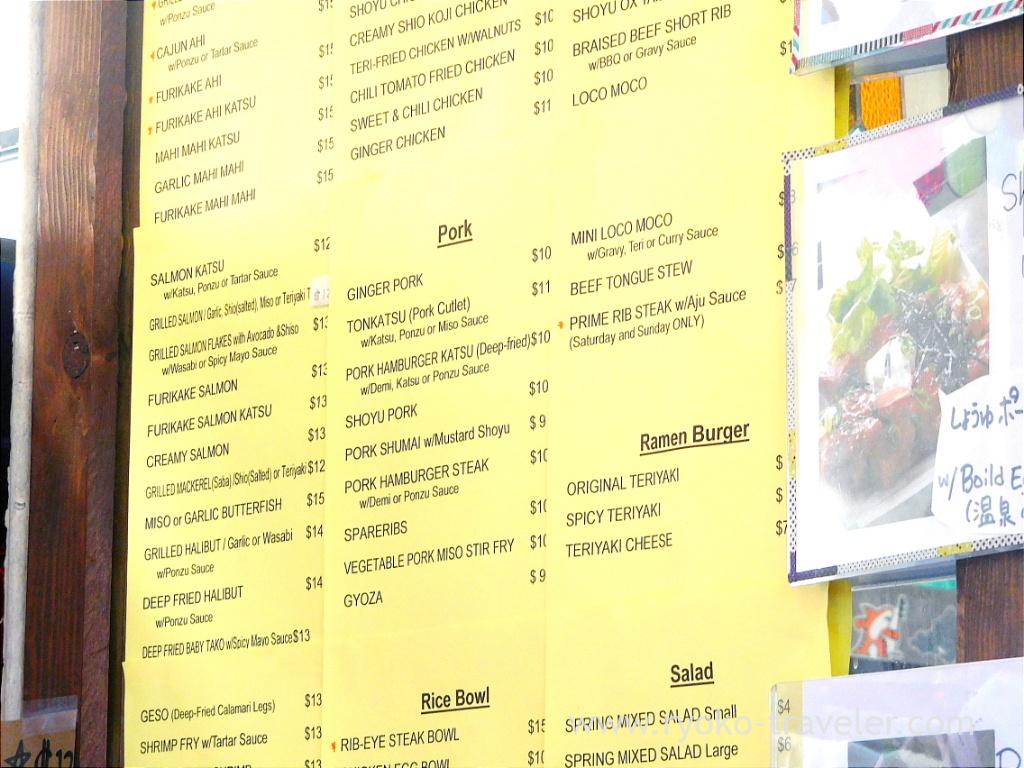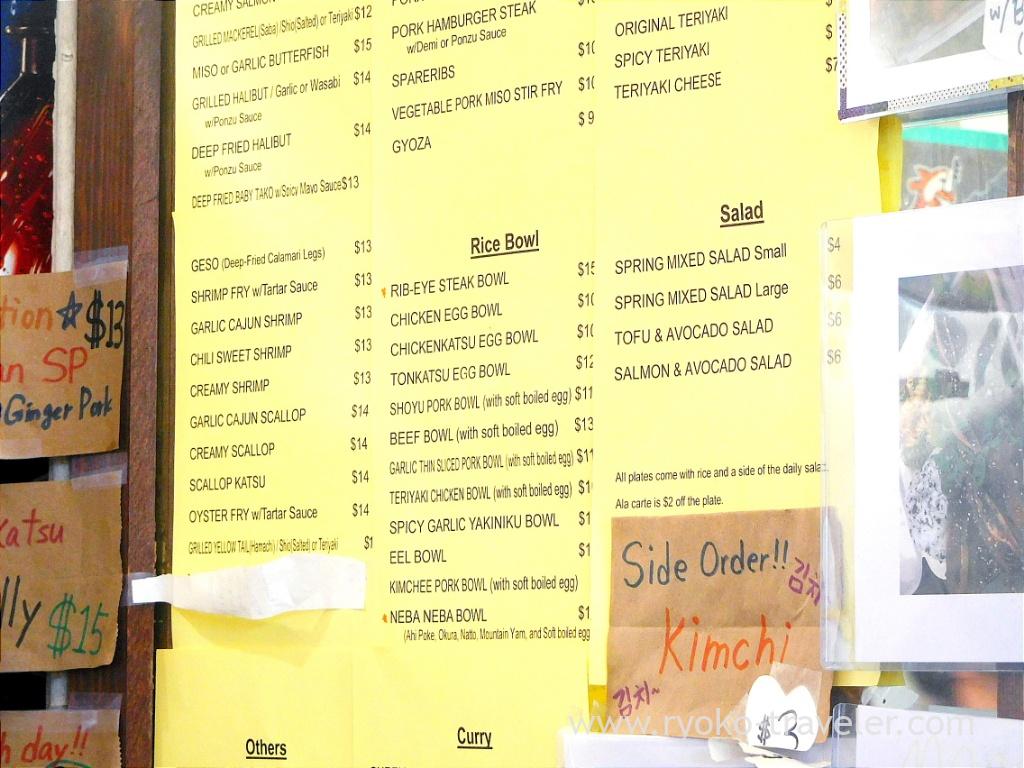 I decided what to order in advance. Garlic ahi steak (15 USD). I wanted to eat baked tuna. After I took order and paid, I was waiting with pepsi. Then fresh cooked plate lunch was ready.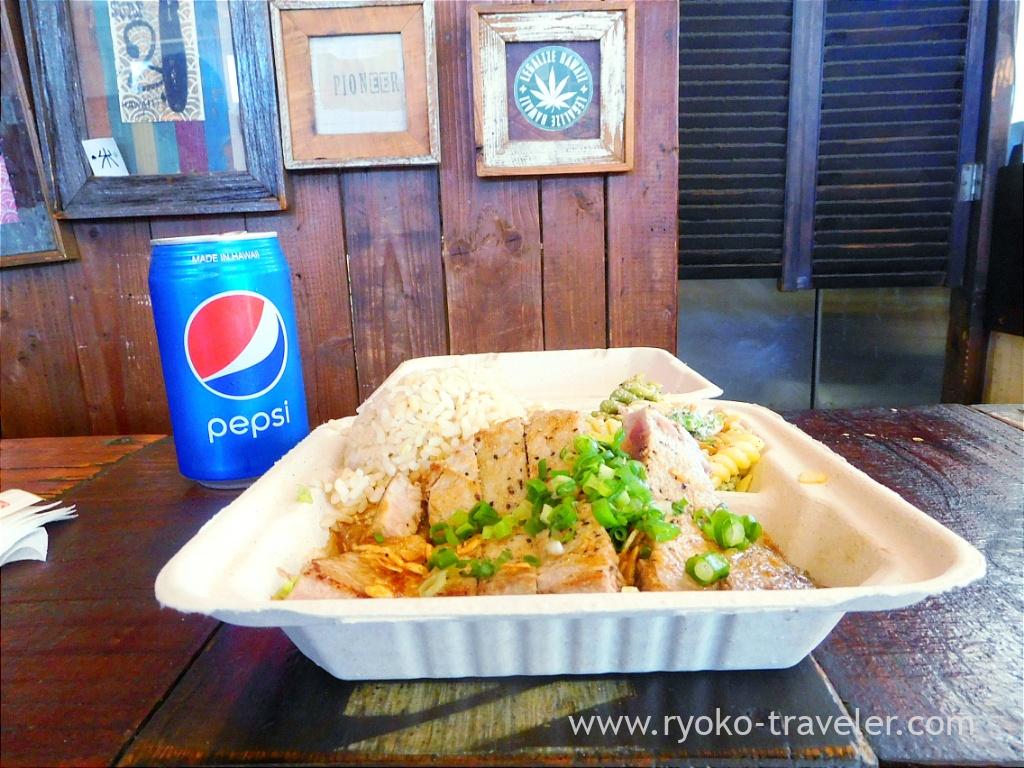 It seems pork, but it's tuna steak with rare. Amount of the steak was satisfied with me. And 1 scoop of rice and macaroni salads. Rice can be chosen from white rice, brown rice (genmai), mixed grain rice, shiso wakame rice. Mixed grain rice and shiso wakame rice need plus 1 dollar. I chose brown rice.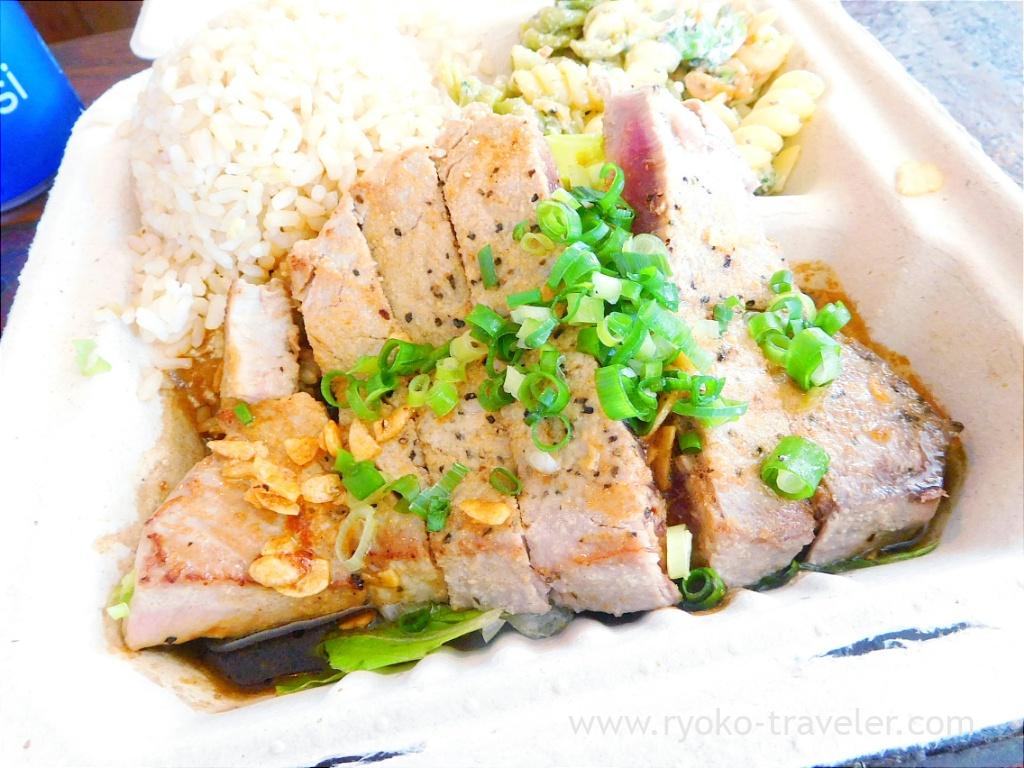 Rice was…I didn't like. But I could eat it up with soy sauce.
Mararoni was, as well as rice, I could eat it up with soy sauce. But it wasn't tasty :p
This plate lunch's attraction is, all the same, this. Ahi steak ! Awesome. Tuna seasoned with garlic and soy sauce was baked with rare. As you see, its outside was cooked but its inside was rare. So, its inside was cold a bit.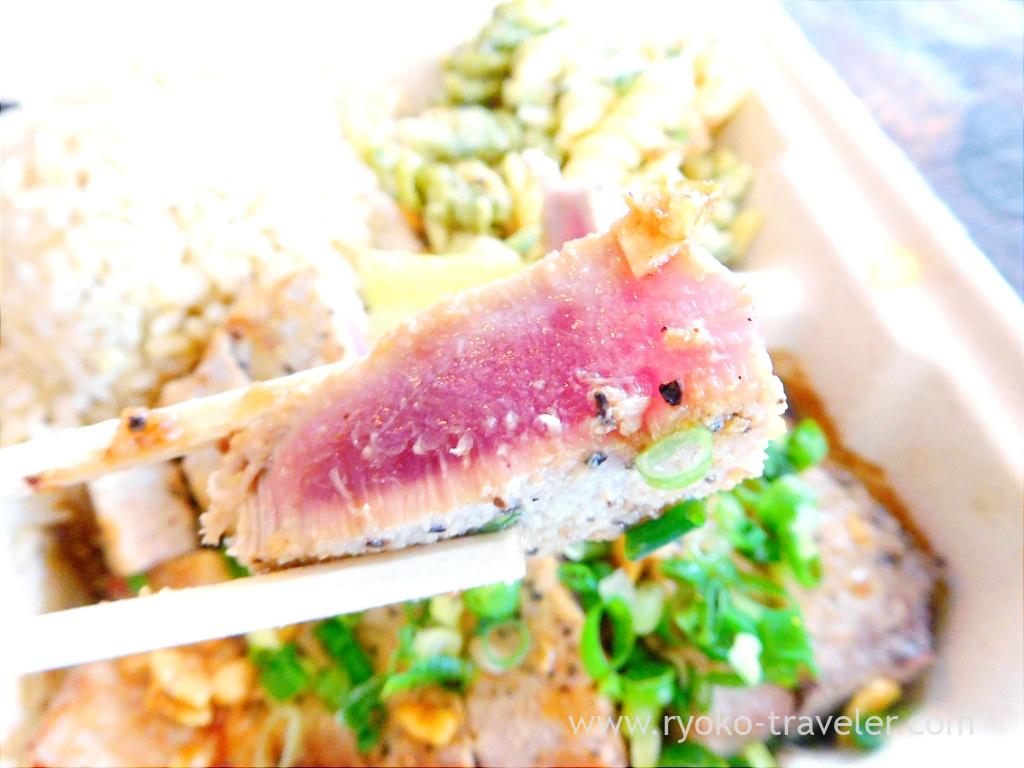 Tuna was seasoned with strong sauce with plenty of garlic. But the flavor of tuna did not lose at all. Because of this seasonings, it went with pepsi very well 🙂
I have to apologize. I felt plate lunch looks cheap and not tasty because it is dished up in a paper bento box. But it's just only not on the dish ! The quality of foods are very high !
About

Name Pioneer Saloon
Open Lunch through dinner
Reservation Unavailable
Credit card Available
URL Website, Instagram

Google Map