When I walked along Kalakaua avenue under the brazing sun, I found yummy soft serve at Lawson. So, I entered the shop to get cool. Pineapple soft serve of Dole.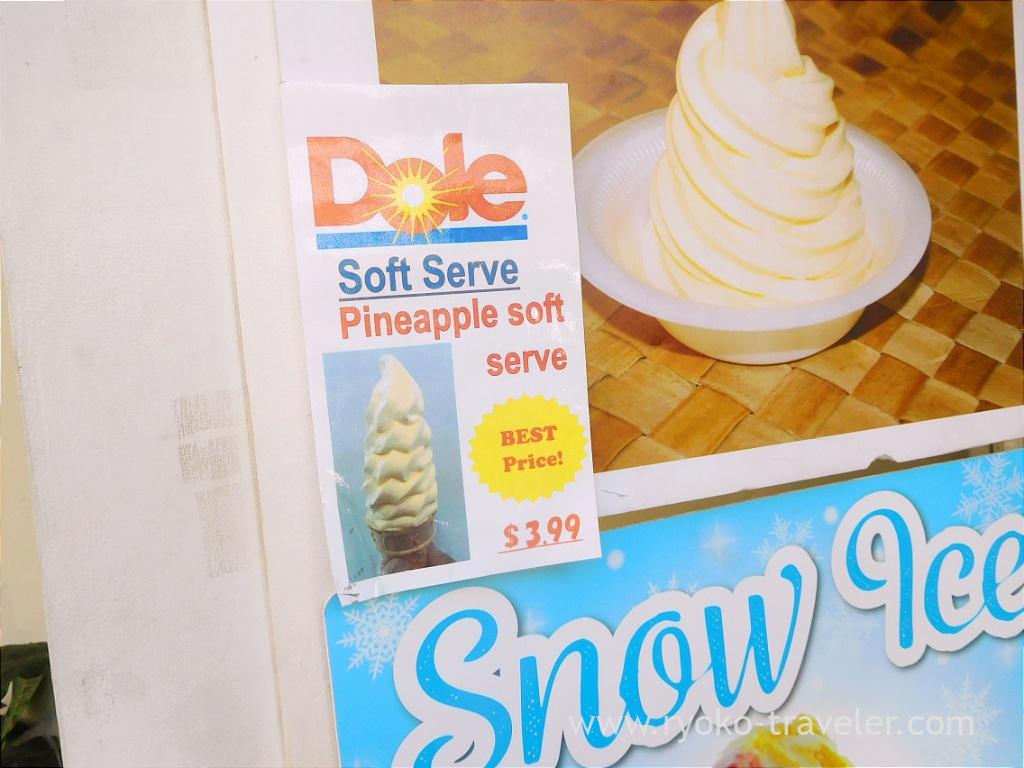 There are some Lawson in Hawaii, and this Moana Surfrider branch must be the most outstanding because it's located along such a popular avenue close to Duke Kahanamoku Statue.They are open from 6 a.m. to 0 a.m.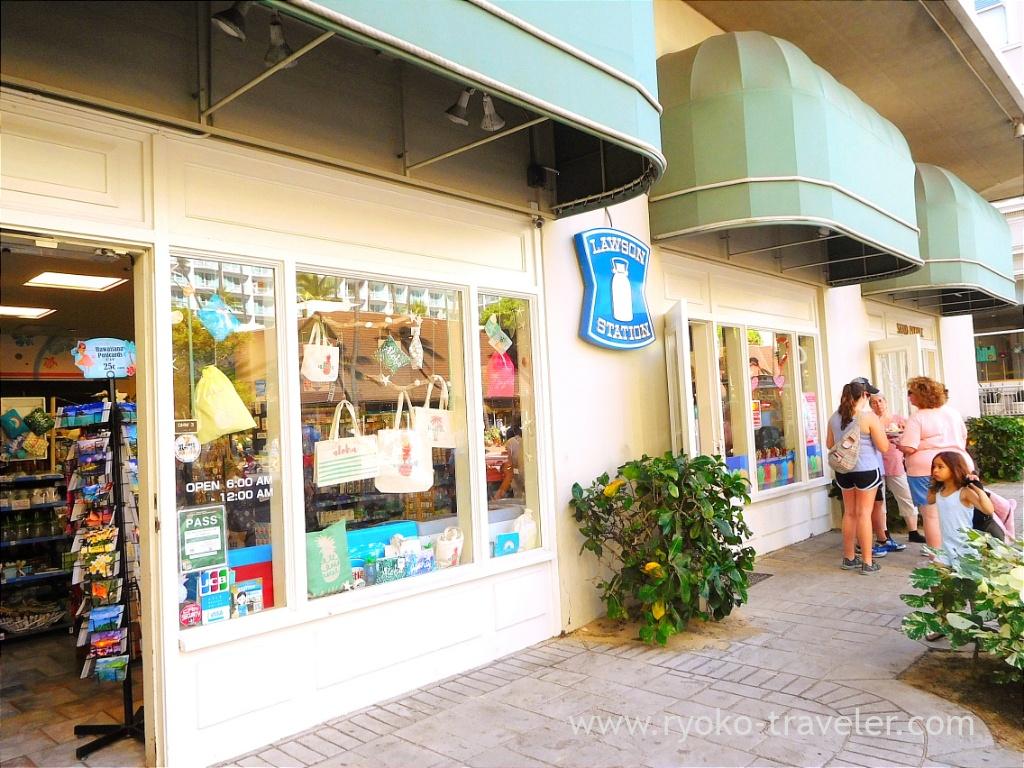 They serve a variety of foods as well as Japanese Lawson, for example, malasada, oden, buns and so on. Well, I think it's like Mini Stop because they sell such a many sweets 🙂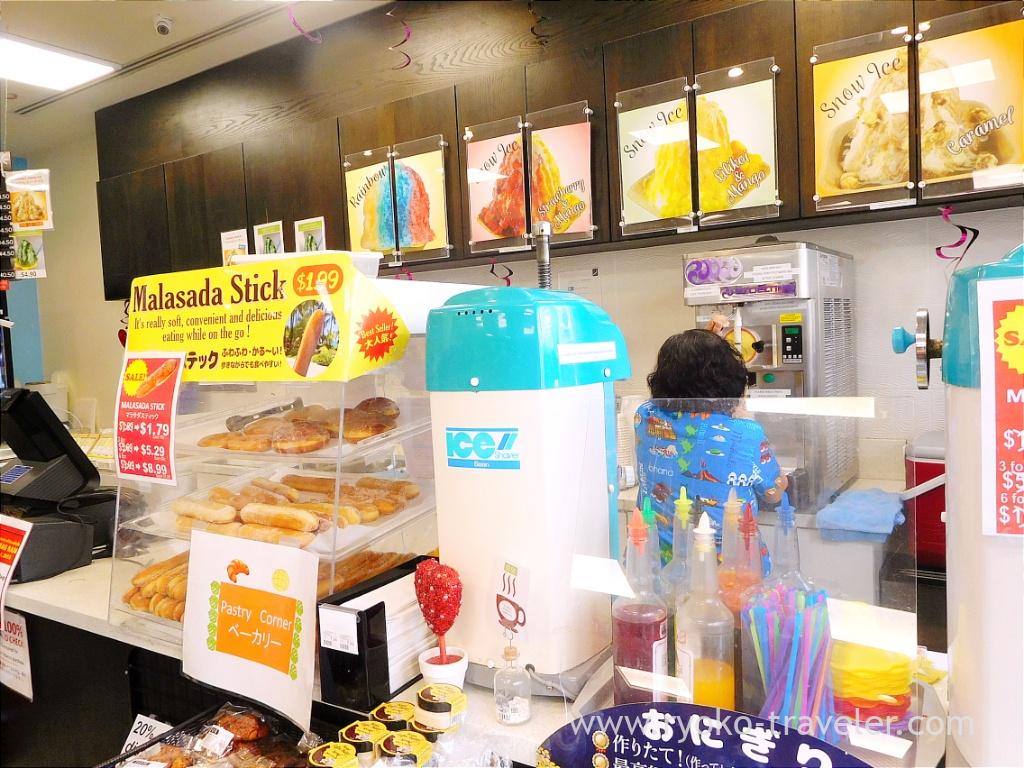 They have many cold sweets !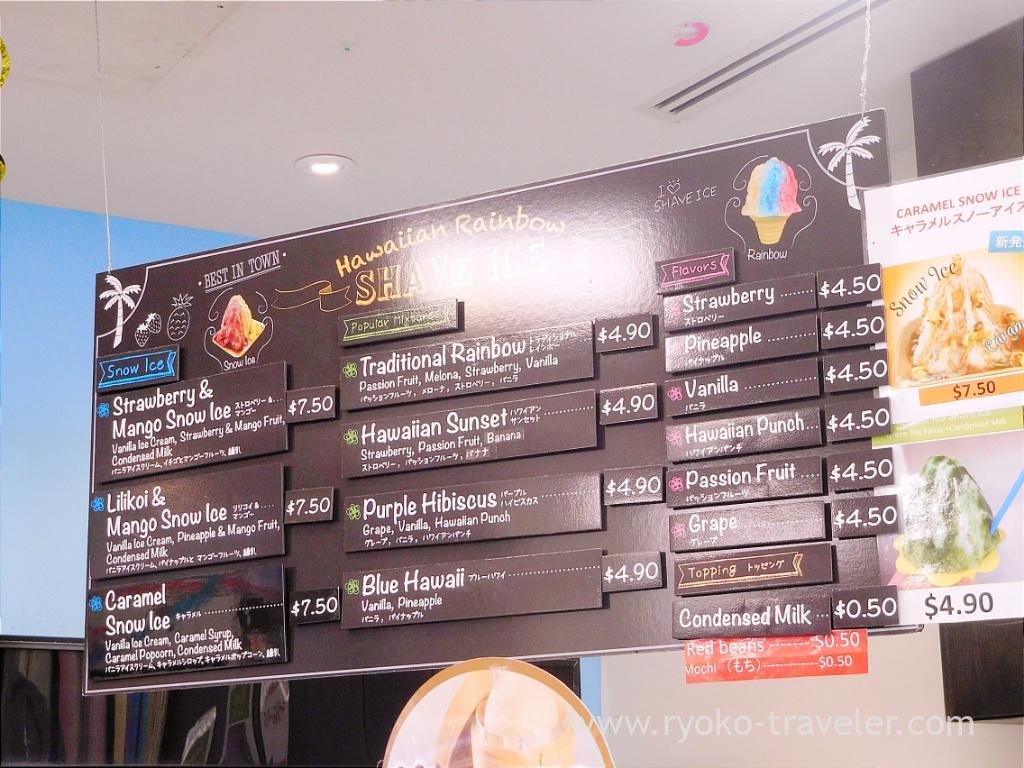 Though shaved ice attracted me, I ordered Pineapple soft serve. When I saw the word "soft serve", I imagined creamy soft serve having much milk. But their soft serve was like sorbet. The photo at the window looked more creamy one, though (Look at 1st pic).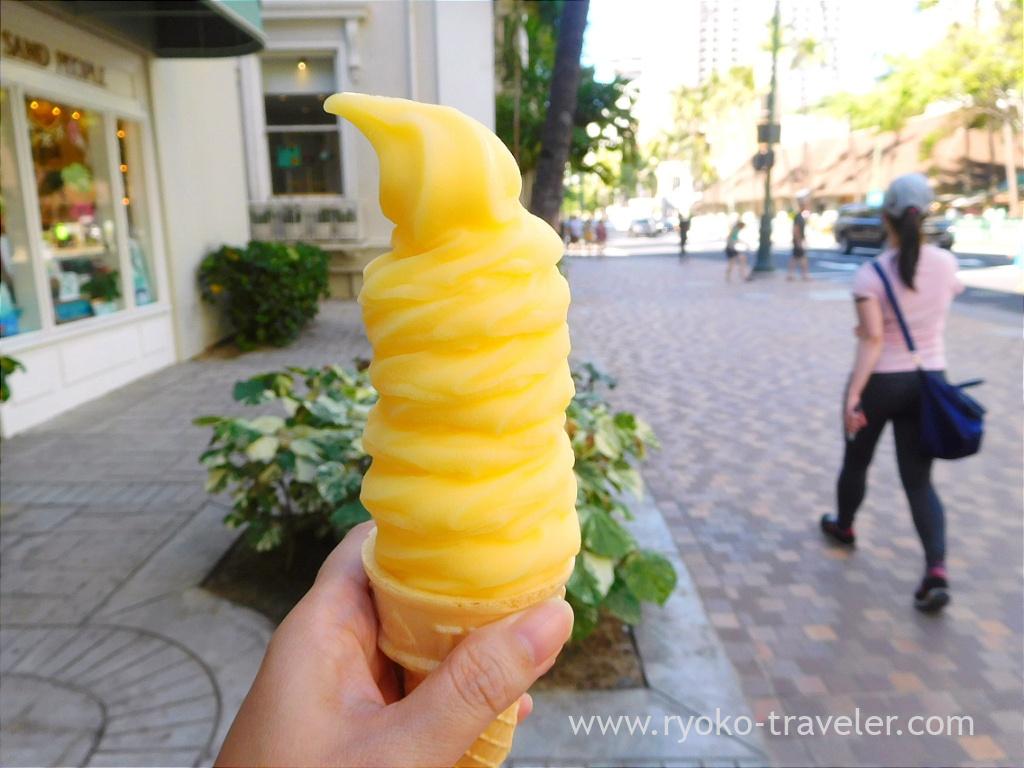 I felt I bite fresh pineapple. It had strong flavor of pineapple. Juicy. But somehow, my soft serve was larger than another people. I think the staff couldn't stop at the just time :p
So, I felt chill though I ate it under the brazing sun. And I took much time to eat it up. I should have ordered it in the cup.
About

Name Lawson Moana Surfrider branch
Open Morning through night
Credit card Available

Google Map