We had lunch on weekend at Oreno Yakiniku (俺の焼肉). Oreno Yakiniku is run by Oreno company. Oreno company is now expanding. There's Oreno Yakitori in the same building. And Oreno Italian, Oreno French, Oreno Kappou and so on in Ginza…:O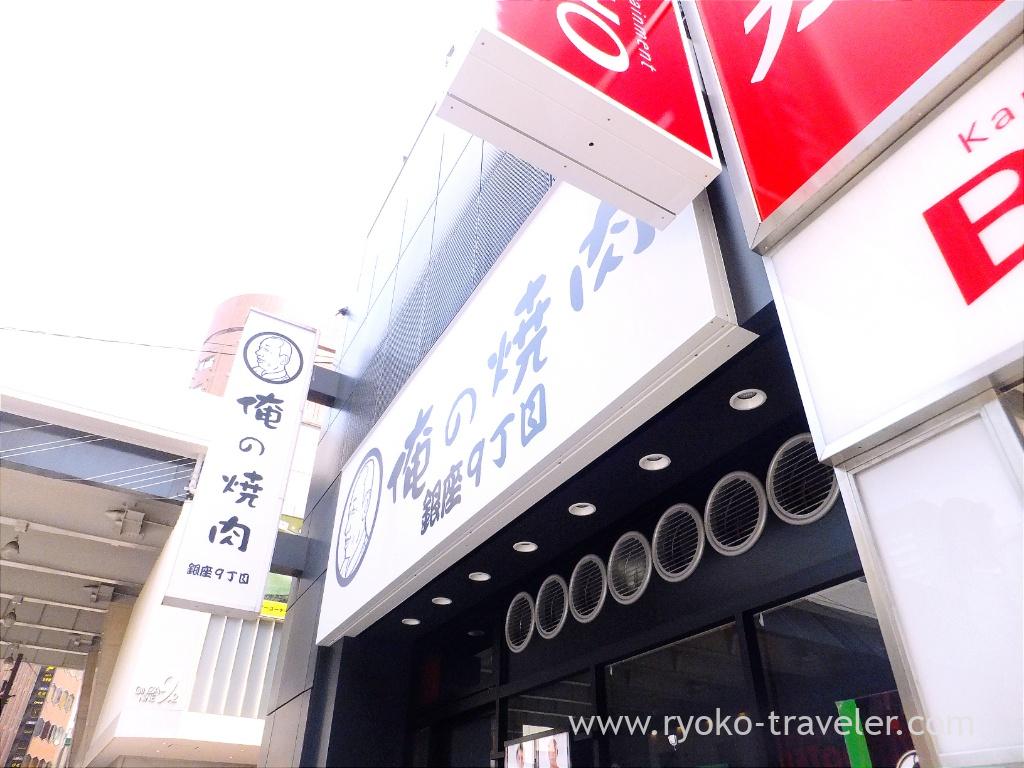 They have lunch menu on weekdays at inexpensive price. When this branch was open, they were stand-up-eating restaurant. But now, all people can be seated.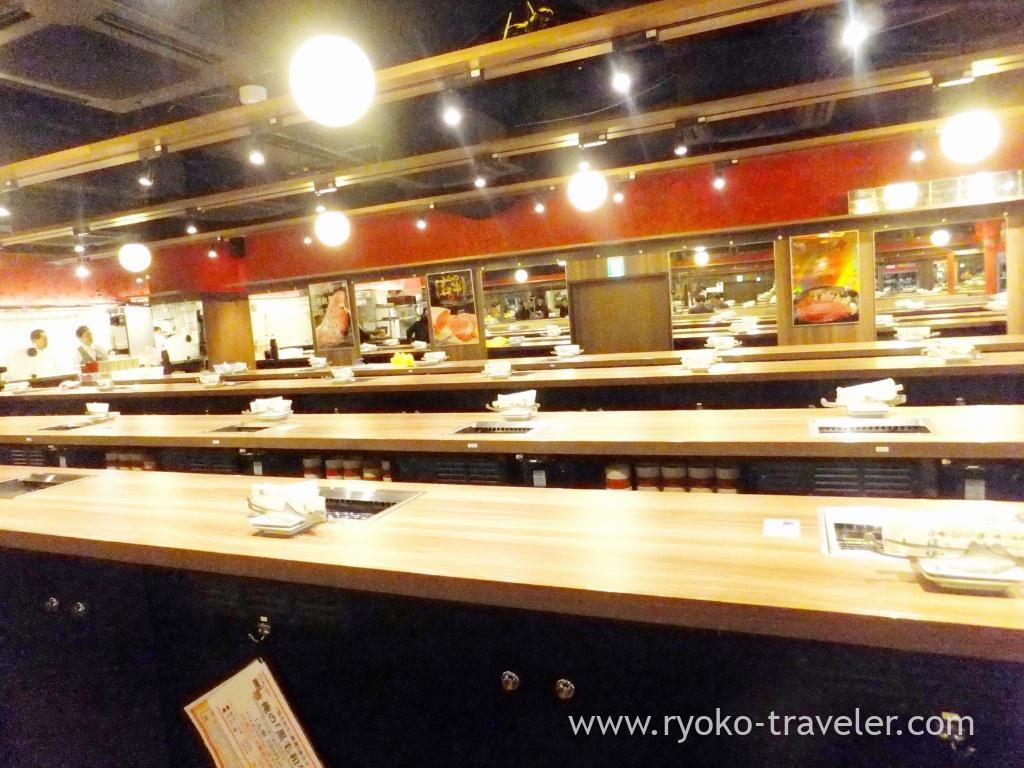 As soon as we ordered our drinks, sauce, salt and wasabi was served. They require 300 yen each guests as table charge.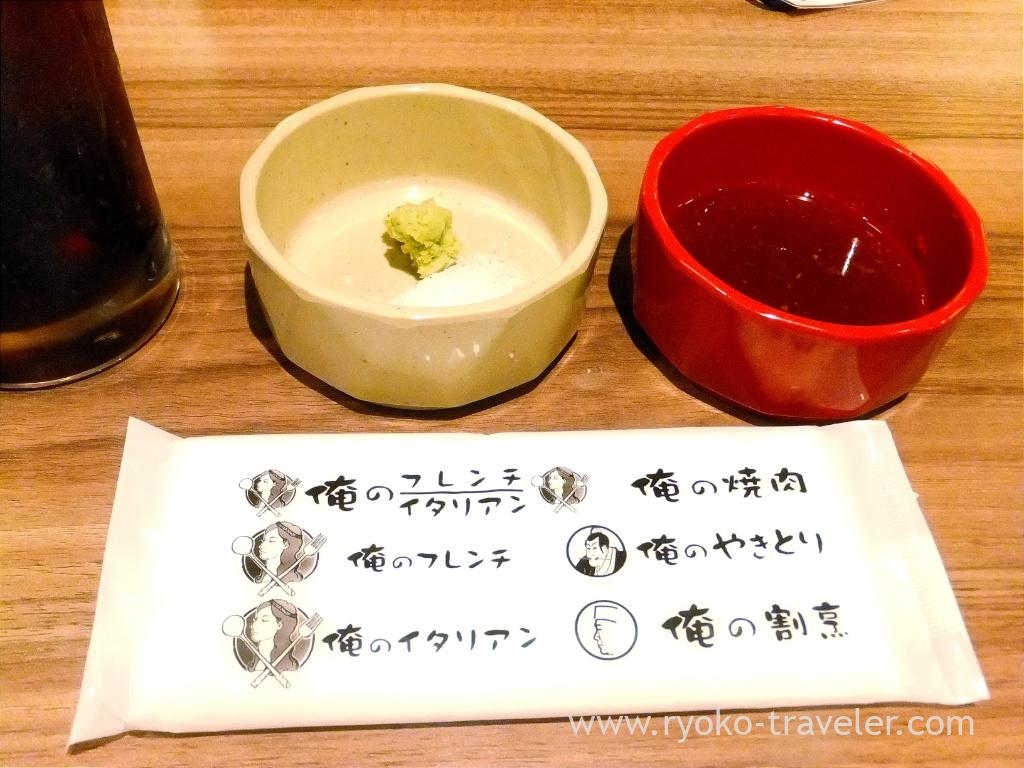 My drink. Coke.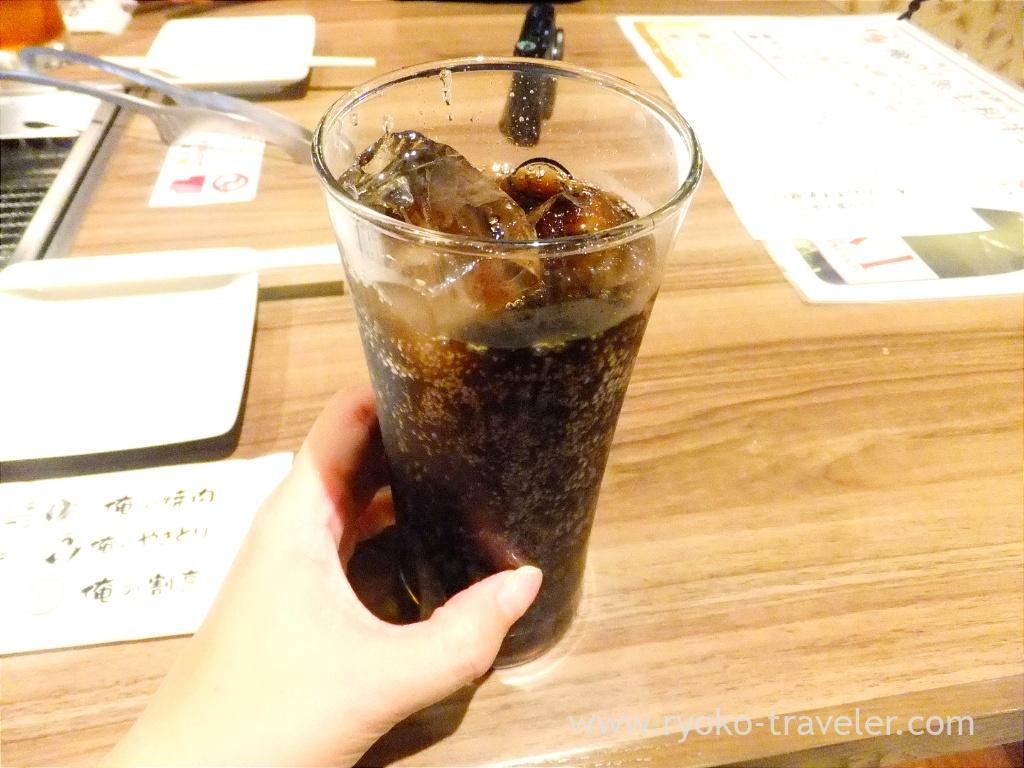 The staff recommended this valuable set. So, we ordered 4 portions of Oreno Kuroge wagyu.This dish cost us 3520 yen in all.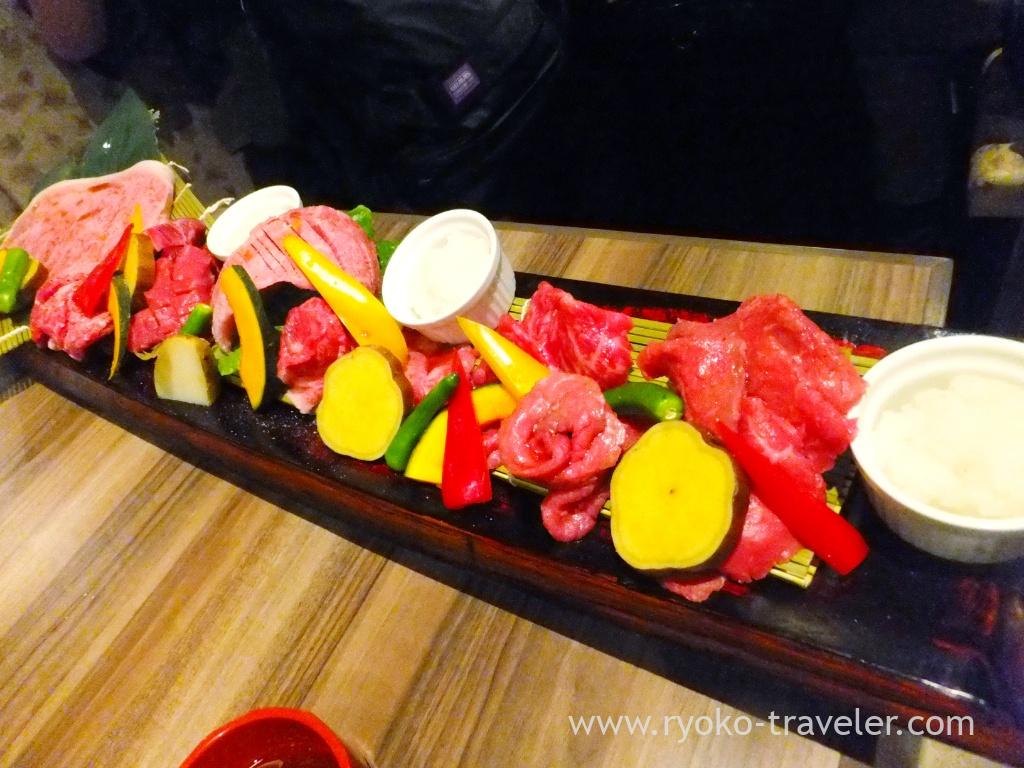 All meat looked delicious. But especially, this marbled sirloin attracted us !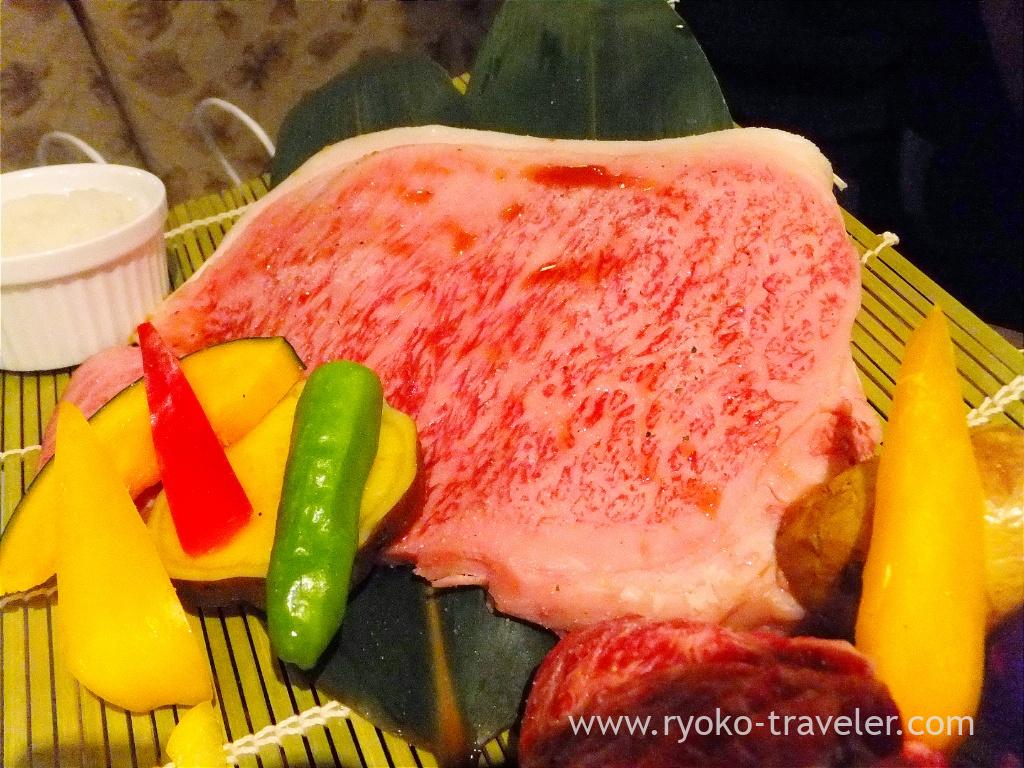 Grilling facility is not large. So, it's overflow. The meat was fatty and delicious.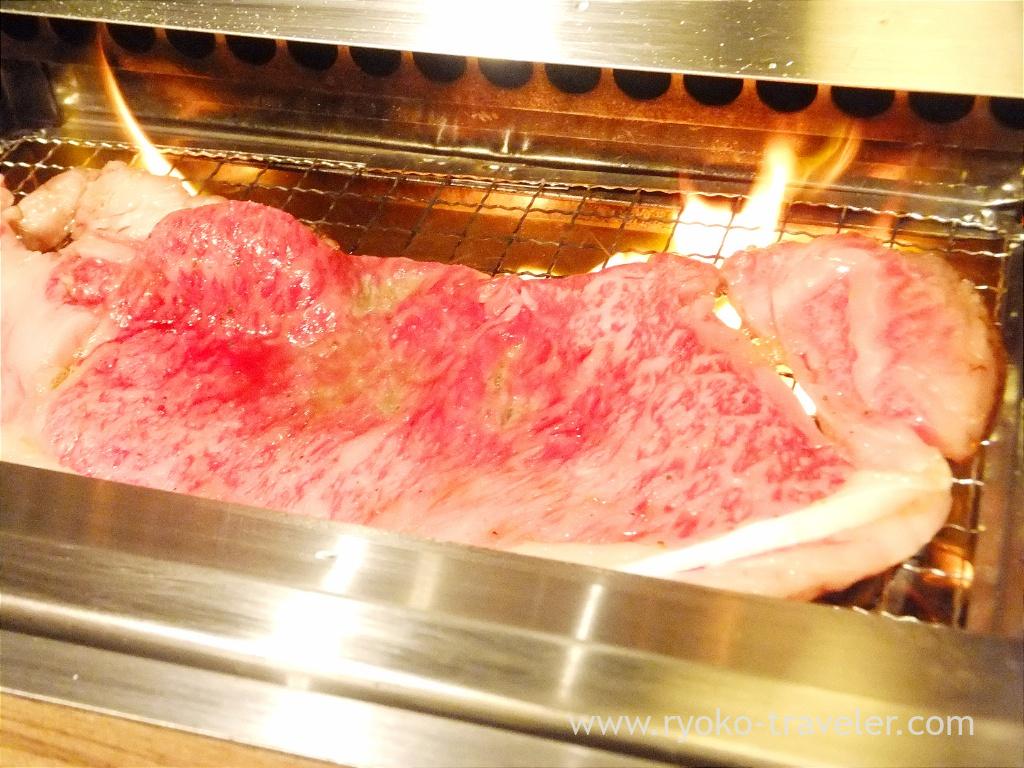 The staff cooked and cut it in front of us.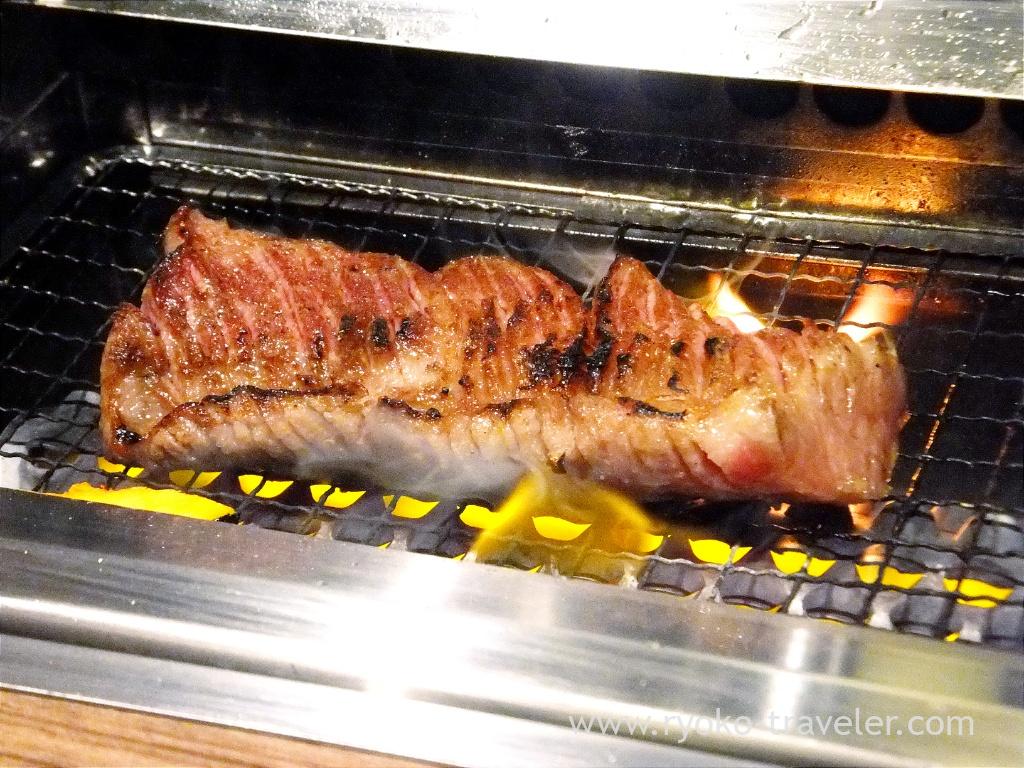 Meats were delicious, but so fatty. So, we needed fresh Korean lettuce to wrap those meats. Oreno Korean lettuce. So much. We were four, so we could eat it up.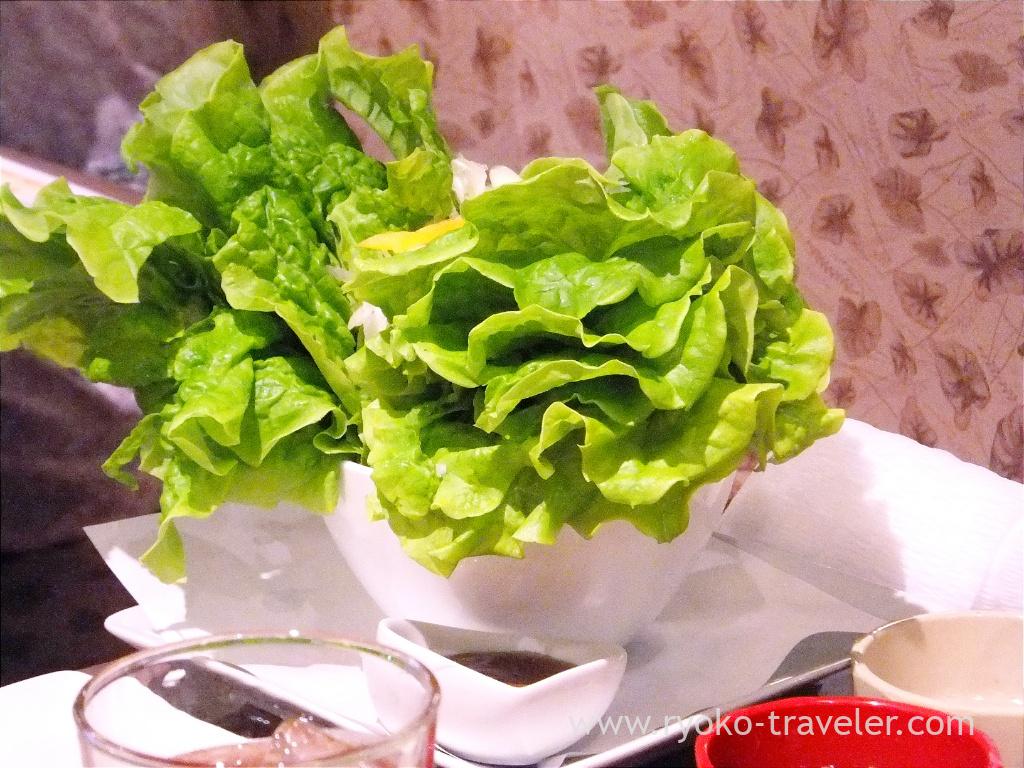 We ordered salted tongue, too. It's 2 portions. It's firm a bit. But good.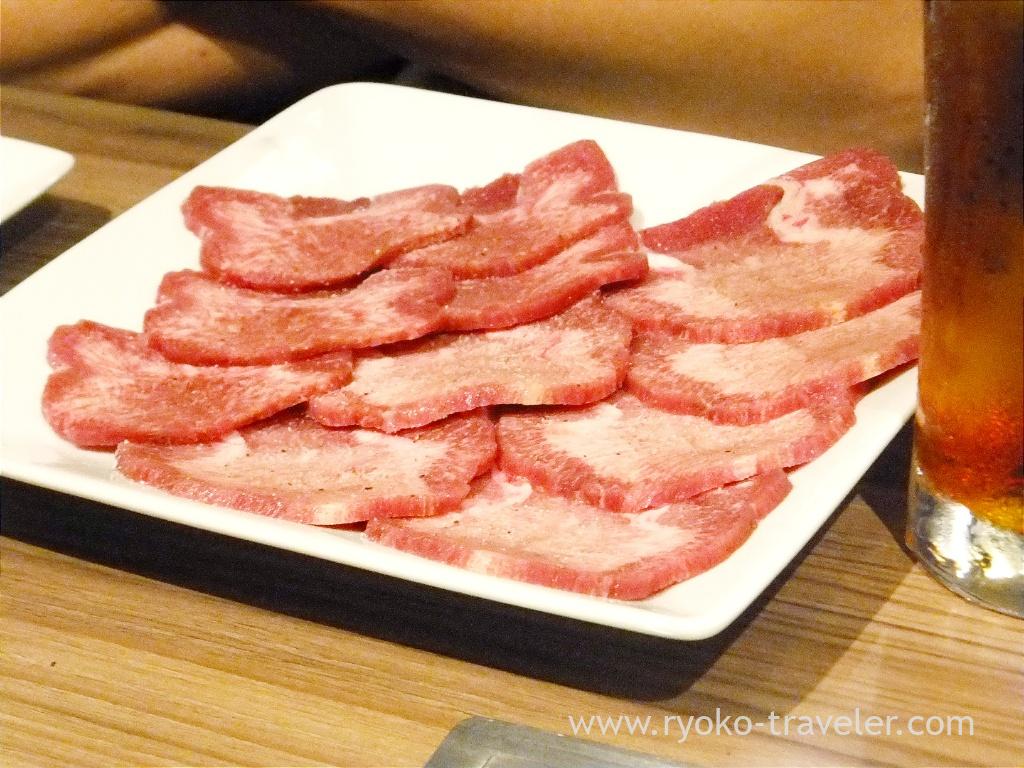 Soft-shelled turtle and chicken egg soup. I couldn't find the tastes and texture of soft-shelled turtle at all. It's like normal egg soup. It had refreshing tastes and was good.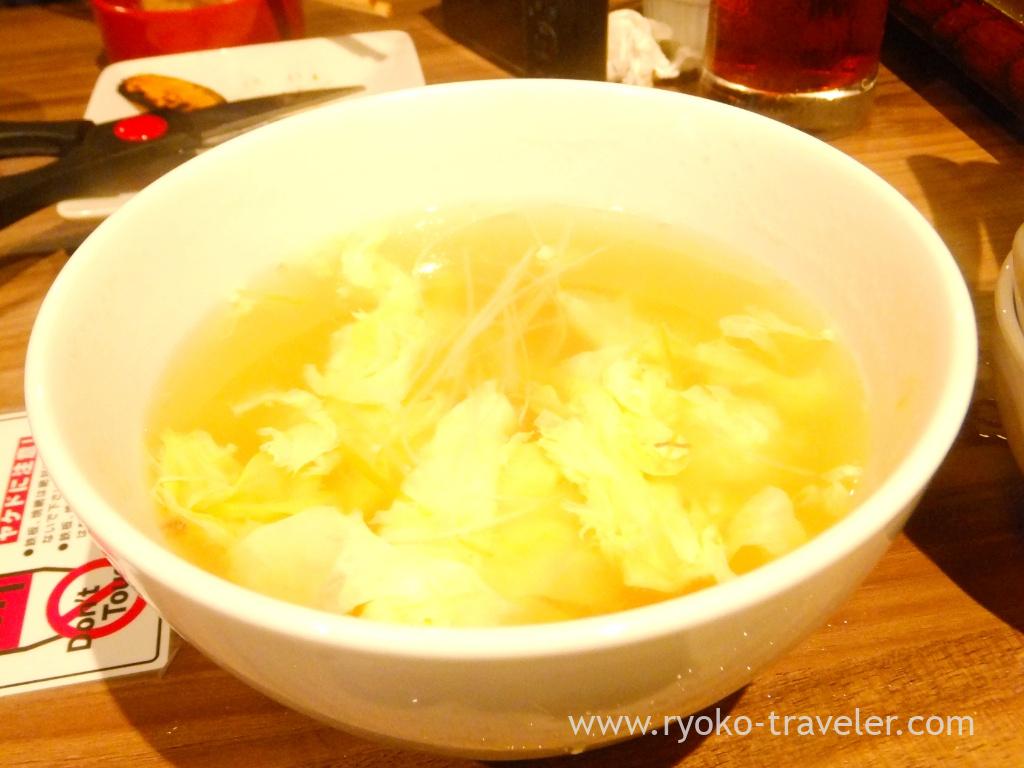 We were satisfied with those quality of meat. But I didn't think they are so valuable restaurant because those are not inexpensive. The price is equal to the quality.
About

Name Oreno Yakiniku Ginza 9 (俺の焼肉 銀座9丁目店)
Open Lunch, Dinner
Reservation Available (
tabelog)
Credit card Available
URL Website, Instagram

Google Map